Top 20 Offshore Companies in Lebanon
Experienced E-commerce Agency for

Magento/ Adobe Commerce/ Shopify/ Shopware

Development
Lebanon seeks to establish itself as a key focal point in the Middle East and North Africa, aspiring to rank among the leading nations in the region concerning data communications infrastructure and the business environment for information technology. This makes it understandable why Lebanon has many top-notch technology companies.
This article will examine the most respected offshore companies in Lebanon, comprising the top 20. These businesses boast a history of achievements and have earned the confidence of global clientele. If you are interested in outsourcing within Lebanon, this post will provide comprehensive insights!
Table of contents:
Offshore companies definition
An offshore company is a business that specializes in providing software development services to clients located in different countries, typically in regions or countries with lower labor costs compared to the client's home country. 
These companies are often situated in countries known for their skilled software development workforce and competitive pricing, making them an attractive option for organizations looking to outsource software development projects.
Offshore software development has become common for companies seeking to access a global talent pool, reduce development costs, and accelerate project delivery. 
However, successful collaboration with offshore partners requires careful planning, clear communication, and effective project management to overcome the challenges associated with geographical and cultural differences.
What makes Lebanon a good place for offshore companies?
The following factors were considered advantages for offshore companies in Lebanon:
Tax Benefits

: Lebanon traditionally had relatively low corporate taxes and, in some cases, offered tax exemptions for certain offshore companies. This was attractive to businesses looking to minimize their tax liabilities.

Banking and Financial Services

: Lebanon has a well-established banking sector with a history of financial services expertise. Offshore companies could benefit from access to financial services, including international banking and investment opportunities.

Geographical Location

: Lebanon's strategic location in the Middle East, at the crossroads of Europe, Asia, and Africa, made it a potentially favorable location for companies engaged in regional trade and investment.

Legal Framework

: Lebanon had a legal framework in place to facilitate the establishment and operation of offshore companies, offering flexibility and ease of doing business.

Currency Stability

: The Lebanese pound was historically pegged to the U.S. dollar, providing some currency stability for offshore businesses.
Top 20 offshore companies in Lebanon
1. COMPU-VISION
Drawing upon over a decade and a half of expertise, COMPU-VISION assembles a proficient team across various information technology domains, encompassing website development, mobile application UI/UX design and development, software solutions, artificial intelligence, and IT consulting.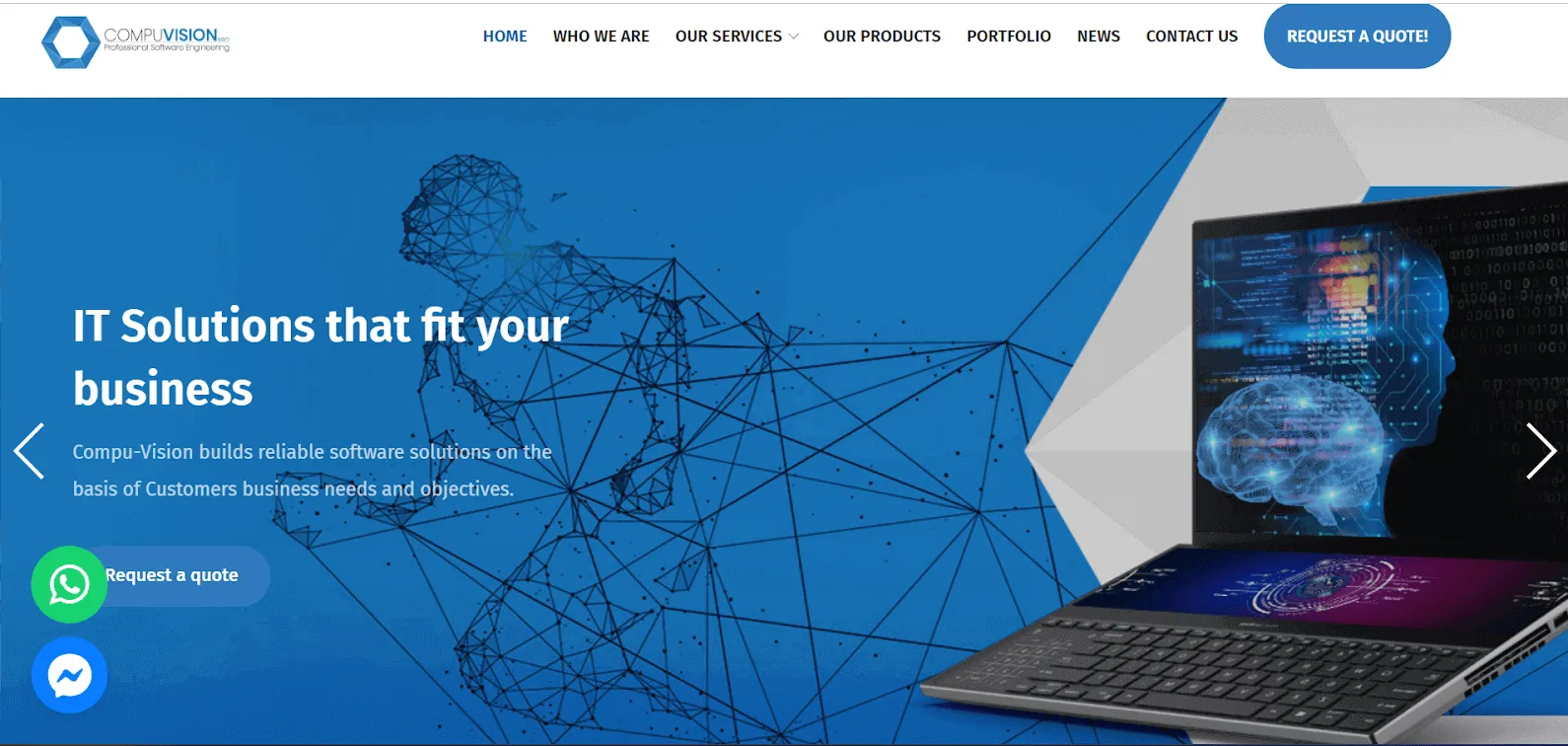 The company customizes its strategies according to project specifics and client demands, boasting a flawless history of achieving complete client contentment. It offers economical and efficient solutions tailored to your business requirements. Furthermore, the company delivers round-the-clock support to clients, regardless of the time or occasion.
Services:
Web development

Mobile App development

Custom software development

Machine learning and AI

IT consultancy

Search Engine Optimization (SEO)
Major clients: Nebula X Gaming, Sportciety, Oro&Oro, ….
2. Solweavers
Solweavers stands as a premier business solution provider, with a meticulously curated team of exceptional talent boasting the highest qualifications. Solweavers team exudes vibrancy and expertise, driven by an unwavering passion for a client-centric approach. 
It offers an all-encompassing suite of well-established, business-grade solutions. At Solweavers, developers are resolutely dedicated to presenting the industry's latest and most cutting-edge solutions.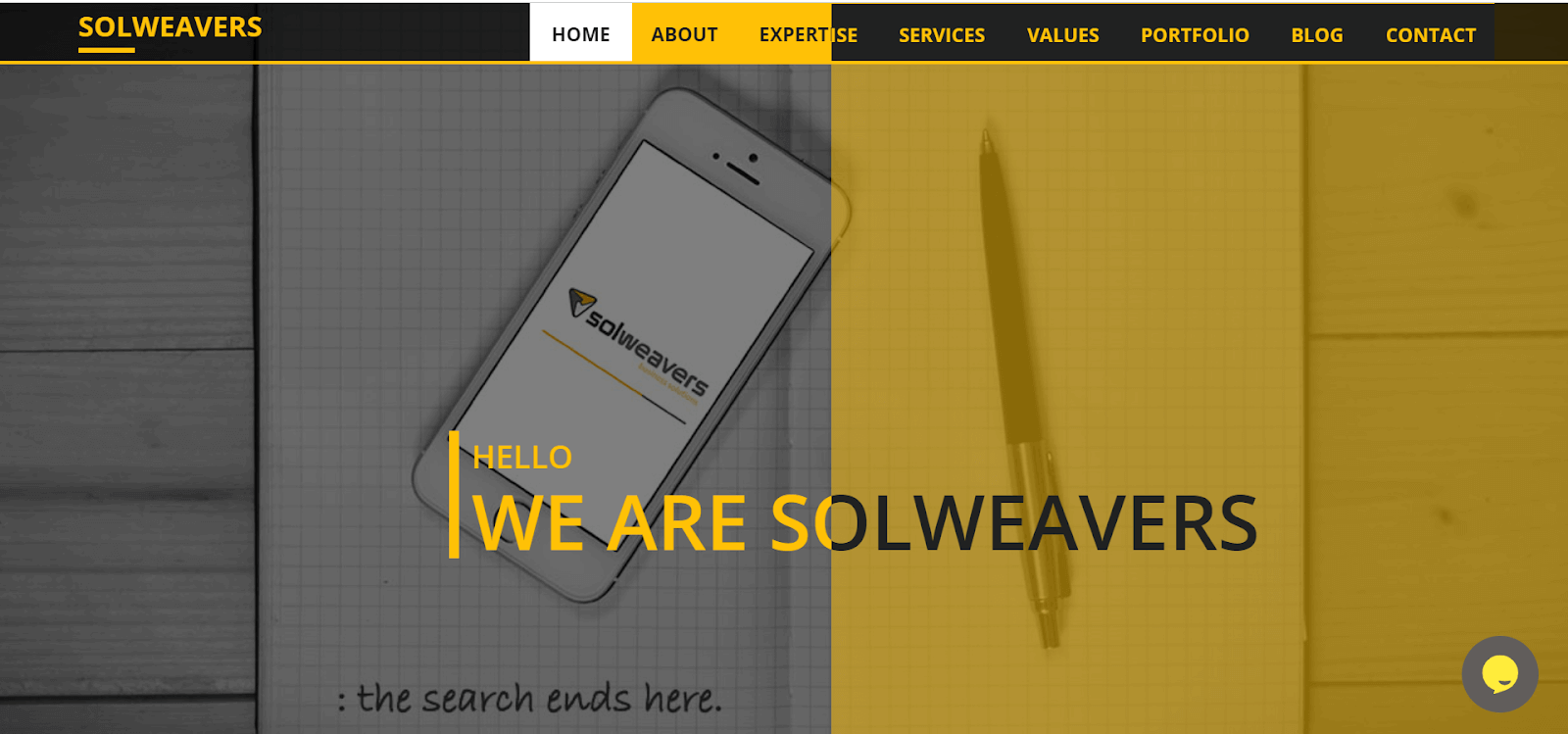 The company's mission at Solweavers is straightforward: Solweavers is committed to ensuring that its solutions become invaluable assets to your business. The company endeavors to seamlessly integrate its solutions with your operations, facilitating your business's growth. 
As your trusted partner in business solutions, Solweavers grows in tandem with your company. Thus, it collaborates closely with you to support and catalyze your business's expansion.
Services: 
Custom Software Development

E-Commerce Development

IT Strategy Consulting

Mobile App Development

Web Development
Major clients: G&J Production, Maliks, Doculand Lebanon, ….
3. IdeaToLife
Ideatolife, serving as a technology partner, ensures the provision of top-quality software, supported by a team of highly skilled professionals and the power of artificial intelligence.
Ideatolife recognizes that expert guidance from technical professionals is instrumental in expediting the growth of digital businesses and startups, whereas its absence can impede progress.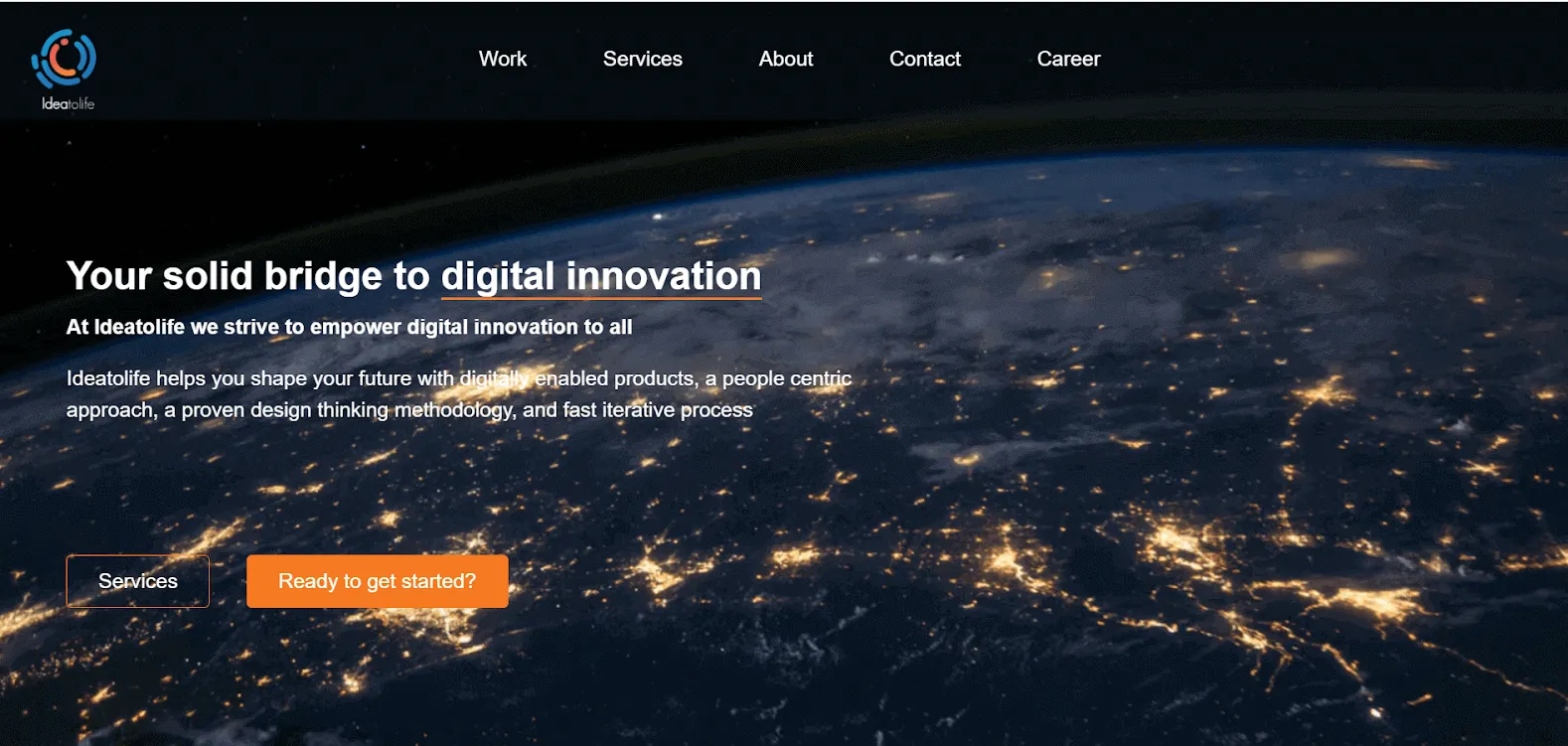 With meticulous recruitment and unwavering dedication, each team member at Ideatolife plays an integral role in finding solutions. Organized into specialized units, Ideatolife teams are committed to their responsibilities and strive to deliver top-notch solutions within their respective domains.
Services: 
Mobile App Development

Web Development

Custom Software Development

Application Testing

BI & Big Data Consulting & SI

UX/UI Design
Major clients: Zain Cash, World Health Organization, Skrambler, ….
4. Cloud Systems
Cloud Systems comprises over 50 software professionals dedicated to ensuring their products are entirely bugs-free. Given the inherent challenges of digital transformation, the Cloud Systems team greatly emphasizes early engagement with clients as they embark on their digitization journey.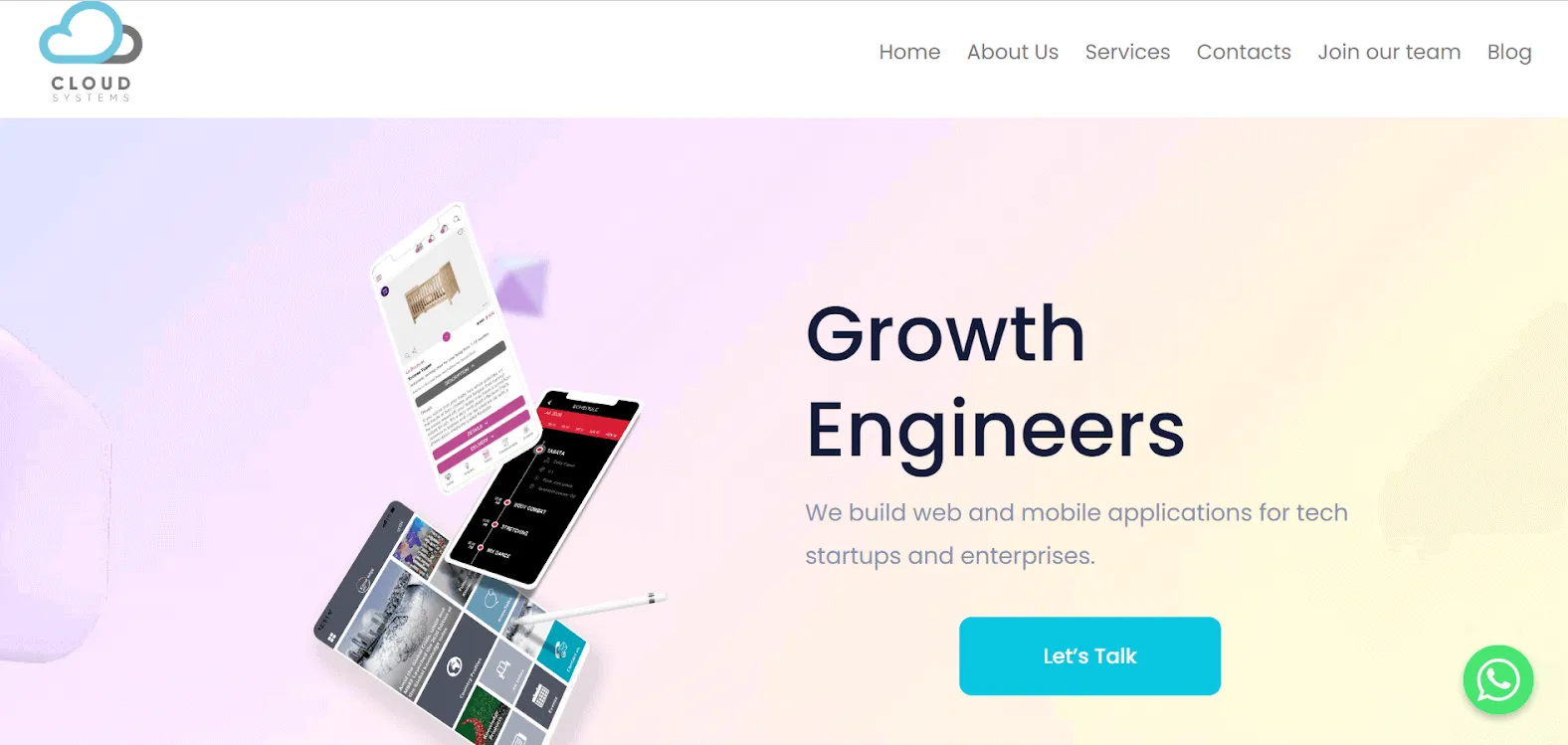 This proactive approach allows them to deliver a comprehensive solution tailored to the client's business and functional needs. The Cloud Systems team will evaluate, design, strategize, transition, enhance, and offer essential training to enable clients to derive value from the implemented solution.
Services: 
Web Development

Mobile App Development

E-Commerce Development

Custom Software Development

IT Strategy Consulting
 Major clients: UNDP, Expertise France, Champs, ….
5. CATO Company SARL
Established in 1984 in Beirut, CATO Company SARL has evolved into a prominent player in the field of business software solutions. Today, the company operates in Lebanon and extends its services to the USA, the Gulf region, and West Africa. 
CATO Company SARL has earned recognition for its ambitious approach, originality, unwavering dedication, persistence, and a strong commitment to customer satisfaction.
With a core focus on information technology, CATO Company SARL positions itself as a solution provider that places significant emphasis on integrating IT solutions with the cultural practices and operational procedures of both Lebanese and international organizations.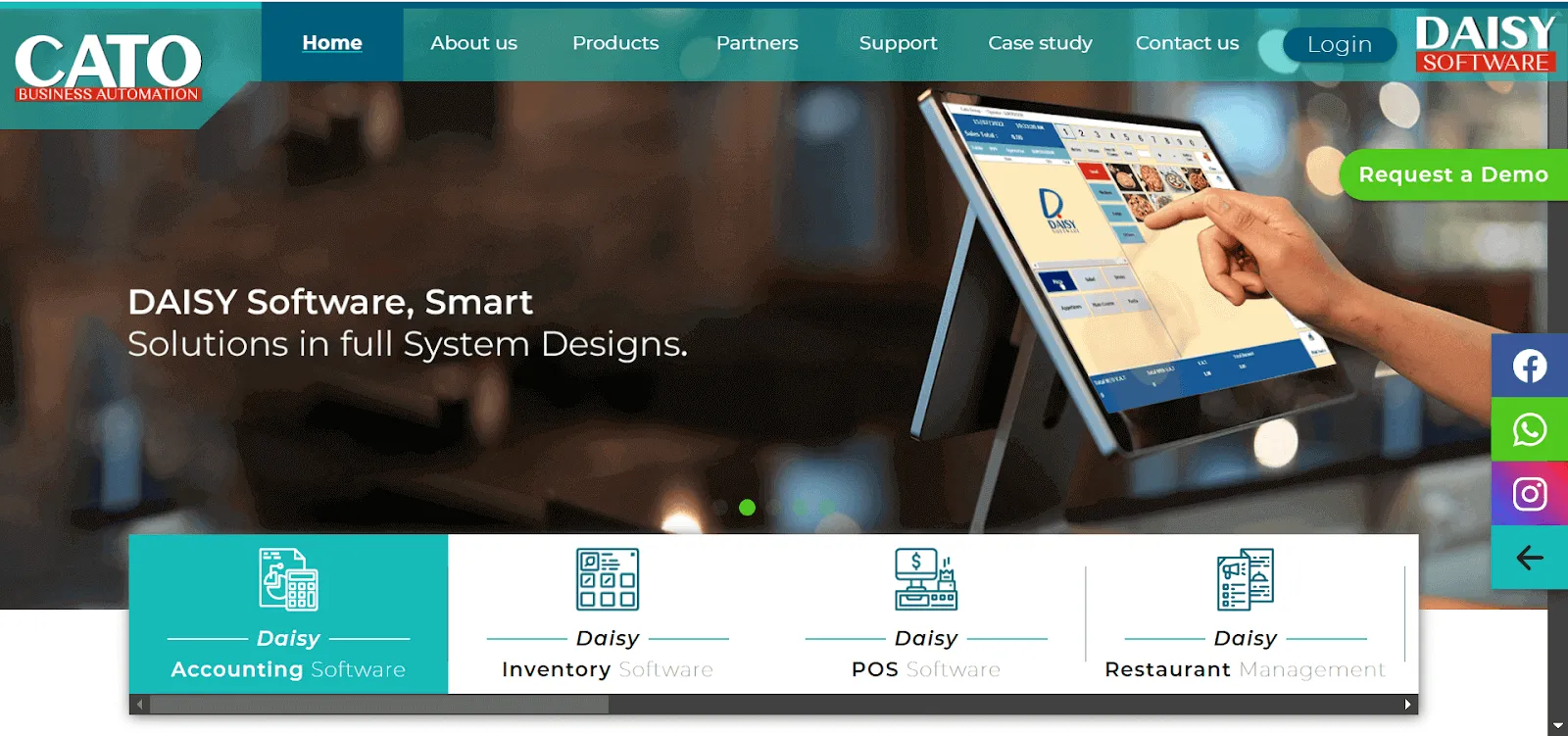 The company has highly skilled professionals who possess extensive expertise in computing systems, business software, networking, operating systems, and business management. 
CATO Company SARL takes a collaborative approach to better understand their business needs and their specific communication and networking demands. 
This client-centric approach ensures that the company provides customized information technology solutions that effectively cater to the individual requirements of each organization
Services: 
Custom Software Development

Mobile App Development

E-Commerce Development

Web Development
6. Azkatech
Azkatech specializes in developing enterprise software and offers customized ERP (Enterprise Resource Planning) solutions based on Odoo. The range of business solutions provided by Azkatech spans various business verticals, encompassing CRM, Sales, Purchase, Inventory, Accounting, Project, and timesheet management.
Azkatech firmly believes that the foundation of success lies in building strong and enduring relationships with its clients. The company is dedicated to delivering exceptional service and support at every project stage.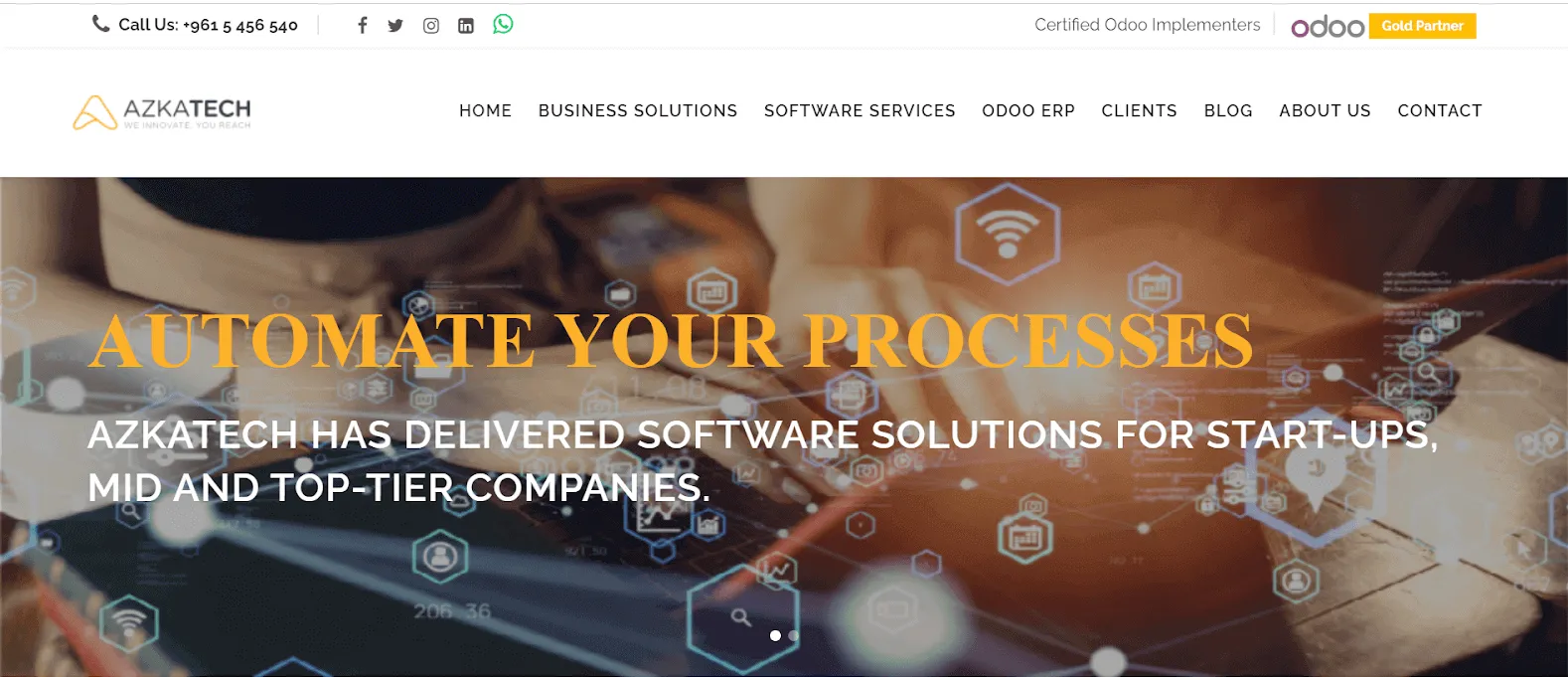 With a commitment to excellence and a wealth of industry expertise, Azkatech aspires to lead as the premier software development company not only in Lebanon but also in broader markets.
Services:
Cloud Consulting & SI

Custom Software Development

ERP Consulting and SI

IT Strategy Consulting
Major clients: Bano, Hallab, AZADEA, SWIZLY, ….
7. Nascode
NASCODE is a pioneering interactive firm that leads the way in digital expertise. Their unwavering dedication is to provide imaginative and innovative digital and interactive solutions that not only meet but surpass their clients' needs. NASCODE has consistently succeeded, earning a well-deserved reputation for delivering the most engaging digital experiences.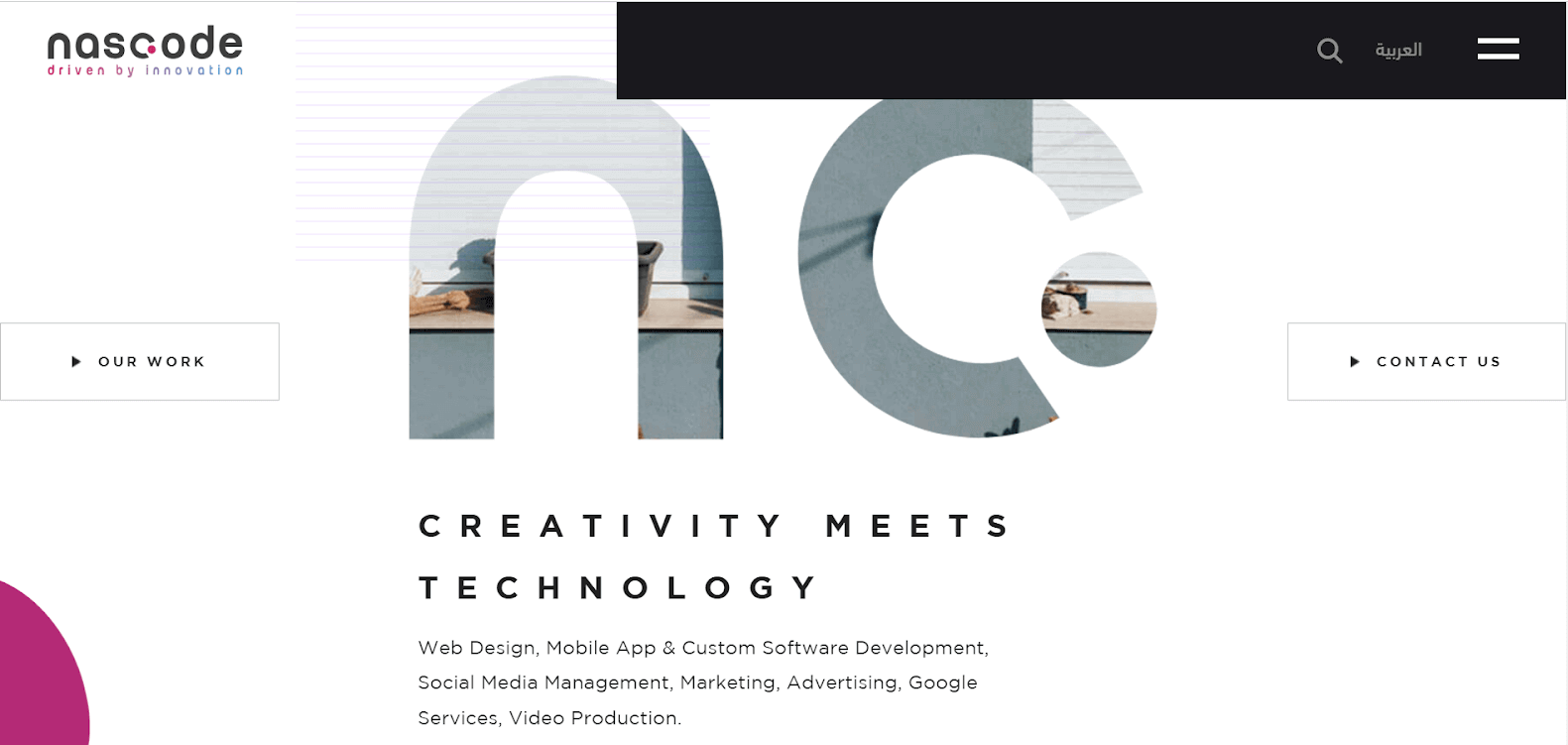 NASCODE takes immense pride in its clients and strives to earn their admiration in return. Customer satisfaction holds the utmost importance for NASCODE. Consequently, they ensure that the products they deliver are not only of the highest quality but also solutions that guarantee a return on investment for both their clients and themselves.
Services: 
Web Design

Advertising

Custom Software Development

Social Media Marketing

Branding
Major clients: Pepsi, Sanita, Glamoda, ….
8. Global Technology Solutions
Global Technology Solutions, established in 2004, stands as an Oracle Platinum Partner and a consultancy firm known for its strong track record in delivering advanced expertise in Oracle solutions. This expertise spans various aspects, including implementations, development, hosting, training, and support, primarily catering to the MENA region.
Global Technology Solutions is actively enhancing its presence in existing markets and approaching new markets through establishing direct offices and forming strategic partnerships.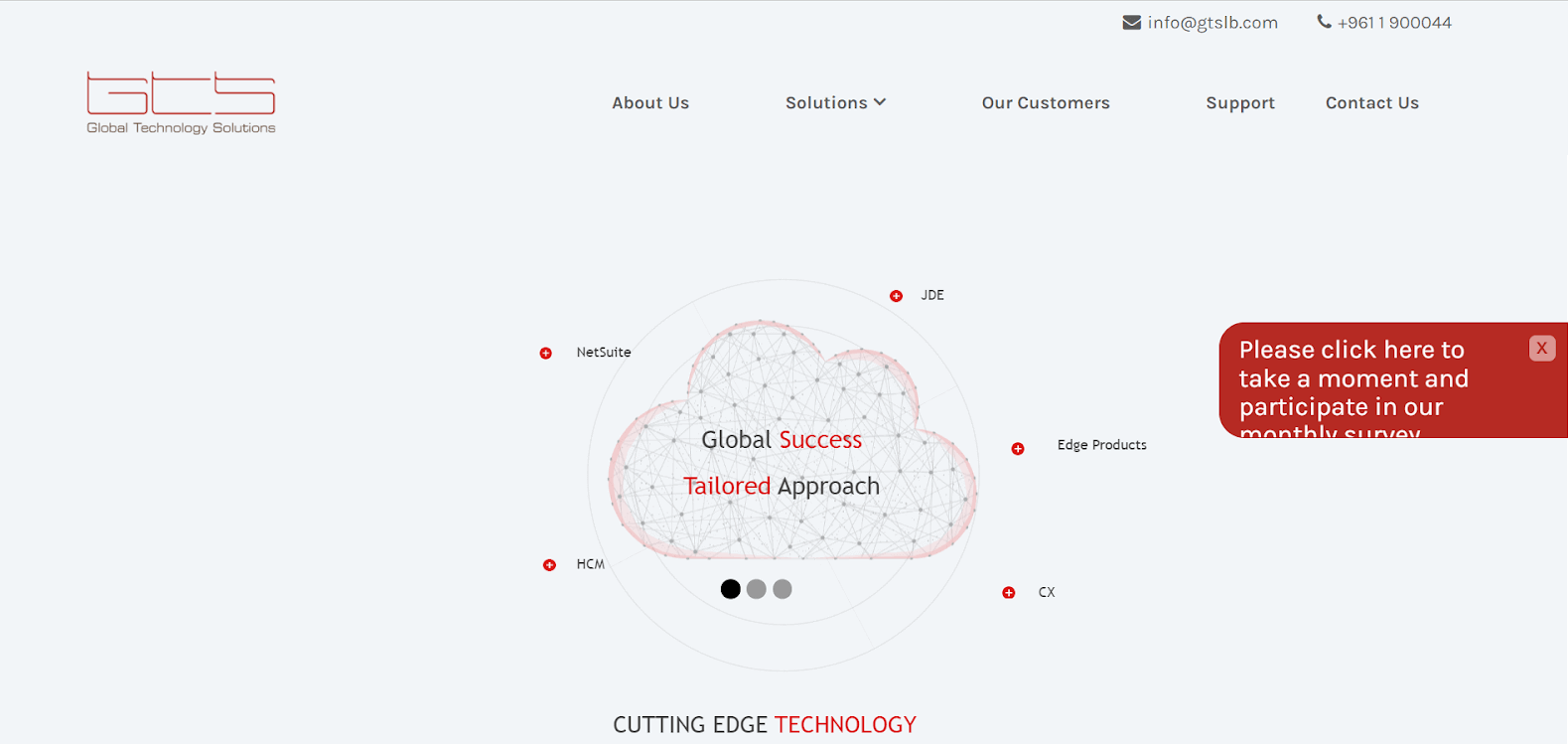 At GTS, the client's objectives are synonymous with the company's own goals. The firm is dedicated to forging long-term, cost-effective solutions that contribute substantial value to the projects it undertakes.
Global Technology Solutions upholds a set of core values, including integrity, transparency, trust, confidentiality, teamwork, and loyalty. These values, combined with a disciplined approach to development and project management, result in projects that are delivered punctually, within budget, and with a level of quality that instills pride in all involved parties.
Services:
ERP Consulting and SI

Cloud Consulting & SI

Custom Software Development

CRM Consulting and SI

IT Managed Services

Business Consulting
Major clients: Transmed, Abbot, Allergan, ….
9. ANALYB
ANALYB is a Lebanon-based digital transformation facilitator that extends its services throughout the Middle East region. The company's comprehensive suite of transformation services is anchored on four key pillars:
Empower Employees

: ANALYB assists its clients in enhancing employee empowerment by enabling greater productivity and collaboration in the digital work environment.

Engage Customers

: ANALYB leverages data to enhance customer engagement, ultimately improving the overall customer experience.

Optimize Operations

: The company focuses on streamlining and simplifying business processes across various areas such as sales, operations, and finance to optimize overall operations.

Transform Products

: ANALYB aids in transforming customer products, services, and business models to adapt to the ever-evolving digital landscape.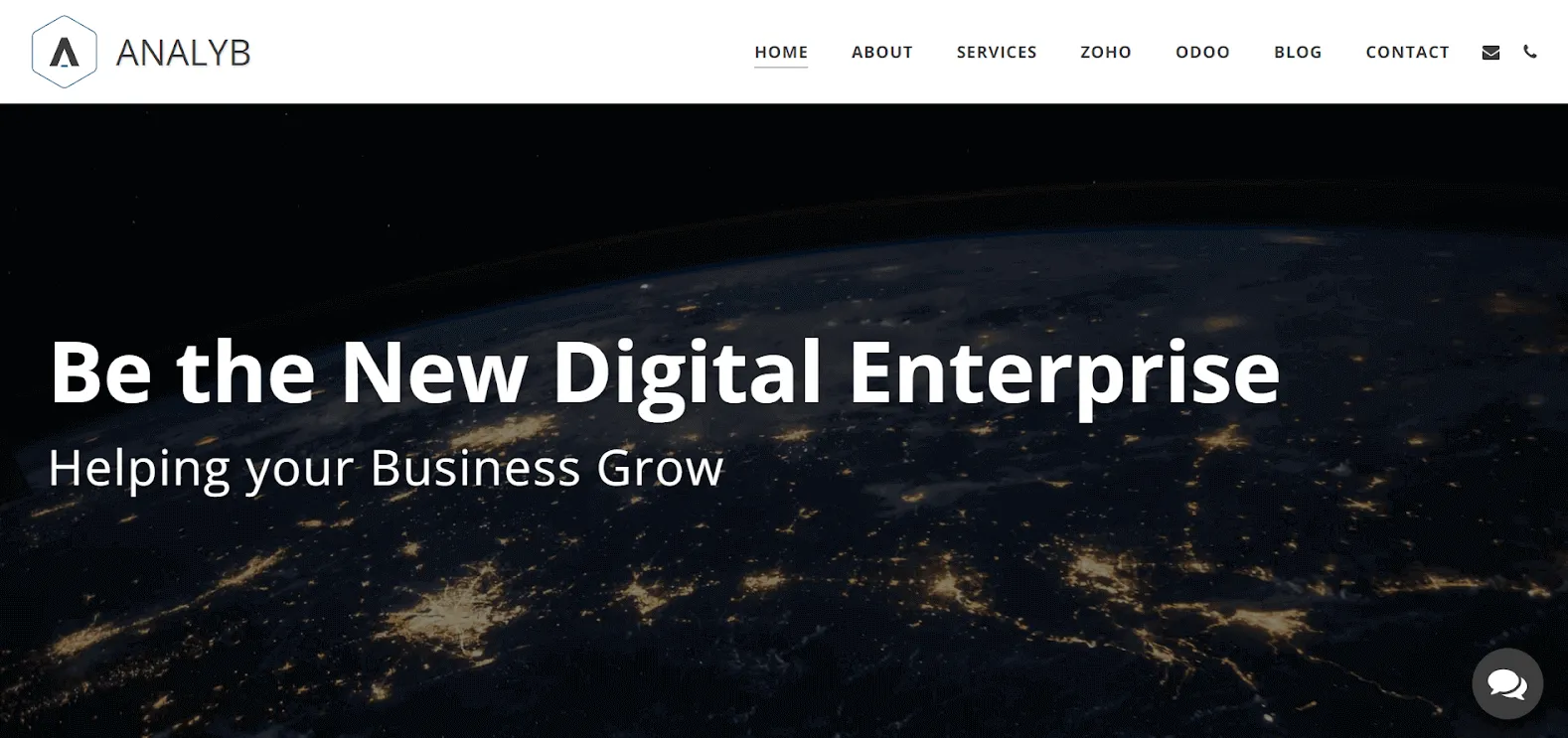 Throughout the customer transformation journey, ANALYB offers a wide spectrum of digital services, including Data Analytics, Cloud Services, Digital Commerce, Customer Experience Solutions, and various Business Applications.
These services collectively contribute to driving digital innovation and success for their clients in the Middle East region.
Services:
CRM Consulting and SI

ERP Consulting and SI

BI & Big Data Consulting & SI

Custom Software Development
10. Bitwize
Bitwize is a comprehensive digital agency with a team of seasoned professionals, including strategists, creatives, technologists, designers, marketers, storytellers, and innovators. Together, they form a passionate and committed collective, driven to craft highly impactful and efficient digital solutions for forward-thinking brands.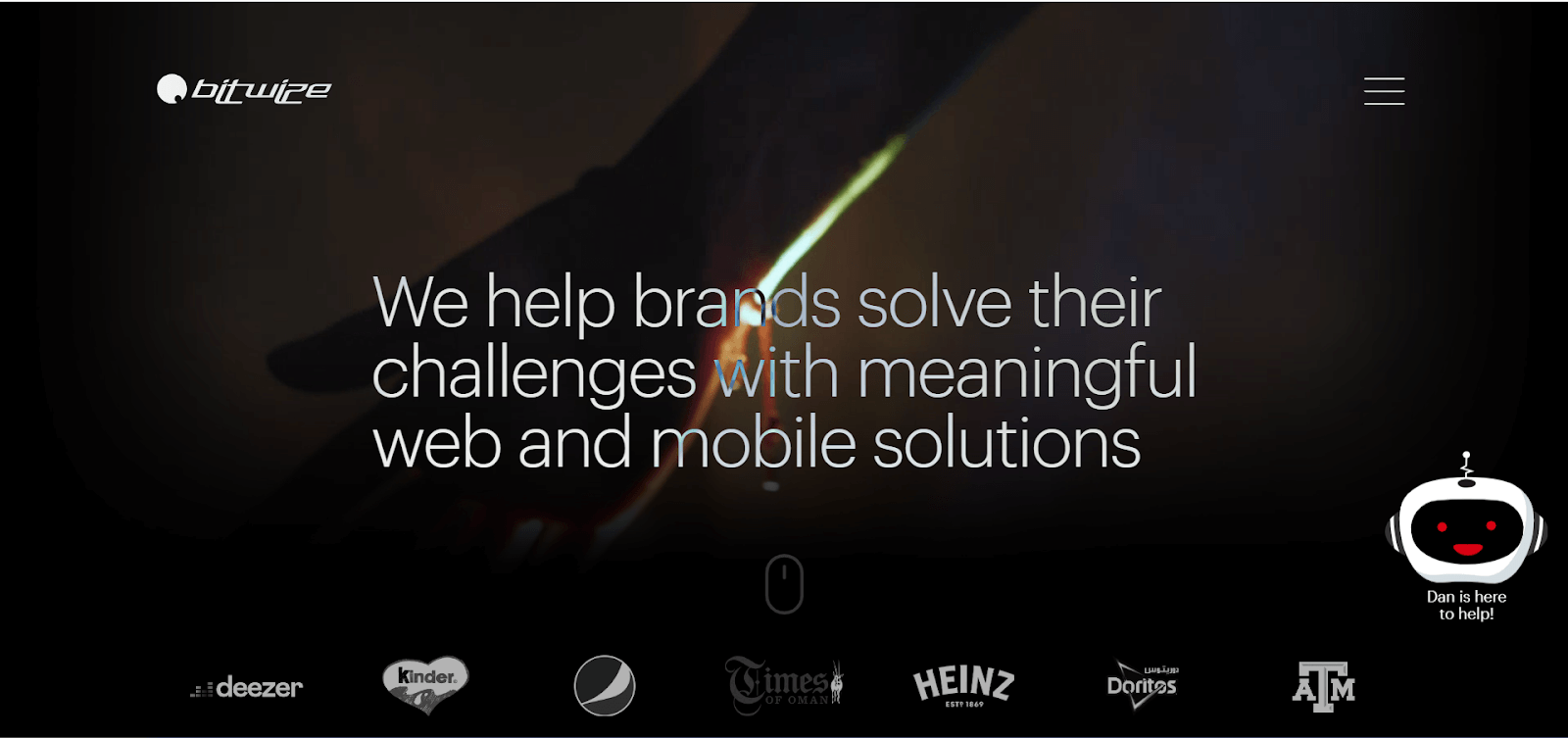 Bitwize excels in assembling a top-tier group of dedicated iOS, Android, and web app developers, making it a reliable partner for outsourcing projects and delivering top-notch products.
With Bitwize, you gain access to all the necessary expertise required to develop fully-featured, robust, and scalable web or mobile applications, ensuring your digital ventures are set up for success.
Services:
AI Development

Application Management & Support

Blockchain

Custom Software Development

E-Commerce Development

Mobile App Development

Web Development

Application Testing

Cloud Consulting & SI

Enterprise App Modernization

IoT Development

Robotics Process Automation

Wearable App Development
Major clients: Pepsi, Heinz, Zeeda, …..
11.Techhive.IO
TechHive.IO is a dynamic digital transformation consultancy and software development firm specializing in delivering state-of-the-art engineering solutions to its clients. The company plays a pivotal role in aiding businesses and enterprises in resolving intricate challenges encountered on their path toward digital evolution.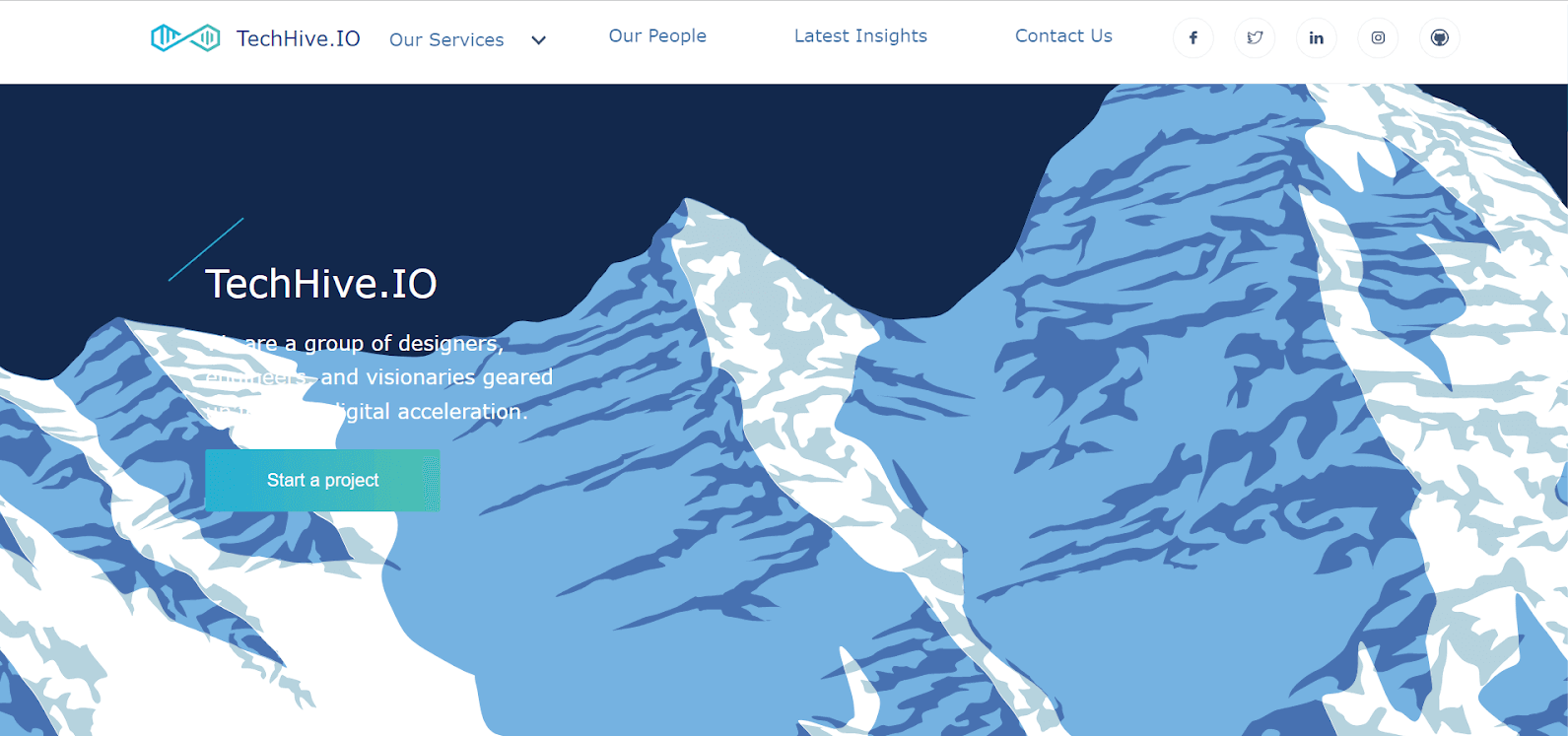 As one of the top 20 Offshore companies in Lebanon, TechHive.IO serves as a reliable and strategic partner, assisting organizations in unraveling the complexities of digitization. Their expertise helps companies navigate this intricate terrain, ensuring a smoother journey toward achieving their digital objectives.
Services:
BI & Big Data Consulting & SI

Cloud Consulting & SI

Custom Software Development

Mobile App Development

Product Design

UX/UI Design

Web Design

Web Development

Application Testing

Business Consulting

Enterprise App Modernization

Market Research
12. Stempora
Established in 2013, Stempora is dedicated to crafting tailored solutions that align precisely with your unique requirements. With an innate ability to develop intelligent software, the company is committed to delivering hands-on services.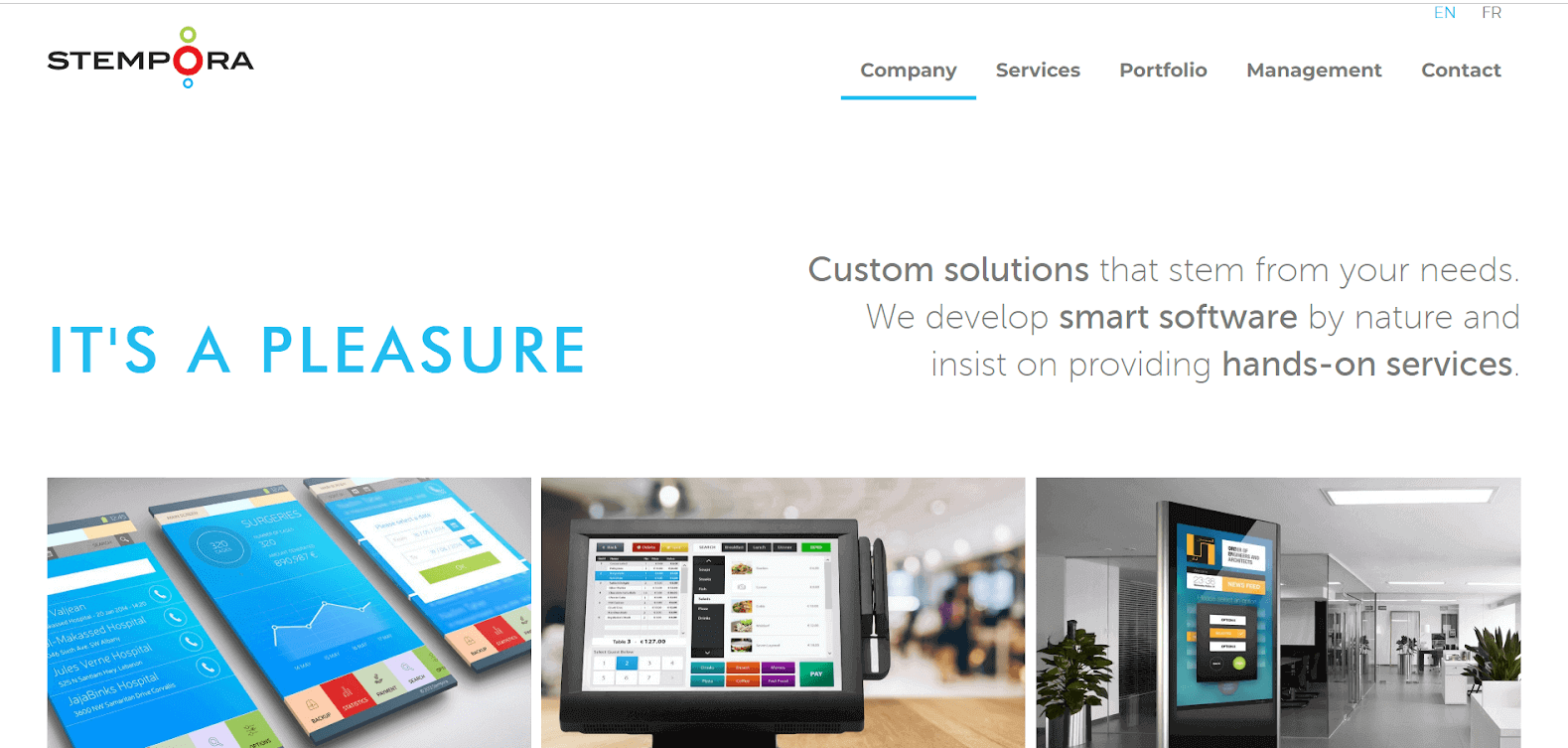 Stempora meticulously monitors all facets of their projects and demonstrates remarkable agility in responding to evolving circumstances. Their unwavering determination ensures that success stories unfold without impediments. Challenges are met head-on, and Stempora consistently delivers results.
Maintaining a positive outlook and forward-focused approach, Stempora remains in control of the situation, ensuring their endeavors yield positive outcomes.
Services: 
Custom Software Development

Web Development

Mobile App Development

E-Commerce Development
13. Indipro Technologies
Founded in 2019, Indipro Technologies is a worldwide software development company specializing in creating software and mobile applications utilizing cutting-edge programming languages and technologies. They collaborate with numerous business owners, entrepreneurs, and startups, all seeking to elevate their enterprises to new heights.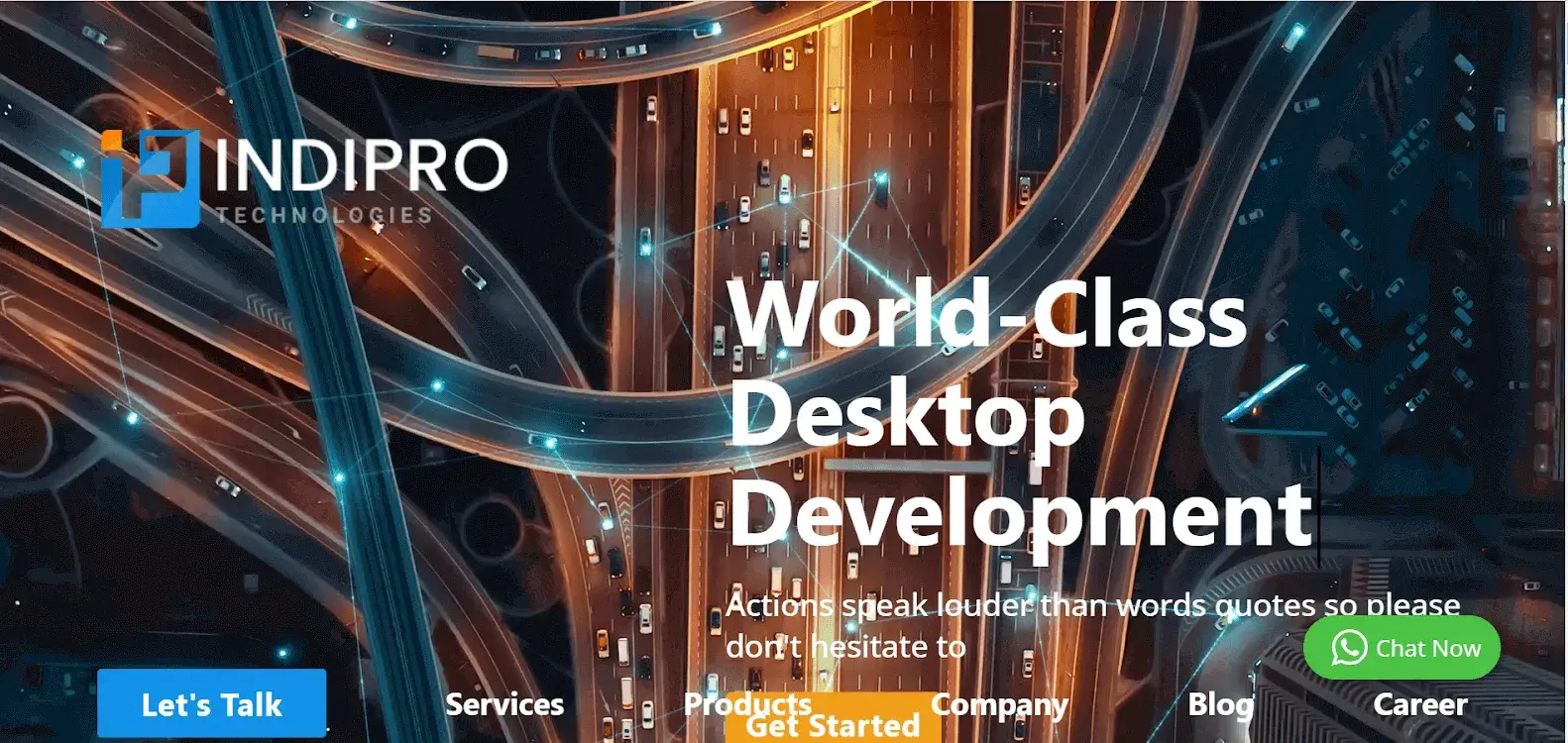 Indipro Technologies excels in crafting mobility applications tailored to the needs of limousine and taxi companies, displaying a proven track record with several successful and operational models in this domain.
Services:
Mobile App Development

E-Commerce Development

Custom Software Development

AI Development

Application Management & Support

Blockchain

IoT Development

UX/UI Design

Web Development
14. TechGenies
TechGenies stands as a world-class technology and IT staffing partner, offering tailored solutions to fulfill your specific requirements.
Whether you're a startup in need of comprehensive technology support or an established mid-sized or enterprise company seeking to bridge crucial skill gaps, TechGenies specializes in crafting individualized software and staffing solutions, perfectly aligned with the distinct needs of the businesses they serve.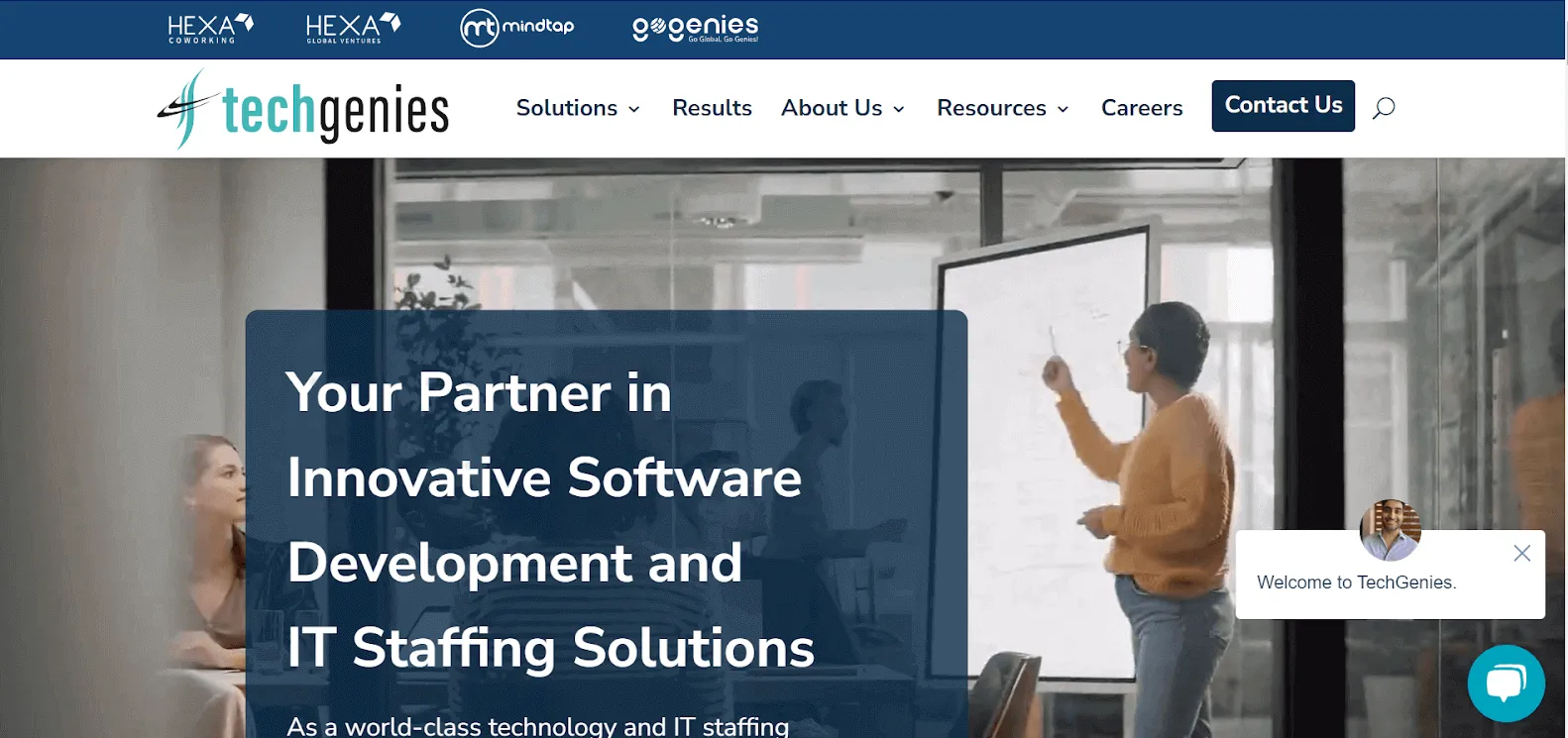 As one of the top 20 Offshore companies in Lebanon, over the past decade, TechGenies has expanded its global presence to provide access to different talent and skill sets. 
With offices established in 10 countries, TechGenies is well-equipped to ensure that its dedicated IT team delivers the services you require at a competitive price point, catering to your unique IT and staffing needs.
Services:
Application Management & Support

BI & Big Data Consulting & SI

Custom Software Development

IT Staff Augmentation

IoT Development

Mobile App Development

Sales Outsourcing

UX/UI Design

Web Design

Web Development
Major clients: Brainsy, Paycheck, Labor, ….
15. Multiframes
Multiframes, established in 2002, originated as a digital and online agency headquartered in Beirut, Lebanon. The core ethos of Multiframes centers around being a strategic team that combines agility with precision when delivering web design and web development services and solutions, all underscored by innovative thinking.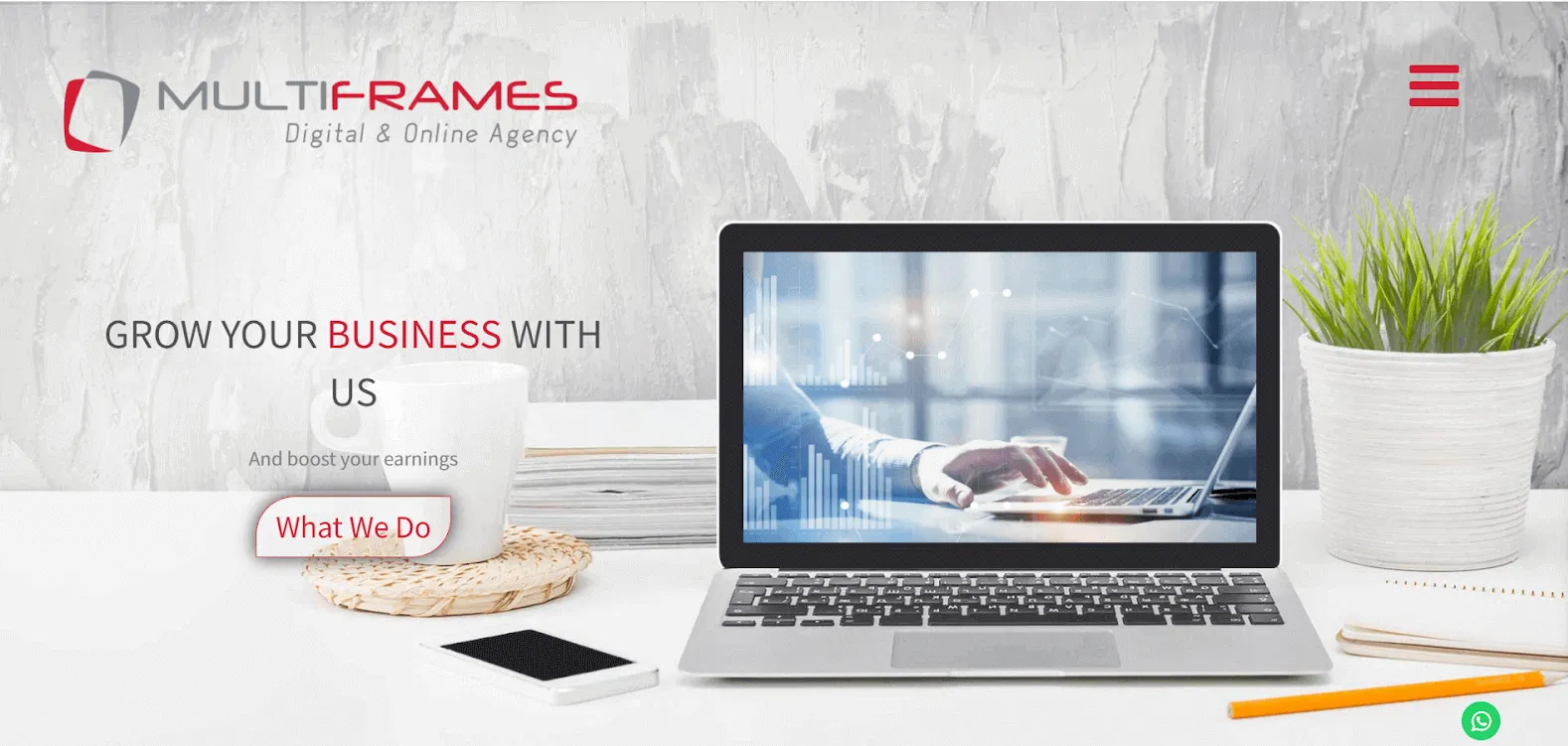 Multiframes' custom and inventive solutions have brought about significant transformations in various sectors, spanning both the public and private domains, including NGOs operating in Lebanon and the MENA region.
Drawing upon more than 15 years of experience in the digital landscape, Multiframes has acquired invaluable insights that fuel its dedication to fostering the growth of its clients' businesses.
Services:
E-Commerce Development

UX/UI Design

Web Design

Custom Software Development

Mobile App Development

Search Engine Optimization

Social Media Marketing
Major clients: Unicef, Somfy, GOPA, ….
16. Pixel38
Pixel38 is a comprehensive web and mobile development agency, offering a wide-ranging portfolio that includes CRM, E-commerce, the Internet of Things, Blockchain, and various other domains. Committed to aiding and nurturing startups, Pixel38 is dedicated to constructing teams and products focusing on competitive pricing and flexibility.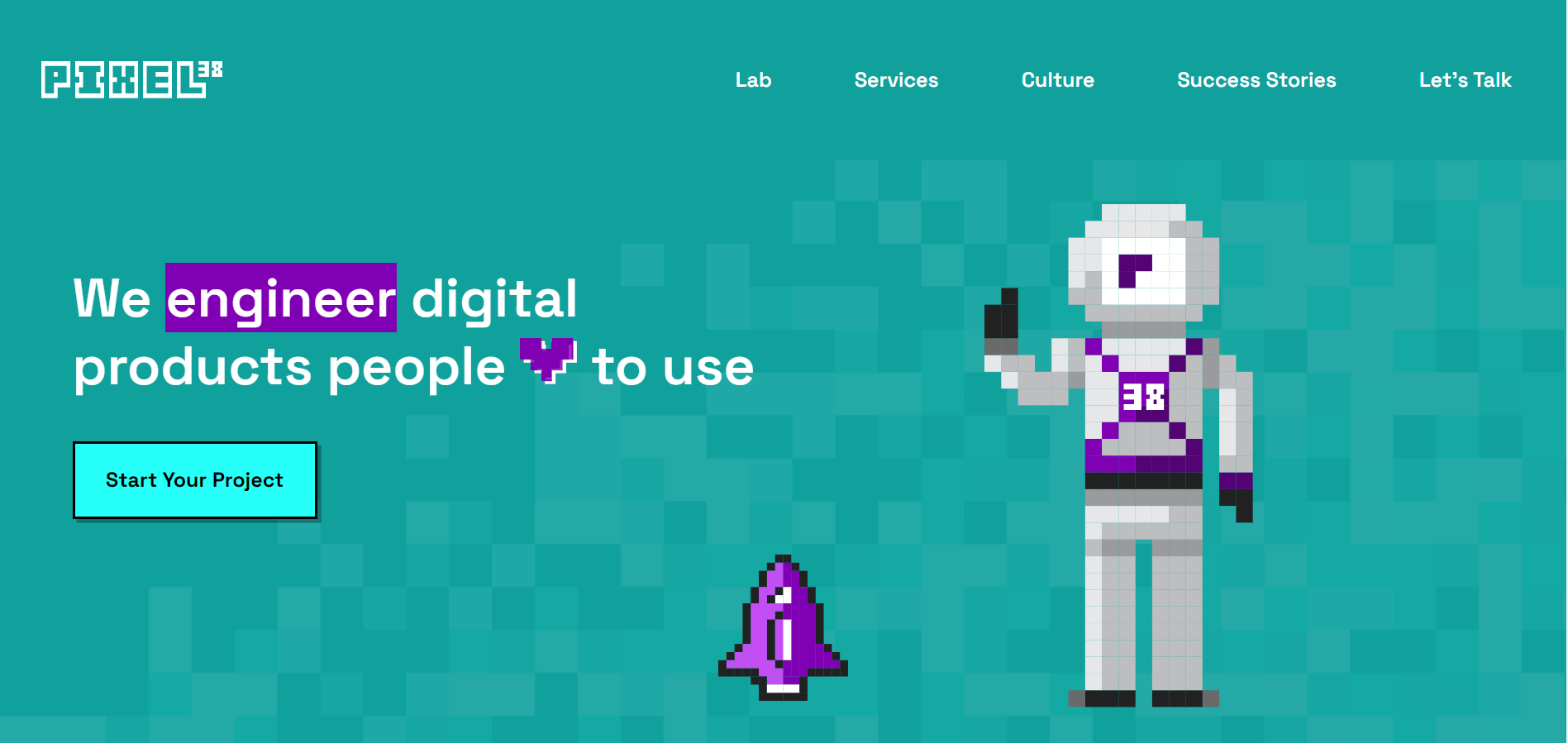 At its core, Pixel38 is a digital agency to assist businesses in resolving challenges through the fusion of design and technology while also nurturing enduring partnerships throughout the journey. The agency boasts a pool of skilled professionals poised to deliver exceptional web solutions and innovative concepts tailored to your company's needs.
Services:
Web Design

Product Design

IT Strategy Consulting

Cloud Consulting

Blockchain

Artificial Intelligence

IoT Development

Enterprise App Modernization

SEO

Application Management & Support

Custom Software Development
17. ZeeSWEB
ZeeSWEB, established in 2011, is a digital transformation and enablement agency with a clear mission: to aid Middle Eastern establishments and businesses in establishing a robust online presence. They offer different services to assist businesses in optimizing their website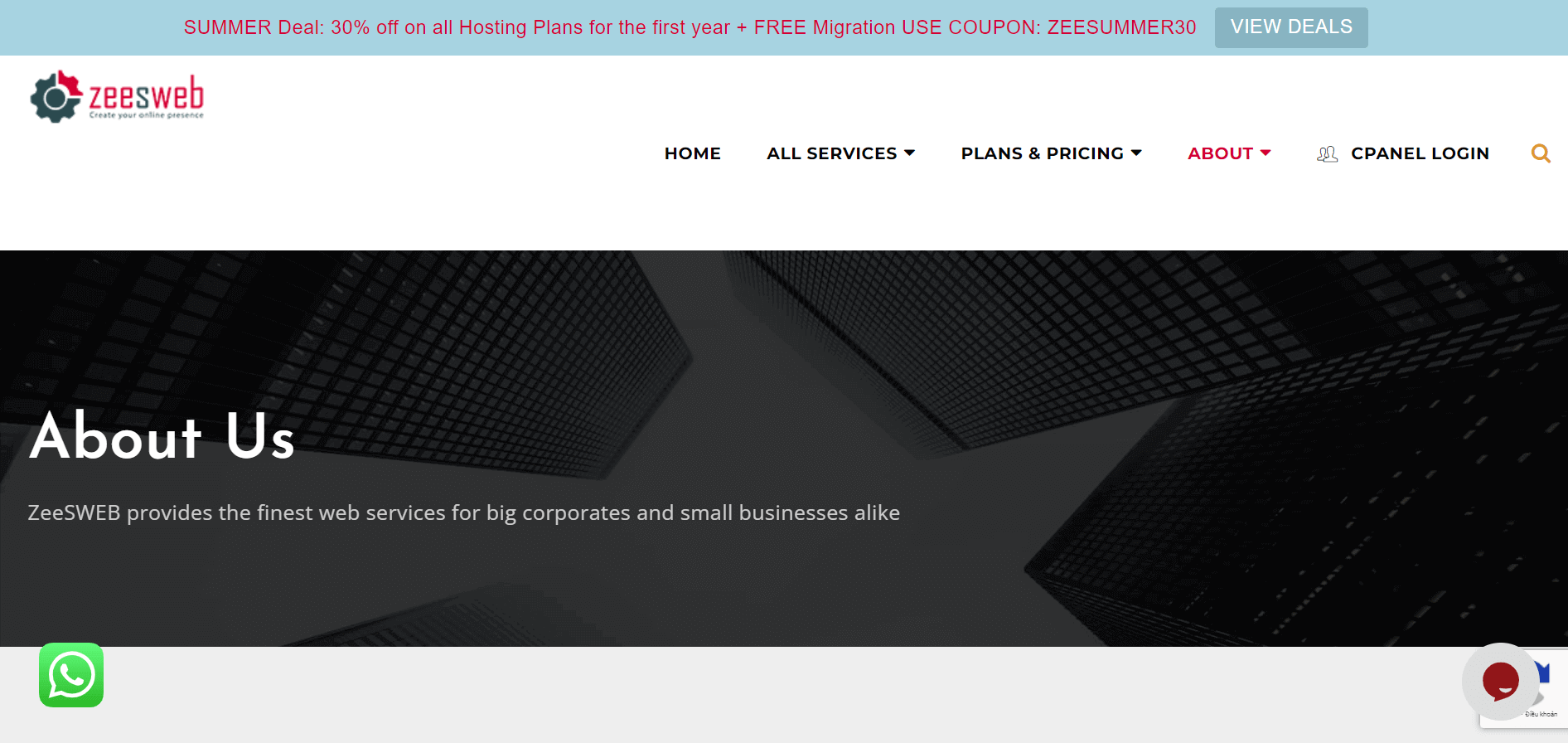 ZeeSWEB firmly believe in the potential for digital transformation in every aspect of business. They also recognize that each customer comes with unique goals and requirements.
ZeeSWEB's team of experts employs a distinct iterative approach, carefully assessing each client's needs and brand identity, in order to digitize their ideas. They achieve this by providing tailor-made, cutting-edge IT solutions and services, all while maintaining competitive pricing.
Services: 
Web and Mobile Application development

Search Engine Optimization (SEO)

Domain and Hosting Solutions

Systems Integration

Social Media Management

Web Maintenance

Statistical Analysis

SMS services

Penetration Testing
18. Coderaas SARL
Coderaas SARL represents a team of seasoned experts driven by a passion for crafting top-tier software solutions. With an extensive knowledge of industry best practices, cutting-edge technologies, and agile methodologies, they are well-prepared to address intricate challenges, enhance code efficiency, and provide creative and scalable solutions tailored to your unique needs.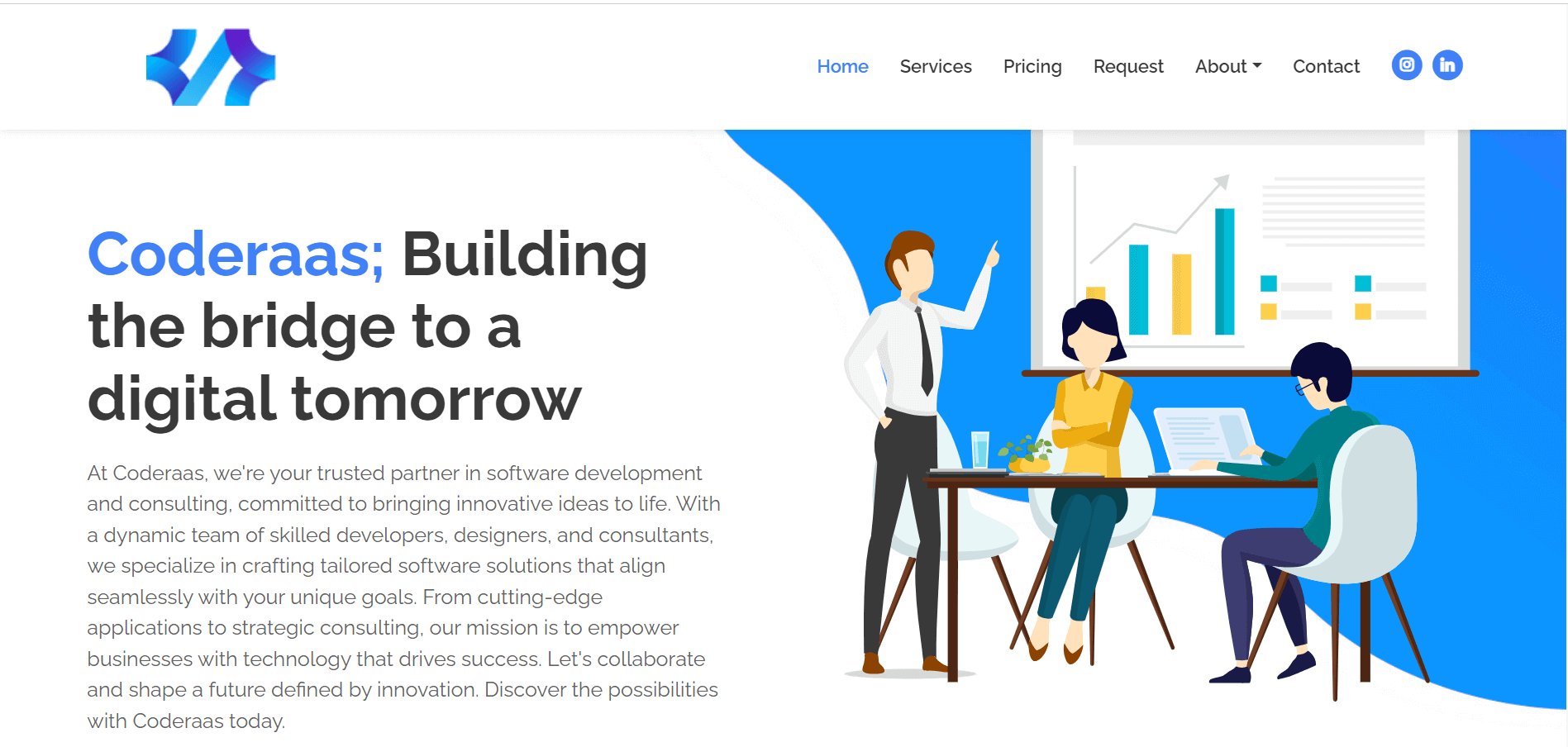 Count on Coderaas SARL's unwavering dedication to excellence and its capability to seamlessly align with your organization. This ensures effective communication, streamlined workflows, and successful project results. 
Together, with Coderaas SARL, you can elevate your software development initiatives to new levels and propel your business forward.
Services:
SEO

IT Strategy Consulting

Cloud Consulting

Other IT Consulting

Custom Software Development

Web Development

Mobile App Development

E-Commerce Development

Application Testing

Other Application Development
19. Leoceros
Leoceros is a versatile creative agency with a presence in both Lebanon and Australia, serving clients worldwide. Their core mission is to conceptualize and bring to life ideas that captivate, educate, and entertain global audiences through comprehensive and impactful strategies. They foster a culture of creativity and perpetual challenge, motivating their team to excel.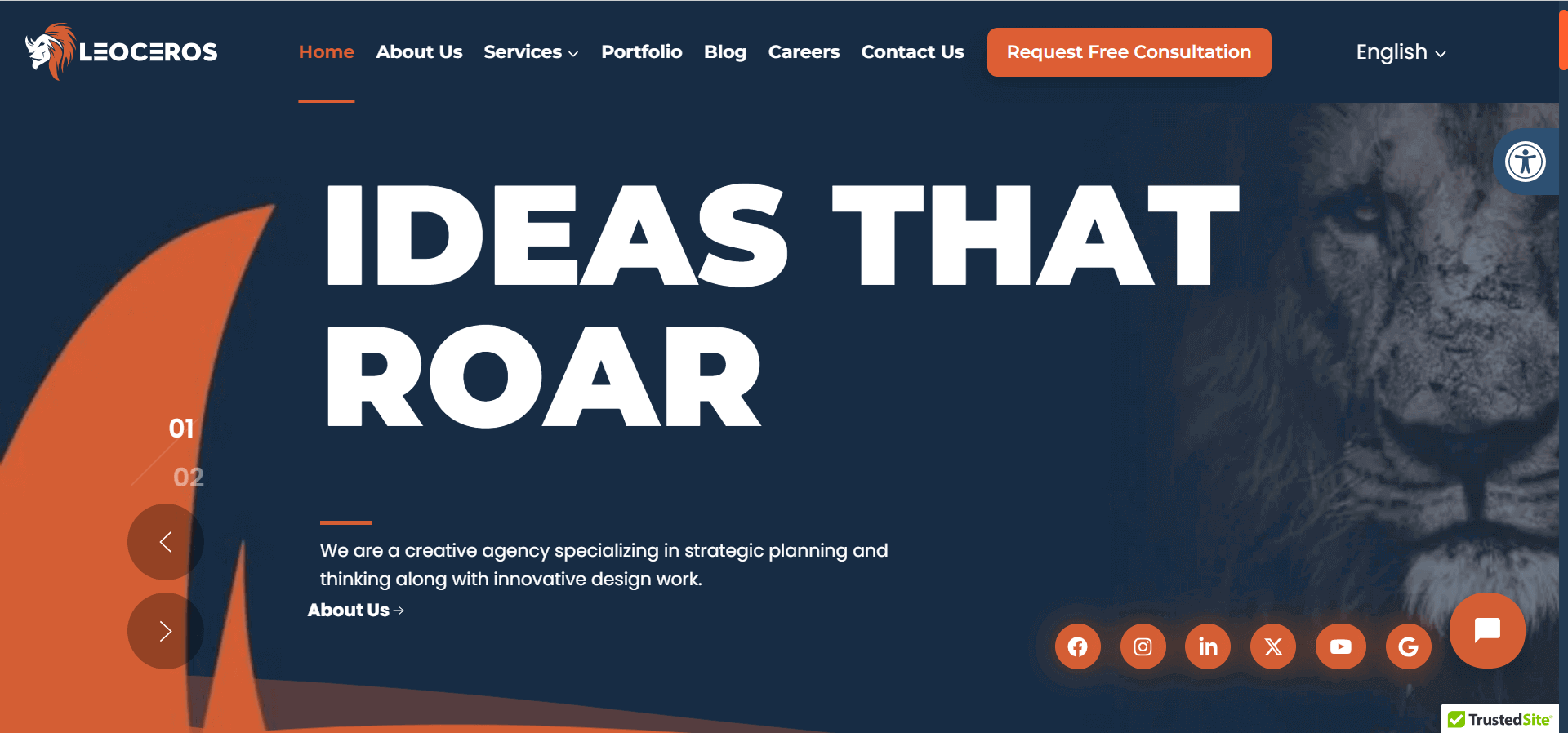 In essence, Leoceros firmly believes that embracing digital transformations is the key to a thriving business. They are dedicated to delivering solutions marked by excellence, innovation, and a genuine commitment to their clients' success.
Leveraging over a decade of experience in both local and international contexts, particularly within the NGO sector, Leoceros harnesses the power of technology to support humanitarian causes. They equip non-profit organizations with the digital tools necessary to effectively implement their projects, thereby positively impacting humanity.
Services:
Graphic Design

Motion Graphics and Animations

WordPress websites development

Photography

Videography

Digital Marketing
20. BePro
BePro, headquartered in Beirut, Lebanon, offers a comprehensive range of services, including graphic design, printing, web design, branding, and marketing, catering to companies of all sizes across various industries. Their professionals are committed to delivering high-quality solutions customized to meet their clients' specific needs.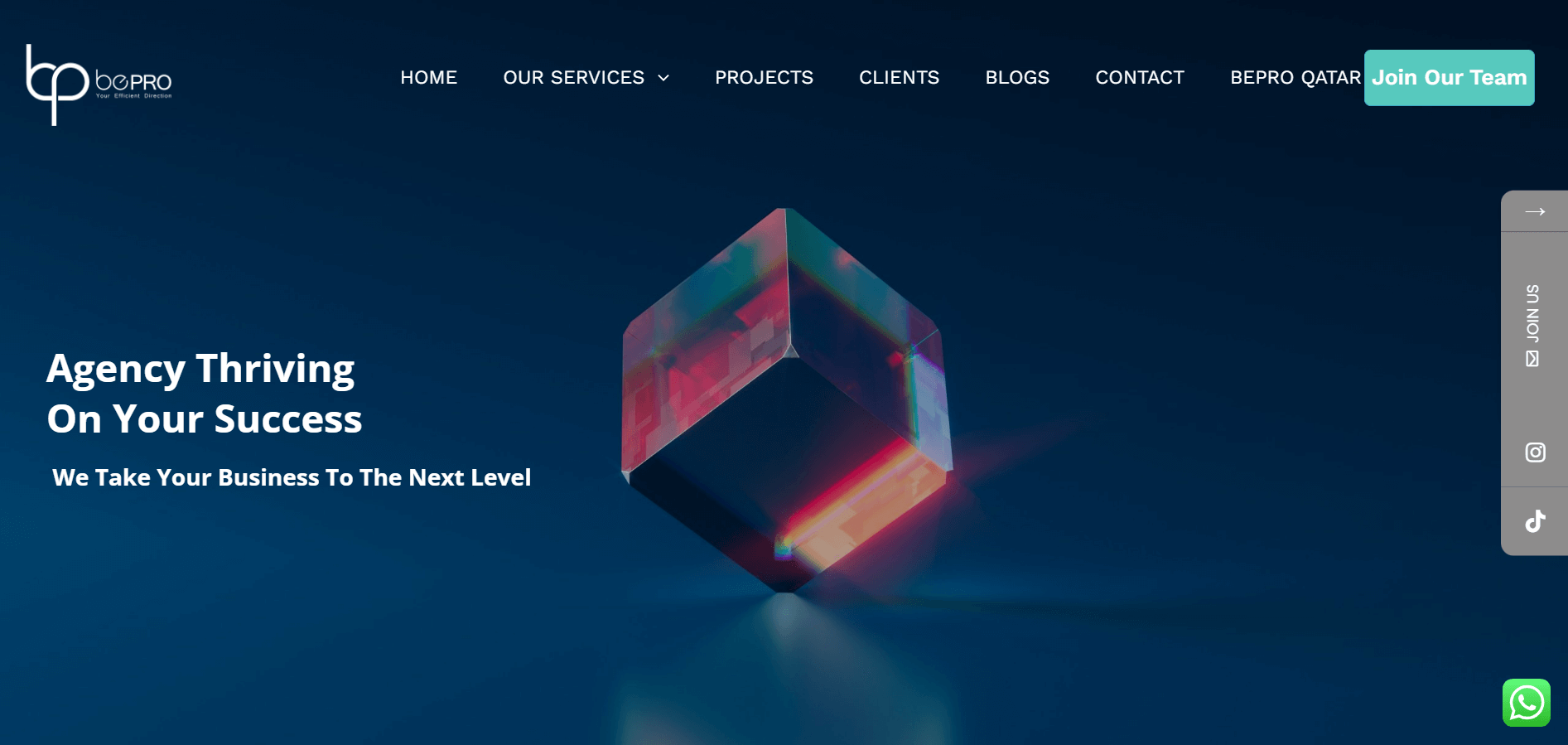 At BePro, a collaborative approach is employed to transform clients' ideas into reality and support them in achieving their business objectives. They serve as a one-stop solution for organizations seeking to enhance their online presence.
With a strong focus on creativity and innovation, BePro has a track record of delivering remarkable results. Their diverse portfolio showcases their expertise in crafting unique brand identities, creating visually appealing websites, and executing effective marketing campaigns.
Services:
Design Service

Digital Marketing Services

Growth Marketing

Web Design & Development 

Printing Services
The challenges of working with offshore companies in Lebanon
Working with offshore software companies in Lebanon can offer various advantages, including cost savings and access to a skilled workforce. However, it also comes with its own set of challenges. Some of the common challenges of working with offshore software companies in Lebanon include:
Political and Economic Instability

: Lebanon has faced significant political and economic challenges in recent years, including protests, currency devaluation, and an ongoing economic crisis. These factors can impact offshore companies' stability and ability to provide consistent services.

Infrastructure and Connectivity

: Lebanon's IT infrastructure and internet connectivity may not be as reliable or advanced as in other offshore destinations. This can lead to communication and productivity issues when working with offshore teams.

Cultural and Language Differences

: Differences in culture, language, and time zones can create communication and coordination challenges. It's important to bridge these gaps effectively to ensure smooth collaboration.

Security Concerns

: The region's geopolitical situation and cybersecurity risks can raise concerns about the security of sensitive data and intellectual property when outsourcing software development to Lebanon.

Legal and Regulatory Compliance

: Understanding and navigating Lebanon's legal and regulatory landscape can be complex. Ensuring compliance with international standards and regulations may require additional effort and expertise.

Resource Availability

: The availability of skilled software developers and other IT professionals in Lebanon may vary, and there could be competition for talent in certain areas, which may affect project timelines and costs.

Currency Exchange Rates

: Fluctuations in currency exchange rates can impact the cost-effectiveness of outsourcing to Lebanon, potentially affecting project budgets.

Communication Challenges

: Language barriers and cultural differences can sometimes lead to misunderstandings or misinterpretations, impacting project outcomes and deadlines.

Infrastructure and Technology Stack

: Depending on the specific offshore company, there may be variations in the technology stack and tools used, which can require adaptation and integration efforts.

Time Zone Differences

: Depending on your location, significant time zone differences between your team and the offshore team in Lebanon can affect real-time communication and coordination.
If you want to find ways to solve these issues, we suggest you partner with Mageplaza. When working with Mageplaza, they can help you mitigate some of these challenges as they can provide you with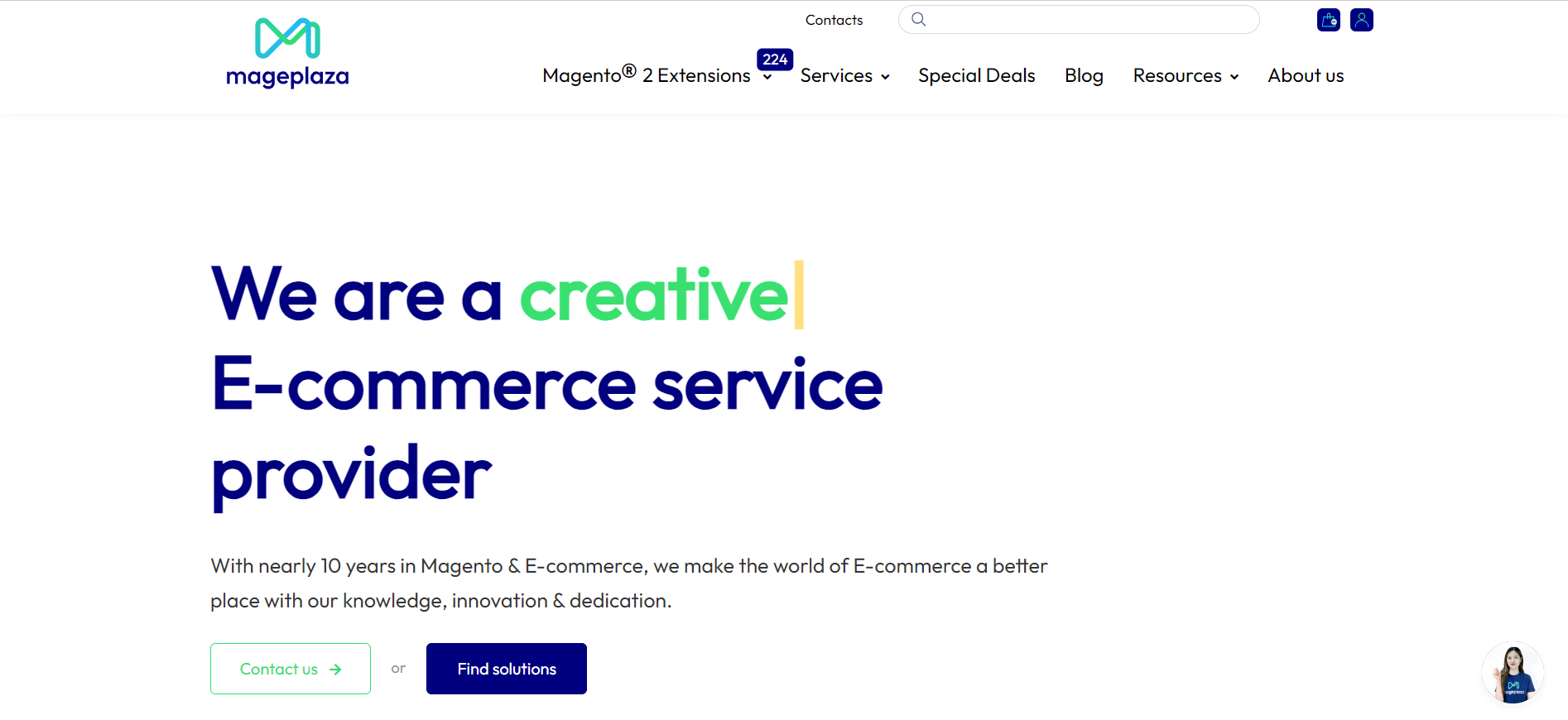 Quality and reliability

: Mageplaza is dedicated to providing clients with dependable and top-notch solutions. The Mageplaza team adheres to Magento coding standards to guarantee their solutions' strength, scalability, and security.

Transparency and communication

: Mageplaza keeps you well-informed and engaged throughout the Magento development process by providing frequent updates and progress reports.

Security

: Mageplaza, a reputable Magento development agency, ensures robust website security. You can rest assured knowing there are no concerns about data loss or hacker attacks.

Quality assurance

: Mageplaza prioritizes quality assurance and maintains stringent testing and quality control procedures to guarantee that all projects adhere to the highest standards.

Flexible pricing

: You can put your budget concerns to rest, as Mageplaza offers a variety of Magento website development packages tailored to your specific requirements.

Dedicated support

: Mageplaza is a devoted Magento development company based in the USA, providing 16 hours of support per day to optimize your store's performance.
The bottom line
In conclusion, Lebanon has emerged as a destination of choice for offshore companies, offering a pool of skilled talent and cost-effective solutions. The top 20 offshore companies in Lebanon showcased in this article represent a blend of innovation, expertise, and reliability.

Marketing Manager of Mageplaza. Summer is attracted by new things. She loves writing, travelling and photography. Perceives herself as a part-time gymmer and a full-time dream chaser.
Website Support
& Maintenance Services
Make sure your store is not only in good shape but also thriving with a professional team yet at an affordable price.
Get Started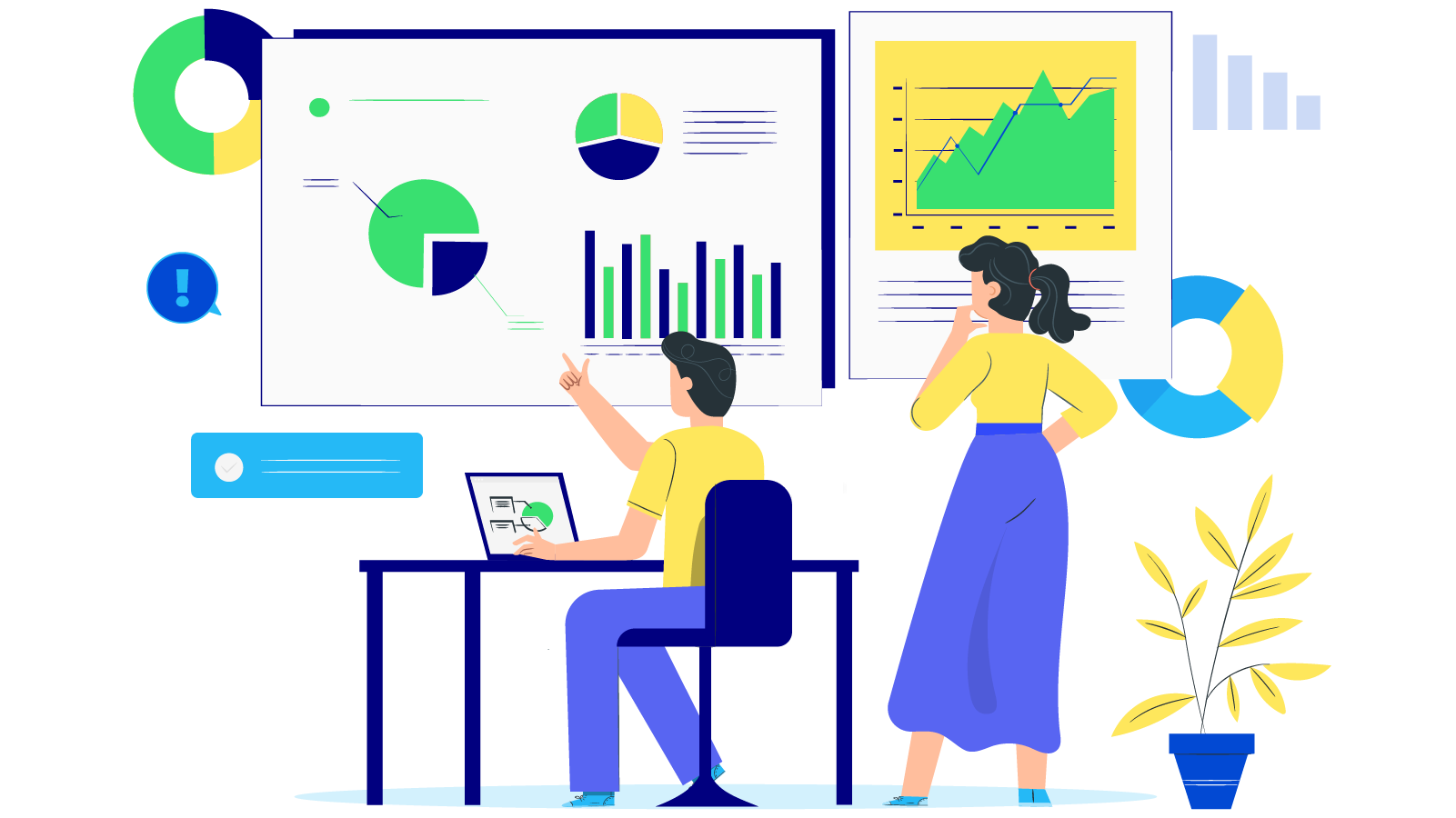 New Posts



Subscribe
Stay in the know
Get special offers on the latest news from Mageplaza.
Earn $10 in reward now!