Zoho Projects Review: Is It Worth Your Try?
The Most Popular Extension Builder for

Magento 2
With a big catalog of 224+ extensions for your online store
Today's workspace is challenging, with complicated marketing tasks becoming the norm.
You are expected to manage a number of projects, such as website maintenance, email marketing, blogging, and automation. Not to mention handling special events, traditional deliverables, and so on. It seems like you are doing more for your clients than ever before.
It is understood, though, that taking on and managing multiple work-based projects can be a drain on resources. You will often have multiple projects for multiple clients, and getting it all done can be hard to effectively organize. This may hinder your ability to satisfy your clients' needs or hit end-of-year goals, and eventually lead to major losses over time.
Fortunately, there are numerous project management solutions out there for you to choose. One of them is Zoho Projects, which will be analyzed and evaluated by our team in this blog post.
We'll give you an in-depth look into the key features, ease of use, pros & cons, top alternatives to Zoho Projects, and many more. Let's explore!
Table of contents
What is Zoho Projects?
Zoho Projects, as its name suggests, is a cloud-based project management platform that helps teams and businesses manage both simple and complicated projects. With this software, you can plan your work, track it efficiently, as well as collaborate with your team wherever they are.
Zoho Projects is an app under the umbrella of the versatile Zoho Corporation. Established as AdventNet in 1996, Zoho began as a network management company. Nowadays, the corporation deals with network and IT management and powers more than 50 million users across the globe.
Related topics:
Zoho Projects key features
Zoho Projects offers various project management tools, far more than the usual online task management solution. However, it's also worth noting that many of the following features are only available in the more expensive pricing plans or add-ons.
Task automation
Zoho Projects allows you to automate your tasks, meaning that you can set time for adding a task or event reminder.
It's well known for its Blueprint feature, which was designed to automate various tasks by setting up the workflow. This feature helps you create your own blueprint by designing the process flow, configuring the setting, and easily executing the process.
This makes management work easy by removing recurring work, alerting the right people at the right time, as well as ensuring the right process is being followed throughout the project implementation.
Customizable Gantt charts
Gantt charts let you visualize the progress of your tasks. With this feature, you can check every detail of your project, including task lists, milestones, completeness status, overdue tasks, and dependencies. Each category could be assigned a different color, making it effortless to identify and distinguish between various tasks.
Gantt charts make it simple to schedule or reorganize your tasks, drag and drop a task from one area to another, and more. The feature also enables you to switch the views of the chart based on your preference. For example, if you want to sort your projects according to their completion status, you can switch the view to display the upcoming due dates first.
Project planning
Zoho Projects lets you break down your tasks into easy-to-manage pieces. You also have access to all of your projects, so you'll know whom each task is assigned to, which deadlines are coming up, and a comprehensive view of each project.
Besides, you can break your main tasks into subtasks, write comments on tasks, and view tasks by dependency. Creating a dependency means that one task is dependent on another, so your team members won't be able to move forward with another task until the dependent task has been completed.
One of the most outstanding features of project planning is the Kanban. It allows you to see your workflow as cards, so that you can sort by percentage completed, priority, or task list.
Document management
Zoho Projects can help you keep your files organized, so your team can access and share files without any hassle. It doesn't matter if it is a spreadsheet, video, document, or report, as you can easily send and save all files within the platform.
Another cool feature of the software is that it can save previous versions of files, making it simple to recover files or return to previous versions if you want. Plus, the platform includes a robust search tool that helps you locate files without having to search through everything.
Timesheets
Keeping track of the amount of time that all your team members work can be a hassle. That happens if you don't automate the process and integrate it right into your project management platform like Zoho Project does.
Timesheets can record all the details of your working day. It shows how much time spent on each of your assigned tasks. Plus, it also includes a timer you can start and stop calculating working hours in a project.
Zoho Projects also allows you to record your billing hours, choose reports based on users, and send out invoices to your clients. It is a comprehensive way to ensure billing and invoicing are accurate.
Team collaboration
It comes as no surprise that business trends these days lean towards robust teams worldwide. If you're like many other companies that hire remote employees, you'll need an effective way to collaborate with all your key players.
Part of Zoho Projects' goal is to make collaboration a cinch. As such, the company has a built-in calendar to view projects, interactive message boards, and chat rooms where members can discuss projects as needed.
Reporting
Zoho Projects stands out when it comes to reporting tools. The platform seamlessly integrates with Zoho Reports, where you can get full access to more than 50 reports and reporting dashboard.
Zoho Reports helps you customize your own dashboard and track essential metrics. It also allows you to drag, drop, email, export, and print your reports. You can track your team's progress, KPIs, and make necessary adjustments to your workflow strategy based on the data.
Chat function and forum creating
It's sometimes time-consuming to call a meeting, set up a Skype chat, or call someone to get updates about various projects or ask simple questions. That's where the chat function comes in handy.
Project Chat offers the opportunity to collaborate in real-time with your colleagues. You can create private chat rooms on various topics and invite relevant participants. In addition, the transcript is saved in the chat room, so you're able to refer back to it whenever you want.
The Project Forums feature is quite similar to Project Chat in that it helps users around the world connect and collaborate, but it's set up as a forum rather than a chat room.
Mobile apps
Zoho Projects is not only easy to use from a desktop, but it accommodates for work on-the-go with mobile apps for Android and iOS.
When you download its mobile app, you can access and upload various documents right from your phone, add your tasks, and stay up-to-date on all of your projects.
Zoho Projects ease of use
In general, Zoho Projects is straightforward to use. Its various tools and task views are segmented into different tabs. Additionally, every member of your team can create a custom dashboard that displays updates to their vital projects when they log in and provides alerts about upcoming deadlines.
Zoho Projects is even better when you start a new project. The software makes it easy to invite new team members, together with flexible admin tools that allow managers to set different permissions for task creation and approval.
However, it is a bit complicated to create Gantt charts on Zoho Projects. You can't just click and drag a new task on the chart interface. Instead, you need to create a task, then a dependency underneath that task. Actually, it's not that hard, but it adds friction that was otherwise absent from most other parts of the platform.
Zoho Projects security features
Zoho Projects, and Zoho Corporation in general, guarantees to take strong security measures to protect your data. Zoho Projects protects you in the following ways:
Physical secure facilities. Zoho Projects facilitates are guarded 24/7/365, with security procedures, such as video monitoring, flood/ fire/ theft monitoring systems, and biometric access. In addition, the company's security system employs "the latest encryption and intrusion detection/ prevention technologies."

Two-factor authentication (TFA). You can opt to activate TFA on your account to obtain an extra measure of security. When TFA is activated, any person that tries to login from an unrecognized device is required to provide additional authorization.

EU Safe Harbor Compliance. Zoho Projects complies fully with the EU Safe Harbor framework (as set forth by the US Department of Commerce).
You can visit Zoho's official website for a full list of security measures.
Zoho Projects integrations
As you might have known before, Zoho makes a whole suite of business apps. As a result, Zoho Projects is tightly integrated with many of its own programs, or at least it can be.
Zoho Projects also works with Google Apps. When they are connected, you can upload various files directly from Google Drive and export calendar events from one to the other. You can use Gmail to create tasks and log hours worked.
Below is the list of Zoho Projects integrations. Keep in mind that some are only available for an additional fee or paid users on more expensive plans.
Zoho Apps: Zoho CRM, Zoho Invoice, Zoho Docs, Zoho Books,…
Google Apps
Microsoft Apps
Imports: JIRA, Basecamp
Manage documents: Dropbox, Box
Manage repositories: GitHub, Bitbucket
Calendars: iCal
Manage Bugs: Crashlytics
Messaging: Slack
Automate workflows: Zapier
Add-ons: Google Chrome Extension, Gmail
Customer service: Zen Desk, ServiceNow
Magento Integration Service
by Mageplaza
Connect Magento store with other apps instantly with experts' help
Learn more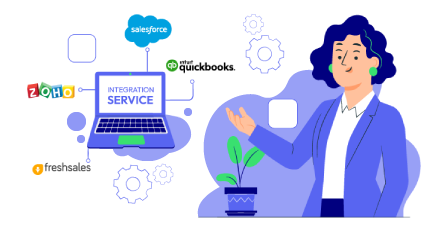 Zoho Projects pricing plans
Zoho Projects provides extremely competitive pricing plans. They make the effort to put together a highly customizable pricing system based on the feature tier you subscribe to, as well as the number of users you bring onto the platform.
Zoho Projects's pricing is separated into three tiers:
Plan

Price/ user/ month (billed annually)

Main features

Free Plan

$0

- 2 projects




- 3 users




- Attach files up to 10MB




- Simple task tracking




- Gantt Chart viewer




- Mobile Apps (iOS, Android)

Premium Plan

$4

- Unlimited projects




- 50 users




- 20 project templates




- Attach files up to 100GB





Everything in the Free Plan, plus:




- Subtasks & reminders




- Task duration in hours




- Task automation with Blueprint




- Project Gantt




- Project resource utilization




- Project planned vs. actual




- Time tracking




- Project budget




- Customizable business hours




- Business rules for issues




- Custom views & status




- Task rollup

Enterprise Plan

$9

- Unlimited users




- Unlimited projects




- 30 project templates




- Attach files up to 120 GB





Everything in the Premium Features, plus:




- Custom fields




- Custom roles & profiles




- Custom domain




- Global Gantt chart




- Inter-project dependencies




- SLAs for issues module




- Portfolio dashboard




- Critical path




- Baseline




- Teams - custom user groups
In addition to standard features provided in each plan, Zoho Projects allows users to purchase add-ons, like wikis and bug tracking, for an extra monthly fee.
Besides, Zoho Projects offers a 10-day trial of their paid plans, without credit card required. The sign-up process is pretty quick and doesn't require you to submit overly personal details.
As Zoho Projects is a pay-as-you-go service, users can upgrade, downgrade, or cancel its services at any point in time. The platform accepts payment via Visa, Mastercard, PayPal, and American Express. Users with annual subscriptions can opt to pay via bank transfer or check transfer.
Zoho Projects customer support
We'll say that Zoho Projects has an adequate support system. Although many complain that the service is a bit slow, Zoho Projects tries to offer various support resources.
Direct support. Although there's no phone support hotline available to Zoho Projects users, it's possible to email their support team, and then request a call back to personally discuss major concerns and issues. If you would rather not send a direct email, you're also given the option to fill out a support request from. This form will ask for a few simple details about your issue, let you attack screenshots or error messages, and require you to identify your business' specific Zoho Projects URL.

Getting started. This guide offers written tutorials and screenshots to help new users easily navigate through many features of Zoho Projects.

Help videos & tips and tricks. You can find useful videos, and tips & tricks to solve your problems quickly.

Webinars. Zoho Projects offers webinars every two weeks. These webinars take you from the basic to advanced knowledge of managing projects online.

Blog. Zoho Projects offers a variety of blog articles to address different topics.

User forums. You can search through these forums to search for answers to common problems and interact with other Zoho Projects users.

Social media engagement. The Zoho Facebook page is regularly updated with press releases and articles. Customers sometimes use this channel to lodge complaints, and Zoho seems to respond quickly. Its Twitter feed, also updated with admirable frequency, is characterized by an impressive amount of customer involvement. However, not all of the tweets are related to Zoho Projects; this account is for all Zoho products. So, it can be a little hard to find the information you're looking for.
Pros and cons of using Zoho Projects
Pros:
Generally easy to set up and navigate
Various ways to communicate in app
Various integrations
Strong security features
Reasonable pricing plans
Cons:
Inconsistent customer support
Resource planning and Gantt views are a bit confusing
Not great for large projects or teams
Alternatives to Zoho Projects
Zoho Projects is a useful tool with many excellent features. However, it's vital to note that there are several other project management platforms on the market. They may be a better fit for your organization.
Below is a quick run-down of some of the top alternatives to Zoho Projects that may be of interest to you.
Asana
Asana may not have as robust features as Zoho Projects, but its free version comes with a lot of functionality. As such, Asana might be a better option for remote workers or companies with a smaller team to manage.
With the help of the software, you can assign tasks, add information to your calendar, participate in team conversions, and see a comprehensive view of your task in the dashboard.
Asana's pricing plans:
Free Plan
Premium Plan: $10.99/ user/ month
Business Plan: $24.99/ user/ month
Enterprise Plan: custom pricing
Trello
Trello is another great project management app that shouldn't get ignored.
Trello helps you manage your various projects and collaborate with team members in a unique way. The platform uses boards, cards, and lists to help you organize your projects in a visual manner. Also, you can sign up and start using the platform for free.
Trello's pricing plans:
Free Plan
Business Class Plan: $10/ user/ month
Enterprise Plan: custom pricing
Basecamp
Basecamp tries hard to ensure you have all the necessary tools and resources to complete a project in one centralized location. It also helps everyone in your team know what is going on and how to find information.
The platform gives you a quick yet thorough view of everything that is happening at your company. Basecamp also makes it easy for you to stay in the loop at the individual project-based, team level, and company-wide levels.
You can actually sign up for Basecamp for free, and the platform also has a paid version with extra features for your business.
Basecamp's pricing plans:
Free Plan
Basecamp Business Plan: $99/ month
The final verdict
Zoho Projects is undoubtedly a helpful platform with plenty of tools for team communication, bug tracking, and project time-keeping. While it can fall a bit short of the mark in some features, the rest of the software environment is quite easy to use.
Our recommendation is: you should give it a try! You can start from its free plan to experience how good the platform is, and upgrade to the higher plan if it meets your needs.
We hope this review of Zoho Projects has helped you a lot! If you'd like to share your thoughts, don't hesitate to contact us! Thanks for reading!
Haley is a content creator at Mageplaza. When not working, she spends time on travel adventures, books, and food tasting. As growing up, she wants to read, learn, and experience more things to adapt herself to this ever-changing world.
Website Support
& Maintenance Services
Make sure your store is not only in good shape but also thriving with a professional team yet at an affordable price.
Get Started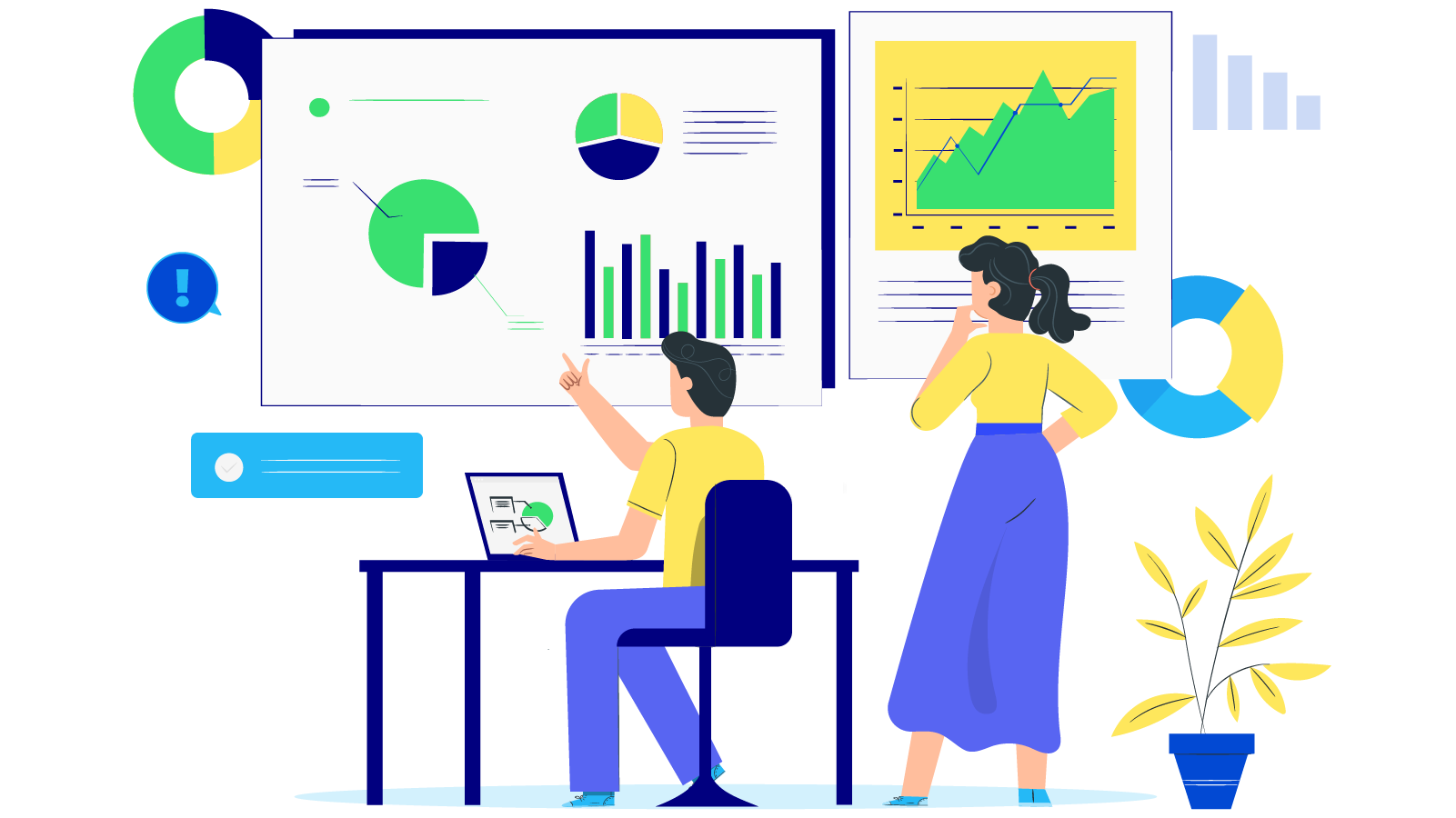 New Posts



Subscribe
Stay in the know
Get special offers on the latest news from Mageplaza.
Earn $10 in reward now!