Zoho Creator Review: Features, Pricing, Support, and More
The Most Popular Extension Builder for

Magento 2
With a big catalog of 224+ extensions for your online store
If you have ever wanted to create an app after thinking up an excellent idea, you're not alone! Creating a custom application might be the next big step in expanding your business and gaining better sales results.
However, perhaps you're not an app maker and have little or no experience in app programming software and design. How can you go about making an app?
Your options are: you could hire an in-house developer or an external agency to build your app. But chances are you're a start-up and can't face the costs of full-blown app development. This is where app builders, or app makers, come in handy.
To help you pick the best one among multiple app builders, we'll dig deeper into Zoho Creator in this post. Then, you can know whether it's your missing piece or not.
Let's explore!
Table of contents
What is Zoho Creator?
Zoho Creator is actually a low-code app development platform that enables users to create custom apps on their own, with minimal coding experiences.
Zoho Creator belongs to the larger Zoho ecosystem, with more than 25 years of experience catering to businesses of all sizes. With Zoho Creator, you're able to create custom apps for your data collection, design your personal workflows, and set up unique rules that help you propel your business further.
Zoho Creator boasts a huge collection of tools, along with a feature-rich platform that is very friendly even to those with no programming skills. It also claims to use the highest security standards and regularly be updated and backed up. All of these things will be discovered by our team in the next sections!
Related topics:
Zoho Creator key features
As a decent member of Zoho's robust infrastructure and reputed productivity suite, Zoho Creator comes with multiple outstanding features. Whatever happens in your software ecosystem, Zoho Creator continues to manage your vital operations.
To be specific, Zoho Creator allows you to:
Build your own app quickly
You don't need to be a seasoned coder or programmer to design great apps. Zoho Creator's drag-and-drop interface allows you to create custom business apps in a matter of minutes.
The platform also lets users share, access, and collaborate to make the app perfect. It has the option to share input forms, dashboards, and reports via a URL. Users can access, view, and modify the data in these forms and reports via mobile devices.
Use pre-built app templates
Zoho Creator lets you install and customize solutions from its collection of pre-built app templates to meet your unique requirements. You can choose from different categories, including sales and marketing, IT and administration, operations, education, human resources, and more.
Automate business workflows
You can add logic to your apps. Deluge, the powerful scripting language, helps you design and automate workflows with a minimal amount of code. It also supports validating inputs as well as automating a business process by triggering actions based on the inputs.
Plus, with this feature, you can:
Perform multiple tasks with just one click. Confirm product availability, send invoices to clients, and update your inventory - all using one button.

Know what's going on. Stay on top of your business with notifications about working progress.

Never miss a deadline. Schedule different tasks to send reports and event invitations on time. You can also remind employees when tasks are approaching.

Speed up approvals. You don't need to wait for your boss's approval for every quotation. Your apps can automatically submit and get requests approved.

Transact globally. Accept payments in any currency, as well as consolidate financial data across your company's various locations.
Access advanced capabilities with mobile apps
As mobility is essential to businesses, Zoho Creator offers native mobile apps for Android and iOS devices, enabling users to handle their apps and access the data on mobile devices.
The advanced capabilities added with mobile apps include:
Add, delete, as well as edit data within the mobile app
Search, filter, classify, group, and apply custom activities to data
Support all deluge events
Receive notifications
Approve requests
Offline data submission
Payment acceptance right from the phone
Support typical features of mobile phones, such as Cameras, Microphones, Gestures, and Location Services
Host anywhere
You're able to host apps wherever you want, such as:
On-premise. You can install, store, and access your apps on the local server or non-cloud based platform.

Zoho cloud. You can install, store, and access your apps on your secure, battle-tested servers with just a click.

Azure and AWS (beta). You can host your apps on the cloud service of your choice.
Zoho Creator ease of use
According to many customer reviews, it's quite easy and straightforward to use Zoho Creator.
The platform is incredibly ideal for anyone without previous coding expertise or extensive IT support. Plus, its intuitive drag-and-drop interface and point-and-click building tools are approachable enough for even the least tech-savvy users.
Zoho Creator also uses a proprietary language named Deluge on the developer side. This language is generally intuitive for devs to learn, and it's an extra step in the development process.
Zoho Creator security features
Zoho Creator ensures that each customer's service data is logically separated from other customers' data with its set of secure protocols in the framework. This guarantees that no customer's service data is accessible to another customer.
Data retention and backup occur in a secure manner. Zoho holds the data in your account as long as you choose to use Zoho Services. In case you terminate your account, your data will get deleted from the active database during the next clean-up that happens once every 6 months. Zoho always runs incremental backups everyday, as well as weekly full backups of their databases. Backup data is stored in the same location and encrypted using the AES-256 bit algorithm.
Besides, all customer data is stored in different data centers in multiple geographies in order to ensure security and high availability. Access to these data centers is limited to a small group of authorized personnel. Additional 2FA (two-factor authentication) and biometric authentication are required to enter the premises.
Zoho Creator integrations
Zoho Creator integrates well with a broad suite of Zoho apps, including:
Zoho Books
Zoho Calendar
Zoho CRM
Zoho Invoice
Zoho Subscriptions
Zoho Support
Zoho Reports
Zoho Recruit
It also integrates with other thyroid-party apps, including Dropbox, Quickbooks, Google Apps, Salesforce, and Zapier, allowing you to communicate effectively with data in different systems. With Zoho Creator, you can create a "mashup" of content and data from various sources and have it presented in one place.
Magento API Integration Service by Mageplaza
Connect your store with any 3rd-party software and boost customer experience quickly and efficiently.
Learn more
Zoho Creator pricing plans
Zoho Creator offers a free pricing plan, which is a good starting point for beginners. The free version includes some must-have features, with 1 app, 1 user, and 250MB/ user.
As you can see, it does have limitations. If you desire more advanced features, you should opt for a paid plan. In general, Zoho Creator offers 4 pricing plans, including Free, Basic, Premium, and Ultimate.
Let's take a closer look at the following comparison table for more information on each plan.
Plan

Price/ user/ month (billed annually)

Key features

Free

$0

- 1 user




- 1 app




- Design apps for the web, mobile, and tablet




- Form builder




- Page builder




- Themes and layouts




- Zoho Creator app for iOS/ Android




- Basic Fields




- 250MB/ user file storage




- 1000 records




- Export




- Schema builder




- 50 emails/ day




- SMS




- Push Notification




- Workflow rules and actions




- In-built approvals




- Deluge scripting: 5000 statements




- Customization for iOS and Android devices




- Audit trail




- 250 developer APIs/ day




- Integrates with Box, Dropbox, GDrive, OneDrive, Zoho Docs, WordPress

Basic

$10/ user/ month

Everything in the Free Plan, plus:




- 3 apps




- Flexible users




- Report builder




- Sharing




- Advanced fields




- AI fields




- 1GB/ user file storage




- 25,000 records




- 100 emails/ user/ day




- 5 permission sets/ app




- 100 external calls (includes webhooks and integration tasks)/ user/ day




- Integrates with all available apps, except for PayPal

Premium

$20/ user/ month

Everything in the Basic Plan, plus:




- 50 apps




- 5GB/ user file storage




- Unlimited records




- Widgets




- Record comments




- Offline access on mobile app




- 500 emails/ user/ day




- Deluge scripting: 10,000 statements




- Multi-language support




- Manual backup




- 50 permission sets/ app




- 250 roles/ app




- Developer sandbox




- Scheduled backup




- Domain registration




- 500 external calls




- 1000 developer APIs




- Integrates with all available apps

Ultimate

$35/ uer/ month

Everything in the Premium Plan, plus:




- Unlimited apps




- Minimum 10 users




- 25GB/ user file storage




- Unlimited records




- 2500 emails/ user/ month




- Deluge scripting: 50,000 statements




- Unlimited permissions




- Unlimited roles/ app




- 2500 external calls/ user/ day




- 5000 developer APIs/ user/ day
Zoho Creator customer support
When you need help from Zoho Creator, you can contact their customer support team via phone, email, or live chat. The platform also offers a knowledge base and various community forums for you to quickly solve your problem.
However, the level of customer support will vary depending on your pricing plan. Below is a table of their support tiers and the included services so that you can choose the best option for your business.
| | Basic | Classic | Premium | Enterprise |
| --- | --- | --- | --- | --- |
| Knowledge base | ✓ | ✓ | ✓ | ✓ |
| Community forums | ✓ | ✓ | ✓ | ✓ |
| Email support | ✓ | ✓ | ✓ | ✓ |
| Customer portal | ✓ | ✓ | ✓ | ✓ |
| Live chat | | 10 hours x 5 days | 24 hours x 5 days | 24 hours x 7 days |
| Toll-free support | | 10 hours x 5 days | 24 hours x 5 days | 24 hours x 7 days |
| Remote assistance | | | ✓ | ✓ |
| Customer Relationship Manager | | | ✓ | ✓ |
| Technical Account Manager | | | | ✓ |
| Product Training | | | | ✓ |
| First Response Time | 24 hours | 10 hours | 3 hours | 1 hour |
| Cost | | Free | 20% of license fee | 30% of license fee |
Pros and cons of using Zoho Creator
Pros:
An intuitive and user-friendly interface
Quite easy to use
Various features to create and empower your own app
Top-notch security standards
Multiple integrations
Flexible pay-as-you-go subscriptions, allowing you to pay for what you need
Easy migrations, as you can transform spreadsheet-based data into apps in minutes
Cons:
Limited layout customizations
Better training tools for non-developer users should be provided
Zoho Creator has its own scripting language, called Deluge, which is a powerful engine. However, if you have no coding background, it can be a bit difficult to learn and use to its full potential.
Alternatives to Zoho Creator
AppSheet
As one of the most highly-rated no-code platforms, AppSheet lets anyone develop apps. You can convert your spreadsheet data to automated workflows, and fully customize apps and dashboards.
The platform can pull data from a variety of systems, such as Google Sheets, Excel, Salesforce, and AWS. Once you've created your app, you're able to capture images, scan barcodes, log locations, send notifications, accept signatures, and many more.
In addition to powerful yet simple features for developing apps, AppSheet also comes with outstanding security. It's SOC I and II certified, as well as HIPAA and EU-US Privacy Shield compliant.
Caspio
Caspio guides you through every single step of creating apps, and its Professional Services team can even build apps for you unless you have time to do it yourself.
Turn your spreadsheets into various interactive web-based reports and make them available for search engine indexing. Once you've built your app, Caspio lets you deploy it on your website. If you're using WordPress, you can install Caspio's plugin to easily deploy apps on your WordPress site. You can also deploy your application on your company's Facebook page.
Like Zoho Creator, Caspio integrates with systems like Dropbox, Google Drive, OneDrive, and more to help you work more effectively.
Knack
Knack allows businesses to create custom apps by offering powerful database management tools. Upload your data to the platform, structure it, and connect related data points so that you can make your first app.
The platform offers different interface templates, so users can interact with your data. An embed feature enables you to deploy your app on your site by inserting a block of code on the page where you want it to appear.
Plus, Knack provides an API, but it also integrates well with Zapier, so you can create your own integrations with other software you use.
The final verdict
Zoho Creator appears to be the right platform for businesses that are looking for affordable ways to boost the efficiency of their business operations.
Although it might take some time and brainpower to develop complicated apps to automate your tasks, it's worthwhile to give Zoho Creator a nice try, especially when you can take advantage of its free version.
So, in this guide, we've reviewed everything about Zoho Creator, together with several alternatives to it. We hope you'll find it useful!
Haley is a content creator at Mageplaza. When not working, she spends time on travel adventures, books, and food tasting. As growing up, she wants to read, learn, and experience more things to adapt herself to this ever-changing world.
Website Support
& Maintenance Services
Make sure your store is not only in good shape but also thriving with a professional team yet at an affordable price.
Get Started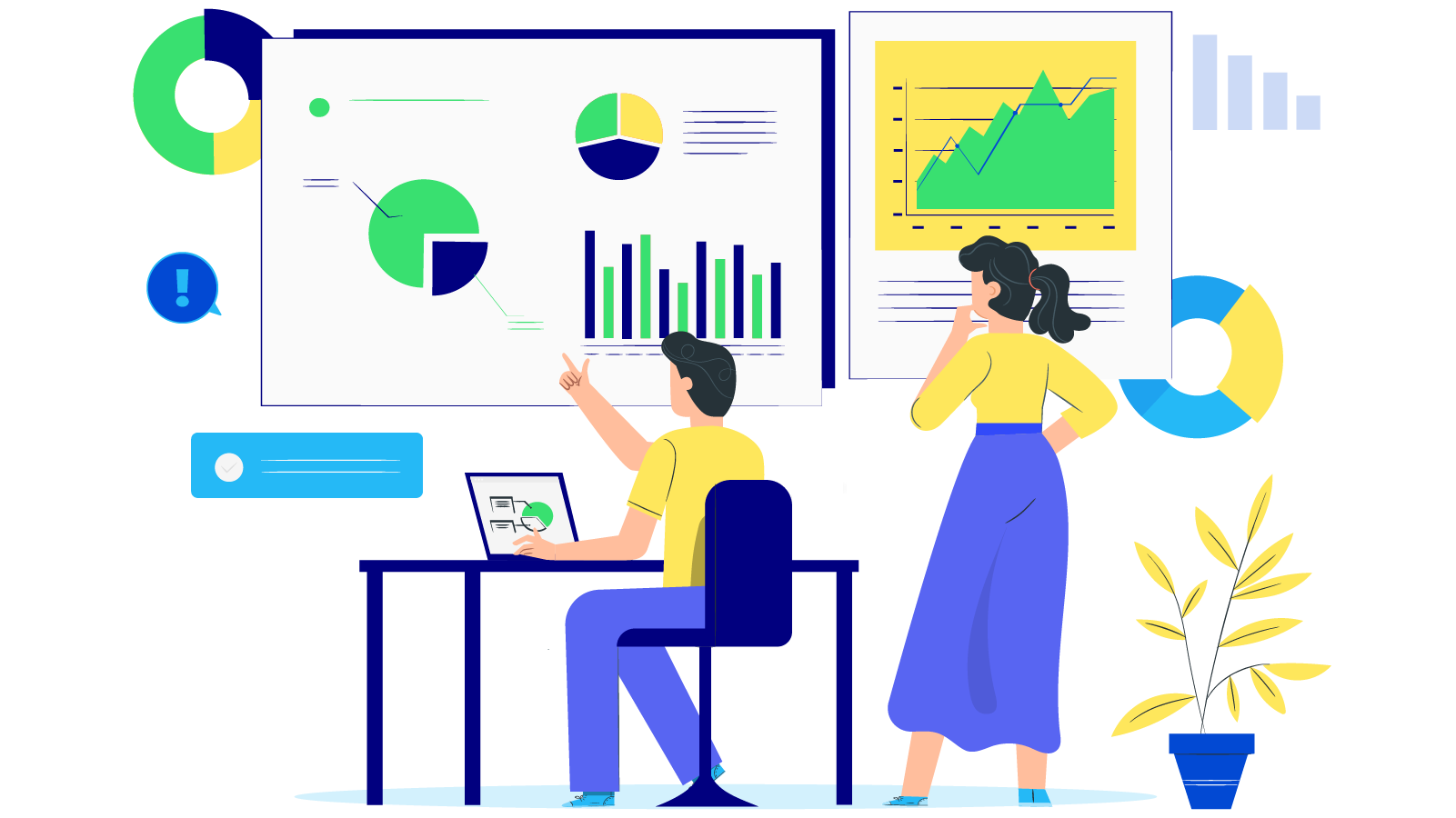 New Posts



Subscribe
Stay in the know
Get special offers on the latest news from Mageplaza.
Earn $10 in reward now!