Zoho CRM Review: Is It The Best Choice for You?
The Most Popular Extension Builder for
Magento 2
With a big catalog of
234+ extensions

for your online store
In today's dynamic business environment, acquiring and retaining customers play an essential role. Out of the numerous business-strategy tools that technology offers, customer relationship management (CRM) systems become a critical element for your business.
If you spend a few minutes searching for "best CRM systems, or best Free CRM systems" chances are Zoho CRM will appear immediately. So, why is there so much buzz about Zoho CRM? How can it help your business?
That's what we'll find out in this Zoho CRM review. By the end of this post, you'll have a much better understanding of what to expect in a CRM system, and whether Zoho CRM is your missing piece.
Without further ado, we should begin right now!
Table of contents
What is Zoho CRM?
As one of the most popular cloud-based CRM software, Zoho CRM was designed with start-ups and small businesses in mind, and its customers love how user-friendly, feature-packed, and affordable it is.
This powerful CRM platform has empowered over 150,000 businesses in 180 countries by helping them engage with customers, convert more leads, and generate more revenue. The majority of Zoho CRM's customers are companies in the industries of consulting, tech, media, and various real estate businesses needing CRM.
Zoho CRM's mission is to help businesses "sell smarter, better, and faster." With automation features and customer support, Zoho CRM is able to seamlessly and effectively connect with its customers, whether they are in the office or on-the-go. The platform strives to make doing business easy for every business owner.
Zoho CRM's key features
Zoho CRM offers an extensive list of features that are easy to use and deploy. Let's take a look at what you are actually getting for your money!
Sales Force Automation
Typically, sales teams have to deal with time-consuming tasks, such as scheduling sales appointments, follow-up emails, tracking contacts, and many more. Fortunately, Zoho CRM makes this process less daunting by automating the sales process, while empowering you to focus more on creating and nurturing leads, closing deals, and growing your customer relationships.
Automated Lead Generation
Zoho CRM allows you to automate lead generation from various sources, including chats, social media, websites, and trade shows. With lead scoring, you can distribute leads to the right reps and make sure you don't miss any quality leads.
Identify quality leads from multiple sources
Nurture potential leads into conversions
Analyze and track critical information about leads
Deal Management
Sales management is all about prioritizing, tracking, as well as monitoring deals in your pipeline. Zoho CRM provides everything you need to manage deals and sales structures.
Analyze past deal activities and opportunities
Increase up-selling and cross-selling opportunities
Provide detailed insights on your deals anytime and anywhere
Contact Management
Contact management is one of the most critical capabilities of any CRM system. Zoho CRM includes different options to add and manage contacts, prospects, leads, and accounts. Information can be collected via an inbuilt social CRM platform, through web firms, or imported manually.
Zoho CRM allows you to customize your information through a drag-and-drop builder according to your business process. It's worth taking your time to set this up correctly at the start, as it can help improve your workflow and ensure your team has the correct information to achieve sales targets.
The platform has currently overhauled its email management and marketing with SalesInbox. Available for Enterprise users, this feature is a dedicated mail client integration that intelligently organizes and prioritizes emails.
Past messages, notes, tasks, and contact information are easily accessed in one location, enabling your sales team to quickly preview the sales cycle for each contact. Prospects are also added to your CRM from an inbox, while leads can be converted to contacts using automatic triggers or simply dragging and dropping from one column to another.
Workflow Automation
Workflow automation is the key to helping your sales team stay effective and productive. Zoho CRM owns strong automation capabilities, which allow you to automate your routine sales tasks.
You're able to create workflow rules that can be applied to multiple business areas, such as leads, deals, accounts, products, sales orders, and many more. Specific actions, such as sending an email, adding a tag, or updating a required field, can be implemented when certain conditions are met. Workflow rules can have up to 10 conditions, which provide extremely advanced automation for reducing time-consuming administrative tasks.
Multichannel Sales CRM
After all, Zoho CRM is a customer relationship management platform helping you manage sales prospects and customers across multi-channel touchpoints - exactly what a CRM is supposed to do.
This starts with its email marketing features, enabling you to manage contacts, automate emails, and track engagement (views, responses, etc.). You can filter your leads by engagement actions (sent, not sent, opened, not opened, etc.) and devise your own follow-up strategies. You also get the drag-and-drop email builder to create new templates and designs, extensive email reporting, and team collaboration tools.
Beyond email, Zoho CRM equips you with lead generation and management tools for social media, tools for implementing live chat on your website, and systems for managing phone calls.
Zia AI-Powered Sales Assistant
In Feb 2018, Zoho introduced Zia (Zoho Intelligent Assistant), which is an AI-powered sales assistant. Similar to Alex, you can ask Zia questions about your customer base, and it'll pull data from your database to answer your questions. For instance, you can ask Zia to show you a table of the leads generated by every channel this month.
Alternatively, Zia can make sales predictions by assigning a score based on how close each deal is to conversion, and detect sales anomalies, notify users of outdated or incorrect data, and suggest the best suitable dates and times to reach out to a customer.
Marketing Automation
This feature enables you to run campaigns easily and effectively to get the best ROI. Let's have a closer look at the marketing automation features of Zoho CRM:
Customer segmentation. With Zoho CRM, you can segment your customers based on their regions, requirements, lead source, and preference. With this feature, you can easily send campaigns that are tailor-made to fit your audience.

Lead nurturing. This helps you manage everything about leads and lets you convert leads to deals. It also ensures that you're updated with every lead you generate.

Event management. This feature gives you the power to manage your events and translate them into sales easily. You can contact attendants with invitations and follow-ups and organize meetings all within Zoho CRM. All your interactions will be saved automatically so that you have a clear timeline of your communications.

Email campaigns. Zoho CRM lets you keep leads engaged from your first contact with emails. It provides fully customizable templates to invite prospects. You can schedule reminder emails before the event and take follow-ups based on that. Besides, you can keep track of email open rates, clicks, and more.
Analytics & Reports
Many CRM platforms fall short on the data side of things, forcing you to implement third-party solutions into the mix. However, Zoho CRM emphasizes analytics and reports, which is excellent for businesses to make informed decisions.
Zoho CRM has currently updated its UI, removing unnecessary clutter to provide a powerful and minimalist layout. Users can set up a customized dashboard to view digital representations of key metrics. Plus, users can choose a chart type (pie chart, funnel, donut, etc.) and axis information (if available).
Each dashboard is customized to include up to 10 reports, enabling you to view all of your important information at a glance. The dashboard can also be shared among your team members to keep everyone informed.
Zoho CRM has a robust reporting feature that provides users with essential insights into business data. Reports are well-built from modules (Accounts, Leads, Contacts, Deals, Tasks, etc.) with more than 40 standard reports currently available. But if you're unable to find a suitable built-in report, there's an option to create your own custom report.
You can organize reports into different folders for easy access and reorder them to your preference via drag-and-drop. An export element lets you quickly transform any report into Excel, CSV, or PDF format for sharing with colleagues. You can also configure reports to be automatically generated and have them be emailed to yourself on a regular basis.
Integrations
Integrations are a critical element for any CRM system. Your business will likely use a collection of software programs across different departments, and ensuring they work together is important. Zoho has an extensive suite of products such as Zoho Mail and Zoho Campaigns, which can easily expand the functionality of your CRM. Meanwhile, different third-party integrations can improve your productivity and team collaboration, such as MailChimp, Quickbooks, and Office 365 & G Suite.
Mobile App
Zoho invested a substantial amount of money into its mobile offerings with a dedicated Android and iOS CRM app. Through the app, users can access their newsfeeds, calendars, and basic CRM information.
One useful feature is the geolocation feature, which lets sales reps find nearby prospects and set up meetings according to geographic location. Plus, if you happen to go offline, the app will automatically save and sync your data the next time you're connected.
Zoho CRM's ease of use
Zoho CRM is impressively easy to use. Its interface features a straightforward dashboard with self-explanatory drop-down menus, allowing you to implement tasks in no time and without any IT help.
You can set up and modify the dashboard with different charts, widgets, pivot tables, and other components. They can be embedded on various online platforms and be accessed by different members. You can also control the access and restrict dashboards' visibility if necessary.
Furthermore, the platform takes out much of the hard work of entering contact information. You can import data from a spreadsheet, or Zoho CRM automatically creates contact records from your emails, online form submissions, and customer support tickets. If your clients are large companies, you can create an account for each client and assign multiple contacts within an account.
Zoho CRM's pricing plans
Zoho CRM offers a feature-packed free version that is a good starting point for many beginners. It includes some must-have features, such as sales and marketing automation, as well as customer support, should you ever need a helping hand.
However, as you would expect, it does have its limitations. If you desire more than three employees on CRM or a more customized experience, you are better off paying a bit more.
In general, Zoho CRM offers 5 pricing plans, including Free, Standard, Professional, Enterprise, and Ultimate. Let's check out the following comparison table for more information on each plan.
Plan
Price/user/month (billed annually)

Key Features

Free

$0

- Leads, contacts, accounts, deals




- Tasks, events, call log, and notes




- CRM views




- Advanced filters




- Page customization




- 5 custom list views/ module




- Workflow rules




- 50 emails/ user license, 150 emails/ day (whichever is lower)




- Standard reports




- 10 email templates




- 1GB file storage




- Basic support

Standard

$12

Everything in the Free plan, plus

:




- Scoring rules




- Workflows




- Multiple pipelines




- Mass email




- Custom dashboards

Professional

$20

Everything in the Standard plan, plus

:




- SalesSignals




- Blueprint




- Web-to-case forms




- Validation rules




- Inventory management

Enterprise

$35

Everything in the Professional plan, plus

:




- Zia AI




- CommandCenter




- Canvas




- Multi-user portals




- Advanced customization




- Mobile SDK & MDM

Ultimate

$45

Everything in the Enterprise Plan, plus

:




- Advanced BI - bundled with Zoho Analytics




- Enhanced Feature Limits




- 30-day trial
You're not bound by any commitments or contracts with Zoho CRM. The platform is a pay-as-you-go service (monthly or yearly), so you can make changes to your plan whenever you need to. You are also welcome to try its 15-day free trial, so you can test-drive some of the bonus features before really opting for the paid version. Many freelancers and small business owners learn the ropes with the free package, then upgrade in time as Zoho CRM helps them grow.
Zoho CRM accepts payment via MasterCard, Visa, American Express, and PayPal. The company also accepts payment via bank transfer or check transfer for yearly subscriptions.
Zoho CRM's customer support
Zoho CRM has a 24/7 helpline for paying customers, and everyone can access email support. The platform also has a helpful catalog of handy documents as well as a popular blog, all to help make the most out of its services.
Zoho CRM's customers love how attentive the platform is - you can quickly get hold of someone when you need them. As with most CRM providers, you might find yourself dealing with a call center in India.
That said, Zoho CRM is known for its customer support. And with the shiny new addition of Zia - the AI assistant, getting what you need has never been easier. In short, paying customers will have nothing to worry about - and the service is still great for everyone else.
Who is Zoho CRM for?
Zoho CRM is a dream-come-true solution for the budget-conscious but ambitious small business owners. The free version is perfect if you're new to the CRM world, have under 10 employees, and desire to be up and running with CRM fast. However, if you're going to turbocharge your business growth, you can be entirely better off with a paid plan - and there are multiple affordable options to choose from.
Zoho CRM is trusted by businesses of all shapes and sizes, but it was made with small and midsize companies in mind. Even if you're unsure where to begin, Zoho CRM is easy to get to grips with, and will scale even as you grow.
Pros and cons of using Zoho CRM
Pros:
Simple, intuitive interface with a minimal learning curve
Easy setup and maintenance
Flexible pricing options
Tons of customization options and integrations
Strong automation capabilities
Helpful AI-powered sales assistant - Zia
Solid email marketing features
Responsive customer support
Cons:
The number of customization features and options may be overwhelming at first and complicate the initial setup process
Some users have complained about Zoho CRM's slow connections at times
Alternatives to Zoho CRM
Despite the number of functionalities offered by Zoho CRM, not all businesses can take advantage of the functionalities it offers. That is why we recommend that you should take a look at these top 3 Zoho CRM alternatives to find the best one for you.
Zoho CRM vs. HubSpot CRM
HubSpot CRM is a user-friendly platform for businesses of all types and sizes. It is easy to use from start to end, from implementing it in the workplace and adapting to existing workflows to manage all prospects and closing deals.
HubSpot CRM is designed to help businesses close deals faster and more efficiently while reducing the time spent organizing info about your prospects and customers. This is achieved through automation capabilities, automatically tracking sales activities on multiple channels.
Why should you choose HubSpot CRM instead of Zoho CRM?
Simple to use. HubSpot CRM automatically inputs essential client information with little or no manual data entry.

Intuitive interface. The platform was designed with ease of use and simplicity in mind. Plus, it comes with a user-friendly dashboard to provide you a clear overview of your entire sales funnel and lead analytics.

Completely free option. HubSpot CRM comes with a fuss-free freemium option available for everyone regardless of business budget or size. It is available for an unlimited number of users and supports up to a million contacts.
Why should you choose Zoho CRM instead of HubSpot CRM?
Multi-channel marketing. Zoho CRM can collect customer info and engage clients on multiple platforms.

Zoho integrations. You can take advantage of Zoho's huge library of apps to supercharge your operations.
Zoho CRM vs. Salesforce Essentials
Salesforce Essentials is actually a powerful one-stop-shop CRM platform that centralizes all client data and unifies various operations, such as marketing, lead management, and sales.
As a cloud-based solution, Salesforce Essentials ensures your team can easily access pertinent data and arm with holistic information about each contact, providing you access to your activities in a detailed timeline and chat history.
Why should you choose Sales Essentials instead of Zoho CRM?
Highly customizable. Sales Essentials allows you to tailor to suit your unique sales processes.

Comprehensive CRM functionalities. The platform features a breath of CRM-focused tools with depth to bolster your ROI by ensuring better relations with leads and customers.
Why should you choose Zoho CRM instead of Sales Essentials?
Free option. You can benefit from Zoho CRM's free plan for up to three users.

Strong automation capabilities. The platform touts robust automation features to eliminate mundane tasks and accelerate sales processes.

Robust integrations. Zoho CRM supports real-time updates for third-party integrations to ensure you're well-informed and up-to-date at all times.
Zoho CRM vs. Freshsales
Freshsales allows businesses to identify the best quality leads via behavior-based tracking and scoring, better control pipelines, and engage in conversations with context. With Freshsales, users have a 360-degree view of their sales funnel, from basic customer information to all won and lost deals.
Why should you choose Freshsales instead of Zoho CRM?
Website scoring. The website tracking capability can score prospects based on their website behavior.

Clutter-free management. With Freshsales, you can get a complete view of your customer profile and touchpoints on a single screen. It also features an easy-to-use drag-and-drop navigation for easy sales pipeline organization.

Built-in phone system. The platform allows you to directly transfer calls out of the box, complete with an auto-dialler, routing of calls, custom welcome messages, and more.
Why should you choose Zoho CRM instead of Freshsales?
Robust social CRM. You can stay connected with customers and prospects, engage using your social profile, and interact from within the CRM.

Analytics and reports. Zoho CRM offers useful analytics and reporting features that help you get in-depth insights into your business.
The final verdict
Zoho CRM is a simple yet feature-rich CRM solution that was made for small and midsize businesses, start-ups, and freelancers. If you're new to CRM, you can easily customize the system to make it as simple as you want. Or, if you're a seasoned CRMer, you won't be tired of the features available to boost your business growth.
We hope that our Zoho CRM review can help you choose the most suitable software for your business. If you think we've missed anything out, please let us know. Thanks for reading!
Magento Support
& Maintenance Services
Make sure your M2 store is not only in good shape but also thriving with a professional team yet at an affordable price.
Get Started
New Posts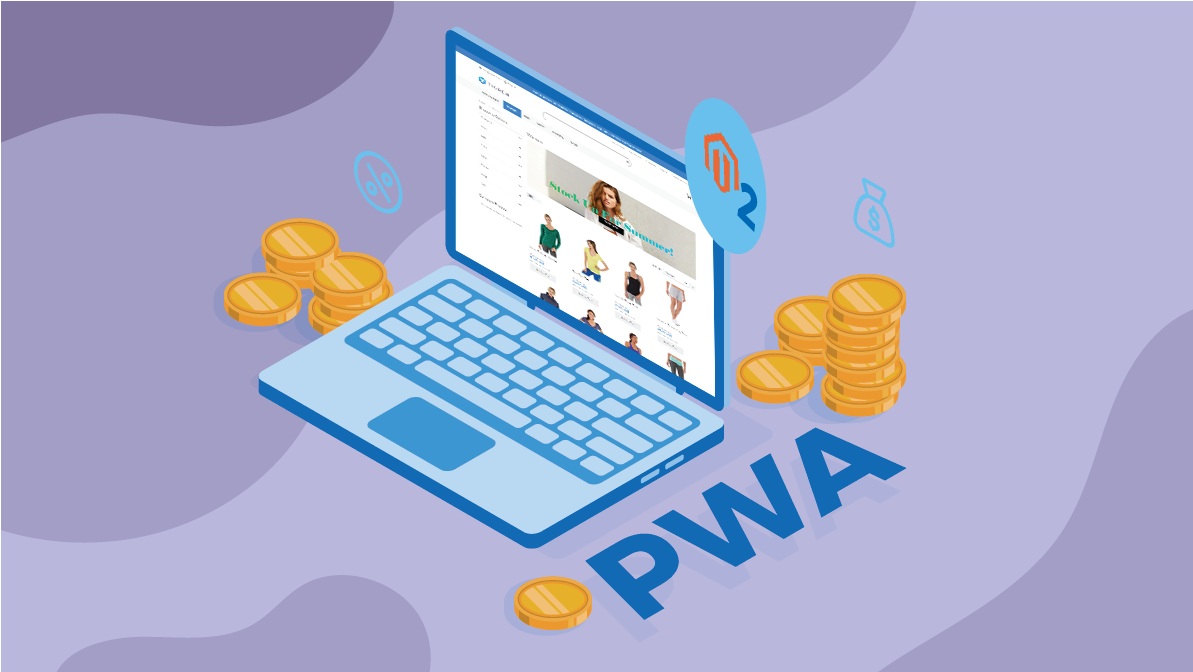 Subscribe
Stay

in the know

Get special offers on the latest news from Mageplaza.
Earn $10 in reward now!