Why Need Magento 2 One Step Checkout for Every E-commerce Store?
The Most Popular Extension Builder for

Magento 2
With a big catalog of 234+ extensions for your online store
Do you know that the e-commerce site can gain a 35.26% increase in conversion rate thanks to a design improvement in the checkout process?
By studying leading e-commerce sites, such as Walmart, Amazon, Wayfair, etc., Baymard Institute has noted that the average cart abandonment rate in 2016 was 68.8%. And E-commerce stores have a chance to eliminate this rate by optimizing their checkout function.
Also, Magento 2 is released with an advanced checkout process that includes 2 steps instead of 6. However, the default checkout is not optimized due to missing outstanding functions and inconsequential field arrangement. Therefore, Magento 2 One Step Checkout extension is vital to boost your checkout process.
In summary, we would like to discuss "Why Every E-commerce Store Needs Magento 2 One Step Checkout". This post will give you a general view of choosing the best module for developing your business.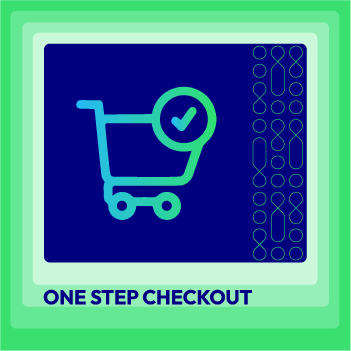 One Step Checkout for Magento 2
Cut down 80% of checkout time & increase 30% of conversion rates
Check it out!
Table of Contents
Limitations of Magento 2 default checkout
The default Magento 2 has simplified the checkout process, but it's still not ideal for your store.
You'll face the following limitations when using the default Magento 2 checkout.
Lots of questions. Default Magento 2 checkout form contains a bunch of common questions. Although these questions are crucial when placing an order, they are time-consuming and complicated for visitors. This disruption can cause increasing abandonment.

Unreasonable design. Particularly, Magento 2 checkout default is divided into 2 steps. The 2nd step is hidden, which worries buyers about how long the checkout process will take. Especially when skipping between 2 pages of checkout steps, shoppers may face unexpected changes and unconsciously reconsider purchasing the products.

Unfriendly with non-savvy CMS store owners. It is difficult to change the appearance of the default checkout if you're unfamiliar with CMS. You will need to hire developers, which will definitely cost much more than using an extension that already comes with a support package.
Why Need Magento 2 One Step Checkout For Every E-commerce store?
Magento 2 One Step Checkout extension helps E-commerce stores recover their abandoned carts, boost conversion rates, and improve customer experience. In addition, with Magento 2 One Step Checkout, you can enjoy the following:
No more reloading and redirecting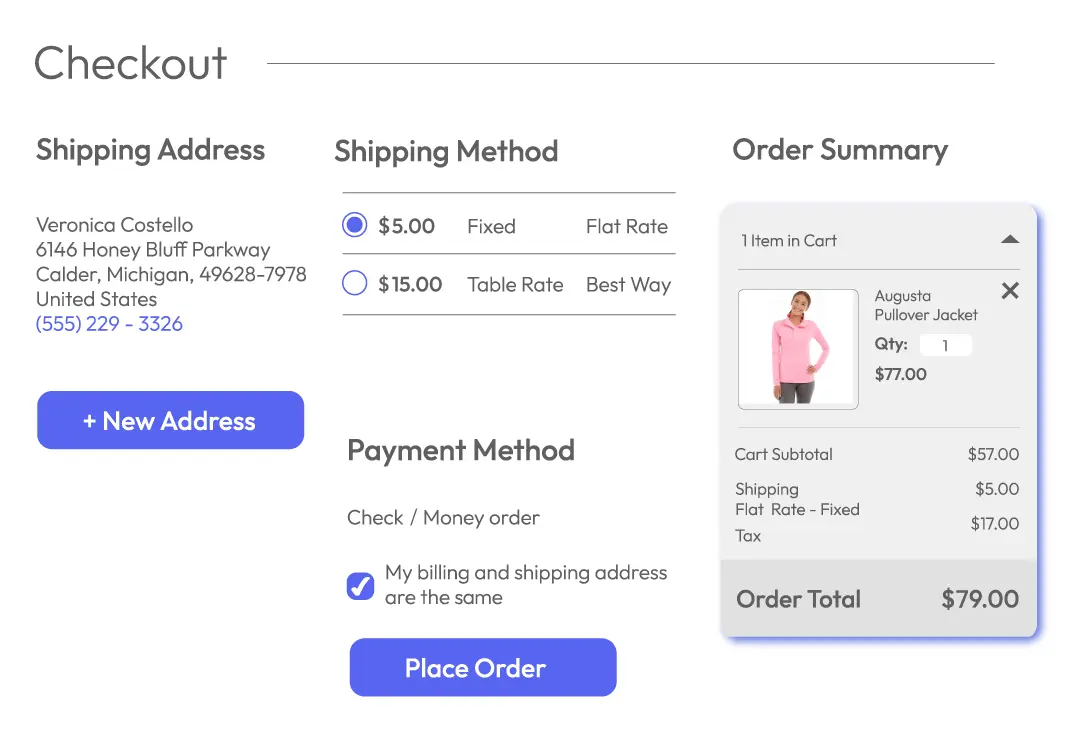 One Step Checkout, or the One Page Checkout extension, combines all checkout steps to display on one page only. Hence, store owners can eliminate the reloading and redirect to another page when checkout, which may distract shoppers from purchasing.
Fast checkout
It is proved that One Step Checkout can reduce the checkout time by up to 80%. The less time the checkout process takes, the more profit you can earn. Let your shoppers pass the 10-minute-checkout-process and give them a chance to get their product within a blink of an eye.
Eye-catching appearance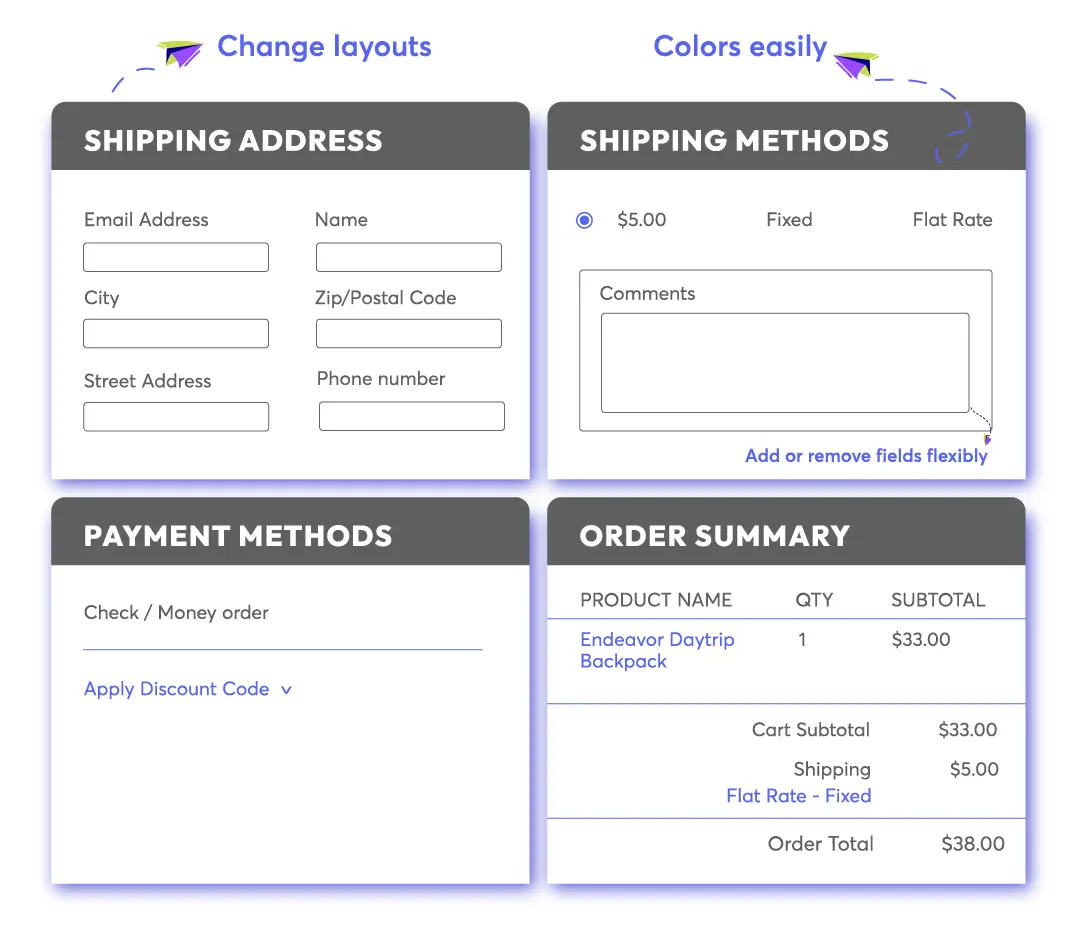 One Step Checkout rearranges and displays customer information, shipping address, payment method, and order review wisely. As a result, shoppers can track their purchasing more effectively.
Cart abandonment recovery
In Magento default, if buyers leave the checkout page without buying anything, nothing available can help bring them back. With Magento 2 One Step Checkout extension, you can detect customers who abandoned carts and send them a series of reminders and offers to get them back to your checkout page again.
Better customer experience & satisfaction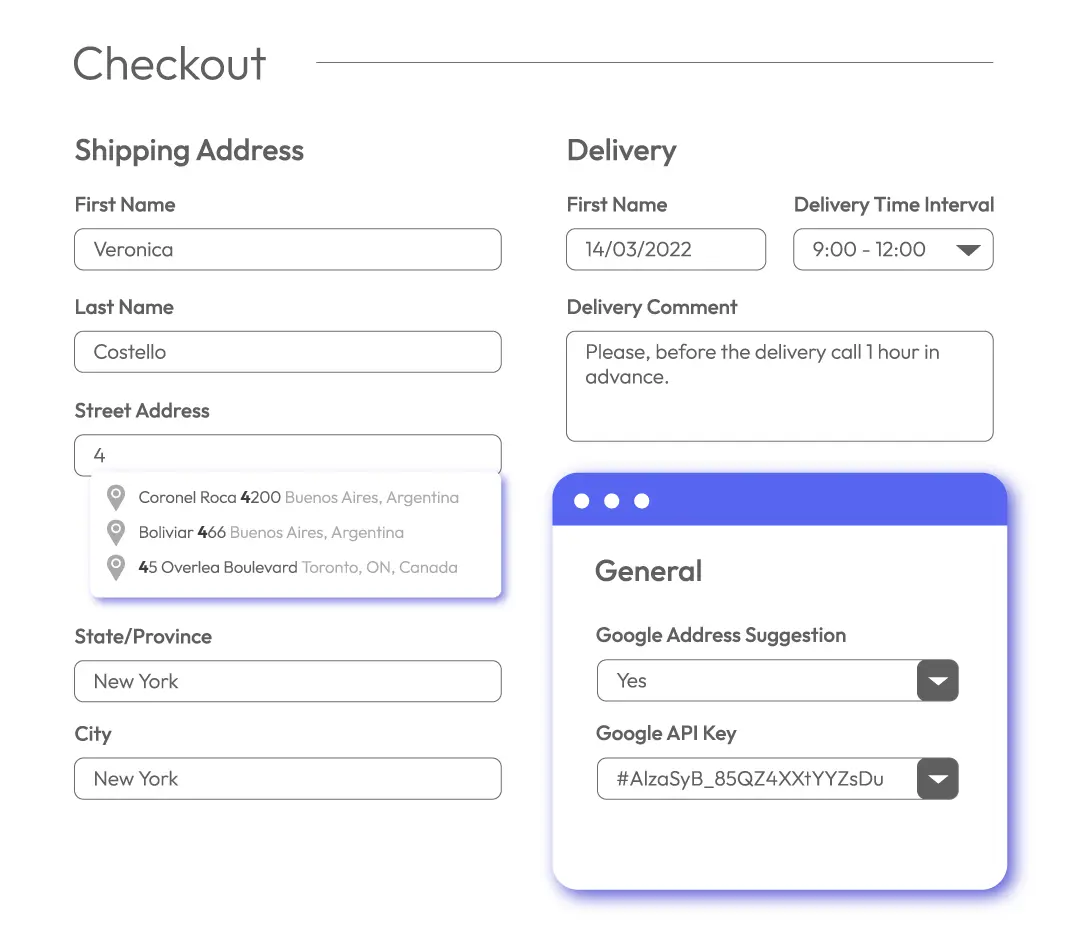 Magento 2 One Step Checkout takes advantage of the auto-suggestion feature powered by Google, allowing buyers to complete their billing and shipping address information with just a few clicks. You can also turn on the "Find me" function to automatically fill in the addresses on the checkout boxes.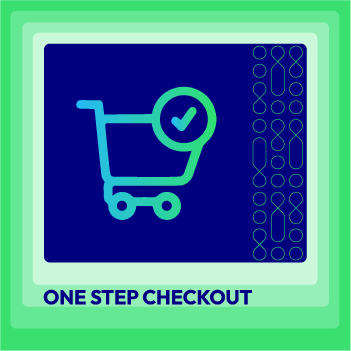 One Step Checkout for Magento 2
Cut down 80% of checkout time & increase 30% of conversion rates
Check it out!
Highlight features of Magento 2 One Step Checkout extension by Mageplaza
The Mageplaza Magento 2 One Step Checkout module is one-of-a-kind and is recommended for your E-commerce store. Hence, we will take a ride to see why this module gains so much preference.
Responsive design. One Step Checkout extension is built with a fully responsive design, allowing your shoppers to view the checkout page comfortably on any device and with any screen size.

Optimized checkout page. To overcome the defect of default checkout, One Step Checkout has a much more eye-catching interface to display all needed fields and information on one page only. Best of all, the One Step Checkout extension also includes impressive features, such as gift messages, gift wrap, delivery date, order comments, etc., to handle entire shoppers' requirements.

100% open source. Magento 2 One Step Checkout by Mageplaza is 100% open-source code, enabling store admins to interfere with changing the appearance of the checkout page to fit with the store brand strategy. Moreover, the extension also assists non-savvy CMS users in changing the checkout page layout and style right in the backend without touching any code.

Compatible out-of-the-box with 3rd-party extensions. Mageplaza Magento 2 One Step Checkout extension is compatible with 99% of modules for other providers. Besides, if there is any issue during the integration, you can get help by contacting their technical team. Hence, you can be comfortable when using the Mageplaza extension, as they will always get your back.
Conclusion
Mageplaza Magento 2 One Step Checkout is entirely essential for Magento 2 stores. With the ability to increase the conversion rate by 30%, reduce the checkout time by 80%, and decrease the number of abandoned carts by 66%, One Step Checkout becomes a must-have module to boost your business.
Magento Support
& Maintenance Services
Make sure your M2 store is not only in good shape but also thriving with a professional team yet at an affordable price.
Get Started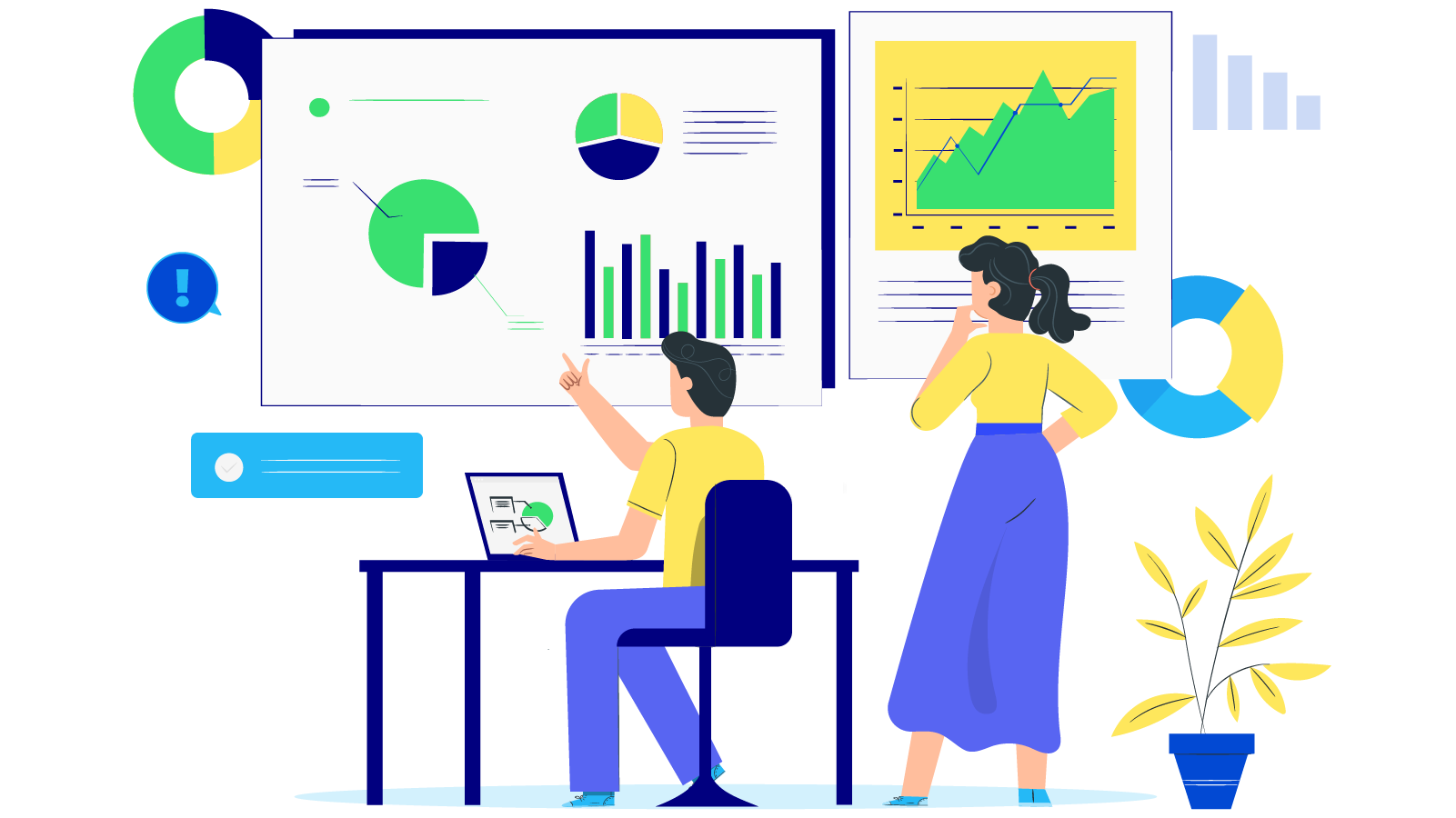 ---
---
New Posts


Subscribe
Stay in the know
Get special offers on the latest news from Mageplaza.
Earn $10 in reward now!