Table of contents
If you ever get frustrated because your default checkout page is not working the way you want or it is too slow, it's time to consider about having an optimized one-step checkout. This solution keeps buyers on one site only during the whole checkout process and this consequently cuts down a significant cart abandonment.
How to add comment to order in Magento 2
The comment feature in Magento 2 One Step Checkout plays the role as a note from shoppers for store owners. The Order Comment in Magento 2 is designed to display right under the order review. Hence, your customers can write down their extra requirement for the store. Moreover, order comment is also created to have the possibility to display in the orders, invoices, pdf files, emails in both frontend and backend.
Configure Comment Order
Enable comment order
To enable comment order on the checkout page, you can choose Mageplaza > One Step Checkout > Configuration after login the backend admin.
In the next step, click to expand the Display Configuration section, then turn the Show Order Comment field to Yes to activate the order comment or leave the field as No to disable it.
Finally, click on Save Config to finish.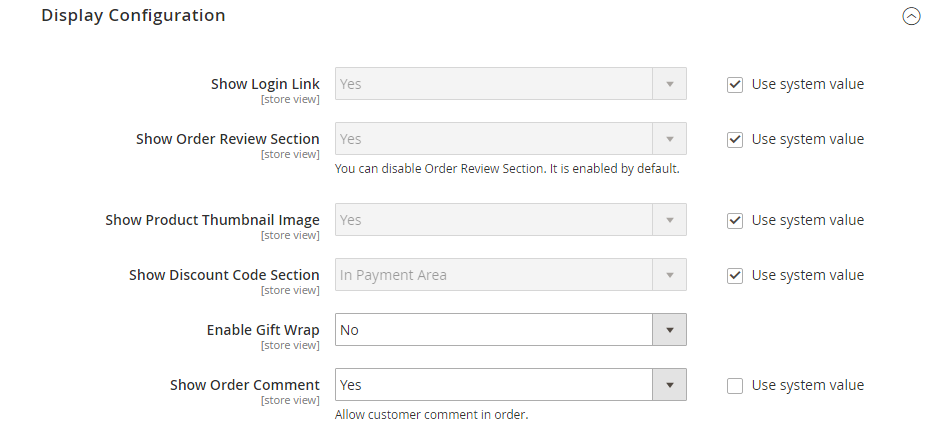 Screencast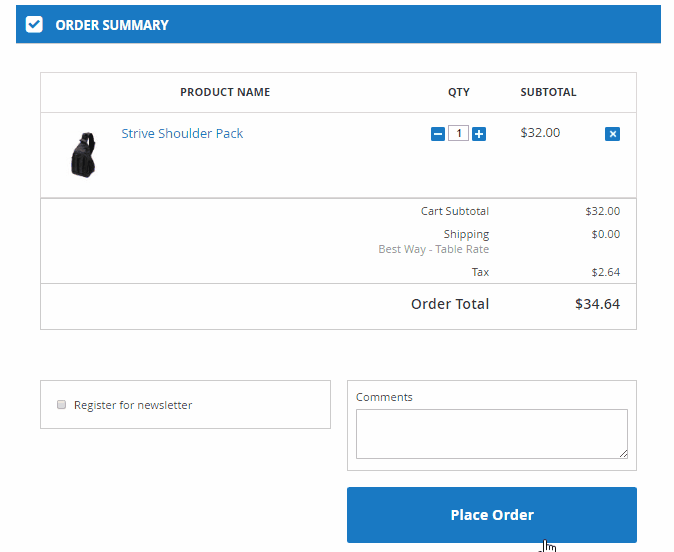 Besides Order Comment, another feature which is used regularly by shoppers is setting delivery time. Once again, this can be performed easily right on your checkout page thanks to Mageplaza One Step Checkout. Refer here to reveal many appealing features of it.