Tech-Summit!- What Type of Mobile Apps Will Investors Fund in 2021?
The Most Popular Extension Builder for

Magento 2
With a big catalog of 224+ extensions for your online store
"With 2021 round the corner, businesses are planning to invest in futureproof mobile apps. Let's see which are those apps."
In the continually upgrading digital world, knowing what investors are looking for in a mobile app is like the game of hitting the bull's eye. You need to be creative and come up with a futureproof innovative idea to attract investors.
For instance, 2017 was a year of Blockchain. Almost every investor wanted to grab a piece of this decentralized pie. While in 2018, it was all about mobile app startup funding of urbanized business models. The businesses which gained momentum were P2P traveling accommodation booking and eScooters.
The year 2019 surprised everyone as it was all about Fintech. Investors from all across the world funded projects in the Fintech sector. The investors also showed interest in projects that combined the domain with disruptive technologies like Blockchain and AI.
Among the emerging trends, a significant focus was seen on Blockchain Development Company in Dubai, as investors recognized the city's potential as a hub for innovation and financial technology. This led to increased interest and funding for projects in the Fintech sector, particularly those involving blockchain technology, in Dubai.
While 2020 showed us that plans can go down the drain anytime and one should always stay prepared. But it also focused our attention on the points where technology is lacking and needs attention.
And so here we arrive at our main question: "What type of mobile apps will investors fund in 2021?"
Table Content
Type Of Apps That Investors Will Fund In 2021
All these trends have been carefully selected based on their past presence in the market and their future market value. So, let us begin.
App Investment Trend 1- 5G
The coronavirus pandemic has made us realize the importance of high-speed internet. With strict lockdown and work from home culture, we 'the homo sapiens' concluded that we need a high-speed internet quick as a flash. And so 5G cannot wait any longer.
5G has to be rolled out as soon as possible in order to avoid any disconnectivity among people due to any other future mishap. So, accordingly, the mobile apps also have to upgrade themselves.
The future of mobile apps lies in 5G, and investors will invest in technology as disruptive and essential as 5G. 5G mobile apps need to be compatible with high speed and quick page load times.
App Investment Trend 2- Real Estate Apps Powered By AR, VR, or Blockchain
The real estate sector has always been a center of attraction for folks. Whenever there is any economic drift, it affects the real estate sector the most. Therefore, tech investors are also likely to invest in apps that deal with real estate (discover more about real estate technology trends).
Real estate is an industry that attracts almost everyone and is ripe for technical advancements. Trying your technical aids in real estate will be a good idea to bait investors in 2021.
The critical point here is to pay attention to real estate apps that make real estate accessible to the world and bring transparency in the domain. This also draws attention towards the already existing real estate apps as it is time for them to get in touch with real estate app development companies and upgrade their mobile app's features.
Another thing that both startups or existing real estate mobile apps can do is incorporate technologies like Blockchain development for better and smarter advertisement, AR & VR, for a better look and feel of property without visiting the actual site.
App Investment Trend 3- Digital Wallets
In the world of mobile apps, digital wallets have made their special place. And the coronavirus pandemic has given this fire an ignition!
With the term "contactless" becoming the new normal, it won't be a surprise to see it as one of the types of mobile apps investors will fund in 2021.
Digital wallets are one of the safest options to carry money. Earlier, big cities were generally only seen using digital payments because it was a "hipster" thing. But now, the COVID-19 pandemic has made it a necessity even for small towns and villages.
Therefore, if you come up with a digital wallet with better features than the existing ones, you are all set to attract investors, just like that! All you need is to get in touch with a top software development company in India and get your digital wallet app made.
App Investment Trend 4- Fintech+AI Marriage Made In Heaven
Just like real estate, Fintech is a global market that holds the potential to disrupt the masses. It is a mobile application that uses a combination of different disruptive technologies like Blockchain's Decentralization Ledger and Artificial Intelligence.
The global opportunity in B2B Fintech is enormous. For quite a while now, there has been a lot of focus on consumer fintech products, while a chance awaits businesses in B2B payments banking and insurance. Biggies like Pleo and Tink are growing extremely fast, and others are following. fintech software development services services are becoming increasingly important in the mobile app industry, as investors are looking for innovative solutions to address the evolving needs of the financial sector.
The app investment trends 2021 will not just see an advancement in the use of P2P payment app development but also the apps that help millennials become more financially sound and secure, such as stock market apps or AI-powered budgeting apps.
App Investment Trend 5- ERP Powered By Big Data
Whenever it comes to apps based on Big Data and merged with infrastructure apps that help startups and enterprises grow, it becomes irresistible for investors. For instance, Slack, Intercom, and Skype for business.
The coronavirus pandemic has also grabbed our focus on these systems' loopholes, and therefore, this year, and these systems will try to upgrade their abilities and provide better solutions to businesses.
So it's your chance to gain investors, hire mobile app developers and create global solutions that will help businesses establish themselves.
App Investment Trend 6- Cloud Empowering Businesses
By now, we are well aware of the importance of Cloud-based systems in the tech world.
"The cloud services market revenue grew by 17% in 2020, with a total of $266.4 Billion, compared to $227.8 Billion in 2019."
You must be wondering why the cloud-based mobile apps are loved by every business so much.
The reason is the flexibility and scalability of cloud technology that enables users to access and store data more securely and quickly, saving time and memory storage cost. Businesses implement cloud in mobile apps to save on development costs as well as for better user experience.
Another thing that the cloud has come up with is the distributed cloud in which data is stored at a local server, hence increasing data fetching speed.
App Investment Trend 7- mHealth Industry Has Made Its Way
Before the coronavirus pandemic, people believed in the traditional method of visiting the doctor in person. But after the global epidemic followed by social distancing and crisis in medical staff, the mHealth apps have gained momentum, drawing the attention of investors.
The incorporation of disruptive technologies like Artificial Intelligence or Blockchain in the mHealth apps will turn the Health-tech sector upside down. Gone will be the days when we had to visit doctors for small ailments or regular health checkups.
Therefore, the mHealth app investment trends 2021 are bound to see investors inclined towards app solutions that make cost-efficient healthcare apps that can be made available in real-time to the masses.
App Investment Trend 8- Predictive Analysis Using Artificial Intelligence
Predictive Analysis is mobile apps that predict future events after analyzing large amounts of data. The prediction is based on strategies from machine learning, statistics, artificial intelligence, and data mining.
Biggies like Apple and Facebook have already integrated Artificial Intelligence-based predictive analytics to improve user journeys across the User experience and User Interface.
Therefore, every business strives to excel in their fields, expecting predictive analytics apps in high demand. The amount of data, computing strength and storage has also risen in the past years.
App Investment Trend 9- Chatbots To Stay
In 2020, the need for human-less 24/7 support systems has gained attention from businesses. Therefore the investors will invest in Artificial Intelligence and machine learning-based mobile apps to take the mobile app development to a new level.
Integrating Chatbots and AI in mobile apps improves user engagement and saves a lot of money for businesses by automating routine tasks. In addition to this, Chatbots are changing the way businesses interact with their customers over the internet.
That's All, Folks!
After the coronavirus pandemic and its aftershocks are over, the global mobile app investment landscape will be altered by the impact of changing trade regimen disruptions in the entire digital world. In order to remain competitive in the market, businesses must work in close alliance with the changing policies so that they can adapt and then respond to the changing globalization.
From 5G to Chatbots, there is a wide variety for you to choose from. Ultimately, investors look for mobile app solutions that can make technology mainstream, taking it to domains and nations that have been operating sans them. You need to get in touch with the right mobile app development company in India and give your ideas a shape with a goal in mind that it stays in the long run.
Till then, that's all, folks!

Marketing Manager of Mageplaza. Summer is attracted by new things. She loves writing, travelling and photography. Perceives herself as a part-time gymmer and a full-time dream chaser.
Website Support
& Maintenance Services
Make sure your store is not only in good shape but also thriving with a professional team yet at an affordable price.
Get Started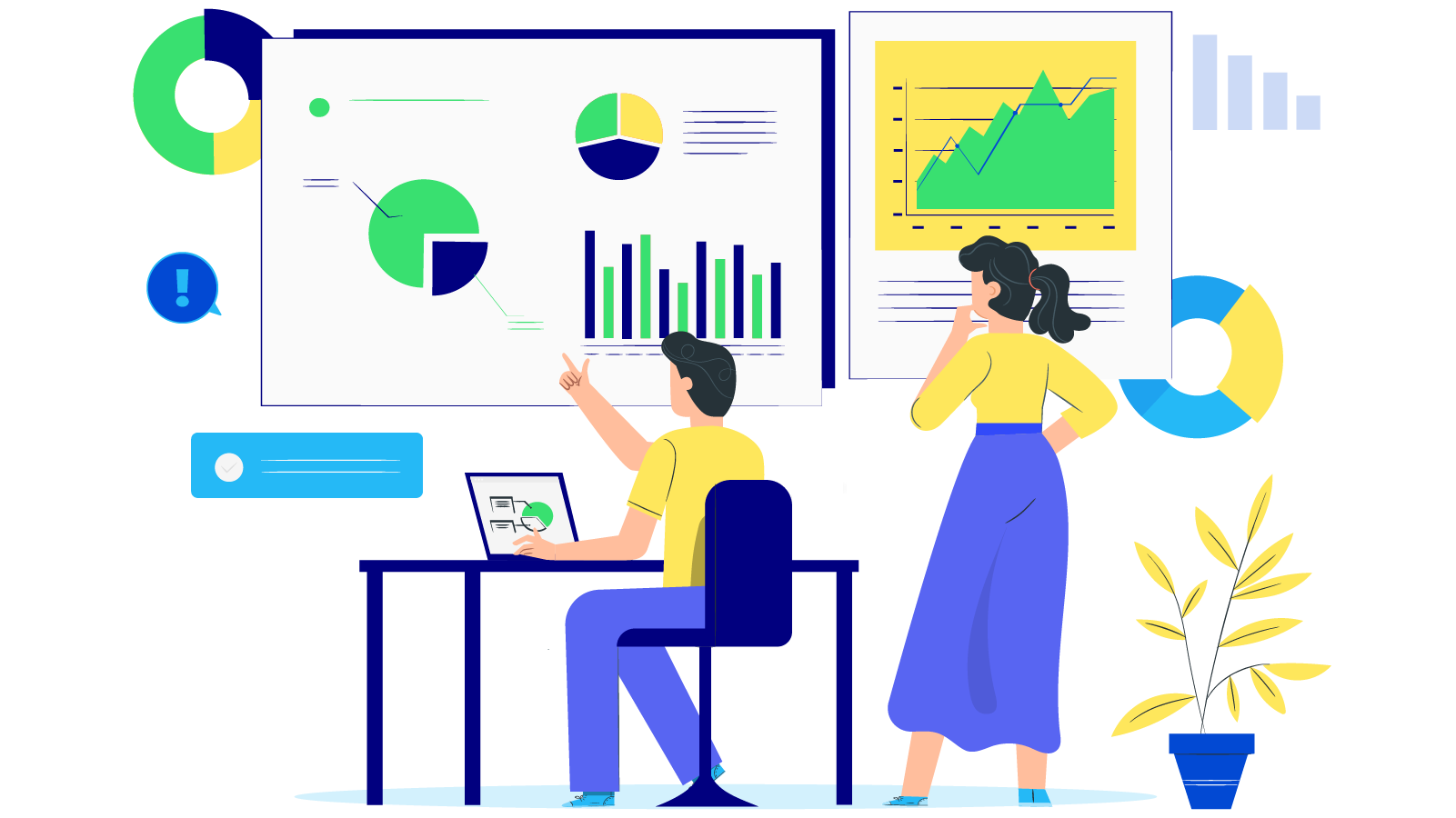 New Posts



Subscribe
Stay in the know
Get special offers on the latest news from Mageplaza.
Earn $10 in reward now!