Top 15+ Email Signature Makers Online FREE
The Most Popular Extension Builder for

Magento 2
With a big catalog of 234+ extensions for your online store
If you're looking for a comprehensive list of the best email signature makers, you've come to the right place!
Having an excellent email signature gives you the ability to put your brand into every email and appear more professional. Plus, an email signature is more than just your name, website link, and a pithy motivational quote. It can be a call to action. It can contain alternative methods of contact for those who have issues they want to discuss outside of email. It can be tailored to promote pieces of content.
Lots of benefits within an email signature, right?
That's why in this blog post, we've compiled the top 15+ email signature makers FREE for you to start. Let's dive in!
Table of contents
Firstly, what is an email signature?
The definition of an email signature is pretty straightforward: It is what you place at the end of your emails. In technical terms, it's a personalized block of text at the bottom of an email message, which provides a recipient instant information about you and your brands.
Let's take a closer look at the following example:

An email signature often includes disclosure like name, company name, website URL, image or logo, contact information like phone number, Facebook, Twitter or LinkedIn link, and more. An email signature is considered a great conversion source because you can showcase some business information while sending an email. It's also called an email footer in some cases.
Despite the growth of social media, email signatures are still a powerful way to establish a corporate identity and market your business to various stakeholders. Because the online business doesn't have the facility of cards to offer contact, your email signature can serve this purpose.
Benefits of having an email signature
It's simple to think that email signatures are no more than some fancy design with your name and image embedded in them. However, as we stated above, it's much more than that.
An email signature is a useful marketing tactic that can be fruitful for your brand. Here's why:
Improve brand awareness
Having an email signature is an excellent way to let your recipients know who you are as a brand and what you do. It can create a way for you to stamp maker your branding without even trying hard.
Given that you provide all the company information, such as name, logo, and contact in the signature, it becomes easy for the recipients to recognize your brand.
Boost personal touch
Adding profile pictures to your email signature is a fantastic way to create a more personal connection with your recipients.
In this era of AI (Artificial Intelligence), having an image of yourself inside the email signature gives your recipients a signal that you're a real person behind the desk and not a robot.
Create more linking opportunities
Your email signature can give readers a quick link resource to important things. If someone wants to contact your company quickly, they can take advantage of the links provided in the signature section.
For instance, recipients can easily access the company's official homepage, social media networks, and relevant channels just within one click.
What is an email signature maker?
As you could imagine, an email signature maker is a tool that enables you to create and customize email signatures. You just need to input your personal information like name, company info, contact info, logo, or images. Then, you can upload it to your email service providers and save it as your default signature.
Nowadays, there are several online email signature makers available in the market. Most are free, while some are providing paid options for more features. Some will give you a ready design after collecting some required collection. Some let you customize their templates, where you can include graphics, clickable links, photos, and many more.
Top 15+ email signature makers online FREE
Below is a list of the best free email signature makers that you should try now:
1. Gimmio
Gimmio (formerly ZippySig) is one of the best email signature makers on the market. It was designed on the idea that users should be able to create completely custom email signatures, and not be limited to just using pre-made templates.
With more than 40 templates, 45 fonts, 2046 social icons, and the ability to add multiple images, Gimmio allows you to create a pretty unique signature for free. One of its outstanding features is that it lets companies import employee information in one step and create branded signatures from an Active Directory, CSV, or Excel sheet.
In case you want more advanced features, you can either purchase an email signature, or sign up for a subscription. Gimmio also offers a seven-day free trial.
As per its website, more than 63,000 professionals use Gimmio, including many web design agencies that provide email signature services to their own clients (white-labeled). The company has been rated #1 Email Signature Generator by many brands like Template.net, Freelancer.com, Wondershare.com, and many more.
2. FreelancingGig
FreelancingGig lets you generate standard signatures for your brand. The signature templates from this platform are more traditional than others. Therefore, if your company tends to be traditional in all the marketing activities, this is perhaps a good alternative for you.
In the given form, you're required to provide your company or personal details, including your company name, address, position, mobile number, link to your website, and corporate profiles in social networks (i.e., Facebook, LinkedIn, Twitter).
FreelancingGig also allows you to add an inspirational quote to your email signature. As a result, this free tool will get your email signature ready in a few minutes.
3. Designhill
Designhill offers a collection of design services and packages that come with a hefty price tag, but it also provides professional-looking, aesthetic email signatures for free. It has been appreciated by many prominent publications and brands, such as Forbes, Entrepreneur, HuffPost, and so on.
It's so easy to create email signatures with Designhill. They give you the ability to add social media links, offer multiple templates that look great on the web and mobile devices, and are compatible with all major email clients, such as Outlook, Gmail, and Apple Mail.
To create an email signature on Designhill, you need to fill up a form that includes your name, company details, social media links, selected styles, and CTAs. Once you're done, save the signature and embed it into your email account. Many of its templates come with free and paid versions to choose from as per budget for small or more significant businesses.
However, you cannot save your email signature on their server for editing later. This makes it unforgettable for larger companies that need more than one signature.
4. HoneyBook
HoneyBook is a full-fledged client management suite, but it has a 100% free email signature maker that you can take advantage of. The platform allows you to either create one from scratch or choose a template from its collection.
The platform offers 8 free email signature templates and minimal customization of your email signature. The only parts you can customize are the contact info and social icons. You can't change fonts, sizes, colors, etc.
HoneyBook offers this email signature service as a freebie. You are not able to store your email signature on the platform, so we only recommend it if you need a fundamental email signature and don't need to edit it in the future.
Although HoneyBook doesn't offer many customization options at all, it's still a great tool to try out.
5. HTMLSig
HTMLSig is considered one of the originals in the email signature space. With more than 7 years of experience, HTMLSig makes it easy and straightforward for you to create your email signature.
The biggest drawback is the extremely limited free option when creating your signature. You can only fill in your contact details and social icons. You don't have any access to change the style or the template until you sign up. But interestingly, the company offers a mobile app to help you generate a signature for your mobile device.
6. HubSpot
HubSpot has many awesome tools under one belt, and one of them is its email signature generator. Not often do we trust a tool blindly; however, when it comes to HubSpot, we know it's helpful.
With a simple and minimalistic design, HubSpot offers six templates for you to get started. You just need to fill out its information form, including all your details, such as name, address, contact info, email address, email, and more. You're allowed to add links to your social networks like Facebook, LinkedIn, Instagram.
Then, you can customize the style by choosing your theme, fonts, and colors. The templates also allow you to add a text or image CTA. Please note that there is no validation for information, no spell check, and it won't verify if you put in your email or phone number correctly; hence, you have to double-check everything yourself.
Like many other free options, HubSpot doesn't let you save your signature to edit it later, making it ideal for one-person businesses rather than teams.
7. MailSignatures
Established by CodeTwo, MailSignatures may be one of the oldest and original email signature generators you can find on the web. The platform has an easy-to-follow interface together with many free templates available, so you'll be satisfied to walk away with a pretty-looking email signature.
Start by choosing your email platform from the selection of clickable options, then a template. Then, add your personal info, company info, and your logo. Don't forget to stylize your font and link your social media accounts. Once you're done, hit "Apply your signature" to connect it to your email platform. Available choices include Gmail, Outlook, Outlook 365, Exchange Online, Exchange Server, and Thunderbird software.
This free and simple tool is perhaps the best way for you to create a professional email signature without any HTML or design complexities.
8. MySigMail
MySigMail offers a basic and clean dashboard where you can create an email signature and add your team members to it. That means your team's email signatures will all be consistent, which is great for brand image.
You can choose from 5 beautiful templates and personalize them according to your info or your team's members. You can add social media icons or a link directly for your clients to download your business app.
This platform's drawback is that some of the styling options are not available for free, and you need to pay to use them. This, unfortunately, limits your creativity when creating your own email signature.
9. MySignature
MySignature is probably one of the newest email signature makers on this list. However, this useful tool can walk you through every single step of building a signature. Its templates are easy-to-use, so you can even use it on the go.
Just choose the most suitable design for your brand's image, customize it according to your specific needs, and easily install a ready-to-use sign-off. Its templates are also mobile-friendly and compatible with the most popular email clients, including Gmail, Apple Mail, Outlook, and Thunderbird. This makes sure that your email footer will be displayed the same way across different devices.
Thanks to its simplicity, this tool is popular among small business owners, entrepreneurs, and freelancers. However, if you want a tool with more sophisticated marketing and management features, you should look at enterprise-level solutions. Speaking of enterprise solutions…
10. Newoldstamp
Newoldstamp is a professional email signature management solution for enterprise and medium-sized companies. It allows you to generate, manage, and distribute email signatures across the whole organization easily.
Its management and marketing features include central management, template customization, department layouts, automated distribution, auto-update, banner campaigns, and built-in analytics. In order to make the management process even more effective, Newoldstamp offers seamless integration with G Suite, Exchange, and Office 365.
Based on customer reviews on G2 and Capterra, Newoldstamp is one of the most user-friendly email signature makers on the market. Not to mention, they provide stellar customer support for their users.
11. SignMyEmails
This email signature maker is all about speed and ease of use. SignMyEmails allows you to create your own email signature in less than 60 secs from start to finish. Just fill in your personal details and get your email signature with clickable links instantly.
With its free version, you can add disclaimers, banners, and plenty of other apps and reorder them as you like. You can even change the size of your company logo/ profile image and change the fonts/ colors. There are a lot of free features before signing up, which is great to see.
SignMyEmails also lets you manage all your email signatures from one single dashboard. All of its plans come with a 7-day money-back guarantee.
12. Signature Creator
If you are looking to create a custom handwritten signature, font signature, as well as email signature, then Signature Creator is a good choice for you. It allows you to do all of those things in a super easy tool.
All the signatures you create are generated on its server and get automatically deleted after 15 minutes. However, you can save the image directly by right-clicking on the signature. The best part of Signature Creator is how simple and straightforward it is.
13. Signature.email
Signature.email is another top choice free email signature maker. This flexible tool allows designers and agencies to create beautiful, custom signatures for their clients or employees.
Starting with a template, you're able to change colors, fonts, and spacing, rearrange the order of information, and so on. Plus, you can add social icons, images, banners, and a number of other essential elements into your email signature. There's no limit for adding fields with Signature.email.
Its basic version is free; nevertheless, if you want to create a template for your whole business and distribute the signature by merely sending a link, opt for the paid plan.
14. ThriveDesk
As a matter of fact, ThriveDesk is a helpdesk platform with some impeccable customer service features. However, with its email signature generator, you can do more for your business.
ThriveDesk email signature is handy, minimal, and completely free. With simple and minimalistic design options, you're able to see the real-time changes while customizing any existing templates and create your email signature within 30 secs.
Like other tools in this list, ThriveDesk requires you to fill out an information form, including your personal details like name, address, contact information, email address, image, designations, website address, custom input, and more. At the moment, the platform has just four templates, but trust me, these four are highly optimized to fulfill your requirements.
Its pro version is soon coming with some extensive features and design options, such as social media link addition, agency solutions, different styles, 50+ font options, and many more.
15. WiseStamp
Last but not least, WiseStamp is another excellent email signature generator with the ability to take on over 1000 users. With its centralized system, you can control and change employee signatures to bring uniformity among your team.
You can add social media icons and choose from more than 50 professional templates. Just choose a template, add your contact and other information, and then copy it to your email service. WiseStamp also allows you to attach your Instagram photos to personalize your email.
The platform also provides thorough analytics of traffic flow to your site and social media channels, which is really important if you want to use your signatures to gain a marketing edge. Because it can handle organizations with over 1000 users, more than 650,000 professionals are using WiseStamp now.
However, its downside is that signing up to create a free signature can be a bit time-consuming.
3 considerations when picking an email signature maker
You might think that everything's done when you've chosen a good free email signature maker. But wait, before you really using it, consider these 3 things:
Make sure your private data is not sold
When you use an email signature generator, the data you might provide include:
Your full name
Company name
Email address
Phone number
Social media links
… and possibly more.
Would you provide all that information to a random person/ organization on the Internet whom you don't know? Of course not!
Your personal information is incredibly valuable, and you don't want anyone who isn't authorized to access it. That is why it's essential to know how your data is being protected, and whether it's being sold.
The best way to check how your private data is being treated is to read the tool's Privacy Policy. Take a closer look at what they do with your information when you use their services. Unless they declare what they do with your data, treat that as a warning sign.
Your private data should be safely stored, without any chance of theft
While reading its Privacy Policy, you should also check how your personal and financial data is stored. Is it all stored on systems with no intrusion detection or anti-virus software?
Plus, check to ensure the platform uses an SSL certificate. That guarantees your data isn't being tampered in transition.
If you want to opt for a paid plan, make sure the email signature tool is integrated with a popular payment gateway, such as PayPal or Stripe. When you use a tool that is integrated with a popular payment gateway, you know that all your details are stored safely on their servers.
Your chosen email signature generator should integrate with other tools
Chances are you're using other tools for email communication, so your email signature maker should be compatible. For instance, if you are using a CRM system, ensure that your chosen tool is compatible, so you can attach email signatures to it.
Also, in case you send email newsletters, double-check if your email signature is compatible with your provider.
Over to you
In this competitive world, you should take advantage of every opportunity to effectively imprint your brand on your prospects. As a matter of fact, adding email signatures is still underrated, and not all brands utilize it. So, creating an email signature is an excellent choice to make yourself stand out in the crowd.
We hope this list of top 15+ free email signature makers has helped you a lot. We highly recommend seeing this as an integral marketing tactic and taking advantage of it by including an email signature in your emails today. We believe the above tools can do the trick for you!
Magento Support
& Maintenance Services
Make sure your M2 store is not only in good shape but also thriving with a professional team yet at an affordable price.
Get Started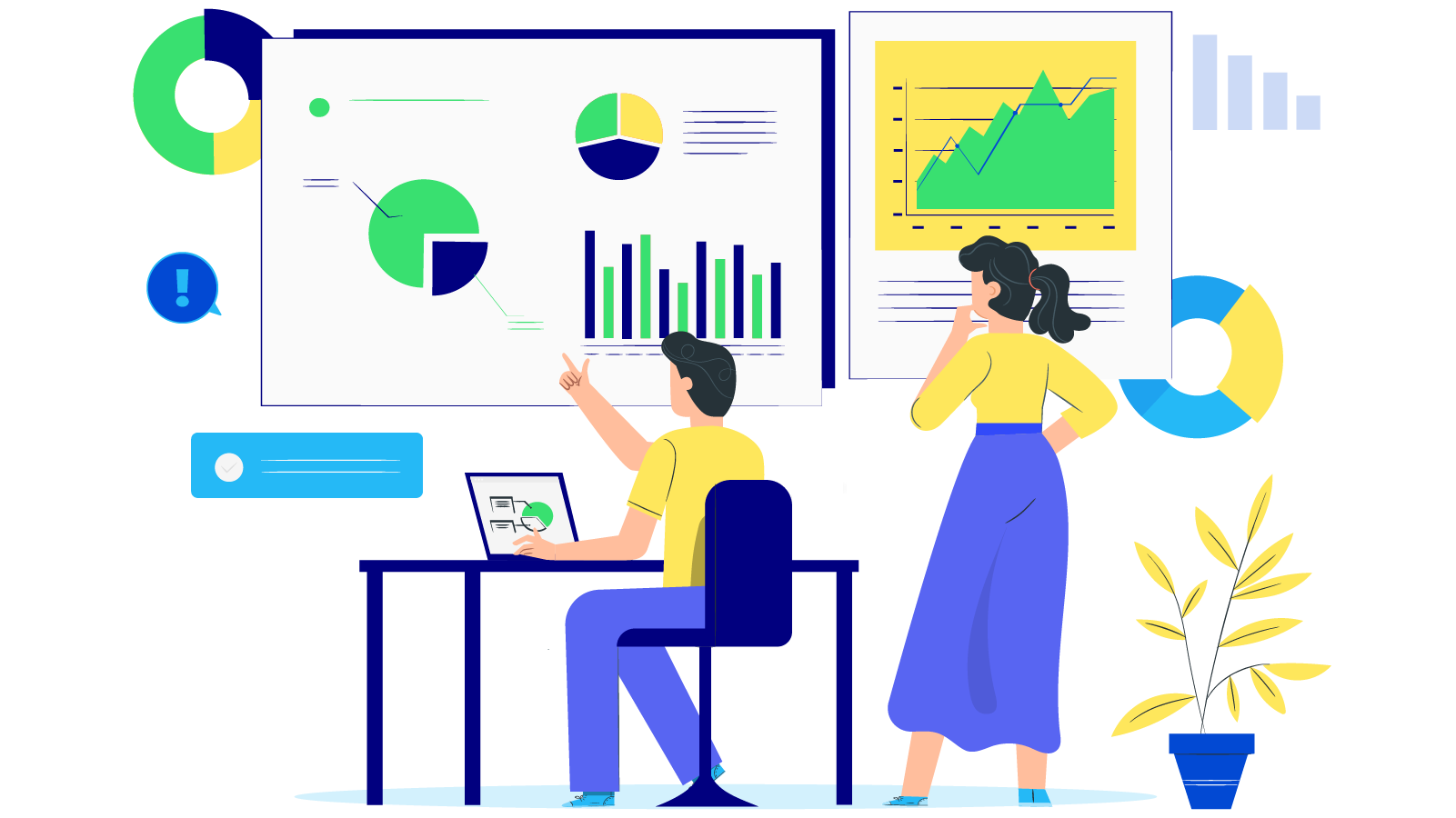 New Posts


Subscribe
Stay in the know
Get special offers on the latest news from Mageplaza.
Earn $10 in reward now!