What is lead generation? Optimize online lead generation
The Most Popular Extension Builder for

Magento 2
With a big catalog of 224+ extensions for your online store
Lead generation is not only a vital step in the marketing process but also an essential element to business growth. Even large international firms and small startups depend on leads. Every company knows that they have to generate more leads, but not all of them know how to do it.
Generating leads in such a competitive market is challenging. Today, we would like to go through the most critical aspects of lead generation and provide you with practical tactics to generate leads online effectively.
Table of contents
First of all, we would like to give you a widely-accepted definition of lead and lead generation.
What is a lead?
In short, a lead refers to an individual or organization that has an interest in the company's products or services. They express their interest by exchanging their contact information such as their email, phone number, social accounts in return for an offer, trial, subscription.
The definition of lead may vary in different industries or businesses. However, a lead typically is someone keen on the company's offers but may not be ready to purchase yet.
In an organization, the marketing department is often responsible for generating leads. And then, the sales department is responsible for converting these leads into customers.
A lead typically flows through multiple phases of the marketing - sales funnel. Therefore, there are different types of leads that can be classified into three primary categories as below.
Information qualified leads (IQLs)
These leads are at the top of the funnel, and often referred to as "cold leads." They are at the beginning of their purchasing journey when they start to address their problems and search for solutions. As they usually have no idea about the company and its products or services, they are willing to provide their personal information in return for some useful information.
At this stage, the company should give the leads relevant information to their queries in the form of free samples, catalogs, webinars, and direct them on how to obtain this information to learn more about the company's products.
In fact, many IQLs take the initial information, but they are not ready to move on to the next stage. Sometimes, they even leave their information without taking offers. The business can keep them in touch with various follow-up emails. &&For instance, a person leaves his email to download a free plugin for his eCommerce site; he will receive an email with the same download link, installation, and user guides. A couple of days later, he gets another email asking for his feedback when using the plugin. Another day, he receives an email about other modules that can enhance his site performance. The man is encouraged to learn more about the solutions the company can offer to solve his problems.
Marketing qualified leads (MQLs)
These leads are at the middle of the funnel, and often considered as "warm lead." At this stage, they are aware of the company and show continuing interest in the company's offers.
They may indicate their interest in numerous ways. For example:
Subscribing company's newsletter
Downloading an ebook
Attending a webinar or other online events
Filling out a landing page for an offer
Liking and sharing social posts
When marketing triggers one or some of these activities, an IQL becomes an MQL.
MQLs are the contacts who respond to marketing efforts, but they are not ready to receive a sales call. Many people may be interested in your products, but not all of them are a good fit to buy it. This means that we can mark MQLs as unqualified leads.
The business attempts to guide MQLs to the decision stage of the journey by offering demos, free trials, free consultations.
Sales qualified leads (SQLs)
These leads are at the bottom of the funnel, and often called "hot lead." They share their readiness to make a purchase. For example, someone who fills out a form to ask about your products or services is an SQL.
After being generated by the marketing team, MQLs will be followed up by the sales department. They are qualified by certain criteria. Once they are determined to fit the qualifying criteria, these leads are considered SQLs.
The set of criteria that businesses use to qualify a lead is different based on the companies' target audience. These days, BANT (budget, authority, needs, and timing) is a widely-used framework for qualifying a lead. These four primary factors help to evaluate the probability of a lead becoming a paying customer. People who are not willing to purchase at present but have the potential to purchase in the future are still SQLs.
What is lead generation?
Lead generation is a marketing process with the aims of creating and capturing consumer interest in the company's products or services. This interest motivates strangers or visitors to leave their contact or interact with brands in some ways. These contacts and interactions, which are considered as leads, are the initial input of the sales pipeline.
Lead generation plays an essential role in many B2B companies. Since their products are usually high-valued, web visitors are less likely to purchase their products or services immediately via the website. Research conducted by Marketingsherpa indicated that 90% of B2B contracts take more than one month to close, and 10% of them even take more than one year. Therefore, businesses have to collect leads, then educate and nurture these leads through email marketing before transferring qualified leads to the sales department.
Lead ManagementLead generation is also essential for every eCommerce business. Generating prospects' contacts allows online stores to market them later, then create potential sales in the future.
Furthermore, qualifying leads enables the company to determine which ones are more potential. Then the firm should spend more time and effort on converting those.
Analyzing lead generation data helps the business to establish strategies to generate high-quality and scalable leads. As a result, the company may ensure its sustainable growth.
Lead generation process
In fact, leads can be generated in various ways. In this post, we would like to focus on a typical process that businesses use to generate leads organically.
Step 1: Determine the target audience
It is no use in generating leads who have no probability of purchasing the company's products or services. To make sure business is approaching the right people, they have to spend time and effort on defining, then creating a description of their target customers.
The firm does tons of research on its audience to understand their pain points, their most significant challenges.
Step 2: Create content
Marketers use insight about target clients to create appropriate content that will attract them the most. Specifically, the content has to provide solutions to customers' problems.
The content may come in different forms, such as blog posts, social media posts, ebooks, etc. To give excellent offers, business needs to know which stage customers are in their buying journey.
Step 3: Distribute content
Content created is distributed through multiple channels to reach the target audience. For instance, the company uses SEO tactics to make the content visible on search engines, sends emails to a list of contacts, or posts it on social media accounts.
Step 4: Capture contacts
When the audience finds your content beneficial, they probably click on the call-to-action (CTA) button. The CTA then redirects them to a landing page, where they can leave their information in return for an offer.
It is critical to building the landing page with elements that boost visitors' actions toward the merchant's goal.
A well-designed landing page should include the following elements.
A benefit-oriented headline
Engaging media
Skimmable copy
Social proof
A strong call-to-action button
Read more: How to Create a Winning Lead Generation System for eCommerce
After consumers claim your offer, they should be moved to a thank you page. This page helps the business push the prospects' emotions and continue the conversation with new leads.
Firstly, it shows the leads where they can find the resource that they have filled out the form for. Can they download it right then and there, or should they check their mailboxes?
Secondly, the thank you page can drive visitors to another resource they might find useful, particularly something related to what they have claimed.
Step 5: Analyze data
After collecting information, you should qualify this information quantitatively. You can rate the leads based on their interest and readiness to purchase. You can use demographic, economic, and sociological factors to determine who will fit your brand offers and put more effort into them.
To optimize this step, you should integrate CRM software like Salesforce or Zoho. These advanced applications support sorting the leads into categories, then enable the marketing and sales team to follow up more effectively.
Step 6: Nurture leads
Many marketers agree that email marketing is the most effective tool to nurture leads. We highly recommend that every business should set up a multiple automated series of messages to engage customers step by step.
In addition, you can use remarketing tools such as Google Dynamic Remarketing to draw back the attention of leads and force them to reconsider your offer.
Step 7: Convert leads
At this step, the business provides leads with more detailed content in the forms of demos, trials, sales calls, on-site visits, etc. to convert prospects into customers.
Optimize online lead generation
In the digital age, consumers can easily access the available information, so their buying journey has had dramatic changes.
In the past, sales representatives used to reach out to uneducated prospects to present them with the company's products or services.
Today, customers can use various channels to search for information. They can even become masters at a product without communicating with sales representatives. The companies had better implement "being found" strategy rather than "finding" strategy. Therefore, to generate new leads, firms have to develop a strong internet presence.
In this article, we will list down the most effective channels that every business should utilize to generate leads online.
Company website
When you build a lead generation campaign, you should pay much attention to designing your website as it is one of the most channels to generate leads. Your site should be optimized for both search engines and conversions.
63% of consumers report that they often visit company websites when they get aware of some products, services, or brands. Your company website is not only somewhere to provide information but also an ideal place to capture leads.
It will help if you create a valuable lead magnet so that you can convince your site visitors to leave their information. The lead magnet can be a special offer, useful software, an ebook, etc. The attraction should be able to solve a specific problem for the receivers.
The lead generation forms can come in various shapes and sizes. It is critical to ensure these forms are optimized and functional. Here is some advice from marketing experts to optimize your website lead generation forms:
Forms should be designed in one column
The headline should be appealing to encourage the audience to take action
Forms should not ask for too much personal information
Forms should be embedded above the fold
The color of the call-to-action button should be carefully chosen
Forms should be responsive to any device
Business blog
A business blog is one of the most efficient channels to generate leads online. Blog posts with useful and relevant information both drive traffic to your site and convert visitors to high-quality leads. A study by HubSpot indicates that a company can double their lead volume if they publish at least six posts per month.
Blogging regularly and consistently enhances your site visibility in the search engines with relevant keywords, which are often used by your potential customers. Each new blog post gives search engines fresh content to index.
A fantastic benefit of blogging is that you can insert your CTA anywhere in your content. You can put it inline, at the bottom of the posts, in the hero or on the side panel. An appropriate CTA in a compelling post can convince your prospects to click on and move to your landing pages for lead capturing goals.
A blog page that provides exciting and valuable information also delights existing customers, then motivates them to make more purchases or refer the brand to their friends and relatives.
Blogging is also a great way to build your brand credibility as a thought leader in the industry. It serves to generate leads and nurture leads as well.
Your business blog becomes most effective when it is aligned with your marketing goals. In other words, you have to create content that is lead magnets to your target audience. This is also the hardest task. The content created must be updated, beneficial, relevant and appealing to your intended readers.
It is critical to research your customers to understand their pain points and create content that addresses these pain points. You have to test and track the performance of your blog by analytical tools to determine which types of content you should focus on.
Email marketing
Email marketing is a little bit old-fashioned, but it is still one of the best ways to generate leads. Email marketing delivers your business messages directly to customers' inboxes. When people are already aware of your brand and subscribe to your email list, they are more likely to take action. Besides, email marketing is also cost-effective in comparison to other channels.
It is practical for businesses to create drip campaigns that send a series of relevant emails over a long period to potential customers. These emails are only sent to someone who has opted in (who agrees to receive emails). The content of emails is tailored to fit customers' status in the sales funnel.
Sending multiple emails to prospects increases their exposure, familiarity with your brand. This repetitive engagement can lead them to take action, eventually buying your products or services.
Generating and growing your email list may be the toughest part. In the past, companies used to buy or rent email lists from third-party providers. These days, it is no longer useful. You can hardly control the quality of contacts, whether they are active, correct, or even legal. Therefore, you should invest in building your opt-in email lists.
It is vital to spend time brainstorming some lead magnets that are valuable for receivers to encourage them to sign up. Lead magnets can be a newsletter, an exclusive promotional offer, ebooks, whitepapers, etc. Opt-in forms can be displayed as a pop-up on the homepage, product detail pages, landing pages, or widgets on your eCommerce store.
To execute email marketing successfully, you should write emails that are personalized to your prospects. You should check and test carefully and continuously everything from the email content to your offers to maximize your return on investment.
Social media
Social media platforms like Facebook, Twitter, Instagram, Linkedin are excellent sources of lead generation. 76% of people are willing to conduct a conversation via social media; in contrast, only 10% of them would respond to a cold call.
You can generate leads effectively via social channels by:
Creating posts that direct users to a landing page with a lead magnet and lead capture form
Embedding lead capture forms in social posts or company official page
Motivating people to follow your social accounts
When it comes to lead generation on social channels, it is crucial to develop a strategic plan. You should set and stick to a schedule to post feeds. You should post regularly as your followers always seek for real-time information. If you don't appear frequently and consistently, you will quickly lose your audience to your competitors.
The content of social posts should not always be about your company. This probably discourages human interaction. Your posts had better be customer-centric and care about emotional factors as well.
Besides, you may consider strengthening your lead generation campaigns on social media platforms with paid ads. Spending an amount on paid options, you can reach more potential customers and engage with them more.
Each of the above online marketing channels has its effectiveness. To optimize lead generation, you should leverage a marketing strategy that incorporates some or all of them.
Read more: Top 15 Lead Generation Companies
Conclusion
Lead generation will always be an essential component of every business. In the digital age, the way we do business has dramatically changed. Lead generation these days is not as easy as pie, but it is not rocket science either.
We hope that you have got the fundamental concept of lead generation and some using tactics to implement and optimize your online lead generation.
Website Support
& Maintenance Services
Make sure your store is not only in good shape but also thriving with a professional team yet at an affordable price.
Get Started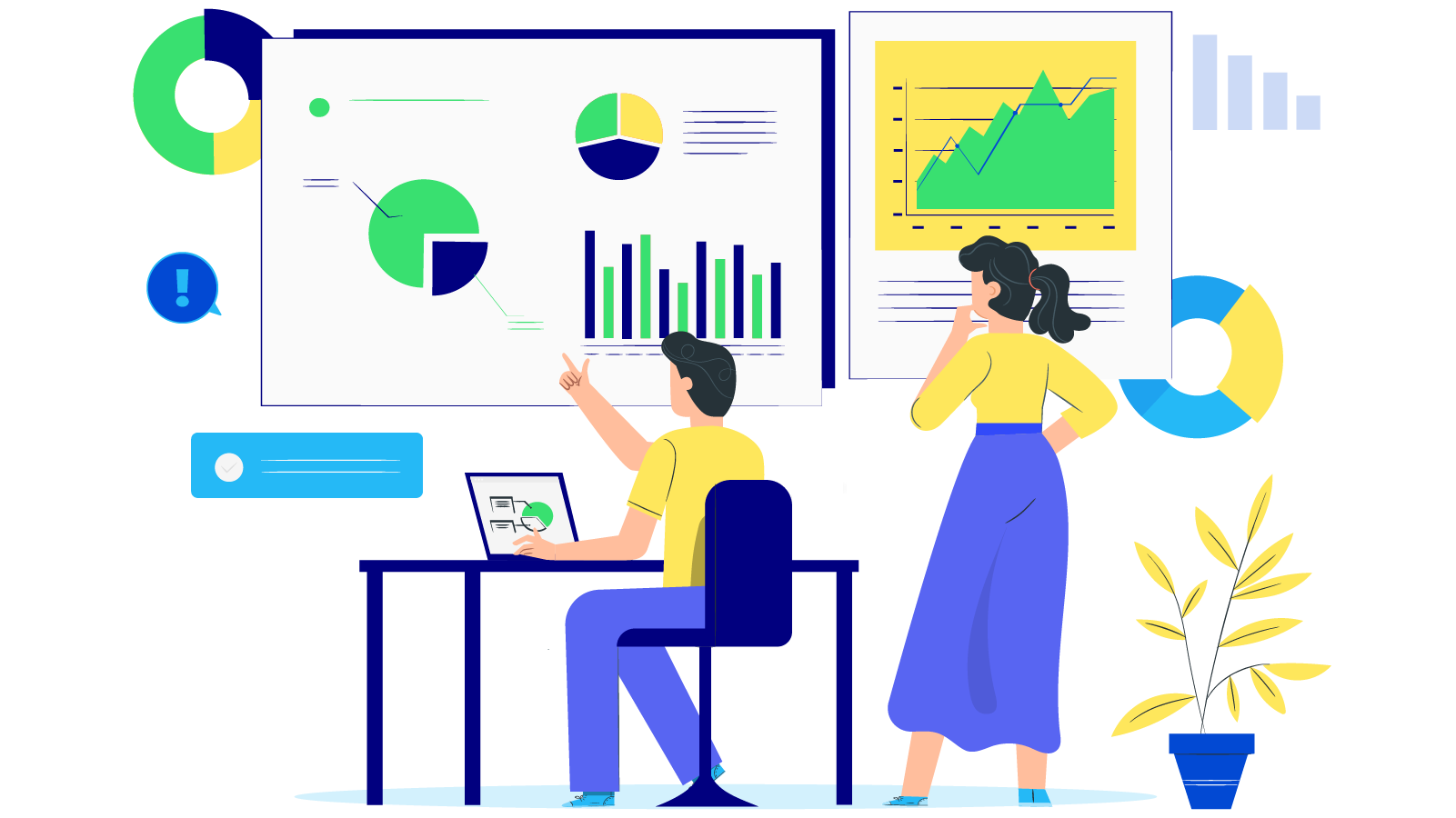 New Posts



People also searched for
what is lead generation marketing
what is b2b lead generation
what is a lead generation specialist
what is lead generation in marketing
what is a lead generation website
what is lead generation in digital marketing

what is lead generation in sales
what is a lead generation company
what is lead generation process
what is the meaning of lead generation
what is lead generation strategy
what is inbound lead generation
what is online lead generation

what is lead generation digital marketing
what is a good lead generation kpi
what is a lead generation offer
what is a good conversion rate for lead generation
what is organic lead generation
what is a a lead generation campaign
what is lead generation in b2b marketing

what is a lead generation funnel?
2.2.x, 2.3.x, 2.4.x
Subscribe
Stay in the know
Get special offers on the latest news from Mageplaza.
Earn $10 in reward now!