How to Successfully Sell on Craigslist?
The Most Popular Extension Builder for

Magento 2
With a big catalog of 224+ extensions for your online store
If you have many things that you don't need or still have unpacked boxes from your last move some years ago, one of the best ways to get rid of them and make money from it is using Craiglist. Using this largest buying and selling platform, you can make it easier to sell your worthless stuff to someone who desires them. Craigslist is for anyone selling anything. However, it is likely an art form when not everyone can be successful in it. To get the most out of your old stuff, there are many factors for you to care about.
In this article, we will inform you fully about this purchasing platform, from the definition, the price to the guide and the best tips to successfully sell on Craigslist.
Table of contents
What is Craigslist?
For those who are wondering what is Craigslist, it is originally an online classified advertising service offering localized buying and selling. Craigslist is different from other e-commerce platforms like eBay or FedEx due to the word "localized".
It is so popular that you must have visited the website some times. People approach Craigslist mostly to liquidate their old stuff after any moves. But there are still some sellers aiming to make their living by becoming a full-time Craigslist retailer.
If you want to get rid of anything, you can just sell it to someone on Craigslist that lives near you instead of trying to keep it for longer or take time to advertise and FedEx it across the country.
Craigslist is a perfect moving tool that helps you lighten your load and a lucrative chance when you can gain some extra change in your pocket. However, this localization is somehow incomplete. So, be careful and keep yourself safe on the platform.
Who should sell on Craigslist?
In fact, Craigslist is such a useful tool for those who are about to move. On the other hand, Craigslist is also used for serious business purposes when some people make efforts to turn Craigslist selling into their main job. Boston movers are experienced professionals who specialize in helping individuals and businesses relocate with ease, providing services ranging from packing and transportation to unloading and setup at the new destination. Which you can find on Craigslist.
Some have a habit of keeping things for too long with the thinking that they will suddenly need them or have the ability to fix them one day. There must be lots of stuff in your hour or your garage that you haven't used in years. This platform is perfect for them!
There are two benefits easy to be seen from moving. Firstly, it is a great opportunity allowing people to let go multiple unneeded items they have kept over the years. Secondly, getting rid of these items can be profitable when there is a lot of money to be made and saved on Craigslist.
How much does it cost selling on Craigslist?
To sell items on Craigslist, you have to upload posts on the website advertising about your stuff first. So do you have to pay for those posts?
In general, all Craigslist postings are free and you don't have to pay for uploading fee. Nonetheless, there are still exceptional cases when you have to give money. Some occasions will be presented below:
Job postings in the US and selected CA areas: $10 to $75 (varies by area)
Apartment rentals postings in Boston, Chicago, and NYC areas: $5
Commercial real estate postings in the US: $5
All for sale by-dealer categories in the US: $3 to $5
Cars/trucks by-dealer in the US, Vancouver BC: $5
Furniture by-dealer in Vancouver BC: $3
Cars/trucks, RVs, and motorcycles by-owner in the US: $5
Gigs in the US and selected CA areas: $3 to $10
Services in the US and CA: $5
In this platform, many familiar payment systems and debit cards are accepted like Visa, MasterCard, and American Express. In some special cases, paid posting accounts provide high-volume posters with additional payment options
If you get any questions in Craigslist postings cost, you can send an email to [email protected] for more information.
How to sell on Craigslist: Step-by-step guide
After knowing what Craigslist is and whether it is suitable for you, you must be wondering how to sell on Craigslist. But before we show you the step-by-step guide, you should know how to create a Craigslist account first. It is such an easy set-up and doesn't take you more than 5 minutes.
To start an account on Craigslist, you should:
Click to the link https://accounts.craigslist.org/signup and type in your email
Submit your email and a confirmation email with a link will be sent immediately to you. Click that link to verify your account
Then, create and confirm your password according to Craigslist's guide
Finally, accept the terms and conditions. Your account is now ready!
Taking these above steps, you can now post your first item on Craigslist.
Having a Craigslist account, we will now guide you on how to post on the website. These steps are a bit tricky so make sure you are paying close attention.
Step 1: Visit Craigslist home page
Firstly, you should go to the link Craigslist.org and sign in to your account
Step 2: Choose the city where you live
Actually, it is the city you want to post in. It is advisable you choose to post in your city or a city near you. On the right side of the page, there is a list of big cites for you to choose from. At the end of the list are links to fine-tune your location in case you can't find your city there.
Make sure to post your ad on one city only because posting the same thing to more than one city is beyond Craigslist's Terms of Use.
Step 3: Click on "Post to Classifieds"
In the top left corner of the page, under the Craigslist logotype, click on the post to classifieds the button. In the following page, you will be asked "What type of posting is this?" and be given a list of posting types.
Craigslist provides both "for sale by dealer" and "for sale by owner" areas. If you just have some random items to sell, choose "by owner". On the other hand, if you are a recurring seller or an inventory, surely choose "by dealer".
Step 4: Click on the "For sale" button
By clicking the for sale button, you will go to another page which, offers a list of about 100 categories. Scroll down to choose the most appropriate for your selling item. If you cannot find any specific category fitting your stuff, you can click on the category "General for sale".
Step 5: Enter the posting details
Now, you will be asked to enter all the information for your ad. Once you have completed filling out this information, hit "Continue". By doing this, the potential buyers can easily see when searching for what you are selling. Here are some fields you need to fill out.
Posting Title: This is what people will see first in their search results.
Price: How much you want to sell your item.
Location: It is not your address. You should enter your county, town, or general information.
Reply to: Here is the email you would like people to reply to. You can also add a phone number instead, and you can specify whether it is a number (cell) that can accept text messages.
Posting Description: This is a real "art form" where you can make your item interesting to potential buyers. If you do not know how to write a sales copy, you can take a catalog or newspaper ad as a reference. However, make sure your description is catchy "enough" and be truthful here. No one wants to buy an item from an unreliable seller again if you use too much hype instead of facts. It is especially important if you are selling "by owner". Do not turn the ad into a commercial one.
Check "ok for others to contact you…" if it's fine with you to get unsolicited emails from strangers.
Check your form if the fields in green are filled in totally
### Step 6: Add photos of what you are selling
Here, you can upload pictures of your items from your mobile phone or computer. Be sure your pictures are at the high-resolution quality. Also, you post photos of your actual item, not a random or "stock" one from the Internet.
Once you are happy with the images that have you've uploaded, click the "Done with images" button. The maximum number of images to be added is up to 24 (Craigslist doesn't allow links or external images for-sale ads anymore)
Step 7: Check your listing for accuracy
Again, you should be accurate and careful that you should check your listing to make your post get as much attention as possible. In case your listing needs changes, click on the "Edit Text" or "Edit Images" buttons, then make any changes necessary.
Step 8: Click on the "Continue" button
When you are satisfied with your post, click the "Continue" button at the bottom of the page.
If you have already signed in your account on Craigslist, you will receive a confirmation link via email. Your ad will be posted on Craigslist within 15 minutes after confirmation.
If you do not have an account, you will be sent a notification email to be responded so that your email will be active.
Here are eight easy steps to make an ad on Craigslist. Although the list is updated every 15 minutes, it sometimes takes a bit longer, maybe 1-2 hours till your ad appears in search results.
Best tips for successfully selling on Craigslist
As we mentioned above, not everyone can get successful in selling on Craigslist. To make buyers pay attention to your ads and find your items for the next purchasing, you need to notice some factors. Now, we will provide 9 tips to help you better sell on Craigslist.
Plan and research before publishing
In Craigslist purchasing, you should take careful planning and research before any advertisements. By investigating, you will find the most suitable price and also how to create a perfect ad, especially when you have no experience in sales copy and no idea of the technical specifications of your item.
Notice that Craigslist is such a competitive marketplace and your items are sold by many other people. Therefore, if you are those with more information, there will be a chance that potential buyers find you and likely to do business with you in more than one time. Your quick research and be done in some steps below:
Find your product on famous reviews or pricing websites. Information from those websites can be provided for buyers
Find the current price of the item selling new. This step can be made via a Google search.
Compare your products with some similar ones listed on Craigslist or eBay.
Write a catchy headline
Remember, your title is the key factor in attracting potential buyers. It is not just the first impression people see on your ad but also how they search for items they want. Therefore, it is essential to pay attention to writing a catchy headline.
To create an engaging and attractive headline, you can:
Use keywords to make your ad effective and searchable. Make sure you don't turn it into a confusing one
Use adjectives to make it descriptive which customers tend to click on
Write a simple description
Don't think that an effective description is a wordy and fancy one. In fact, your posting description needs to be comprehensible and easy enough for secondary students to understand. As a result, try to use as few words as possible. Make sure you do not use any slangs in your ad.
While a catchy headline attracts potential buyers to find your posts, now it's the description's turn to seal the deal. A simple but informative description will help you persuade the buyers to contact you. Make as much as effort as possible to include all the relevant information you can think of in your post. In this way, you can prevent the people who call or email you just to ask for more information about the item. A clear description is recommended to save time and attract more buyers.
Try to include the following in your description:
The selling item: The starting sentence should be explaining what your item is.
Item's condition: Be honest here to explain the general condition of the item. Make a note of any damages.
Price check: Though Craigslist provides a separate section for pricing, using the description to remind buyers about the price is a good idea as well. Be sure to include whether you're willing to take the best offer.
Your contact: At the bottom of your ad, add your preferred method of contact. You can include a note asking buyers to email or make a phone call for more questions or to make a business.
Take high-quality photos
A clear and good photo is the key to draw a buyer in because shoppers are really visual. Since they buy items online without touching or feeling, they expect to see it clearly via pictures.
Among various ads selling the same item as you, ads without pictures or with low-quality pictures are obviously ignored. Here are some basic tips for having a good photo:
Make sure your item is clean. Get rid of all dust, dirt, and grime
Include any extras in the photo. Take the photo of anything you're selling with the item in the photo.
Prepare a background. To make it clear what you are selling, don't let anything else appearing in the photo
Turn the lights on or try to take your pictures in natural light.
Take several shots of every angle and choose to post those with the best quality
Take the right price
Before pricing your item, you need to do some research. Browse Craigslist and similar selling platforms to see what your item is going for. Don't ask for too much money, and you won't get any response. Don't set the price too low, others will think something's wrong with the item and you'll leave money on the table. Be realistic and set your price a bit higher so that there will be room for negotiation. Be careful not to waste your time to bargain-basement shoppers because our stuff must be worth more to someone else.
Set a deadline on your items
It is a sales pitch when you need to create a sense of urgency. That means you just post it in some days instead of some months. Notice the readers that this item will no longer be sold in next week. In this way, people will feel like the time is running out, and they have to quickly run into decisions.
Choose the right category and region
It is recommended to choose the antiques category. Choosing the right category will help buyers find your item easier and bring more chances for you to sell it. The thing is similar to the region. Choose your state and city from the Craigslist drop-down menu. Since big cities include many small areas, so you can choose one or more neighborhoods in which to post. If you're willing, you can broaden your selling area.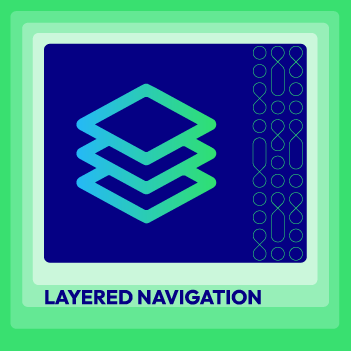 Layered Navigation for Magento 2
Simplify your shopping experience with our advanced search and filter options
Check it out!
Sell your products safely
Craigslist is surely a safe platform but it doesn't mean there isn't room to be careful. Here are some tips to play Craigslist safe:
Meet buyers in safe public places like the park or the police station parking lot. Make sure the place you meet is where there's a lot of people.
Don't invite or leak your home address to the buyers
Don't put yourself in risky circumstances. If something feels a little off about a buyer, just leave
When meeting the buyer, remember to bring your phone along or go with your friends
Be more cautious if you sell high priced items.
Conclusion
This article has shown you everything to be known before you are about to become a Craigslist tycoon. Posting Craigslist ads is hard work. As long as you spend enough time and effort, the payoff is worth it.
The more you post, the more professional and natural your ads will be. We hope that the information mentioned helps you to create smart advertisements. Good luck!

Marketing Manager of Mageplaza. Summer is attracted by new things. She loves writing, travelling and photography. Perceives herself as a part-time gymmer and a full-time dream chaser.
Website Support
& Maintenance Services
Make sure your store is not only in good shape but also thriving with a professional team yet at an affordable price.
Get Started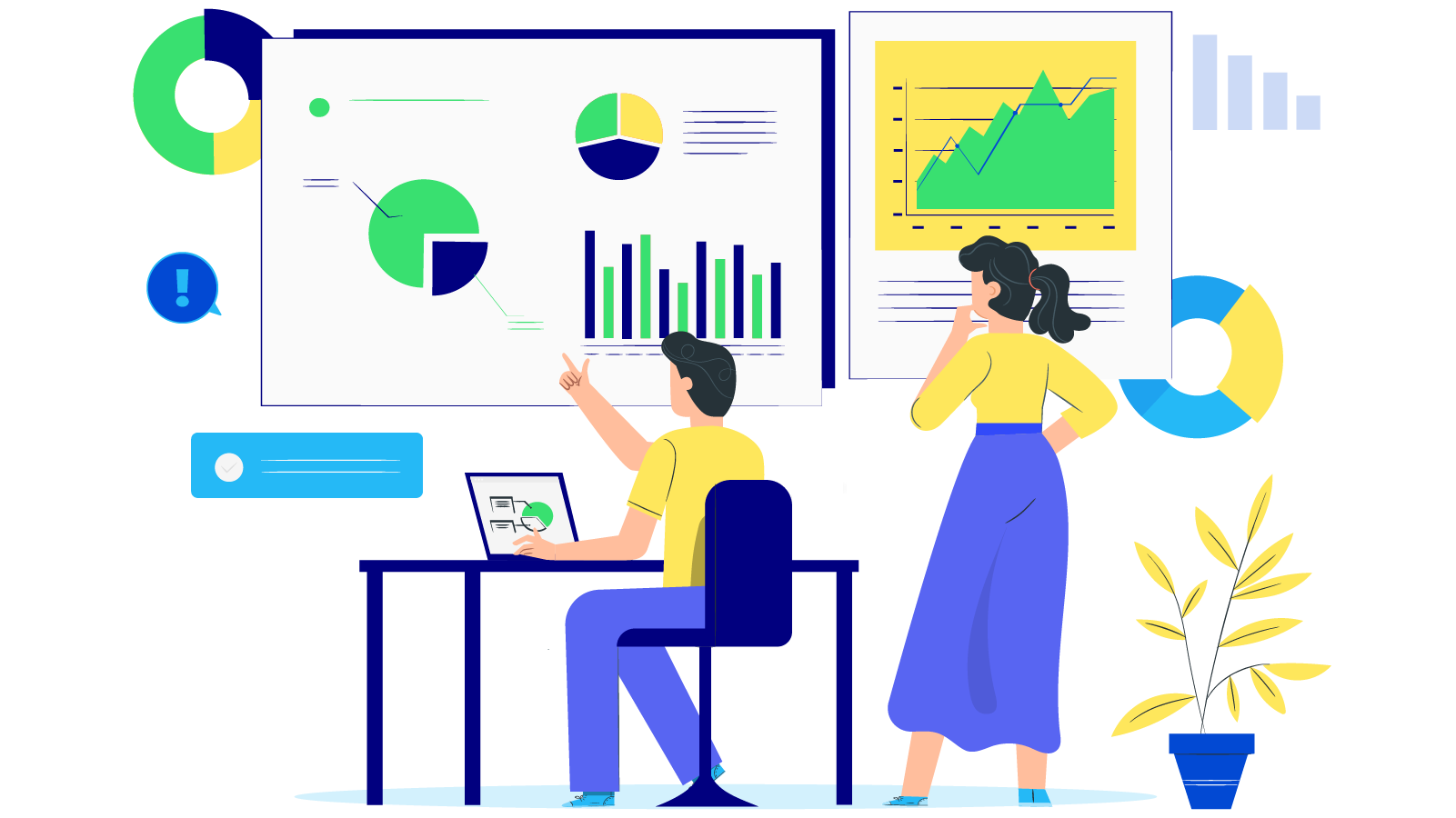 New Posts



Subscribe
Stay in the know
Get special offers on the latest news from Mageplaza.
Earn $10 in reward now!