Scalefusion Review: Is It The Best MDM for You?
The Most Popular Extension Builder for

Magento 2
With a big catalog of 234+ extensions for your online store
Introduction
Today's technology-driven business environment makes use of several mobile devices and endpoints such as smartphones, tablets, laptops, as well as custom-built devices. With such a heavy dependence on mobile devices, it is crucial for businesses to implement a powerful mobile device management solution to reinforce their device and information security.
Scalefusion MDM is a device and endpoint management solution that has made its mark in the MDM market with its powerful feature set, simple and intuitive dashboard and a price point that is hard to walk away from.
If you are seeking a solution that helps you drive greater control of your mobile devices and reinforce the security of your corporate information, then here's an extensive review of Scalefusion MDM, a solution that might just be an exact fit for your business needs.
Table of Contents
What is Scalefusion MDM?
Scalefusion is a cloud-based MDM solution designed to simplify device and endpoint management for businesses of all sizes. Over 8000+ businesses across 120+ countries belonging to diverse industries such as logistics, education, healthcare, BFSI, retail & hospitality trust Scalefusion for their device management needs. It helps IT admins save time and effectively provision devices, secure data and monitor compliances with a simple dashboard that is packed with 100+ powerful features.
Scalefusion's Key Features
Scalefusion presents a powerful feature-set with extensive device and endpoint management capabilities. Let's understand what Scalefusion has to offer:
Bulk Device Enrollment
Generally, IT admins spend a massive amount of time manually enrolling their devices with an MDM dashboard, as well as provisioning countless devices with business resources and restrictions. Scalefusion MDM offers several bulk device enrollment options to help you easily provision your devices with minimal end-user intervention.
These are the various ways to drive bulk enrollment with Scalefusion:
Android zero-touch enrollment Apple Device Enrollment Program (DEP) IMEI-based enrollment Samsung KME-based Enrollment Serial Number-based Enrollment Windows Autopilot Azure AD-based Enrollment GSuite-based Enrollment ROM-based Enrollment
Application Management
Efficient application management is the key to helping your employees stay productive regardless of their locations. IT admins are responsible for distributing the right set of business applications to their employees' company-owned or BYO devices.
Scalefusion MDM allows you to silently push business apps on managed devices from the Google PlayStore, Apple App Store or Windows Business Store. You can also push your in-house or private/custom apps on your employees' devices remotely with the Scalefusion Enterprise Store.
The Scalefusion dashboard also lets you install/uninstall, create app configurations and schedule app updates. You can also leverage extensive reports to monitor app versions and track app data usage.
Content Management
Empowering your remote workforce with seamless access to business resources is crucial for operational efficiency. Scalefusion lets you push files of diverse files such as documents, videos, images, etc. over the air on your employees' devices. You can also leverage Content Management to push videos and presentations on your unattended digital signages and other public-facing devices.
Security Policies
Data being one of the most valuable assets of every organization needs to be protected efficiently. Scalefusion lets you configure extensive security policies to protect your employees' devices and data against theft, as well as to prevent your employees from falling prey to external security threats. Here are some of the security configurations that you can create & push to your devices straight from the Scalefusion dashboard.
Passcode policies to prevent unauthorized access. Conditional Email Access for Exchange Online & IceWarp for corporate email security. Prevent copying of the data from work to personal apps. Configuring VPN for secure access to corporate networks. Real-time GPS-based location tracking and Geofencing Prevent your employees from surfing untrusted web content by blocking selective websites.
Streamline IT Tasks
Device management involves numerous big and small IT tasks all of which are important to securing enterprise data and assets. Scalefusion understands the IT pain points and offers features to expedite routine IT tasks. You can schedule mundane IT tasks via the Scalefusion dashboard and focus on what matters to you the most.
Scalefusion Workflows allow you to partially automate a set of IT tasks such as profile switching, device rebooting, clearing app data, broadcasting messages, etc. You can also generate compliance alerts based on specific vitals such as battery, data, geofence and much more. You can also configure remote commands for Android devices to schedule activities like launching apps and services to devices at a given time.
You can ensure that your operating systems are always running on the latest versions by pre-scheduling OS updates from the Scalefusion dashboard. Ensuring operating systems run on the latest versions and patches are frequently identified and deployed is critical to keeping security vulnerabilities at bay. Scalefusion offers Windows Patch Management which helps you to automate and track patches to ensure no OS vulnerabilities are left behind.
Reports and Analytics
Business environments these days are not strictly Windows-dominated. We generally see a mix of various device and OS types which is why having a comprehensive overview and analytics is extremely important, especially for managing distributed teams.
Scalefusion offers extensive and high-detailed reports based on factors such as device vitals, geofence logs, WiFi connectivity history and much more, for your to keep a close eye on the usage and health of your devices. Moreover, you can also leverage a platform-wide summary of all your distributed devices with deep analytics that give insights on usage and compliance.
Remote Support
Lowered productivity due to technical glitches is something no company wants. You can extend instant remote troubleshooting to get in touch with your remote employees quickly and help them get back online faster. Scalefusion lets you remotely take charge of your employees' devices to identify and remediate issues quickly.
You can mirror your employees' screens on your dashboard and navigate their devices with Remote Cast & Control. Scalefusion lets you conduct VoIP calls as a part of the remote cast session for faster resolution. You can also take screenshots, screen recordings, sync files and generate context-aware ITSM tickets.
Integrations
Your business works with a plethora of software and tools on a regular basis. Scalefusion lets you integrate best-in-market solutions with its dashboard so that you can have a unified mobility management experience. Scalefusion exposes a massive set of APIs or integrates your preferred solutions. IT admins and enterprise app developers can also leverage the Android MDM SDK to help their Android apps flourish in an enterprise environment.
Scalefusion's Ease of Use
Scalefusion is extremely easy to use and is designed keeping in mind diverse IT pain points and has a shallow learning curve to it. You can learn to use the product in 20 minutes despite its comprehensive nature.
Scalefusion's clutter-free interface and an organized feature panel on the left-hand side enable a clear view of all the diverse features and settings that the dashboard has to offer. You can create multiple versions of your device profiles for your Android, iOS, macOS and Windows 10 devices.
What's amazing is that Scalefusion lets you leverage instant support straight from the dashboard. You can explore an extensive knowledge base with detailed step-wise process documentation, report a bug, or opt for live chat support if you encounter even the slightest hurdles.
Scalefusion's Pricing Plan
Scalefusion offers a 14-day free trial with access to all the enterprise-grade features and allows you to manage an unlimited number of devices. This can be a great starting point for anyone who wants to evaluate the offerings of Scalefusion MDM based on their business needs. Further, if you wish to proceed with Scalefusion as your MDM solution, you have an option to choose from a well-structured 3-tier pricing plan . Each tier unlocks new device management features for your ease.
Plan: Basic
Price: $2
Key Features
Android, iOS, macOS, Windows 10 Support
Android Enterprise
Apple Business Manager
Bring Your Own Device (BYOD)
Location Tracking
Zero Touch Enrollment
Custom Branding
Factory Reset Protection
App Management
Plan: Business
Price: $3
Key Features
All features from Basic Plan +
Geofence
ITSM Integration
Advance Reports
PowerShell
Technical Support
Remote Cast and Control
Schedule Lock-Unlock
Storage Compliance
Basic Workflows
Plan: Enterprise
Price: $4
Key Features
All Features from Business Plan +
Advance Workflows
Certificate Management
Conditional Email Access
Dynamic Groups
Patch Management
Remote Command
Role-based Access Control (RBAC)
Battery Compliance
Dedicated Account Manager
File Vault
Bitlocker Configuration
Remote App Installation using External Link
Customized Boot Logo
ROM Based Enrollment
Scalefusion charges its users on a subscription basis with the above-mentioned charges applicable per device per user per month. You can purchase as many licenses as you need, or even reassign existing licenses to new devices. Scalefusion accepts payments via Visa, MasterCard, American Express and wire transfers.
Scalefusion's Customer Support
Besides a simple and intuitive dashboard that offers an abundance of technical help documentation, Scalefusion offers exceptional chat and call-based customer support. Scalefusion's customers can leverage 18x5 customer support that is free of charge regardless of the pricing plan they have opted for.
Scalefusion has the best-in-class support team that offers the best customer experience throughout the device management journey. Their team is known to deliver an 80% first response resolution rate and an average first response time of 90 seconds for an uninterrupted experience.
Who Is Scalefusion For?
Scalefusion is designed to ease the burden on IT admins for managing and securing hundreds and thousands of devices. It helps businesses simplify their mobility journey. IT admins of organizations of all sizes and sectors like logistics, healthcare, retail, education, BFSI and many more use Scalefusion to manage their company-owned as well as employee-owned (BYOD) devices.
Scalefusion is partnered with some of the leading OEMs and resellers to offer value-added services to customers. Our partners can experience massive benefits from bundling their products and services with Scalefusion as a part of their Infinity Partner Program.
Scalefusion Pros and Cons
Pros:
Easy to use and intuitive dashboard with a shallow learning curve
Well-structured pricing plans
Complimentary product training and demos
No setup and support costs
Access to enterprise-grade features during the 14-day free trial
Reusable licenses that can be reassigned to new devices
ISO/IEC 27001:2013 certified, SOC-2 Type-2, GDPR and HIPAA compliant
Cons:
Scalefusion does not offer end-to-end automation
Scalefusion does not support Linux management
Alternatives to Scalefusion
When evaluating a solution for your business the best approach is to compare competencies. Following are some alternatives to Scalefusion that may help you in gaining further clarity on which solution is ideal for your business needs.
Scalefusion vs Intune
Microsoft Intune is a cloud-based service that empowers its users with powerful device and application management capabilities. It offers a sophisticated platform for businesses to manage their devices, application and compliance from a single console.
Why should you choose Scalefusion instead of MS Intune?
Higher pricing: MS Intune is a part of Microsoft's Enterprise Mobility + Security (EMS) system and is high-priced compared to Scalefusion MDM.
Steep learning curve: MS Intune is a management suite that requires extensive product training and comes with a massive learning curve.
Limited BYOD management: Crucial features like geofencing, browser management, screen control and much more on employee-owned devices are limited to Knox devices.
Why should you choose MS Intune instead of Scalefusion MDM?
Higher security: MS Intune offers integration with certain Mobile Threat Defense (MTD) vendors to add extra layers of security to your corporate data.
More sophistication: As a part of the EMS suite, MS Intune offers a high level of integration that is not achieved by standalone solutions.
Scalefusion vs SOTI
SOTI is a Unified Enterprise Mobility Management platform that offers several solutions to simplify business mobility and IoT management including SOTI MobiControl which is a device and endpoint management solution.
SOTI MobiControl offers its users an efficient way to manage diverse endpoints and reinforce corporate data security remotely.
Why should you choose Scalefusion instead of SOTI MobiControl?
Remote cast with VoIP calling: Scalefusion helps you get in touch with your remote employees faster and resolve technical issues quickly with VoIP calls that can be conducted during remote cast and control sessions.
Partial automation of IT tasks: You can pre-schedule redundant IT tasks via the Scalefusion dashboard for a specified date and time to automate repetitive IT operations.
Custom branding: With Scalefusion you can brand your devices with your company logos, set custom wallpapers and screensavers, define color palettes and much more.
Intel vPro integration: Intel vPro-supported Windows devices can be integrated with Scalefusion which allows you to conduct seamless remote sessions and perform diverse operations on those devices remotely.
Why should you choose SOTI MobiControl instead of Scalefusion MDM?
Linux management: In addition to managing Android, Apple and Windows devices, SOTI MobiControl offers efficient management of business-critical Linux devices.
High-speed data transfer: SOTI XTreme Technology allows you to transfer apps and data to your remote devices 10 times faster than the competitor MDM solutions in the market space.
Scalefusion vs MaaS360
MaaS 360 is an enterprise mobility management platform by IBM that provides helps businesses manage and secure their smartphones and tablets.
It helps businesses analyze data, secure endpoints and leverage AI-driven unified endpoint management.
Why should you choose Scalefusion instead of IBM Maas360?
Role-based access control: Scalefusion lets you define permissions for various roles and then designate those roles to different users.
License reusability: Scalefusion allows you to reuse your licenses. You can easily revoke licenses from existing devices and reassign them to new devices.
Complimentary product training: Scalefusion offers free-of-charge product training and live demos straight from their in-house product experts.
Why should you choose IBM Maas360 instead of Scalefusion MDM?
Longer free trial: IBM's Maas360 offers its users a 30-day free trial for you to assess its compatibility with your business needs.
Watson AI: MaaS360 works as a trusted advisor to deliver contextual analytics and AI insights on a vast volume of endpoint data.
The Final Word
There's an abundance of MDM solutions in the market. You must focus on what your business needs the most and opt for a solution that eases your pain points. Scalefusion MDM offers powerful device management and data security capabilities through a simple and intuitive dashboard. What sets Scalefusion apart from the competition is its highly efficient and solution-oriented customer support. Managing your diverse digital endpoints can never be this easy.
Picking the right tools is all you need to define your operational efficiency in this digital age. We hope this comprehensive Scalefusion MDM review can help you choose what's ideal for your business.
Author bio: Shambhavi is a Senior Content Writer at Scalefusion with prior experience in commercial writing, creative planning and content strategizing. When she is not writing, Shambhavi likes to kick back with a cup of coffee.
Magento Support
& Maintenance Services
Make sure your M2 store is not only in good shape but also thriving with a professional team yet at an affordable price.
Get Started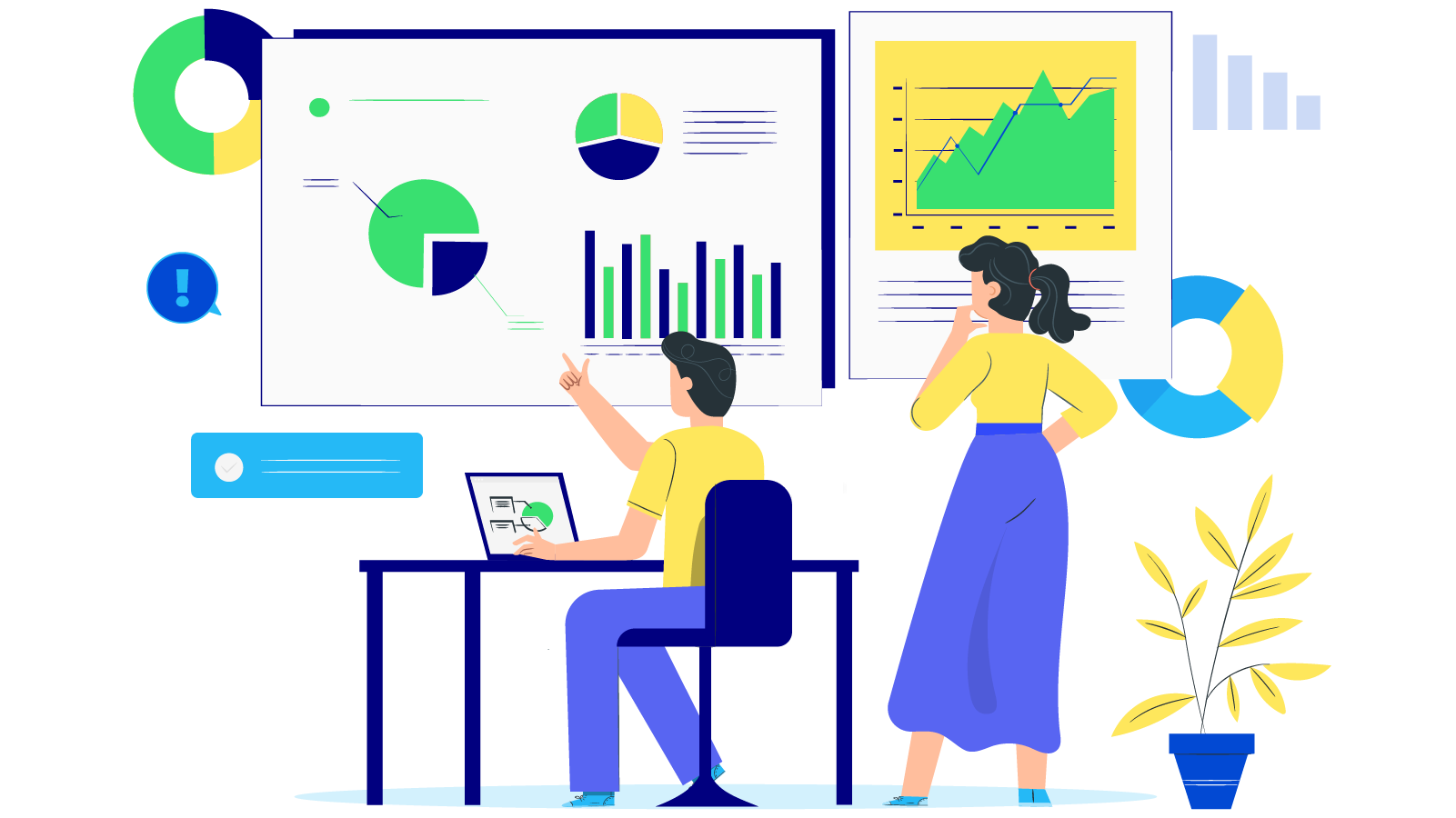 New Posts

Subscribe
Stay in the know
Get special offers on the latest news from Mageplaza.
Earn $10 in reward now!