Salesforce B2B Commerce Cloud: Unlocking Business Potentials
The Most Popular Extension Builder for

Magento 2
With a big catalog of 224+ extensions for your online store
Embarking on a transformative journey into the world of enhanced business prospects, we delve into the innovative realm of B2B ecommerce Salesforce cloud. In an era where the landscape of commerce evolves rapidly, the significance of equipping your enterprise with the right tools cannot be overstated.
This article serves as your compass, guiding you through the intricate pathways of how Salesforce B2B commerce cloud acts as a catalyst for unearthing uncharted realms of growth and prosperity.
With a focus on strategic insights, advanced features, and the unparalleled advantages it bestows, we invite you to uncover the enigmatic potential this platform offers. Prepare to navigate the terrain of possibilities and elevate your business aspirations with B2B ecommerce Salesforce cloud as your steadfast companion.
Table of Contents
What Is Commerce Cloud?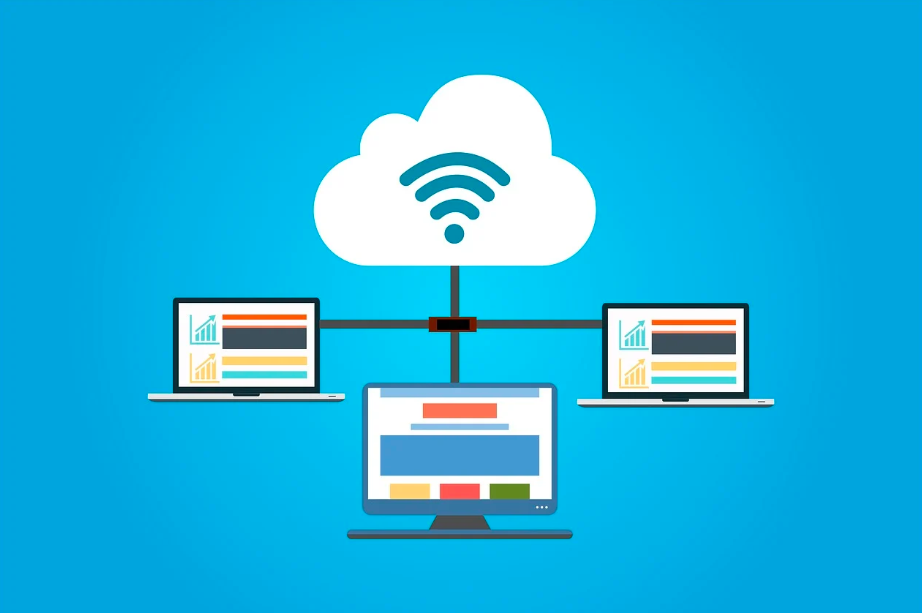 Commerce cloud delivers valuable e-commerce solutions suitable for all types of organizations. A well-optimized e-commerce platform ensures the finest online shopping experience for all customers, regardless of whether they are occasional online buyers or enterprises engaged in large-volume purchases.
The primary goal of commerce cloud is to empower businesses operating in the e-commerce sector. Given the rapid expansion of this field, numerous companies can gain advantages from the diverse range of capabilities it offers. These capabilities position commerce cloud as an optimal choice for businesses operating within both the B2B (business to business) and B2C (business to consumer) realms.
The umbrella of commerce cloud encompasses three key capabilities: B2B commerce, B2C commerce, and B2B2C commerce. The amalgamation of these capabilities provides a comprehensive solution tailored to the needs of the e-commerce industry.
B2B ecommerce Salesforce cloud is a well-known example of a commerce cloud platform. It's part of the larger Salesforce ecosystem and provides businesses with tools to create personalized shopping experiences, streamline operations, and drive sales across various digital channels.
Salesforce B2B Commerce vs Salesforce B2C Commerce
B2B ecommerce Salesforce is crafted to serve businesses engaging in transactions with other businesses. It excels in simplifying intricate sales processes, accommodating bulk orders, and tailoring pricing to individual agreements. The integration capabilities of B2B commerce extend to ERP and CRM systems, ensuring seamless management of orders, inventory, and customer data. Personalization within this sphere revolves around adapting to diverse business roles and historical interactions.
On the other hand, B2C ecommerce Salesforce is honed for businesses directly engaging with individual consumers. Its primary focus lies in creating user-friendly, visually captivating online shopping experiences. This is achieved through features like personalized product recommendations and streamlined checkout procedures. B2C commerce also integrates well with marketing automation and customer analytics tools, enhancing the overall engagement with consumers. Personalization here takes a different form, revolving around tailoring experiences to individual consumer preferences and purchase behaviors.
Salesforce B2B Commerce Cloud For Companies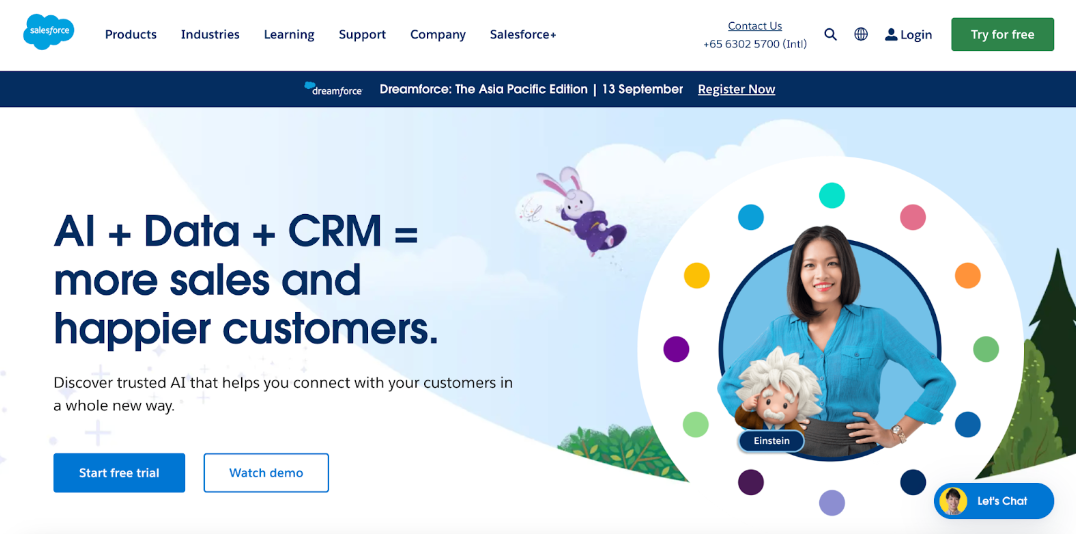 If your business involves the sale of goods or services to other enterprises, B2B ecommerce Salesforce presents the ideal solution for your needs. Tailored exclusively for B2B purposes, it has the capacity to streamline your e-commerce operations, thus enhancing the value your business offers.
The Needs And Challenges Of B2B Businesses
Trust is of utmost importance in the B2B sector, where buyers and sellers interact. B2B ecommerce purchasers frequently encounter challenges arising from insufficient customer support, services lacking reliability, financial strain, the necessity to collaborate with numerous vendors, and inefficiencies in operations.
B2B vendors necessitate websites that can facilitate substantial-volume transactions, sometimes spanning thousands of items. Additionally, e-commerce platforms might require customized storefronts, authentication procedures for visitors and logins, the ability to effortlessly place sizable and recurring orders, as well as a variety of payment alternatives.
Furthermore, B2B ecommerce platforms should provide flexible shipping choices to accommodate various delivery dates and locations, in addition to contract-based pricing tailored to individual customers or accounts.
Due to the presence of these challenges, the buyer's journey often encounters obstacles. B2B commerce effectively tackles these challenges and more, aiming to cultivate a superior, more seamless experience for both businesses and their clientele.
Use Cases For B2B Commerce Cloud
B2B commerce serves to simplify and minimize friction within the purchasing process, providing your customers with a convenient and effortless shopping experience. Incorporating functionalities like rapid reordering, contract-based pricing, personalized catalogs, and more, it effectively simplifies intricate B2B tasks.
An additional application of B2B commerce involves enhancing the efficiency of your day-to-day B2B operations. By adopting this solution, you gain the ability to enhance the management of distribution, inventory, and order processes. Furthermore, it empowers your sales team by removing labor-intensive manual duties, allowing them to redirect their efforts towards sales generation and extracting valuable real-time customer insights.
Beyond the enhancement of revenue via an improved online buying procedure, B2B commerce also enables you to establish connections and foster engagement with your customer base. This in turn aids in the cultivation of robust customer relationships and engenders loyalty.
How Salesforce B2B Commerce Empowers B2B Businesses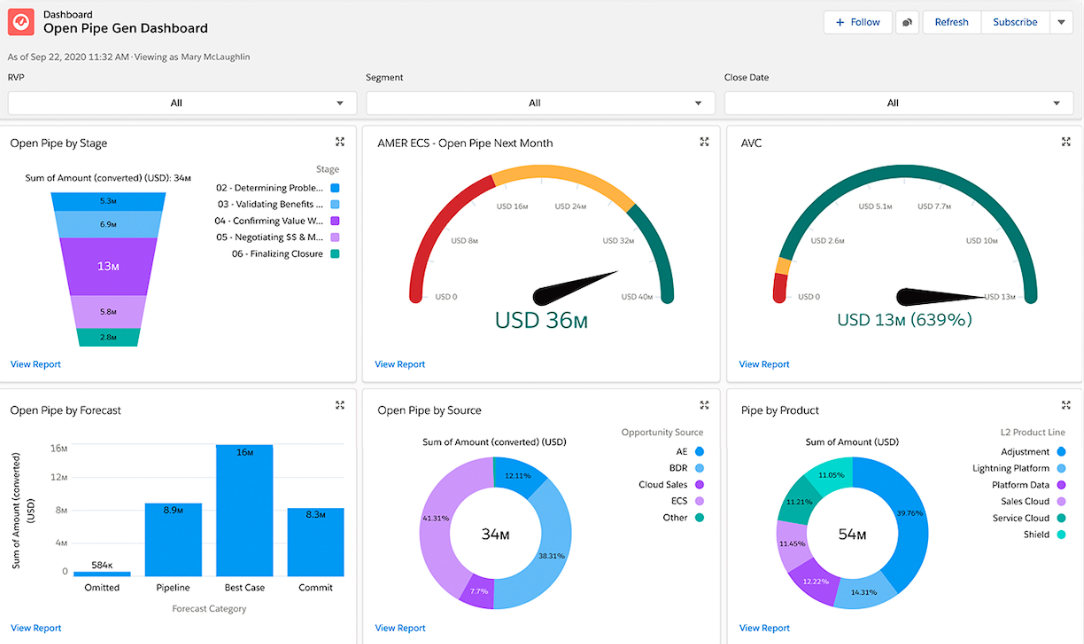 Analytics
B2B ecommerce Salesforce cloud offers comprehensive customer analytics. Accessible through a web portal, it allows seamless retrieval of comprehensive customer account information. This data serves as a valuable resource for your team to formulate effective sales strategies, ultimately resulting in increased sales and higher conversion rates.
Increased Sales
B2B commerce presents tailored features aimed at enhancing the comfort and contentment of B2B buyers. Furthermore, an optimized e-commerce platform effectively minimizes transaction costs for both your business and your customers.
Security
The ramifications of data breaches can be severe for businesses. B2B ecommerce Salesforce cloud employs strong security protocols to safeguard sensitive data:
Security Compliance: Salesforce adheres to recognized standards like ISO 27001, SOC 2 Type II, and GDPR, establishing a secure setting for B2B transactions.

SSL Encryption: Every web transaction on the Salesforce platform is encrypted through SSL/TLS protocols, guaranteeing the confidentiality and integrity of data.

Two-Factor Authentication (2FA): More than 85% of Salesforce users utilize 2FA to augment authentication security.
Customization
While B2B ecommerce Salesforce cloud doesn't provide the same level of customization as Adobe commerce, it outperforms the flexibility of other SaaS solutions like Shopify Plus or Bigcommerce Enterprise. According to TrustRadius, a reliable platform for assessing business technology, Salesforce's Customization features score an impressive 8.4 out of 10, highlighting the platform's significant adaptability in constructing ecommerce sites.
Merchants benefit from the "Page Designer" tool for creating, scheduling, and launching pages. Additionally, the commerce cloud Partner Marketplace caters to store owners seeking additional support and services to elevate their online stores.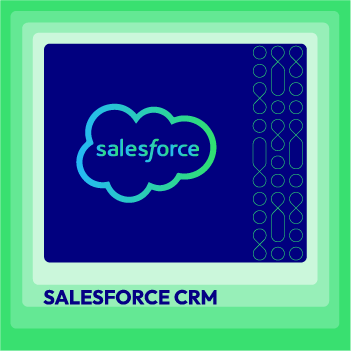 Offer to automatically synchronize primary Magento objects to Salesforce like Customers, Products, Orders, etc.
Check it out!
Brand Awareness
B2B commerce has the potential to enhance your brand recognition by expediting your business's entry into the market. As your business expands, this solution simplifies the incorporation of personalized and branded storefronts. This ensures a consistent brand presence throughout the entire customer journey.
Omnichannel Communication
Customers anticipate uniform experiences across every interaction:
Comprehensive Customer Profiles: Enterprises with integrated customer profiles observe a holistic understanding of customer engagements, contributing to a 25% rise in upselling and cross-selling potentials.

Real-time Inventory Transparency: Offering real-time inventory data cultivates customer confidence, resulting in a 15% uptick in online sales.

Omnichannel Consumers: More than 73% of purchasers engage through multiple channels while navigating their buying voyage, underscoring the significance of omnichannel encounters.
Reasons for B2B enterprises to adopt B2B eCommerce Salesforce Cloud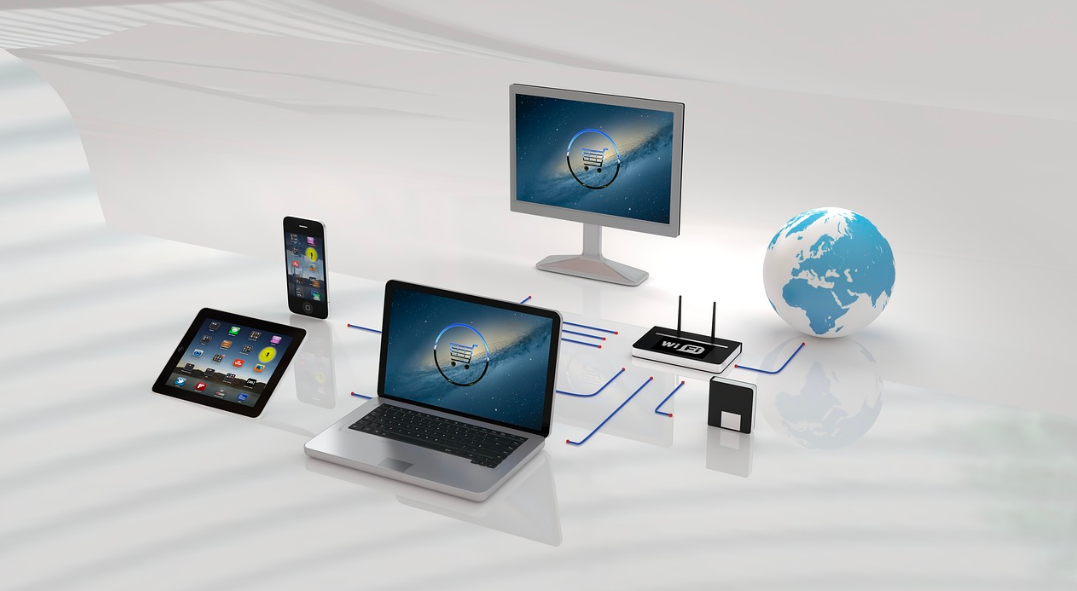 B2B commerce cloud empowers B2B buyers through self-service, delivering a smoother and more convenient shopping experience. This positive encounter fosters customer loyalty and recurring business.
The introduction of self-service capabilities not only enhances customer satisfaction but also optimizes your team's time management. Freed from manual tasks, your team can focus on growth initiatives and streamline daily operations.
B2B ecommerce Salesforce cloud facilitates swift market entry and agile innovation to align with evolving customer preferences. Insights from the platform aid in devising well-informed online sales strategies.
In essence, B2B commerce is a valuable asset for e-commerce ventures, facilitating scalability and sales enhancement. If your objective is business expansion and revenue growth, this solution offers an ideal path forward.
What to watch out in commerce cloud implementation
There are some points to be considered when implementing commerce cloud:
Take into account your pricing strategy. Are there opportunities for multi-buy savings, bundled products, or discount codes? Analyzing pricing intricacies can aid in shaping the appropriate model and ensuring the pricing mechanism remains responsive.
Examine how your users engage with your offerings. Are they inclined to explore pages containing detailed specifications, or do they typically possess specific SKUs for ordering? Implementing quick carts can expedite the purchasing experience, especially for repeat buyers seeking a swift and effortless process.
Deliberate on the design of the portal. B2B transactions often prioritize functionality. An efficient user experience is crucial; overly customized and branded pages might hamper performance and result in sluggishness. A streamlined, uncluttered shopping experience can be immensely advantageous, particularly for substantial or bulk orders.
Consider your customer base. Are there clients overseeing numerous child accounts or just a single company? Do different companies or categories have contracted pricing? Are there distinct brands serving various niches? Offering multiple storefronts or diversified product/price ranges can ensure customers access precisely what they require, precisely when they need it.
Conclusion
In conclusion, B2B ecommerce Salesforce cloud emerges as a formidable ally in the realm of modern B2B ecommerce. This powerful platform, purpose-built for the intricacies of business-to-business transactions, offers a multifaceted solution to propel companies into the digital age.
Distinguishing itself from its B2C counterpart, B2B ecommerce Salesforce equips businesses with specialized tools to streamline operations, elevate customer experiences, and foster growth through data-driven insights and personalization. It's a strategic pivot point for companies aiming to navigate the evolving landscape of commerce.
The rationale for embracing Salesforce B2B commerce cloud is compelling. From operational efficiency gains to revenue augmentation and improved customer satisfaction, it presents a compelling business case. Its adaptability and scalability empower enterprises to not only meet but exceed customer expectations in an increasingly digital-first world.
In this dynamic era of commerce, Salesforce B2B commerce cloud signifies innovation and potential. It empowers B2B enterprises to not just survive but flourish, forging deeper connections with customers and achieving sustainable prosperity. As we chart the future, this platform is set to redefine B2B ecommerce, establishing new benchmarks for excellence. To unlock your business's full potential, consider the transformative prowess of B2B ecommerce Salesforce cloud and embark on a journey toward greater success.

Marketing Manager of Mageplaza. Summer is attracted by new things. She loves writing, travelling and photography. Perceives herself as a part-time gymmer and a full-time dream chaser.
Website Support
& Maintenance Services
Make sure your store is not only in good shape but also thriving with a professional team yet at an affordable price.
Get Started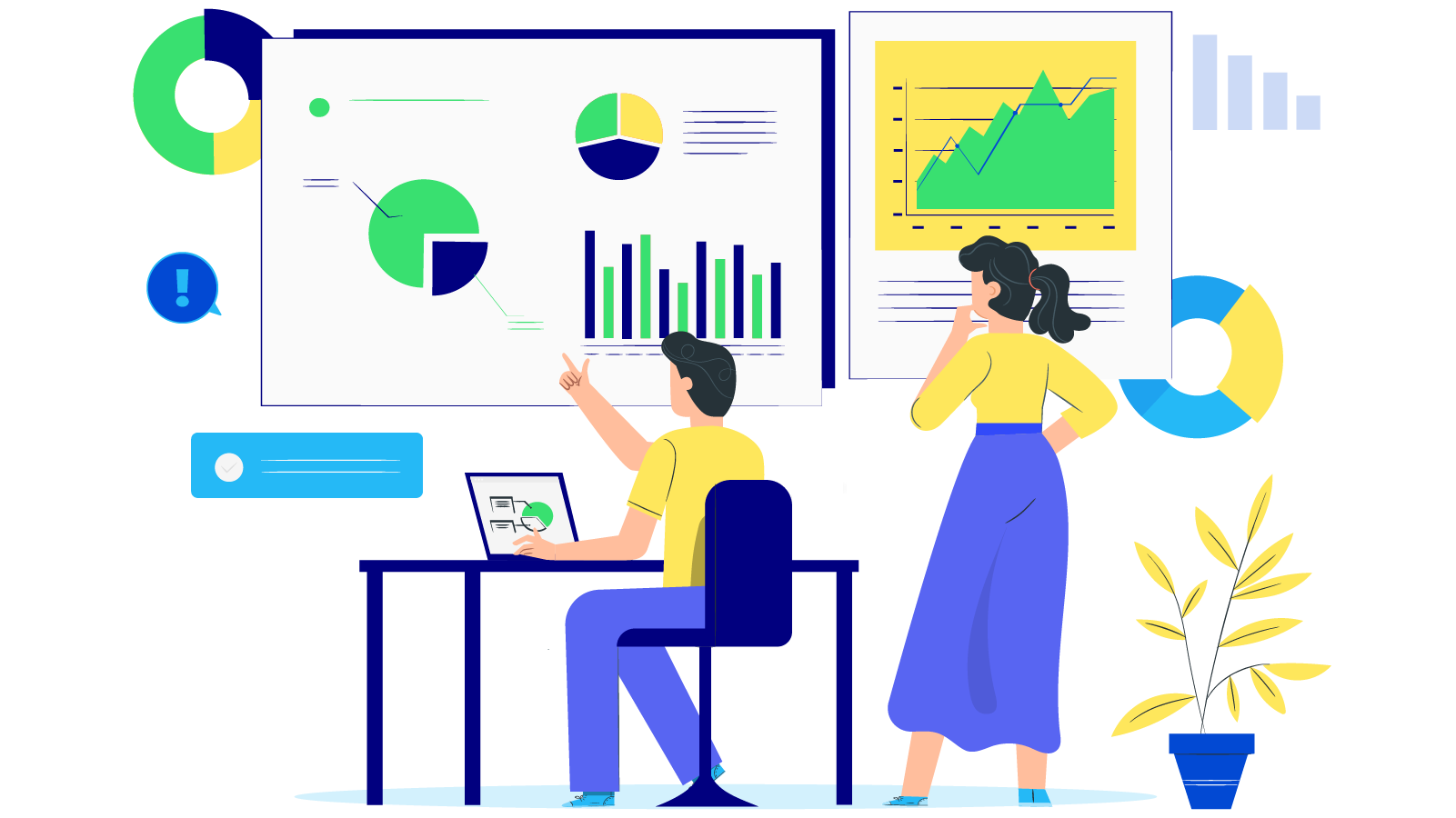 New Posts



Subscribe
Stay in the know
Get special offers on the latest news from Mageplaza.
Earn $10 in reward now!