PSD to Magento Conversion: An Ultimate Process
The Most Popular Extension Builder for

Magento 2
With a big catalog of 224+ extensions for your online store
The world is gradually moving into a digital era, online shopping forms have become more popular than ever, instead of having to go to an offline store for shopping. The Magento platform is a smart choice if you intend to convert your PSD design to an online shopping store. This conversion process has been proven based on the growth of eCommerce websites on Magento. This is a leading e-commerce platform among all the platforms currently on the market.
Converting your store from PSD to Magento will give you a flexible and responsive online store that offers all the functions of a regular offline store, even intelligent and convenient.
In today's topic, we will explain to you how to convert PSD to Magento as well as these top 7 conversion service providers for you to find a perfect companion.
Table of Contents
Why should we convert PSD to Magento?
If you are someone who takes care of store transformation and e-commerce platforms, you'll know that Magento is currently dominating all e-commerce platforms in every aspect.
It helps you build an e-commerce store with the right market trends that not only attract visitors but also drive great sales. Magento offers a lot of powerful and flexible features included; it will definitely be a significant factor to increase your store brand value in the market. It has a friendly interface, great security, and cross-browser compatibility.
There will be no more excuses for you to turn down this excellent platform. Now, it's time to dig deeper into the PSD to Magento conversion process.
How to Convert PSD to Magento in 6 steps
Step 0: Come up with an idea for an e-commerce store
First of all, in order for the PSD to Magento conversion process to be quick and smooth, you need to come up with an idea for your online store. A detailed plan for the store needs to be implemented, such as design, features, appearance, logo, and marketing strategies to promote the e-commerce store.
Step 1: Prepare the PSD file properly
Preparing your PSD design is one of the most important steps. One of the easiest ways to create beautiful and attractive designs is to use Adobe Photoshop or any photo editing software you know. Your task is simply to follow what you have in mind in step 0. However, you also need to pay attention to the elements of color, logo, font size during the preparation of the PSD file. Don't forget to make them as attractive, beautiful, and eye-catching as possible.
Step 2: Split the PSD files
It can be said that separating the PSD file into different layers is one of the most critical steps in the PSD to Magento conversion process. This process is vital for the whole process. You need to be very careful to avoid mistakes. This is where static PSD files are divided into layers to make coding easier and ensure quality and efficient conversion. Don't forget to save the elements as PSD files.
Step 3: Convert PSD to CSS and HTML
The next step in the transition from PSD to Magento will occur after the final PSD layers have been separated. It's time to encode static PSD files to HTML and CSS formats. CSS is used to provide a more unique, eye-catching look and design. Once the process is complete, you need to save the files as index.html and style.css in coding with HTML and CSS, respectively.
Step 4: Integrate HTML and CSS files into Magento
The next step of the PSD to Magento transition is to integrate the HTML and CSS files into your Magento eCommerce platform. This is also a necessary step to ensure that your responsive themes will display on any screen where you want your website to display seamlessly and smoothly. You also need to create directories, folders, and sub-directories in this step 4.
Step 5: Add all the data to Magento
After integrating HTML and CSS into your Magento, it's time to add all the necessary data to your eCommerce store. These include all products, descriptions, prices, images, and all categories.
Step 6: Test your online store
Last but not least, it is the step of testing your e-commerce site after converting from PSD to Magento whether its functions and compatibility work effectively on all platforms and devices or not.
Top 7 PSD to Magento Conversion Services
To help you smoothly and flawlessly convert from PSD to Magento, MageComp is a perfect choice. This service allows you to switch themes according to your taste and dreams. It offers an ideal pixel design made from a high-quality coding style that is sure to not let you down at the most reasonable price.
Besides, MageComp has a team of experienced professionals who will accompany you through the entire transformation, from design to data integration, to help you create the best plan. Upgrading the design of your e-commerce store not only impresses your visitors but also delivers a great user experience for them, turning them into loyal customers on your website.
Why should you choose to get MageComp's PSD to Magento Conversion Service?
Include perfect Pixel to convert PSD to Magento
SEO-friendly markup code supported
Ability to be responsive on any browser
W3C compliant standard HTML/CSS coding
Responsive theme design best viewable with each device
More specifically, MageComp provides an entirely free service for beginner shops like you. Please don't wait any longer, let's make your website the best outfit to attract customers right away.
CSSChopper is a globally famous PSD to Magento conversion solution company. This solution makes your online store flexible, store functions efficient, thereby helping to increase ROI, growth, and control.
In addition, the team of experts has excellent skills in providing e-commerce website development features. A sleek, user-friendly, and flexible design will make your e-commerce store perfect. CSSChopper's mission is to bring satisfaction to customers in the smallest detail.
More than that, all CSSChopper solutions are cross-browser responsive, easy to customize and lead to the most accurate results. What you want in the design will be fully met to ensure that no performance deviation occurs. Trust and give CSSChopper a chance to make your store famous in the field of e-commerce.
Why should you choose to get CSSChopper's PSD to Magento conversion?
Turn PSD designs into responsive Magento themes as well as provide premium functionalities. Your website theme will have a consistent look and feel on all devices.
Provide SEO-friendly design to optimize your website, help it rank high on Google.
Write code in readable, extensible, and compliant W3C guidelines.
Easily customize websites to your needs and support them in multiple languages
Currently, CSS Chopper's PSD to Magento development service ranges from $149 to $349. a right price to build an impressive online store with customers from the first time. It's worth a try.
Pixlogix is considered as one of the best PSD to Magento development companies in the market. They provide conversion services to thousands of customers using an innovative and precise e-commerce solution.
Pixlogix ensures that customers' migrations to Magento are of high quality that is well designed and beautifully designed from the top. Their developers all have years of experience and skills, sure to provide your Magento store with diverse templates and themes to suit every customer's needs.
Pixlogix's PSD to Magento conversion service will not let you down.
Why should you choose to get Pixlogix's PSD to Magento conversion?
Pixlogix ensures all markups are 100% hand-coded to make it easy for you to change in the future if you want.
Always ensure on schedule and stay in touch throughout the conversion process. Ensure that your website will be compatible with all browsers smoothly, whether Firefox, Chrome, Opera, or Safari.
All Magento themes or templates are built on pixels. So your website will always be smooth and flawless across multiple browsers and devices.
Your google ranking rankings will improve thanks to experienced professionals.
HTML and CSS code are built entirely based on W3C standards. So there won't be any errors coming to your website.
PSD to Magento conversion service is highly competitive in the market. Why don't you try to connect and experience it for your upcoming store?
Understanding the need and desire to transform the business form of most store owners, HTMLPanda provides the most effective PSD to Magento conversion service for e-commerce stores. Not only will they help you boost your store's sales with an impressive front-end, but they'll be more than willing to share great insights with you along the way.
HTMLPanda will turn your online store into your dream. a beautiful, impressive, SEO-friendly, and responsive store. All you need to do is choose them for your store design.
Why should you choose to get HTMLPanda's PSD to Magento conversion?
The developers of HTMLPanda with more than 5 years of experience will provide you with the best knowledge and service.
Ensure the conversion results will exceed your expectations with its innovative design and flexible bundled modules.
100% compliant HTML and CSS code written by hand and following strict W3C standards. This makes your business error-free with ROI.
The markups are completely clear to be responsive and SEO friendly, allowing search engines to easily crawl your website, thereby improving your site's ranking on Google.
HTMLPanda is another choice for you if you are looking for a perfect service provider that can fulfill all your needs. Now is the time to connect with them!
Alothemes is a company that provides pixel-precise PSD to Magento 2 theme conversion. If you are looking for a supplier to help design your online store impressive, beautiful, and eye-catching, do not miss this attractive option.
Besides, experts with many years of experience from Alothemes will surely satisfy you, providing a creative design interface precisely as your desire. Now have more than 2000+ customers globally satisfied with their conversion service.
Why should you choose to get Alothemes's PSD to Magento conversion?
100% open-source coding
Clean and Standard code
W3C Validation for Magento Theme
Pixel conversion exactly as the PSD design file
Responsive theme
SEO Friendly
Suitable for UX/UI
Follow development guidelines of Magento
Browser Compatible Code
Compatible with the third-party extensions
The decision is up to you. If you need to find a responsible and passionate service provider, Alothemes is a good option. For just $299, you will have an experienced team who will build you the most diverse and rich e-commerce store.
Magento offers tons of useful features that help boost your online store as well as provide many opportunities for users. For that reason, converting PSD to Magento has become more popular than ever.
IT Delight provider will make the transition smooth. You will get an e-commerce website with a variety of premium features. Besides, your online store can work in any browser with the best quality.
Don't worry because IT Delight's team will turn your dream store into an actual store. Not only does it design an attractive interface, but it also provides great user experiences.
Why should we choose to get ITDelight's PSD to Magento conversion?
Ensure that your e-commerce store will stand out with the most powerful, premium features.
Developers use W3C-based code to ensure no errors occur on your website.
Provides modern and modern Magento themes and templates to suit your design.
The experienced development team will give you absolute confidence in the transition.
You can connect with IT Delight to get support for the whole transition to Magento. With reasonable costs and experienced professionals, we believe they are one of the brightest service providers.
You always want to get an attractive and outstanding solution to convert PSD to a Magento theme, Magentofx is an ideal option. They provide outstanding services to their customers and are recognized globally.
Feel lucky as they offer you a responsive theme that is SEO friendly and includes many great features on the online store. A unique and attractive interface is always the first factor that any customer wants.
Moreover, with the skills and experience of experts, they will bring you the best conversion service available today. Magentofx achieves a very high customer satisfaction rate in the market, and has a large number of potential customers.
Why should we choose to get Magentofx's PSD to Magento conversion?
Always research the information you provide comprehensively, thereby recommending powerful and flexible elements for your website.
Map out a specific conversion strategy for your eCommerce site that's engaging and unique.
Allows you to select project terms and conditions, including deadlines after completion of the requirements and analysis phases.
The project will be started within 24 hours of your payment being completed.
That's all. Why don't you pour your love into a wonderful place like this?
Conclusion
The first thing to impress clients is the look and feel of your store. A unique, user-friendly, and attractive interface will win the race to rank on Google's search engine. This requires you to have an impressive e-commerce website. However, this is also a rather complicated job. Converting PSD to Magento theme is the best solution.
6 steps to convert PSD to Magento will make your transition to Magento theme easier and more efficient. You will get a theme that is true to your dream. In case this task is too much for you, don't worry because one of the 7 best Magento conversion service providers is always ready to assist you in realizing your dreams.
Thanks a lot for reading and hope you find it helpful!
Website Support
& Maintenance Services
Make sure your store is not only in good shape but also thriving with a professional team yet at an affordable price.
Get Started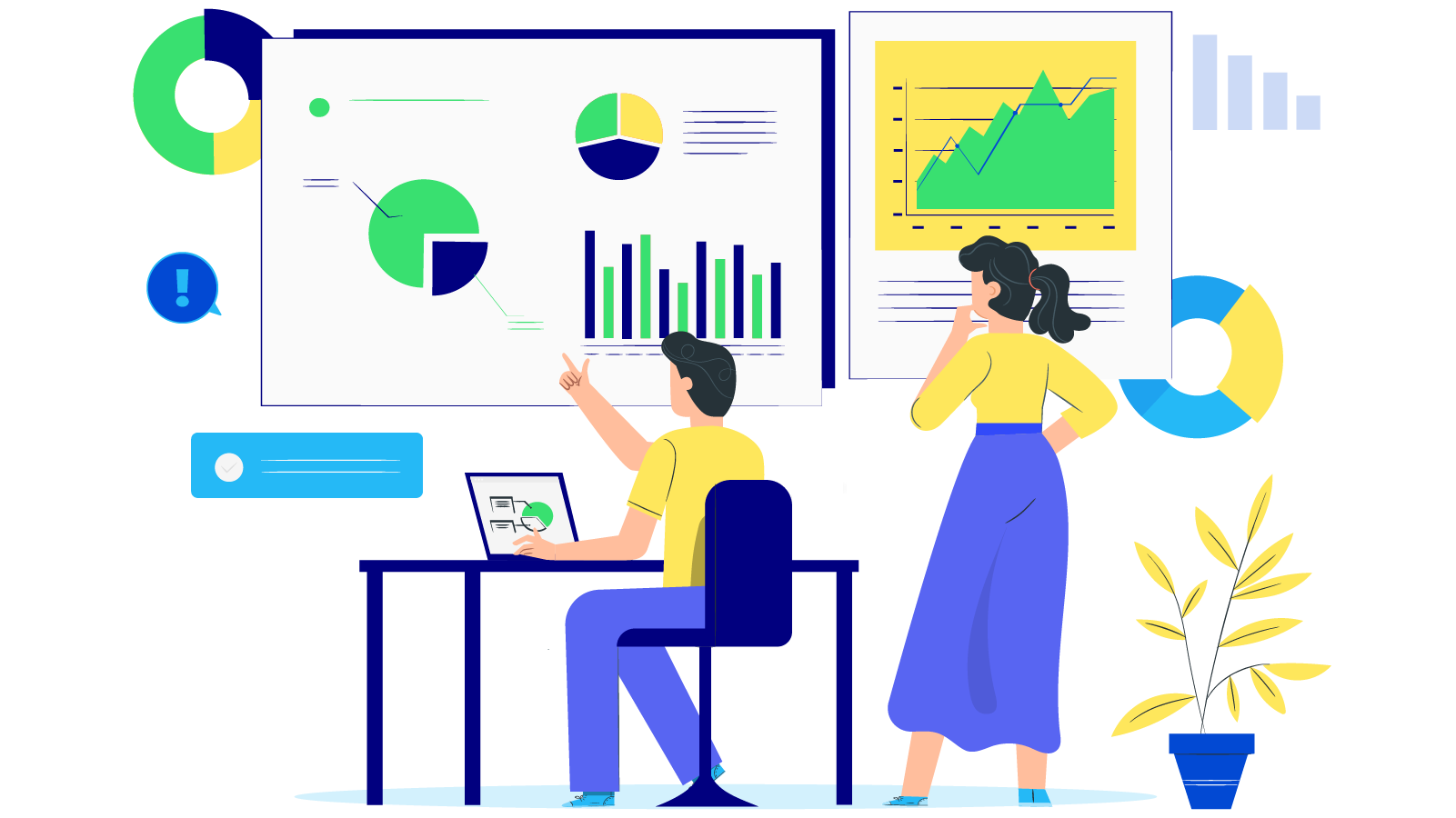 New Posts



Subscribe
Stay in the know
Get special offers on the latest news from Mageplaza.
Earn $10 in reward now!