20 Best One Product Shopify Stores and Their Success
The Most Popular Extension Builder for

Magento 2
With a big catalog of 224+ extensions for your online store
In the dynamic world of e-commerce, a unique phenomenon has emerged: the explosion of one product online stores. Many businesses have successfully taken advantage of one product Shopify stores' benefits to help generate millions of dollars in revenue. This article will give you some outstanding one product Shopify examples in the world.
Table of Contents
What is One Product Shopify Store?
One product Shopify, also known as a single product Shopify store, is an e-commerce website built on the Shopify platform that focuses on selling a single product or a very limited range of related products. The primary strategy behind a one product store is to simplify the shopping experience for customers by offering just one compelling product.
Why developing a one product Shopify has become an effective sales strategy for business?
Here are the advantages of a one product store over a store that sells a variety of products:
Simplicity: One product Shopify stores simplify the decision-making process for customers by promoting only one product. This means that customers don't need to browse through a wide range of products, which can lead to quicker purchasing decisions.
Product Focus: Product focus is a business strategy in which a company focuses all of its resources on developing, marketing, and selling a single product. This strategy can be very effective for Shopify stores, as it allows them to:
Focus their marketing campaigns on a specific target audience and their needs.
Develop a deep understanding of their product and its benefits.
Build a strong brand identity around their product.
Devote all their resources and select employees with experience and in-depth knowledge of the product
Niche Targeting: These stores often cater to a specific niche or audience interested in that particular product. This niche targeting can result in higher conversion rates as the product meets the specific needs or interests of that audience.
Upselling and Cross-Selling: The store can incorporate upselling and cross-selling strategies more effectively when the primary focus is on one product. The store can gather more specific customer data and preferences related to that particular product. A single-product approach simplifies inventory management and ensures adequate stock levels for upsell and cross-sell items.
Simplified Website Design: With only one product to showcase, the website design can be streamlined and focused, providing a clear and uncluttered user experience.
Reduced Inventory Management: When a store sells only a type of product, it is easier to monitor and maintain stock levels, which can help to prevent overstocking and understocking.
Typical One Product Shopify Examples in 2023 and Their Success
1. Last Object
LastObject is a "one product Shopify store" from Danish that aims to reduce environmental waste by providing reusable alternatives to single-use items. Their homepage prominently displays the benefits of reusable items using green icons, making it easy for visitors to understand the environmental impact of their choices.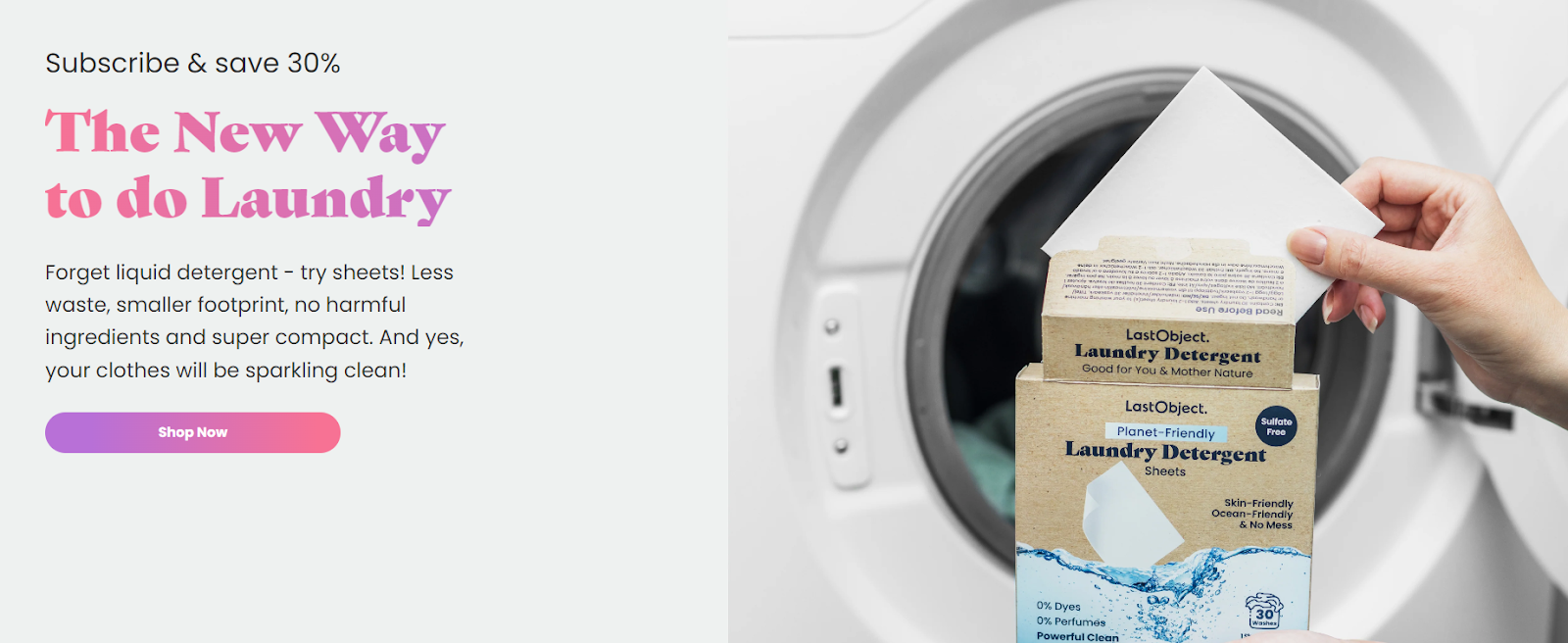 LastObject 's success
Their revenue was through the clouds. LastObject has reported significant growth since its inception, with over 2 million units worldwide sold in 2023. Here are the details:
LastSwab: 1.5 million units
LastTissue: 500,000 units
LastStraw: 250,000 units
LastObject's products have been featured in publications such as Vogue, Harper's Bazaar, and The New York Times. Also, their brand has been recognized for innovation and sustainability. These awards include the Danish Design Award, the Red Dot Design Award, and the Green Product Award.
Key to their success
A smart strategy with only one kind of product to convey their message to society.
A variety of marketing channels to reach consumers, including social media, influencer marketing, and public relations.
Being a mission-driven company that is committed to protecting the environment.
2. State of Kind
State of Kind , a skincare brand that sells only one product, reflects its "do more with less" philosophy through its clean, minimalist, and simple website design. It uses just the right amount of text and images to avoid being cluttered or overwhelming.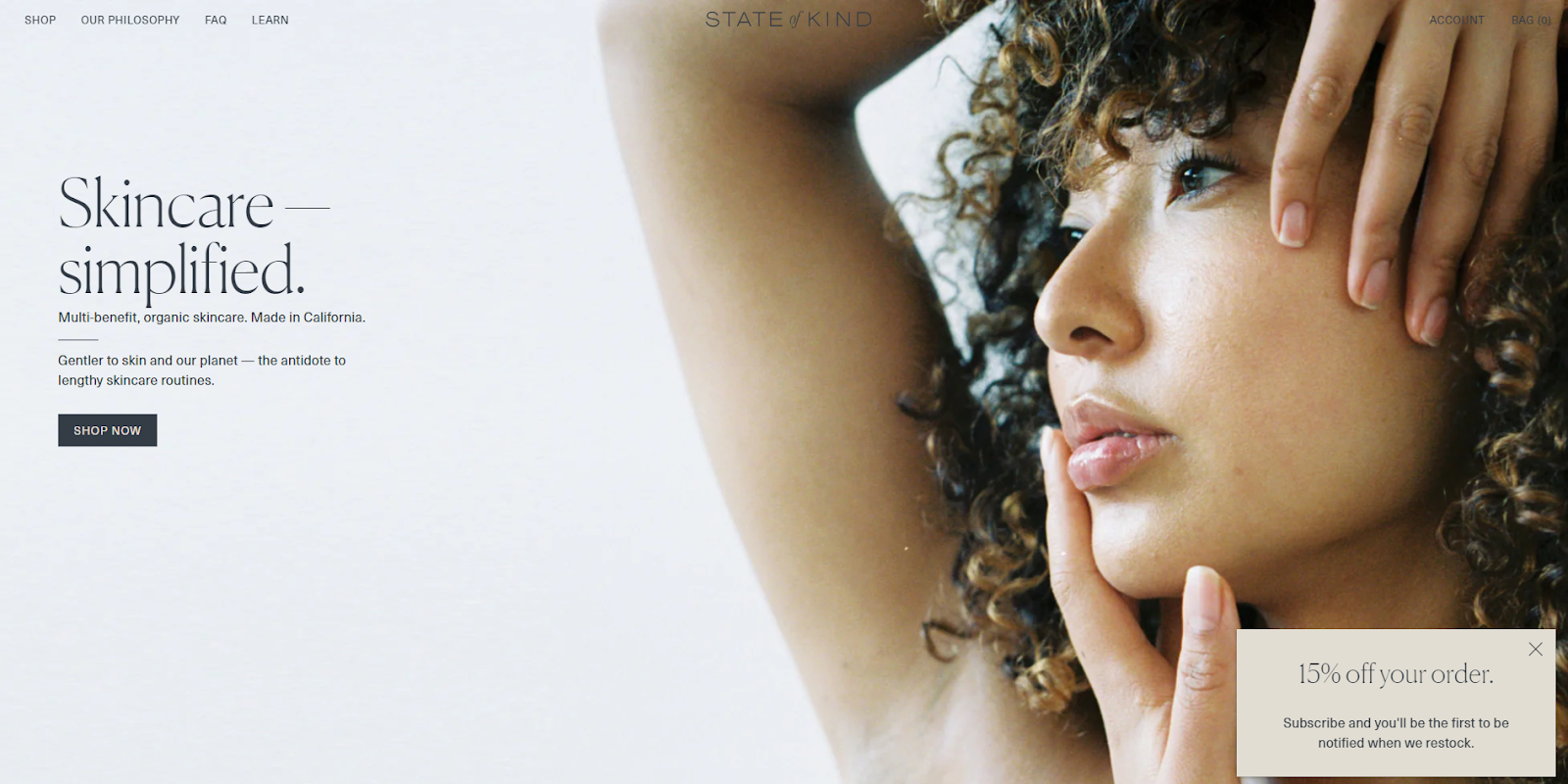 State of Kind's success
While specific numbers of revenue are unavailable, State of Kind's products have gained traction in the market, suggesting substantial sales figures. Additionally, State of Kind has received recognition for its commitment to sustainability, including the PETA-approved vegan certification and the Green America Certified Business designation.
Key to their success
It has a separate page called "Our Philosophy" which tells the story behind its product. This is a great way to help potential customers better understand the product and develop a positive impression of the brand.
State of Kind's product, a 100% natural and organic face oil, is unique in the market and appeals to consumers.
State of Kind's brand message is centered on simplicity and naturalness.
3. Thinx Underwear
Thinx Underwear is a type of period-proof underwear that can absorb menstrual blood and prevent leaks. They impressed their visitors with their striking website design. The brand prioritizes visual appeal over text-heavy content.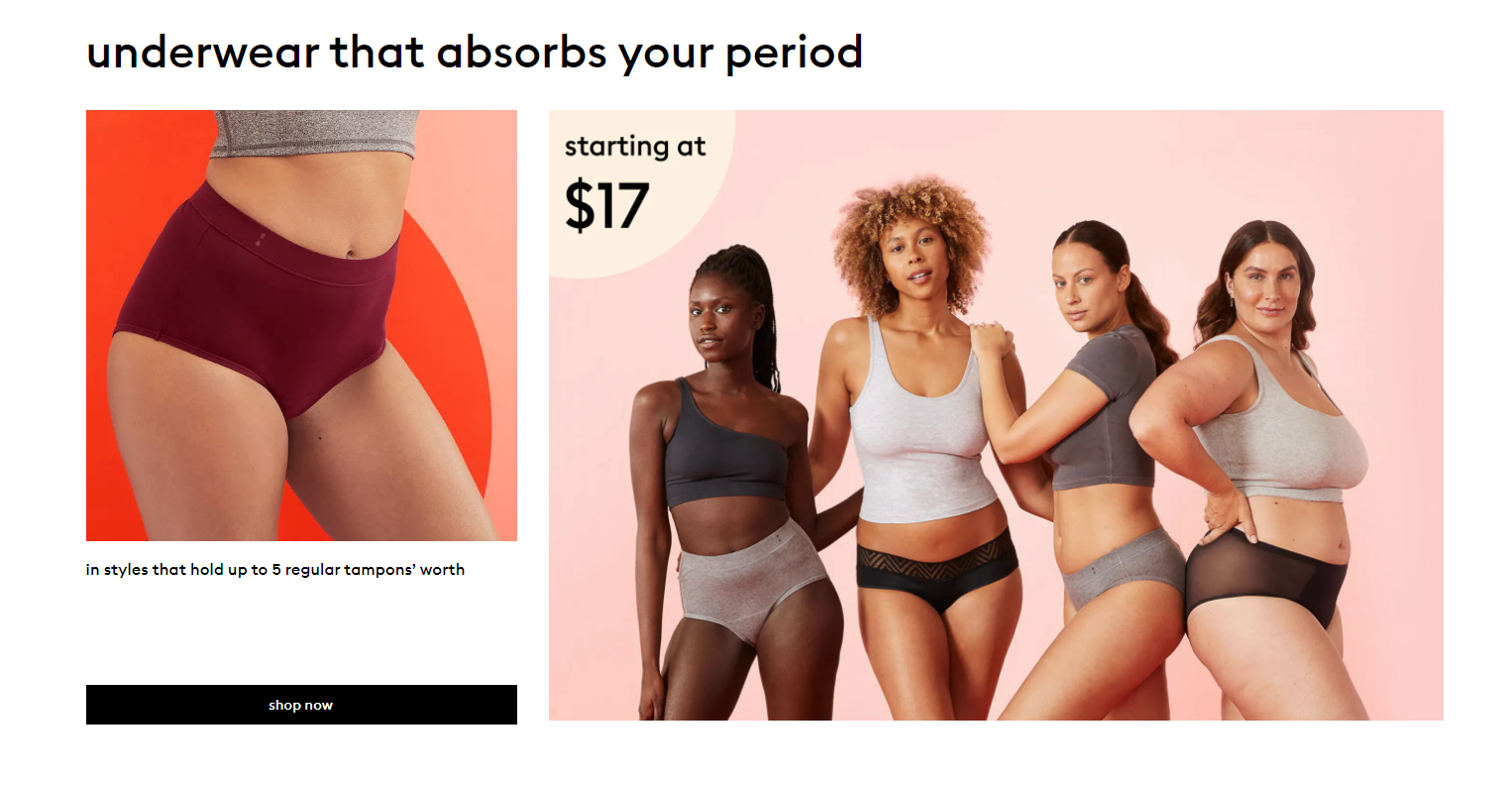 Thinx Underwear's success
According to Wyzowl Thinx Underwear , 88% of website visitors claim that they've been persuaded to purchase a product or service after viewing a video from a brand. It has received numerous awards and accolades for its innovative products and commitment to social impact. These include the Fast Company Innovation by Design Award, the Webby Award for Best Use of Social Media, and recognition as one of CNBC's Most Disruptive Companies.
Key to their success
Their websites contain numerous product marketing videos, possibly exceeding the typical quantity found in most single-product stores and boosting conversion rates.
Thinx Underwear has been a vocal advocate for body positivity. The company has featured a diverse range of women in its marketing campaigns, and it has spoken out against unrealistic beauty standards.
4. Truff
TRUFF is a wholesaler and manufacturer of hot sauce, pasta sauce, and food products. The company was founded in 2017 and is based in Huntington Beach, California, United States.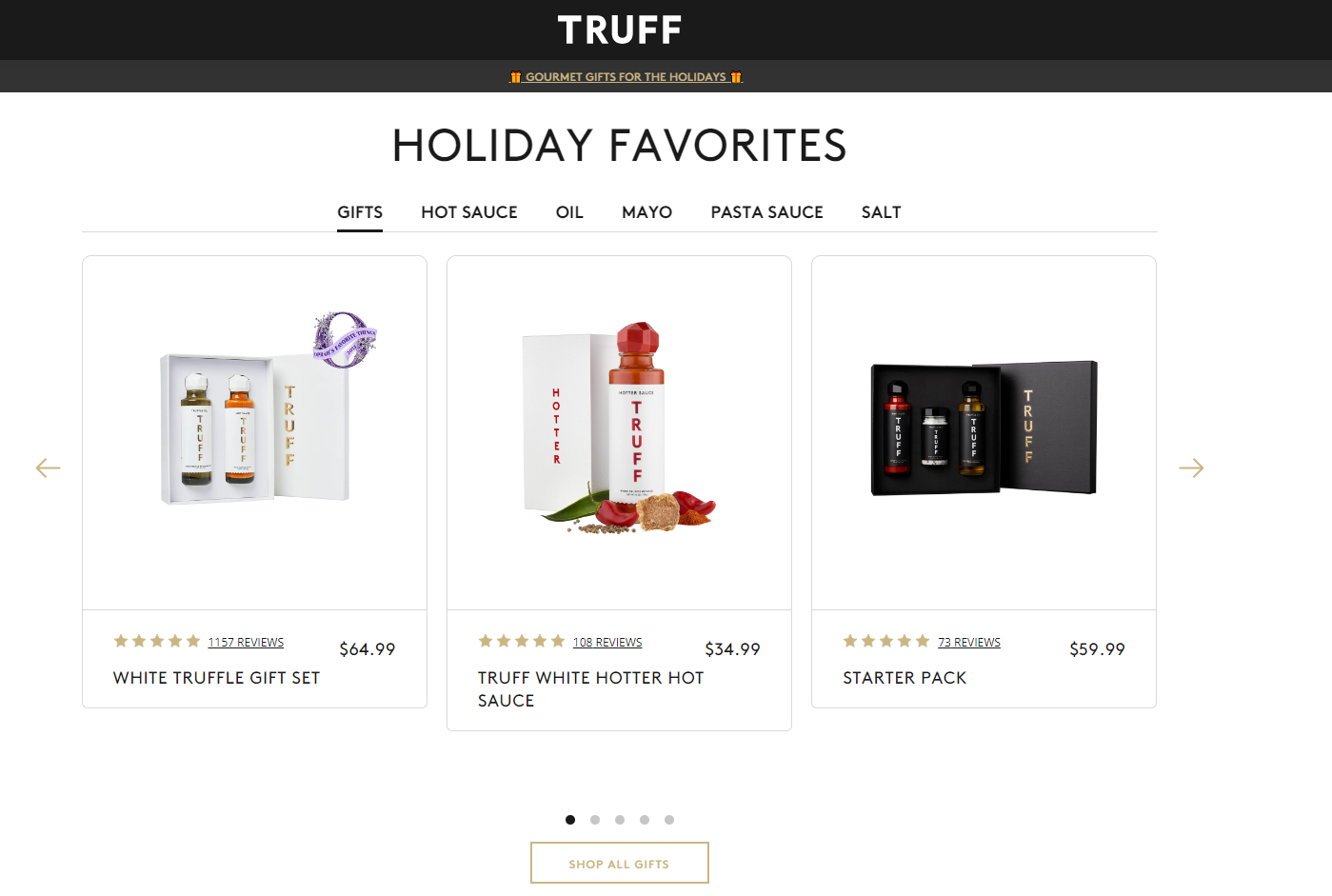 TRUFF's success
In contrast to other companies experiencing financial setbacks, Truff's sales surged amid the pandemic as consumers turned to online grocery shopping and home cooking. The popular hot sauce, available on Amazon and Whole Foods, reportedly generated $25 million in revenue in 2020 and witnessed a 400% sales growth since March, according to Forbes .
Key to their success
Their homepage is both effective and engaging.
The team has used high-quality product images, a well-written description, and a video to create a visually appealing and engaging experience.
5. Pipcorn
Pipcorn is also an outstanding one product Shopify store example. that sells snacks made from heirloom seeds, which are a type of seed that has been passed down through generations.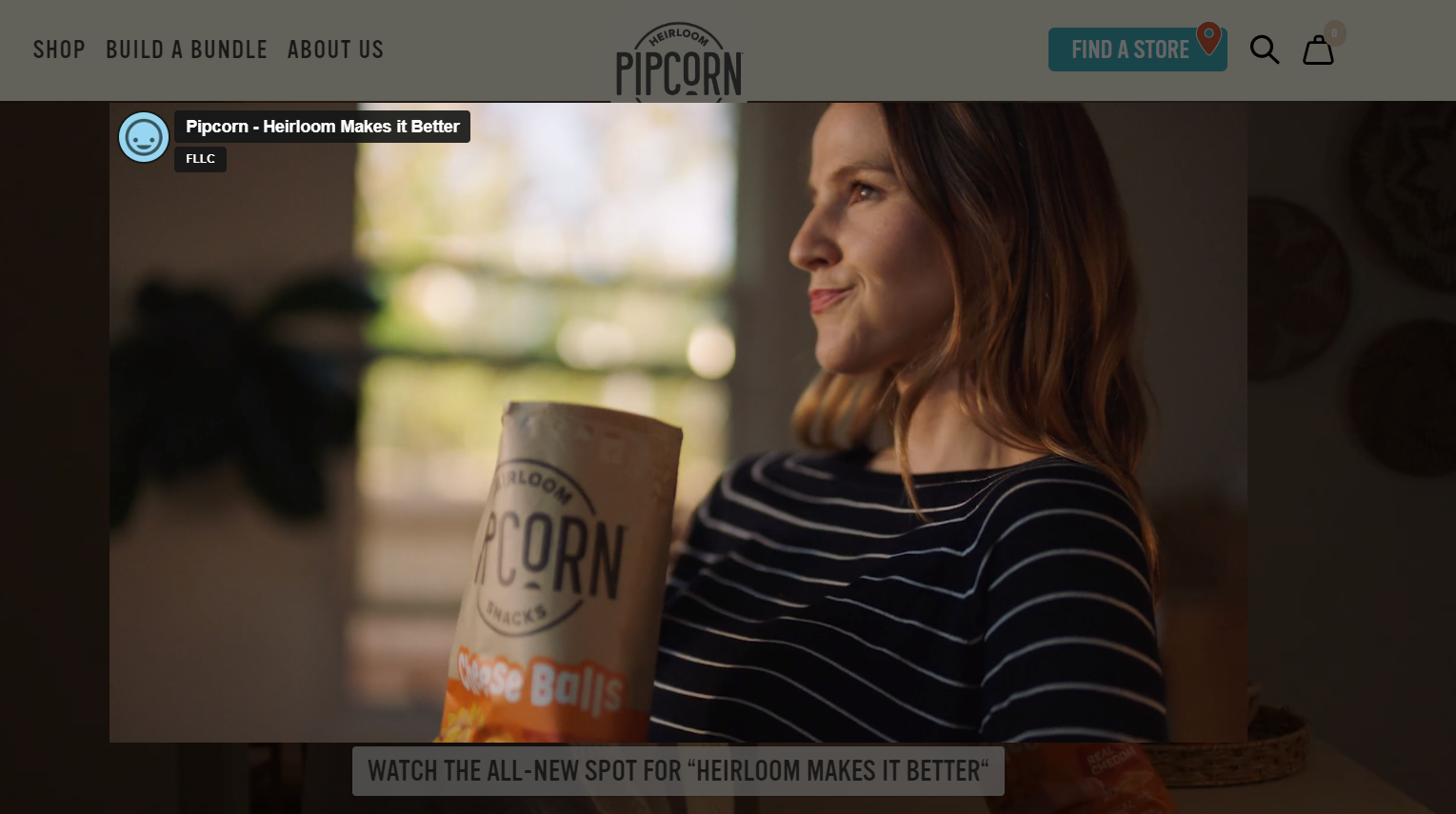 Their website uses a unique design that features flat cartoon animations with high-contrast colors. The products themselves are also animated on hover, which adds a nice touch. The website also features sections that explain the benefits of using heirloom seeds and how customers can support a charity campaign by purchasing the snacks.
Pipcorn has received positive media coverage from renowned publications such as The New York Times, Forbes, and Bon Appétit. In 2023, they were awarded the "Best New Snack" award by the Specialty Food Association and the Sustainability Champion by the Sustainable Food Trade Association.
6. Madsen Bicycles
Madsen Bicycle , a Danish company founded in 2007 by Madsen Cycles, is known for its unique cargo bicycles that can carry a lot of weight.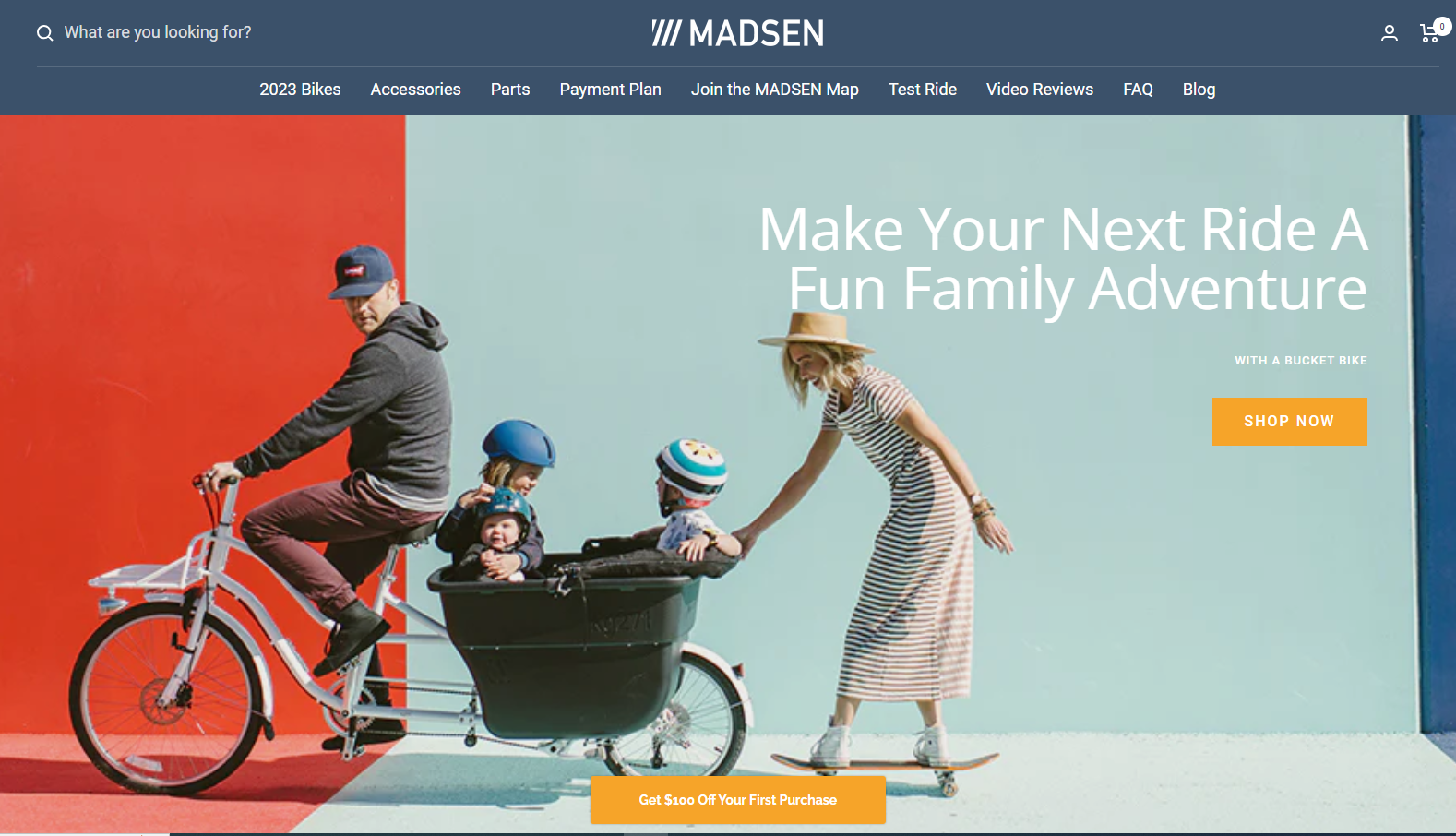 Madsen Bicycles's success
Their flagship model, the Madsen Cargo Bike, has become a popular choice among families, urban commuters, and businesses seeking sustainable transportation solutions. Madsen Cycles expanded its global reach in 2023, establishing partnerships with distributors in North America, Asia, and Australia.
Key to their success
Their website sells family bicycles that are so unique that they don't need a lot of flashy design to stand out.
The bikes are retro-looking, fun, and unlike anything you've ever seen.
In addition to the unique product design, the homepage also features a fun video, a list of the benefits for buyers, social proof, and badges with features.
7. Death Wish Coffee
Death Wish Coffee , is a brand of coffee that claims to be the world's strongest coffee. The coffee is made with a blend of beans from Central and South America, and it is roasted to a dark level. Death Wish Coffee contains 2x the caffeine of regular coffee, and it is marketed as a coffee for people who need a serious pick-me-up.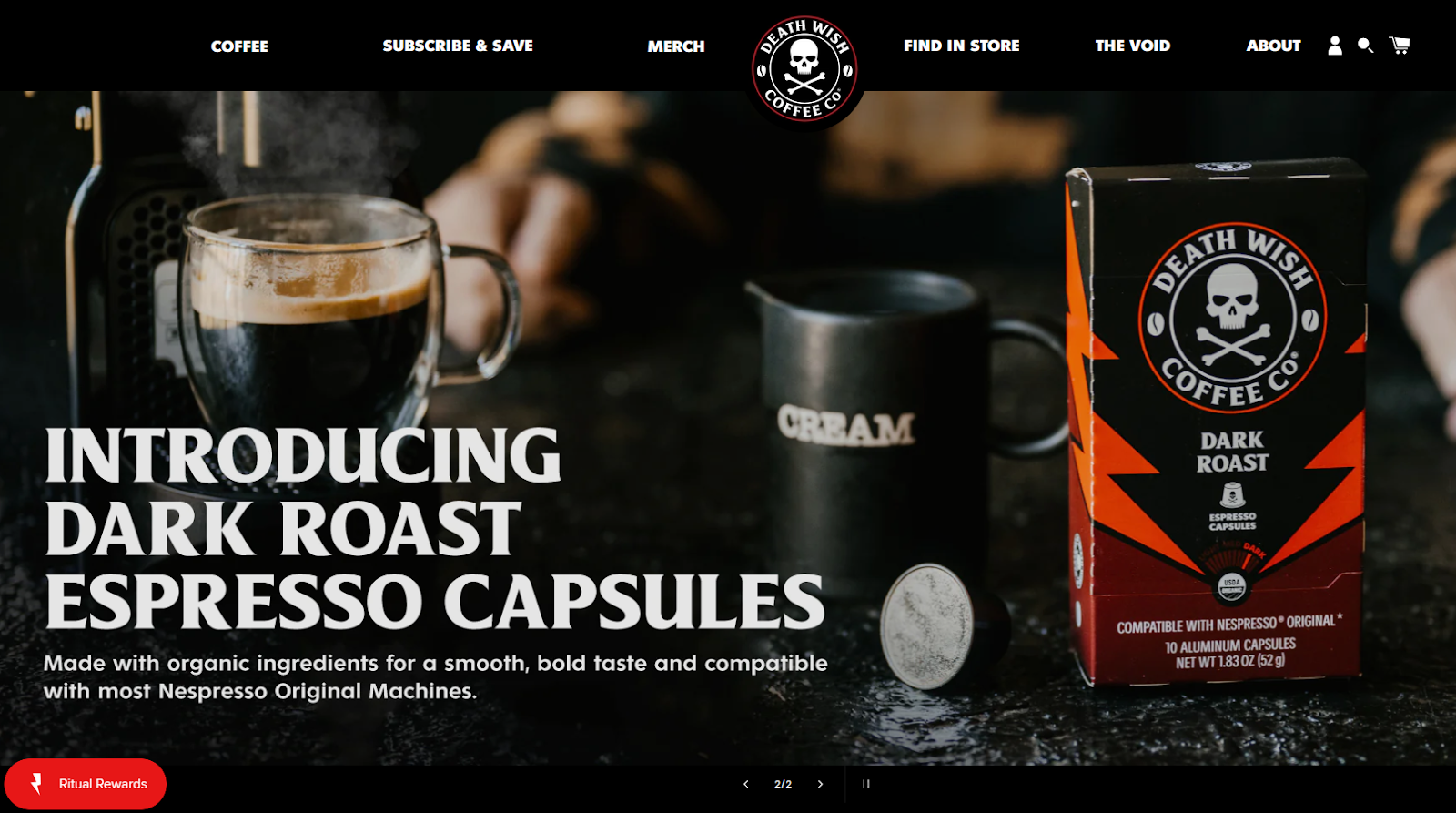 Death Wish Coffee's success
Death Wish Coffee secured distribution deals with major retail and grocery chains, including Walmart, Target, and Kroger. This expanded their reach beyond online sales and introduced their products to a wider audience of coffee drinkers.
Key to their success
They don't need a flashy design to get attention. The product itself is memorable enough, with its bold name, skull and bones logo, and simple claim to be the world's strongest coffee.
Death Wish Coffee encourages customer reviews and social media sharing, creating a sense of community and authenticity around the brand.
8. BLK & Bold
BLK & Bold is a Black-owned coffee company that has achieved significant success in a short period. The company was founded in 2016 by Pernell Cezar and Rod Johnson, two friends who wanted to create a coffee brand that was both high-quality and socially conscious. The company's mission is to "empower people through coffee". They contributed 5% of their profits to programs that help youth, such as providing job training and preventing homelessness.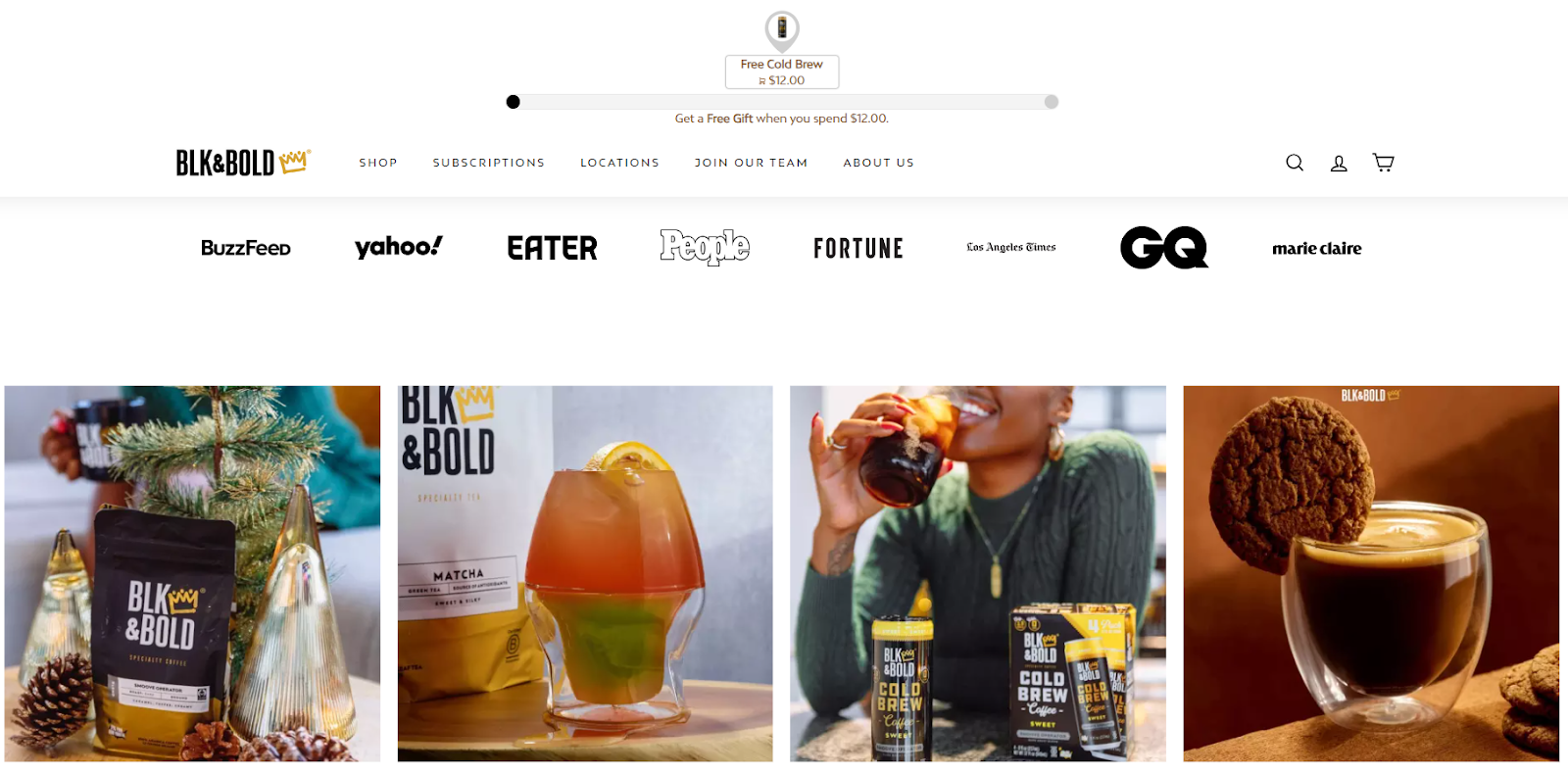 BLK & Bold's success
BLK & Bold was recognized as one of the "5,000 Fastest-Growing Companies in America" by Inc. Magazine in 2023, highlighting their rapid growth and business success. BLK & Bold received positive media coverage from renowned publications such as Forbes, Black Enterprise, and The Washington Post, highlighting their unique brand identity and commitment to social impact.
Key to their success
Their homepage is straightforward, with large fonts and clear product images.
The company has resonated with Black consumers seeking representation and authentic products.
9. Snooz
Snooz Machine is a one product Shopify store that specializes in selling portable white noise machines. The company's mission is to help people get a better night's sleep by providing them with the tools they need to create a relaxing and peaceful sleep environment.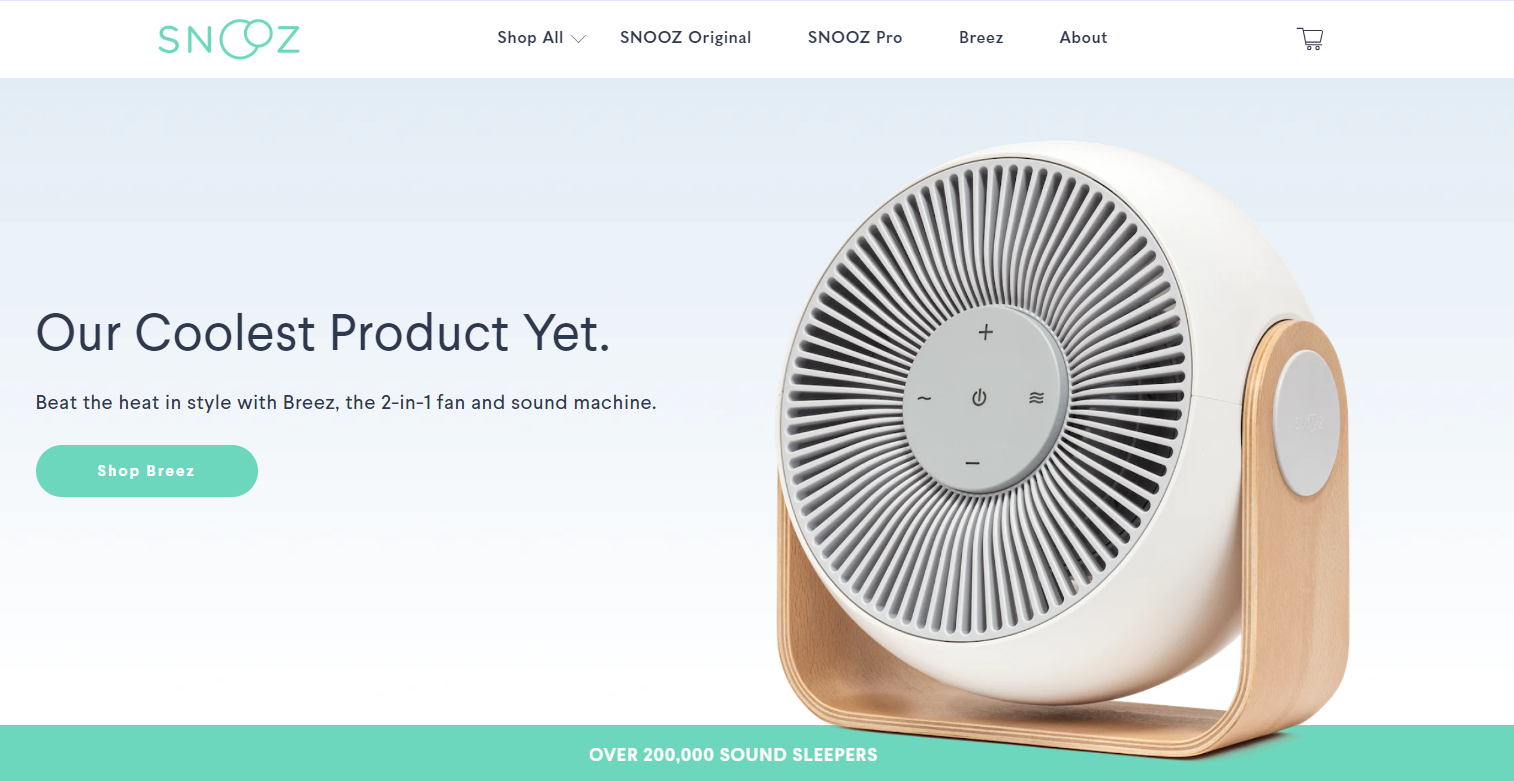 Their online store starts with a hero image of people sleeping soundly, with the message "Turn your bedroom into a sleep haven." This is followed by a section on social proof, a product description, a product image, and a list of benefits.
Snooz's success
Their white noise machines are currently in 2000 hotel rooms around Australia. Snooz received the "Best Sleep Product" award from Good Housekeeping and the "Sleep Tech of the Year" award from Sleep Review.
Key to their success
Snooze machine offers a good warranty and return policy, giving customers peace of mind when purchasing the product.
The snooze machine has a reasonable price and is suitable for the budget of many consumers. The selling price of the Snooz machine is $299. This is a reasonable price compared to the effectiveness of the product.
The best part of the homepage is a fun commercial video for the Royal Snoozfest event.
10. Artisaire
Artisaire Wax Seal Boutique is a one product Shopify store that offers a diverse range of of wax seals to choose from, including traditional wax seals, silicone wax seals, and wooden wax seals. The company's mission is to provide customers with the tools they need to create beautiful and unique wax seals for their letters, invitations, and other special occasions. The store's design is sophisticated and refined, which perfectly matches the upscale tone of the service.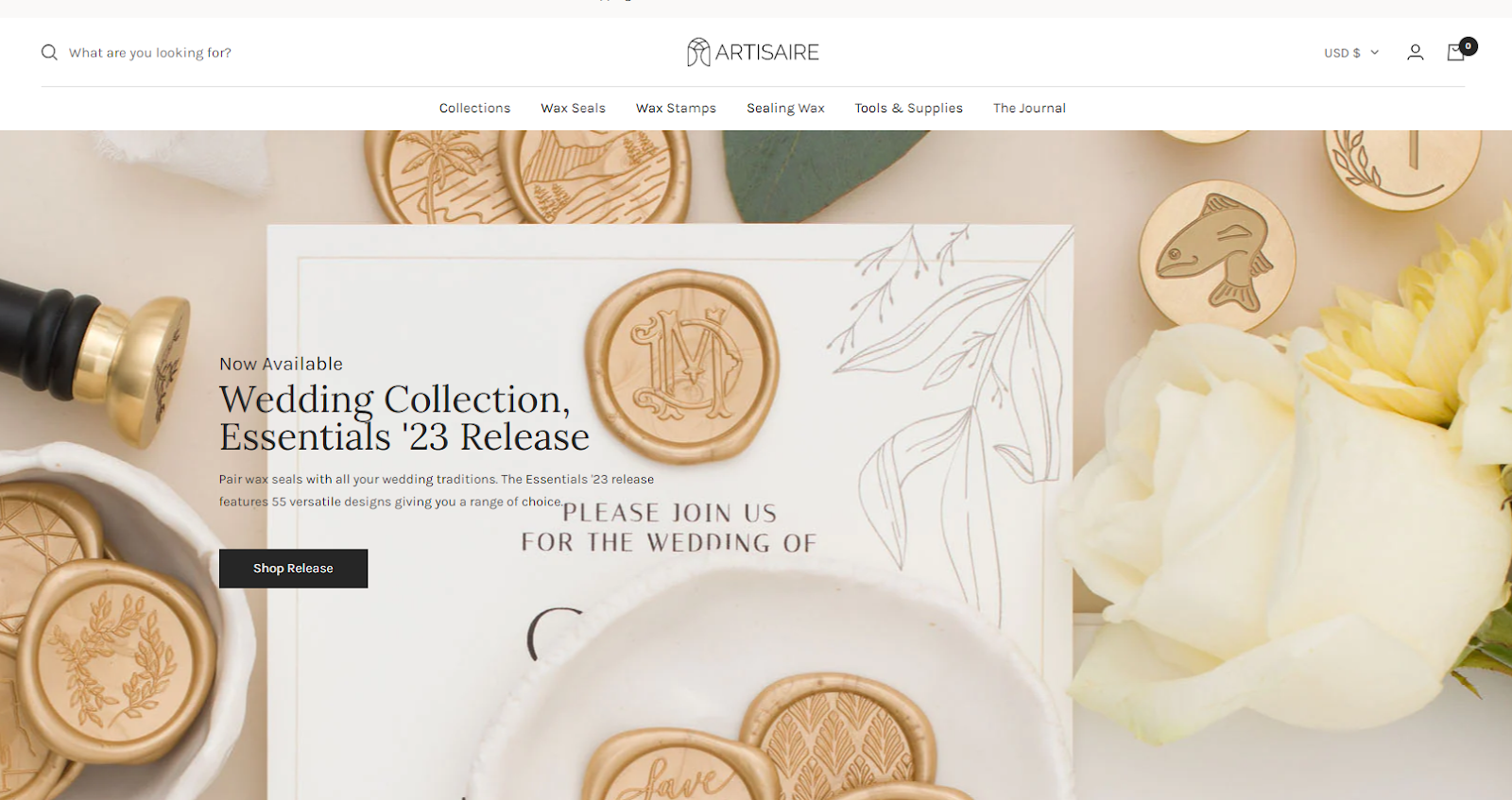 Artisaire's success
Artisaire Wax Seal Boutique has won multiple awards for its products and services, including the Martha Stewart American Made Award and the Small Business Influencer Award.
Key to their success
In terms of design, the store is elegant and classy, which perfectly fits the tone of the service
The company has targeted its marketing efforts to reach consumers who are interested in crafting and stationery by attending craft fairs and workshops.
11. Meow Meow Tweet
Meow Meow Tweet is an organic vegan skincare company that was founded in 2015 by Sarah Brown. Meow Meow Tweet products are made with organic and vegan ingredients, and they are free of harsh chemicals, artificial fragrances, and dyes. The company also uses recycled and recyclable packaging whenever possible.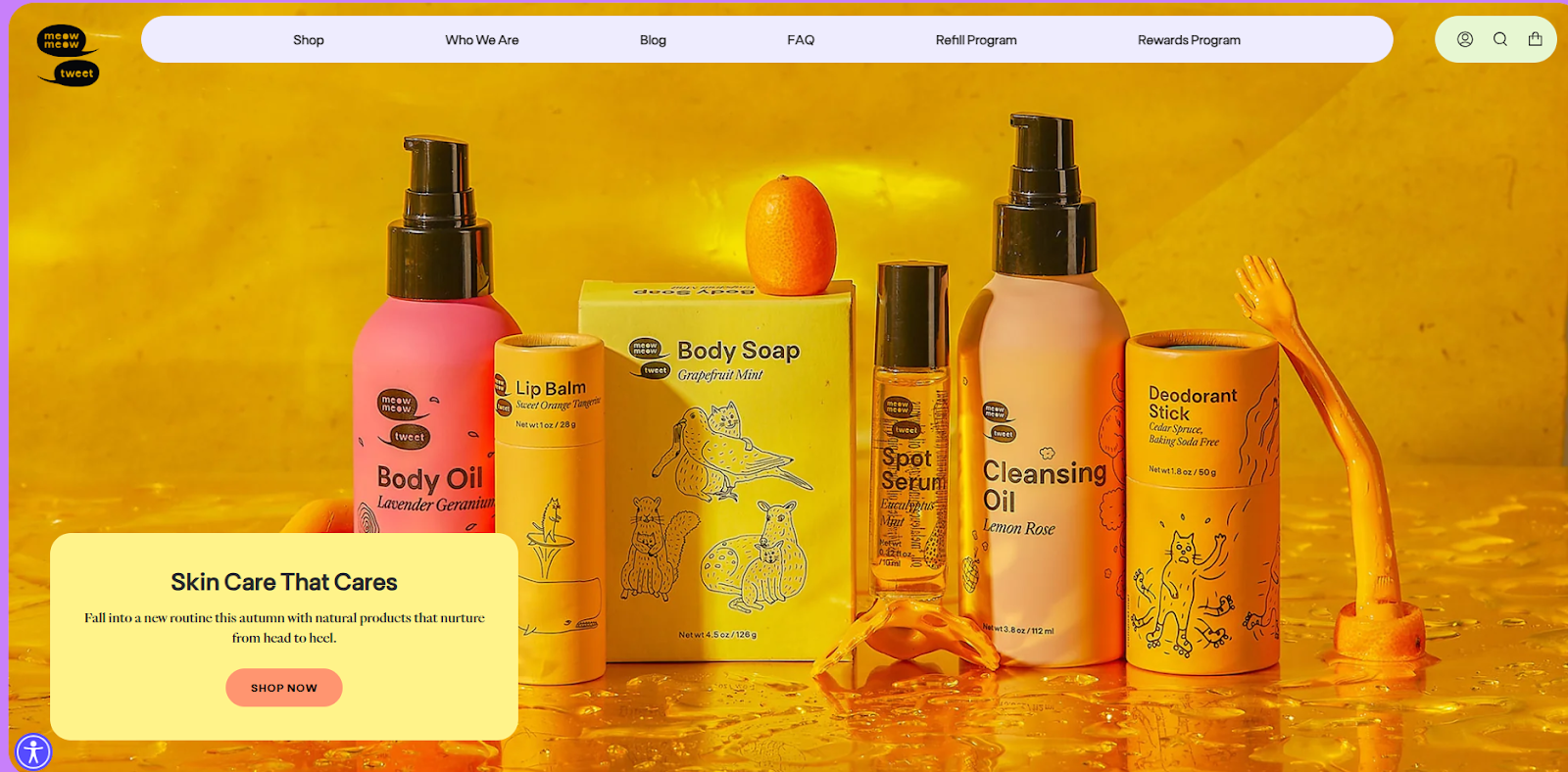 Meow Meow Tweet's success
Meow Meow Tweet's products have garnered overwhelmingly positive reviews from customers, praising their effectiveness, gentle formulations, and commitment to ethical and sustainable practices.
Key to their success
Meow Meow Tweet's bulk refill program aims to lessen packaging and waste by offering customers the option to return empty containers for reuse.
Moreover, supporting organizations that share the same beliefs create strong relations.
The company's products are often packaged in whimsical designs, and the company's website and social media channels are full of fun and engaging content.
12. The Great Cookie
The Great Cookie , founded in 1979 in America, is a one product Shopify store that is a master of selling gourmet cookies. They offer a wide variety of cookies to choose from, including classic flavors such as chocolate chip and oatmeal raisin, as well as more unique flavors such as salted caramel pretzel and peanut butter and jelly. The company also offers a variety of cookie combinations, such as cookie cakes and cookie gift baskets.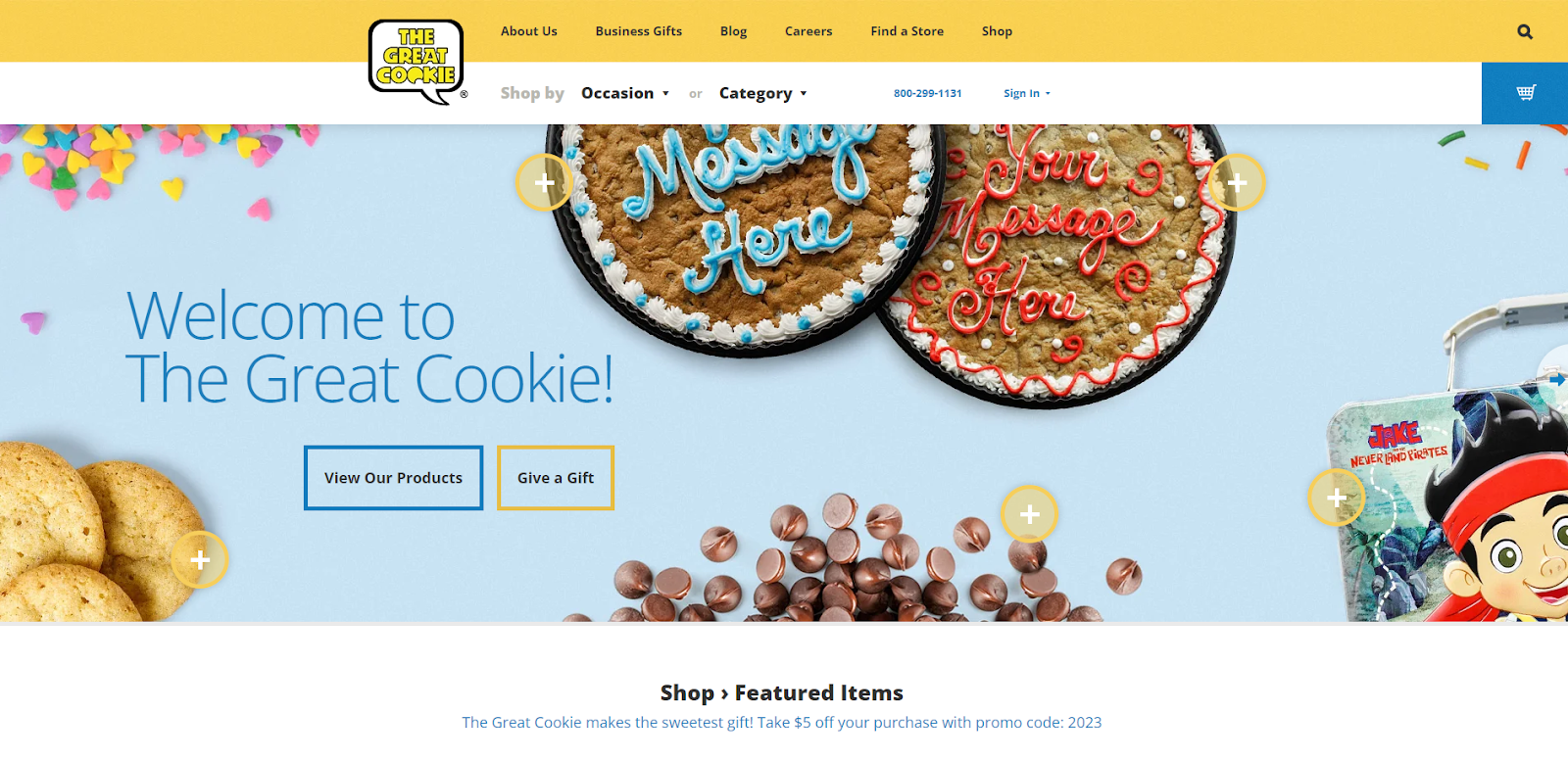 The Great Cookie's success
The Great Cookie is one of the most famous cookie stores in America. They received the "Best Cookie" award from the National Restaurant Association and the "Gold Medal" award from the International Chocolate Salon which have further solidified their reputation as a leader in the premium cookie market.
Key to their success
The Great Cookie has been praised by celebrities such as Oprah Winfrey and Martha Stewart. This endorsement has helped to legitimize the company and its products.
They always listen to customer feedback and regularly change the menu in a diverse way.
13. PillowPup
PillowPup is an online store that sells dog-themed souvenirs. Their products are a wide variety of dog-themed souvenirs, including pillows, blankets, mugs, t-shirts, and home decor items. Their website also makes it easy for visitors to filter products by category, price, and other criteria.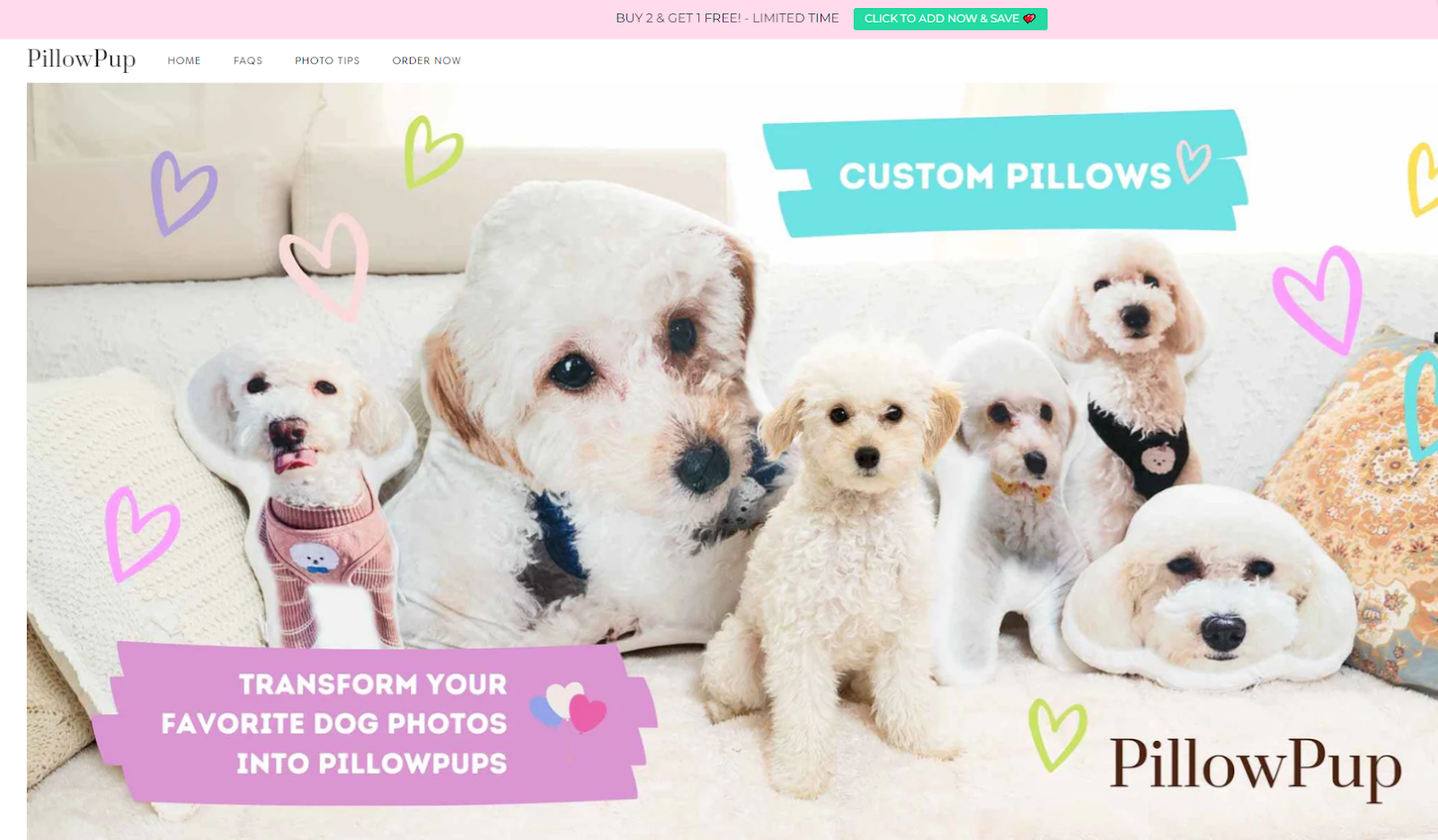 PillowPup's success
PillowPup has a growing customer base of dog owners who are looking for unique and stylish ways to show their love for their furry friends. The company has shipped products to all 50 states and over 20 countries.
In 2023, they were awarded the "Best Dog Bed" award by Pet Product News and the "Editor's Choice Award" by Dog Fancy magazine.
Key to their success
PillowPup is known for its excellent customer online service.
PillowPup is committed to quality, and this is reflected in its products and packaging.
The company's dog beds are made from high-quality materials, and its packaging is both stylish and functional.
14. Heraldic Jewelry
Heraldic Jewelry offers to make jewelry in the style of the Middle Ages. They create a wide variety of jewelry pieces, including rings, pendants, cufflinks, and more. These products are made with high-quality materials and craftsmanship and are designed to last for generations.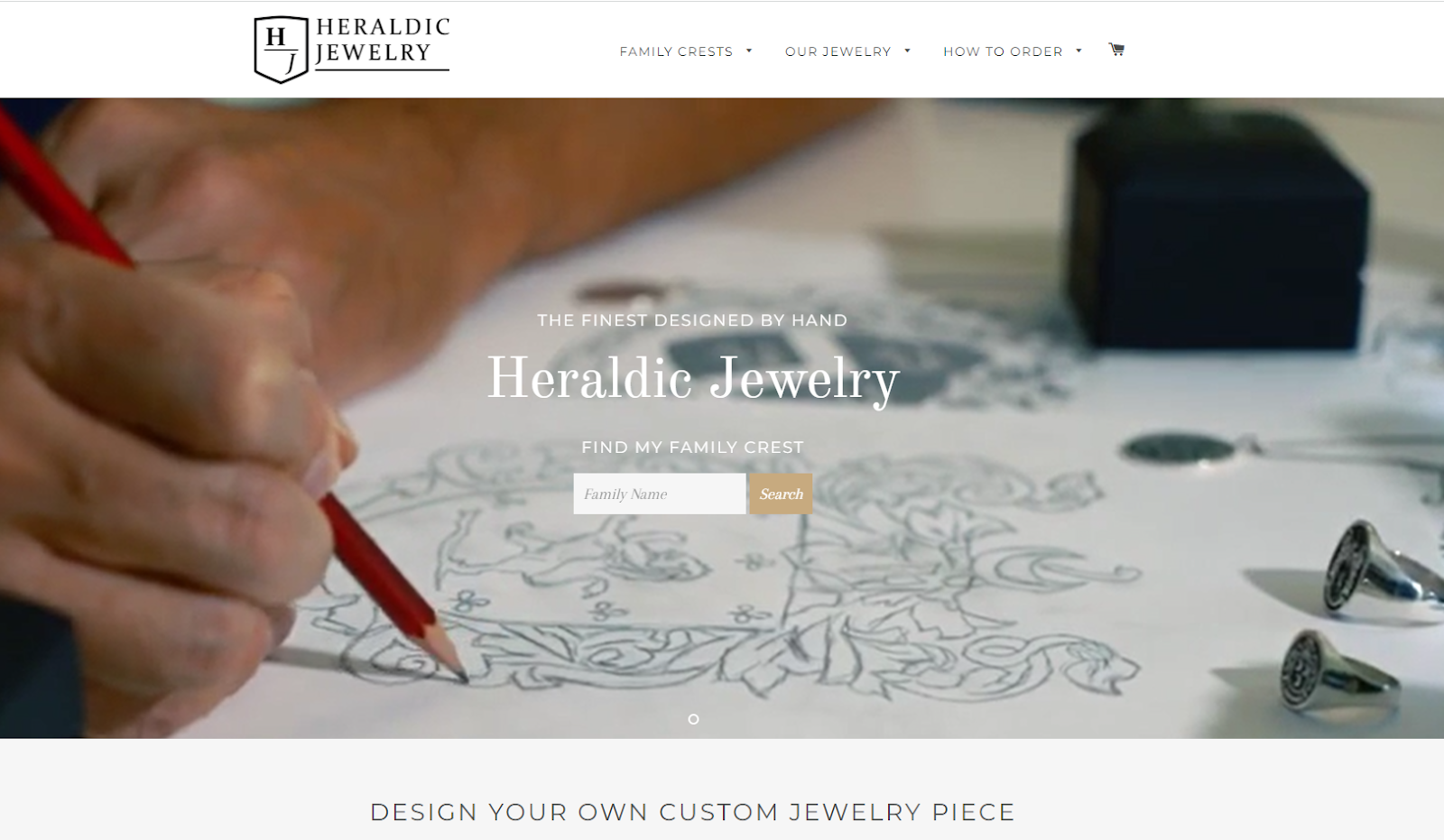 Heraldic Jewelry's success
Heraldic Jewelry has earned a reputation for its exceptional craftsmanship and meticulous attention to detail.
Key to their success
Their homepage has a sophisticated design with a harmonious color palette and high-quality images of rings that highlight the engraving.
The homepage is structured like a magazine, with a well-organized grid of linked banners.
Heraldic Jewelry has targeted its marketing efforts to reach people who are interested in history, genealogy, and family heritage.
15. Bullies and Co.
Bullies and Co. focus on selling luxury chains for dogs. Their goal is to raise awareness of these gentle giants and show people that just like any other breed of dog, a bully that is properly raised will display the care and nurturing that was provided by their devoted owners.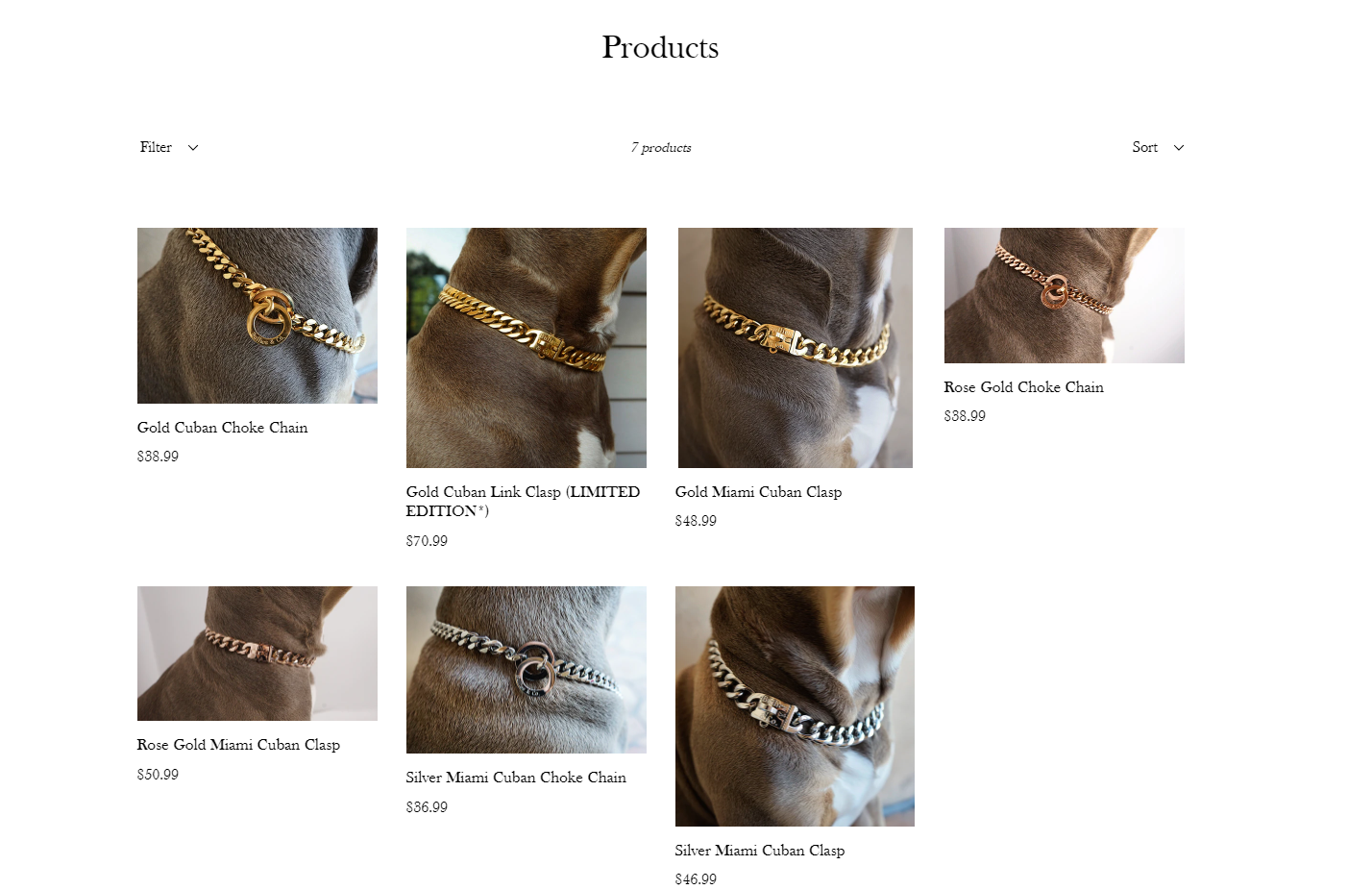 Bullies and Co's success
Bullies and Co. has garnered overwhelmingly positive reviews from customers, praising their products' durability, comfort, stylish designs, and functionality. This positive feedback has further boosted the company's reputation and attracted new customers through word-of-mouth recommendations.
Key to their success
Their website's well-crafted content and images.
Selling only one type of product helped them to communicate the right message to reach a large target audience.
16. GiveMeTap
GiveMeTap is a social enterprise that provides reusable water bottles and access to free tap water in cafes and restaurants. Their mission is to make clean drinking water available to everyone, everywhere. This one product online store was founded in 2009 by Edwin Broni-Mensah after he realized that many people worldwide do not have access to clean water, and he wanted to do something to help.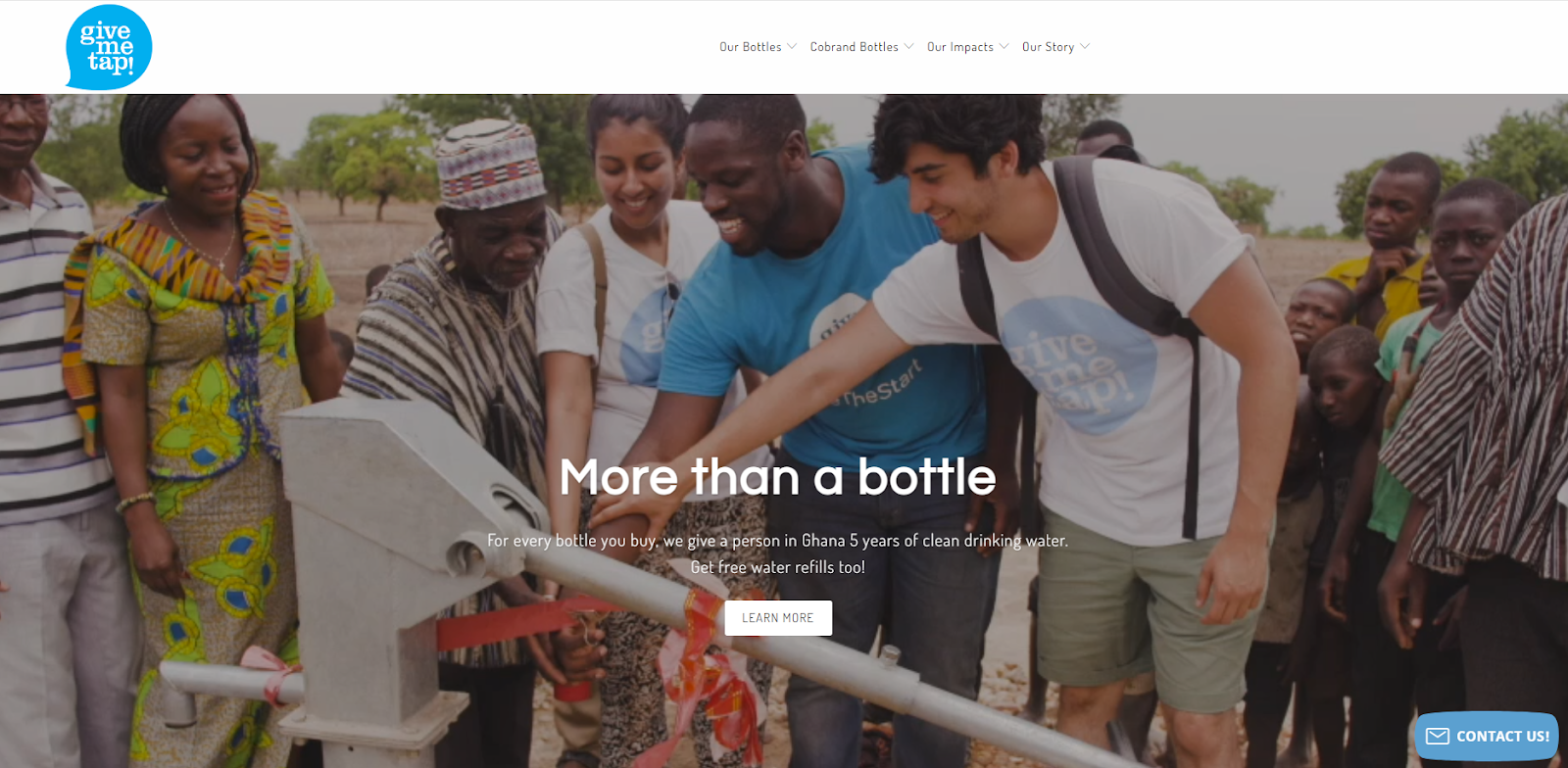 GiveMeTap's success
GiveMeTap is a successful social enterprise that is making a real difference in the world.
They only sell one product, simply water, but they have successfully installed over 1,000 water filtration systems in schools, communities, and healthcare facilities across developing countries, providing clean drinking water to over 1 million people.
Key to their success
GiveMeTap has formed strategic partnerships with local organizations, non-profit groups, and corporations to expand its reach and impact.
GiveMeTap utilizes data and analytics to track its impact, measure the effectiveness of its programs, and Make strategic choices for operations and growth based on a thorough understanding of the data.
17. Ratio Coffee
This one product Shopify store specializes in selling premium coffee makers. Ratio Coffee achieves this by employing a stylish design and providing a seamless scrolling experience enriched with uncomplicated animations.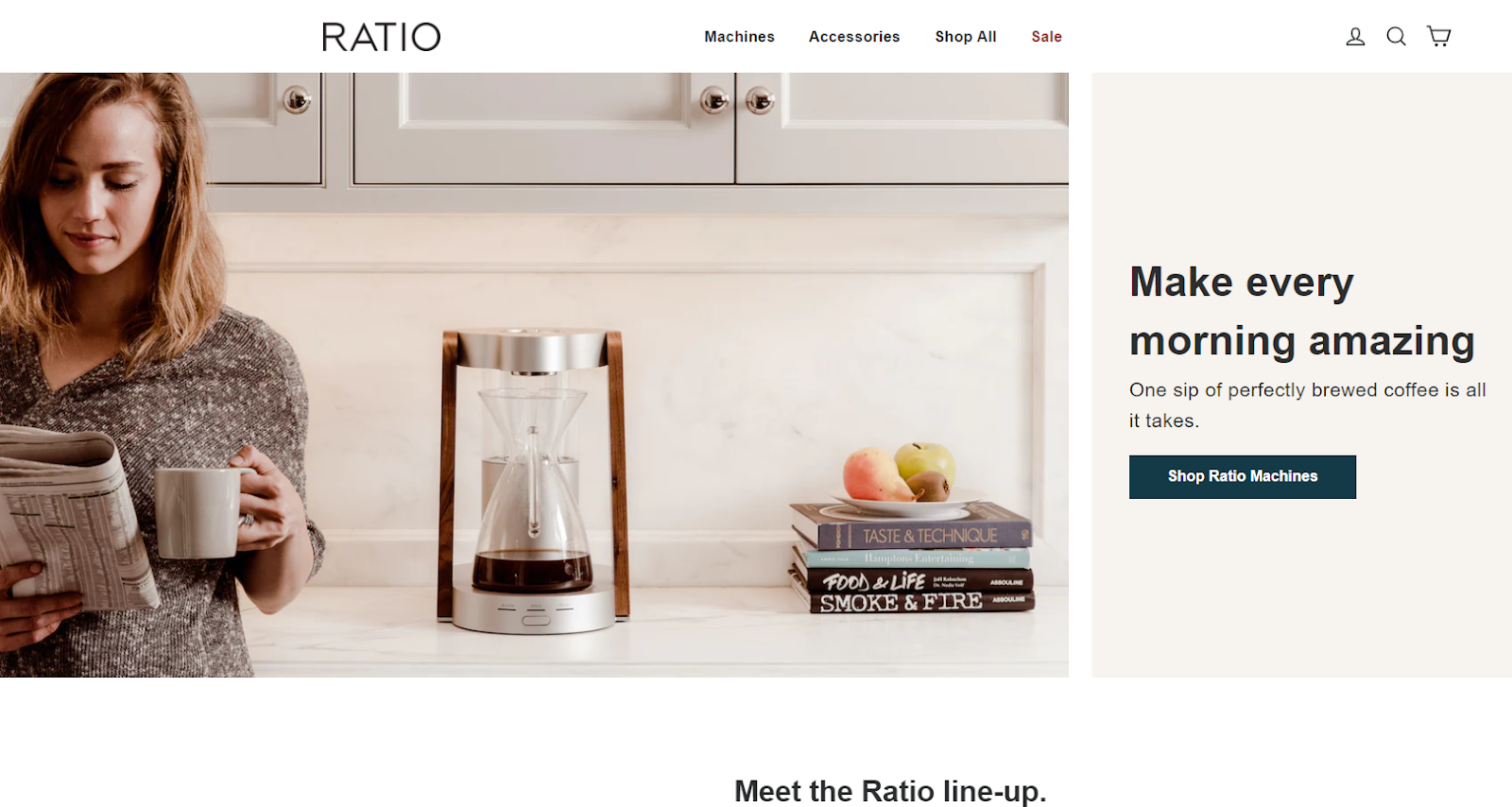 The website boasts a pristine yet impactful appearance, commencing with a striking hero section featuring a background video, a prominent headline, and a clear "call to action".
Ratio Coffee's success
In 2023, they were awarded the "Best Coffee Brewer" award by the Specialty Coffee Association and the "Editor's Choice Award" by CoffeeGeek magazine.
Key to their success
They offer many classes and workshops, as well as online resources, to help customers learn how to brew the best possible cup of coffee.
The company sources its beans directly from farmers around the world and carefully roasts them to perfection.
18. Palmpress
Palmpress is a coffee shop that sells only one kind of product: the experience of making coffee with a single-cup coffee press. The idea for Palmpress started as a way to improve their coffee routine, and it led them on a journey to learn about people and their day-to-day lives.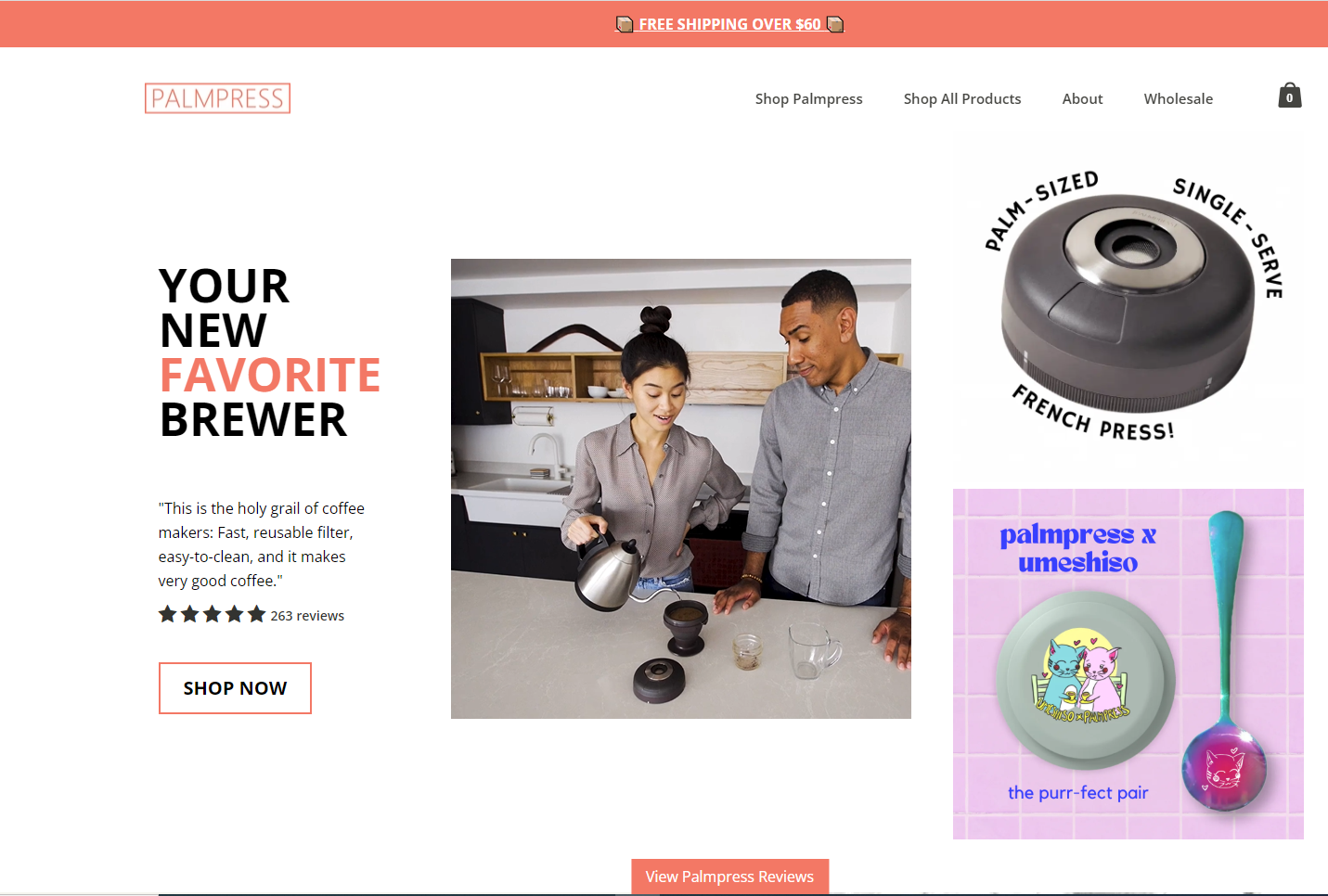 Palmpress has effectively utilized social media platforms to showcase its product, engage with coffee enthusiasts, and build a community of loyal customers.
Palmpress's success
Millions of coffee makers have been sold out all over the world and Palmpress coffee shop has shown a willingness to adapt to evolving trends in the coffee industry.
Key to their success
The page communicates the product's features through badges. These small icons with short text are visually appealing, attention-grabbing, and more authoritative.
The landing page opens with a strong hero section that immediately explains the product and includes a call to action (CTA).
19. Seattle Cider Co.
Seattle Cider Co. sells unique, small-batch ciders made from Washington apples. They use fresh, locally grown Washington apples to create various ciders, including dry, semi-dry, sweet, and fruit-forward ciders. Seattle Cider is known for its innovative cidermaking techniques and its commitment to quality.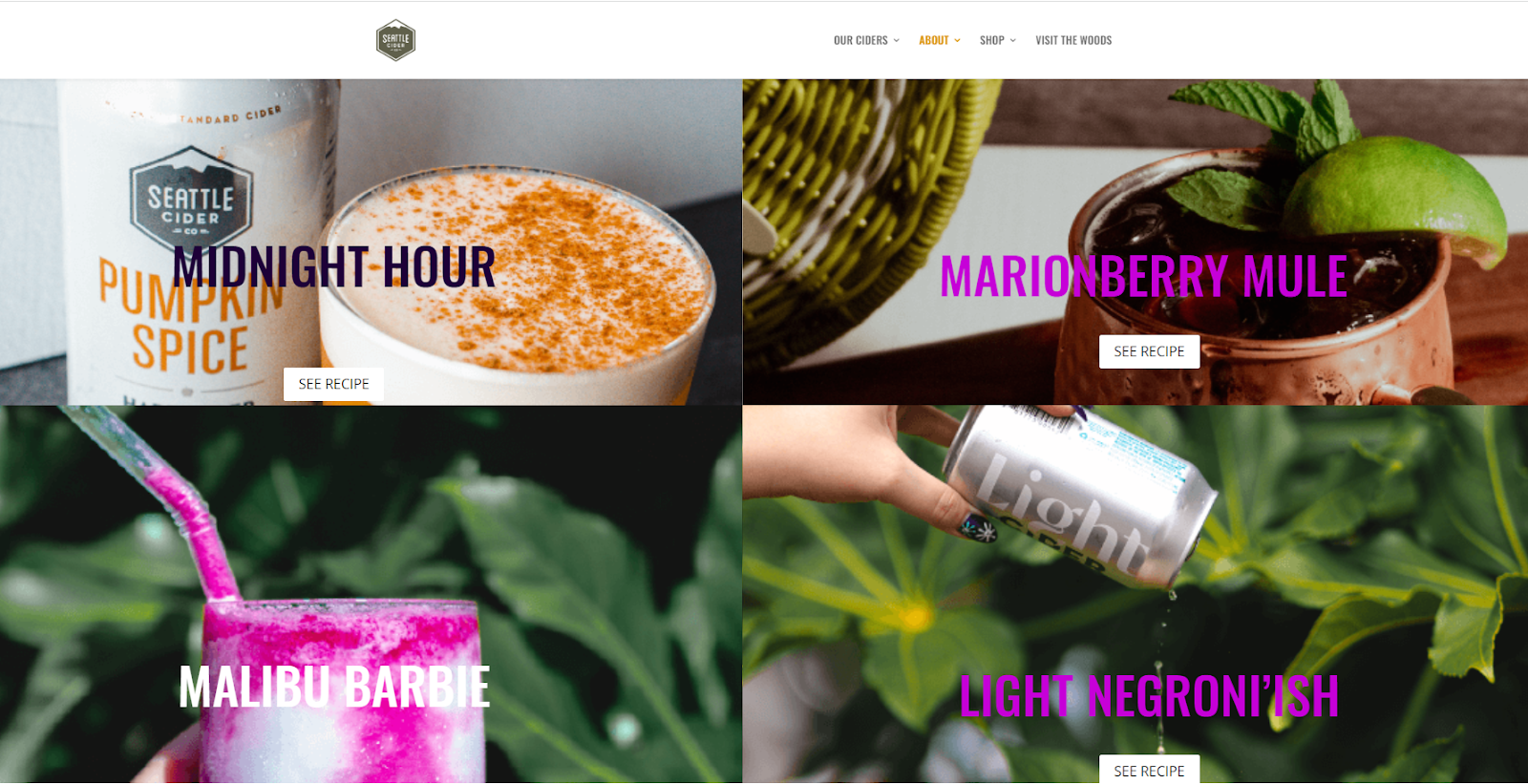 Seattle Cider Co.'s success
In just one year since its founding, Seattle Cider Company has sold more than 83,000 cases of cider in four states and three countries, and revenue has been increasing rapidly in recent years. Their ciders are well-known and available at retailers throughout the Pacific Northwest and in select markets across the United States.
Key to their success
The website's homepage features a full-page photo of Seattle, a retro logo, and a tagline that promises a cider experience.
Seattle Cider Co. effectively engages their target audience through a variety of marketing channels, including social media platforms, print advertisements, and strategic public relations efforts.
The company also hosts regular events, such as cider tastings and pairings, to promote its products.
20. Neos Smartcam
Neos Smartcam Neos Smartcam is a single-product Shopify store that started with a catchy headline that promises a solution to a problem that is unclear. Their product is presented as the smartest device to keep your home safe, and immediately after reading this, you are introduced to the idea of a SmartCam surveillance ecosystem.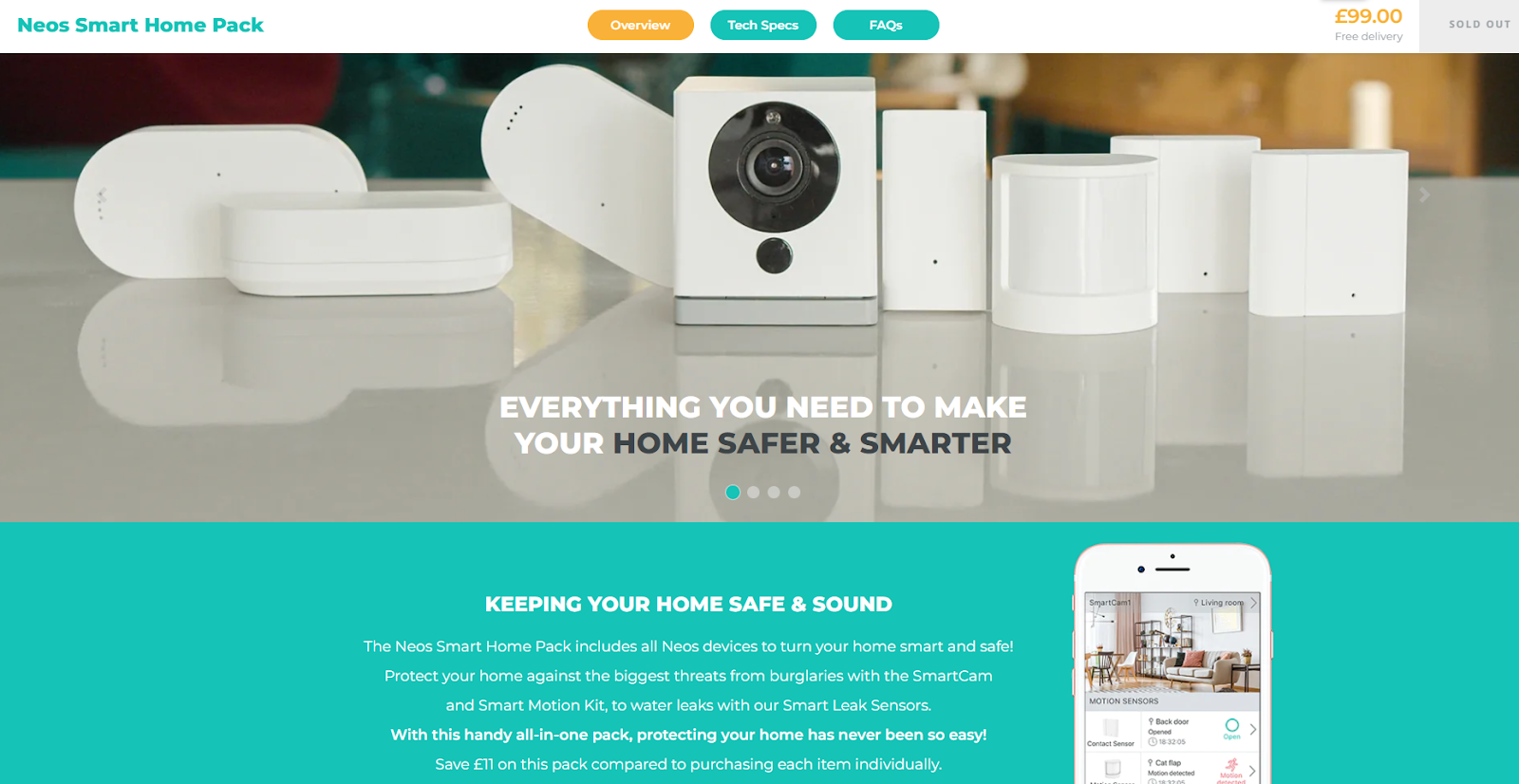 The homepage content is well-structured. It starts with the solution, then presents the physical product and software briefly, and ends with reviews. Green shapes highlight the key areas you should read. Also, high-quality 3D phone mockups with the app look high-tech and complete the design.
Neos Smartcam's success
In 2023, they were awarded the "Best Smart Home Security Camera" award by the Consumer Technology Association and the "Editor's Choice Award" by PCMag magazine. These acknowledgments have strengthened their standing as a pioneer in the smart home security domain.
Key to their success
Neos Smartcam provides a comprehensive online help center and a variety of self-service resources.
Neos Smartcam offers a unique and innovative product that addresses a growing need for home security and monitoring.
Tips to Build a Well-Qualified One Product Store
Building a well-qualified one-product store requires a strategic approach that focuses on highlighting the unique value proposition of your product and providing a seamless customer experience. Here are some essential tips to consider:
1. Choose a Compelling Product: Select a product that solves a specific problem, addresses a niche market, or offers innovative features that set it apart from competitors.
2. Build a Strong Brand Identity: Create a consistent brand identity that reflects your product's personality and resonates with your target audience.
3. Invest in High-Quality Product Photography: Showcase your product with high-resolution, professional-looking product images that capture its essence and appeal. Use multiple angles, close-ups, and lifestyle shots to showcase the product's features and benefits in real-world scenarios.
4. Implement Effective Marketing Strategies: Consider content marketing and SEO to increase traffic and generate interest in your product.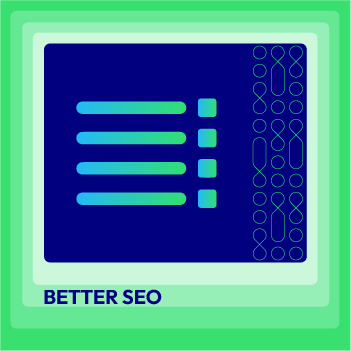 Drive more traffic to your online store and boost your rank on search engines
Check it out!
5. Provide Excellent Customer Service: Provide swift and attentive customer service by promptly addressing inquiries, resolving concerns, and exceeding expectations to rectify customer issues.
6. Design a user-friendly online store: Make it easy for customers to navigate, find information, and make purchases to improve their shopping experience.
7. Simplifying the checkout process: Checkout is one of the most important factors that determine the customer shopping experience. A confusing checkout process can cause customers to lose patience and abandon their carts. One-step checkout is a solution that simplifies the checkout process for customers.
Conclusion
A one product Shopify store can be just as profitable as a general store because it targets a specific niche with a more focused audience. To be successful in your business, you need to conduct thorough market research, plan to build a quality website, and implement the most optimal marketing campaigns. If the store's design is done well, it can be so compelling that viewers will have no choice but to become customers.

Marketing Manager of Mageplaza. Summer is attracted by new things. She loves writing, travelling and photography. Perceives herself as a part-time gymmer and a full-time dream chaser.
Website Support
& Maintenance Services
Make sure your store is not only in good shape but also thriving with a professional team yet at an affordable price.
Get Started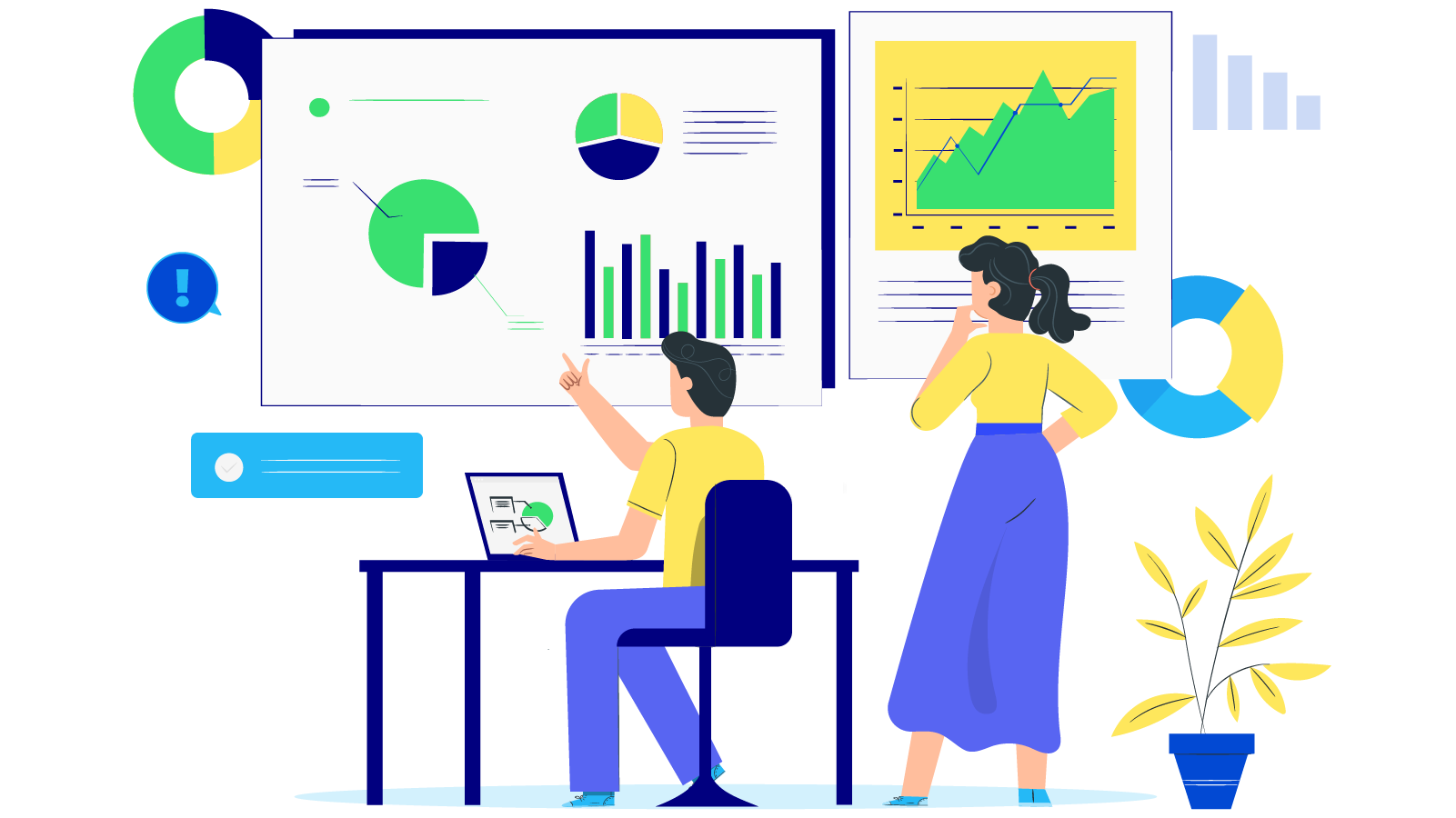 New Posts



Subscribe
Stay in the know
Get special offers on the latest news from Mageplaza.
Earn $10 in reward now!