Do I need to SEO for the FAQ page?
The Most Popular Extension Builder for

Magento 2
With a big catalog of 224+ extensions for your online store
Most shopping lovers would have known about the FAQ page, as it is the same old destination whenever they have a question about the product, service or the purchasing flow of the current website.
The FAQ page is nearly indispensable for Ecommerce websites, this fact is widely agreed. However, currently, there arises a controversial issue about whether it is necessary to do SEO for the FAQ page. This topic will focus on reasons to boost rank for your FAQ section. How exactly necessary is it, depends on your own demands of being visible on search engines. Let's look into what happens if you have a high-rank FAQ page. And build a FAQ page friendly for SEO with Mageplaza extension.
Tables of contents
What is the FAQ page?
FAQ is Frequently Asked Questions, which is gathered by the website admin and someway displayed on the website, to help customers find a quick solution for the popular already-answered question.
Do I need to SEO for the FAQ page?
For who are not sure about what is SEO for Magento store, SEO - as known as Search Engine Optimization - is a set of skills and techniques to boost the website's rank on the result list given out by searching tools such as Google, Yahoo, and Bing. This task requires both basic technical knowledge and ever-updating efforts as there is a massive number of ranking factors, which search engines use to judge your website quality.
Those ranking factors possibly are the site's content, speed, authority and so on. Google, Bing, or Yahoo, consider those factors to give you the position on the result page accordingly. If you are not confident to handle with all those complicated SEO tasks, Mageplaza SEO All-in-one Extension will be a perfect solution, help you cut down SEO workload. Auto-active outstanding functions enable continuously SEO tasks to be quicker and easier than ever before.
There has already been obvious evidence about SEO's excellent contribution to an Ecommerce website business. To simplify, just imagine you are searching for a particular product, how convincing a shop can be if their position is highest on the search result? Such this website actually gets multiple benefits from SEO, besides generating a good impression as well as trustworthiness from customers. One more customer finds out your site on search engines, one more opportunity to optimize your bottom line. Furthermore, SEO makes change for business and their own potential paying customer to meet each other.
In short, there is no doubt about SEO's necessity. However, SEO is not that indispensable for the whole site. SEO on specific appropriate pages, in reasonable moderation, will bring the best effect. Many website owners still are wondering about whether they should do SEO for the FAQ page. Some just consider FAQ as a single functional page, with pre-formatted same old questions and answers, does not have much influence on the website content.
However, for the question 'Do I need to SEO for the FAQ page?', the exact answer is that: not must, but should. Not that every store admins do optimize the FAQ section. Some of them even do not aware FAQ need more than just being visible on their website. But they would have unfortunately missed a dozen great things, because of this ignorance. To clarify this fact, the rest of this article will mainly discuss the great impacts of an optimized FAQ page.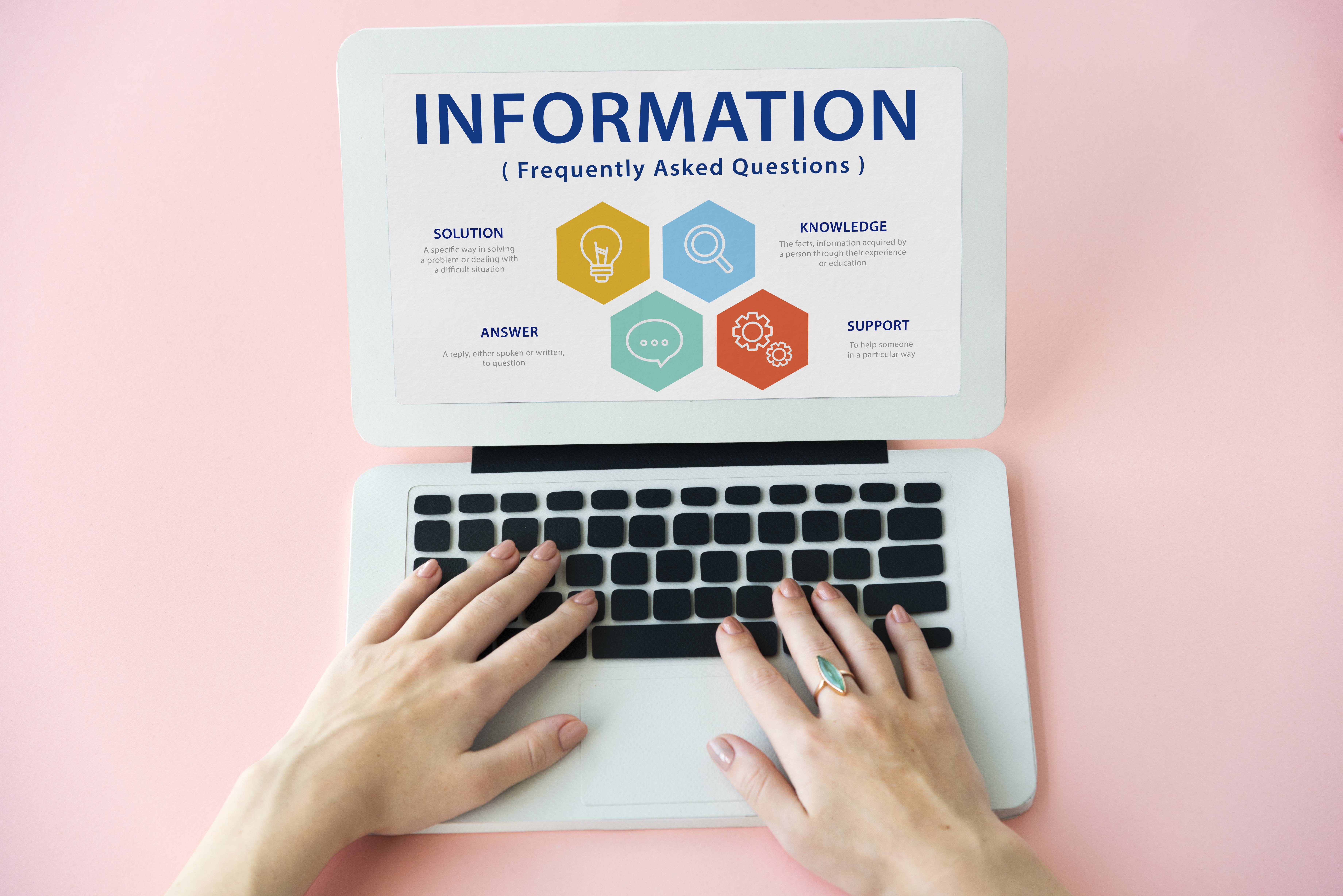 Benefits from search engines optimized FAQ page
One of the most basic functions of the FAQ page is to reduce obstacles on the path to purchase. Yet more amazingly, FAQ optimized for search engines can even open a completely new path, leading a new shopper to be your real customer. Wonder why and how? Please look into this title:
It is cool, right? By hyperlinking each of FAQ to a separate page, you can make the answers visible on Google, Bing, Yahoo, and your own site's search result. Even in case your audience is not searching for topics that related to your brand, they could have been searching for the answer to a problem regarding your industry. An answer for common problems like this can help you get found if you create optimized content or landing pages according to these specific search queries.
For instance, FAQ page of a high-tech devices vendors, directs to a separate landing page for each question, puts the buyers on an appropriate path to find an answer (or even purchase another product, as a solution for their current problem). With an FAQ system structured like this, some pages like 'How is MacBook 2017 different from 2016' can also be found on Google as prospective customers search for this information. It is what any SEO-ers expect for.
Let's see how many outstanding advantages such a visible FAQ on SEO result page may contribute:
It not only does help answer reader's questions, but this can also help them make a purchase decision faster, without losing focus. If customers do not have to wait, keep looking for the answer that they expected, they are more likely to make a move.
It presents your information transparency and trustworthiness
Optimized FAQ page makes you seem more approachable. As FAQ pages commonly are written in a conversational tone, so you can express a little more personally.
As there are many FAQ management tools that help you easily set up and update, there is not any reason not to have one. For who are running Ecommerce websites on Magento 2 platform, consider FAQ Extension for Magento 2 by Mageplaza. Just listen to your customers, satisfy them professionally with the module, and hit the top position on the result list.
How to better FAQ page for SEO?
Title Tags
If frequently asked questions are added as title tags, peoples' searching phrases can be more related, in turn, your website experience is optimized, CTR (Click Through Rate) and position accordingly increase.
Step-by-step Instruction
And do not forget to provide the answer in steps, if you want to get listed in searching engines featured snippets. This is how it looks like: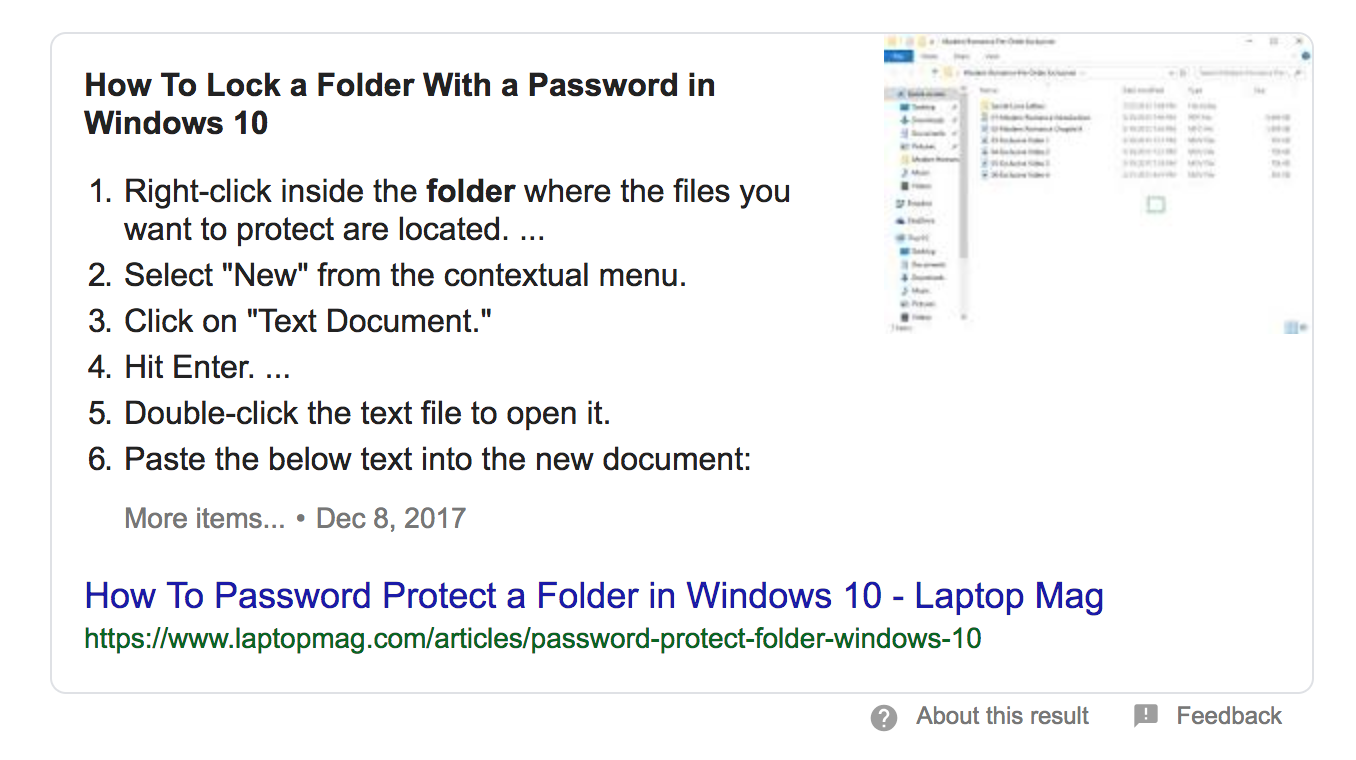 Site links
If you integrate table of contents with redirect links, it will be displayed as site links in search results.

Multimedia Objects
Wonder how to boost your SERP position and reach a great CTR? You can add multimedia objects such as screenshots, videos, diagrams to accomplish that. Besides, including social sharing button can drive more social traffic as well as triggers users to share.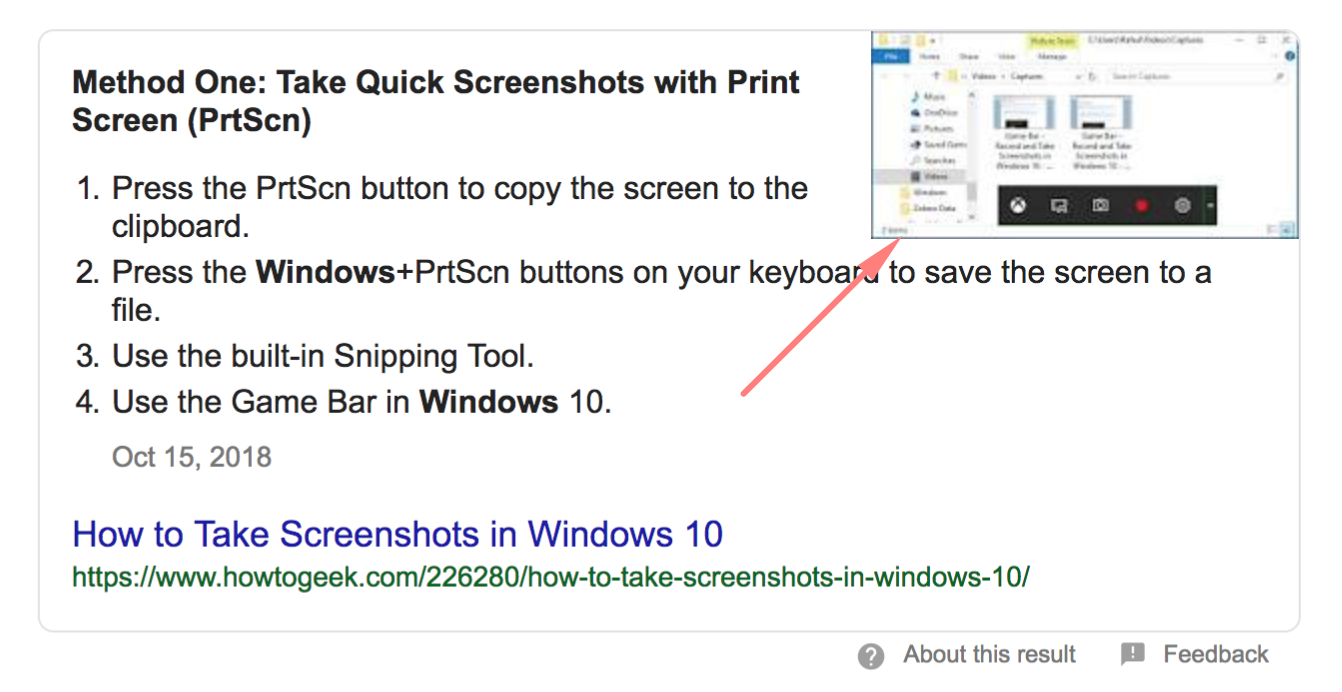 Voting option
Enabling voting options, first of all, helps self analyze, define whether you have answered the questions properly and evaluate its helpfulness to customers.
Moreover, GD star rating included in each and every FAQ article will be shown in search results, which contributes significantly to your CTR. You can add a similar star rating button on your FAQ page for a better visual and psychological effect.

Final words
FAQ page only can show its whole striking possibility when being SEO optimized. Build an FAQ section with dedicated pages for every answer, you can create a more search-friendly element for your site. You may want to know detailedly how Google and other search engines recently do rank for pages, learn more here. And, do not forget to do SEO for FAQ page, at least as effortly as doing on the whole site, if not twice, three times harder. You will win greatly with an impressive CTR.
Author bio: Kyna is a content creator at Mageplaza. As an ordinary customer, already had a special interest in online shopping, and up to now, has spent more than two years discovering online distribution channels as well as E-commerce platforms.
Website Support
& Maintenance Services
Make sure your store is not only in good shape but also thriving with a professional team yet at an affordable price.
Get Started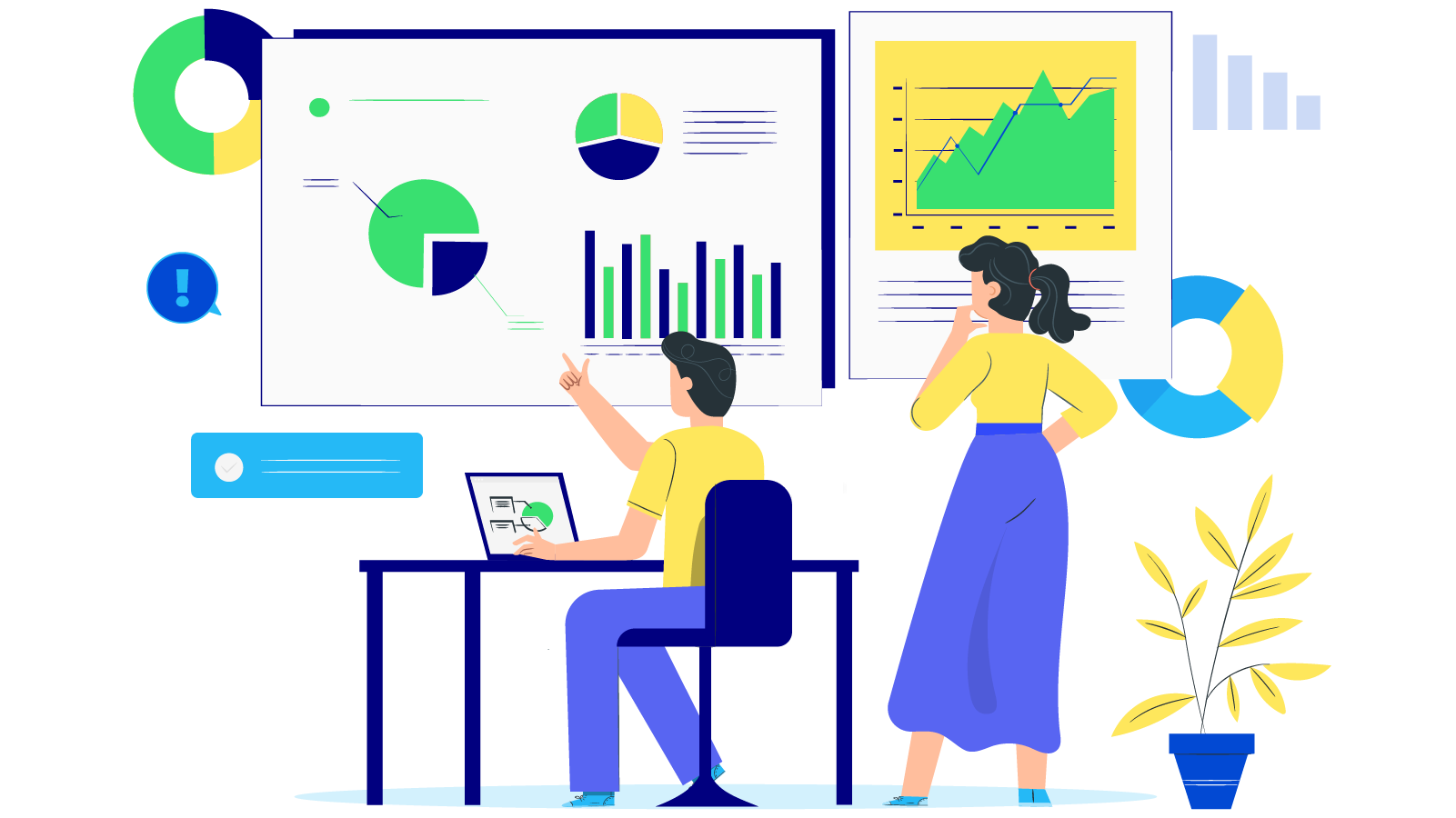 New Posts



Subscribe
Stay in the know
Get special offers on the latest news from Mageplaza.
Earn $10 in reward now!