Tips to manage multi-warehouse inventory efficiently
The Most Popular Extension Builder for

Magento 2
With a big catalog of 224+ extensions for your online store
Table Content
Introduction
Ensuring the stock flow and maintaining the stock level is vital to every business. It is, clearly, not a simple task as it consists of many different processes and components to handle. And it becomes even more complicated when your business involves multiple warehouses. If you, as business owners, are facing such a problem, this article is for you.
Explore more:Warehouse Inventory Management: Maximizing Profits and Customer Satisfaction
Benefits of a multi-warehouse inventory management system
As straightforward as its name, multi-warehouse inventory management refers to the inventory operation that involves more than one Warehouse inventory software. Since it becomes trickier when you have many warehouses to manage in comparison with having only one to handle, adopting a multi-warehouse inventory management system benefits you as business owners and operators in many ways:
Ensure all of your warehouses is working in sync and smoothly
Ensure the stock flow and control stock level to maximize your return on investment (ROI)
Avoid overselling
Ensure order fulfillment
Get valuable insights into how to optimize your business based on comprehensive reports gathering data from all warehouses.
MYOB, a program used to manage inventory, can be used to track inventory in multiple warehouses, but not every platform can. Check the program's pricing tiers before purchasing.
Without further ado, here are some tips that we find it meaningful for you to manage multi-warehouse inventory efficiently, leveraging a POS system.
Tips to manage multi-warehouse inventory efficiently
Ensure synchronization
As straightforward as its name, multi-warehouse inventory combines many warehouses that are operated at the same time. Therefore, in order to ensure an omnichannel experience, synchronization among different warehouses, and even among multiple warehouses and stores is necessary, yet tricky.
The key to this problem is the integration of your online stores, brick-and-mortar stores, POS, and inventory system with real-time synchronization among them. Ideally, when a customer buys a product through any channels that you have included in the integrated system, the stock level will be automatically updated on all channels, in real-time. This helps with not only avoiding inventory shortage but also preventing selling already out-of-stock products.
Additionally, with real-time synchronization in multi-warehouse inventory, business operators can know exactly which is the shortest route from which warehouse to customers' shipping addresses. By that, retailers can speed up delivery time and improve customer satisfaction by routing sales orders to the nearest warehouse for fulfillment.
Utilize analytics to maximize your inventory's ROI
Poor inventory management leads to unwanted consequences in ROI. And those consequences are even worse when you have not-so-well-managed multi-warehouse management. With retail inventory reports, business owners can know exactly where to adjust to maximize their inventory's ROI.
Eliminate dead stock
Dead stock is any inventory that doesn't sell or sells at a really low rate that is inconsiderable. If you aren't using inventory management software, especially when you have multiple warehouses, you're putting your business at a huge risk. That's having dead stock staying forever in your warehouses, forgotten by both you and your customers.
Dead stock negatively affects your business performance in more than one way. It not only takes up store and warehouse space but also decreases your ROI. In fact, for most retailers, if stock hasn't sold after six months, it's likely to drag down your inventory turnover ratio.
So, here's how you can take action to get rid of dead stock:
Launch sale or promotion and discount program to get some quick sales for dead stock
Bargain with your distributors to exchange dead stock for new inventory at a reasonable exchange rate.
Last option: consider donating the dead stock to charity to get a tax write-off.
Evaluate slow-moving stock
Unlike dead inventory, which doesn't sell at all, slow-moving inventory is still selling, just not as much as you'd like. And there is a chance of slow-moving inventory becoming dead inventory if no action is taken in time.
Just like dead stock, slow-moving inventory takes up your storage and negatively impacts your store's profitability. But how do you know exactly when a specific item is slow-moving? And how to deal with it when it happens?
Consider setting selling targets in your POS so that you can easily identify which products fall under target goals, which aren't selling at all and which are selling better than you expected. This helps you with both spotting slow-moving stock before it becomes dead stock, and you can restock the products that are more popular than you expected to keep up with demand.
Display slow-movers more prominently
Classic but still effective. You can make your slow-moving inventory more prominent by placing them next to some of your best-sellers that are relevant. Please bear in mind that this requires a sensitive sense and reasonable arrangement. Don't be absurd to put slow-moving products on the same shelves as products that are not related. By this, you can make both of your slow-movers and best-sellers stand out to customers, and increase the chance that customers add them to their cart.
Double down on best-sellers
It is common and understandable that when deciding on which product to stock, which one to restock, and which to get rid of, you, as business operators, sometimes make your decision based on your personal preference. To some extent, this is okay because you want to run a business that you're excited about. However, it will make you even more excited about your business by figuring out the best-sellers and double down on stocking more of them. Eventually, it's your customers who buy your products, not you, right?
In regard to this, there is a rule popular among businesses, called the Pareto principle, or 80/20 rule. It suggests that 80% of the effects of anything you might be doing come from 20% of the causes. For commerce businesses, it can be explained as approximately 80% of your sales are likely generated by about 20% of your products and services you offer. Your task as a business operator is to find out what are those 20%, then give them proper attention.
Additionally, identify complementary products and focus on cross-selling them. Try to remove intuitive and emotional elements when determining what you have in your inventory and let your sales thrive.
Moreover, with businesses operating multiple warehouses, it is even more meaningful to know whether dead stock of this location is also dead stock, or slow-movers, or even best-sellers, of the other locations. Accordingly, business owners can make timely insightful decisions.
Always have your warehouses in check
Given that you have a well-built multi-warehouse inventory with a well-functioning real-time synchronization system, as in life, there's always room for unexpected things. It is still possible that you run out of stock for popular items, especially during rush seasons such as holidays or days like Black Friday. And everything is even more complicated when you have multiple warehouses.
Therefore, do have your inventory in check always and communicate well with your suppliers in advance to know their lead time for reordering inventory. Bear in mind that suppliers have their seasonal rushes, too. Your multi-warehouse inventory management system should be capable of notifying you in time when the inventory level of any items and in any warehouse goes low. So that you can make reorders in time.
In case you still run out of stock no matter how careful you are, it is still fruitful to keep your customers informed of when you can get more stock of a product. You may offer them a coupon code or free shipping when the item is back in stock to make them happy.
In the dynamic world of e-commerce and retail, efficient stock management is paramount. For businesses seeking to elevate their warehouse operations and ensure a seamless inventory management experience, considering specialized solutions is a wise move. East Coast Storage Equipment offers an integrated approach to these challenges, providing tools and expertise tailored to the unique needs of modern businesses.
Make better multi-warehouse management plans with reports
There is always room for improvement, make sure that you make the most out of your multi-warehouse inventory management in POS to identify and figure out where you can upgrade your inventory to be more organized and cost-effective.
According to an article by Scanco, businesses typically spend about 25 to 35% of their operational budgets on inventory each year. Such a huge amount of funds, if being mishandled, could do a lot of damage to a business. In fact, businesses with poor inventory management need to spend more on inventory costs on average, resulting in smaller profits and greater chances of going bankrupt.
The first thing and foremost thing you need to do is to make a thorough inventory plan by looking at comprehensive reports including data from all channels. What are the best-selling products during which period of time? What marketing campaigns or promotions that make the most and the least sales? Based on that, you can know whether your current distributing and sourcing methods are suitable, and which products you should or shouldn't reorder next year.
Next, consider how your business and industry have changed. Did you expand your business to other regions? Did you start selling online? Did you adopt social media as a tool to interact with your customers? With all of the information about what has changed and what will change, you can make a better inventory plan for the next periods.
To summarize
A proper inventory management system is critical to the success of every business, especially when you have multiple warehouses. As it becomes quite tricky and complicated when it comes to multi-warehouse inventory management, some key tips you need to know are: Ensure synchronization, utilize analytics to maximize your inventory's ROI, always have your inventory in check, and make better multi-warehouse management plans with reports.
Feeling scared and dizzy imagining how much work you need to handle to ensure well-functioning multi-warehouse inventory management? Don't worry, by adopting a POS system, you have your work done by technology-advanced POS software. And all you need to do now is monitoring.
There are many POS solutions providers that can help you with multi-warehouse inventory management, some to mention are ConnectPOS and Mageplaza. Contact now for further assistance!
Author: Hann P. is a copywriter at ConnectPOS. Being fascinated with Fintech and E-commerce, she has been keeping an eye on how technology has been changing the game in the fields.
Website Support
& Maintenance Services
Make sure your store is not only in good shape but also thriving with a professional team yet at an affordable price.
Get Started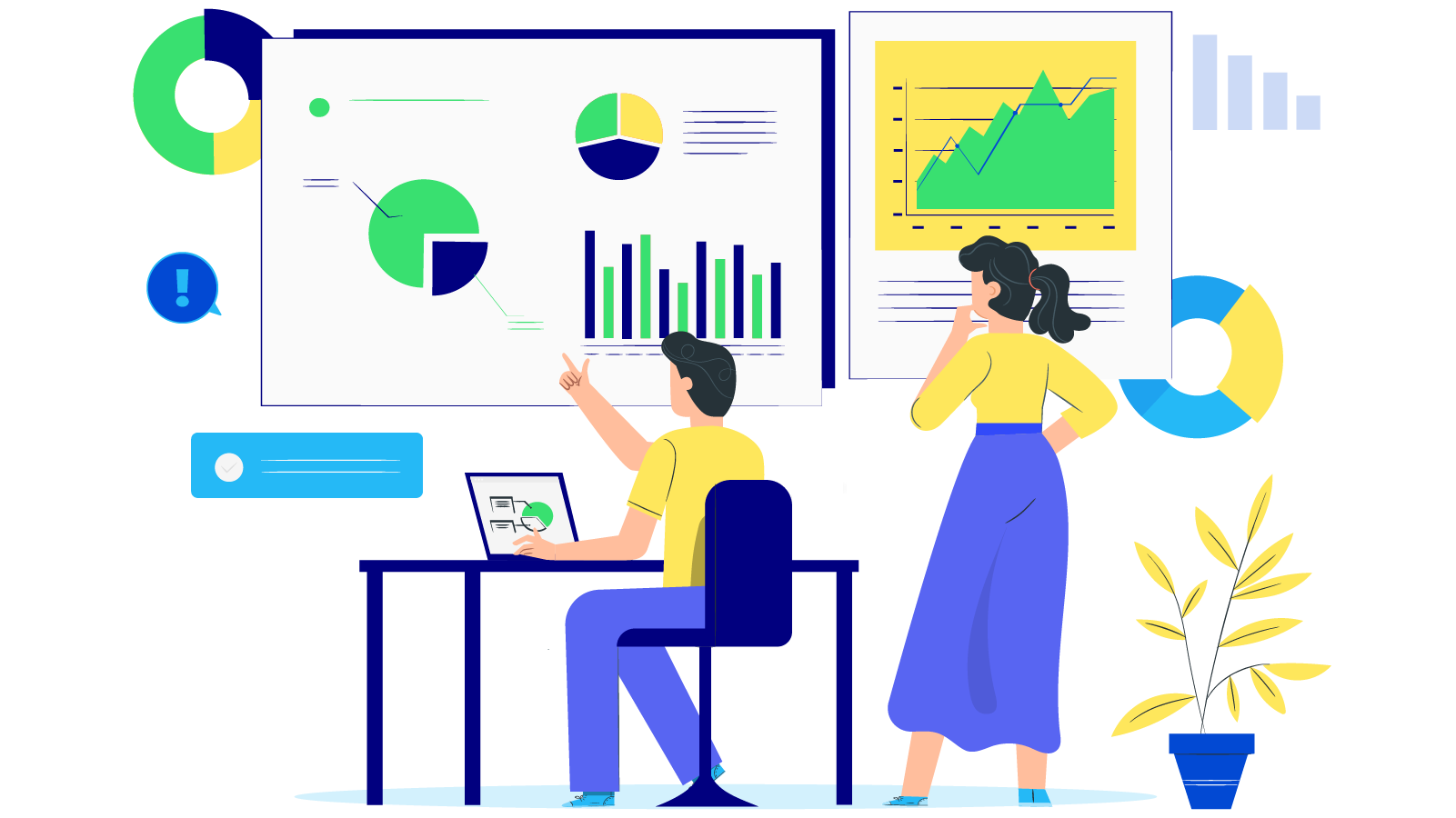 New Posts



Subscribe
Stay in the know
Get special offers on the latest news from Mageplaza.
Earn $10 in reward now!