8+ Best Magento 2 Whatsapp Extensions That You Can Trust
The Most Popular Extension Builder for

Magento 2
With a big catalog of 224+ extensions for your online store
To stay competitive, store owners always find ways to keep in touch with their customers and allure new clients to their stores. Nevertheless, today businesses encountered a situation when regular communication channels such as phones and emails have already been no longer valuable.
Social media services guarantee large reach but can't offer personalized communication with clients. Thus, the business requires a robust commonly-used communication channel that works to boost conversion and facilitate approaching the target audience.
Whatsapp is considered one of the most prominent instant messaging apps across the world. Merchants can leverage this channel to interact with your audience in a manner they would love to. Therefore, it is essential for you to use a Whatsapp extension for your Magento 2 stores that deliver a smooth service experience for your customers via the platform.
Here's a collection of the best Magento 2 Whatsapp extensions, helping you come up with the most suitable choice for your e-commerce business.
Table of Contents
1. Magento 2 Whatsapp Contact & Share by MageBazaar
Magento 2 Whatsapp Contact & Share extension is a wonderful solution for enhancing user experience because it allows customers to contact store owners directly through Whatsapp.
Key features
Easy to use and manage the module without any technical proficiency
Provide pre-made button styles
Let you customize the contact button's position
Allow you to configure the Whatsapp Share button from the backend
Pricing
The extension costs $59.00 with 3-month free support. If you require more support, you need to pay more.
6-month support: $39.00
One-year support: $79.00
Besides, MageBazaar offers its professional installation with the price of $20.00
2. Magento 2 Whatsapp Contact by Webkul
Whatsapp Contact from Webkul allows customers to contact the store owner via Whatsapp. This can lower the efforts of communication over the mails for the fundamental questions like quoting the item.
The shopper can contact the store owner from different pages on the website that covers the product page, cart page, header and footer of the page, and order completion page. The buttons available on the different pages will lead the shopper to the Whatsapp window where they can communicate with the store admin.
Key features
Display Whatsapp contact link on various pages
Activate Whatsapp web access
Provide Whatsapp window view
Pricing
This module prices at $49.00 with 3-month free support plus the installation fee of $9.80. Webkul offers two other support options for store owners, including 6-month support ($19.60) and one-year support ($24.50).
Besides, the Whatsapp extension supports the Magento Community edition for free, Enterprise edition ($49.00), and Enterprise Cloud edition ($49.00).
3. Magento 2 WhatsApp Notification Extension by MageAnts
Magento 2 WhatsApp Notification Extension by MageAnts allows businesses to send notifications to their customers via Whatsapp when an order has been placed, modified, shipped, and/or canceled.
This extension helps keep customers up-to-date on the status of their orders. By notifying them via WhatsApp, businesses can save time and ensure that their orders are processed accurately and quickly.
Features
Admin has access to multiple templates for different notifications.
Offer better user experience by designing personalized messages.
Admin can add their mobile number to receive all the notifications.
Fully compatible with Twilio WhatsApp API.
Keep customers updated about their order activities via WhatsApp notification.
It's a great way to keep customers informed. Businesses can ensure that their customers remain loyal and excited about their products. By keeping them updated on the status of their orders, businesses can encourage repeat business and build customer trust. This will result in increased efficiency and more control over the customer's shopping experience. Not only will they be notified about their order status, but they will also get updates about store activities. This saves you time and is also hassle-free.
Pricing
The price of the module starts at $89.00 with the Magento Community edition. And the Enterprise edition will cost you $189.00. Buying this extension from MageAnts will get you the following:
Free update
3 months of free support ($49 & $69 for 6 months & 12 months support)
30-day money-back guarantee
4. Magento 2 Whatsapp Contact by Meetanshi
It's always great to have a conversation with your customers or potential ones. It brings you an opportunity to communicate with them and encourage them for conversions or satisfy them with excellent customer service.
And Whatsapp Contact extension from Meetanshi is another way for you to facilitate your conversation with customers via Whatsapp.
Key features
Offer three different types of button, including an icon, box, or QR code button
Allow admins to set various chat agents
Provide the close button option
Enable you to flexibly customize the contact button
Support displaying Whatsapp Contact button on any devices
Pricing
The price of the module starts at $79.00 with the Magento Open Source edition. With the Enterprise edition and Enterprise Cloud edition, you need to pay an extra fee of $150.00. Notably, purchasing this extension from Meetanshi will get you:
Free lifetime upgrade
365-day free support
30-day money-back guarantee
5. Magento 2 Whatsapp Contact by MageComp
The Magento 2 Whatsapp Contact extension enables your customers to quickly connect with you by a single click. It provides backend options enabling one or many Whatsapp operators along with their Whatsapp numbers.
Key features
Allow you to enable Whatsapp Contact for mobile devices only
Let users change Whatsapp icon, color, position, animation, and text
Enable store owners to configure the extension with ease from the backend
Support using the Whatsapp contact extension with the Whatsapp business app and send automatic responses to customers
Pricing
The extension costs $29.00 with 3-month free support for the Community edition. Additionally, you can pay an extra amount of $49.00 and $79.00 for 6-month and 12-month support, respectively. MageComp also charges another fee of $149.00 if you use the Magento Enterprise and Enterprise Cloud editions.
Besides, the professional installation costs $29.00, and the fee for installation and setup is $49.00. The module also comes with a 30-day money-back guarantee and a lifetime free update.
6. Magento 2 Whatsapp Chat Connect by SetuBridge
This Whatsapp extension designed by SetuBridge aims to let businesses leverage Whatsapp as a live chatting app widget. The module enables you to include a Whatsapp business chat button on your site or store, through which your shoppers can connect directly from the Magento 2 site.
Key features
Ensure a quick and convenient support experience
Support configuring the Whatsapp Business application as an automatic responder for customers
Support customizing everything related to the Whatsapp app
Able to identify the user agent and open the mobile app or web app accordingly
Pricing
The module costs $59.00 with 6-month free support. You can pay more to lengthen the support time:
6-month support: $39.00
One-year support: $59.00
If your store's running on the Magento Enterprise edition, you need to pay an additional fee of $41.00. Once you purchase extensions from SetuBridge, you'll get a one-year free upgrade and a 45-day refund guarantee. You can try using this module for your store without any worry. If anything goes wrong, you can get back your money immediately.
7. Magento 2 Whatsapp Share by MageCube
Whatsapp Share extension from MageCube is an amazing medium to send and share content with your Whatsapp contacts and groups.
Being one of the most widely-used messaging platforms, Whatsapp helps users chat with friends and share content and media with ease. Meanwhile, the Whatsapp Share module brings users an easy and comfortable way to send their beloved items and wishlists to their Whatsapp contacts in one click only.
Key features
Able to work on any mobile devices that get Whatsapp Messenger installed
Support the Whatsapp share option for certain categories or all categories
Allow users to share product URLs with product names, descriptions, prices, and coupon codes
Allow you to set custom labels for product name, description, price, and discount
Pricing
The module costs only $9, along with 60-day free support, free installation, and a free lifetime upgrade.
8. Magento 2 Quote on Whatsapp by Webiators
The Quote on Whatsapp extension enables customers to maintain a proper conversation with the store owner. Visitors now no longer have to wait in the queue for the quote response. With this extension, shoppers can get a quotation via Whatsapp by clicking the available buttons on the product and order success page.
This is a robust feature that can push the development of the e-commerce store. Conversion rates will be significantly boosted as the store owner can answer all customers' questions quickly. Visitors find no need to submit support tickets and wait for responses.
Key features
Allow customers to demand a quotation on Whatsapp with ease
Allow customers to share order details via Whatsapp
Enable the store owner to customize messages for every page
Support setting the quote button to appear on the product page or order success page
Pricing
The price of the Quote on Whatsapp module for Magento 2 is $69.00 with 3-month free support. This price only applies to stores running on the Magento Open Source edition. For other advanced Magento editions, you need to pay $60.00 more.
For more support options, you'll need to pay $45.00 and $75.00 for another 6-month and one-year support, respectively.
Webiators also offer additional services, including:
Pro installation: $25.00
Pro configuration: $25.00
Conclusion
Magento 2 Whatsapp extensions allow e-commerce merchants to implement the Whatsapp chat and share functionality with smooth app integration. Installing a Whatsapp module can help enhance your communication with customers and drive loyalty for your business.
By giving your visitors the option to share information on your items, you can grab new customers, boost brand recognition, and have an extra sales channel.
If you know any other Magento 2 Whatsapp solutions beyond the above list, please share with us in the comment section.
Have a lovely day! Thank you for reading.
Website Support
& Maintenance Services
Make sure your store is not only in good shape but also thriving with a professional team yet at an affordable price.
Get Started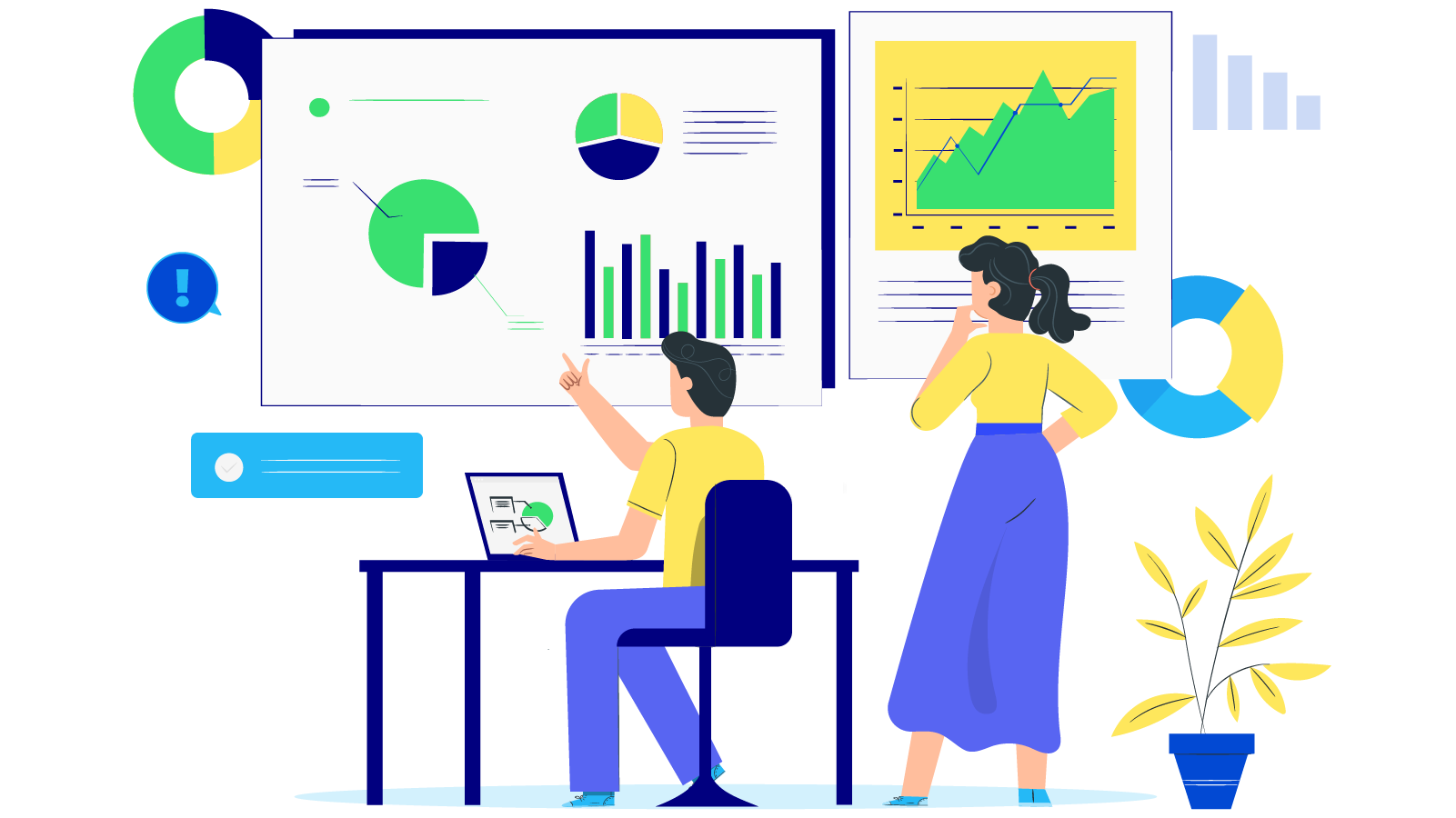 New Posts



Subscribe
Stay in the know
Get special offers on the latest news from Mageplaza.
Earn $10 in reward now!