Magento 2: How to Get Free Product With Purchase of Another Product
The Most Popular Extension Builder for

Magento 2
With a big catalog of 234+ extensions for your online store
Giving away products with purchase is not a new sales tactic. However, its effectiveness remains the same since everyone loves discounts and extra gifts.
Gift-with-purchase is one of the easiest marketing strategies to entice customers to buy more and expand your businesses.
Today, this post will tell you about the theory behind gift with purchase and how to set a "free product with purchase" offer in a Magento 2 store.
Table of contents
What is the free gift-with-purchase in marketing?
Discount, price cut, or free gift-with-purchase are commonly used sales tactics when consumers walk in to buy a few things from a retail store. It goes the same with an online store!
This tactic is used for 2 primary goals:
Entice customers to buy more to receive more value (the free gifts) for the same price

Arouse customer's desire to buy, then convert them from prospects to active shoppers
Giving away the right items as a thank you gift for customers' purchases can take back a huge benefit and significant leads.
In most cases, a gift with purchase is only utilized for upselling. In other words, customers only get extra gifts when they buy a given number of goods or dollars. For instance,
Shoppers with an order value of more than $50 will get a free surprise/ selected gifts

Or You will receive a mini size lipstick for free when purchasing a foundation palette
This way, merchants can make consumers add more units to their carts, especially for low-ticket or slow-moving items.
Benefits of gift-with-purchase for eCommerce businesses?
As mentioned above, gift with purchase is, for sure, an integral part of a sound customer engagement system for starting strong relationships with customers.
It's not hard to realize the exponential advantages of giving away promotional products to your shoppers for their purchases. For a better illustration of the effectiveness of free gift with purchase, take a look at the following statistics of Quality Logo Products:
There are 5 vital benefits of gift with purchase in a nutshell, which makes this tactic a must-try technique on your ultimate marketing kit. They are:
Provide more brand value to customers: Other promotions such as discounts or price cut only lower don't increase any actual profit margin. Meanwhile, an extra gift brings perceived value for the recipient

Drive the business's conversion rate: Customers are likely to convert when they feel a purchase is value-added. At the same time, free gifts make your deal more like a good economic decision to shoppers, which create strong purchasing power

Encourage repeat purchases: Customers might try and love those gifted products, usually mini-size or sample versions. Therefore, they are likely to come back to purchase the full-size or additional item after using the gift

Support the brand's customer loyalty program: Apart from being an effective sales technique, a valuable gift-with-purchase delivers your thank you and gratitude to customers for trusting and making purchases

Incorporate with the brand's upselling strategy: Free gifts can be a perfect incentive for upselling customers. It has the same purchasing power as deep discount or price cut but more advantageous for eCommerce businesses in term of profit margins
Besides the above advantages, gift-with-purchase purposes can change to fit with the business's marketing goal.
In other words, you can utilize and take advantage of additional gifts in many different ways, not limited to upselling or brand loyalty programs. Eventually, you can:
Give away a new, updated, or older version of your wanted product to get customer opinions and data

Promote low-ticket items by taking them as free gift for customers' orders

Use exclusive and limited products gifts as the extra value for loyal customers when making purchasing in a certain period
Why does the free "gift-with-purchase" work?
The power of gift-with-purchase comes from the word "free". The truth is that customers, even ourselves, believe in getting more of a bargain when receiving something for free with the purchase.
This feeling becomes much stronger than getting a discount or price cut on that purchase, even if the gifted item is worthless in monetary terms.
On the other hand, adding extra gifts for customers' orders is cheaper for retailers while creating a perception of more value than offering a discount. Plus, gift-with-purchase also comes as a multi-functional sales tactic for retailers.
How to get free product-with-purchase for your Magento 2 store?
Step 1: Create a New Cart Price Rule for gift-with-purchase promotion
Log in to your Admin Account

In the left sidebar, choose Marketing > Promotions > Cart Price Rule

Click the Add New Rule button to set the new rule for the gift-with-purchase promotions
Once selecting the Add New Rule button, you will be redirected to the New Cart Price Rule page. Here, you have to complete the settings of 4 tabs, including:
Rule information

Conditions

Actions

Labels
You just have to fill in the required fields for the Rule Information tab, just like creating any new Cart Price Rule.
However, if you are applying several cart price rules simultaneously, we recommend you set the activate time and rule priority for the new rule to better rule management.
Step 2: Configure the Cart Price Conditions on the Condition tab
Here, store owners need to set the conditions to trigger the rules. In other words, the gift-with-purchase offer on the storefront is available only when all these conditions are satisfied.
Like other cart price rules, you can establish the scope of the new Cart Price Rule with 4 options:
Product attribute combination

Product subselection

Cart Attribute

Conditions combination
Click on the (+) icon to add as many new cart price rule conditions as you want. To delete any statement, simply tab on the (x) icon.
Step 3: Set the Cart Price Actions on the Actions tab
Once all the conditions are satisfied, then the actions you set on the Actions tab will be applied immediately to customers' orders on the frontend.
Next, select Apply = Buy X get Y free (discount amount is Y). By doing this, you can enable your shoppers to get a free item with another product's purchase. In other words, when customers add X number of items to their carts, they will get a quantity of Y for free.
Then, your job is to set the details of your gift-with-purchase promotion by completing the rest fields on the Actions tab:
Discount Amount: The number of free products given for a customer's purchase

Maximum Qty Discount is Applied To: The maximum times customers can apply this discount

Discount Qty Step (Buy X): Enter the number of items shoppers must purchase to get the free product

Apply to Shipping Amount = Yes: The gift-with-purchase promotion will be applied separately to the subtotal and shipping amount

Discard subsequent rules: Here, you can decide whether to restrict application of the other existing discounts with new cart price rule

An additional condition can be set to the action related to Free Shipping, if the:

Free Shipping = No: The free shipping is not available for items in the free gift campaign

Free Shipping = For matching items only: The free shipping is only available for items satisfying all the conditions of the rule

Free Shipping = For shipment with matching items: The free shipping is available for shipments including matching items
For instance, you want to launch a "Buy 2 Get 1 Free" promotion on your website (No maximum free items gifted). That is how the cart price rule is set up at the backend:
Choose Apply = Buy X get Y free (discount amount is Y)

Discount amount = 1

Maximum Quantity Discount is Applied = 0

Discount Qty Step (Buy X) = 2
Click here to see more examples of different gift-with-purchase offers for your e-store at the backend.
Step 4: Set the conditions for the products applied the new Cart Price Rule
You can find the setting for this action right at the bottom of the Actions tab. Merchants are able to specify the "free gift-with-purchase" offers by setting rules for certain items in their websites via the below configuration.
Step 5: Set the Cart Price Labels on the Labels section
Enter the text in the Default Rule Label for All Store Views

In case you have multiple store views. You can specific labels for each of them on the Store View Specific Labels section
Step 6: Save and apply the new Rule
When finished, click on the Save Rule button to save and enable the rule on the storefront.
Still need a specialized "Free gift" extension?
That's all for creating a gift-with-purchase offer on Magento 2. With these simple steps, a free gift-with-purchase promotion is ready to implement on your Magento 2 anytime.
Still, there are some aspects to consider when implementing this kind of promotion via the default Cart Price Rules of Magento 2 :
Customers can only select and change their gifts on the shopping cart

The addition of a gift-with-purchase in Magento 2 default is an automated process. It means that store admins can not change the settings from automation to manual and vice versa

Since the gifts are only displayed on the shopping cart, customers must direct to their shopping carts to pick their wanted attributes for a gift right or make any changes
And other limitations that can make your promotions lack the personalization and an enhanced user experience. Of course, these problems can all be solved if you are equipped with enough coding knowledge.
In exchange, you can waste a lot of time and effort to optimize a free gift-with-purchase campaign on your e-store for its best performance. Therefore, a module that helps you leverage the full potential of the "free gift" theory should be seriously considered.
Free Gift for Magento 2 is an option that should be put in your consideration list because of its intuitive and advanced capabilities. Not only can this module overcome all the limitations of the default Cart Price Rules on Magento 2 it comes with outstanding features that boost your "free gift" campaign's effectiveness.
Things to consider for a useful "Free gift with purchase" promotion
To get out the most of the "free gift-with-purchase" technique on your site, choosing the gifted items can be known as an essential step.
Below is some advice you should consider for your future gift-with-purchase offers to gain the best results:
Give away things relevant to the customers' purchased items. Furthermore, it needs to be attractive enough to entice hesitant prospects to buy. For instance, giving a small pack of cotton pads for free when the customer buys 2 makeup removers.

If you want to choose gifts that aren't related to customers' orders, the selected one should bring actual and enough value to generate sales.

It will be best if your gifts don't affect the shipping rates since it can come with lots of unexpected expenses. So consider taking small and light items.

Announce your customers about your free gift-with-purchase offers via outstanding banners displayed on your store or other official brand's channels like Facebook or Instagram, etc.

Promote and make the "free gift" offer more compelling by generating a sense of urgency. You can do that easily with a countdown timer displayed on the brand's website.

Consider setting the order value for getting free gifts is around 10 to 15% higher than your store's average order value. A reasonable economic point customers can accept based on the product's prices in your promotion.

Integrate the free gift-with-purchase promotion to other sales tactics such as upselling, countdown timer, free shipping, and so forth to make it more competitive and attractive for customers.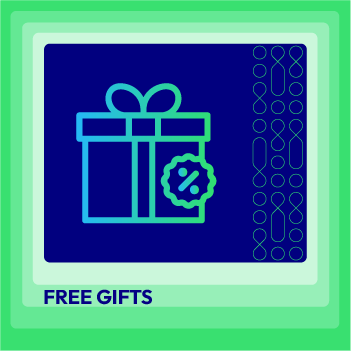 Free Gifts Extension for Magento 2
Retain customers and boost sales easily by offering free gifts
Check it out!
The bottom line!
The gift-with-purchase is always an effective method for any business to drive their visibility, retain customers, and gain an influx of sales as well.
All in all, don't make your gift-with-purchase offers boring! Create a buzz by integrating them with limited production series or current sales strategies that deliver unique and relevant value to your customers.
Magento Support
& Maintenance Services
Make sure your M2 store is not only in good shape but also thriving with a professional team yet at an affordable price.
Get Started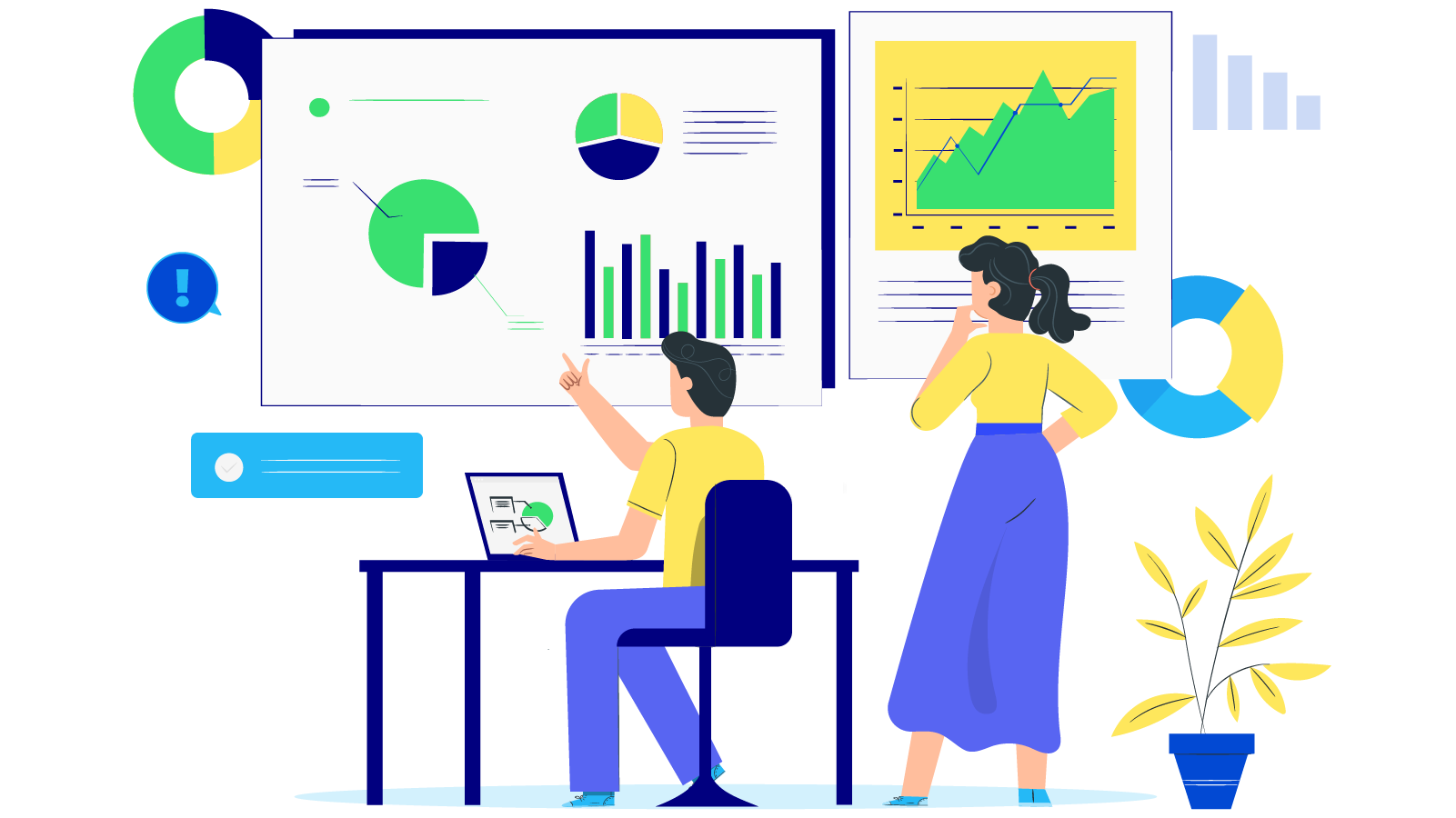 New Posts

Subscribe
Stay in the know
Get special offers on the latest news from Mageplaza.
Earn $10 in reward now!