How to configure Gift Card delivery in Magento 2
The Most Popular Extension Builder for
Magento 2
With a big catalog of
234+ extensions

for your online store
Recently, gift vouchers have been increasingly favorable among shopping doers. Because of its useful features and convenience, a gift certificate can be purchased by shoppers for themselves as well as treated as a gift for other people. Hence, equip your Magento stores with a Gift Card extension is definitely a strategic investment that will beneficial to your business a lot. With Magento 2 Gift Card extension, there are various functions that can be configured to suit your demands. This post focuses on helping shop admins to configure Gift Card delivery function in Magento so that their customers will be much happier with more choices provided.
Normally, gift cards exist in two forms: physical and digital certificates. Physical vouchers are printed cards that can be redeemed at the store when customers check out by showing the cards to shopkeepers. On the contrary, digital certificates are cannot touched vouchers which can be sent to recipients via email address or phone numbers. Therefore, it is often kept in personal cell phone or in email inbox. However, a virtual card after being sent can also be printed to become a physical voucher. Leave physical cards to one side, I will help you set up delivery function for virtual certificates in Magento.
Before starting, make sure that your Magento store is already facilitated with a Gift Card extension. If you do not know how to install it, follow instructions here.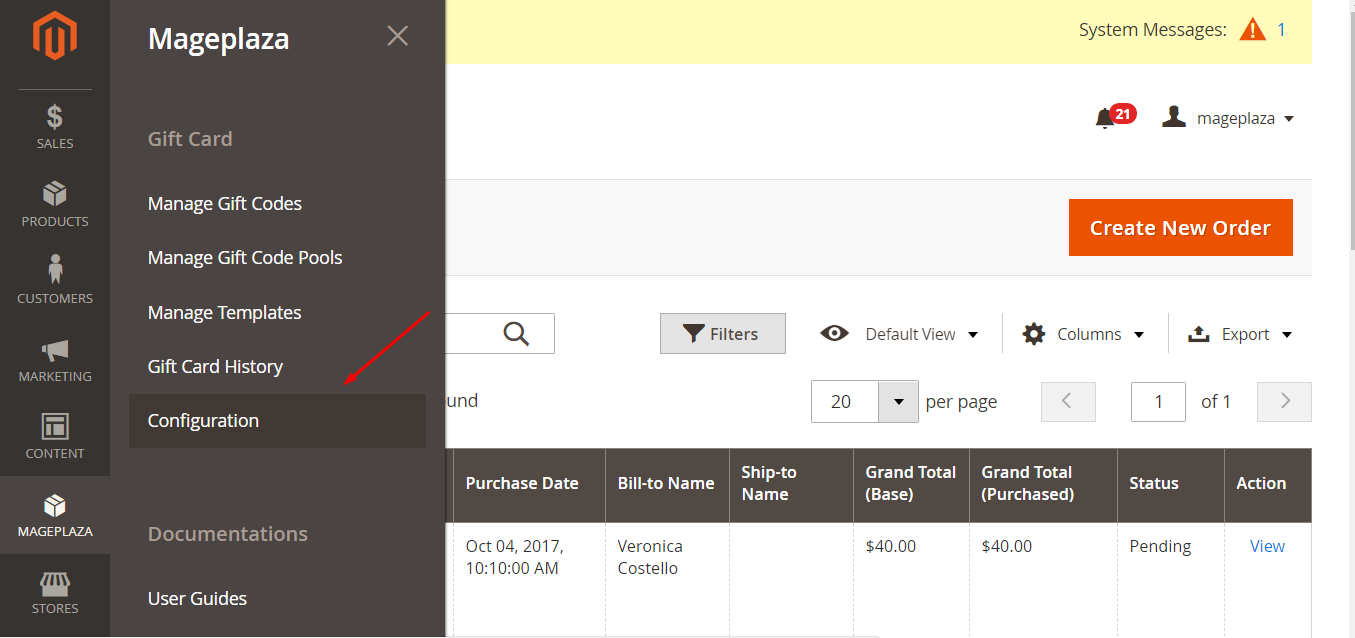 First, in the backend from your Admin Panel, select Store then choose Configuration to start managing delivery function. In case you have not configured any functions, refer here to see full guideline. Provided that you finish enabling turn on gift card general configuration for your stores, now go to Gift Card Product Configuration. In this field, you can yourself decide the valid lifetime for a card and enable Delivery Date and Select Timezone by selecting Yes in the field box.

After that, focus on the main setting by navigating Email Configuration and SMS configuration. These functions allow buyers to receive to send digital gift vouchers via email address or phone numbers beside physical certificates.
Email Configuration

First, turn on Email Notification by setting Yes in the option box. Next, configure Email Sender by choosing one option in the field box. Based on your intention and your store system, you can decide among five default selections: General contact, sales representative, Customer support, Custom Email 1, and Custom Email 2. Normally, the most chosen option is general contact.

SMS Configuration
The very first step you have to do is enable SMS Delivery by clicking on Yes option. In the management page, you can see some fields under Store View as they will appear in the product page when customers decide to send gift vouchers via SMS. With these fields: Twilio Account SID, Twilio Token, and Sender Phone Number, you do not need to make any change for them as buyers will fill in their information.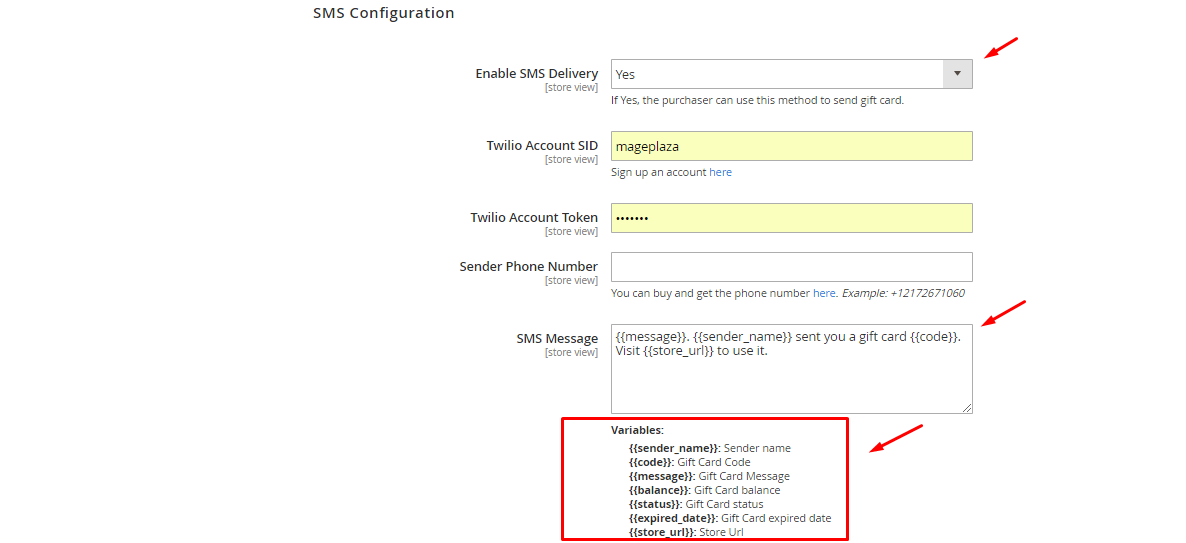 The very last part need to set up is SMS message. In this field, you can decide what content will appear in the message sent to recipients. For example, there some fundamental parts which are Sender Name, Gift Card Code, Gift Card Message, Gift Card Balance, Gift Card Status, Gift card Expired date, Store Url.
Once you already finish all these steps, do not forget to click on Save button right on the top of configuration page to save adjustments for your stores.

After the gift vouchers are delivered, shop admins can decide whether they should send notification messages to cards owners about card status such as a new update or the incoming expired date. These messages can be sent via both email address or phone number based on owners' preferences and purposes.
In short, configure Gift Card delivery for Magento stores is not quite difficult, especially when you are using Mageplaza Gift Card extension since all easy-to-understand instructions are presented in each step. Additionally, other available functions in this extension are also friendly to configure. Therefore, why don't you still hesitate? Let Mageplaza Gift Card extension put a hand to significantly help you satisfy even the most difficult customers. If you want to find out more surpass advantages of this extension, please visit our web page for more details: https://www.mageplaza.com/magento-2-gift-card-extension/
Magento Support
& Maintenance Services
Make sure your M2 store is not only in good shape but also thriving with a professional team yet at an affordable price.
Get Started
New Posts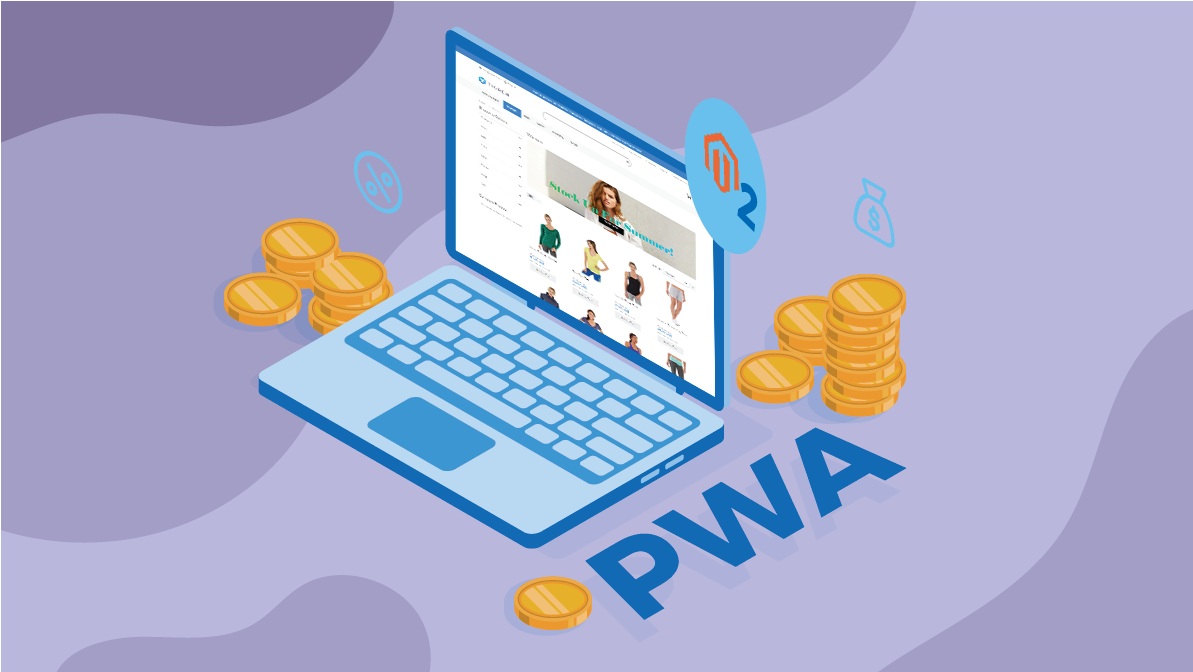 Subscribe
Stay

in the know

Get special offers on the latest news from Mageplaza.
Earn $10 in reward now!