What is a Customer Service Representative? Job Description, Skills, Summary
The Most Popular Extension Builder for

Magento 2
With a big catalog of 224+ extensions for your online store
Serving customers should be everybody's job at your company. No matter if you provide customers with the latest products, outstanding services, or an efficient E-commerce experience, their satisfaction should be every employee's goal.
While all of your staff should put the customer first, there are often one or more teams dedicated to supporting immediate client needs and maintaining customer satisfaction. These frontline employees act as the central support resource and ensure customers are happy with your products or services.
In a customer service team, this role is called a customer service representative. In this blog post, let's explore what a customer service representative does and how to become a successful one.
Table of Contents
What is a customer service representative?
Customer service representatives are customer-facing employees in your service team. Their job is to provide information about products/ services, receive and answer requests, questions, and complaints from clients via the phone, email, live chat, social media, or in-person.
Customer service reps often use their innate knowledge of the company's internal resources, such as a knowledge base, to help customers deal with their issues. In addition, they can be proactive, too. They can solve problems before clients recognize them by reaching out with company updates and product offers.
For example, your company might realize a bug in one of its latest products. Service reps would send out emails explaining how to troubleshoot the error before customers reach out to your team.
Customer service reps can have full-time or part-time employment. Some factors, like experience level, location, and industry, typically affect their salaries.
Standard salary in the U.S: $12.83/ hour
Some salaries range from $7.25 to $27.20/ hour.
Related topic:
What does a customer service representative actually do?
Customer service reps work in almost every industry, and their job tasks can vary depending on where they work. For example, representatives who work in banks may answer clients' questions about their accounts, while representatives that work for utility and communication organizations may help customers with service problems, such as outages.
In general, customer service representatives take charge of the following tasks:
Share information about products and services. Customer service reps provide clients with details about the company's products or services. They share pieces of information like specifications, pricing, and available options. They might also demonstrate the right way to operate a product or show how to use services. They generally follow pre-written scripts to make sure that they provide accurate information.

Answer customer questions. Customer service reps respond to client inquiries, either verbally or in writing. They assist customers in comparing products and services and advising them about which options to go with. These support professionals may also help clients calculate discounts or inform them about sales.
In fact, many companies choose to reduce this responsibility's pressure by creating an informative FAQ (Frequently Asked Questions) page, which helps customers find common questions quickly. An FAQ extension is useful, as it can help cut down workload while avoiding duplicate content that is unhealthy for SEO. Within this page, clients can look up their questions and receive answers instantly.
Respond to customer complaints. When clients are not satisfied with a product/ service, these support representatives are responsible for handling complaints. They read or listen to customer problems and suggest available solutions. In their efforts to satisfy clients, they might offer replacement items, refunds, or discounts on future purchases. In some particular cases, they might refer clients to supervisors, especially when handling complicated complaints.

Work with other relevant internal teams. There are sometimes issues that are highly technical or beyond the scope of what a support rep can handle on the spot. For those cases, the support team needs to make sure the problem is being communicated to the right internal teams, and they take appropriate action to resolve it.

Process orders and returns. Many customer service representatives process client orders and returns in person, online, or over the phone. They supervise the purchasing procedure, process cash payments or credit cards, and reimburse clients for canceled items or return items.

Document customer interactions. Customer support representatives document their exchanges with clients by using customer relationship management (CRM) software. They create client records, manage digital support tickets, and monitor issues and resolutions. When supporting current customers, they may retrieve and update customer records, or tag them for follow-up by supervisors.

Collect feedback from customers. The work of a customer service rep doesn't end at just resolving a client issue. They also need to follow up with the client, find out if the solution actually worked, and note the customer's suggestions on what can potentially improve their experience.
Customer service representative requirements
Education
Customer service representatives generally need at least a high school diploma or a General Education Development (GED). High school education provides these professionals with the essential communication and interpersonal skills they need to work in this field.
Training
Most organizations require customer service candidates to complete on-the-job training. These training courses depend on each company and may last between a week and a month. They typically include basic customer service skills and teach support employees on how to use computer software and CRM applications. During the process, customer service representatives also learn the company's workflow and methods to document customer interactions.
Some companies require customer support representatives to complete standard industry training programs. Many of these programs result in achieving one of the certifications below.
Certifications
Certifications are often not required for this position, but many customer service professionals pursue optional credentials to boost their skills and increase their earning potential. Some of the most popular certifications for this job include:
Certified Customer Service Professional. Available from the National Customer Service Association, this credential requires candidates to have at least two years of relevant work experience and must pass a 160-question exam. This designation is offered to committed and experienced professionals.

Certified Customer Experience Professional. The Customer Service Institute of America requires candidates to complete an eight-module program to earn this credential.

Customer Service Representative. This course is available from HDI and is designed to teach professionals the basics of this job, along with soft skills, like active listening and critical thinking. Candidates must complete a four-unit training course and pass an exam to achieve this certification.
Skills
To excel in this position, customer service professionals need the following:
Communication skills. As customer service representatives spend most of their working hours writing to or talking to clients, excellent communication skills are necessary. They must read, write, speak, and listen well.

Computer skills. To retrieve product/ service information, process orders, and communicate with clients, customer service representatives need computer skills. They need to know how to use file management, word processing, spreadsheet, and phone or email applications.

Problem-solving skills. Customer support representatives who resolve client complaints need strong problem-solving skills. They need to identify concerns and resolve issues that are satisfactory for the client and the company.

Ability to multitask. Service reps must multitask seamlessly between tasks, such as handling high priority tickets, documenting solution articles, and working with other teams in a way that their time and energy are divided optimally.

CRM mastery. To track tickets and document client interactions, customer service reps have to learn how to use CRM software. It's crucial to know how to create and update tickets, as well as how to search for customer records.

Patience. Customer service reps should be patient and polite, especially while interacting with dissatisfied customers. Cultivating this sense helps them understand client concerns and resolve them efficiently.

Attention to detail. Customer service issues are often unpredictable and need to be tackled in a detail-oriented and organized way. Support reps must try every solution themselves before suggesting it to clients, and make sure there are nos lapses in communication.
How to become a customer service representative
Step 1. Complete your high school education
Most organizations prefer to hire customer service representatives who possess a high school diploma or equivalent. By completing your high school education or GED, you can develop foundational skills for these positions, such as oral and writing communication, basic computer skills, and mathematics training.
Step 2. Finish postsecondary training
Even though a high school diploma or its equivalent is the typical minimum requirement to achieve a customer service representative job, finishing postsecondary training could help you advance to higher-level positions.
Success as a customer service professional begins with a solid education in active listening and interpersonal communication skills, paired with necessary computer skills and patience. Enrolling in courses, associate degree programs, or certificate programs at community colleges can help aspiring customer service reps develop these skills.
Step 3. Find employment
Customer service representatives are crucial to organizations in virtually every industry. Some customer service jobs, like those in the retail sector, require face-to-face interaction with customers. Other sectors, such as financial and investment companies, handle client inquiries through email and Web chat services, or over the phone from an inbound call center.
Locating a vacancy in customer service requires a foundation in communication and education skills, but particular procedures and company policies are often learned through on-the-job training. Although most customer service reps fulfill the same essential position within an organization, each department may ask their employees to adhere to specific procedures and guidelines when interacting with clients.
Training generally varies in length, depending on each company. For instance, a company with a standard product may only have training for new hires. Meanwhile, a company with continuously changing products, like a bank, may require ongoing training.
Step 4. Consider a professional certification
A professional certification, as mentioned earlier, can assist you with improved skills and increased earning potential. So, think about acquiring at least one to demonstrate your skills and distinguish yourself as a highly qualified candidate.
Step 5. Enhance your career path
Career advancement as a customer service representative may include a promotion to a managerial role. So, take advantage of any training programs offered by an employer in these areas, or attend classes in vocational schools, colleges, or online training programs.
In addition, remember to improve your hard and soft skills day-by-day. The experience you gain as a customer service professional becomes crucial to ensuring customer satisfaction, the department's effective operations, and your career path in the long run.
Read more:
The bottom line
Many people suppose that a customer service representative has to suffer from a lot of pressure, especially when working with unhappy clients. However, if you possess a set of necessary hard and soft skills, this position is worth a nice try!
So, do you believe being a customer service representative is exciting? Share with us what you think in the comment box below!
Haley is a content creator at Mageplaza. When not working, she spends time on travel adventures, books, and food tasting. As growing up, she wants to read, learn, and experience more things to adapt herself to this ever-changing world.
Website Support
& Maintenance Services
Make sure your store is not only in good shape but also thriving with a professional team yet at an affordable price.
Get Started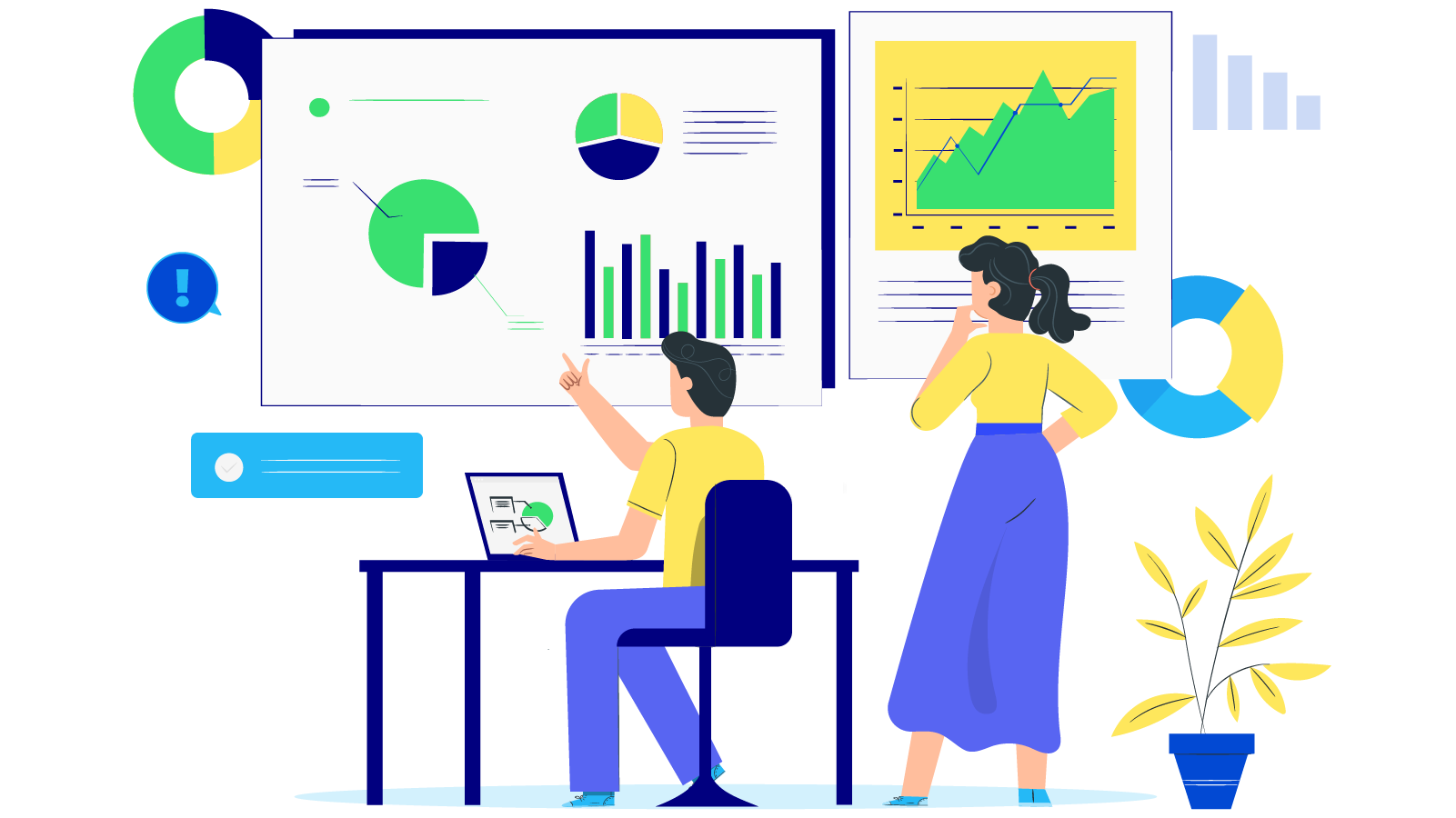 New Posts



Subscribe
Stay in the know
Get special offers on the latest news from Mageplaza.
Earn $10 in reward now!