30+ Best software outsourcing companies in 2023
The Most Popular Extension Builder for

Magento 2
With a big catalog of 224+ extensions for your online store
Nowadays, a lot of businesses are on a tight race to gain a competitive advantage of minimizing cost, enhancing customer service, and maximizing efficiency. However, not every company has enough in-house staff who can take on the tasks which are not their strength. A common situation that many companies get into is a lack of expert software developers to build and maintain an excellent online presence as well as for other e-commerce purposes. So how to deal with this issue? The best solution is using software outsourcing. Take a look at the following list, then vet, and consider the best software outsourcing company you are looking for!
Table of Contents
What is software outsourcing?
According to current statistics, the cost of hiring a software developer in North America is much higher than outsourcing abroad. Then, the enterprises have to face up with financial challenges. However, the typical problem is the limitation of capacity. That's why they need the help of outsourcing expertise software developers. Using software outsourcing for startups is more popular and has proved its efficiency in the industry.
Software outsourcing is the practice of hiring third-party agencies or service providers who are highly competent in all complex tasks related to software development. Statistics from UpCity indicate that 35% of small businesses have been outsourcing a business process for 1-2 years and 82% have increased their outsourcing in 2022.
There are four types of software outsourcing model:
Here is a list of Top 30+ best software outsourcing companies:
We drew up this list based on available data about companies collected on their websites and some crucial parameters including Google keyword analysis; reviews on reliable sites such as Clutch; work history, portfolio, and real case study of the companies. We also analyze the technological expertise of each software development company, then made a comparison between them to get the most objective result. Now, let's take a closer look at the leading software development firms.
Intellectsoft undeniably earns the title of number one digital transformation company in this rating. There are quite a few reasons for that.
First off, Intellectsoft boasts a proven track record spanning over two decades, demonstrating its unwavering ability to consistently deliver high-quality solutions in the fields of IT consulting and outsourcing software development. This longstanding presence in the industry underscores their stability and reliability.
Furthermore, despite being around for quite a while, they are boldly embracing the nowadays highly demanded cutting-edge technologies, including AI, IoT, blockchain, and cloud computing. Their commitment to staying at the forefront of innovation ensures that clients always benefit from the most advanced solutions, providing a clear competitive edge.
With a global team of highly skilled engineers, designers, and strategists in over 20 countries, Intellectsoft brings diverse expertise to the table. This global perspective enables them to offer comprehensive solutions tailored to various industries and markets, making them an ideal choice for multinational corporations and businesses with diverse needs.
Intellectsoft's client success stories prove their capabilities. They have successfully partnered with a wide range of clients, from Fortune 500 companies to startups, delivering customized solutions that drive growth and efficiency. This showcases their adaptability and client-centric approach.
This company doesn't merely act as an external consultant; Intellectsoft fosters technological partnerships with clients. This approach ensures that their solutions are not temporary fixes but sustainable, long-term strategies that help businesses adapt and thrive in the digital age.
Their consistent ability to maintain integration and delivery excellence is a critical factor. Businesses rely on partners to provide reliable and efficient services, and Intellectsoft consistently meets and exceeds these expectations.
Services:
Custom software development
IT Consulting
Dedicated development team
UI & UX design
Mobile development
QA & testing
DevOps
AI and ML
Product Oriented Delivery (POD)
Cloud solutions
IoT
Blockchain development
Tech stack: .NET, Java, node.js, react.js, angular, vue.js, Java, Kotlin, Swift, Objective-C, React Native, Flutter, Xamarin/.NET, MAUI, electron.js, Power BI, Tableau, AWS, Azure, GCP, Heroku, Microsoft SQL Server, PostgreSQL, MySQL, Oracle, MongoDB, Cassandra, Hadoop, Spark, Hive, Kafka, tensorflow, keras, ML.NET, Cloud Offerings, Docker, Kubernetes, Azure DevOps, Jenkins, Gitlab CI, Github Actions, Zabbix, Elastic Stack, Prometheus, Grafana, Cloud Offerings, Selenium, Cucumber, Appium, jMeter, Gatling
Major Clientele: Mitsubishi, Harley Davidson, Ernst&Young, Disney, Nestle, Universal, Wynn Las Vegas, Bombardier, NASA
Binmile
Binmile is Automation-led Digital Transformation & Custom Software Development Company. They are helping businesses solve complex business problems, automating time-taking tasks, and eliminating technological challenges while constantly driving innovation in the solutions.
They have assisted clients in transforming businesses to 'digital-first' by providing professional software engineering and consulting services. They are recognized as trusted technology partners to businesses, including funded start-ups, SMBs, and Fortune 500 enterprises. The services include Digital Product Engineering, Software Product Engineering, Web and Mobile Application Development, Product Development (SaaS), Test Automation, ServiceNow Implementation, and Microsoft Dynamic 365 Services.
Recognized as the top software development company by several technology forums, offering a full range of IT services, they have extended the team to include 300+ technology experts, and 200+ clients, and have delivered 500+ projects. They have 2 offices in India and 3 more in the USA, the UK, and Indonesia.
The clients view BInmile as a leading technology partner for all software development needs that creates a long-term design and development partnership. Along with offering the clients technical assistance, Binmile also extends support throughout the whole project life cycle (SDLC) with services for project management, quality control, and product design.
Services:
Custom Software Development
Software Product Development
Mobile Application Development
Web Development
UI/UX Design
eCommerce Development
Software Testing and QA
Dedicated Development Teams
ServiceNow Implementation services
Business Consulting Services
MVP Development
Technology Stack: React Native, Flutter, Ionic, Xamarin, Progressive Web Apps, HTML5, ReactJs, AngularJS, Java, .NET software outsourcing, Python, NodeJS, Golang, PHP
Major Clientele: Sinarmas, NTT, PTTEP, Trepp, NewsCred, Rubbl, Adani Digital Labs, Indigo, Specsavers, Nanovest, Prodigi, Asego
Saigon Technology is one of the best software outsourcing company in Vietnam with mature software development processes and proven tracked records of repeated customers all over the world, mainly in Europe, Australia, Singapore, North America.
The company provide quality and professional application development, web development, mobile application development and offshore software outsourcing services to customers located around the globe.
The company's customer base extends to Australia, Singapore, Canada, USA and France, besides Vietnam and includes highly renowned members of their respective industries, such as DMI Inc., Standard Chartered Bank, RSM Singapore, Stone Forest, Payroll Serve, Abbott, Kaercher to name a few.
Services
Offshore software development
Software product development
SaaS solutions development
Fireart Studio
Fireart Studio is a digital product agency that provides top-quality development services and UI/UX design for startups & leading brands and completes hundreds of projects monthly in multiple niches to serve happy clients worldwide. With its whole cycle of headache-free software services, Fireart Studio can become a dependable long-term cooperation partner. We can serve as your full-service solutions provider from the initial concept to UI/UX design, programming, pre-release testing, and post-release maintenance.
Services
Mobile App Development,
Web Development,
Product Redesign and Refreshment,
UI/UX design,
Graphic Design,
Digital Illustration,
Motion Design,
Explainer Video Production.
Our technology stack comprises Java Script, React, Angular.js, Vue.js, Node.js, React Native, Lavarel, HTML/CSS. With more than 50 senior experts on staff and about a decade of business expertise, we develop cutting-edge digital products that support the expansion of brands. For international businesses like Google, Rolls-Royce, MyTaxi, Atlassian, Codio, Pipedrive, Swisscom, Huawei, Bolt, and others, Fireart Studio has established itself as a reliable design and technology partner. When exploring the best software outsourcing companies, businesses seeking to hire Node.js development services can find reputable providers renowned for their expertise in leveraging the power of Node.js to deliver scalable and efficient web applications and services.
Aalpha Information Systems India Pvt. Ltd. is the leading Software Outsourcing Company that provides IT consulting and bespoke software development solutions.
Our rates are highly reasonable starting at 18USD per hour, we assure you top quality work at the lowest rates compared to our competitors.
We provide Custom Development Solutions across Software Development, Web Development & Mobile App Development, Saas Product Development, Wordpress Development, IoT App Development to clients worldwide, with offices in USA – DE, Norway – Sandane, Bangalore – India, Hubli – India.
For the last 13 years, Aalpha has been transforming businesses across the globe with its focus on delivering cost-effective and scalable solutions to enhance business profitability. We follow the best project management practices to deliver quality and timely solutions with seamless integration.
5,500+ Completed Projects in, 45+ Countries. Our result-driven project management is spread globally and capable to offer seamless communication. The solutions that we deliver would yield advantages in advanced, corporate, internet-facing, and hybrid environments.
Our Development Expertise with ASP.NET, MVC, PHP, Laravel, Wordpress, iOS, Android, Xamarin, React Native, Angular, Reactjs, Emberjs, Ionic, Java, RoR, Python.
Aalpha has been awarded many awards in the past 12 years for delivering quality work to clients worldwide. We are an ISO 9001 certified company.
Our clients are small & big brands alike, to name a few Texas Police Dept., Bosch & Lomb, Emaar, Securitas, SwissRe, World Bank, Wurkr, etc..
ScienceSoft is an outsourcing company with 30-year experience in software development and 700 employees on-board. The company helps enterprises and startups build and scale software applications by taking over the whole project pipeline or a part of it. To accelerate the business growth of their customers, ScienceSoft employs the proven combination of the classic technologies and the latest tech trends such as big data, artificial intelligence, the Internet of Things, computer vision, and blockchain.
The company has completed more than 1,850 projects in manufacturing, healthcare, retail, banking, telecoms, and other domains, applying the principles of Agile development, sustainable architectures, DevOps, test automation and test-driven development.
Services
Software Consulting
Custom Software Development
Software Development Outsourcing
Software Product Development
SaaS Development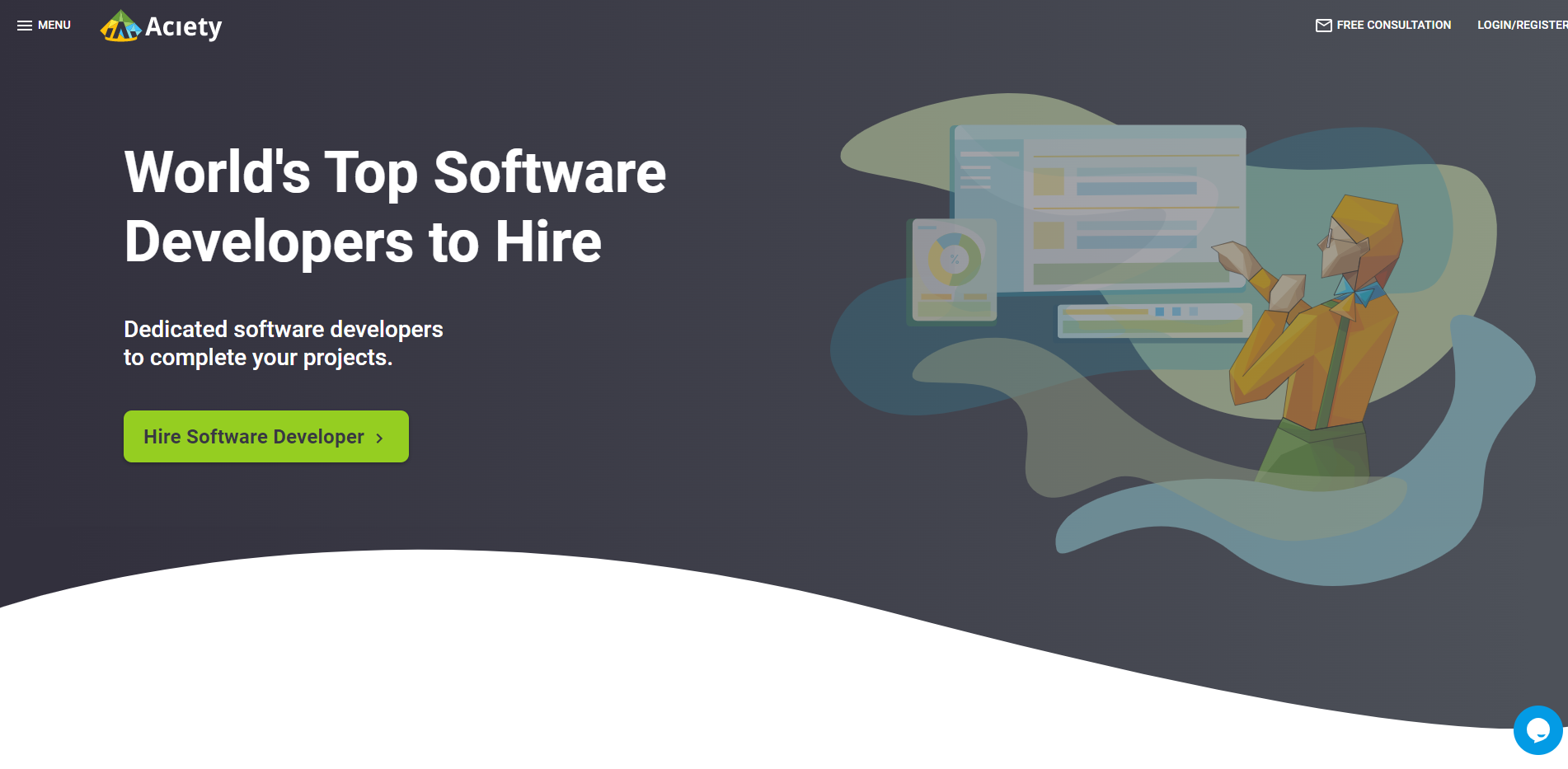 By 2022, every industry will have been transformed by digital technology. By partnering with the dedicated teams at Aciety global network, human resource professionals can stay on top of the IT talent landscape.
Aciety - a network of 1,600+ software service and product companies from Europe. They help to find the best match of:
The best company to finish your development projects needs
Dedicated developers to work full-time as part of your team
Aciety collaborates with startups, SMEs, and enterprises across all industries. In ten years, Aciety's network has built thousands of mobile and web apps. Over the last decade, we've assisted thousands of clients in identifying the ideal partners for subcontracting or team augmentation success. Aciety is on pace to service over 40 million EUR in projects by 2022.
Dedicated developers in Aciety, capable of fulfilling a broad range of technological requirements:
Mobile Development » Android, iOS, Flutter, React Native, Xamarin, Ionic
Web and Full-stack Development » PHP, Java,.NET, Python, C++, Ruby, Objective-C, Node.js, React, Angular , Vue.js, Wordpress, Magento, Laravel, Symfony, Azure, AWS, Google Cloud, Ruby on Rails, Elasticsearch
Advanced Tech Development » IoT, AI/ML, Blockchain, Solidity, Rust, Web3 development company, Golang, DevOps and many more.
Their dedicated team of developers has years of experience. They can build complex applications across platforms and optimize them for search engines.
Cost-Effective: There is no necessity for real office space. Additionally, clients benefit from lower development costs.
More Concentrated on Business: Due to the client's association with a dedicated development team, they will be provided with a team of designers, project managers, architects, and developers. This focuses clients' attention on the business process, as the remote developers are accountable for delivering high-quality software.
Productivity Enhancement: Due to the client's ability to select the most competent and best team, they see more productive results than with alternative models.
Models of Engagement: That is flexible when you hire dedicated developers, you have the option of hiring them on an hourly, part-time, or full-time basis, depending on your business needs.
Transparency is Guaranteed The specialized engineers communicate with the clients frequently via numerous communication options to keep them completely informed.
Aciety covering major Industries:
Education & E-Learning
eCommerce & Retail
Healthcare
Finance & Banking
Tourism and travel
Entertainment & Media
Transportation & Logistics
Independent Software Vendors
Marketing & Advertising
With Aciety, scaling becomes much more efficient, faster, and similar to traditional hiring, just with a slight difference in how payments are done.
Tatvasoft
Tatvasoft is a Microsoft Gold partner and a CMMI level 3 certified software outsourcing company serving startups to Fortune 500 companies. In almost two-decades-long journey, we have successfully completed more than 1800 software development projects while serving our clientele globally and that from a diverse range of industrial sectors such as Insurance, Energy, Education, Healthcare, Retail, Public Sector, Media and Entertainment, Travel and Logistics, Mining, Oil and Gas.
Tatvasoft is a customer-focused software development company that adopts the suitable approach during every software outsourcing project. We have more than 800 professionals working around the clock to deliver the best quality product and high-end solutions for your business requirements. These are the reasons behind our high customer satisfaction rates and high customer retention rates.
Software development services:
Custom software development
Web development
Dedicated team development
Product development
eCommerce
Testing and QA
UI/UX design
Mobile apps
Qubit Labs
Qubit Labs is a Ukrainian offshore software development company with an R & D center in Kyiv where you can hire a development team to complete your project. Our recruiting department is able to select skilled programmers from a large talent pool; then we help you with integration, onboarding, payrolls, and back office. We have experience in various services: software development, building up an independent R&D unit, technology consulting for companies from different countries. We use this knowledge to provide the best services for our clients to meet their expectations.
Software development services:
Dedicated Team
Offshore Development Center
R&D Center
IT Recruiting & Relocation
Consultation
IT Staffing
Talent Mapping
Team Leasing
Xicom Technologies is one of the leading ISO:9001 Certified web and mobile app development companies established in the year 2002 to transform your business by accelerating digital innovation. With the team of 300+ highly skilled developers, they help their clients to uncover the opportunities of growth and innovation by developing cutting-edge web applications that redefine emerging market trends and creating new business opportunities.
With the 97% of customer retention rate, Xicom Technologies have achieved the reputation as one of the top outsourcing software companies in the industry and holding the trust of 2500+ global clients. In the journey of 15+ years, the company has successfully executed 7500+ projects in the field of Healthcare, Banking & Finance, Retail, Travel & Tourism and other domains, by adhering the core principles of Agile development and DevOps.
Service
Custom Web Development
E-Commerce Development
Android/iOS Application Development
Software Development Outsourcing
Custom Application Development
Hybrid App Development
Cross-Platform App Development
Frontend Development
Passionate and Skilled Development Team
Offshore Outsourcing App Development
IT Consulting & Strategy
Big Data and Analytics
Cloud Computing
Blockchain Development & IoT
Artificial Intelligence
Software Maintenance and Support
Site/App Migration
UX/UI Designing
Testing and QA
MindInventory
MindInventory has been dealing with Enterprises, Startups and Agencies since 2011 providing the services in terms of Enterprise Web Development, Startup Consulting, Mobility Solutions and UI/UX Designing.
MindInventory carries a combined experience of 100+ years with the team size of 170+ employees that are working from our HeadQuarters based out of Ahmedabad, India. We also have our office in Ohio, USA. We provide web and mobile app development services to business enterprises with the right tactical approach to reach target audiences.
Key Services
Mobile App Development (Android, iOS)
Cross-Platform App Development (Flutter, React Native, Ionic)
Web Development (PHP, Laravel, Golang, Python)
Full-Stack Development (React, Angular, Vue, Node.js)
Wearable and IoT Development
Enterprise Software Development
UI/UX Design
Hire Dedicated Developers on full-time, part-time, and hourly
PixelCrayons
PixelCrayons is an award-winning IT consulting, and mobile app and custom software development company with 14 years in the industry and is the home of more than 500 software professionals. It solves the critical needs of enterprises, SMEs, software product company, digital agencies, and startups as well as delivers end-to-end solutions to them.
Since its establishment, Pixel Crayons has achieved one of the best customer-retention (97%) in the industry. The company has been a reliable partner of at least 6000 customers in over 38 countries, carried out at least 13800 projects with over 4.5 million person-hours experience.
Services
Web development
Custom software development services
Mobile app development
Software product development
IT consulting & strategy
UI/UX design
Dedicated development teams
E-commerce development
Frontend development
CMS development
Application maintenance & support
Testing & quality analysis
Hybrid app development services
Javascript development services
Digital transformation
BairesDev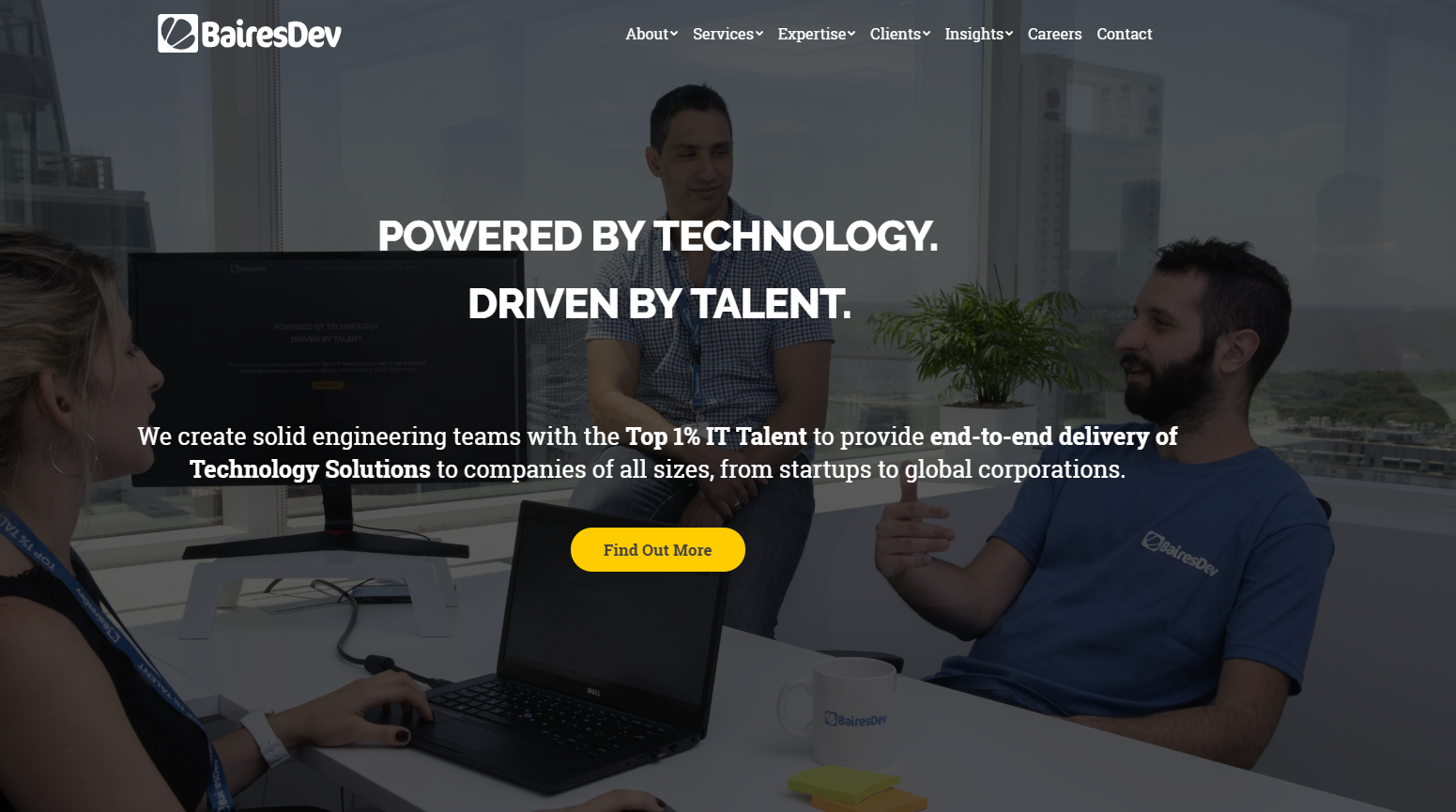 BairesDev was founded in 2009 and is the leading software outsourcing company working for all-size businesses all over the world. The company accesses the vast pool of untapped and highest skilled engineering talents in Latin America and recruits consistently and rigorously to form their strong delivery team. The team works under a design thinking mindset, drive innovation, and efficiency to deliver software solutions and values to customers in a way to exceed their expectations.
In its ten years of services, the company has executed at least 850 projects, backed by a team composed of 74% Senior Developers. In essence, BairesDev delivers cost-effective and reliable custom software solutions.
Services
Software outsourcing services
Software delivery team
IT staff augmentation
ArrowHiTech
AHT TECH JSC was founded in 2007, focusing on providing software design and development also IT solutions for a large number of customers all around the world. Back then, AHT was considered as a newly emerging firm based in Hanoi, Vietnam with only 7 members. Over 2 decades, they have spread their resources upto 200+ and located across 9 cities around the world. With such a group of astute developers and designers, AHT is proudly assisting a vibrant scale of business models, and a strategic partner, including start-ups, SMEs and even multinationals in the world market, in shaping their reliable and profitable trademark right from their virtual stores.
The company's mission is to bring the sophistication, coherence and unity to every bit of software products to deliver a healthy, impressive yet profit-driven live experiences for all of customers. Therefore, in decades to come, whatever services AHT might widen or wherever their branches can spread, they still stay focused on those fundamentals since they thoroughly understand that customers' success is unbeatable.
Service
Digital transformation consultant
IT outsourcing services
Salesforce Consulting and deployment
IT Products development
IT training center
Value Coders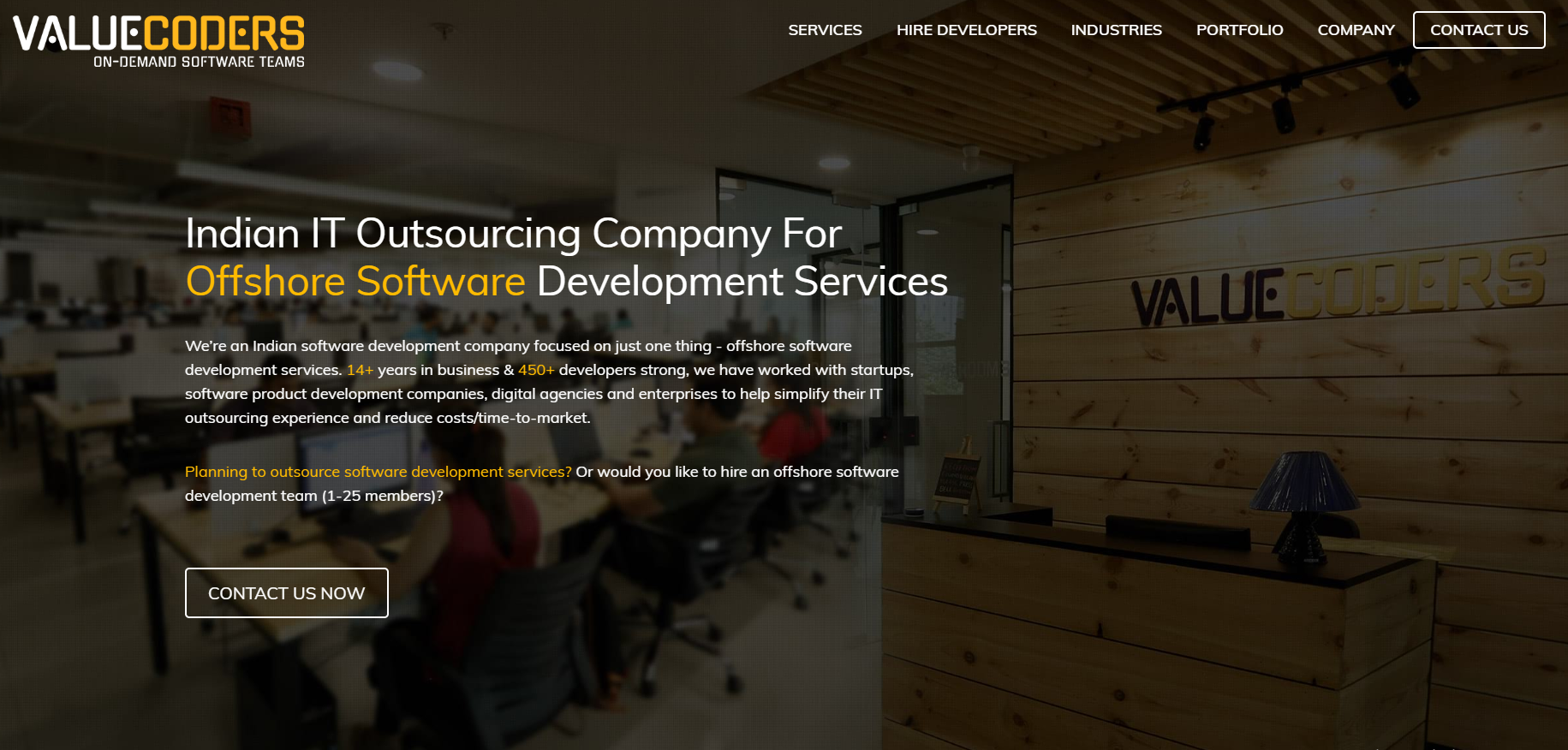 Value Coders is an Indian software development company that specializes in offshore software development services. In its 14 years of services, the company has been delivering IT outsourcing services all around the world. It has worked with startups, software product development companies, digital agencies in simplifying their IT outsourcing experience as well as reducing costs and time-to-market.
The company embraces a well-established set of cultural and professional values in cooperation with 450+ skilled software expertise to provide high-quality solutions for the clients. Over the past decade of outsourcing journey, Value Coders has been served at least 2500 customers, reached 97% of customer retention, and gained more than 2000 person-years experience.
Services
Application development
IT strategy & consulting
Application modernization
Co-development
Software product development
Application maintenance
Testing and QA
Dedicated development teams
Clavax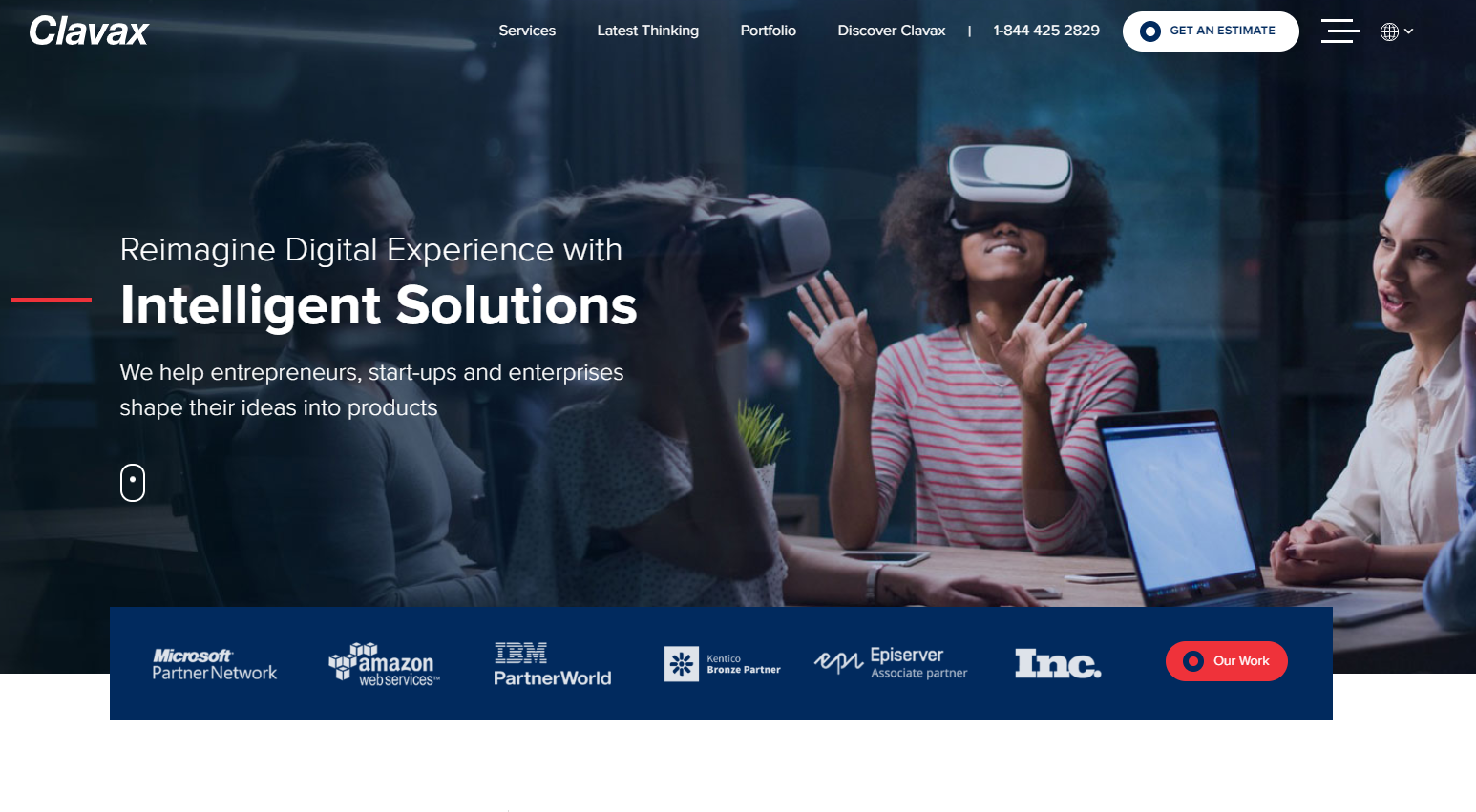 Clavax is leading the development, and strategies for application development, creating solutions to software development and toughest technology problems through mobility, big data analytics, and web. It empowers clients' business by the efficiency of a team with different imagination, knowledge, and experience in the industry.
Clavax takes immense pride to be trusted by over 100 global clients. It builds a professional network with many giants such as Microsoft, Amazon Web Services, IBM PartnerWorld, Hortonworks, Inc., and MAPR.
Services
Web development
Enterprise content management
Mobility
Software development
Big data & analytics
Quality assurance
Tvisha
Tvisha Technologies is a software product and services development company with 17-years of hands-on experience in delivering highly reliable and time-tested software applications to its customers. They develop web and mobile app solutions for diverse industry domains such as Banking, Finance, Health Care, E-commerce, Logistics and Transportation, and more. They have successfully delivered thousands of high-end client projects adhering to strict delivery deadlines.
Services
Custom software development
Mobile app development
Android and iOS app development
UI-UX Design
E-commerce
DevOps development
CRM services
Software Product development
Testing and QA
Software development outsourcing.
Codiant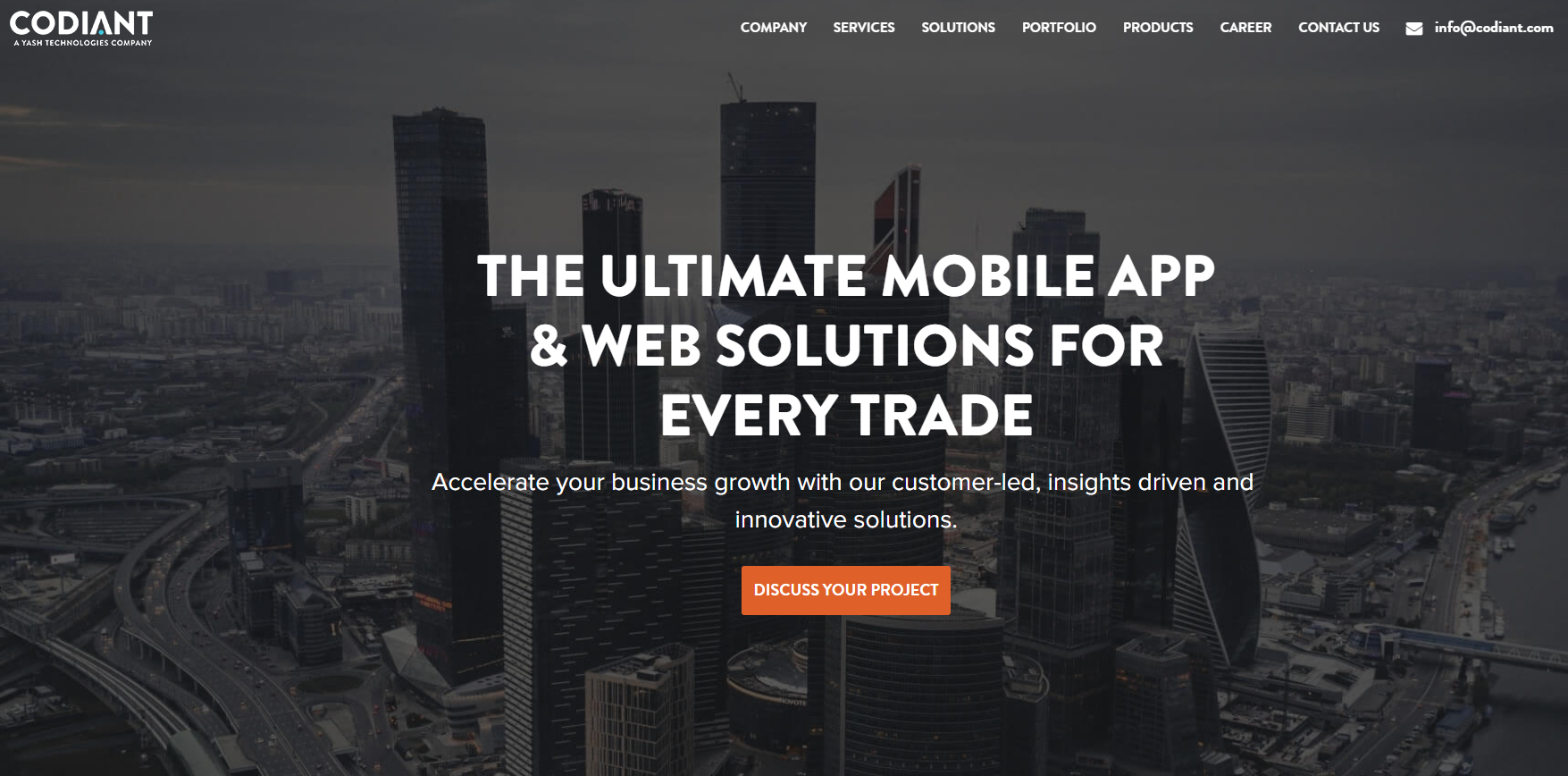 Codiant was established in 2010 and is an end-to-end software development provider. The company delivers outcome-focused, customer-led, insights-driven, and innovative solutions to help startups, SMEs, and organizations build and improve the capabilities of their businesses.
Since its first time in the industry, the number of successful projects the company has executed exceeds 700 and still counting. Codiant attains ISO-9001 certified for their commitment to quality and ISO-27001 for their commitment to information and data security.
Services
Mobile
Web
Trending
App prototyping
E-commerce and CMS
Iflexion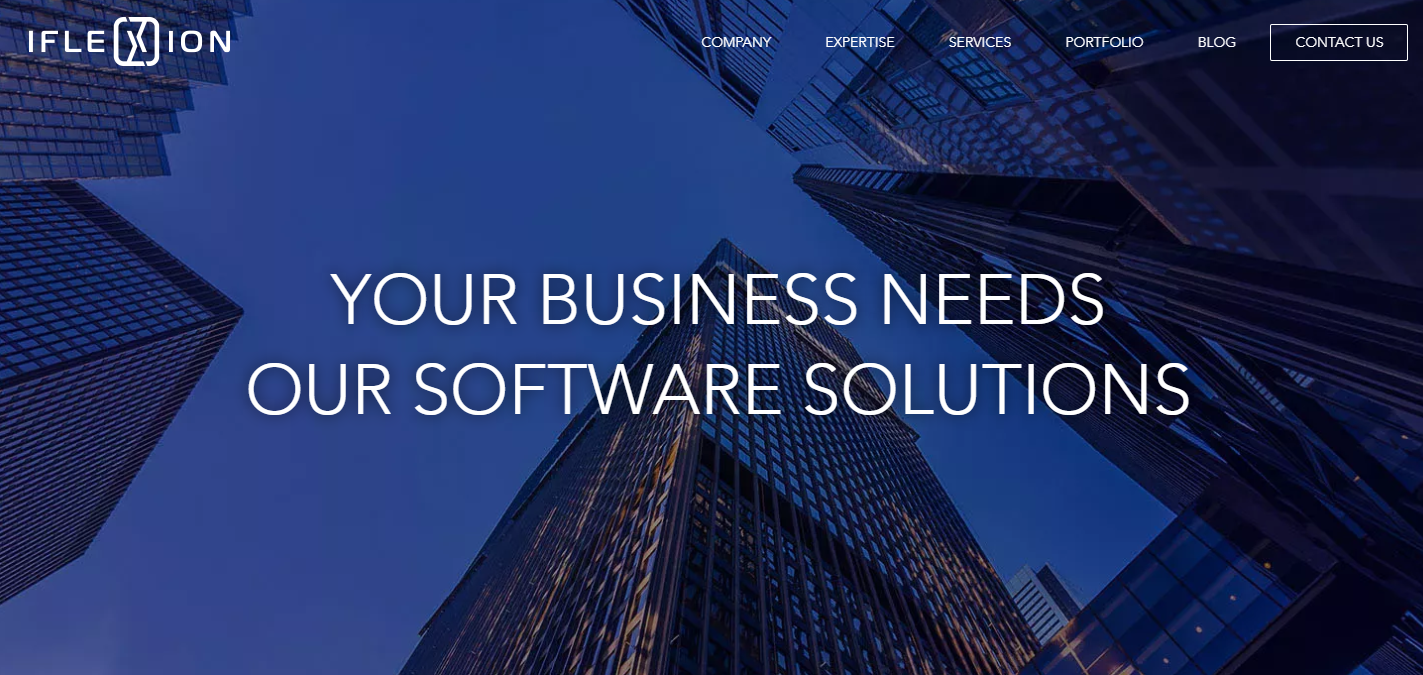 Over the years, Iflexion has been delivering software development and related IT services, with over 850 skilled software professionals. The company offers clients technology solutions that solve their problems by reliable and efficient solutions after careful examination of each client's case.
Services
Enterprise software development
Web app development
Mobile app development
Application integration
Application security
Testing and QA
Dedicated development teams
WeblinkIndia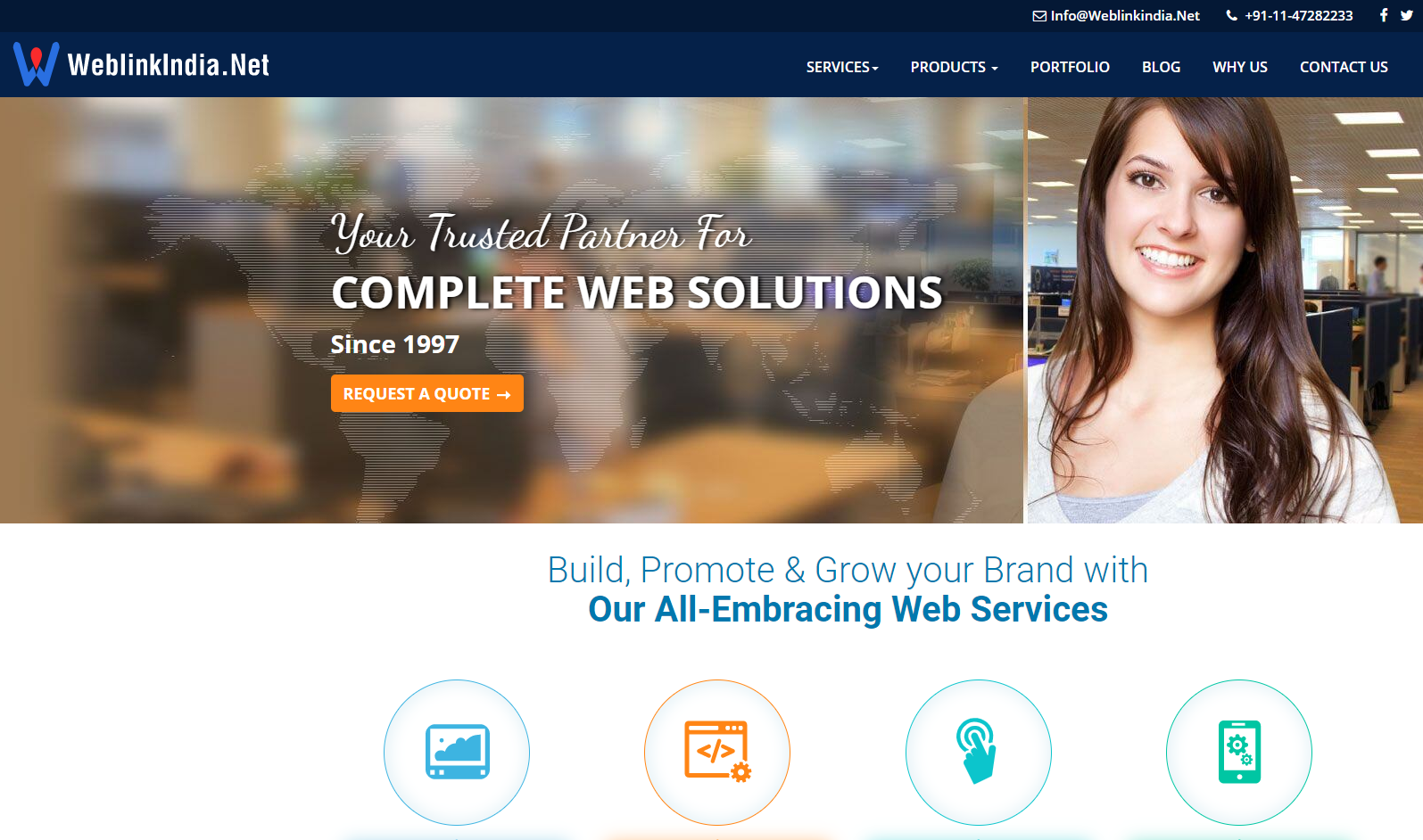 WeblinkIndia is known as a leading web design and development company in India. Since its establishment in 1997, the company has delivered efficiently innovative solutions as well as create significant value to clients by the passionate team of over 200 professionals and tech-experts. Over the years, the company remains its efficiency and agility to be trusted by over 12 500 clients globally and manages to receive certification for web development and web designing company.
Services
Web design
Web development
Dedicated server
Mobile app development
Web hosting
Multimedia graphic design
Digital marketing
Macronimous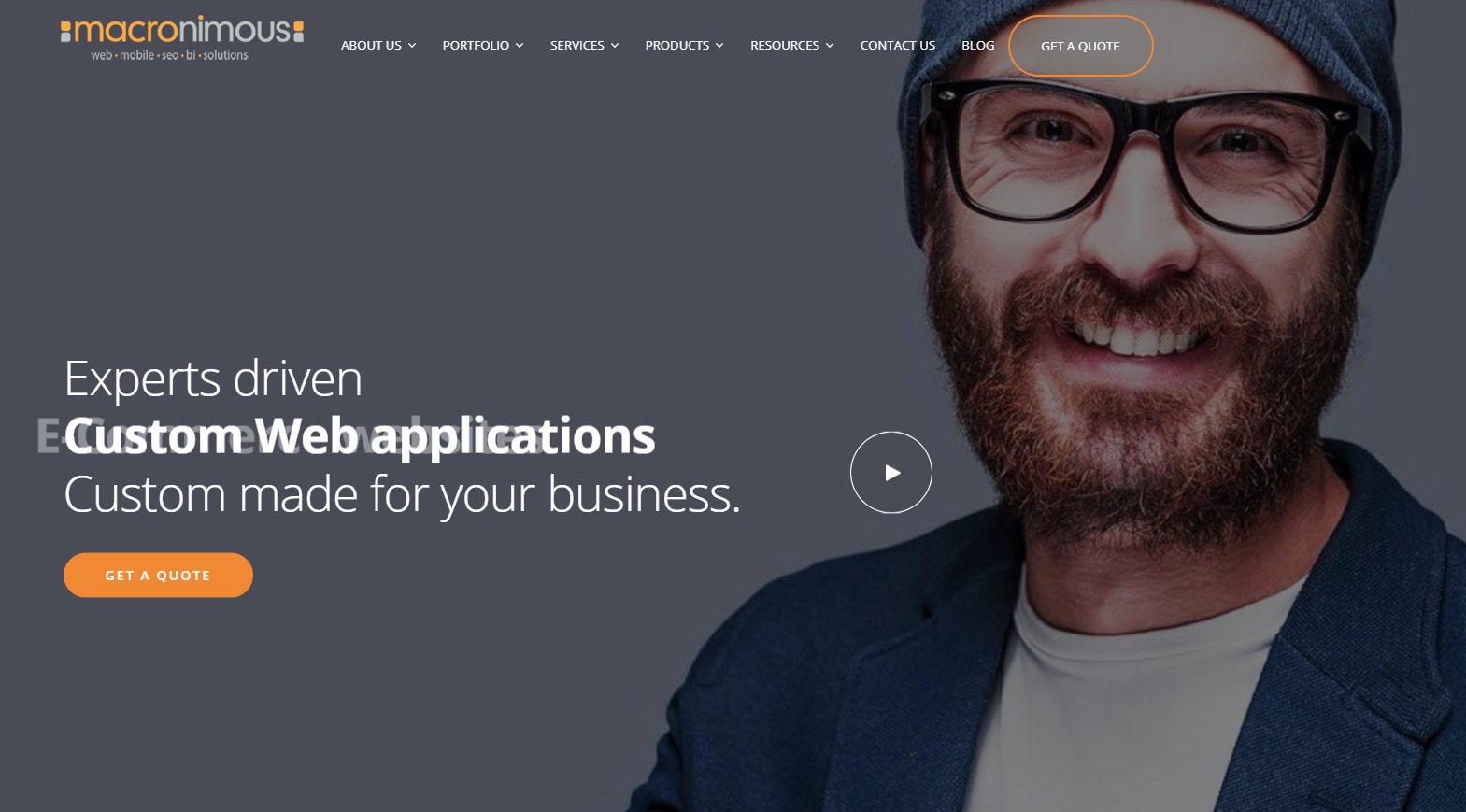 Macronimous is a white label web development company based in India. Through 18 years of services, the number of clients of Macronimous has exceeded 600 across the Globe with over 6000 projects completed. The company builds a team of over 150 assorted skilled expertise with concentrating on blending creativity and technical innovation to offer clients comprehensive solutions to solve their problems.
Services
Website development
E-commerce development
CMS development
Mobile development
Inbound marketing
Custom web development
PHP development
Data analysis
Cloud solutions
KeyIdeas Infotech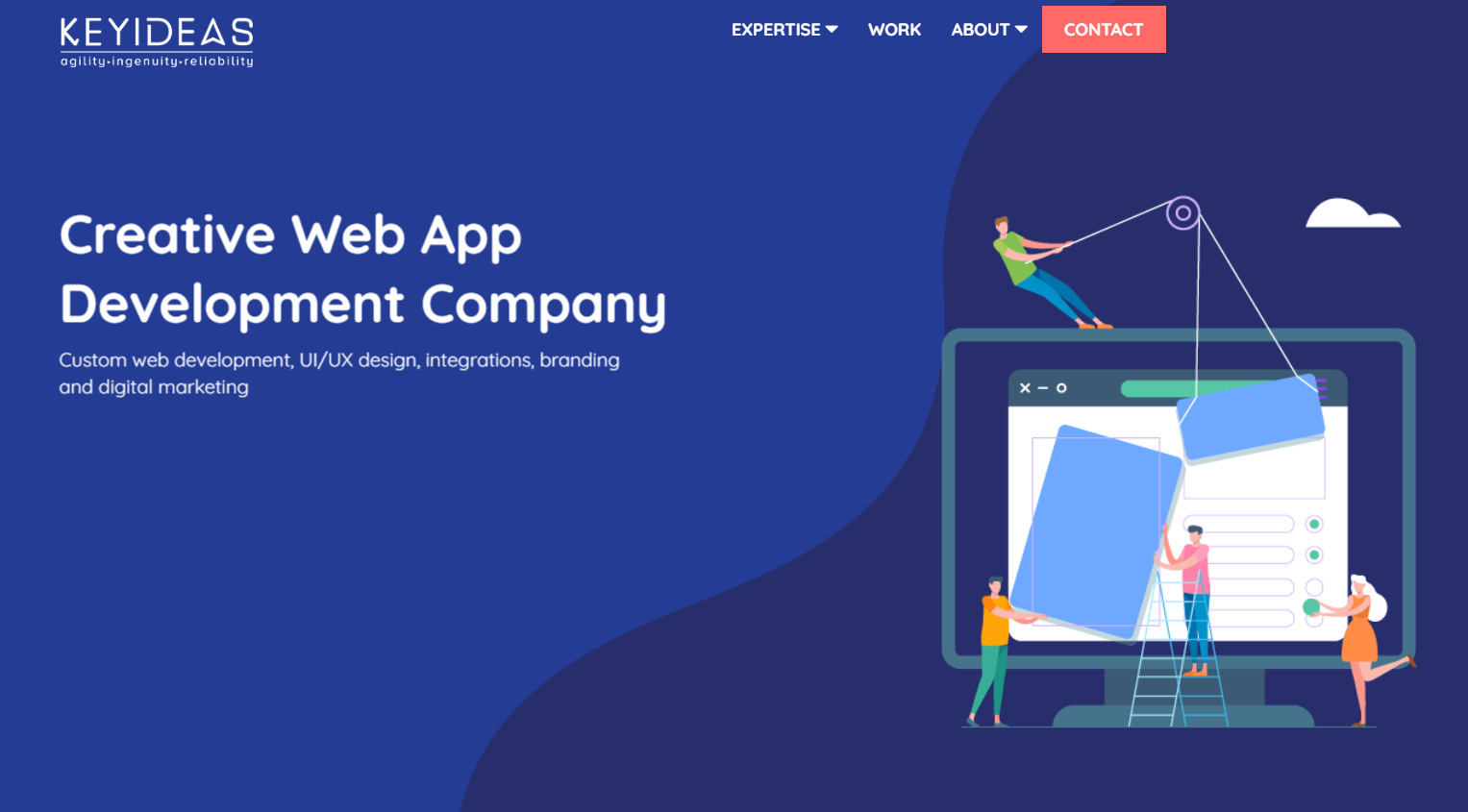 KeyIdeas Infotech is an IT consulting company specializing in web and mobile development across any domain. The company delivers design and development solutions helping clients to tackle complicated business challenges all across the globe. Within over ten years of experience in web development, the company has built-in trust for over 1200 clients with over 2000 projects completed.
Services
Web design
Web developer
E-commerce websites
Mobile app development
Software development
Digital marketing
eLuminous Technologies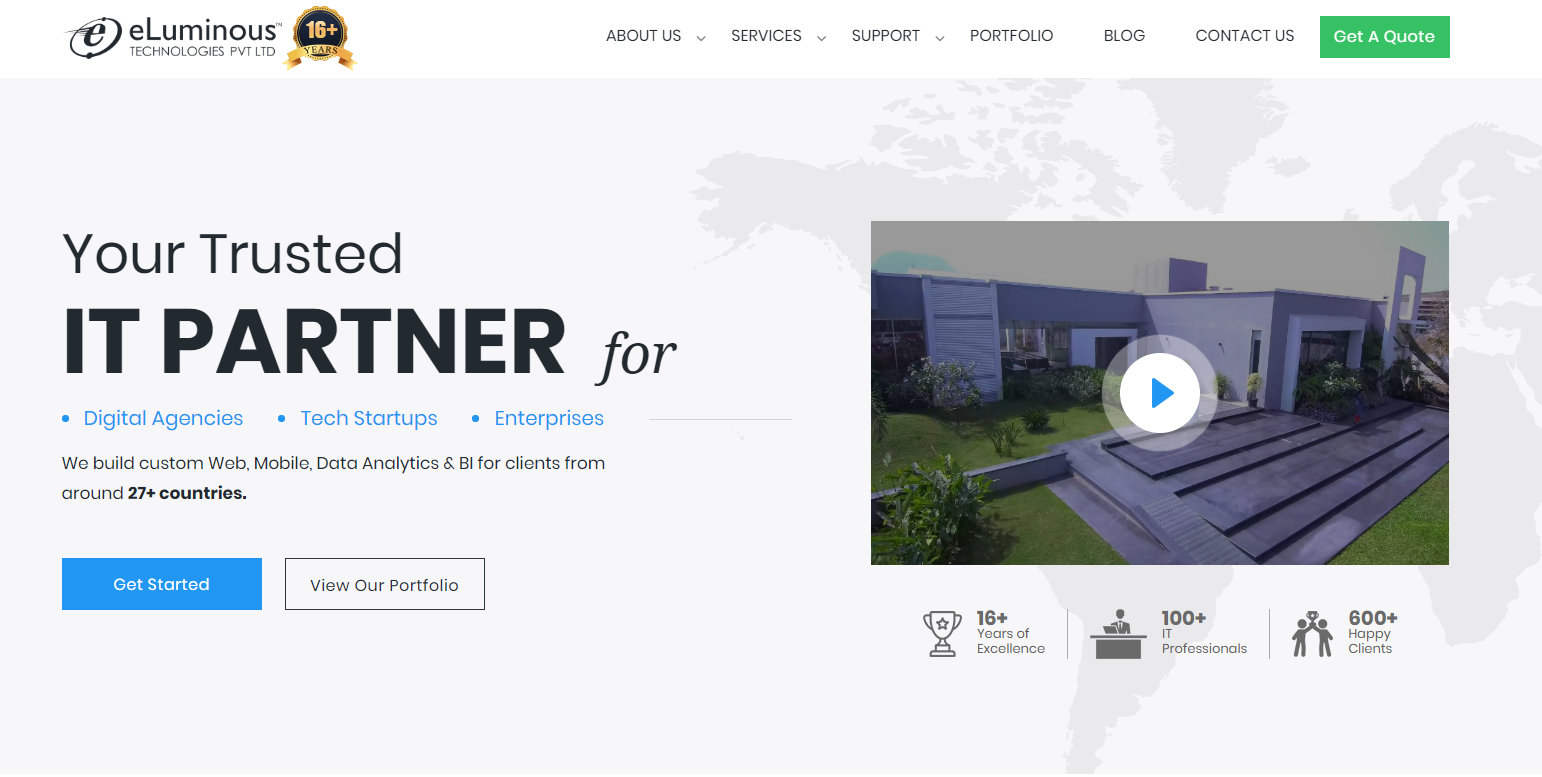 With over 16 years in web development, the company has brought together over 100 development experts and delivered over 3000 web applications, launched over 500 e-commerce websites. Providing innovative and optimal technology solutions, the company helps a lot of startups, enterprises, and digital agencies increase their capabilities and drive success to their businesses.
Services
Web development
Mobile apps development
Front end development
Data analytics & BI
Hire dedicated developers
LOOPINTechies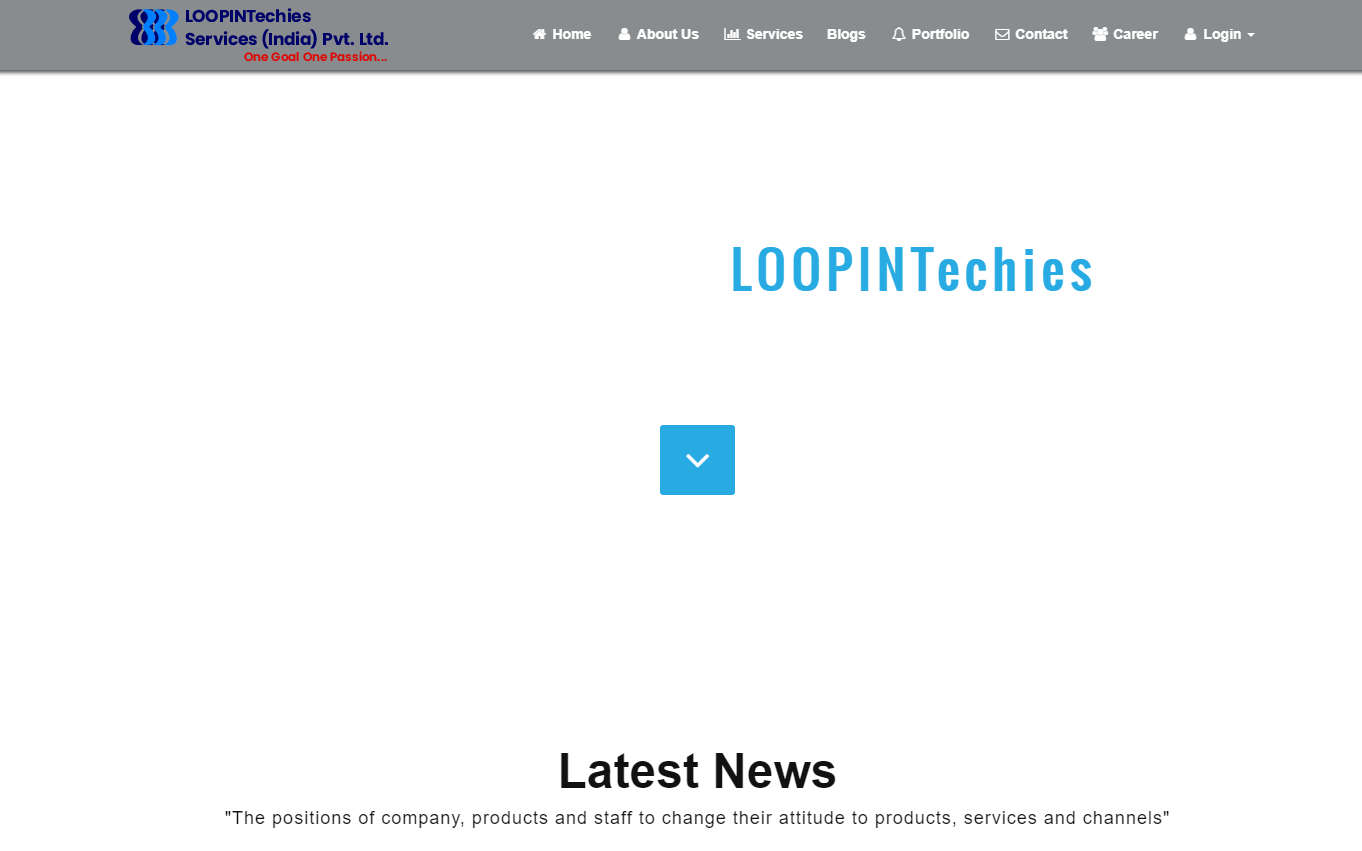 LOOPINTechies offers optimal high-quality solutions and technology services that always put customer satisfaction in prior. The company gathers a talented crew of professionals with valuable and hands-on experience to be a close supporter for customers, helping them gain a competitive advantage in an ever-changing marketplace. The company completes over 200 projects, writes 18745 lines of code, and serves over 198 happy clients.
Services
Software development
Mobile app development
Web development
SEO & digital marketing
IT services
Application support
Graphic design
Hardware and software support
Clarion Technologies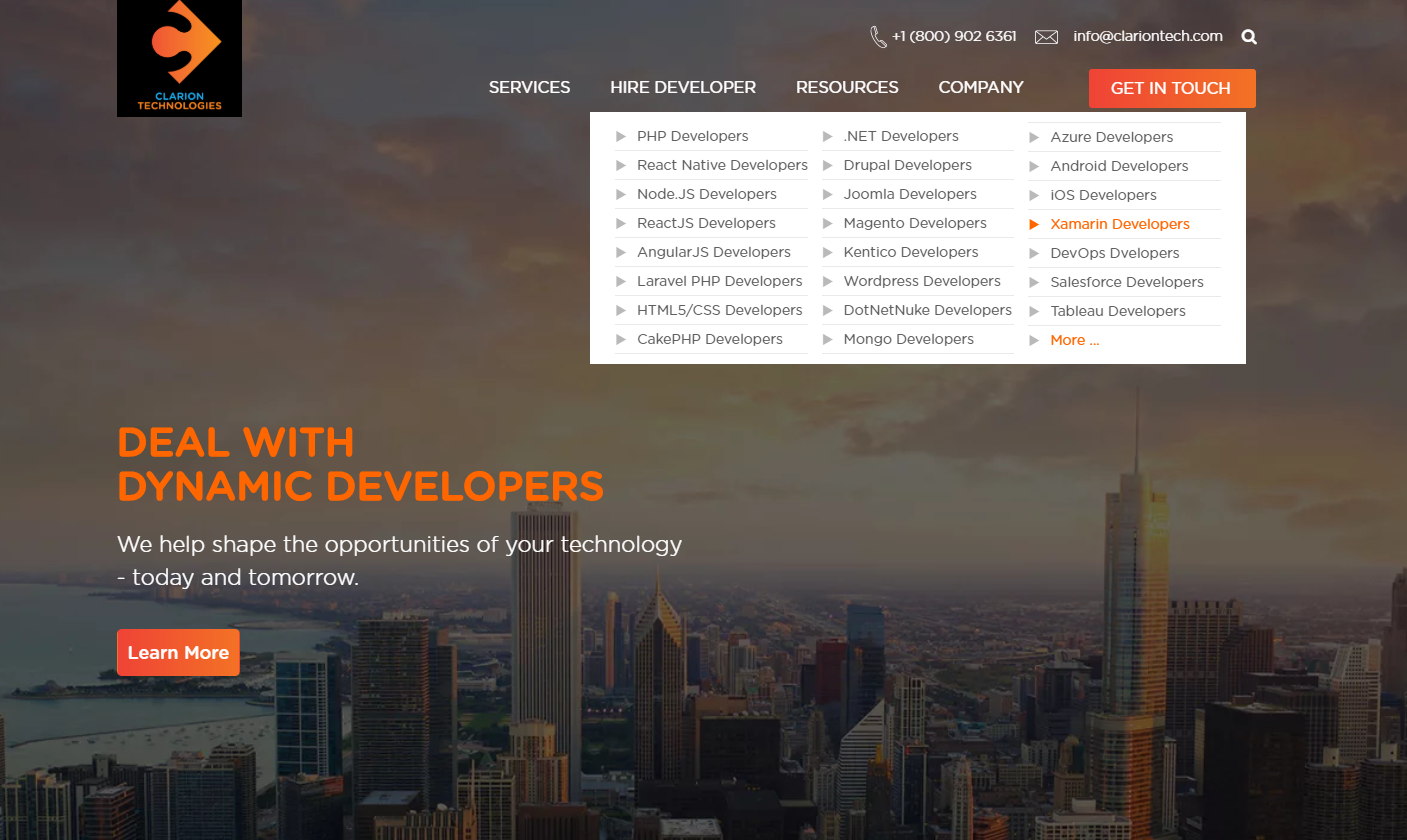 With over 15 years of experience, Clarion has built a network with over 1000 clients of all sizes around the world, employed over 400 professional developers, and written 250 million lines of code. The company always puts its customers' benefits first for every action it takes.
Services
Web development
Frontend development
Backend development
Mobile development
Cloud strategy and development
Internet of things (IoT)
Analytics and BI
Applications testing
Agile project management
Oxagile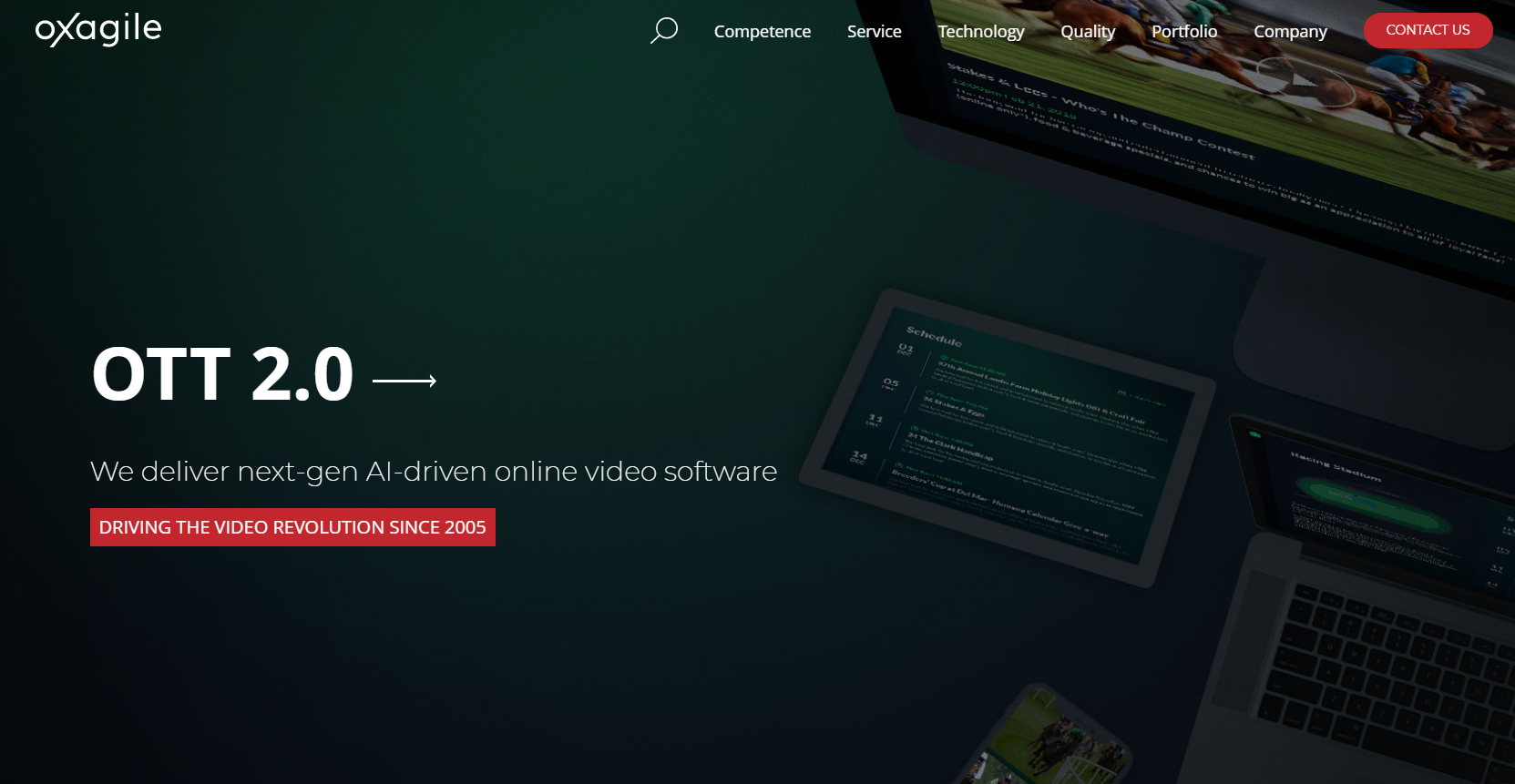 Oxagile is a web and full-cycle software development firm and experienced integrator based in the USA. In its 14 years of experience, the company has given many global clients powerful tools to maximize revenue and reach their goals by its critical expertise across a wide range of industry domains and smart technology solutions. Backed by over 300 professionals, the company has the trust of over 400 clients and maintains a high rate of customer satisfaction (97%).
Services
Custom software
Quality assurance
Automated testing
DevOps as a service
Maintenance and support
Cyber Infrastructure Ltd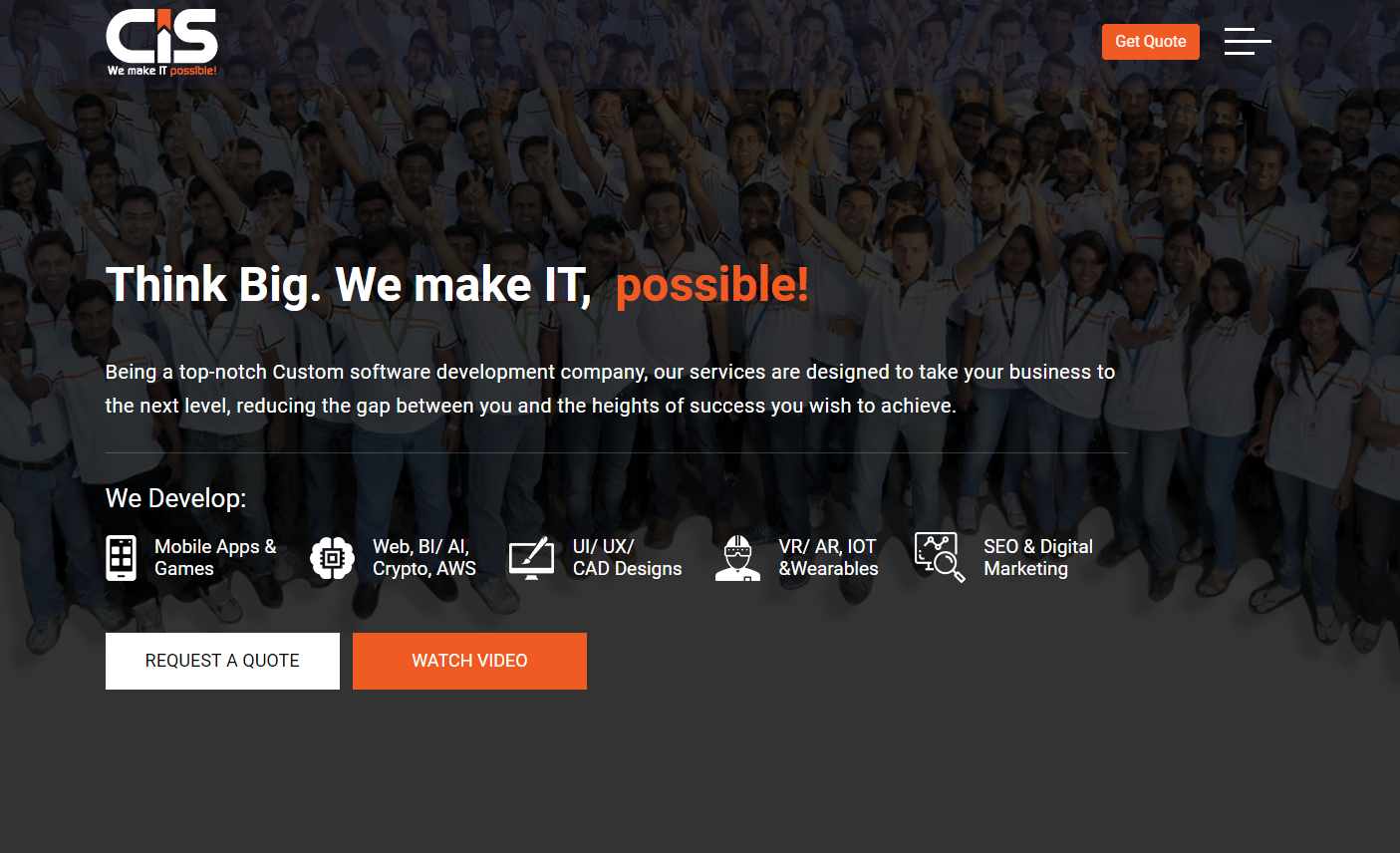 Cyber Infrastructure Ltd is a leading custom software development company in Central India, USA, and the UK. In its 14 years of business, the company has delivered comprehensive and up-to-date IT solutions and services to over 100 worldwide clients in various fields. The company combines over 1000 expert teams shaped by their professional web experience, mobile experience, and marketing experience.
Services
Mobile app and web development
Custom software development
Enterprise mobility & big data
BI analytics & RPA
Digital experience solutions
Business process management
CAD/CAM architectural services
Cloud solution and testing automation
Legacy application modernization
Artificial intelligence & IoT solution
AR/VR & blockchain development
Android app & react-native
ASP. NET & progressive web app
Sumatosoft
SumatoSoft is experienced custom app development company that design striking business-oriented IoT, SAAS, CRM, HRM software solutions for startups and enterprises! Since 2012, we have delivered compelling products for such companies as Toyota & Lexus, TL Nika, Dragon Sourcing, MyMediAds, Boxforward, and many others.
We have a proven track record in building complex web, mobile, IoT applications for businesses across various domains. Our UX designers, business analysts, and software engineers are joining efforts to build top-notch custom solutions for making data-driven decisions.
Our clients benefit from our solution-focused approach, as we have set the bar high.
Services
Internet of Things development
QA Services
Ruby on Rails development
SaaS development
SEO for SaaS services
Syberry Corporation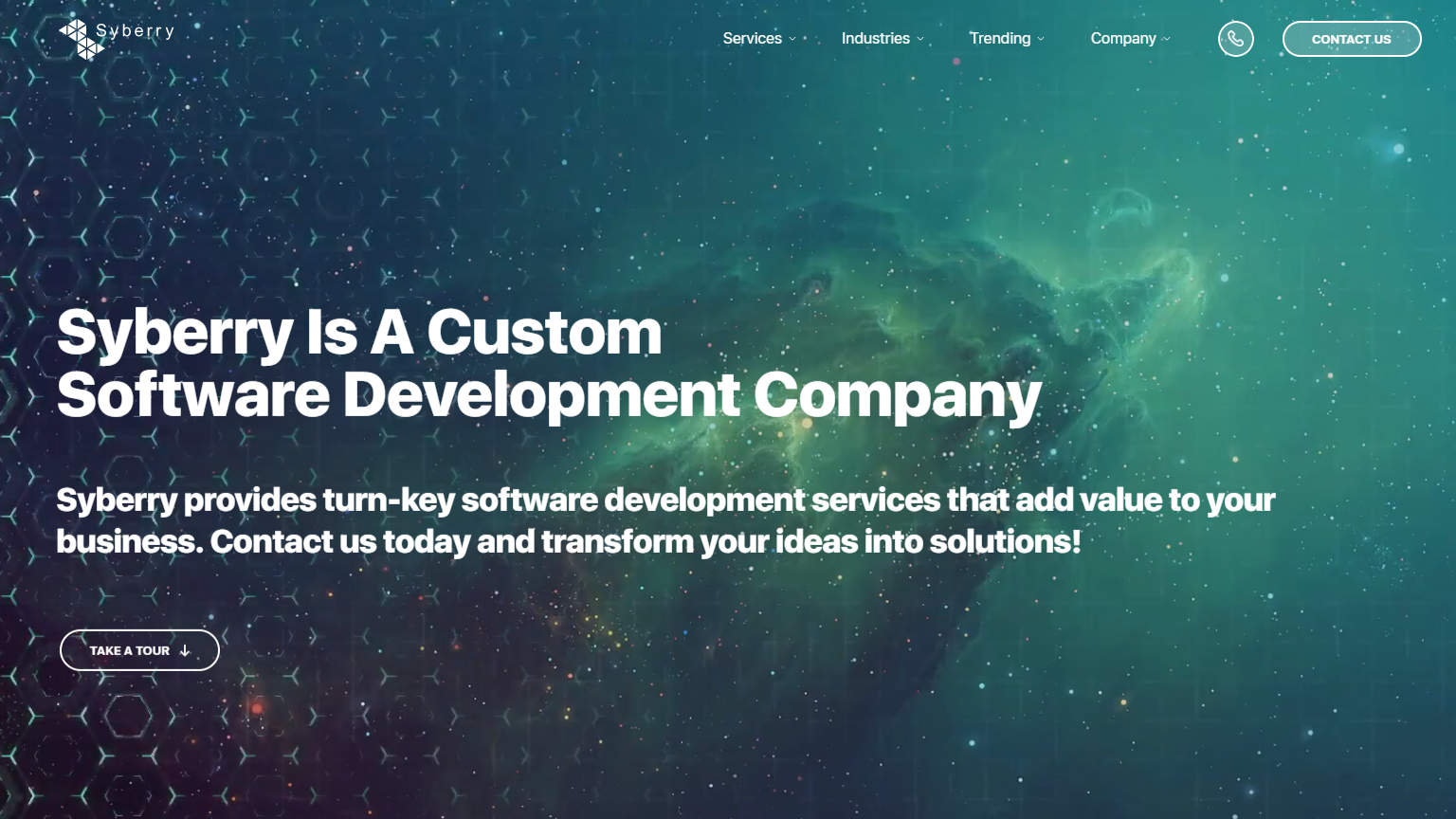 Syberry is a custom software development company based in the USA. Its core focuses on unparalleled quality, effective communication, and transparent pricing. The company possesses 250 excellent, functional, and skilled engineers using cutting-edge methods, and platforms to create reliable and robust software solutions to over 20 US industries with several groups of customers.
Services
Software product management
Custom software development
Mobile software development
Dedicated development teams
Software maintenance program
Quality assurance
RadixWeb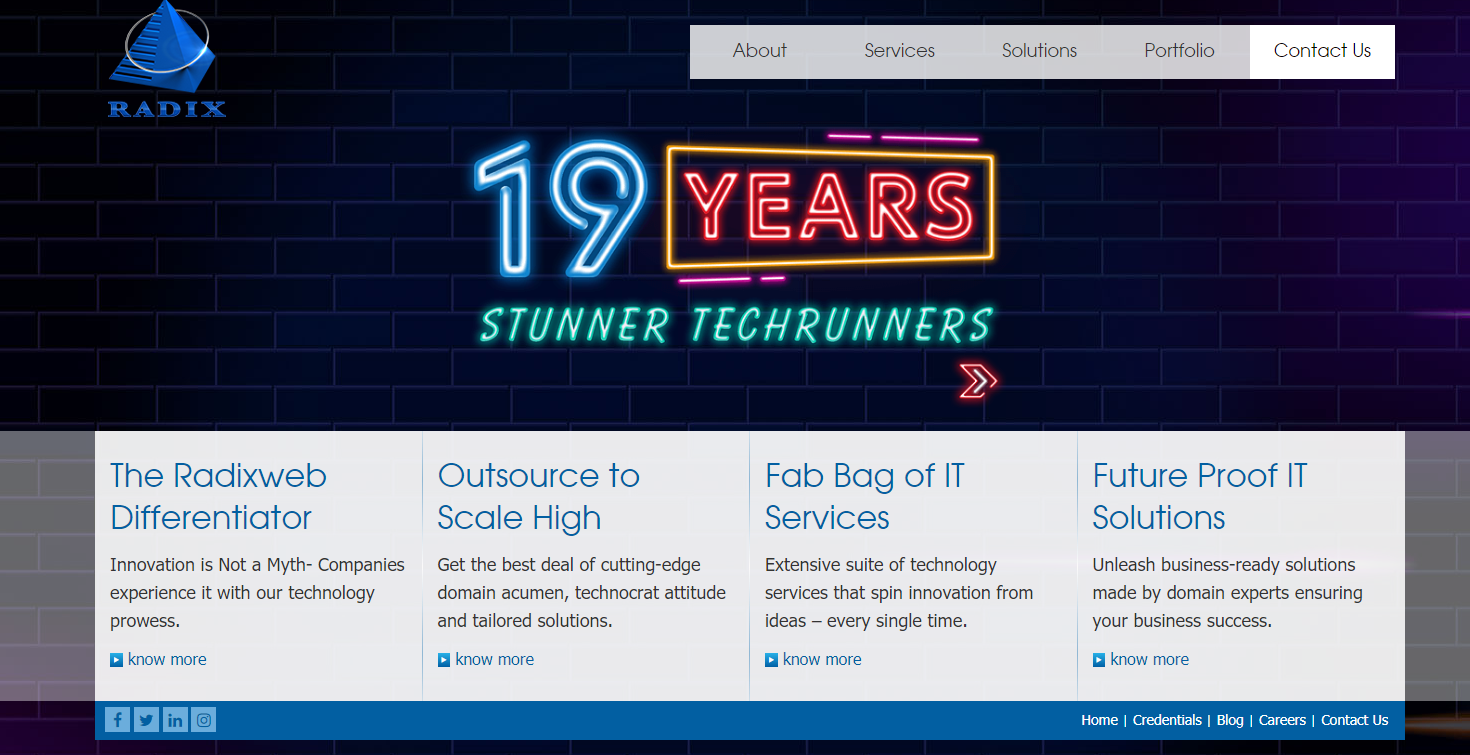 With over 18 years in the field of IT, RadixWeb becomes a reliable custom software development and IT outsourcing company. The company strives to help wide-ranging clients to achieve their goals by complying with its core values: respect, transparency & clarity, robustness, no jargons, and cost-savings.
Services
Software development
Web application
Cloud computing
Mobile apps development
Application re-engineering
Enterprise services
System software -Embedded development
Driver development
iTexico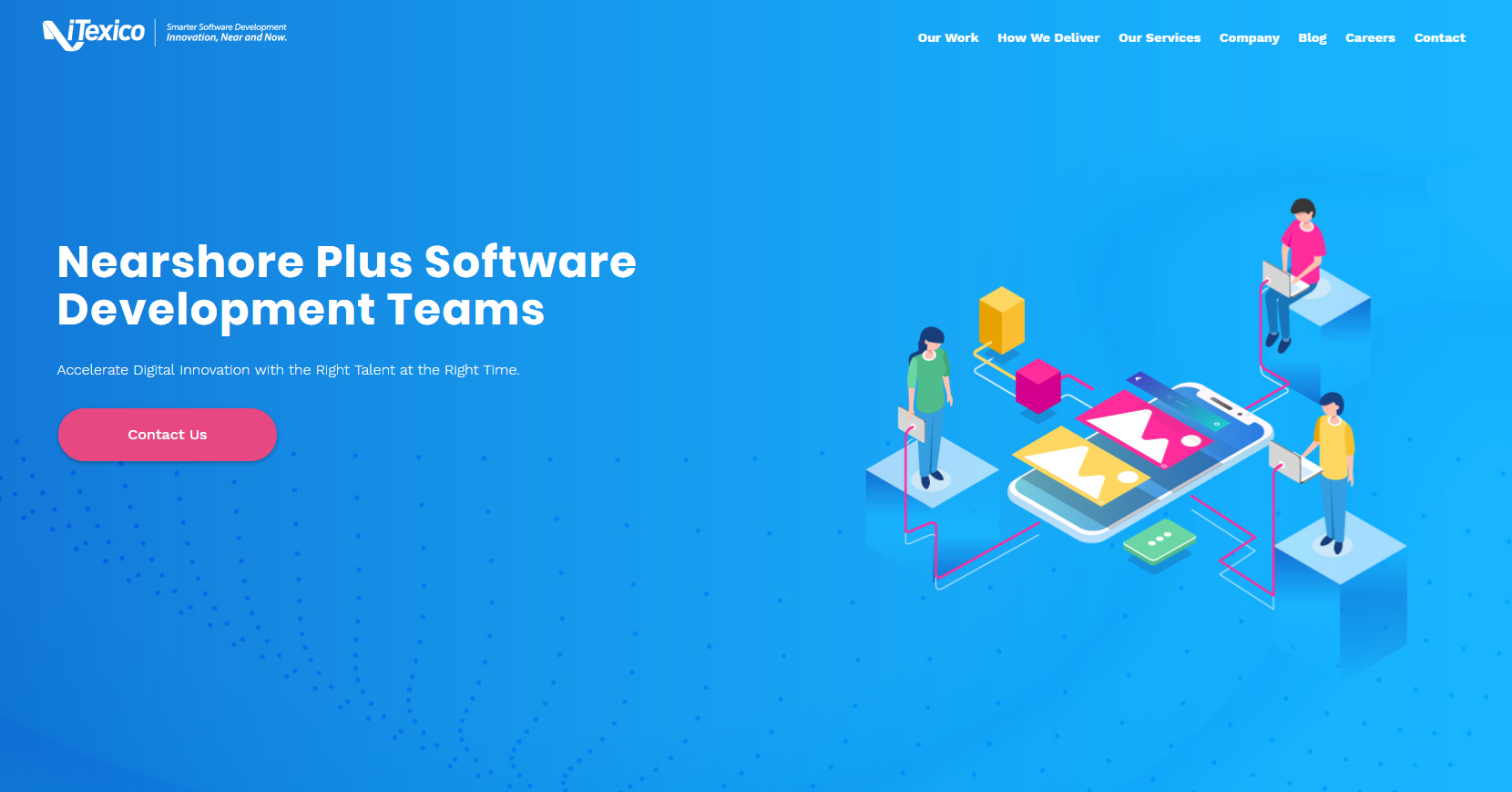 iTexico accomplishes the mission of innovating startup, growth, mid-market, and enterprise companies with solutions for mobile web, cloud, and AI by providing end-to-end software development services in the Nearshore market. You can trust the company's world-class software development team with nearly 200 software talents. They'll help you build great software most collaboratively.
Services
Software development
UI/UX design
Mobile
Net
Java
Javascript
Quality assurance
DevOps
AI
Design sprints
DockYard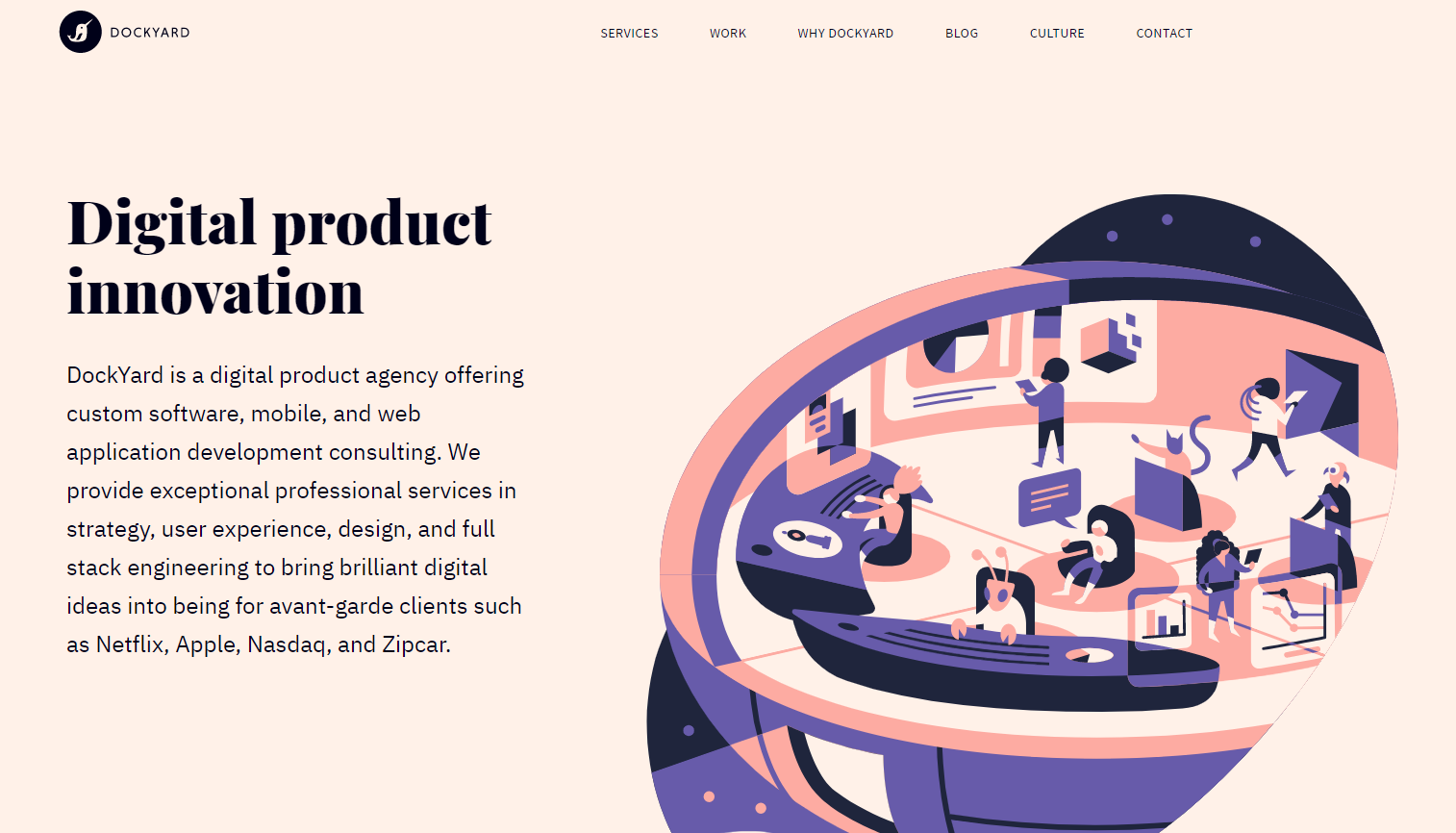 The DockYard is a digital product agency focusing on custom software, mobile, and web application development consulting. The company translates bold digital ideas into seamlessly integrating web apps, which is carried out in a secure, fast, and quality-based process. In its nearly ten years of services, the company has worked with innovative clients such as Netflix, Apple, Nasdaq, Havard University, and Zipcar.
Services
Product strategy
Product design
Engineering
Testing and QA
Project management
Training and support
Staff Augmentation
8allocate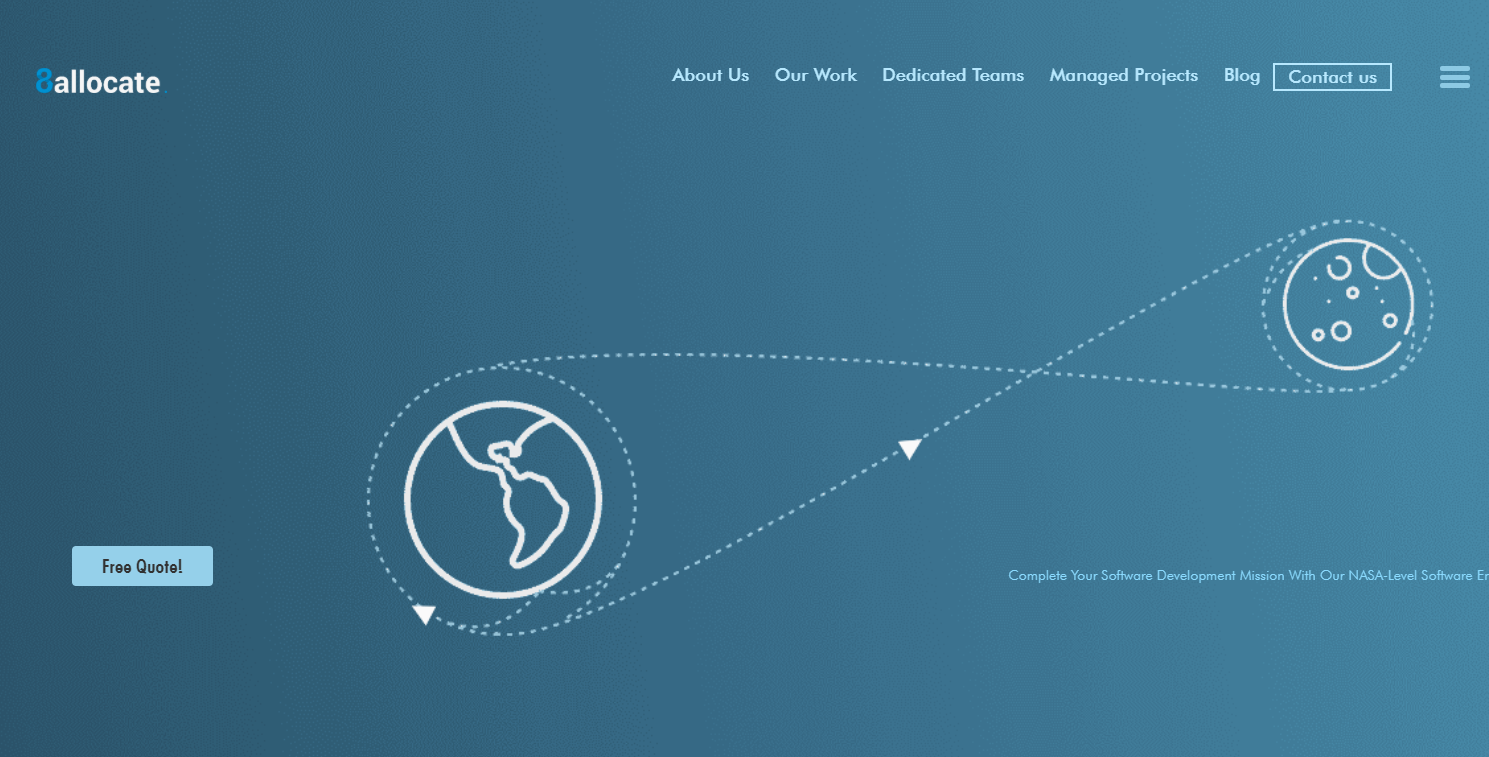 8allocate is a full-cycle software development outsourcing company. The company connects your business with the best-vetted and pre-screen tech talent to bring you time-saving and cost-effective software development solutions. Though being new in the field, the company has worked with over 30 clients from over ten countries across the globe and accessed the pool of over 100000 skilled developers in Eastern Europe.
Services
Custom software development consultancy
Ad-hoc resources for web
Mobile and enterprise application development
Testing and QA
FinTech/InsurTech/Adtech solutions VR and 3D design
Experion Technologies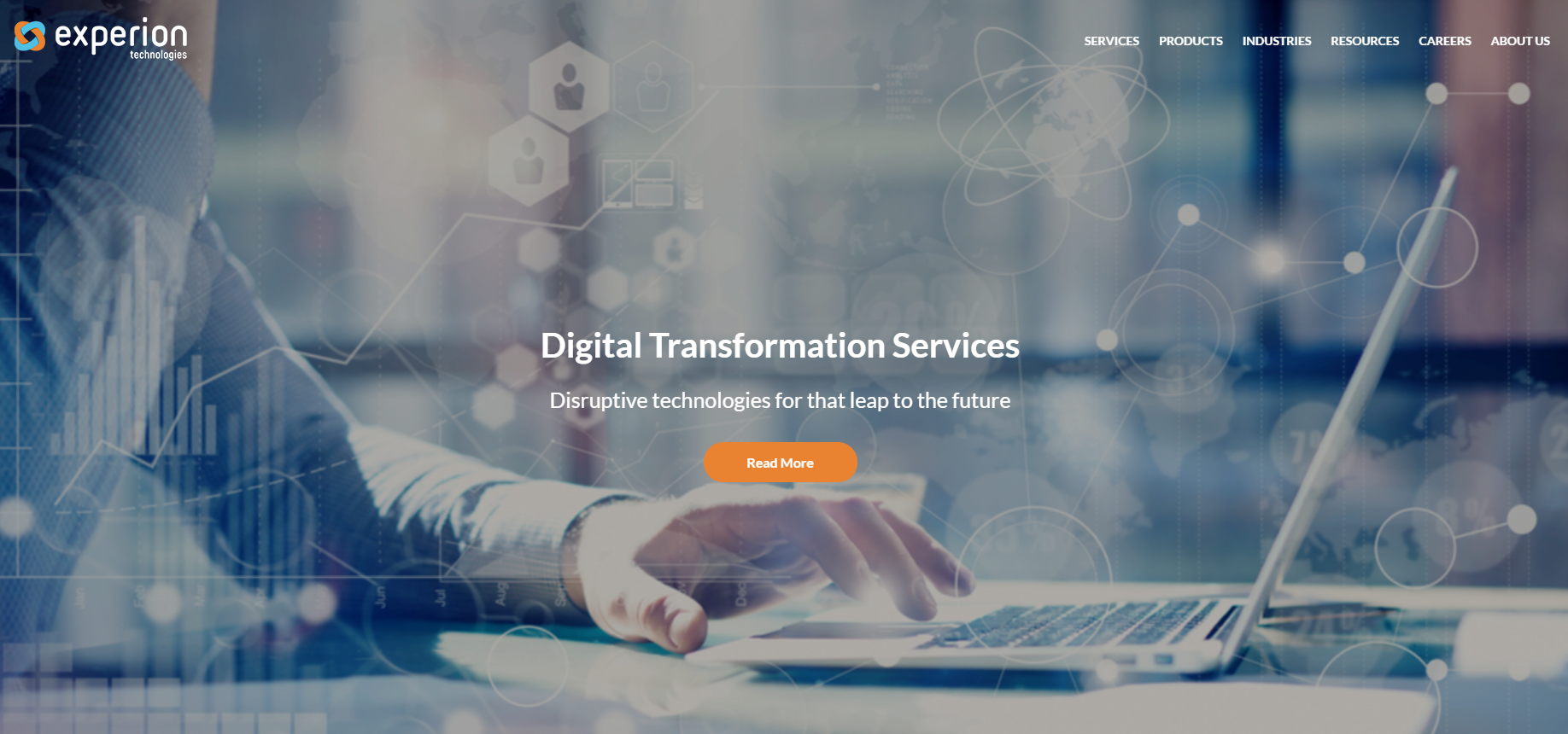 Experion Technologies is a 12-year old IT solutions and services company founded in 2006. Over 100 customers across 26 countries have used the company's products and custom applications. The company now combines over 450 full-time employees working together with a strong digital focus and value-based development. The company values both its in-house resources and customers to deliver the best services exceeding clients' expectations.
Services
Enterprise software development
Product engineering
Digital transformation
Startup IT
Spiral Scout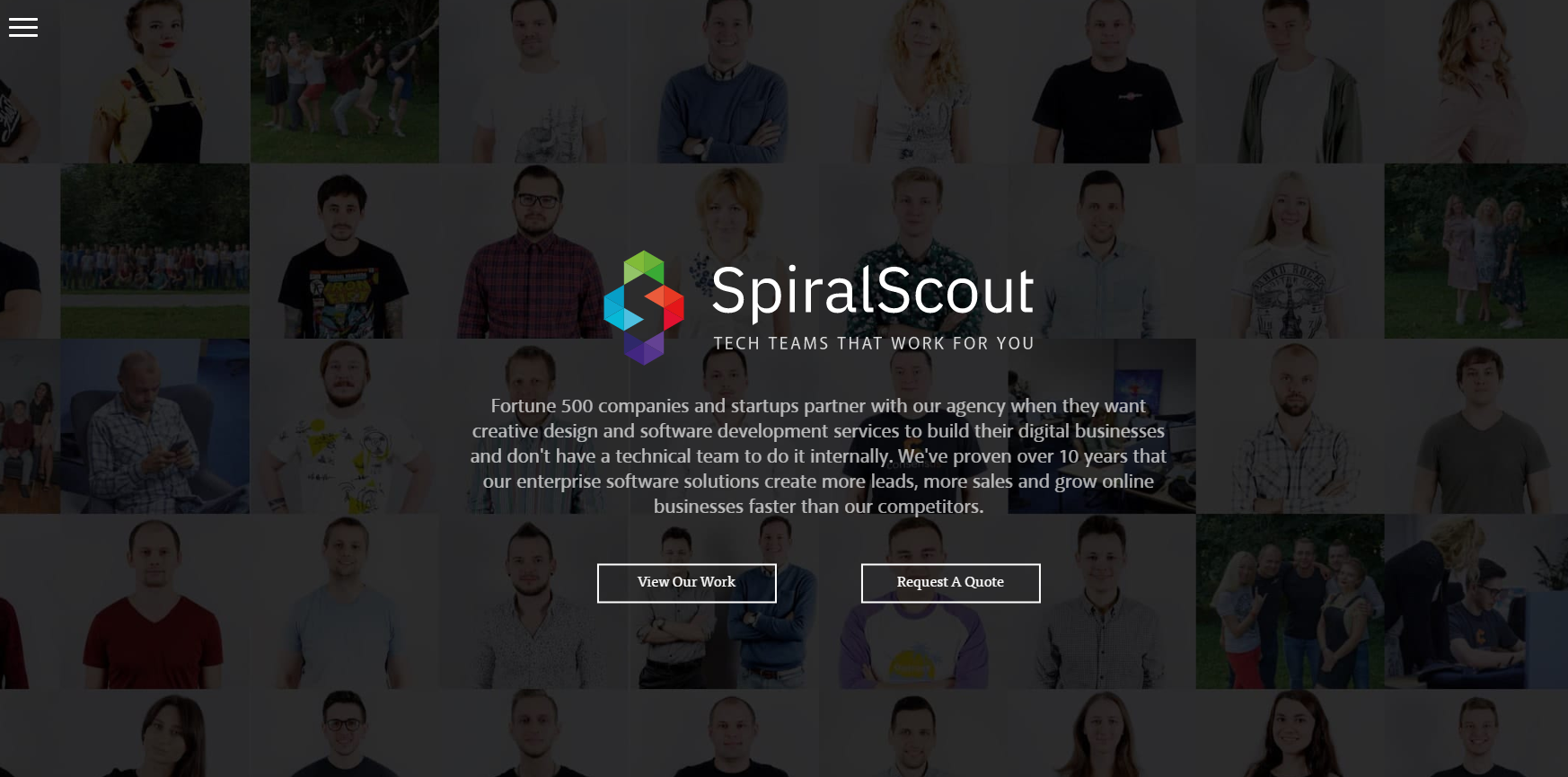 Over ten years in the industry, Spiral Scout has offered creative design and software development services to over 500 companies and startups partner to grow their digital businesses. The company treats your work as its project by providing top passionate technical, design talent, responsive, reliable, and ready services.
Services
Web/app development
Web/mobile design
UI/UX design
CMS design
Custom software development
QA
DevOps
Business analysis
Frontend/backend development
Javascript, Golang, Php, Java, Angular, etc.
Agile Engine
Agile Engine is one of the best software outsourcing companies in the USA, Argentina, and Ukraine, with a dedicated and excellent team of over 300 designers and developers. The company commits to turning your brilliant ideas into scalable, custom-built software by clean code, product-first mindset, and excellent communication skills. With nearly ten years of service, the company has built a network with 71 loyal customers and launched 39 applications.
Services
Mobile/web development
UI development
Enterprise development
Open source development
Testing
SoftwareMill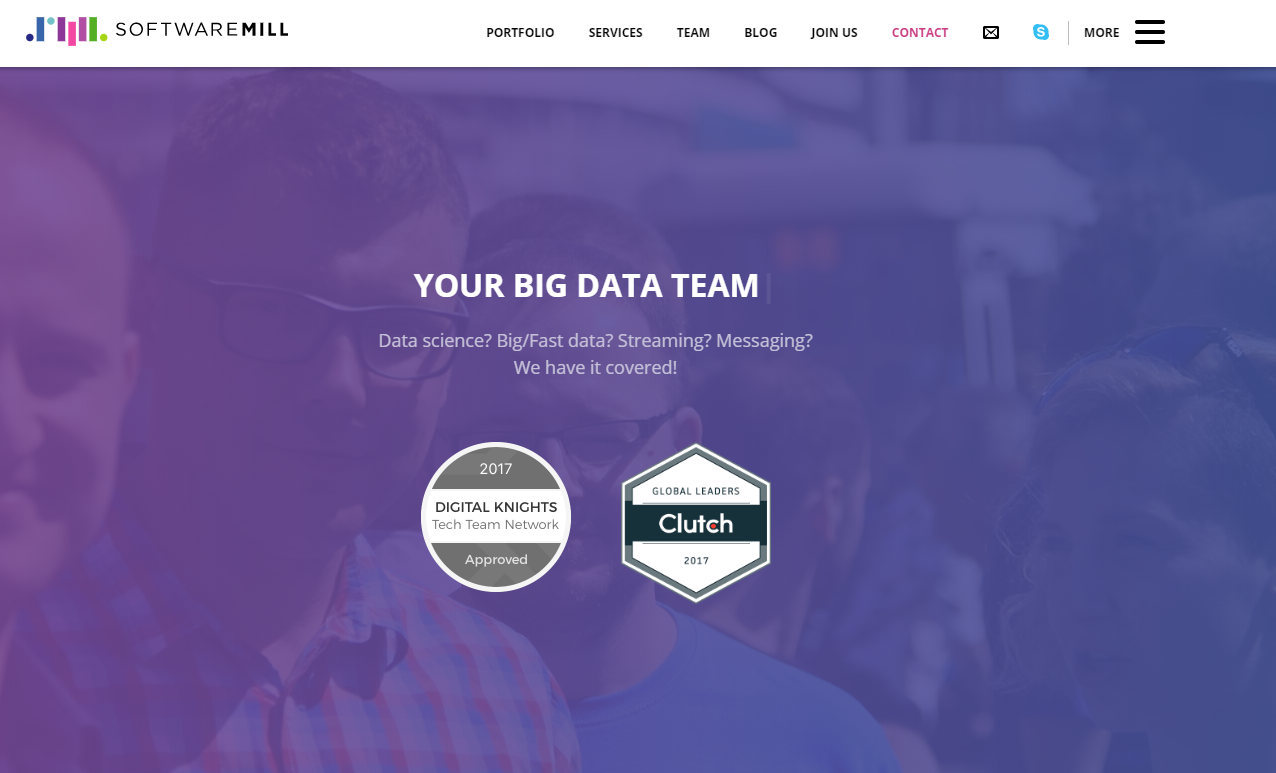 SoftwareMill is a consulting and custom software development company based in Poland. The company focuses on delivering values to customers with the help of high-quality development and "mobile-first" spirit. Depending on your requirements, the company will provide a team that each member is an expert in their domain, such as software developing, designing views, and quality assurance.
Services
Big data & Machine Learning
Scala & Akka
Backend development
Web applications
Enterprise solutions
UI/UX design
Mobile
Blockchain
DevOps as a service
IntelliSoft
In the busy world of global IT, IntelliSoft has been a bright example of quality and innovation since its inception in 2007. Based in Bulgaria, the U.S., and Switzerland, this software development company specializes in offering razor-sharp technological expertise to both start-ups and well-established organizations. With an impressive portfolio of almost 400 projects delivered and accolades like "Top Las Vegas & Top Ukrainian Software Developer" by clutch.co, IntelliSoft isn't just another name in the industry. Their development team is composed mostly of Senior Software Engineering professionals—accounting for 60% of their workforce—and this is likely why 75% of their clients have stayed loyal for more than five years.
IntelliSoft's service offerings are as diverse as they are specialized. From solutions for start-ups like technology scouting and CTO as a service to an array of web and mobile development Services, they truly are a one-stop-shop for digital transformation. Their operational models are equally flexible, offering staff augmentation, outstaffing, and dedicated teams to fit the specific needs of their diverse clientele. Always among the Top 5 Middle Size IT employers in Ukraine, IntelliSoft software development company has not only amassed an envious tech stack, but they've also mastered the art of virtual collaboration, ensuring a healthy work-life balance for their engineers scattered worldwide.
Services
Solutions for Start-ups: Technology Scouting, CTO as a Service, MVP Development, Product Discovery
Web Development: Front-End, Back-end, Full Stack
Mobile Development: React Native, Android, iOS
Specialized Services: Quality Assurance, DevOps, Machine Learning, Data Analytics
Managed IT Services & Support: Remote and On-site support, Cybersecurity, Disaster Recovery
Cloud Development: IaaS, PaaS, SaaS, Migration & Integration, Security
Highland Solutions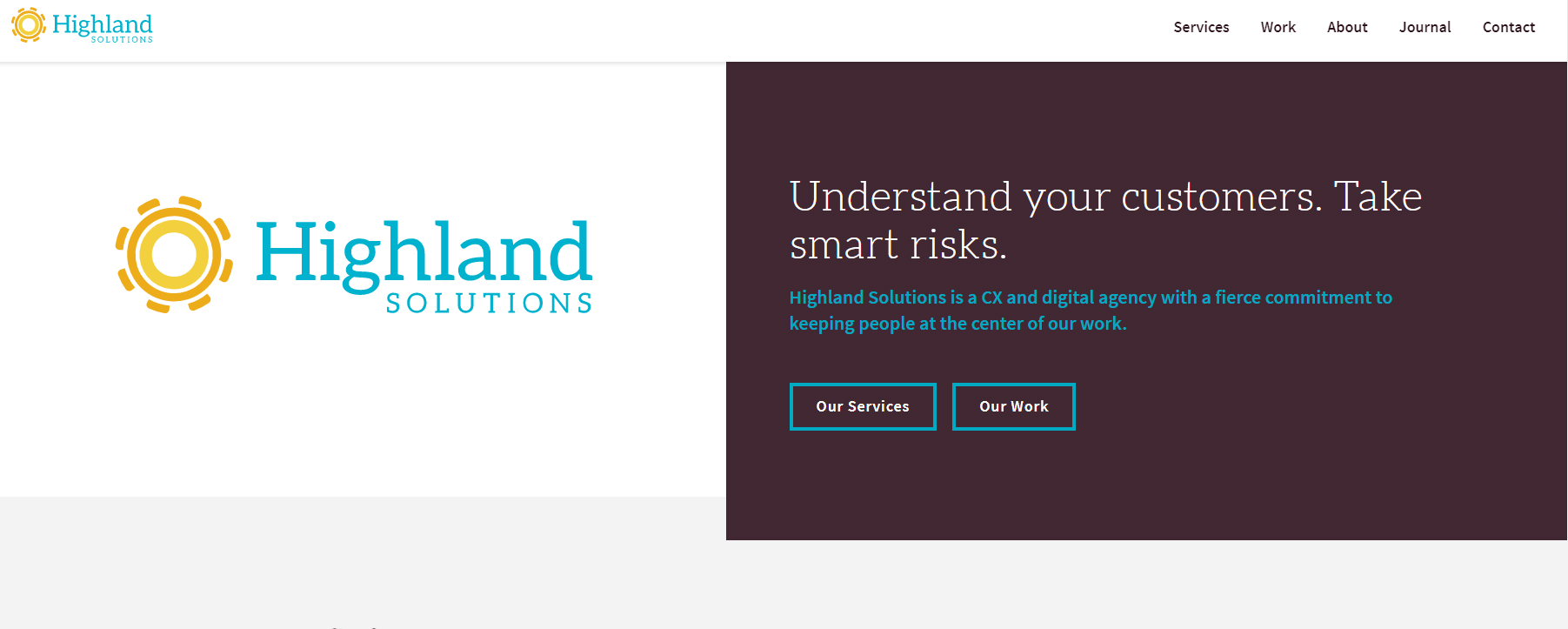 Highland Solutions is a customer experience and digital agency established in 1999. Over the past 20 years, the company has fiercely committed to the people-first approach, strived for clients' goals like their goals. It always respects diversity as well as self-creation to stimulate their staff to create value for other people. The company builds a robust accomplished team of designers, developers, and strategists, dedicating to help clients scale and grow their businesses.
Services
Create customer experience
Product & service design
Custom software
CRM technology
OutSystems
Digiryte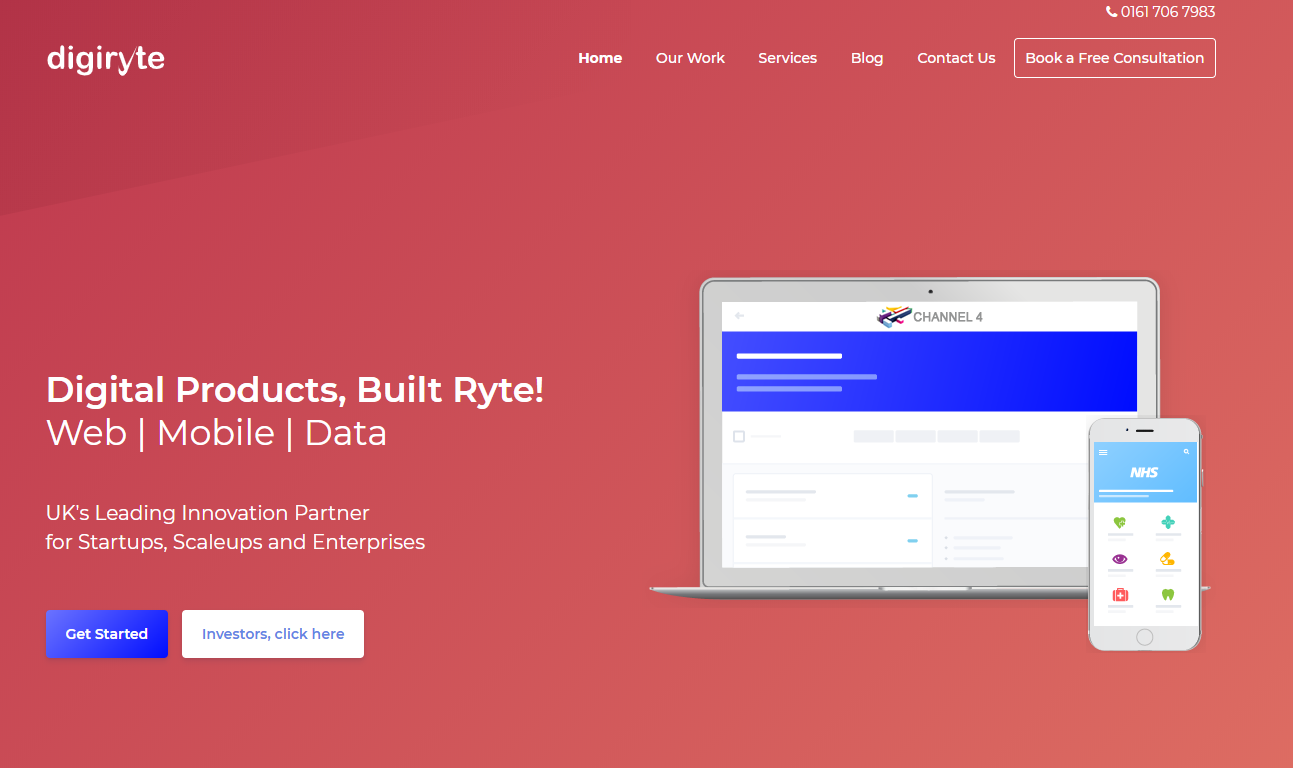 Digiryte is a well-known software development company competent in robust web and mobile-based applications and systems. The company continuously adopts emerging technologies to bring the most innovative cloud-based solutions for its clients. Backed by a highly-skilled and experienced team of experts, Digiryte is more than capable of converting your idea into a successful business.
Services
Ideation & road mapping
Web/App development
Product development
Growth services
Staff augmentation
Venture deals consulting
Foonkie Monkey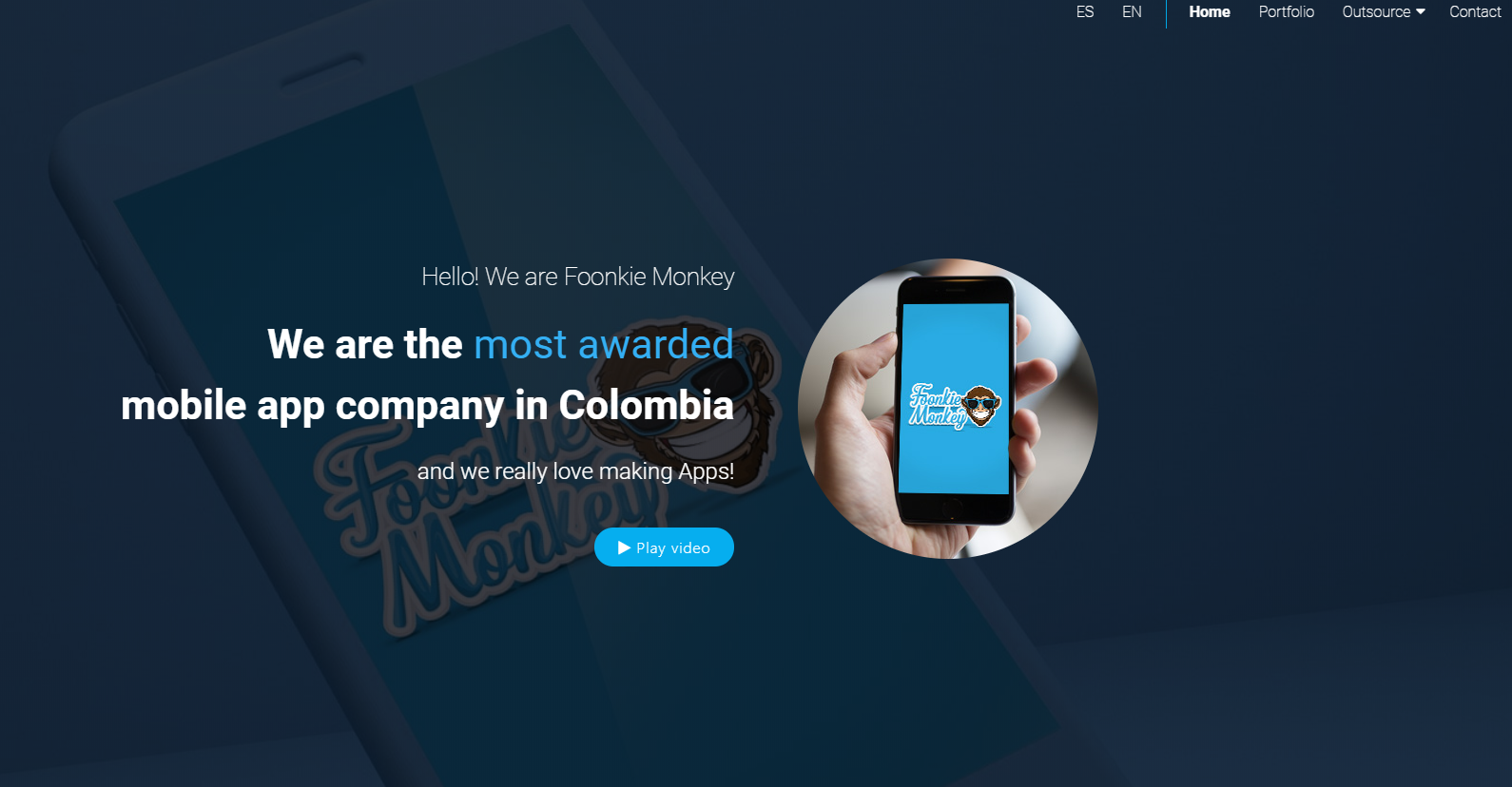 Foonkie Monkey is a multiple award-winning mobile app development in Colombia. The company assembles three teams, including technology team, creative team, and a digital marketing team. Each team and every part of it are considered as real indispensable ingredients to deliver innovative solutions to customers and products which reflect commitment, enthusiasm, creativity, and heart. With more than seven years of mobile app developing, the company has accomplished over 100 apps, reached approximately 2000 downloads per day.
Services
Custom software development
Mobile app development
Nearshore/offshore
UI/UX design
IT consulting
Outsourcing
Arcanys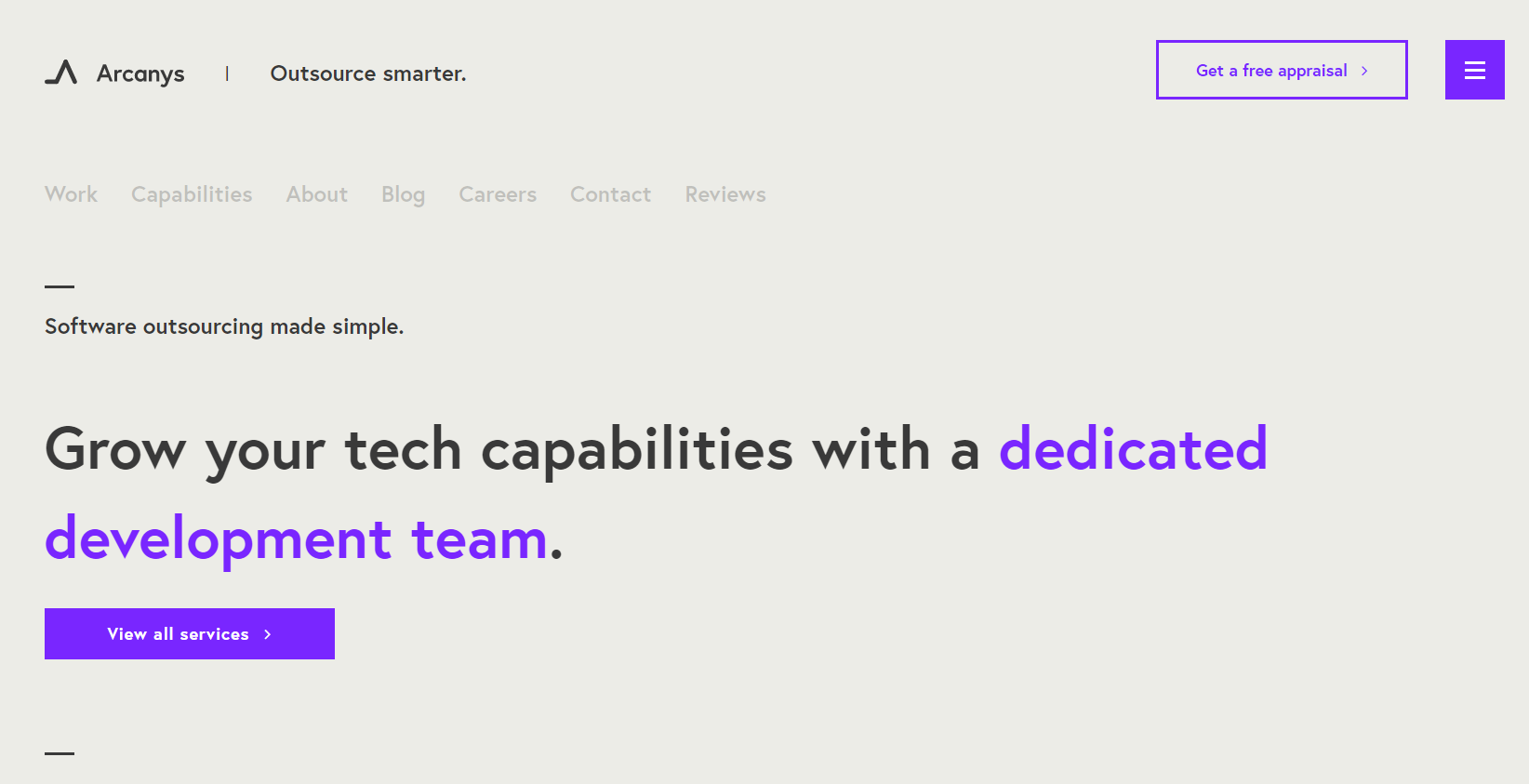 Arcanys is a premier Swiss software development outsourcing company in the Philippines. The company offers robust, fast, and reliable cloud-based software solutions for startups and established businesses by assembling a team of highly skilled and dedicated developers. You can believe in Arcanys's project-ready tech experts to fulfill your objectives and goals.
Services
Design and user experience
Technologies and development
QA & support
CTO on demand
Dedicated developers
Project recovery
SimbirSoft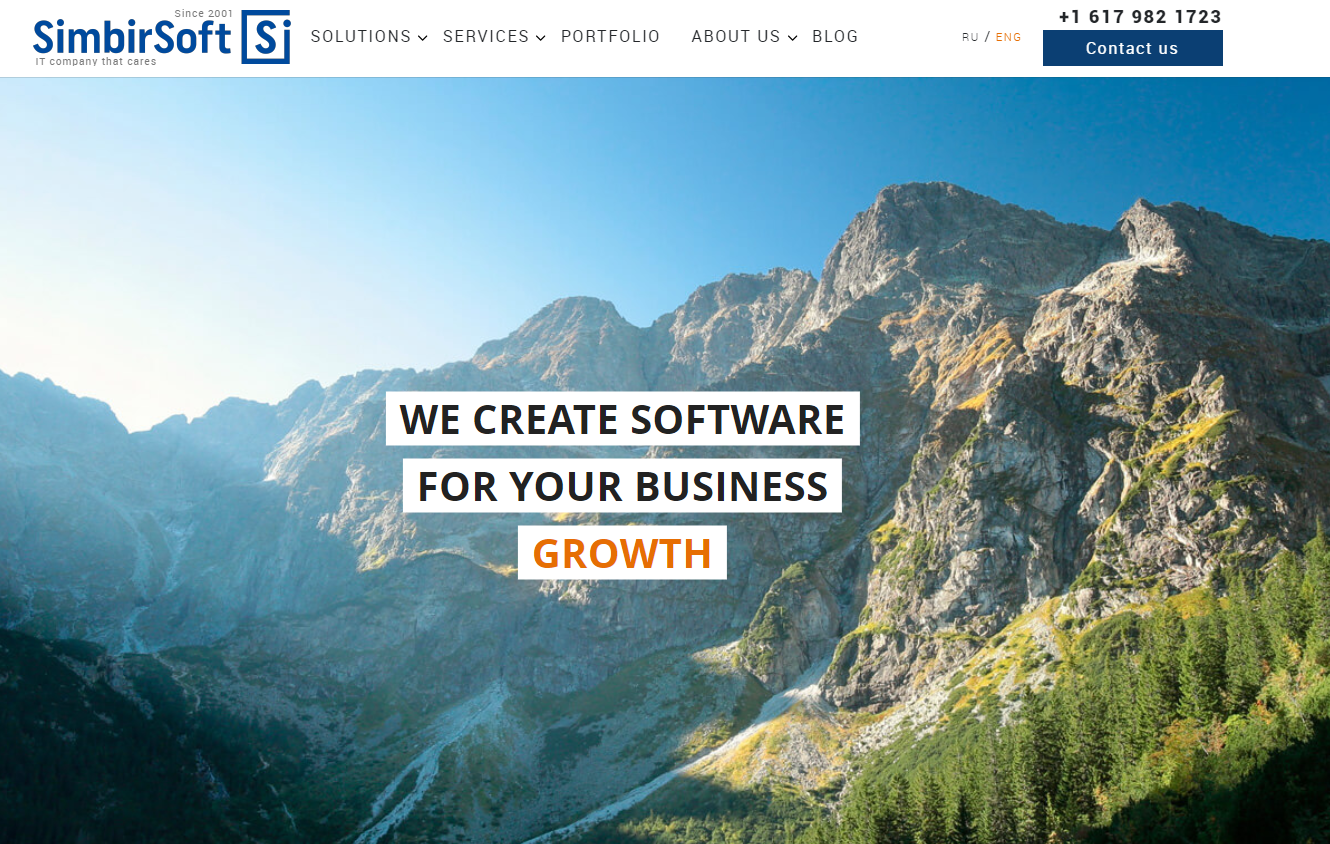 SimbirSoft has grown from a small team of four engineers passionate about programming to a global software outsourcing company with current 560 employees. The company benefits from its strongest sides: the producibility and availability of unique development expertise. Over 18 years in the IT field, SimbirSoft has produced more than 620 comprehensive IT solutions in various areas such as management, finance, healthcare, education, and telecommunications.
Services
End-to-end IT product
Dedicated IT center
Upgrading software
Rescuing product
Quality assurance
Binariks
Binariks is well-known as one of the top IT outsourcing destinations in the world. The company provides high-quality and cost-effective technology services with up to 20% lower price compared to traditional outsourcing vendors. They have experienced experts on a wide range of technologies, software platforms, products, and domains who treat your project like their project and bring to it innovation.
Services
Dedicated development team
Software product development
Web development
Mobile app development
Big data and analytics
Quality management
Internet of things
Net Solutions
Net solutions assist customers in transforming their businesses by offering expert software engineering and consultancy services. They bring a diverse team of experienced developers and designers altogether to your project, aligning your business needs and objectives with your clients' need for an amicable, delightful, and intuitive experience. They are the partner you can trust for your digitally-driven success.
They convey cutting edge developments to many B2B and B2C companies, big enterprises, and technology challengers, improving how they work and boosting the value they make for the advanced world.
The company is globally available in Toronto, Los Angeles, New York, and Chandigarh by offering its customers a full range of software services. These include dedicated teams, product development, user experience design, R&D, and technology consulting under one expert roof.
Services
Digital Commerce Services
Product Development Services
Digital Experience Platform
User Experience Design
Data Analytics Services
Digital Transformation Services
FATbit Technologies is a globally recognized Software Development and ecommerce solutions company well known for its agile development processes. Established in 2004, the company has a huge clientele all across the globe. FATbit is an ISO certified organization and NASSCOM member that focuses on delivering value-based services and solutions engineered with market-leading technologies and brilliant infrastructure.
The company has a multidisciplinary team of professionals that are quick to adapt to the latest market trends and industry practices. It helps startups, small & medium-sized businesses, and large enterprises to scale their capabilities with its agile software development services. The company has an elastic workforce with specialized teams that cater to the project requirements at various stages of the project lifecycle. Having worked on several projects of various industry sectors like e-commerce, retail, IT, healthcare, education, fashion, and lifestyle, the company holds expertise in developing growth driving solutions with cutting edge technologies.
SERVICES
Agile Software Development Services
Readymade E-Commerce Solutions
Website Development & Design
UX/UI Design & Optimization
MVP Development
Mobile Application Development
CMS Development
Digital marketing services
Capital Numbers
Capital Numbers is an award-winning Digital Engineering & IT Staffing solution provider offering cutting- edge development services to clients from Startups to Mid-size Companies to Large Enterprises worldwide. The company is ISO 9001 and 27001 certified, equipped with 750+ full-time experts working with the most popular technology stacks, including Node.js, Java, hire .NET developers, Python, PHP, RoR, React.js, Angular, Ionic, Flutter, Blockchain, etc. With 50+ awards and 200+ five-star ratings, it is currently ranked #1 on Clutch, G2, Trustpilot, and GoodFirms. Its clients include Reuters, Tovuti, Tipalti, Amount, Swiggy, Mphasis, RenMoney, ST Engineering, Kargo, Psychiatrist.com, Proposify, BrightEdge, Federated Auto Parts, Stuppler, Fidelity Payments, StoneAcre, MoveWorks, Zoovu, etc.
services
Web & Mobile Apps Development
Quality Assurance and Testing
DevOps Consulting
Product Planning Workshops
UI/UX Consulting
Dedicated Development Teams If you are looking for custom solutions at affordable prices quickly, get in touch with them today!
Academy Smart
Academy Smart is a Ukrainian software outstaffing and outsourcing company with 10+ years of experience and 100+ experienced engineers. With 200+ portfolio projects, they have extensive expertise in eLearning, Cloud, SaaS, AR/VR, Fintech, Healthcare, and more. The company specializes in Java, .Net, PHP, and JavaScript, including React Native, Node.js and reactjs development services.
Services
IT Outstaffing
Cloud tech services
Web development
Mobile app development
Aloa
Aloa is a network of highly vetted software agencies around the world, backed by their proprietary tools and infrastructure to create a predictable and scalable path to software outsourcing. Started back in 2018, Aloa has served over 300 clients across 40+ industries. Aloa's agency partners are located in countries rich with tech talent: India, Ukraine, Moldova, Slovakia, Argentina, Colombia, and Costa Rica.
For each Client, Aloa gets to know their business and why they are investing in technology. Aloa will then put them through their Placement Assessment to curate a match to the right agency. Before the project begins, Aloa builds out their custom development strategy, which fuels Aloa's Performance Reports, conducted behind the scenes every other week for each Client. Aloa will deliver that report for radical transparency, while also providing Aloa Manage, a custom management tool built specifically for software outsourcing as well as Aloa Pay so Clients don't have to deal with foreign exchange fees, transaction fees, or international tax compliance.
SERVICES:
Custom Software Development
Project Based Development
Staff Augmentation
Mobile Application Development
Web Development
UI/UX Design & Development
Emerging Tech Development
Digital Marketing Services
SEO Optimization
Orangesoft
Orangesoft is a mobile product development partner with 10+ years of experience in the market. The company is on a mission to help startups impact the world via innovative products. As a full-cycle app development partner, Orangesoft supports clients at every step of their tech journey, bringing the needed expertise, talent, and market knowledge to the table.
The company has successfully completed over 300 projects across a variety of domains, including fintech, healthcare, e-commerce, and other industries. The combination of time-tested tech stacks, top-grade product experts, and calibrated delivery processes enables Orangesoft to build quality-driven solutions that bring businesses closer to their goals.
SERVICES:
Mobile product consulting
Custom mobile app development
Custom web app development
UI/UX design
Quality assurance
Fintech app development
Healthcare app development
Conclusion
Software outsourcing helps companies focus more on the core business as well as save a lot of money in hiring in-house developers. Notably, they will have opportunities to approach higher innovative technologies and talent in the field. We hope that this overview of each software outsourcing company will help you choose the most suitable one for your business. If you find this article useful and also have some suggestions, then share with us. We're pleased to hear from you and will update to complete the list.
Website Support
& Maintenance Services
Make sure your store is not only in good shape but also thriving with a professional team yet at an affordable price.
Get Started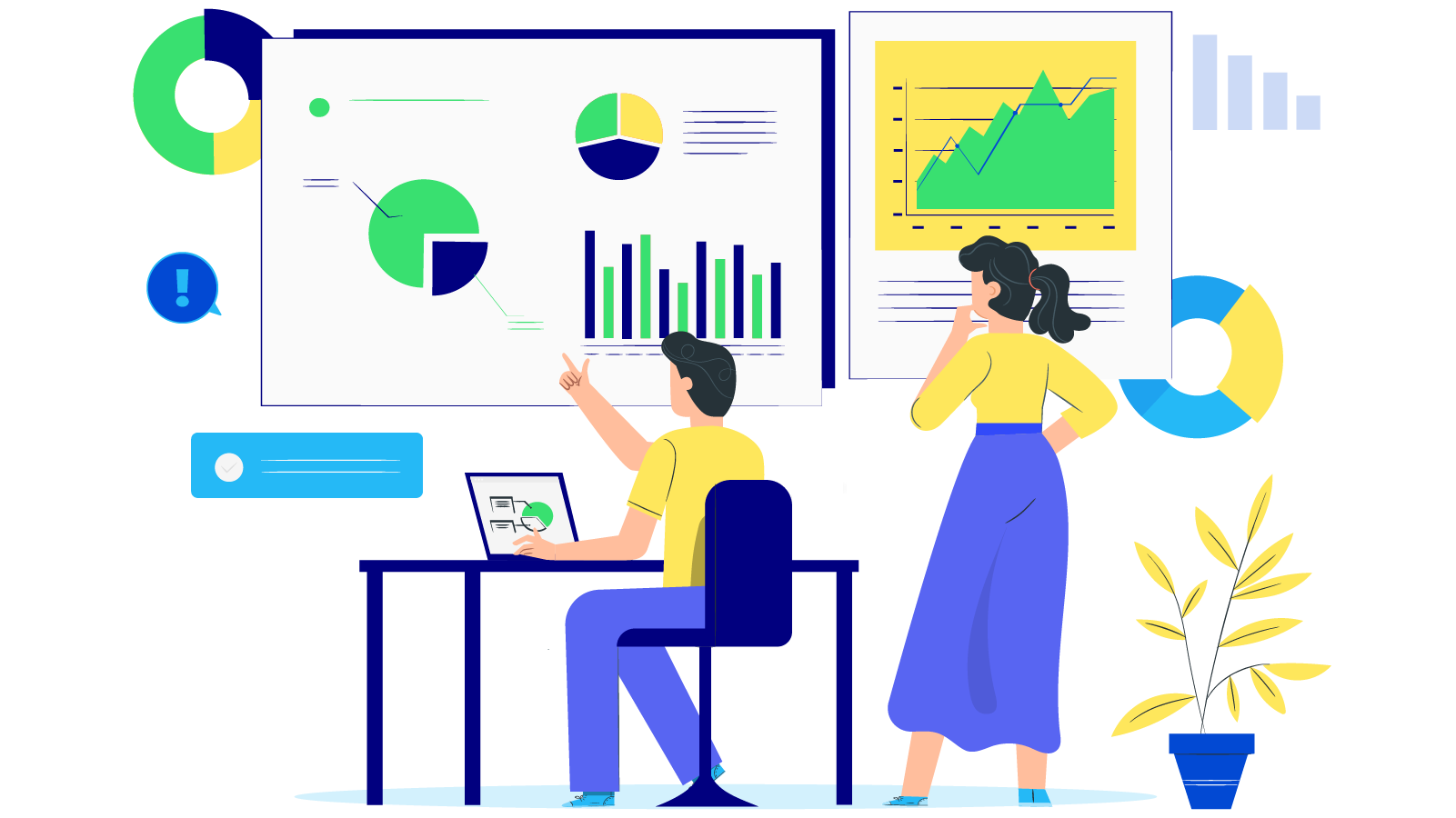 New Posts



People also searched for
software outsourcing companies
software outsourcing company
software outsourcing services
outsourcing software companies
top software outsourcing companies
best outsourcing companies
outsource software company
software outsourcing companies in usa
software development outsourcing companies
best software outsourcing companies

outsourcing software development company
software company outsourcing
website outsourcing companies
software development outsourcing company
outsourcing software development companies
outsourcing software company
it outsourcing companies
software outsourcing solutions
software outsource companies
best outsourcing software companies
largest software outsourcing companies

best software outsourcing
outsource software development company
outsourcing software development services
software outsourcing firms
top outsourcing companies
software outsourcing solution
best it outsourcing companies
outsourced software development companies
companies looking to outsource software development
outsourcing software solutions
companies that provide outsourcing services

it software outsourcing company
2.2.x, 2.3.x, 2.4.x
Subscribe
Stay in the know
Get special offers on the latest news from Mageplaza.
Earn $10 in reward now!