Top 11 Best Small Business Insurance Companies
The Most Popular Extension Builder for

Magento 2
With a big catalog of 224+ extensions for your online store
Even if you're running a small business, you can never expect everything will go smoothly without something unfortunate happening.
You may already know that sometimes businesses and people need to take a risk to achieve their goal. And if things go wrong, accidents happen and make a loss of significant value, profits, or even people of the company, you need a back-up plan or something like business or health insurance to protect your business and all of the employees involved. Carpenter insurance coverage provides financial protection to carpenters and their businesses, safeguarding against unforeseen accidents, property damage, and liability claims in the woodworking industry.
Many small businesses choose insurance to protect themselves from many types of accidents and losses. Knowing that choosing a suitable insurance company is not as easy as the policy is quite complicated; we've compared multiple insurance companies to filter out the best options for small businesses. Choose insurance such as auto, general liability to protect themselves
Keep on reading until the end to see which insurance company best fits your business.
Here's our list of best insurance companies for small businesses:
Now let's get down to the details of each company.
1. Hiscox - Big coverage for small business
Hiscox claims itself a big, fast, affordable coverage for small businesses. Hiscox is a USA leading specialist insurer with a long history of protecting businesses.
The company serves worldwide customers in various industries, including architecture & engineering, beauty, commercial maintenance, consulting, fitness, health, home services, marketing, property, therapy, and retail. If your company's expertise is not on the list, Hiscox offers you a fast and free quote in minutes to get Hiscox's services at your fingertips.
Hiscox specializes in many business insurance types to your specific needs, such as professional liability, errors and omissions, general liability, workers compensation, business owner's insurance, cybersecurity, short-term liability, and more.
| Pros | Cons |
| --- | --- |
| Great scalability of international insurance | No local office |
| Policies specialize for small businesses' needs | Not for large companies |
| Offer various business insurance products |   |
| Offer 14-day money-back guarantee |   |
Pricing
Hiscox pricing plans are customized and depend on many factors, such as your industry, location, business size, type of insurance, and more. Hiscox charges a minimum premium of $350 per year for its general liability insurance. The costs of the three types of insurance that Hiscox offer are:
Professional Liability: coverage from $22.50
General Liability: coverage from $29.17
Business Owner's Policy: coverage from $41.67
The company offers coverage for many industries at $22.50/month affordable for independent contractors and small businesses.
2. The Hartford - Business, Home & Car Insurance Quotes
We can say that The Hartford is one of the most worth-to-choose companies because of its ability to offer insurance policies and industry-specific packages with multiple coverages than many others.
Its small business insurance enables you to cover expensive damage and lawsuits from accidents, natural disasters, professional errors, workers' compensation, and more. You can get The Hartford confidence behind your business as the company has been dedicated to helping small businesses for over 30 years with profound and highly-rated specialists.
The Hartford's Business Owner's Policy (BOP) offers three essential coverages:
General Liability Insurance: protects your business from financial costs of property damage, personal and bodily injury, or advertising injury claims against your business.
Business Property Insurance: protects the physical locations, tools, and equipment that your business owns or leases.
Business Income Insurance: makes up for the lost earnings when you have to cancel your business due to unfortunate incidents, such as fire or theft.
As time goes by, your business expands, and you need more protection for the likelihood you've built so hard. Now The Hartford is scalable to scale up with you. The company offers you a new small business insurance quote based on the risk you may encounter.
Some types of coverage you may face on your business growth path are:
Workers' compensation
Commercial auto
Professional liability
Cyber insurance
| Pros | Cons |
| --- | --- |
| Multiple types of industry-specific coverages | The online quote form isn't always good, and you have to switch to a direct call with an agent |
| Easy to customize coverages based on specific needs | Since The Hartford is intertwined with AARP (American Association of Retired Persons), policies are only available to the organization's members |
| Professional and enthusiastic specialists |   |
| Best worker's compensation insurance with many convenient and high-quality services |   |
| Excellent customer service |   |
| Offer insurance in all 50 states |   |
Pricing
The Hartford pricings are varied and affected by different factors, such as exposure to risk, business location, experiences in business or industry, business types, and your deductible.
The specific insurance cost can be only provided when you apply for a quote. However, its BOP's latest update offers four levels of coverage options: Stretch, Stretch Plus, Super Stretch, and Premier Stretch. The Stretch level covers the most common risk that small business owners may face and costs about $100.
In addition, you need to consider lawsuits when estimating the cost of insurance as when a claim is filed and leads to a lawsuit, the insurance costs will be higher.
3. State Farm - Auto, Life Insurance, Banking, & More Insurance
State Farm was established in 1922 by G.J Mecherle - a retired farmer. The company is well-known for its auto and home insurance dating back to the first days when G.J Mecherle sold his first single line of auto insurance, his first product.
State Farm's mission is to help people manage the risks of their everyday life, recover from the unexpected, and realize their dream. Inspired by the founder's saying: "Honesty isn't the best policy - it is the only policy", up to now, the company remains committed to the highest standard of integrity.
State Farm offers nationwide types of insurance coverage, making it one of the best overall insurance companies. Though the best automobile insurance in the U.S., you can totally count on State Farm's small business insurance to protect your business and boost up its growth.
State Farm will offer you different insurance products based on your business stage, including starting-up, growing, mature, and changing ownership. For example, suppose your company is a new-born. In that case, some essential insurance coverages are business owners policy, business & commercial auto, individual health, commercial liability umbrella, professional liability, workers' compensation, and small business life.
| Pros | Cons |
| --- | --- |
| A nationwide network of agents | Limited deductibles compared to other insurers |
| Has local agents | The online quoting system is not available for mobile or manufactured homes sometimes |
| Various types of coverage with other endorsements and add-ons (e.g, in-home business endorsements) | Discounts are not for all states |
| Committed to customer convenience with user-friendly mobile app |   |
| Many discounts for policyholders |   |
Pricing
The average cost of State Farm's commercial insurance policies is affected by different factors, such as your business's location, industry, gross sales, employees, payroll, policy limits, endorsement, deductibles, experiences, and claims history. It usually ranges from $22 to over $179 per month.
4. Insureon - Hassle-Free Business Insurance
Insureon is an insurance marketplace with multiple top carriers. It offers a variety of insurance and enables you to compare numerous quotes from different A-rated carriers so that it's more effortless for you to choose the best type of insurance for your business.
After considering different carriers in terms of price, coverage extent, exclusions, deductibles, and other factors, you can easily choose a suitable one without applying for a quote from each carrier.
Insureon gets your back with essential cost-effective insurance coverage through its partner carriers to keep your business safe and minimize the loss from the unexpected. All the essential coverage includes general liability insurance, business owner's policy (BOP), professional liability insurance, commercial property insurance, workers' compensation insurance, cyber liability insurance, and more.
Besides, Insureon also partners with carriers to provide more specialized coverage types, such as liquor liability insurance for restaurants or builder's risk insurance for construction companies. So if you're in these fields, you can consider getting a quote from Insureon.
| Pros | Cons |
| --- | --- |
| Approach multiple quality carriers from a single marketplace | Offer the online quote for only eight insurance products. You have to call Insureon to get quotes for other types of coverage |
| A huge collection of coverage types | Insureon doesn't address the issue of policy, any policy questions or claims will be sent to the carrier |
| Offer hundreds of licensed representatives to communicate with you about your insurance options |   |
Pricing
Insurance costs of Insureon's coverage are estimated through an analysis of 28,000 small business owners who purchased commercial insurance from Insureon.
Accordingly, the average cost of general liability insurance - the first and also the least expensive option that small businesses need - was $42 per month or $500 per year. The cost of a business owner's policy, bundling general liability with property insurance at a discount, was monthly $53 or $636 per year.
Additionally, many business owners pay less than $1000 annually for cyber liability insurance; others pay between $1000 and $2000 per year.
See more small business insurance costs of Insureon in the graph below:
5. Next Insurance - Small business insurance has never been easier
Next Insurance is best for fast insurance coverage. Small business owners usually need to buy instant insurance in some situations. For example, when you're going to apply for a business loan, and you need to show the proof of insurance to get accepted by the lender for the loan. Insurance guarantees that you have the ability to pay back the loan and increases the trust of the lender on you.
Next Insurance offers fast online insurance, a great solution in such cases. It enables you to request an online quote and tailors the coverage specialized to your industry so that you can complete all the steps in minutes.
Next Insurance offers the four most essential business insurance products: general liability insurance, professional liability insurance, commercial auto insurance, and workers' compensation insurance.
| Pros | Cons |
| --- | --- |
| Take under 10 minutes to get a quote | BOP and property insurance are not available |
| Get proof of insurance and file claim online | Offer only six insurance products |
| Custom policies tailored to each industry |   |
| No additional charge for monthly premium payment |   |
| Quick response to customers |   |
Pricing
Next Insurance charges some of the lowest premiums on the market. The best way to get an accurate cost is to apply for an online quote, which sometimes requires you to answer some additional questions.
Here're the starting rates for business insurance of Next Insurance:
General liability: General liability coverage starts at $150 annually for fitness trainers and $450 for handypersons. No deductible is available in general liability policies. Premiums start at $750 per year.
Professional liability: Various premium options and a deductible of $2000.
Commercial auto: Various premium options are available, and there is a deductible of $0, $500, or $1000, depending on your state and policy.
6. TrustedChoice - Independent Insurance Agents
TrustedChoice takes convenience in insurance service to the next level with its wide network of independent agents. The local service is on point as there is an independent agent in every city, making it easier for you to reach the consultancy from them. Local agents also understand your needs more so that they will suggest you the best insurance companies and most suitable insurance products for your business.
Moreover, with an independent agent, you have an expert to help adjust the insurance coverages to fit your business's needs, growing workforce, etc. They walk you through your coverage options and help you to get the best quotes. They search for the best policy to match your needs. Independent agents are the perfect partners to help protect your business from sudden and catastrophic expenses so that you can focus on making it grow.
TrustedChoice's business insurance covers liability insurance, commercial property insurance, commercial vehicle insurance, inland marine, workers' compensation, directors & officers (D&O) insurance.
These are essential insurance coverages for a small business. You can start with a small amount of coverage, then expand your coverage depending on your business size, niche, goal, and budget.
| Pros | Cons |
| --- | --- |
| Local agents in every city | A different local agent might deliver a different customers experience |
| Customize coverages to address your specific needs | Comparison options are all in the agents' hand; customers are not involved |
| Independent agents focus more on serving customers | No online quotes |
| You fill your needed coverage, and agents compare multiple insurers to find the best fit |   |
| Gather quotes from 55 insurance providers |   |
Pricing
The cost of business insurance for small businesses varies widely and can be as low as a few hundred dollars per year. Note that the riskier your business, the higher your insurance premiums.
Factors that affect premiums are:
Number of employees
Likelihood of data breaches
Likelihood of accidents
Likelihood of lawsuits
Likelihood of damages
7. Suracy - Business Insurance
Suracy commits to protecting your business with the best coverage and helping you manage the risks, and fostering the growth of your business.
Suracy offers national business insurance programs that support a broad range of franchises, small and larger businesses, and organizations. It is especially a great option for small and medium-sized businesses. For small businesses, Suracy provides the essential coverages that are cost-effective and designed to tailor to their needs especially.
In Suracy, you can find appropriate insurance solutions to thrive your business with safe and transparent policies. The company covers a large selection of insurance options, including:
Professional liability insurance
Workers' compensation insurance
General liability insurance
Business owner's policy
Commercial property insurance
Cyber liability insurance, disability insurance
Employment liability insurance
Commercial auto insurance
Medical malpractice insurance
Paid family leave
| Pros | Cons |
| --- | --- |
| Streamlined distribution across locations | Insurance provided by third-party affiliates |
| Customize insurance policies addressing businesses' needs |   |
| Offer useful tips and resources for businesses |   |
Pricing
Suracy provides multiple insurance products for small businesses. The cost of each insurance product varies depending on various factors, such as industry, business size, and the risks your business takes.
As pricing information is not listed on the Suracy website, you need to get a quote to know the accurate price.
8. TechInsurance - Technology Business Insurance
You can find the best rate and coverage for your small business in TechInsurance. The company offers numerous small business insurance types addressing different accidents, lawsuits, and damages that your business may incur.
TechInsurance's policies cover the most common risks for tech and software companies. In particular, available insurance coverage that TechInsurance offers are:
Errors and omissions insurance
Cyber liability insurance
Fidelity bonds
Business owners' policy
General liability insurance
Workers' compensation
Businesses with expensive equipment, a board of directors, or extra liability concerns may need expanding coverage. To serve customers better, TechInsurance provides specialized coverage for such unique risks. Those special offers include umbrella/excess liability insurance, commercial property insurance, business interruption insurance, employment practices liability insurance, directors and officers insurance.
| Pros | Cons |
| --- | --- |
| Fast & easy insurance purchases | Contact is not good sometimes |
| Competitive pricing |   |
| Fast & professional support |   |
| Variety of insurance options tailored to unique risks |   |
| Helpful small business resources |   |
Pricing
Median costs come directly from policies that you purchase from TechInsurance.
General liability: $28/month or $340/year
Errors and omissions: $61/month or $728/year
Besides, TechInsurance offers a free application for you to foresee the cost of insurance for your business before purchasing. The policy limits and deductibles can affect the cost of small business liability insurance. The higher the limits, the higher cost, and greater coverage.
See more median cost of insurance for tech companies in the graph below:
9. Nationwide - Insurance Services Company
Nationwide is a business insurance company that focuses on simple and straightforward insurance solutions for small businesses with high risks and special needs for general liability. Growing from a small mutual auto insurance company, Nationwide marks one of the largest insurance and financial service companies all over the world and builds up an impressive reputation for the best general liability insurance.
Aside from general liability insurance, Nationwide offers various types of business insurance, including business property, commercial auto, business owners policy, business liability, workers' compensation, cyber liability, etc.
Nationwide provides its products and services to businesses across the countries and industries. Particularly, the company serves different industry specialties including contractors, retail stores & services, professional services, auto service & repair, wholesalers & distributors, food & beverage, medical clinics, and self storage facilities.
| Pros | Cons |
| --- | --- |
| Easy to register an account and get a quote | No disability insurance or major medical insurance |
| A variety of insurance coverage |   |
| Have some specialty insurance offerings |   |
| Bundle of tools and analyzers to help customers make investment decisions |   |
| Nationwide is financially stable |   |
| Vanishing deductible |   |
Pricing
Like many other competitors, the average cost of Nationwide's commercial insurance policies depends on your business's industry, location, gross sales, employees, payroll, deductible, endorsement, policy limits, experience, and claims history. It ranges from $22 to over $179 per month.
10. Travelers - Business and Personal Insurance Solutions
Travelers's mission is to transmit risks into advantages for your business. Knowing that no matter what industry you are in, your company faces risks every day, Travelers offers a wide range of business insurance options across the industry.
More than just dealing with the unexpected, the company helps you prepare for the risks, identify the risks, and recover faster. The chance of letting the unexpected events devastate your business's likelihood is minimized as much as possible.
Travelers gather three critical coverage into Business Owners, including commercial liability insurance, commercial property, business income, and extra expense coverage. The industries Travelers supports are:
Construction
Energy & Renewable
Financial Institutions
Healthcare
Manufacturing
Real Estate
Technology
Transportation
And more
However, you can find many complaints about Travelers, so be careful to research before purchasing insurance coverage from a Travelers's independent agent.
| Pros | Cons |
| --- | --- |
| Have expertise in any industry to help invest right | Costs and features depend much on industry and operations |
| Fair, fast & effective services | Many customers complain about home and auto services |
| Solid financial strength |   |
| A++ rating from A.M. Best |   |
| Support over 20 industry specializations |   |
Pricing
Travelers insurance costs vary based on a few factors, such as traveler's age, plan type, number of travelers, trip destination, pre-existing medical conditions, coverage limits and deductible, length of trip, and more.
In general, your travel insurance will range from 4% to 10% of your total non-refundable trip costs. For some premium plans, the cost may be more expensive than the price range.
Bottom line
Insurance is undeniably imperative for any business, especially small businesses. As an insurance company will be an umbrella that protects your vulnerable business from unexpected events and loss, it would be best to directly contact the company and clarify what you want to know about that company, its services, and your benefits.
We pick companies that offer a wide range of insurance coverage across industries and nations so that it'll be easier for you to choose. This list will continue being updated, so stay in the know. What's more, leave your reviews if possible; it will be a more valuable contribution to our list.
Jade is a content creator, book lover, and a hodophile. She loves to learn skills and practical knowledge to excel at marketing, especially content marketing.
Website Support
& Maintenance Services
Make sure your store is not only in good shape but also thriving with a professional team yet at an affordable price.
Get Started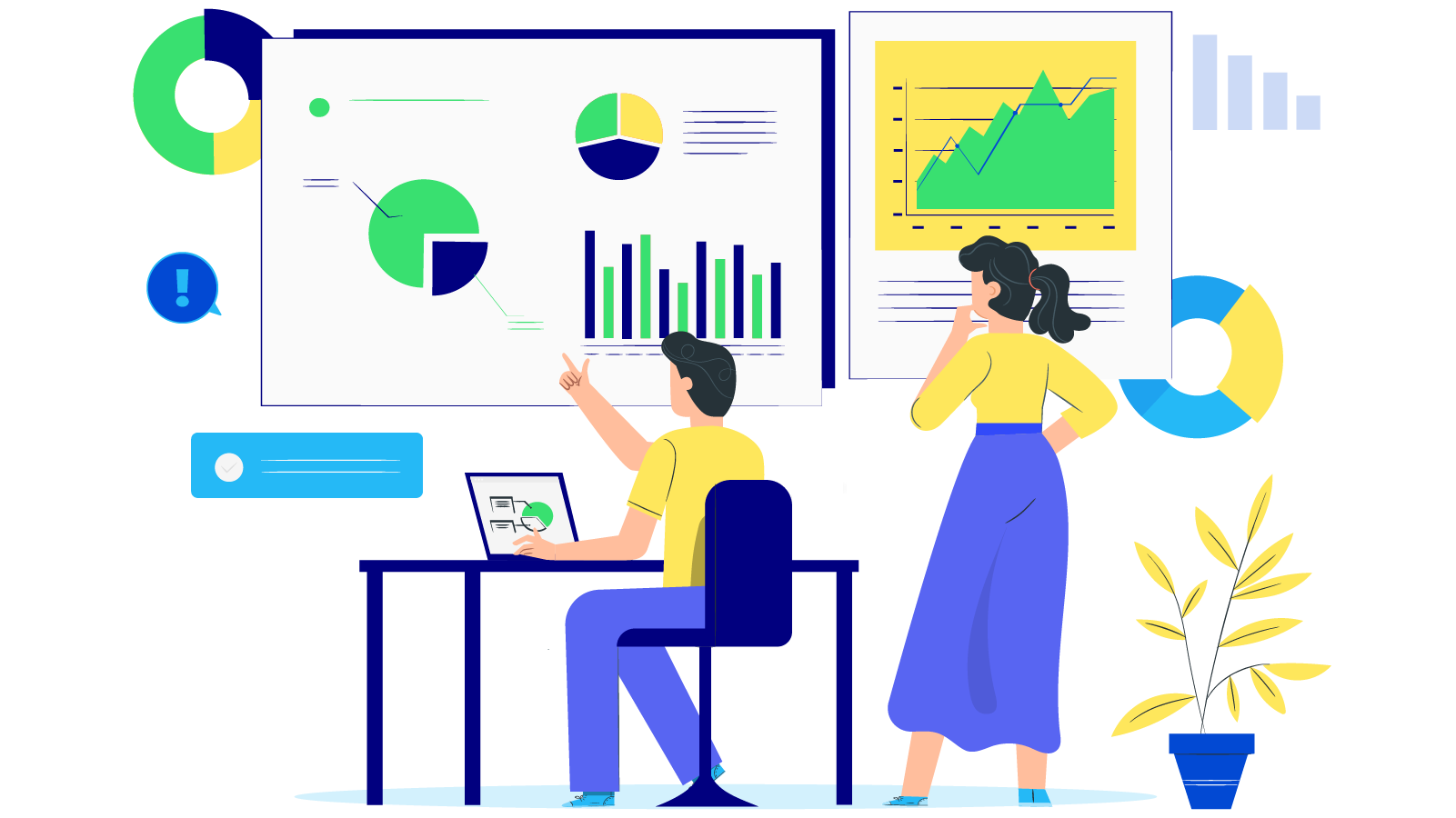 New Posts



Subscribe
Stay in the know
Get special offers on the latest news from Mageplaza.
Earn $10 in reward now!