The 8 Best Shopify Order Printer Templates / Apps Free & Paid
The Most Popular Extension Builder for

Magento 2
With a big catalog of 234+ extensions for your online store
Like it or not, running an online business requires plenty of paperwork!
From invoices and packing slips to return forms, these documents are critical for fulfilling orders and delivering them to your customers.
Paperwork may be like a pain, but as the world moves forwards, many apps and plugins are designed to help you deal with that. Take Shopify as a typical example. This platform is undoubtedly easy to use, affordable, and ready to go right out of the box. In fact, it's much more than a shopfront!
So, in this post, we'll guide you through 8 best order printer Templates / apps on Shopify, which will take the legwork out of order fulfillment (they can manage the whole process for you, seriously!)
Without any further ado, let's dive right into it!
Table of contents
What are order printer Templates / apps on Shopify?
Order printer apps on Shopify are typically developed to help you generate essential documents, such as invoices, packing slips, receipts, and shipping labels for your store.
Depending on each developer, each order print app has its own distinct features. Nevertheless, some of its core features include creating quotes and invoices for draft orders, printing packing slips for partial orders, and automatically delivering invoices and receipts in a PDF format.
Plus, many Shopify order printer apps include premade templates that you can customize to meet your store's needs. You can take advantage of these apps' extra features to further expand your business, engage with customers, and streamline or automate your processes.
8 Best Shopify order printer templates / apps
Among hundreds of the Order Printer reviews in the market, we've chosen 8 Best Shopify Order Printer Templates / Apps using our scores, rating reviews, search results, and social metrics. The following reviews were picked manually by our experts; if your outstanding Order Printer app does not include in our list, don't hesitate to contact us.
1. PDF Invoice: Order Printer+ by AVADA
Since its inception in 2017, AVADA Commerce has been trying its best to complete the mission to help 1 million online businesses grow their revenues. Driven by a dedicated team, AVADA focuses on one ultimate thing: customer satisfaction.
PDF Invoice - Order Printer of AVADA Commerce is one of the most well-known order printer apps on Shopify, which allows you to print orders, invoices, and packing slips with almost no hassles.
To be specific, this awesome Shopify app offers you numerous types of predesigned templates, including PDF Order, PDF Invoice, PDF Refund, and PDF Packing Slip. These templates are incredibly customizable, meaning that you can easily edit the available PDF templates to fit with your store. This would help eliminate a considerable number of mistakes when your template goes live.
Furthermore, PDF Invoice: Order Printer+ by AVADA Commerce enables users to download and print out their PDF billing documents online with a few clicks in order emails. This app still has various practical features for you to discover, such as:
Unlimited PDF templates. 4 ready-to-use templates are available, including Order, Invoice, Packing Slip, and Refund.
Easily change a template's style. You can beautify PDF templates as much as you want
Print in bulk. Print multiple orders with various templates at the same time
Invoice document delivery. Deliver invoice documents to Google Drive, FTP, or SFTP
Multiple languages. 70 languages worldwide are available
Multiple currencies. Use store currency or customer's currency at Billing Address
Auto-email function. Automatically send emails to customers whenever an order is recorded, paid, or fulfilled.
Review PDF. One-click to preview to the PDF template
Support POS devices. Print selected invoice templates on POS devices
Easy to download. Download PDF documents from customer dashboards or transactional emails
Advanced template custom. Custom any template with Liquid
Pricing plans: AVADA Commerce offers two pricing plans for this app, including:
Free Plan
Pro Plan: $9/ month
2. Order Printer by Shopify
The best part of Order Printer is that it's not a third-party app. It is a genuine Shopify application, which means it comes with Shopify support and runs seamlessly with the platform.
This amazing tool is designed for any online shops that want to have free and an effective solution for printing documents. It's simple to install, has an easy-to-navigate user interface, and is directly embedded inside the Shopify admin. With Order Printer by Shopify, you can easily create and print documents from your orders, such as invoices, receipts, and packing slips.
The app includes multiple stunning templates that users can choose to make their store more beautiful. In addition, the admin can make Shopify stores more professional in a click by adding a customizable logo. It's also possible to format the date and address that suits different countries.
Key features of Order Printer by Shopify:
Print invoices, receipts, labels, packing slips, and more
Support to shipping with the shipping labels and packing slips
Customize templates with HTML and Liquid
Easy to showcase your brand
Increase the speed of transaction and shipping
Although Order Printer by Shopify is a handy free tool, there are some points to note. The app does require you to have basic knowledge of HTML to customize your documents, even for simple things like adding your business logo. This is fine if you can code, but if you can't, you're left with the basic template. This could be a significant issue for design lovers and businesses that care about their aesthetics and branding.
Moreover, be aware that you can't send invoices automatically to your customers with Order Printer by Shopify. Also, the app can't handle printing or downloading a large number of orders at once. This may not be the best news for stores that deal with hundreds of orders and need to share those invoices with their accountant or print them out for record-keeping.
To be honest, the app is not pretentious - it does what it says it does. It isn't a high-end tool but might suit store owners who don't mind spending more effort and time to set it all up.
Price: Free
3. Order Printer by Ordersify
To bring the best experience to merchants, Ordersify has created awesome apps that relate to order automation and logistic systems. And Order Printer is one of those.
Order Printer by Odersify helps you create PDF invoices easily without coding. By updating your business details, you can build professional receipts from various premade templates for your customers.
Key features of Order Printer by Ordersify:
Professional invoices. You can create a professional invoice quickly.
Easy and full customization. You can set up professional templates for your orders by updating the store information, date, time, currency standard from the setting page, and configuring template options.
Automatic delivery. Clients can download PDF billing archives and/ or print them out with a few simple clicks.
Support multiple currencies. You can use your customer's currency or the primary currency of your business.
Support multiple languages. Ordersify supports more than 10 popular languages.
Support POS devices. The app was designed to optimize for POS devices and mobile, so you can generate your documents for orders from anywhere.
Download a bulk of orders. From the Ordersify orders menu or the Shopify orders listing page, you can choose a list of orders and print them.
Pricing plans:
Free Plan
Professional Plan: $8.99/ month
4. Invoice Browse by Growth Connections
We've heard many times that time is money, which means that any businesses helping their customers save time on shopping will win this game. By creating quick invoices, refunds, and order printers, the Invoice Browse app by Growth Connections becomes one of the most effective tools to boost online sellers' sales.
The app enables creating an order fulfillment and reports with professional and beautiful invoices. Moreover, Shopify store owners can add their brand logos into these customizable invoices to make them unique. Plus, the app lets users send their invoices through emails, and the links will be added to these emails to encourage customers to come back to stores.
Key features of Invoice Browse by Growth Connections:
Create multiple advanced templates for your orders like Packing Slips, Welcome Letters, Mailing Labels, and more
Custom colors and brand logo without coding skills
Custom invoice templates
Send invoices via email
Advanced reporting
Download all unfulfilled orders as a single PDF or Excel file
All-in-one solution to manage orders
Multiple store locations support
Multi-language support
Pricing plans:
Free Plan
Starter Plan: $6.99/ month
Professional Plan: $12.99/ month
5. Order Printer Templates by FORSBERG+two ApS
If you're looking for an order printer solution that contains a number of customization features without any HTML knowledge or coding, Order Printer Templates by FORSBERG+two ApS is for you!
The app uses an editor that enables you to modify options without having to "save and refresh." You can also choose multiple stunning templates to make your store special. It's also possible to format the address and date that suit different countries. Additionally, this app can translate by the store owner's language. Click and type translation, or just change the wording to suit your style.
Key features of Order Printer Templates by FORSBERG+two ApS:
Different template types: Invoice/ Receipt, Packing Slip, Returns Form, and Gift Receipt
Automatically fills in order and customer data; no manual entry needed
Customize the design to suit your brand and style - less than 5 minutes
1-click translation
Works with Shopify multi-currency
Support for Product Options and Product Customizer apps
Support for Integrated Label style paper, so you can get a document and address label in one
Use your own template with Shopify's Order Printer app (Free) or Order Printer Pro by - FORSBERG+two (Paid)
Pricing: Free to install ($29 one-time fee per template and additional templates get an automatic 50% discount).
6. OrderlyPrint by FORSBERG+two ApS
Another app published by FORSBERG+two ApS is OrderlyPrint, a powerful tool for all high-volume and Shopify Plus store owners. OrderlyPrint will certainly keep you organized and up-to-date by using order tags to save time finding and filtering the orders.
With OrderlyPrint by FORSBERG+two ApS, your customers will be informed about the order through automated shipping emails. Moreover, you can add a PDF version of the receipt in the email to your customers.
Key features of OrderlyPrint by FORSBERG+two ApS:
OrderlyPrint is more for high-volume stores, and stores where efficiency and a fast warehouse process is much needed
The app supports loading up to 500 orders at a time
The app allows you to automatically deliver PDF documents to your customers using the "Automated PDFs" feature
Includes invoices, packing slips, and returns label by default
OrderlyPrint creates Picking lists for faster picking/ packing of orders
You can generate Address labels or CSV/ Excel Exports
Allows users to print and save PDF documents from your Shopify admin
Easy customization for templates can be done through the editor
OrderlyPrint can do fulfillment of orders in bulk with one click only, syncing tracking information into Shopify
Has tagging for better order management.
Pricing: $29/ month
7. Order Printer Pro by FORSBERG+two ApS
The next Shopify order printer app also belongs to FORSBERG+two ApS, one of Shopify store owners' best choices. They can have the best experience because of the outstanding features from this Order Printer Pro app.
Order Printer Pro app by FORSBERG+two ApS is excellent for stores processing up to a hundred orders per day, where the more advanced features (and higher cost) of OrderlyPrint do not make sense.
It's simple to install this app to any Shopify shop; just by a click, all the installation process will be automatically done. Additionally, this app integrates with Shopify POS and Mobile so that store owners can optimize their performances in different browsers.
Key features of Order Printer Pro app by FORSBERG+two ApS:
Order Printer Pro can quickly create your customer-related documents, up to 50 at a time
Templates can be imported from Shopify's Order Printer and Order Printer Templates
Includes Invoices/ Receipt, Packing Slip, Returns form, Quote for Draft orders, Refund/ Credit note, Purchase order (for dropshippers) by default
Supports Shopify multi-currency
Allows you to print and export PDF documents from your Shopify admin
Works with regular and draft orders, enabling you to print and email quotes to customers
Allows you to deliver PDF documents to your customers automatically
Works in the Shopify POS and Mobile apps
Pricing plans:
Free Plan
Unlimited Plan: $10/ month
8. Professional Invoices by Sufio
Professional Invoices by Sufio is a Shopify invoicing app that lets you automatically create and send invoices from orders in your online store. The app also allows you to create other types of documents like packing slips, credit notes, or quotes.
The idea behind Professional Invoices by Sufio is simple - merchants and customers alike want to know that their documents are in good hands, so nothing falls between the cracks on either end. It automatically generates invoices when orders are generated, paid, or fulfilled. These invoices will be then sent to customers by email.
The app includes and validates all necessary business information, such as VAT or GST numbers, and automatically adds them to invoices to make them legislation-compliant. Downloading various invoices, sending thank-you notes, reminding debtors of unpaid purchases, creating credit notes, delivery notes, and cash receipts - all of these things are not only possible, but automated by the app.
Documents can be translated into more than 20 languages in partnership with local accountants and are compliant with accounting legislation in over 50 countries. Also, the app is integrated with many other Shopify apps that can further enhance your online store's performance.
Key features of Professional Invoices by Sufio:
Automatically create and send professional invoices and other documents
Invoices are validated by certified accountants, which ensures your documents meet worldwide regulations
Professionally designed and easy to customize invoice templates
Multi-currency support
Multi-language support
For now, you can't customize the source code or upload your own template. However, Sufio's Design page allows you to customize colors, layout, add a logo or signature, and modify or re-arrange various invoice elements to fit your needs.
Pricing plans:
Basic Plan: $19/ month
Standard Plan: $49/ month
Premium Plan: $129/ month
Enterprise Plan: $499/ month
The bottom line
That's it for 8 Best Shopify Order Printer Templates / Apps! We hope that this review can help you find the best app for your Shopify store! All the information on this review is collected from the vendor's website or their own selling channels/ published page.
We honestly recommend you to spend a considerable amount of time trying these apps if possible! Besides, we'll continue researching and keeping this list up-to-date for your reference. Please feel free to contact us if you've got any questions related to this review! Thanks for reading!
Magento Support
& Maintenance Services
Make sure your M2 store is not only in good shape but also thriving with a professional team yet at an affordable price.
Get Started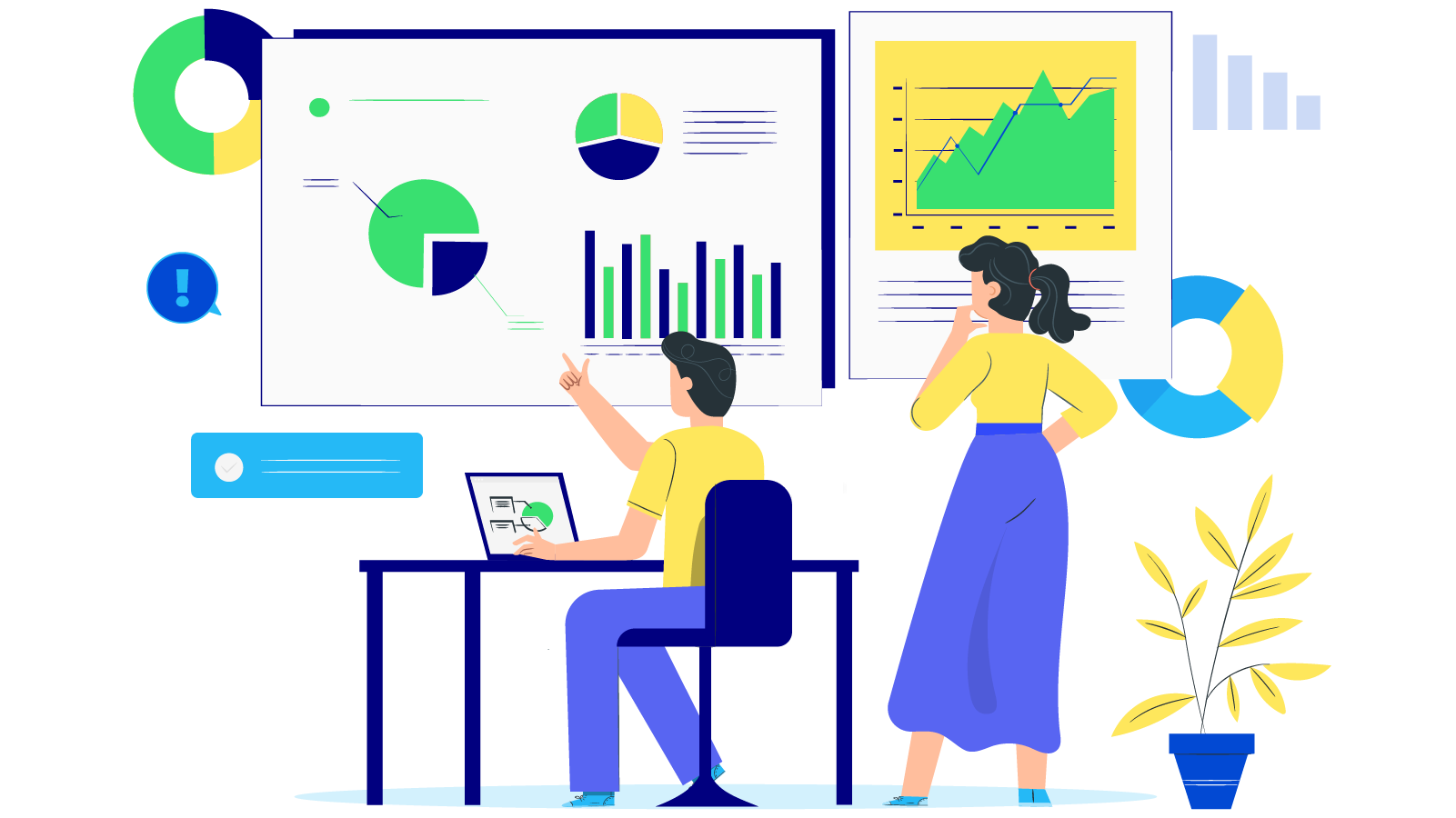 New Posts


Subscribe
Stay in the know
Get special offers on the latest news from Mageplaza.
Earn $10 in reward now!