Top 10 Best SEM Tools for every marketer in 2023
The Most Popular Extension Builder for

Magento 2
With a big catalog of 224+ extensions for your online store
Millions of internet users use various search engines every day to explore content and information based on their specific interests.
At the time of conducting an online search, they come across new websites, brands, products, and services. As soon as they find content or products relevant to their search, they're likely to transform into loyal audiences or potential customers. An online search not only brings new chances for potential customers to discover a new product but also allows brands to grow their sales.
However, the problem is: Due to the rising presence of competitor websites offering similar information, products, and services, new businesses are likely to get lost and they can't find their way to the first page of search engine page results (SERPs).
So, what should they do now?
They need to include highly relevant and appropriate keywords to boost their search engine rankings. The higher a site ranks, the higher its chances to increase visibility and bring more people to it.
Since a website's online visibility cannot be improved overnight, strategies such as Search Engine Marketing (SEM) can help.
So, what is SEM, and what are the best SEM tools?
The answers to these questions will be mentioned in this blog post!
Buckle up!
Table of contents
Firstly, what is SEM?
Search engine marketing (SEM) is a marketing tactic where marketers optimize and advertise their website to appear higher in search results. It focuses on paid advertising to ensure that your business's products or services are visible on SERPs.
Many people feel confused when it comes to SEM and SEO. Although they are used interchangeably, they are not the same thing.
You may already know something about SEO (Search Engine Optimization), which includes all the things you do to your website to boost its ranking in search results, such as high-intent keywords, earning backlinks, and creating quality content.
SEM was once an umbrella term that included SEO and paid search. As internet marketing has evolved, SEO began to be thought of as its own unique entity, while SEM became colloquially synonymous with paid search, like using paid ads, generating ad groups using smart keywords, and monitoring relevant metrics.
You will still hear some marketing pros hold true to the original view that SEM is an umbrella term, and there is no harm in that. However, it is important to note that, most of the time, SEM solely means paid search.
Why do you need an SEM tool?
It's easy to understand why you need an SEM tool. That's because you can't just whip up an SEM campaign, set it free, and hope it brings back some leads.
Instead, you need a robust strategy behind your marketing plans, and the best way to build intelligent SEM campaigns is by using the right tools.
Fortunately, there are multiple options out there, and they are easily accessible. We are here to help you find the right SEM tools for your marketing plan. So, let's move to the next part of our article!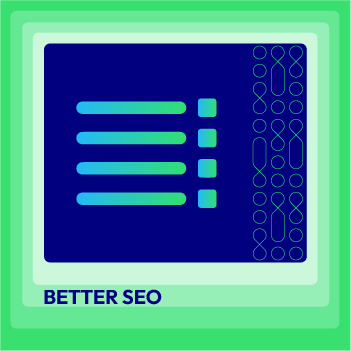 Drive more traffic to your online store and boost your rank on search engines
Check it out!
Top 10 Best SEM Tools for every marketer
1. SEMRush
As one of the leading SEM tools, SEMRush helps digital marketers lay a strong foundation for their SEM account. Keyword research, keyword rank tracking, competitor backlink audits, site audits, traffic analysis, and page metrics are just a few of the things you can do with this platform.
Below are 5 outstanding features of SEMRush that can help you boost your campaigns:
#1. Analyzing competitor keywords and spend over time
With its Advertising Research Positions report, you'll get an overview of all the keywords your competitors are bidding on, and you can track if they're increasing or decreasing spend over time.
At the top of the page, you will see the headline metrics for keywords, traffic, as well as traffic cost. Below these, you'll have the corresponding trend graphs, which can be exported and shared with clients to help sell the need for investment in a PPC (pay-per-click) strategy.
#2. Finding high-value keyword gaps
The Keyword Gap tool enables you to compare the keywords of up to 5 competitors.
The report quickly identifies the high-value keywords that your top competitors are bidding on, but you are missing. You can run this report for both paid search as well as PLA (Product Listing Ad) keywords.
#3. Finding top-performing competitor ad copy
You can check when and how often your competitors bid on each keyword with SEMRush's Ad History.
It's also easy to check the ad copy used for different keywords and see how long the ads have been running. If you see that your competitors have bid on a specific keyword over a long period, chances are it could be a profitable keyword.
#4. Seeing how your competitors convert paid traffic
The Ad Copies of SEMRush shows the copy and every keyword used for each paid ad. However, you can also click through and see the landing page URL for every keyword competitors are targeting and check how they're converting paid traffic.
#5. Seeing which display creatives are used
In the Display Advertising overview report, you'll be given a snapshot of your competitor's display campaign activity.
You'll see which display ad types - image, text, or HTML - are running and which competitors are publishing the ads. These insights can eventually inform your creatives and ad placement strategy.
Pricing plans:
Pro Plan: $119.95/ month
Guru Plan: $229.95/ month
Business Plan: $449.95/ month
2. Google Keyword Planner
You can't have a list of powerful SEM tools without calling out the Google Keyword Planner.
As Google is likely where you want your ads to appear, it makes sense to consider using Google Keyword Planner to research relevant keywords for your business and keep track of how searches for particular keywords change over time. It'll help you narrow down a list of possible keywords to ensure you are choosing the most effective ones for your business.
Furthermore, Google Keyword Planner gives you suggested bid estimates for each keyword, so you can decide which keywords work with your advertising budget. Most importantly, once you have found your ideal keywords and are ready to launch an ad campaign, you can do it right from the tool.
While Google Keyword Planner has got a lot of flack in recent years due to the inaccessibility of search volume data for accounts not running ads, it is still a handy tool, especially for generating keyword ideas and getting volume and CPC estimates right down to the country, city, and state levels.
Pricing plan: Free
3. SpyFu
Want to spy on which keywords your competitors are buying on Google? Or check out which ad tests they have run?
With SpyFu, you are able to do that!
Once you search a domain, SpyFu will report back on dozens of metrics. These include:
The number of keywords that your selected domain currently ranks for on Google, through both SEO and PPC. You'll also see every keyword that business has bought on Adwords, every organic keyword for which they have ranked, and every ad variation they've had in the last 12 years.
The biggest competitors for this business in SEO and PPC
The number of inbound links for this domain
SpyFu offers smart recommendations that can drive clicks to your SEO or Adwords campaigns. Tools are also available to monitor SEO and paid rankings on search engines such as Google, Yahoo, and Bing.
Any bad keywords detected are eliminated, so you'll get the best keyword choices available. The best part is you need no testing for keyword research. You can leverage your competitors' lessons by drawing on historic hits and misses.
Its technology helps transform Adwords data and Google search results into insightful answers that expose new opportunities for marketers, so that they can craft better marketing strategies and generate sales.
Pricing plans:
Basic Plan: $39/ month
Professional Plan: $79/ month
Team Plan: $299/ month
4. DataFeedWatch
DataFeedWatch is a leading feed marketing and PPC automation solution available in over 60 countries and across 2000+ eCommerce channels with the goal of helping agencies, retailers, and online merchants grow, both locally and globally.
Using a feed management solution like DataFeedWatch will allow you to create fully optimized product feeds based on your existing data. Optimized listings will then help you increase sales, easily sell on multiple channels, and prevent advertising out-of-stock products.
Best DataFeedWatch Features:
#1 Advanced feed optimization
Turn feeds into sales with accurate, up to date and enhanced data
#2 Price watch
Leverage competitive insights to strengthen your market presence
#3 Feed-driven search ads
Automate your Google Search Campaigns, Keywords, and Ads
#4 Product level analytics
Identify best-sellers and underperformers. Shift focus to profitable products
#5 DIY or managed feeds
We're flexible for you! DataFeedWatch offers both DIY and Managed options for data feed management
Pricing plans:
Shop: $59/month
Merchant: $79/month
Agency: $199/month
Enterprise: Customized
5. WordStream
As an advertising management solution, WordStream can help you research, measure, and optimize your ads for performance. It has a strong focus on helping you pick up quick wins and cut down on management time within your account.
With its WordStream Advisor, you can activate the "20 Minute Work Week" workflow, including 9 well-defined items. As its name suggests, you can optimize your account, complete your reporting, and spin up new ad creative within just 20 minutes per week. The software will also analyze your PPC campaigns and send recommendations on how you can improve your campaigns.
Moreover, you can build campaigns, identify positive and negative keywords, as well as adjust your budgets. The platform also lets you create optimized landing pages, track and build reports around conversion and call data.
This tool is targeted at small business owners who want to take advantage of PPC but don't have the finances to hire advisors or staff experts. It can integrate well with Google Ads, Bing Ads, and other major ad platforms.
Pricing plans:
WordStream Advisor (online advertising software): $49/ month
WordStream Advisor (plus Assist): $299/ month
WordStream Advisor (plus Offline Assist): $649/ month
6. Optmyzr
For agencies or marketers with larger budgets, interest in running multiple PPC campaigns, or anyone who just wants more automated features, Optmyzr offers slightly more advanced tools for building and managing campaigns in bulk.
Like WordStream, the tool allows you to launch, track, and manage PPC campaigns on different platforms. According to Optmyzr, all of its versions let users automate scripts, alerts, and reports. Each membership also comes with biannual product training sessions with Optmyzr reps.
The tool uses the latest machine learning techniques to quickly optimize ad campaigns and set up a solid digital marketing strategy. You can research keywords and then find the positive and negative keywords that can either make or break your marketing campaign.
Noticeably, its 1-click optimization tool allows you to upload and generate campaigns in bulk from data sources like spreadsheets or third-party integrations. Once you upload your data, you can use specific criteria, such as "brand" or "product," to automatically generate names and other ads elements.
Used by renowned international brands like Airbnb and Adidas, Optmyzr also enables users to analyze their weekly campaign performance and set bid adjustments to get maximum ROI.
Pricing plan: Optmyzr has a wide range of subscription plans, starting from $249/ month.
7. HubSpot's Ad Tracking Software
You might know HubSpot for a plethora of useful blog posts, but have you ever heard of its ads software? This tool is excellent to help your customers move through their buying journey.
As the tool helps you with your inbound marketing strategy and campaigns, you can run all of your campaigns from start to finish, which means it supports ad creation, management, and reporting across different networks.
With HubSpot's Ad Tracking Software, you can get the following notable and unique features:
Using Lists to automate ad targeting, which will sync your leads and audience for targeting opportunities
Managing ad campaigns on Google, Facebook, Instagram, and LinkedIn
Report on leads and ROI from the platforms you share your ads on (e.g., Google, LinkedIn)
Understanding audience behavior by identifying which contacts took action and engaged with your ads
Using data from HubSpot CRM to inform your campaigns and help you identify which ads are most likely to convert contacts into paying customers
These features will help you better understand which ads really work, justify SEM as a channel, and integrate your advertising with the rest of your marketing efforts. Since the tool is an extension of the rest of HubSpot's tools, it is easy to manage ads while you are managing other aspects of your campaigns.
Pricing plan: Free, or you can upgrade to a paid plan depending on your specific needs and goals.
Magento SEO Services
by Mageplaza
Let experienced professionals optimize your website's ranking
Learn more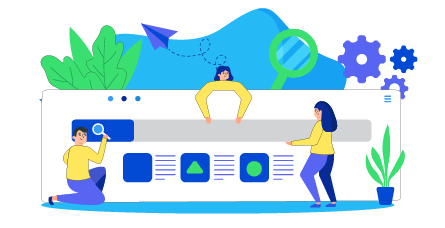 8. Google Ads Editor
This downloadable desktop app, formerly named Adwords Editor, can be used to build, track, and edit your Google ads.
If you're working on large campaigns for different clients, Google Ads Editor can save you loads of time. It lets you make bulk changes to multiple ads, preview edits in draft mode before they go live, as well as build or revise your ads offline.
The tool works alongside Google Ads, allowing users to create and assign a bid strategy to campaigns specific to the Google bid strategy. You need to set up a Google Ads campaign first to manage it through the Ads Editor. It also lets you track critical campaign metrics, such as click-through rate, cost, position, and conversion information.
However, it does lack some of the automation options and improvement suggestions in other SEM tools. Hence, If you're just trying to master one PPC strategy at a time and want to focus on Google first, this platform could be an affordable and simple choice.
Pricing plan: Free to Google Ads advertisers
9. Moat
If you are not sure what copy or creative to use on your display ads, then look no further than Moat!
You just plug in the brand name, hit Enter, and check Moat's extensive library of display ads. You can also check the image dimensions and the dates during which the ad was active. If an ad is currently running, chances are it is performing well.
Moat also lets you follow your competitors and set up alerts every time they create a new ad. All you need to do is put in your competitor's name and see their latest ads, as well as the locations of their ads.
Furthermore, Moat can generate a heat map of where people hover their mouse over an ad, and where they click as well. This means you'll know which ads are the most engaging.
Pricing plan: You can contact the Moat team for more information.
10. PPC Protect
Unlike the other SEM tools on this list, PPC Protect does something completely different. It may not help with your keyword research or PPC management, but it helps you get the most out of your PPC budget.
As you might know, every time someone clicks on your PPC ad, it will cost you money, regardless if it turns into a sale or not. With anybody being able to click on your ads at any time, the question is: how can you know people clicking are authentic customers?
There are numerous ways to determine if a user is genuine or not, but unfortunately, you can only do this after they've clicked, which means your money has already been spent. So, to stop this issue, PPC Protect actively monitors every click on your ads and blocks any suspected robot.
Thanks to its large database of VPN, proxy, and malicious IP addresses, you're able to run your campaign knowing your budget won't be going to waste.
Pricing plans:
Essential Plan: $70/ month
Ultimate Plan: custom pricing
11. Unbounce
You can target the right keywords, and generate the best ad copy on the planet, but if you don't have optimized landing pages to convert that traffic, it'll mean nothing.
That's why Unbounce comes in handy!
Unbounce lets you create high-converting landing pages within minutes without coding skills. You can easily set up and track A/B tests to continually optimize your landing pages.
In short, Unbounce can help you:
Quickly create responsive, conversion-optimized landing pages with the drag-and-drop builder
Choose from hundreds of premade templates, copy and paste between pages, or directly import through the Themeforest integration
Publish landing pages, sticky bars, and popups to a WordPress site with one click
Clone and edit entire landing pages that have already proven successful
Run A/B split tests to identify how different landing page variants resonate with visitors
Manage various users, clients, or campaigns from a single account with custom permission levels to access different accounts and domains
Use the script manager to quickly configure and deploy analytics, goal tracking, and retargeting scripts across every page with a single click
Integrate with hundreds of third-party tools, such as HubSpot and Salesforce
Pricing plans:
Launch Plan: $80/ month
Optimize Plan: $120/ month
Accelerate Plan: $200/ month
Scale Plan: $300/ month
Best practices for better SEM
Once you've got a list of powerful SEM tools, what should you do next?
Below are some best practices that we would like to recommend so that you can create a better SEM strategy:
#1. Review your budget frequently and see which SEM tools work best for your website.
#2. Keep an eye out for the latest trends of SEM elements, such as Google Ads, PPC, CPC, etc., and modify your strategy to meet the on-going trends.
#3. If one tool doesn't work for you, don't hesitate to switch to another one.
#4. Because a lot of traffic can come from mobile devices, give equal importance to mobile paid strategy.
#5. Brands that want to target local customers should use geo-targeting while advertising their website. This will make sure the sponsored website is listed in front of local customers.
#6. Create unique ad content that can gain the attention of your target audience easily. Ideally, you should address the problems faced by your potential customers and demonstrate how your products or services can solve.
The final verdict
There you have it - 10 field-tested SEM tools to help with comprehensive or focused SEM tasks.
With the above tools and a killer strategy, SEM can be an essential strategy for lead generation. There is no reason why you shouldn't start your PPC campaign today!
So, do you have a go-to SEM tool that we didn't list here? Tell us all about it, and we'll discuss it together.
Haley is a content creator at Mageplaza. When not working, she spends time on travel adventures, books, and food tasting. As growing up, she wants to read, learn, and experience more things to adapt herself to this ever-changing world.
Website Support
& Maintenance Services
Make sure your store is not only in good shape but also thriving with a professional team yet at an affordable price.
Get Started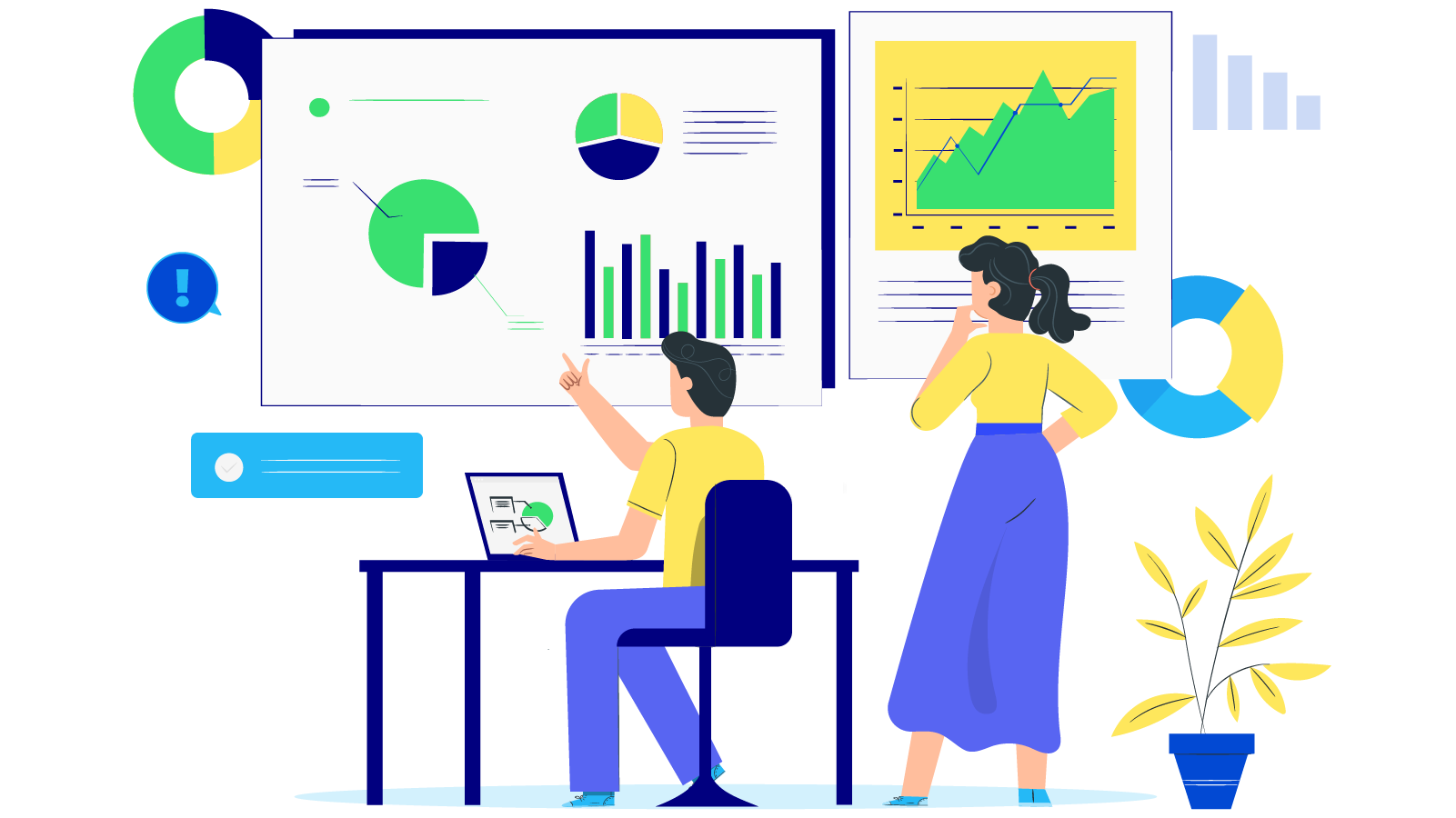 New Posts



Subscribe
Stay in the know
Get special offers on the latest news from Mageplaza.
Earn $10 in reward now!