15 Best Magento T-Shirt Designer Extensions & Tools in 2023
The Most Popular Extension Builder for

Magento 2
With a big catalog of 224+ extensions for your online store
Each of us always wants to make a difference for ourselves. Store owners desire to create unique products for customers. On the customer side, of course, they also want to receive a unique product for themselves.
Indeed, any customer is satisfied with the fashion items they own, such as T-shirts, bags, shoes, accessories, etc. A Marvel fan won't hesitate to pay a few dollars more to write a famous Captain America quote on his/her T-shirt, which will surely double your sales. Designing a custom T-shirt is a hobby for anyone.
There are many tools and extensions on the market that provide this feature. However, choosing the right tool and design extension by store owners for Magento stores is not easy. In today's review, we will collect 15 best T-Shirt Designer extensions and tools for Magento stores, afterwards, you can choose the best one among them.
Without further ado, let's get started!
Table of Contents
7 Best Magento T-Shirt Designer Tools
If you are looking for a specific design tool for t-shirts, inkXE is a perfect choice. inkXE is a dynamic, powerful, and flexible t-shirt design tool compatible with Magento stores. This is an online design tool that supports all available printing methods as of now. inkXE has a flexible and straightforward control panel that allows you to edit all your requirements. Besides, you can also easily manage orders. What's more remarkable, the key to this tool's success is quality graphics because inkXE offers you 10000+ things. With the help of this tool, you or your client can save valuable time when designing a product.
Outstanding features:
4 ways to get the customized orders

Ability to customize products with images
Ability to customize products with new images
Ability to customize products with templates
Ability to customize the product by editing the design

All kinds of Print Industries supported

inlXE designer tool supports all printing industries such as garment, wide format, paper products… and printing methods such as DTG, screen, sublimation, vinyl, etc., as per your industry needs.
Allow customers to select various product attributes as color, size, quantity, material, etc
Allow customers to customize Size/ Color/Side of the product
Easy to customize the product size and the product shape
Easily configure the product if customers want
Ability to print variable data

Easy to customize products in various ways

Easy to edit the image
Easy to edit the text logo
Allow editing artwork logo
Offer multiple tools and layers to customize

Ability to preview design

Easy to preview 3D before checkout
Ability to edit carts
Allow adding multiple color and size variants of the same product
Be able to add notes, preview the present cart
Price: $2499
Personalized t-shirts are a great proposition in the Web-to-Print industry. It allows customers to design their own outfits. With the help of Brush Your IDea T-shirt Design Tool, you will no longer worry whether your customers can use it or not as it is very easy-to-use and customized software. Even if the client is not technically savvy, they can design with just a few simple steps. In addition, this section also provides a rich library of clipart, fonts, and text designs for your customers to choose from. From there, we believe it will help you in increasing the profit of your Magento store. Brush Your Ideas is exactly for you if your store is missing a T-shirt design software.
Outstanding features:
Allowing uploading custom images
Include 10000+ customizable clipart
Easy to manage printing methods
Ability upload or enable WaterMarks
Allow editing PDF
Include the warning about resolution
CMYK color supported with RGB
Ability to set the custom pricing
If you have trouble finding a T-shirt design tool for your client, then don't miss this tool. We believe it will bring a lot of benefits to you. Customily is a great tool we are talking about. It can be suitable for any platform, including your Magento store. Thanks to this module, personalizing t-shirts and other outfits have never been so easy. With just a few seconds, customers have the ability to personalize products based on their preferences. This is really interesting for customers because they design a T-shirt or something for themselves. Thanks to this magic tool, not only does it save your customers time, but it also helps your online store increase sales significantly.
Outstanding features
Various colors and Patterns
Ability to upload a custom picture
Easy to customize product size and model
Brilliant fonts and styles
ynamic text supported
Easy to customize products
Price: $16 per product
Designnbuy is an enhanced solution for Magento 2 stores, which provides powerful functions for customers such as adding check image quality, filtering images, adding text shapes, using image masks, and designing templates. With this tool, store owners can design their own templates in the backend and add them to the store to easily choose. In addition, customers can also create their own products such as T-shirts, gear, bags, etc according to their preferences.
Outstanding features
Allow customers to change the product in the middle of a design
Allow previewing 2D and 3D
Include all the basic designing features as usual
Enable customers to download ready to print vector output files in CMYK and PDF
Ability to define the personalized products and configure the design areas
Price: $120/month
No-Refresh is a pioneering design software company in the market. It's worth being one of the most admired product design software companies. We believe your customers will really love the customized products created by this tool. Besides providing your customers with the ability to design T-shirts, it also has the ability to design a lot of other products online such as Sign, Button, Greeting, Labeling, Photoframe, Lettering, Sticker designing tool and others.
In addition, No-Refresh's solution also provides a lot of powerful and flexible features for your customers. Put your trust in them; your t-shirt business will surely reap a lot thanks to this design software.
Outstanding features:
Allow selecting the T-shirt based on 3 levels: Product Type, Product Category and Product
Easy to view all sides of the chosen T-shirt on a single screen.
Ability to change T-shirt color without any hassle
Enable adding text on T-shirt
Easily add Name and Number on T-shirt
Allow customers to add clipart on T-shirt
Enable customer to add image and draw the shape on T-shirt
Monogram supported
Allow customers to preview all sides of the T-shirt before print
Price: $140 per product
Another tool to help your customers personalize products on your website is Inkybay. It is suitable for Magento print shops and e-commerce stores, as well as on various platforms. This utility not only helps your customers create products such as T-shirts, Apparels, Mugs, shoes, signs, stickers, etc., but also helps you easily manage your store. It can automate the processing of custom orders, saving you time in managing your online store. The result of using this utility is to help you gain the trust of your customers, bring them great experiences, and, more specifically, increase your business value.
Outstanding features:
Support all printing methods
Optimized for mobile with HTML 5 advanced technology
Powerful admin panel
Easy to upload and download the customized images
Allow customers to add text, images, clipart, and quotes to the customized image
Price: Free for 21 days trial and $99.99 per month with 50 storage
Zakeke is exactly what I want to talk about. This is a powerful and easy tool for product personalization. This tool allows your customers to design any product like T-shirts, mugs, shoes, accessories, gear, etc. Thanks to the Zakeke tool, you can also more easily manage your personalized products or all the categories in your store than ever before. Besides, it is also responsive on any platform like Magento, Shopify, WooCommerce, BigCommerce, etc. More impressively, it comes with tons of attractive customization features, sure your customers will be satisfied and delighted with this tool.
Outstanding features:
Ability to customize text, the image quickly
Easy to view all sides of customized product
Support many formats such as PDF, PNG, SVG and AutoCad DXF
Ability to display a dynamic price
Allow managing all personalized products
Price: $10.49
8 Best Magento T-Shirt Designer Extensions
Magento 2 Product Designer extension by SetuBridge is a great t-shirt design tool that packs a lot of powerful features. This amazing solution saves your customers time when customizing their products, and they can get designs instantly to print. This tool is built on the basis of open source technology (Angular + HTML 5). More than that, it has a beautiful design and is very easy to use. This is T-shirt design software that you should consider.
Outstanding features:
Interactive T-shirt designer tool

Allow uploading images with jpg, jpeg and png format
Easy to change product colors from the list
Friendly user interface

Rich designing tools

Easy to add various background patterns
Be able to decorate the background with multiple colors

Background & patterns

Allow admins to define various background colors
Provide patterns for effective design

Powerful text features

Include expensive text editor with all pinpoint tools
Support outline and shadow effect
Support to add the "Quotes" section

Save Design

Easy to save the created design
Be able to log in and signup on to this module
Ability to preview all sides of designs on the single popup

Layers & Sticky tools supported

Include many layer options: Show-Hide, Up-Down, Delete
Undo and Redo the previous step supported
Price: $299
Magento 2 Online Designer extension by Cmsmart is one of the tools that allow customers to create their own T-shirt designs. Besides, customers can also design a variety of other items such as hats, accessories, badges, flyers, business cards, and much more. With this tool, you don't need to know about photoshop or technical requirements, the Online Designer module can help you design very simple. All you need to do is install the extension and wait for your clients to create beautiful designs. Of course, this makes customers have enjoyable and happy experiences.
Outstanding features
Allow store owners to manage the design templates
Easy to manage fonts by adding, editing, and deleting Google Fonts, Custom Fonts in the backend
Easy to manage customized orders: View design, download design, approve as well as reject design, etc
Ability to upload product images for designs
Includes all functions for customers as adding text, arts, images, Qr Code and Free draw
Allow integrating another module for any products if you want
Price: $179.69
Customers often desire to personalize a product according to their preferences and requirements. With that in mind, the MageTop Personalized products extension on the Magento 2 platform is developed to help your customers realize their dreams. This tool allows buyers to design not only their own T-shirts but also other products such as mugs, hats, accessories, and much more. By adding images, text, clipart, etc, designed products will become more unique, and of course, you can improve your shopping and selling experience better.
In addition, this product has an extremely user-friendly interface with powerful and flexible features. If you integrate this utility for your online store, it will definitely help your e-commerce store to grow and increase sales.
Outstanding features
Allow design custom products free
Easy to save the customized design in My Account
Ability to crop the uploaded image
User-friendly interface
Be able to transform text or artwork from libraries free
Easy to download formats in jpg or png
QR-code supported
Price: $299
Have you ever thought that your customers are their own designers? If not, then you are probably wrong. Give your website visitors a chance to showcase their creativity and abilities. With the Custom Product Designer by Aitoc module, customers can design a T-shirt or any other product according to their own requirements. All you need to do is give them this easy-to-use software; while the customers create their own products, you can also increase your profits by setting higher prices on items with custom-designed products.
Outstanding features
Easy to customize different product sides
Ability to manage multiple fonts
Responsive on any device
Lightweight tool, no system slowdowns
Various design areas supported
Cliparts and custom images easily
Integrate Social Media (coming soon)
Price: $299
Undeniably, customers tend to buy personalized products rather than conventional products. It gives them exciting experiences and unexpected creative possibilities. You can completely install a free design module to your Magento 2 store. In addition, Landofcoder Product Designer offers excellent customization services. Besides T-shirts, it also allows customers to create many different products according to their needs. Although it is a free module, it also includes all the basic features of a design tool. Customers can design products online with images, text, add google fonts, download designs as pdf, or share their creations on social networks. This will definitely impress your customers, thereby helping to increase the traffic on your store a lot.
Outstanding features
Allow customers to customize products with multiple design options
Enable customers to download or print personalized designs easily
Allow customers to share own design with their friends via social networks
Allows customers to choose the premade design template
Ability to add text on the customized products
Easy to upload and edit the customized products
Price: Free
Another tool to help your customers personalize products is the MOTIF - Premier Custom Product Designer extension. Developed by Spacifi, it provides full features of a designer module. Your customers can add images, text, clipart on T-shirts, or any product they want. Don't miss the opportunity to help customers have a pleasant shopping experience in your Magento store. Installing a module designer would be an intelligent choice.
Outstanding features
Easy to customize the personalized products
Allow customers to create their favorite products
Easily upload and edit the personalized products
Enable admins to manage customized orders easily
Manage various multiple design options
Price: $251
Customers desire to personalize a product according to their requirements. To do this, Magento 2 Product Designer extension by Milople is the right choice. It allows your customers to design a product with images, text, clipart, quote, etc. This utility allows them to create a variety of products such as T-shirts, mugs, shoes, and many others. Surely this exciting experience will make your customers happy and thereby help you increase sales fastest.
Outstanding features
Ability to add image, text, clipart to design
Allow previewing the personalized product
All Magento 2 product types supported
Ability to redo and undo control
Easy to customize action button label
Ability to add name and number on the effect on the premium version
Premade design template supported on the premium version
Allow adding predefined quotes on product
Price: $102
GoMage T-Shirt and Product Designer is a perfect choice for your customers to personalize products according to their needs. Customers can create their own logos or images on different products such as t-shirts, mugs, souvenirs, caps, shoes, etc. The integration of other powerful features makes it more convenient for you to manage your store. More than that, thanks to this magic tool, it makes customers feel like professional designers, as they can create their own unique designs.
Outstanding features
Ability to modify the image by adding text, images, shapes, clipart, etc
Easy to choose the available product size
Various colors supported when designing
Allow customers to upload their own images
Allow users to select the preferred size, font, color of the text as well as apply effects
Integrate advanced technologies like HTML 5 and CSS 3
Allow users to rearrange saved design in My Account
Price: $859
Tips for choosing a Magento T-shirt Designer Extension and Tool
If you find yourself choosing a Magento 2 T-shirt Designer Extension and Tool complex, some tips below can help you. Please keep in mind.
Multiple Products: Make sure the tool you choose can design multiple products. Just selling t-shirts won't help you sell much. Please provide a variety of products for the store so that customers have more choices.

Open Source Code: Set up free access so developers can easily customize extensions, add or remove arbitrary features.

Responsiveness: Make sure the tool you use is responsive on all devices. Customers mostly use their phones to shop online; designing products from their own phones will bring a great experience.

Design Elements: You need to check that the utility has all the basic design elements (text, fonts, clipart, images).

Powerful Admin Panel: A flexible admin panel is also an essential factor you need to keep in mind when choosing. An easy-to-use and flexible control panel will keep them entertained.

Lightweight: this means you need to care about the size of that extension. A small extension will help your website load faster. It's useless if this add-on slows down your website.
Final Words
That is it. We've collected 15 Best T-shirt extensions and tools for Magento stores that not only help your customers personalize their own products but also enhance value to your business. Customers are sure to be impressed with your online store; as a result, you can increase your profits significantly. In addition, we also recommend a few pocket tips to help you make an informed choice when choosing a T-shirt design tool or extension for your Magento store.
Don't forget to follow and share our articles with your friends via social networks.
Thanks a lot for reading!
Website Support
& Maintenance Services
Make sure your store is not only in good shape but also thriving with a professional team yet at an affordable price.
Get Started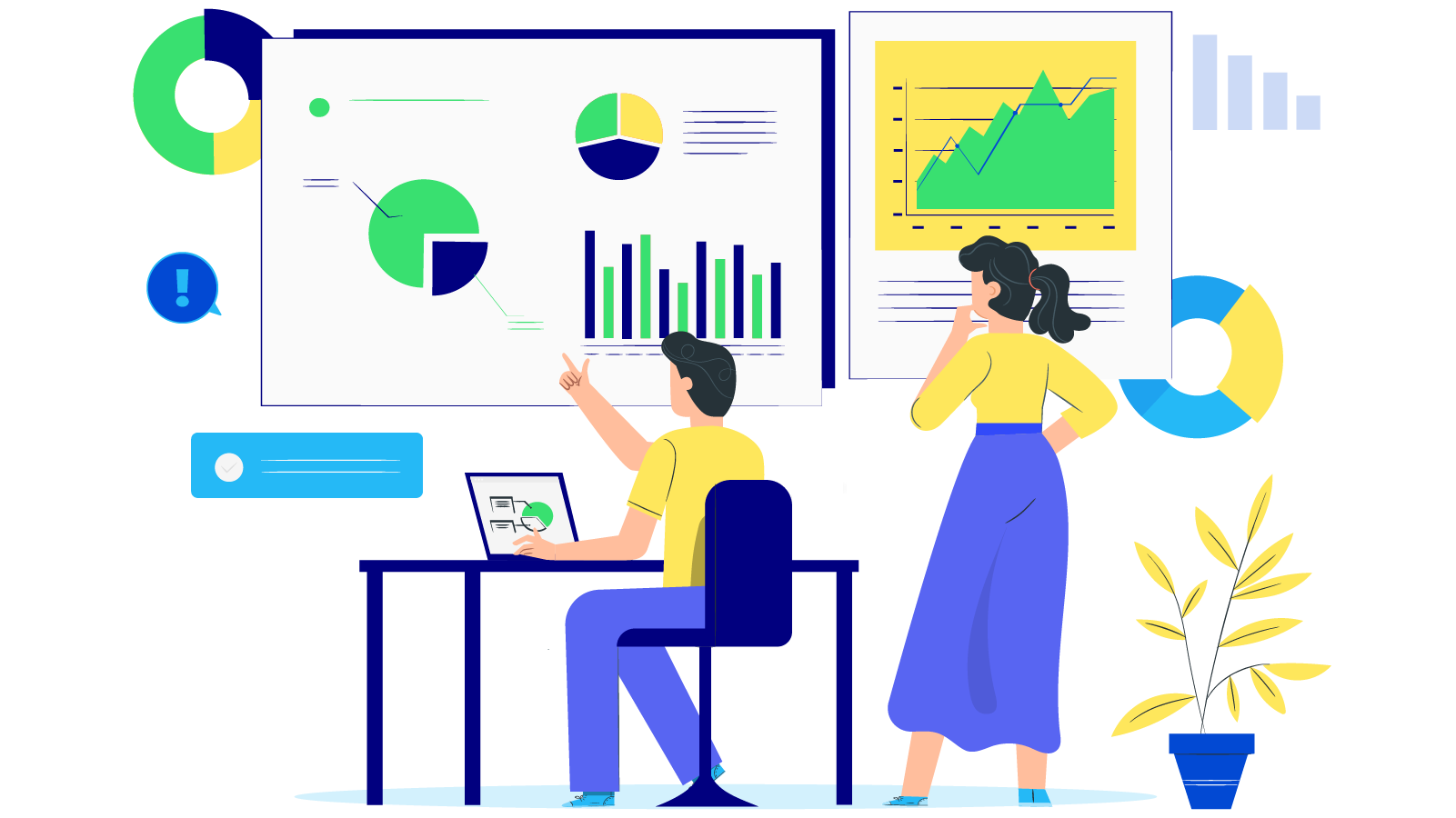 New Posts



Subscribe
Stay in the know
Get special offers on the latest news from Mageplaza.
Earn $10 in reward now!