12 Best Email Verification Services for A Successful Campaign
The Most Popular Extension Builder for

Magento 2
With a big catalog of 224+ extensions for your online store
Email verification is not a brand new term for marketers who do email marketing.
Rather, email verification is an essential task which almost everyone does while performing email marketing. There are some situations where people provide their email details but make mistakes and give invalid email addresses. To get rid of this situation, an email verification process is carried out.
A number of email verification services have been designed to deal with this situation, and all of them are good. However, one thing that makes the variation between them is their email verifying methods. If you are looking for the best service, then we could say that it'll be an unending task for you.
So, in this guide, we have come up with a brilliant list of 12 email verification services, which are number one in the class of doing email verification and validation work. Now, let's check them one by one and pick the most suitable for you.
Table of contents
What is email verification?
First and foremost, email verification is a method of verifying whether an email address is valid or not. And for that, you need an email verification service, which checks each email address in your list and removes all invalid and unsafe emails.
If you are an email marketer and want to run a successful email marketing campaign, then you should validate your email list before hitting the "Send" button. An email verification service can quickly identify and remove all the invalid, fake, disposable, role-based, and duplicate email addresses from your list and provide a fresh and hygienic email list.
Why is it vital to use email verification services?
There are many reasons why an email address may turn invalid or stop working. Sometimes, it may be due to behavioral factors (i.e., a person changing their email address) or certain technical glitches.
Below are a few common reasons why email addresses might become invalid
Your recipients change their email service/ provider
Your recipients change their email ID within the same email service provider
Your recipients switch their positions within a company
Your recipients change their jobs
The domain is dead
As you can see, verifying your email lists before hitting the "Send" button" is essential. By using an email verification service, you can improve the performance of your email campaigns. An email verification service helps you:
Lower bounce rate by removing non-existing, misspelled email addresses
Scrub your email database to help you collect valuable data about your leads
Analyze your email headers to ensure your mail server is set up and configured correctly
Monitor your IP and domain reputation and notify when they are listed on a blacklist
12 best email verification services for you to try out
1. ZeroBounce
Thanks to its 98% accuracy along with advanced data protection, ZeroBounce has become a top player in the email validation industry. The service can detect invalid email addresses, bad domains, role-based accounts, spam keywords, disposable email addresses (DEA), and habitual complainers, then eliminate all those contacts from your list.
After the verification process, you will get a fresh and hygienic email list. This way, you'll be able to improve your inbox deliverability rate and boost your ROI. ZeroBounce's online validation system is able to verify thousands of email addresses in a matter of minutes.
ZeroBounce's key features:
Email validation. It can determine if an email address is good or bad.
Spam trap detection. ZeroBounce uses proprietary algorithms to detect and remove spam traps from databases.
Abuse emails removal. ZeroBounce detects users who have a history of marking emails as spam and then isolates them from others.
Catch-all and temporary emails detection. The service reduces the number of bounces by identifying risky addresses.
Toxic domains. These domains are generally known for abuse, spam, and bot-created emails. ZeroBounce detects and removes them.
Real-time email verification API. When installing on signup and registration forms, ZeroBounce verifies email addresses in real-time.
Data appending. The service adds missing information to email lists, like subscribers' name, gender, location, and IP.
Email scoring. The service uses AI (Artificial Intelligence) to determine the value of an email address. This is an excellent catch-all email validator.
24/7 customer support. With the help of more than 15 email validation experts online 365 days a year, you will achieve better email deliverability through the use of the tool.
Pricing plans:
Free plan: enables you to verify 100 emails/ month
Pay-as-you-go plan: from $16
Monthly plan: from $15/ month
2. Snov.io
As a popular email marketing automation platform, Snov.io is used by both businesses and individuals alike. The service helps reduce bounce rates organically by finding, and validating emails, while allowing you to create and execute drip email campaigns.
You're able to automate funnels for lead tracking, and the service will send you real-time notifications with updates about your campaign progress so that you can plan more effectively and efficiently. It's also incredibly extensible, offering easy integrations with more than 2,000 third-party services and platforms, such as Zoho CRM, Salesforce, Asana, Zapier, Slack, Trello, LinkedIn, Google Forms, Twilio, and Intercom, among others. This makes the execution of your campaigns much smoother.
Snov.io's key features:
Single and bulk email verification
7-tier verification process, including syntax, domain existence, gibberish, MX record, catch-all domain, freemail checks, and SMTP authentication
Clear email verification statuses, including valid, risky, and invalid
Real-time verification to ensure that you receive only fresh results
Flexible list import and export support CSV, XLSX, and Google Sheets formats
API that lets you integrate email verification into your app or CRM
Powerful Chrome extension for you to verify, generate, as well as extract email addresses from websites and social networks on the go
100% human customer care helps you with any request, question, or issue via email, live chat, or phone.
Pricing plans:
S plan: $33/ month
M plan: $66/ month
L plan: $141/ month
XL plan: $241/ month
XXL plan: $482/ month
3. Bouncer
Bouncer is a SaaS e-mail verification, and deliverability platform trusted by over 5000 companies from 06 continents, rated 4.8 on Capterra and G2Crowd with over 250 reviews. The platform was founded in 2017 with a simple mission to improve Human 2 Human e-mail communication and help people to get and stay connected via the e-mail channel. Bouncer is one of the technological leaders in the e-mail validation market. Both list and API verification are top-notch mechanisms with a zero downtime policy. The product has the best coverage and high performance (up to 200 000 verified e-mails per hour per customer).
To be a more complex solution for both Enterprise and SMB segments, the product has l features like email Toxicity Check and Deliverability Kit, so users can monitor, take care of and improve their Deliverability. Bouncer also has a vast integrations library (top Marketing Automation, Email Marketing, or Sales tools).
High precision with bias against false negatives - so the customers don't lose the ability to connect because of the wrong categorization

The best coverage - the ability to verify e-mail addresses hosted by different e-mail service providers (even deep catch-all Google Workspace and Office365 verification) with a low amount of unknown results (0,3-3%)

High performance - speed of verification and generous rate-limiting. They can quickly check 200 000 e-mails per hour per customer

Reliable (zero downtime policy) and Secure - SOC2 ready

Complexity simplified - top-notch technological solution with simple and intuitive UI.
Bouncer's key features:
E-mail Checker & E-mail Verifier. Super simple to use, just drag and drop your e-mail list with up to 250k addresses
Bounce Estimate. Verifying your e-mail list is only half the journey. By using Bouncer's proprietary algorithm and analysing your whole list, it will calculate how many of them may bounce back
Free Email Verification Sampling. Bouncer allows you to test the quality of your list without actually verifying it – completely free of charge
Data safety. Bouncer are fully GDPR compliant by design, their data centers are located in EU territory, and the submitted e-mails are hashed (anonymized) in all parts of the system
E-mail Verification and Validation API. Bouncer E-mail Verification API is a simple yet powerful way to enhance your IT solution with the most precise and high-performing e-mail validation and verification capabilities
Toxicity Check. Identify if your e-mail list contains any toxic e-mail addresses, e.g., widely circulated or breached ones, or those belonging to complainers or litigators or potential spam traps
Deliverability Kit. Check your message's inbox, Verify your authentication, check blacklists, and get alerts when something bad happens.
Pricing plans:
Pay-as-you-go rates with volume-rate discounts. The price per 1000 successful verification varies from 7$-1,5$ depending on the amount purchased
4. Pabbly Email Verification
This service appears on this list because it takes time to verify each and every email and provides nothing but genuine results. It makes sure to remove all the bad, false, or invalid email addresses. Pabbly Email Verification offers a 97% deliverability rate and reduces the 10% bounce rate.
Besides, you can take advantage of its API key to connect this email verification service with your existing website or software.
Pabbly's key features:
Anti-greylisting - prevents your inbox from spam emails
MTA validation - cross-checks the service provider of an email and ensures to have a valid MX record
Email deduplication - makes sure that all the duplicate email addresses automatically get removed
Domain confirmation - eliminates the parked or domain that isn't linked with any email hosting services
Syntax eliminator - eliminates all the invalid syntax from your mailing list, further making it flawless
Complaints removed - removes all the emails that resemble a database of complaints
Pricing plans: Pay-as-you-go rates
The first plan charges $5 for 1000 emails
As for the second plan, you're able to verify 5000 emails with $15
Also, there are 9 more plans for you to select according to your requirements
The highest plan is $2999, allowing you to verify 10M emails at a time
5. XVerify
As a trusted company for all your email verification needs, XVerify eliminates hard bounces, reduces spam complaints, and minimizes fraud in milliseconds. The service works in both real-time or via batch processing and is proven to offer a 98% accuracy rate.
XVerify is certified with two privacy frameworks, including EU-US Privacy Shield Framework and Swiss-US Privacy Shield Framework. The service offers Data Processing Addendum to any client who needs them as part of their GDPR compliance.
XVerify's key features:
Data intelligence - users can take all precautions because it identifies bad email addresses before sending your emails
Batch uploading - users can easily and quickly clean up their large dataset in a single go
Implementation - it provides quick javascript implementation with your required platform
Deliverability - the service provides the best sender score by improving data quality
Pricing plans: Pay-as-you-go rates. The more you verify, the bigger the discount.
The lists under 5000 are a penny of $0.01/ email verified
The lists over 50,000 get you down to half a penny $0.005 each
Large multi-million lists get you down to $0.001 each
6. MailGet List Cleaning
MailGet List Cleaning is a SaaS-based email verification service, which provides 99% deliverability, 10% reduction in bounce rate, as well as ensures 90.9% email open rate. Plus, the service has been proven a flexible and secure email verification service, which was specifically designed to remove invalid or wrong email addresses.
MailGet List Cleaning's key features:
Email syntax verification - excludes invalid emails with the wrong syntax
Duplicate email verification - deletes or removes all duplicate emails from your list
Disposable email verification - eliminates all disposable or bad emails and provides only a healthy email list
Eliminate hard bounce - removes hard bounce, which often happens when email deliverability fails because of invalid recipient's email addresses.
Suppression verification - cross-checks with unsubscriber lists who don't want to receive any emails, resulting in building a list of genuine ones.
Pricing plans:
Starters: $4 (1000 emails)
Rookie: $12 (5000 emails)
Pro: $20 (10,000 emails)
Advance: from $35 (from 15,000 emails)
7. Emailable
Emailable is actually one of the longest-running email checking services, as well as one of the most robust and accurate email verification services in the marketplace. It has multiple tiers of service, offering something to fit all budgets.
The service provides high levels of knowledge and experience, combined with its dedicated and robust server infrastructure, which gives customers peerless email verification. Emailable leads the industry with its detailed integration documentation for Java, Python, PHP, and C#.
Its service is backed up 24/7 by a knowledgeable and professional support team via a dedicated Helpdesk.
Emailable's key features:
Bulk API. Batch API service is designed from the ground up, for quick batch processing of large B2B lists (up to 1M verified emails per day).
API responsiveness. Fast API with market-leading uptime and SLA of 88.97% in the past 12 months.
Yahoo verification. The service offers "extreme" Yahoo (and Ymail) options in its real-time API, for the highest possible accuracy.
Documentation. Detailed documentation with a lot of code examples, hosted in GitHub.
Integrations. The service offers different integrations for various customer needs, like automated batch file submission and retrieval using FTP account access, batch API, and even manual upload.
Pricing plans:
Pay-as-you-go Subscriptions: starting at $30 per month for 1000 credits and keeps reducing quickly, with increasing volumes. This plan is perfect for one-time users.
Annual Subscriptions: starting at $25.50 per month, 5,000 credits for $30, 10,000 credits for $50 and 25,000 credits for $125. The plan sells up to 2,500,000 checks per month, with additional higher packages available, if required.
8. DeBounce
As a simple, fast, and accurate email validation and verification platform, DeBounce provides a 97.5% delivery guarantee. So far, the service has verified more than 1 billion email addresses and received a 4.8-star rating on TrustPilot with lots of positive reviews.
DeBounce offers multiple integrations and can bind, verify, and update the email lists from many integrations, such as MailChimp, MailerLite, SendinBlue, and more. It is developed to eliminate invalid, disposable, spam traps, and role-based emails from your lists. It can also validate some of the common accept-all and hard-to-validate email servers like G Suite, QQ, GMX, free.fr, Web.de, etc.
DeBounce's key features:
Email verification API - verifies email addresses instantly on your platform
Syntax eliminator - removes email addresses with invalid syntax from your mailing list
Disposable email checker - checks to see if an email address from a disposable email provider exists
Email deduplication - all duplicate email addresses are automatically removed if enabled
Spam trap removal - removes all records of spam
Domain confirmation - removes all the email addresses containing invalid, inactive, or parked domains
MTA validation - checks the Email Transfer Agent to identify whether it has a valid MX record or not.
Catch-all domain checker - identify catch-all domains, which return valid for all emails
Anti-greylisting technology - simulates a well-configured email engine to reduce the number of unknowns
Pricing plan: from $0.002/ verification
9. Clearout
Clearout is a cloud-based email verification service that sorts out invalid email addresses within a few minutes. It offers a simple and easy-to-use dashboard where you just need to upload your email list to start the verification process.
Moreover, Clearout can easily be integrated with various email marketing tools, CRM, and other marketing tools. It can also verify Yahoo, Office 365, and AOL email addresses with 96% accuracy.
Clearout's key features:
Bulk email list verification. You can upload lists of up to 1 million emails at a time for bulk verification.
Instant email verification. This works similarly to single email verification in that it allows you to verify a small number of emails quickly.
REST API. The service utilizes the REST API as a way to enable developers to add its own API to forms for real-time verifications
Integrations. The service integrates with a handful of marketing services.
Pricing plan: from $5 for 1000 credits
10. Hunter
Hunter is an email outreach tool, which comes with an email verifier designed to clean your email list. This can improve your deliverability rate for outreach campaigns.
Its primary function lets you find email addresses for business leads based on domain searches or first/ last name and email addresses searches. The email verification service detects invalid, temporary, blacklisted emails, and emails with hard bounces.
Hunter's key features:
Bulk email list verification. You can upload your entire email list for verification
Single email verification. You can use the service on Hunter's Email Verifier page for single email verifications.
API verification. You can use Hunter's API in order to integrate it with the tools you are using to collect emails.
Pricing plans (Monthly paid):
Free plan
Starter plan: $49/ month
Growth plan: $99/ month
Pro plan: $199/ month
Enterprise plan: $399/ month
11. NeverBounce
Launched in 2014, NeverBounce has currently served more than 100,000 clients. Its clientele includes a few well-known names, such as Dell, Uber, Girl Scouts, Harvard Medical School, and QuickenLoans.
The service primarily offers bulk and single email verifications. It does this by validating mail servers as well as removing duplicate emails and syntax errors. Plus, it checks if domains are live and whether or not certain emails have been blacklisted.
NeverBounce's key features:
Email verification. Verify millions of emails from various sources, including registration forms, contact and lead forms, CRMs, and many more. You can verify up to 1000 emails for free every month.
Bulk email list verification. You just need to upload your entire list, wait for the service to analyze it, and download a clean email list with a 99.9% deliverability rate.
Developer-friendly. API wrappers are available for quick integration with the tools you use.
Instant bounce analysis. This allows you to quickly analyze if your mailing list needs to be cleaned before you send mass broadcast emails.
Integrations. The service integrates with popular email marketing tools and helpdesk software.
Pricing plans:
Pay-as-you-go plan: starts at $0.003/ email for up to 1M emails and go as high as $0.008/ email for up to 10,000
Monthly plan: from $10/ month for up to 1000 emails
12. Bounceless
Get the highest ROI of your email marketing campaigns with Bounceless - a robust email verification service. Bounceless gives a 95% deliverability rate after cleaning your email list and reduces 10x in bounce rate.
In addition, you can use its real-time API key to verify emails with your website or app. It also provides an integration facility with the MailChimp service.
Bounceless's key features:
Syntax verifier - instantly removes any email address containing invalid syntax
SMTP validation - gets rid of all emails including inactive, invalid, or parked domain names
Risk validation - scans and removes high-risk keywords and TLDs within an email address
MTA validation - investigates if the Mail Transfer Agent has valid MX records or not
Disposable checker - identifies free email accounts that are used to mask real email addresses
Pricing plans:
One-time plan: from $19 for 2,500 verified emails
Subscription plan: from $19/ month for 2500 verifications
The bottom line
That concludes our list of 12 best email verification services.
Be sure to choose a service that includes the features you need, integrates well with the marketing tool(s) you use, and offers a pricing plan you agree with.
So, is there any other email verification service that we forgot to mention in this list? Please let us know; we would love to hear from you! Furthermore, you can contact us for any more suggestions and queries. Thanks for reading!
Haley is a content creator at Mageplaza. When not working, she spends time on travel adventures, books, and food tasting. As growing up, she wants to read, learn, and experience more things to adapt herself to this ever-changing world.
Website Support
& Maintenance Services
Make sure your store is not only in good shape but also thriving with a professional team yet at an affordable price.
Get Started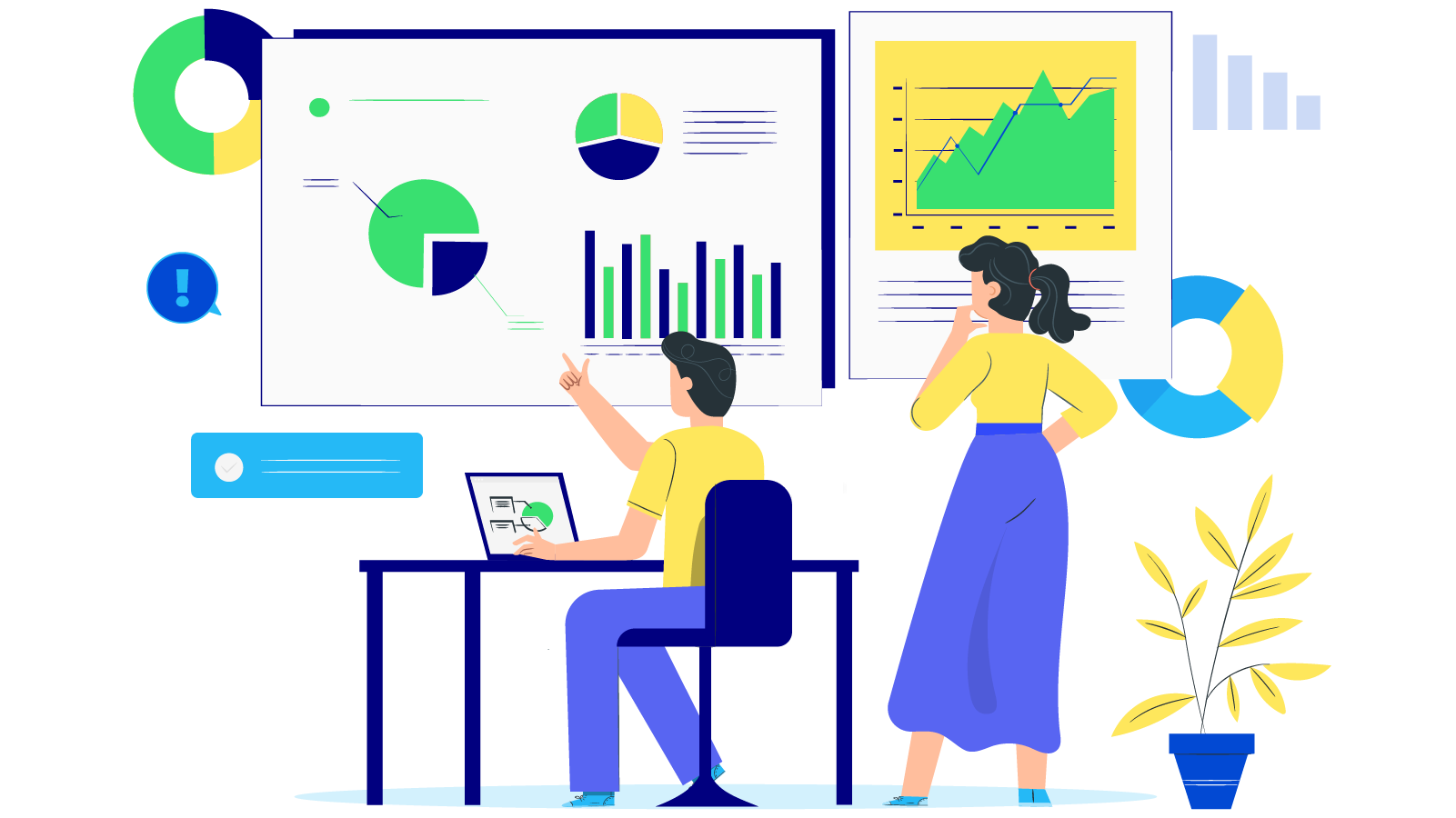 New Posts



Subscribe
Stay in the know
Get special offers on the latest news from Mageplaza.
Earn $10 in reward now!