8 BEST E-COMMERCE PLATFORMS FOR SEO IN 2023
The Most Popular Extension Builder for

Magento 2
With a big catalog of 224+ extensions for your online store
Selecting the right e-commerce platform has a significant influence on the success of your business, whether you're launching your first e-commerce brand or expanding an existing one. It's crucial to opt for a top-tier e-commerce platform and focus on details such as its ease of use so that potential customers can discover your business and the efficiency of your operations.
In today's blog, let's dig deeper into SEO - a vital element to make your business stand out from thousands of competitors and find yourself a suitable platform that offers great SEO support.
Table of Contents
Why is SEO so essential in e-commerce?
Before coming to the best e-commerce platforms for SEO, let's find out how important SEO is in this industry.
In the realm of e-commerce websites, SEO assumes immense significance due to its role in enhancing your website's visibility on search engines. This heightened visibility can, in turn, draw more visitors to your site, potentially translating into increased sales. Various factors contribute to a website's standing in search engine rankings, encompassing keyword usage, content quality, and the number of backlinks pointing to your site.
E-commerce SEO is centered on how content is assessed by search engines like Google, encompassing aspects like user experience, keywords, title tags, meta descriptions, and more. Concurrently, it's vital to address the user experience facets of SEO, such as your website's loading speed and mobile-friendliness. These considerations should all play a part in your choice of an e-commerce platform for your CBD website.
Features to consider in e-commerce platforms
Comprehensing the e-commerce platform's SEO capabilities is vital to a successful website. The point is that every e-commerce system has a different set of SEO-friendly features. Let's discuss each function more specifically:
Site Speed
The site speed plays an important role. Slow-loading websites can frustrate visitors and harm search engine rankings. Leading e-commerce platforms for SEO incorporate speed optimization features like caching, image scaling, script minification, and Content Delivery Networks (CDNs). Select a platform designed for speed, as it can significantly affect your SEO performance. While hosted platforms like Shopify and BigCommerce offer acceptable speed, self-hosted solutions provide greater control, making them preferable for businesses where speed is a top SEO priority.
Canonical Website URLs Ensure your chosen eCommerce platform offers canonical website URLs. This feature automatically redirects users accessing your site via mobile devices to the mobile version, consolidating all traffic to your primary website. This aids in enhancing search engine rankings and avoids duplicate content issues, where multiple URLs point to the same webpage.
Customizable HTML & Meta Data Customizable HTML and metadata are vital for improving website code and search result appearance. Leading e-commerce platforms, like Shopify and BigCommerce, grant access to a customizable HTML editor for code adjustments and allow custom meta tags for each page. This customization enhances your website's search engine visibility and click-through rates.
Indexing Control Indexing control empowers you to dictate which website pages should be indexed by search engines. This feature is essential to exclude irrelevant pages from search engine results. Top eCommerce platforms facilitate indexing control via sitemaps, which contain a comprehensive list of your website's pages. Platforms like Shopify, BigCommerce, and Volusion provide sitemap support, while others require manual sitemap submission.
Mobile Optimization Mobile optimization ensures your website functions seamlessly and looks appealing on mobile devices. This is crucial as mobile internet usage continues to rise. Google even prioritizes mobile-optimized websites in search results. Opt for eCommerce platforms offering mobile-optimized themes that automatically adapt to various screen sizes. Among the platforms mentioned, Shopify, BigCommerce, and Volusion are the top choices for SEO in 2023 due to their comprehensive mobile optimization features.
When selecting an eCommerce platform, consider these features carefully to bolster your website's SEO performance and overall success.
How to pick the best e-commerce platform for SEO needs
With a plethora of e-commerce platform options available, how to determine the most suitable for your SEO needs? Consider the following factors when making your decision:
SEO-Friendly Platforms: Begin by evaluating the top 7 most competitive e-commerce platforms known for their SEO capabilities.
Cost Considerations: Don't forget to factor in the platform's pricing when making your decision. Choose a platform that aligns with your budgetary constraints.
Traffic Generation: Opt for a platform capable of driving substantial traffic to your website. After all, what's the use if it doesn't?
SEO Features: Prioritize platforms equipped with comprehensive SEO features to ensure your products reach potential customers effectively. Conversion Capabilities: When visitors land on your site, ensure the platform offers tools to convert them into paying customers. Look for features like abandoned cart recovery and product recommendations.
Scalability: As your business grows, your platform should too. Select a platform that offers the scalability and flexibility necessary to accommodate your brand's expansion, preventing the need for future platform migrations.
By considering these criteria, you can make an informed choice when selecting an e-commerce platform that best suits your SEO requirements.
Top 8 e-commerce platforms
Now, let's move on to our list of 8 best e-commerce platforms for SEO.
Magento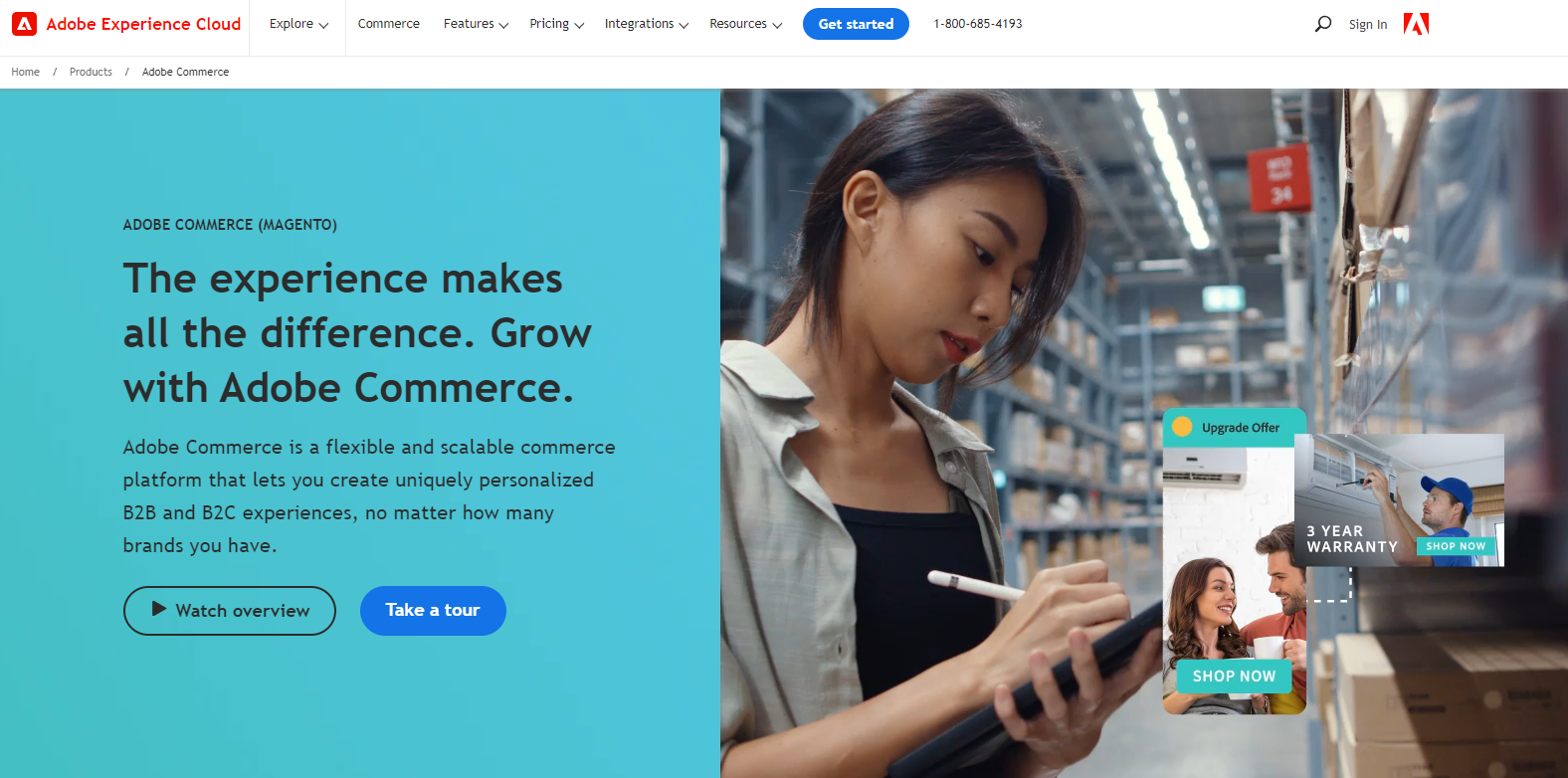 The first in today's list of top e-commerce platforms for SEO is Magento (Now Adobe Commerce).
Adobe Commerce, formerly known as Magento, offers a wealth of options and features to create a captivating online presence. However, it demands significant developer expertise. This platform is the choice of some of the world's leading brands.
Magento is more intricate compared to other e-commerce platforms on this list. It caters to developers seeking a highly customizable e-commerce solution. Notable features include:
Flexible Architecture: Empowering developers to craft custom modules.
Diverse Themes and Templates: Enabling store customization.
Extensive API: Facilitating integration with third-party applications.
Built-in Tools: Supporting efficient store management, including order management, shipping calculation, and payment processing.
Adobe's annual revenue of $100 billion encompasses Adobe Commerce. While it might not be the most user-friendly option, it stands as a robust e-commerce solution. Numerous plugins can expand your website's capabilities, including SEO-focused ones to enhance page load times.
Pricing: Magento offers a range of services, including Magento Commerce priced at $22,000 to $125,000 per year, hosting starting at $100 to $500 per year, design costs ranging from $0 to $5,000+, and more.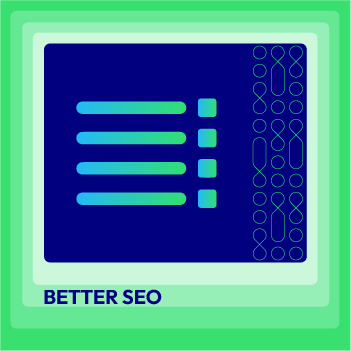 Drive more traffic to your online store and boost your rank on search engines
Check it out!
WooCommerce (WordPress)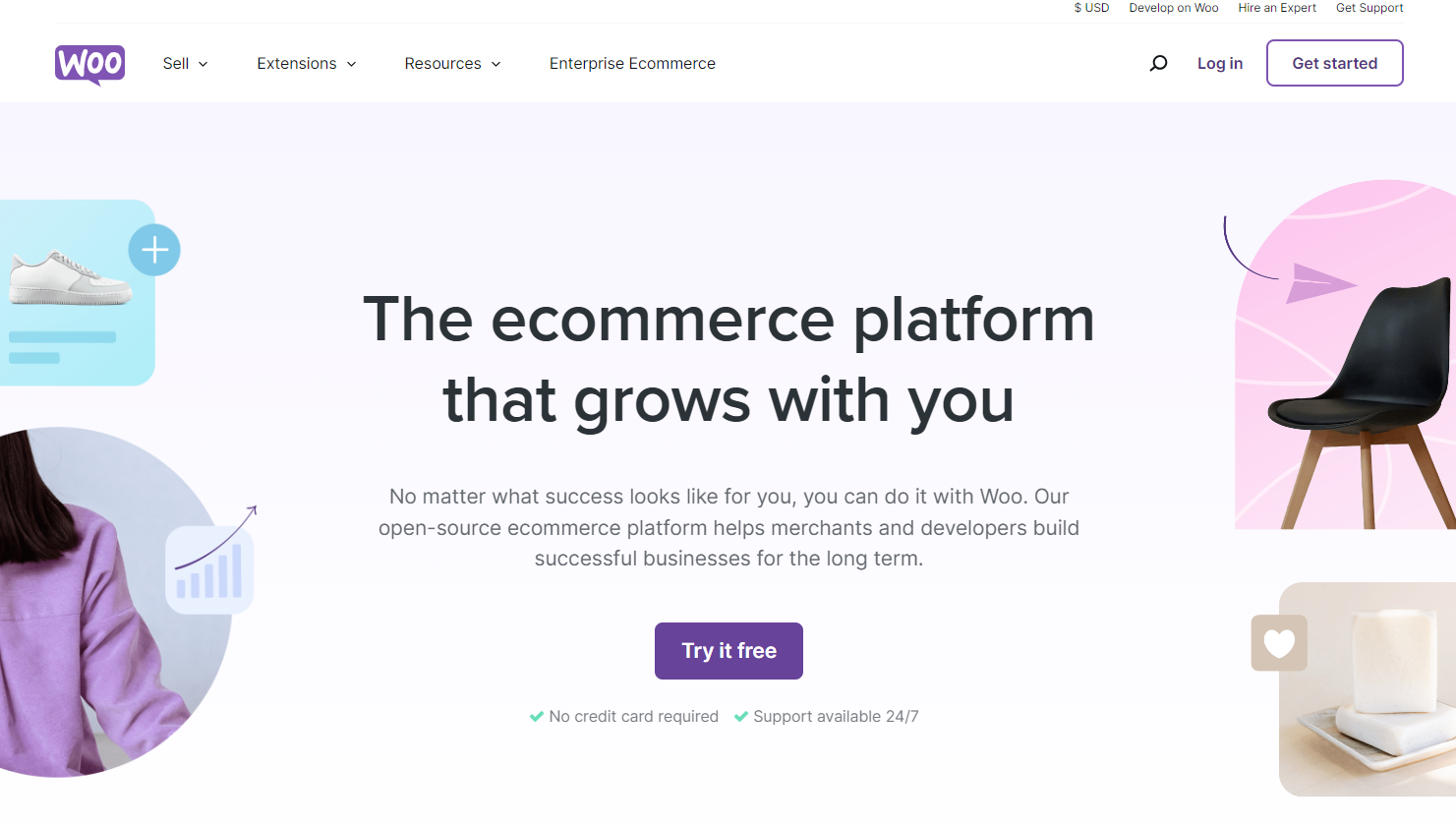 For a cost-effective and SEO-friendly e-commerce platform, WooCommerce, a WordPress plugin, is an excellent choice. It transforms your website into a fully functional online store, accommodating physical or digital products and services
Key features include:
SEO-Friendly Design: Elevating your site's search engine rankings.
User-Friendly Interface: Simplifying navigation for customers.
Customization Options: Enabling the creation of a unique, brand-centric store.
Full SEO Control: From title tags and meta descriptions to product details and URLs.
Built-in Blogging Tool: Crafting SEO-enhancing content.
Pricing: WooCommerce is free, with the option to upgrade to a Premium plan. Hosting starts at $6.95 per month, and domain name pricing is $15 per year.
Shopify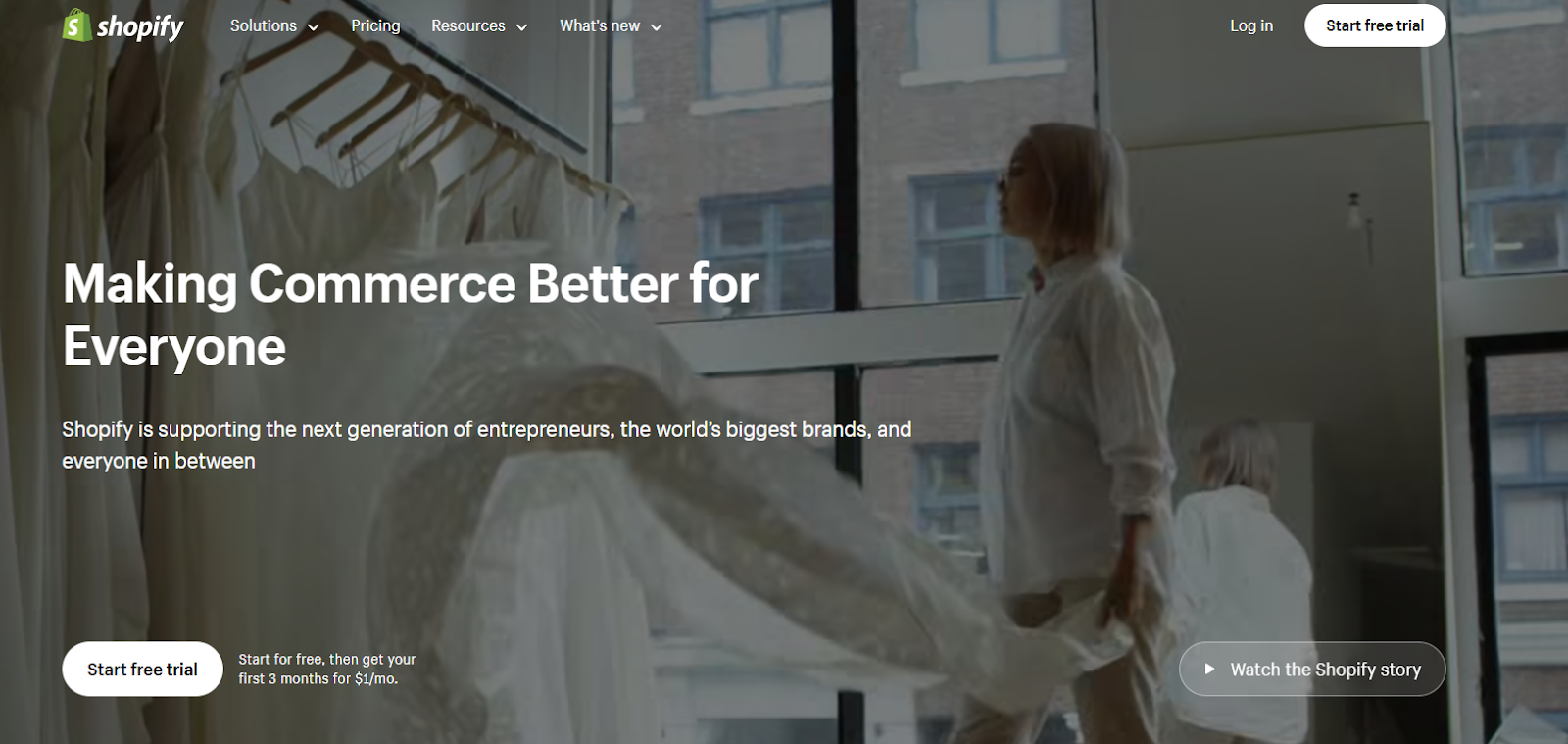 Another famous option in the best e-commerce platforms for SEO for sure is Shopify.
Shopify is renowned for its user-friendliness and boasts an impressive client roster, including Tesla, Red Bull, and Nest. This platform provides several SEO-enhancing features, such as social sharing buttons and built-in blogging capabilities. It offers indexing controls and essential tools for generating website sitemaps.
Key features encompass:
Indexing Control: The ability to guide search engines on which pages to index.
Plugins for Enhanced Features: Including the Yoast SEO plugin for SEO analysis.
Google Analytics Integration: Facilitating traffic and sales tracking.
Active Online Community: A resourceful community for troubleshooting.
Pricing: Shopify offers three plans – Basic ($29/month), Shopify ($79/month), and Advanced ($299/month).
BigCommerce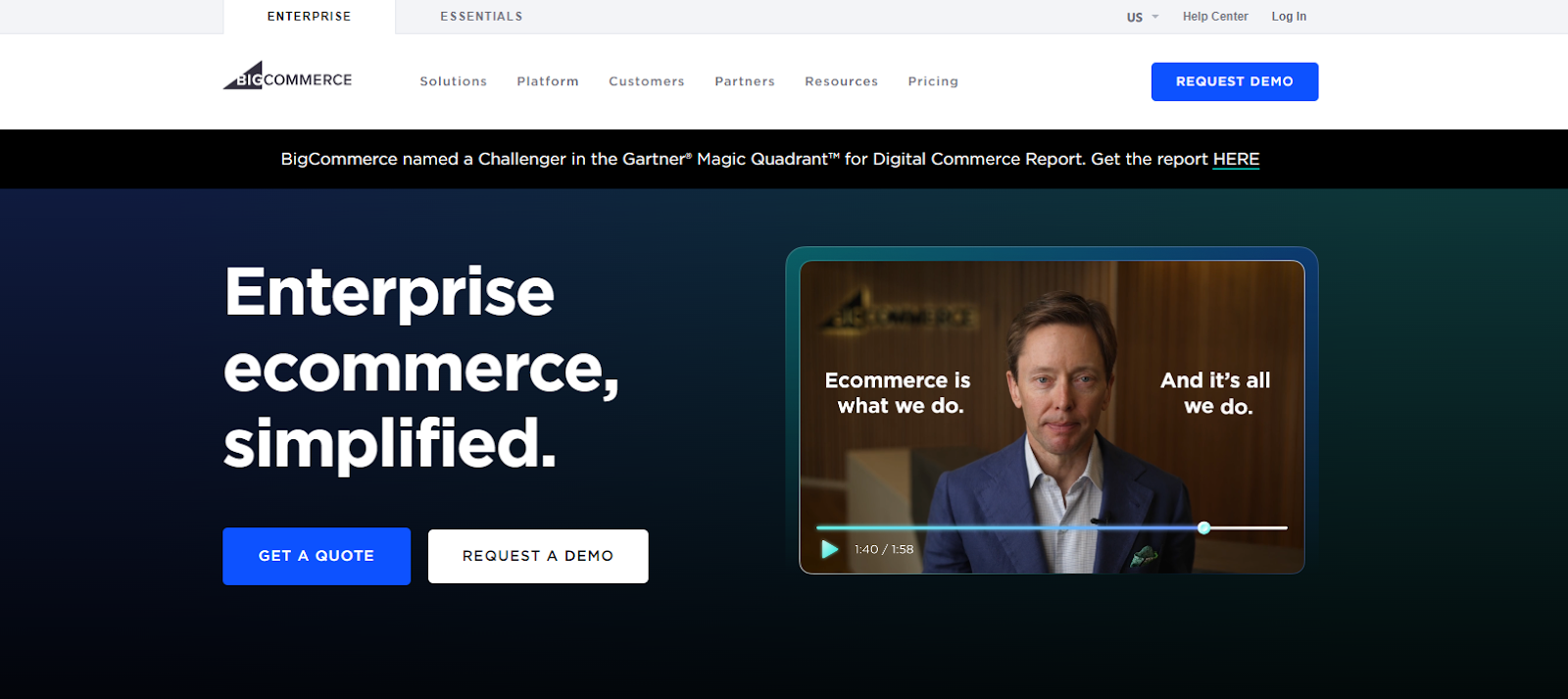 BigCommerce is another popular option in the 8 best e-commerce platforms for SEO as it is trusted by brands like Skullcandy, Rebecca Minkoff, and Hilton Hotels. It equips you with:
Built-in SEO Tool: Simplifying optimization for better search engine rankings.
Plugins and Themes: Customizing your store's appearance.
User-Friendly Interface: Enhancing customer browsing experiences.
Pricing: BigCommerce provides various plans, with three popular ones: Standard ($29.95/month), Plus ($79.95/month), and Pro ($299.95/month).
Squarespace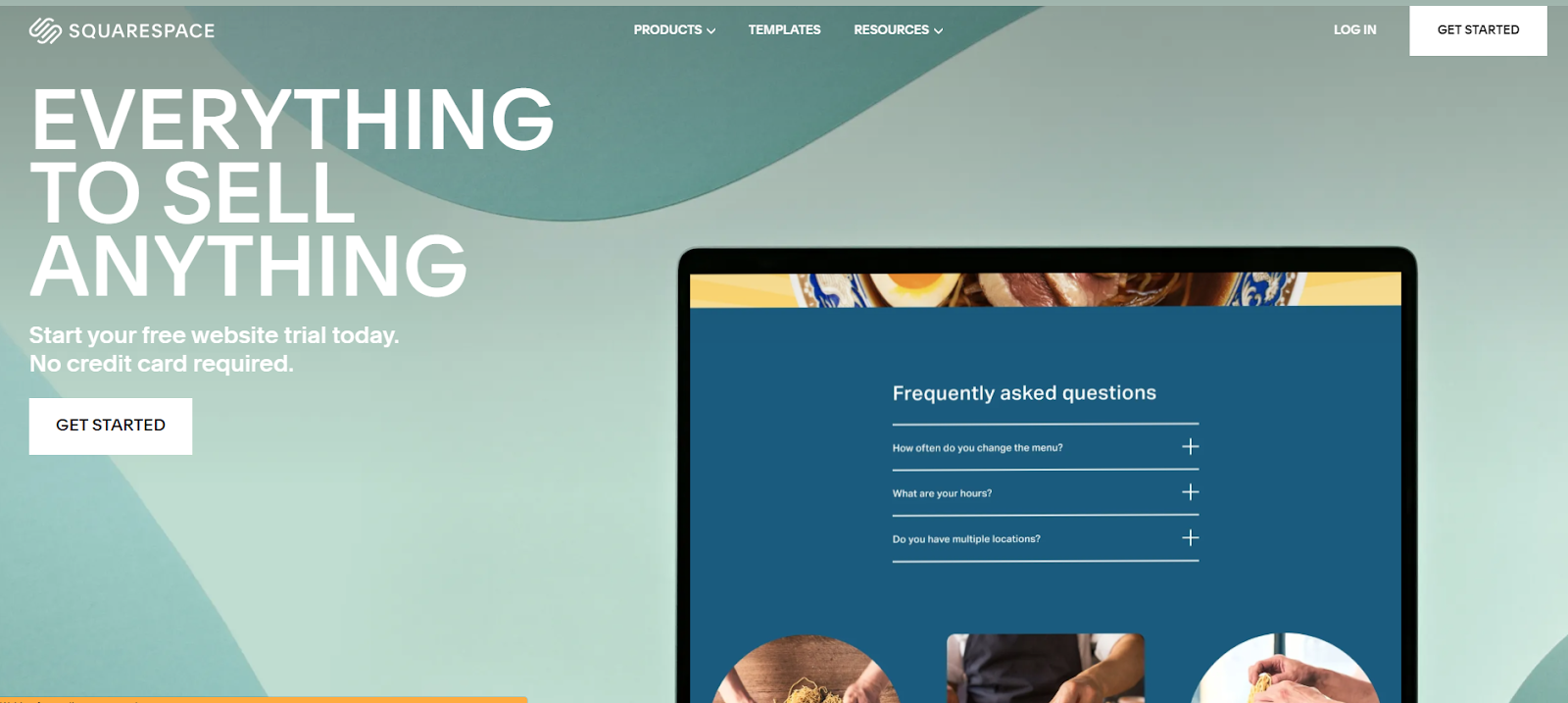 Squarespace is a well-rounded platform favored by brands like Anine Bing, Vogue, and GQ. It offers an array of functions and features, including:
Social Media Integration: Streamlining social sharing on product pages.
Yoast SEO Plugin: Bolstering SEO capabilities.
Mobile-Friendly Design: Ensuring compatibility with smartphones.
Built-in Blogging: Facilitating content creation.
Community Support: Access to a helpful user community.
Pricing: Squarespace presents four plans – Personal ($14/month), Business ($23/month), Basic Commerce ($27/month), and Advanced Commerce ($49/month).
OpenCart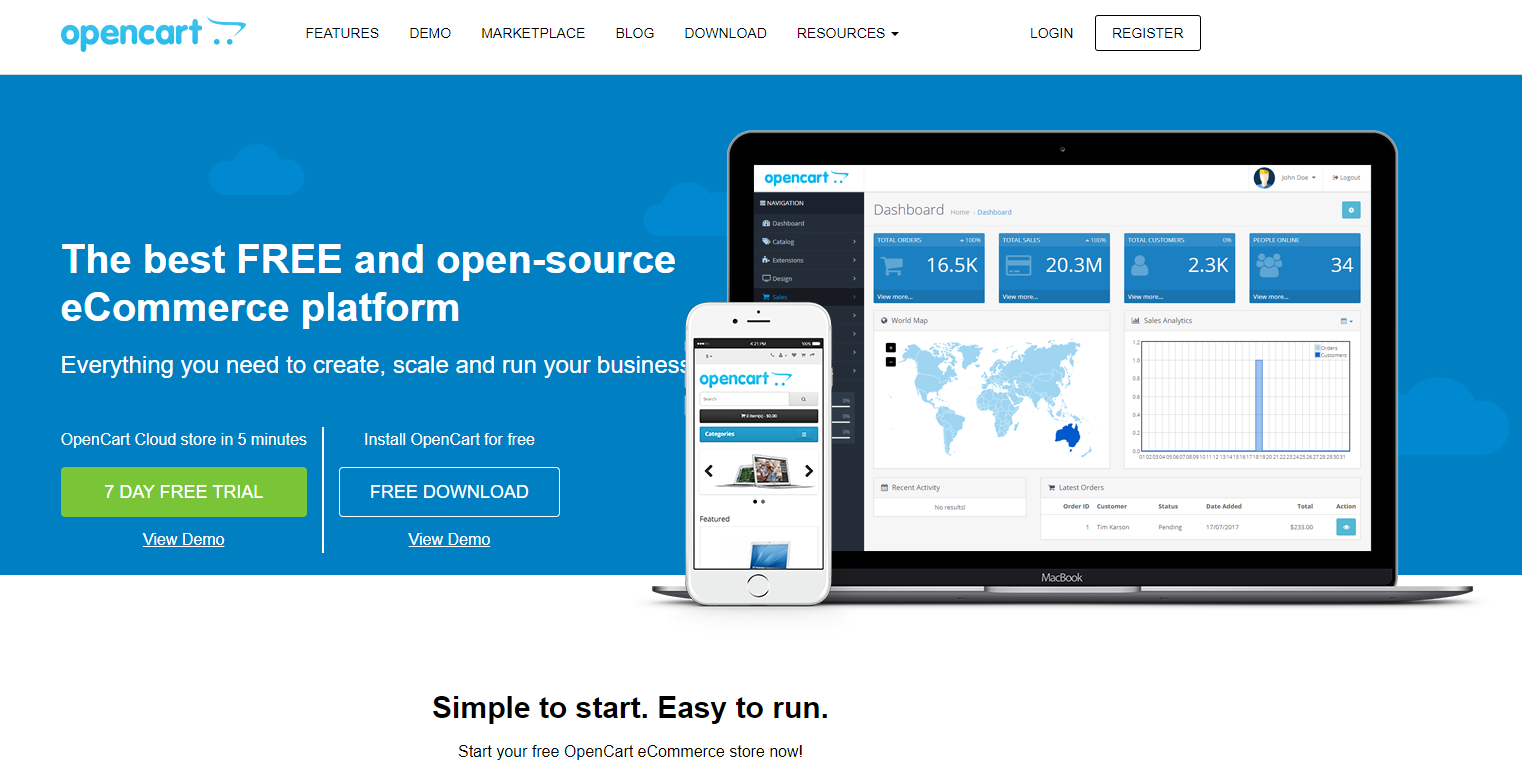 OpenCart emerges as an SEO-friendly e-commerce platform with a robust framework. It's ideal for those seeking an SEO-optimized online store. It offers:
Flexibility: Allowing extensive customization, including title tags, meta descriptions, and URLs.
Integrated SEO Module: Streamlining SEO settings management.
Pricing: OpenCart offers a cost-effective solution, with no monthly subscription fees. Premium support ($99/month).
Wix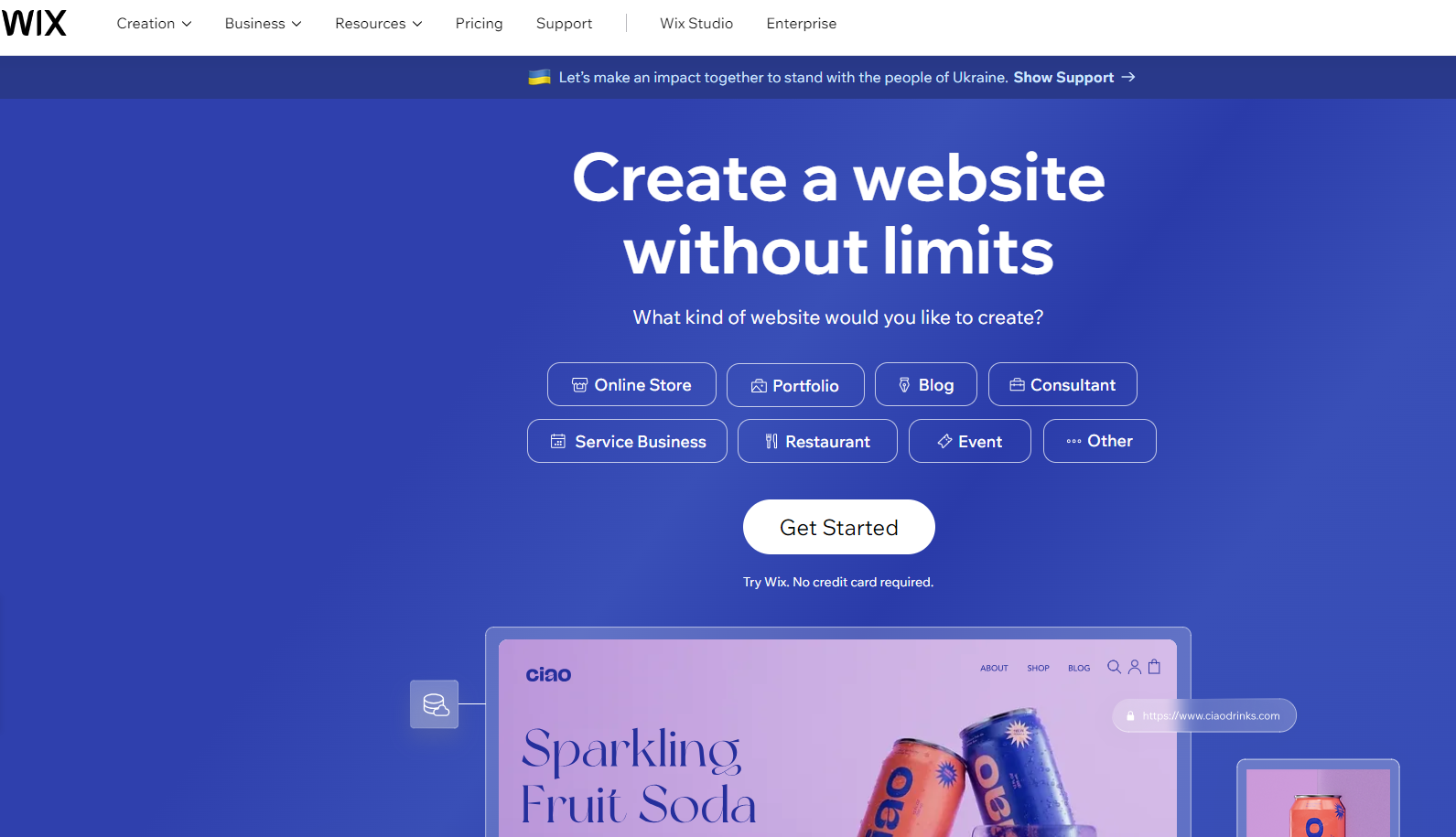 Wix is an e-commerce platform known for its built-in SEO features and is trusted by major brands like Coca-Cola, Nike, and Samsung. It encompasses:
SEO Wizard: Assisting with search engine optimization.
Templates and Designs: Tailoring your store's appearance.
Robots.txt Editor: Fine-tuning SEO settings.
Bulk 301 Redirect and Affiliate Tags: Enhancing SEO management.
Pricing: Wix offers four Premium plans – VIP ($25.50/month), Unlimited ($12.50/month), Combo ($8.50/month), and Connect Domain ($4.50/month).
Volusion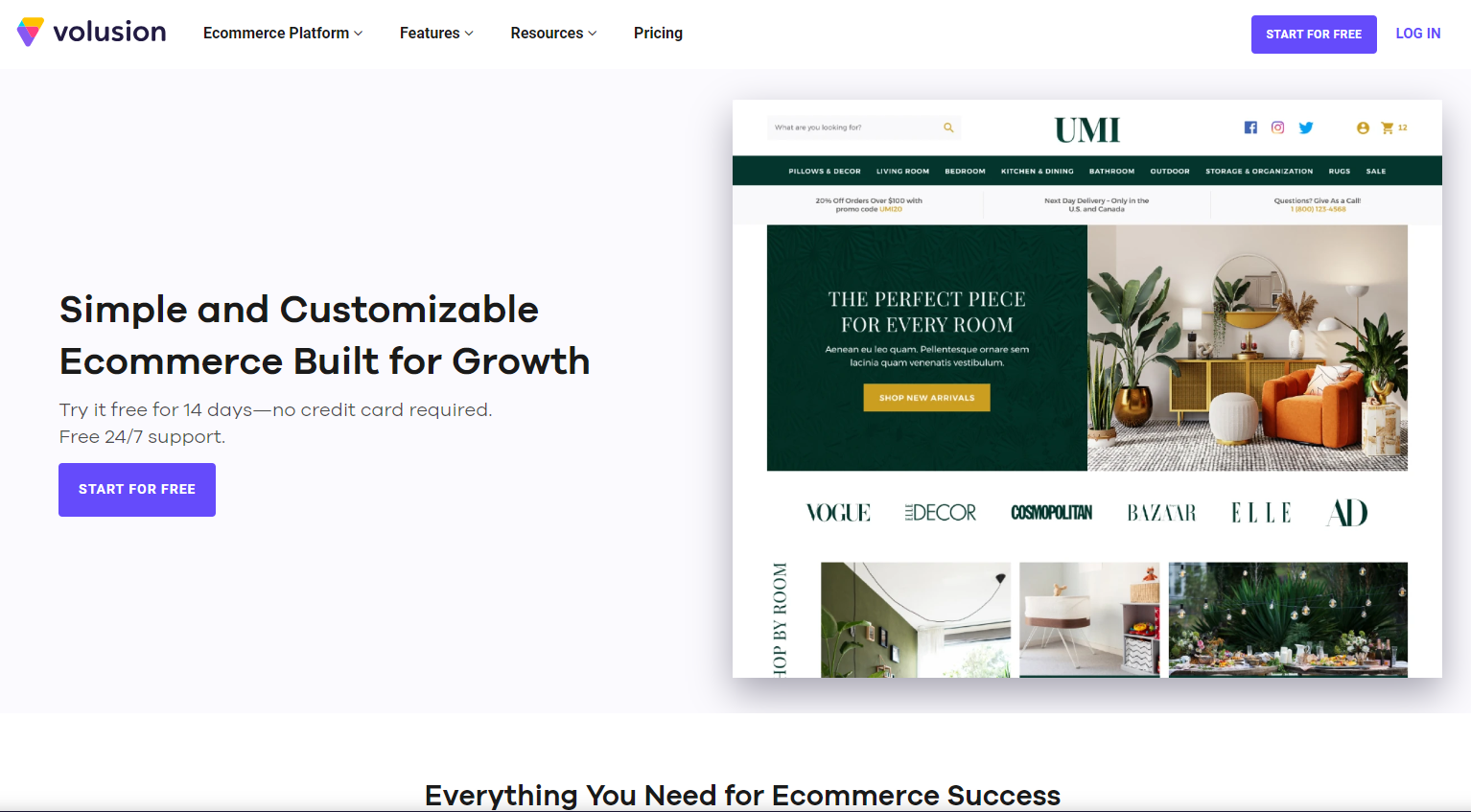 The last name in our best e-commerce platforms for SEO is Volusion.
Volusion is an ideal choice for customization enthusiasts and SEO-conscious online store owners. Trusted by brands like Sony, Ford, and Coca-Cola, it offers:
CRM Tool: Simplifying customer and sales management.
Inventory Management: Tracking products efficiently.
Shipping Calculator: Calculating shipping costs.
Fraud Detection: Protecting your SEO-optimized e-commerce store.
Payment Gateway: Enabling credit card payments.
SEO Features: Including a sitemap generator, XML sitemap, keyword research tool, and link-building tool.
Pricing: Volusion presents various packages, with options like Personal ($35/month), Professional ($79/month), and Business ($299/month), with a Prime option based on Gross Merchandise Volume (GMV).
Selecting the right e-commerce platform for your SEO needs requires considering these factors and features, and ensuring your online store aligns with your brand and business goals.
How to choose the best e-commerce Platform?
As listed above, there are quite many options in top e-commerce platforms for SEO, so how can we choose the one that fits our business best? Well, here are some concise considerations for choosing the best e-commerce platform from an SEO perspective:
Migration
When considering an e-commerce platform, think about how seamless the migration process will be. Ensure that it can accommodate your current website's content, products, and customer data, and, crucially, whether it supports the transfer of essential SEO data like title tags, meta descriptions, and backlinks. The best platforms facilitate a smooth transition, sparing you the effort of starting from scratch.
Security
Security is paramount when handling customer data. Ensure your chosen e-commerce platform provides robust security features, such as SSL certificates, two-factor authentication, and malware scanning. These measures protect both your website and your customers' sensitive information from potential threats. Prioritizing security is a fundamental aspect of maintaining trust and ensuring the longevity of your e-commerce business.
Canonical Tags
Canonical tags are crucial for avoiding duplicate content issues, a common SEO problem. These HTML elements guide search engines in identifying the original version of a page, preventing multiple versions from competing for the same SERP ranking. Platforms that allow you to manage canonical tags effectively help you maintain a clean SEO profile.
Robots.txt
The robots.txt file dictates which pages search engine crawlers should index and which they should ignore. Controlling this file is vital because it prevents Google from indexing duplicate or low-quality pages, which can harm your SEO. Platforms that grant control over your robots.txt file empower you to fine-tune your site's SEO strategy.
Batch Uploading
If you manage a substantial product inventory, prioritize platforms that offer straightforward batch-uploading processes. This feature should be error-free and efficient, enabling you to get your products online quickly. Efficient batch uploading is essential for large e-commerce sites.
Log File Access
Log files contain valuable information about your website's performance, visitor behavior, and search engine interactions. Access to log files enables you to troubleshoot issues effectively, such as identifying why specific pages may not be indexed by Google. Self-hosted platforms generally provide this access, saving you time and potential frustration in seeking support for troubleshooting.
Content Marketing and Blogging
Content marketing is a powerful SEO strategy, and a blog can be a key component of this. Look for platforms that make it easy to create and publish content, including blog posts, articles, and multimedia. Effective content marketing helps you rank higher in SERPs and build authority in your niche.
Stage Environment
A staging environment (a staging site), is a replica of your live site that you can test changes before applying them to your actual site. This is indispensable for avoiding disruptions to your live site while ensuring that updates and modifications work as intended. Platforms that offer built-in stage environments simplify the testing and refinement of your e-commerce site.
Best SEO practices for e-commerce
Use important keywords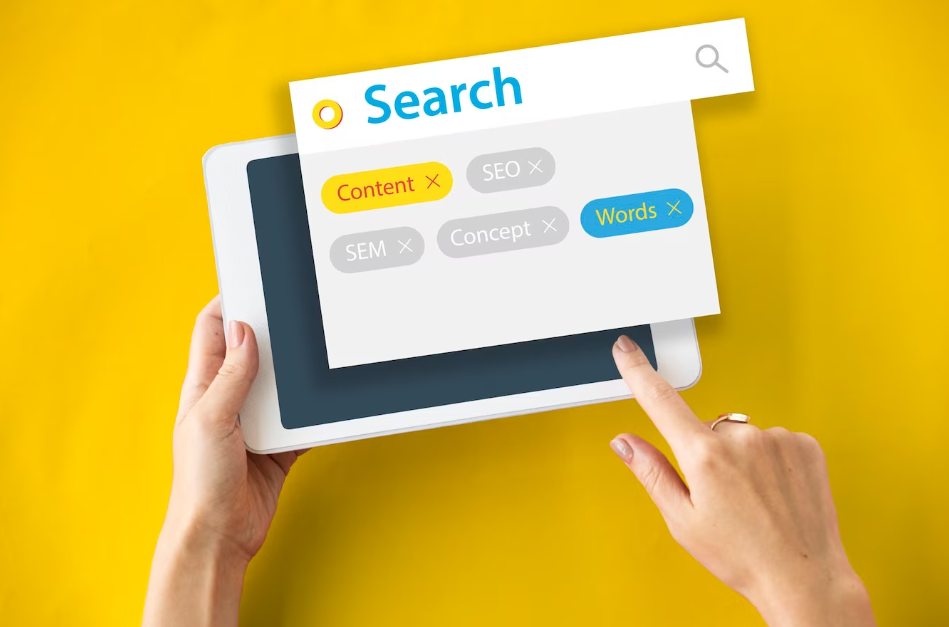 Ensure that your product details like sizes, prices, and colors are easily accessible, readable, and understandable for both users and search engines. Consider offering measurements in standard and metric units if your audience spans multiple regions. Keeping product information up to date is crucial for better SEO as it not only assists shoppers but also enhances keyword diversity on your pages.
Design with shoppers in mind
Prioritize user-friendly website and product page designs that enhance the shopping experience. A well-designed website helps reduce high bounce rates, an element that can affect your search engine rankings negatively. Simple navigation menus, judicious use of images to avoid slow loading times, and a design that aligns with shopper preferences are vital aspects of SEO-friendly design.
Avoid cluttered, complicated URLs
Opt for clear and keyword-relevant URLs that provide search engines and users with useful information about the linked content. Complex URLs with excessive parameters can confuse both users and search engines, negatively impacting your SEO efforts.
Use alt text in images
Incorporate descriptive alt text for images to enhance SEO. Alt text not only provides context to search engines about your images but also assists visually impaired users in understanding the content. This practice ensures your site complies with accessibility standards while reinforcing your SEO strategy.
Allow customer reviews
Encourage customer reviews, as they not only boost conversions but can also aid SEO. Customers often incorporate relevant keywords in their reviews, potentially enhancing your rankings. Genuine reviews also convey trustworthiness to both users and search engines.
Avoid duplicate content
If you resell products from manufacturers, aim to create unique product descriptions to avoid duplicate content issues. Duplicating manufacturer-provided content can harm your rankings due to search engine algorithm changes. Unique, concise, and keyword-rich descriptions can set you apart from competitors and improve SEO.
Create unique content
Not just avoid duplicate content, you need to make your site look unique. Maintaining a company blog discussing industry news or trends can help you rank for specific keywords. Consistent, high-quality content positions you as a subject matter expert, benefiting both SEO and user engagement.
Write for humans – NOT for search engines
While optimizing for search engines is essential, prioritize creating content that benefits your users. Avoid stuffing content with keywords; instead, aim for a well-balanced, informative, and engaging copy that resonates with human readers. Striking this balance ensures a positive user experience and higher conversion rates while maintaining strong SEO practices.
Conclusion
In short, as an indispensable factor in getting customers' attention and affecting a business's success in various ways, SEO is no doubt essential for e-commerce store owners. Therefore, it takes a lot of effort to choose the right e-commerce platform that supports SEO effectively. Hope that our analysis above can help you find the best option for your personal needs and improve the SEO ranking for your site.

Marketing Manager of Mageplaza. Summer is attracted by new things. She loves writing, travelling and photography. Perceives herself as a part-time gymmer and a full-time dream chaser.
Website Support
& Maintenance Services
Make sure your store is not only in good shape but also thriving with a professional team yet at an affordable price.
Get Started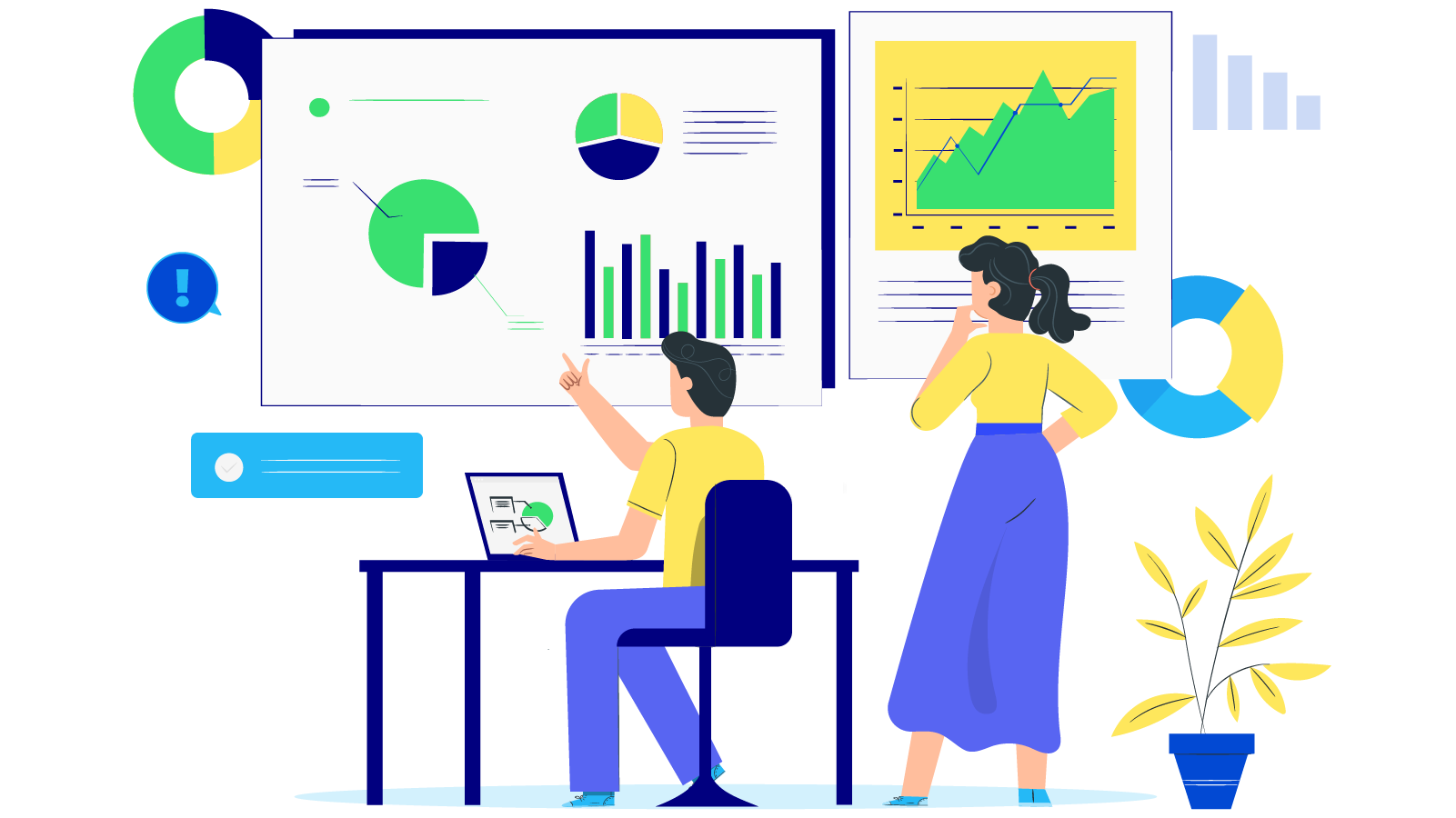 New Posts



Subscribe
Stay in the know
Get special offers on the latest news from Mageplaza.
Earn $10 in reward now!