B2B mobile eCommerce: How is it transforming B2B sales?
The Most Popular Extension Builder for

Magento 2
With a big catalog of 224+ extensions for your online store
The widespread adoption of smartphones and the introduction of smart marketplace applications, known as mobile commerce, by major retailers like Amazon and Walmart, have brought about significant changes in the industry and are transforming how B2B purchasers engage with online marketplaces today.
B2B customer behavior is evolving, largely influenced by the rise of B2B mobile ecommerce. With approximately 83% of the global population owning smartphones, a number that is continually increasing, businesses must adapt their strategies accordingly.
It is projected that by 2025, mobile commerce will account for over 10% of retail sales, generating around $535 billion in revenue. Currently, 59% of B2B buyers conduct their research for purchases online rather than engaging with sales representatives, and the typical B2B buyer's decision-making process is largely completed before they even attempt to contact a B2B provider.
Table of Contents
What Is B2B Mobile Commerce?
In recent years, the usage of mobile internet has surged dramatically, with people devoting more of their time to smartphones and tablets rather than desktops or laptops. This surge in mobile usage has also led to a significant increase in mobile searches.
Last year, Google reported that over 50% of all searches originated from mobile devices, indicating a strong presence of purchase intent among users. This trend has naturally extended to B2B mobile ecommerce, which now constitutes 33% of all B2B ecommerce sales. An impressive 78% of B2B companies foresee it as the future of their industry. More notably, mobile ecommerce is gradually capturing a larger portion of the ecommerce market, drawing sales away from PC-based platforms.
As the volume of transactions on mobile devices continues to rise, there exists an incredible opportunity within the B2B mobile commerce sector. However, to seize this opportunity, the industry must be willing to implement some changes.
A lengthy, five-step checkout process for high-value products is no longer acceptable. Likewise, a subpar user experience on small screens that doesn't accommodate larger fingers and unreliable Wi-Fi connections won't suffice. The most forward-thinking retailers and wholesalers are already shifting their focus to a mobile-first strategy. They are embracing the advantages offered by mobile devices while leaving behind legacy infrastructure issues to gain a competitive edge.
Advantages of using mobile commerce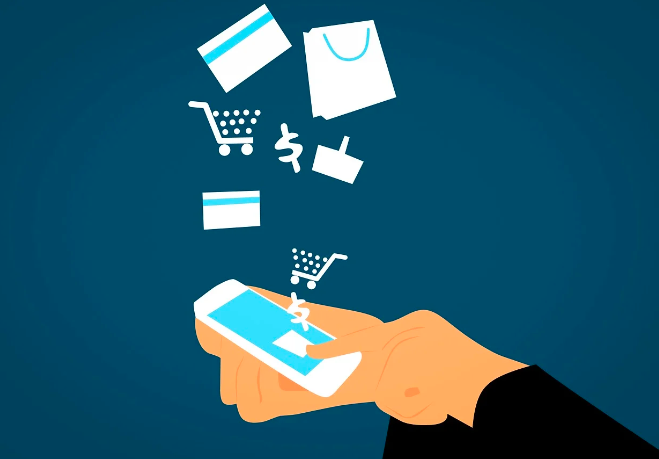 Enhancing User Experience
When customers make purchases on their smartphones and tablets, ensuring a positive user experience becomes paramount. Customization plays a crucial role in delivering a unique and relevant experience to clients, facilitating swift and effortless communication between customers and brands.
Streamlined Checkout Process
Traditional websites tend to have a longer transaction process, causing delays for customers. In contrast, mobile commerce shortens the checkout procedure, offering a seamless and efficient purchasing experience.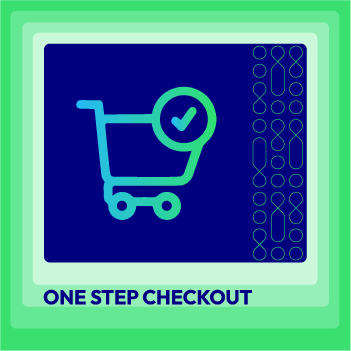 One Step Checkout for Magento 2
Cut down 80% of checkout time & increase 30% of conversion rates
Check it out!
Building a Global Customer Base
The internet and mobile devices enable customers to shop at their convenience, fostering the creation of a global customer base. Mobile applications serve as an additional marketing channel, optimizing customer experiences and outreach possibilities.
Access to User Data for Brands
Upon a customer's login to a brand's mobile application, user data collection begins. This data can be readily accessed to provide customers with the latest product offerings and brand promotions during planned campaigns or when sending personalized messages. For instance, Swiggy tailors its offers and food trends based on individual preferences, safeguarding user data and delivering a personalized touch.
Easy Store Access
B2B mobile ecommerce simplifies the process of finding products in the market using wireless devices, allowing for online purchases without the need to visit physical stores. This approach saves time and effort for consumers.
Cost-Effective Solutions
Mobile commerce yields cost savings and heightened productivity. It reduces marketing campaign expenses since mobile apps enable more direct customer engagement. Moreover, it has become more efficient and productive, relieving the workload on personnel.
Complementary to Traditional Retail Sales
B2B mobile ecommerce complements traditional retail sales, advancing steadily and solidifying its unique position within the retail sector.
Creating a New Marketing Channel
Mobile commerce aids in the establishment of a fresh marketing channel, as it simplifies the process of selling products to consumers. Furthermore, it offers significant benefits to businesses by providing comprehensive information in a single click through their mobile apps.
Disadvantages of using B2B mobile ecommerce
Security Concerns
Consumers frequently express hesitancy about sharing their personal information with brands due to concerns regarding its security. For example, when a brand requests credit/debit card details and bank account information for processing online purchases, many customers have reservations.
Connectivity Issues
For online purchases, customers rely on internet connectivity to complete the transaction. Although internet access is becoming more widespread, rural areas still have limited smartphone access and internet connections. Without a proper connection, customers won't be able to access the mobile interface, potentially resulting in missed sales opportunities for your company.
Shipping Costs
Mobile transactions for product purchases may lead to additional shipping fees. However, by setting a minimum for free delivery and offering low-cost shipping options, businesses can incentivize customers to continue shopping and increase sales.
Limited Personalized Service
Mobile commerce typically involves minimal to no direct interaction with customers. Technology is the primary means of communication. This means that mobile commerce lacks the personalized touch that customers often experience in physical stores.
Intense Competition
More businesses are embracing mobile commerce, leading to increased competition. With smartphones and other mobile devices being used for transactions, mobile commerce platforms can start to feel similar to one another. In contrast, brick-and-mortar stores often have unique features that set them apart from competitors. Mobile commerce sites face challenges in standing out.
Reduced Customer Interaction
Another drawback leading many buyers to prefer offline purchases is the limited interaction with sellers. When customers place orders online after reviewing product specifications and features, there is often minimal interaction. Additionally, any customer inquiries may not be addressed as effectively as in a traditional retail setting.
Trust Issues with Shipping Companies
Frequent users of B2B mobile ecommerce apps are likely familiar with various reputable shipping companies that offer timely delivery services. However, blindly placing trust in these companies without due consideration can lead to challenging issues that may harm your company's reputation.
Concerns About Fraud
One significant drawback of mobile commerce is the prevalence of fraud and other uncertainties that pose a risk to the security of sensitive data. Many potential users are wary of this issue, and not all consumers opt for online transactions due to concerns about security and potential fraud.
The Risks Involved with Building a Native App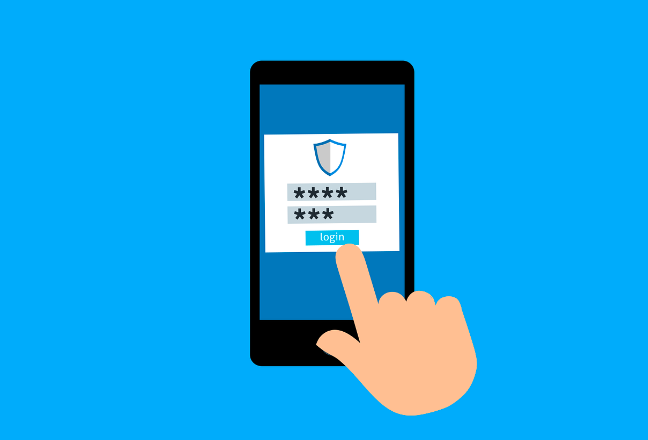 Enhancing the shopping experience to delight customers is an attractive prospect in theory. However, there are significant reasons why companies should exercise caution before wholeheartedly investing in the development of a native app.
One major concern is the potential loss of nearly 80% of active users within just a few days following initial installation. Without employing a range of engagement strategies, this attrition rate could soar to 95% within a matter of months. Furthermore, the market is flooded with mobile apps, and most fail to offer compelling features that can sustain user interest over the long term. This means that investing heavily in a single app can result in substantial financial resources going down the drain, especially considering that the average cost of mobile app development, as estimated by a report, is approximately $270,000.
The situation becomes even more challenging when an app takes more than a year to build. Even relatively straightforward business apps equipped with the necessary features for B2B mobile commerce typically require a minimum investment of around $130,000, in addition to several months of development time. When you tally up these expenses, it becomes evident that while the potential payoff could be significant, there is also a substantial financial risk involved. Fortunately, it's worth noting that a strong B2B mobile commerce presence can still be achieved without the need for a native app. An effective starting point is to enhance the user experience and overall performance of your mobile website.
Other Considerations While Using B2B Mobile Commerce
A Faster Website Speed Increases Sales
Human attention spans are declining rapidly, approaching levels comparable to those of goldfish. In today's world, with instant access to a vast reservoir of information and a multitude of entertainment options, it is unsurprising that maintaining prolonged focus has become challenging.
When a landing page exhibits slow loading times or product images experience delays in rendering on a mobile website, customers are highly likely to swiftly abandon the site, opting instead to visit a competitor's platform. According to a recent Google's mobile benchmark report, a site's likelihood of user abandonment increases by a substantial 113% if it takes seven seconds to load. Regrettably, the majority of websites analyzed in the study exceeded this threshold.
Furthermore, available statistics consistently indicate an inverse relationship between website speed and sales performance. Slower-loading sites tend to experience lower sales.
Customer Engagement Eases Conversion Friction
Our primary challenge isn't necessarily a competitor but rather the friction hindering conversions on your mobile website. It has been revealed by Baymard that, on average, 70% of shopping carts are abandoned prior to purchase. This occurs for various reasons, such as excessively long or poorly designed checkout forms. The solution involves identifying and systematically eliminating each friction point.
Even incorporating a seemingly minor feature like Google's autocomplete into your site's search function can significantly reduce potential purchase barriers. This seemingly insignificant addition can save customers 20% of the time typically required to complete lengthy and complex forms on mobile devices.
Another valuable option is SMS Notifications. You can create customized instant messages when someone shows interest, like adding a product to their cart but not making the purchase. This feature also enables you to send confirmation updates, allowing you to manage customer expectations long after their initial purchase.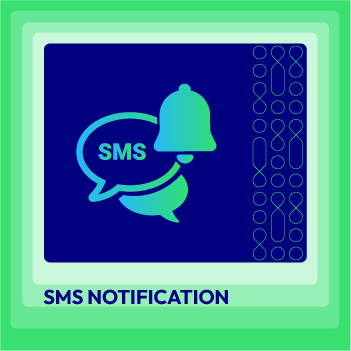 SMS Notification for Magento 2
Offer to automatically synchronize primary Magento objects to Salesforce like Customers, Products, Orders, etc.
Check it out!
Why not rely on the conventional email campaigns you're accustomed to? Trillions of emails are already sent daily, leading to declining open rates, often in the teens. Meanwhile, SMS open rates approach 99% according to Tatango, and more than a third of business professionalsa third of business professionals report to eWeek that they are unable to go 10 minutes without responding to a text. Not only are more people making mobile purchases, but it's also considerably easier to re-engage them for repeat purchases.
Mobile Payments Streamline the Buying Process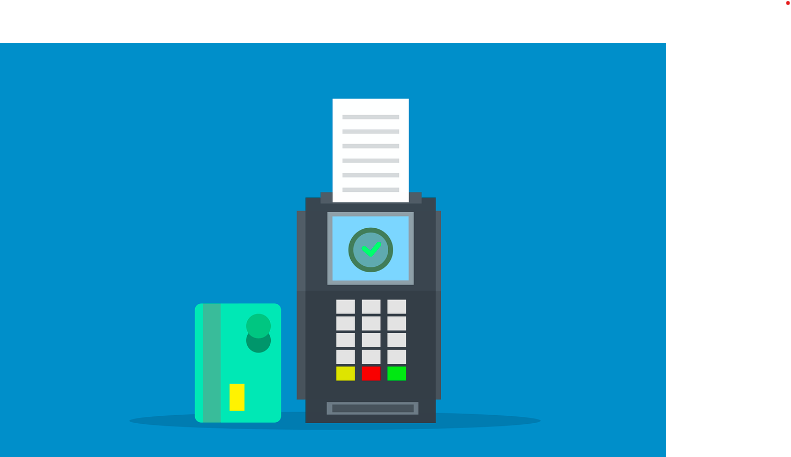 Introducing additional complexities to the challenge of mobile conversion friction:
Larger-than-average transaction sizes.
Significantly higher order quantities.
Advanced customizations for both products and pricing.
B2B buyers often require quotes instead of upfront payments, necessitating different payment arrangements. To address these complexities effectively:
Create customized price catalogs for individual customers or groups.
Offer fixed-price lists, percentage-based discounts, or volume-based discounts.
Implement a system to automatically receive and review Draft Orders before invoicing for negotiated deals.
Conversely, mobile platforms now offer one-click purchasing for everyday items, thanks to streamlined payment gateways like PayPal, Google Pay, Apple Pay, and Shopify Pay. Users no longer need to enter credit card details, create accounts, or input extensive address information. The simplified process includes a quick drop-down menu for shipping options, reducing the ordering time from minutes to seconds.
Final Thoughts on B2B Mobile Commerce
B2B mobile ecommerce capitalizes on the convergence of two significant trends, creating a remarkable opportunity. Firstly, an increasing number of B2B buyers seek control through a straightforward and transparent purchasing process. Secondly, the growing prevalence of mobile device online purchasing is reshaping the landscape. Modern B2B buyers are digitally adept, conducting thorough online research before committing to a purchase.
These buyers, unlike typical B2C consumers, place less emphasis on price and more on the value proposition. This shift levels the competitive playing field, with value becoming the primary battleground. However, delivering "value" in today's context goes beyond merely offering additional features or lower pricing. It entails optimizing the entire purchasing experience within your B2B mobile commerce platform. To gain and retain customers effectively, you must provide enhanced value in a quicker and more seamless manner compared to competitors, all within a mobile-first B2B buyer-centric experience.

Marketing Manager of Mageplaza. Summer is attracted by new things. She loves writing, travelling and photography. Perceives herself as a part-time gymmer and a full-time dream chaser.
Website Support
& Maintenance Services
Make sure your store is not only in good shape but also thriving with a professional team yet at an affordable price.
Get Started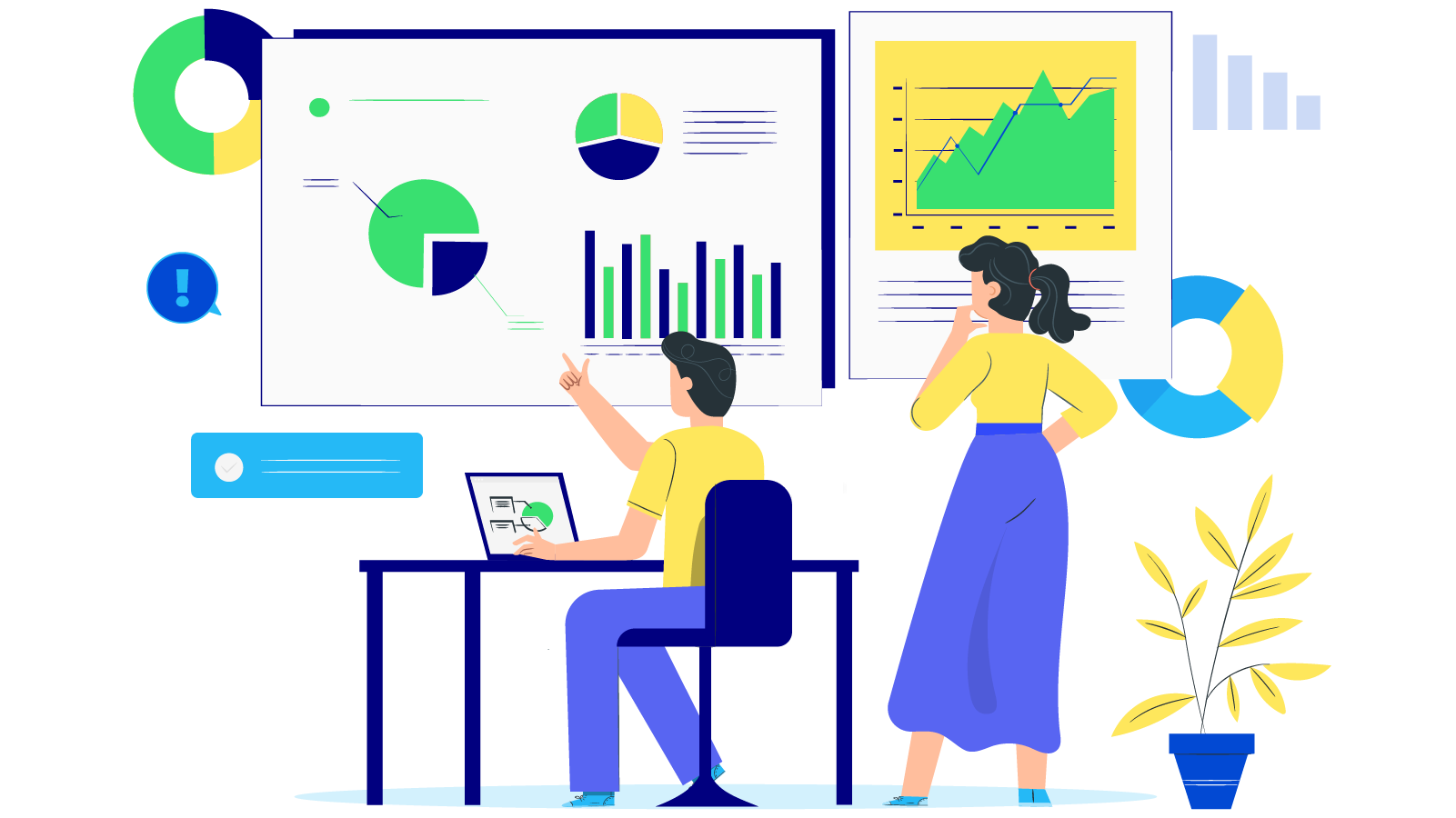 New Posts



Subscribe
Stay in the know
Get special offers on the latest news from Mageplaza.
Earn $10 in reward now!