AVG Secure VPN Review: Is It As Secure As Its Name?
The Most Popular Extension Builder for

Magento 2
With a big catalog of 224+ extensions for your online store
AVG Secure may be a name that sounds familiar. Not the VPN itself but the first name that pops up - AVG. That is right; one of the most well-known names in the antivirus market has extended its reach towards privacy in the online world.
Although it's the antivirus solution that immediately comes to mind when you hear "AVG," the VPN promises to be an equally good deal.
The service comes with some useful features, but does it live up to AVG's good reputation? Is it as secure as its name?
In this review, we'll take a look at everything you need to know about AVG Secure VPN and let you know whether it's worth your time and money.
We should begin now!
Table of contents
What is AVG Secure VPN?
AVG (including AVG Secure VPN) was bought by Avast Software SRO in July 2016. Avast has its own VPN services, including Avast SecureLine VPN and HideMyAss!
AVG Secure VPN is an app that allows you to connect to the Internet through secure VPN servers with the help of an encrypted tunnel. It can be used anytime you want to connect to the Internet with additional security and privacy and are specifically recommended once you're connected to an unsecured wireless network.
AVG Secure VPN uses a similar backend infrastructure as Avast SecureLine VPN but has its unique client, features, and pricing plans. Its desktop client can be integrated with AVG's other products if you use them. You can download AVG Secure VPN directly from the AVG website.
AVG Secure VPN usability
Supported devices
Like most VPN providers, AVG Secure VPN can be used across various devices. The paid version allows users to protect up to five devices at the same time, while the app can be used on devices supporting Microsoft Windows, Apple macOS, iOS, and Android.
When it comes to those on the Windows operating systems, it's officially available for Windows 7 Service Pack 1 or later. However, anyone using older versions like Windows Vista or Windows XP, can also use the app, because AVG offers the option to download older setup files.
For macOS, AVG Secure VPN can be installed on devices running Apple macOS 10.10.x Yosemite or newer. The app equivalent is available on mobile devices that function with Android 4.0 or later and iOS 9.0 or later. To simplify the user's experience, the program works the same way on all platforms and even its design.
Unfortunately, AVG Secure VPN doesn't provide any manual workarounds for other devices and platforms, such as Linux. Also, it's incompatible with game consoles and streaming devices, as it cannot be installed on your router and it doesn't have any custom VPN apps outside of the four listed above.
The same situation happens with browser extensions. Therefore, if you want to use a VPN for Google Chrome, Safari, Mozilla Firefox, or Opera, you'll need to find elsewhere.
Apps
You can find the downloads for the four main devices on the homepage of AVG's official website. Its desktop apps are simple to download and install. There are also basic setup guides within the FAQ page if you need extra help.
The custom apps are very user-friendly and well-laid-out, but far too basic. You'll only see striped black on the main screen, and it only displays the user's server location and a toggle switch that turns green when you have connected to a server. You can call us picky, but we'd like to see other features like the current IP address and connection speed.
You can choose the "Change Location" button to access the VPN server list. The app will open up a new window, which is a neat way of showing users all available servers. However, there is no way of saving your favorite servers to access them at a later date easily.
The "Optimal Location" is available for anyone that wants to connect to the fastest server, which is likely the one closest to your physical location.
AVG Secure VPN performance
Servers and locations
AVG Secure VPN's server network is not very big, covering just 36 countries.
Unfortunately, AVG doesn't list its server network on the website, making it uneasy to check whether or not the country you need is available before you buy.
Thankfully, its servers cover the most popular locations, such as the UK, US, Canada, Australia, and many Western European countries. There're also three in South and Central America, eight countries available in the Asia Pacific, two in the Middle East, and one in Africa (South Africa).
AVG Secure VPN enables users to drill down to city level in six countries:
Canada (2)
Russia (2)
Germany (2)
Spain (2)
UK (2)
US (15)
City-level server choice is excellent for optimizing speeds and for accessing geo-specific content. The company's selection of 15 cities in the US alone is impressive for a server network of this size.
AVG Secure VPN doesn't reveal how many individual servers (or IP addresses) it provides, nor does it specify whether they are physical or virtual servers.
Speed
While AVG Secure is by no means the fastest VPN service in the world, you should expect decent download speeds. You won't find any problems streaming HD content and downloading files with AVG Secure VPN.
However, keep in mind that your actual performance metrics will depend heavily on your own internet connection, your physical location, and the physical VPN server that you connect to.
We believe that AVG Secure will impress you with the speed that some of its Europe-based VPN servers offer. Again, AVG Secure may not be the fastest service in the world at the moment, but it can completely hang in there with top-level VPN competitors.
Streaming
In the past, AVG Secure VPN didn't work reliably with Netflix. In reality, one customer support agent wrote on the Support Community forum, "This is an issue on the provider's side and we can't influence it."
However, the team at AVG Secure has improved its Netflix accessibility a lot. You can now stream shows in a split second and with a small amount of buffering (if connected to a nearby server).
Other streaming services, like BBC iPlayer, HULU, or Disney+ also work adequately for the most part. However, you can't use it to access Amazon prime Video in the US at all.
AVG Secure VPN security
Protocols: OpenVPN (TCP/ UDP), IKEv2/ IPSec, and L2TP/ IPSec
Encryption: AES-256
Security: Kill switch
Advanced features: No
AVG Secure VPN uses different protocols for each of its custom apps:
Windows and Android - OpenVPN, our preferred protocol for its balance between speed and privacy.
iOS - IKEv2/ IPSec, a new VPN protocol that is secure, fast, and capable of efficiently handling network changes.
macOS - L2TP/ IPSec, an older VPN protocol but still considered safe.
You cannot toggle between VPN protocols as they're baked into the AVG Secure VPN apps.
AVG Secure VPN uses strong AES-256-bit encryption, which is widely considered unbreakable. However, there are no advanced security features (such as split tunneling or multi-hop), but its recent addition of a VPN kill switch for Windows and macOS is very welcome. If the VPN connection drops, the kill switch feature protects your data and information by blocking internet traffic and keeping your true IP address hidden.
AVG Secure VPN privacy and policies
Jurisdiction
AVG Secure is located in the Czech Republic, which is known for having no mandatory data retention laws. That means AVG Secure VPN is not legally obligated to store any user data for any length of time.
The Czech Republic is subject to the General Data Protection Regulation (GDPR), which gives citizens greater control over how companies use their personal data, including name, location, email address, and IP address.
The Czech Republic isn't a part of any surveillance alliances like 5-Eyes or 14-Eyes. However, it is included on the list of nations that are involved in "engaged cooperation" on computer network exploitation with 5-Eyes. Although we should emphasize that this involvement's degree is unknown, this point may be a dealbreaker for most security-conscious users.
Logging policy
AVG's Privacy Policy is quite long, but there's a section dedicated to the VPN service, which clearly shows you what AVG Secure VPN logs.
The company states that it doesn't monitor: activity logs (the apps/ websites/ services you use when connected), your full originating IP address, and DNS queries while connected.
Nevertheless, be aware that AVG Secure VPN will collect:
The individual VPN server's IP address used by you
A timestamp when you connect and disconnect from the VPN
The total amount of data transmitted during your session
Your originating IP address' subnet (a part of your IP address and can be used to identify your Internet Service Provider, not you personally)
All of these pieces of information are stored on the AVG's servers for up to 30 days, or even longer in case they suspect you of breaching the Acceptable Use Policy.
Torrent policy
AVG Secure VPN allows torrenting and has some servers optimized for P2P use. They're marked with a "P2P" in the server list and located in:
The UK
The US (New York, Miami, and Seattle)
The Netherlands
Czech Republic
France
Germany
The small number of P2P servers may be a potential issue if they become too crowded during peak hours, leading to lower speeds and stability problems. Therefore, if you're a heavy torrenter, you may want to find a more torrent-oriented VPN.
AVG Secure VPN customer support
It's true that AVG Secure provides 24/7 support for its customers.
However, this doesn't tell the whole story.
There's no live chat option, so if you want real-time help, you'll need to reach support via phone, which is for paying customers only. This makes it challenging to get answers before you actually purchase the VPN service.
The online knowledge base and ticket system can give you the information you are looking for, but there are no alternatives to the quick replies live chat often offers. If you were thinking of asking more technical questions and paying for the pleasure, remember that one-time calls cost as much as one year of AVG Secure VPN.
In short, AVG Secure doesn't make it easy (or cheap) for users to contact them.
AVG Secure VPN pricing plans
AVG Secure VPN offers different pricing plans to make your choice easier, though there's sadly no option to pay for a single month. You can choose from a one-year plan through a three-plan subscription, and they all include the same features.
One-year plan: $4.99/ month (billed $59.88 every 12 months)
2-year plan: $3.99/ month (billed $95.76 every 2 years)
3-year plan: $3.99/ month (billed $143.64 every 3 years)
It is possible to purchase AVG Secure VPN using a debit/ credit card or PayPal only. There is no option to pay with cryptocurrencies like Bitcoin for greater levels of privacy, nor international options like AliPay or WordPay. This limitation puts the company well behind its competitors in terms of variety of payment methods
AVG Secure VPN is not free, but you can try out the software for seven days without paying a cent. No personal information, including your credit card, is required to participate.
AVG Secure VPN also offers a 30-day money-back guarantee but it comes with some restrictions. You're only eligible for a refund if you use less than 10GB of data and you haven't connected to the VPN service more than 100 times in total.
Pros and cons of using AVG Secure VPN
Pros:
User-friendly VPN apps for common platforms
Optimized VPN servers for torrenting
Unblocks Netflix and BBC iPlayer
Robust encryption
7-day free trial
30-day money-back guarantee
Cons:
A limited server network (36 countries)
Limited customer services
Questionable logging policy
No cryptocurrency payment methods
Alternatives to AVG Secure VPN
Avast SecureLine VPN
Although Avast and AVG merged in 2016, they still offer products under each different name, and their VPN offerings are significantly different.
So, what makes Avast SecureLine VPN an excellent alternative to AVG Secure VPN?
Avast SecureLine VPN covers 55 cities in 34 countries
It provides unlimited bandwidth and server switching
Its speed is consistent
Its encryption is strong (AES-256)
It supports P2P
NordVPN
Since its inception in 2012, NordVPN has developed and become one of the most well-known security service providers, which has been trusted by more than 14 million internet users worldwide.
What makes NordVPN unique?
NordVPN covers an extensive range of servers and locations (with 5,400 servers in 59 countries)
It allows up to six simultaneous connections
Its performance is premium with fast speeds and available streaming content
Its privacy and security features are robust (with advanced features)
Its no-logging policy is verified
It provides excellent customer support
ExpressVPN
If you're looking for a VPN service with outstanding features, ExpressVPN is there for you.
What makes ExpressVPN unique?
ExpressVPN is based in a privacy-friendly jurisdiction (British Virgin Islands)
It has a massive collection of servers on nearly all continents (3,000 servers in 94 countries)
It offers the highest level of encryption and advanced security features
It's fully compatible with most of the devices
It's more efficient in unblocking streaming sites
It provides 24/7 live chat support
The bottom line
AVG Secure VPN isn't a bad VPN service, but we wouldn't want to call it anything above "okay."
It may work with streaming content and torrenting, but with a questionable privacy policy, limited server network, limited customer support, and payment methods, there are far better VPN services available for the same price or less.
If there is something you want to know more about AVG SecureVPN, please let us know! And don't forget to regularly update our blog to receive the latest information about VPNs out there.
Haley is a content creator at Mageplaza. When not working, she spends time on travel adventures, books, and food tasting. As growing up, she wants to read, learn, and experience more things to adapt herself to this ever-changing world.
Website Support
& Maintenance Services
Make sure your store is not only in good shape but also thriving with a professional team yet at an affordable price.
Get Started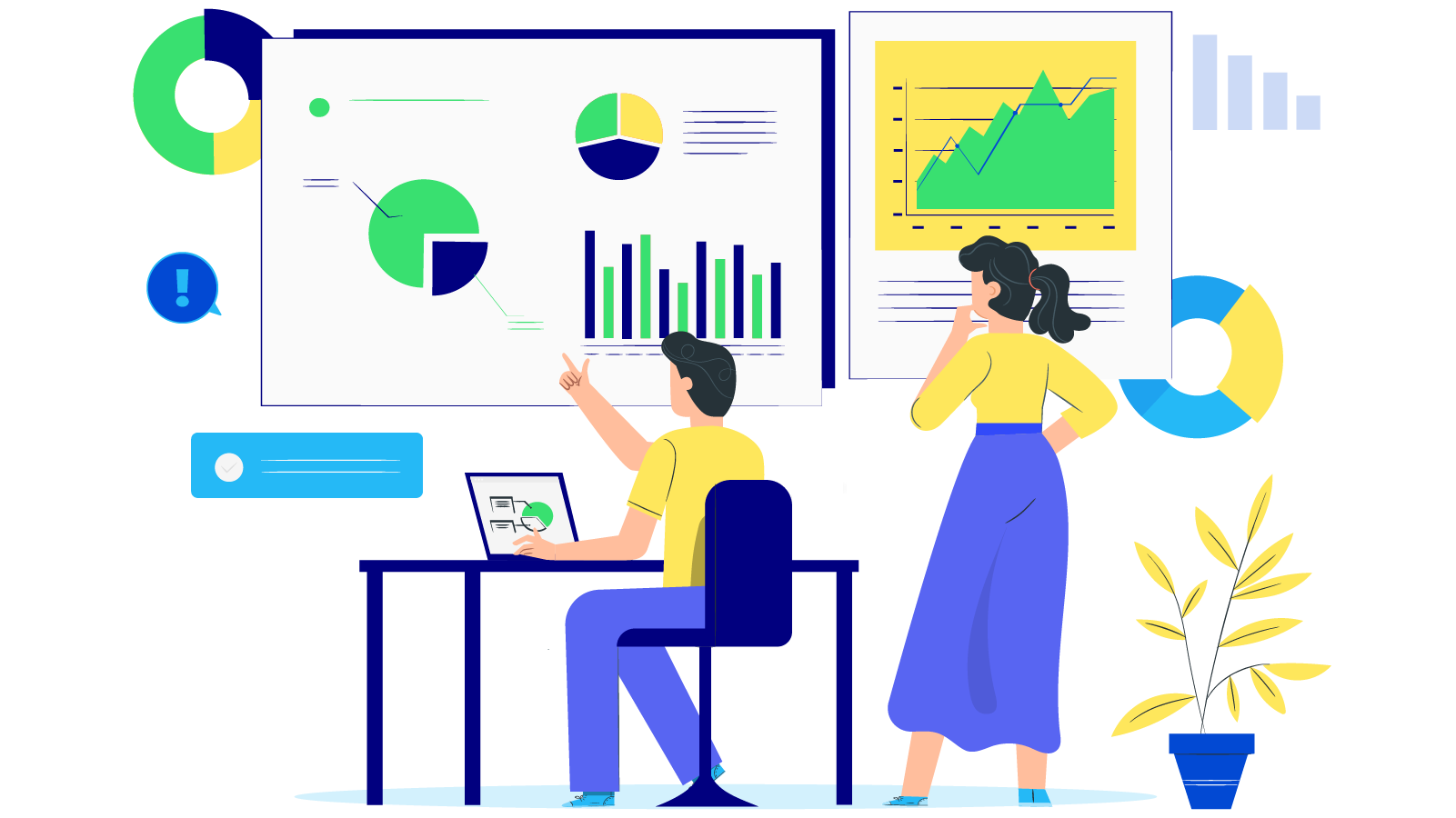 New Posts



Subscribe
Stay in the know
Get special offers on the latest news from Mageplaza.
Earn $10 in reward now!