ExpressVPN Review: Is It The Best VPN Around?
The Most Popular Extension Builder for

Magento 2
With a big catalog of 224+ extensions for your online store
ExpressVPN has been at the top of the VPN game for a long time, and rightly so. The company has been around since 2009, and truly knows what they are doing.
This VPN claims itself as "the trusted leader in VPN" with "unrestricted access worldwide," " secure and anonymous at all times," "supercharged," and much more. However, can all these claims be true?
When it comes to VPN services, you should be skeptical. A good number of providers tell customers that they're completely secure, but a quick examination reveals that they keep users' activity logs. So, in case they were ever breached, it would lead to exposure.
This ExpressVPN review is to check it out thoroughly for you. We'll look at all critical features in detail to determine how the company performs.
We should begin right now!
Table of contents
What is ExpressVPN?
It comes as no surprise that most VPN providers tend to be a secretive bunch, as they operate on the premise that everyone has the right to as much personal privacy as they desire. And ExpressVPN is one of the most mysterious ones, without so much as an "About Us" page on its official website, and very little information available from any other source.
Here's all we know: ExpressVPN was established in 2009 and located in the British Virgin Islands, a Caribbean territory of the United Kingdom that declares and enforces its own domestic laws (you can see the "Jurisdiction" section later for more information). The company's staff work from all over the world, including France, Canada, Tokyo, Hong Kong, and Perth.
ExpressVPN has actually revealed next to nothing about its origins and leadership. The company registered its domain name to a UK-based domain anonymization company. While executives have given interviews to media outlets, they have refused to identify themselves or their locations. If ExpressVPN can protect its users the same way it protects its leaders, it'll be a huge plus point.
Related topic: What Is a VPN? What Does a VPN Do?
ExpressVPN usability
Official website
Though similarly laid-out to many other VPN providers, ExpressVPN's website catches the eyes with its red and white color scheme, together with modern minimalist graphics.
At the top of the website, you can see drop-down menus that direct you to detailed pages about ExpressVPN's features and products, and VPNs in general as well. While many other services simply throw together a couple of paragraphs about encryption and call it a day, ExpressVPN takes the time to break down even the more complicated elements of its services in an accessible and informative way.
ExpressVPN even provides several free and useful security tools for customers and non-customers alike. A password generator creates personal passwords based on customizable criteria (e.g., length, character types, and cases), or an IP address checker shows you what you look like to the web at larger, or leak testers check your connection for DNS and WebRTC leaks.
Read more: 12 Best Password Managers for Business & Personal Use - Free & Paid
Supported devices
If you use Windows, MacOS, Android, or iOS, you are probably used to having an app for everything. Don't worry, that won't change with ExpressVPN, which offers full-featured apps for these four operating systems.
While other products stop there, ExpressVPN keeps going - its apps can be used on Chromebooks, the Nook HD, the Kindle Fire, and select souters from Asus, Netgear, and Linksys.
Browser extensions for Firefox and Chrome round out ExpressVPN's app offerings, but a few other devices also get some special treatment. The company provides its MediaStreamer DNS service for Xbox, PlayStation, Apple TV, Samsung Smart TV, and Amazon Fire TV. Although it is not a full VPN, it enables these devices to access previously blocked streaming content.
More than that, ExpressVPN provides manual setup guides for many devices and operating systems that don't have their own apps, such as BlackBerry, Windows Phone, Nvidia Shield, Chromecast, Roku, NAS systems, and Linux distros like Linux Mint and Kali. Even when you won't be able to utilize all of ExpressVPN's features on these devices, you will still get the benefits of location masking and encryption.
You should access ExpressVPN's online resources for more detailed guidelines and information.
Apps
ExpressVPN's apps share a unified design across all devices, making it painless to move from phone to computer.
When you download its app, you are given an access code to enter once you start it up for the first time (mobile apps will get a QR code that you can scan). The code eliminates the need to enter your username and password, simplifying the installation process in a way that we haven't seen from other VPN providers.
Once you're already logged in, you have a few connection options to choose. A Smart Location algorithm allows you to connect to your closest server with one tap or click, while a country list lets you manually select your city, country, or individual server of choice.
Then, the home screen will show you the most recent servers for speedy selection next time. If you prefer a few locations over others, you can add them to your "Favorites" list and keep them within your reach at all times.
While the server list does not show any speed or latency information off the bat, you can run a speed test through the ExpressVPN desktop apps (unfortunately, it isn't available on the mobile apps). The test can be run on every server or servers in certain regions only. When it's complete, you can see the results and pick the fastest one with the lowest load.
ExpressVPN performance
Servers and locations
With more than 3,000 servers in 94 different countries, ExpressVPN has one of the industry's most extensive networks. While other providers have higher server counts, they don't necessarily distribute them so widely, making ExpressVPN an excellent choice if you're in (or want to appear as if you're in) a country that is typically ignored by VPN service providers.
About 97% of ExpressVPN's servers are physically located all around the world. North America and Europe have the highest number of servers, as expected, but coverage is not shabby in Asia and Oceania, either - South and Central Asia, in particular, are well-represented compared to the competition.
South America is surprisingly well-covered, with IP addresses available from 9 countries rather than the typical one or two. Four African countries are available, a high number considering that the continent is usually essential but ignored by VPN providers. However, the truly underrepresented region is the Middle East, where servers are only available in Israel.
The remaining 3% of servers are virtual. A single physical server can be separated into multiple virtual ones to manage load, and they can also be made to appear as if they are in a different country than they actually are.
Some companies take advantage of this to boost their server numbers and make their locations look more diverse, but ExpressVPN is transparent about its virtual servers. It uses them to provide more secure connections to countries with weaker infrastructures or more restrictive internet laws. You can find a full list of the provider's actual server locations along with the virtual servers on its website.
Speed
Think of VPN speeds as car fuel efficiency. Just like your specific driving style, vehicle maintenance, and road conditions impact your MPG, so too do your base connection speeds, computer specs, and servers of choice impact your Mbps.
It's hard to say exactly the speed of ExpressVPN or any other VPN provider without testing by yourself. However, most of the top VPN services deliver speeds with certain commonalities:
Speeds on local servers should reach or meet your base connection speed
Speeds on distant servers in developed countries should decrease your download speeds by no more than 50%.
Actually, ExpressVPN meets these standards with ease. If you are in Western Europe or North America, perhaps you won't even know you are using a VPN if you connect to a nearby server, as speeds drop no more than 10% and are often within just a few Mbps of base speeds.
Long-distance connections are generally more resource-intensive than their localized counterparts, but even so, ExpressVPN performs very well. A 65Mbps base connection on the east coast of the US decreased to 58Mbps on a UK server, which would hardly be noticeable except during very hefty downloads.
Services will get a bit shakier in the more far-flung regions of the world, but not as significantly as you think. Servers in countries like Australia, Japan, and Hong Kong deliver about 15-30% lower speeds than baseline speeds. Meanwhile, Malaysia and Cambodia - countries with slower internet connections and overall weaker infrastructures - clocked in at around 40-75% slower than usual.
There's always some speed loss when you use a VPN, but it is as minimal as it gets with ExpressVPN. So, there's no room for debate about the speed of ExpressVPN - it consistently proves itself as one of the fastest VPN services on the market.
Streaming
It's getting more and more challenging for VPN providers to get around the IP blocks and deep packet inspection used by Netflix, BBC iPlayer, Hulu, and other streaming sites to stop users from thwarting geo-blocks. As you might have known that VPNs allow you to change your location and access international content, these sites have been cracking down hard on these connections, which leaves many users with nothing but the dreaded " you're using a proxy" error message.
But ExpressVPN is different from its competitors. In reality, it's got several pages devoted to streaming, along with instructions for accessing particular sites. ExpressVPN's site discusses many other streaming services that can be unblocked, including Sling TV, Sky Go, DAZN, ESPN, and Vudu. You can access their guide for more information.
Split tunneling
VPNs are amazing, but if you want to use different apps, they can sometimes be convenient. For example, multi-tasking gamers may want a much speedier connection for their MMO and a secure one for their web browser. Or, frequent torrenters may need a VPN for their torrent client but not for their email client.
ExpressVPN attempts to solve this problem with its split tunneling feature. Simply put, split tunneling means you can entirely run on a VPN and a local network simultaneously. Here's how it works: part of your traffic goes through the ExpressVPN tunnel, while some of your traffic connects directly with the Internet.
When enabled, this feature of ExpressVPN lets you select which apps you want (or don't want) to use the VPN connection. The ones that don't use it will be able to take advantage of your full unsecured internet connection.
ExpressVPN security
VPN protocols
VPN protocols determine your VPN connection's inner workings - the ports used for communication, the encryption types used to secure your data, and the connection's reliability. ExpressVPN supports three main types of protocols: OpenVPN, PPTP, and L2TP/ IPSec.
OpenVPN
OpenVPN is ExpressVPN's default protocol and the one recommended for most purposes. It is an open-source protocol, meaning that the wider programming community can contribute improvements and bug fixes. It also means that anyone can view the source code, and confirm that it is highly secure, with no shady business taking place behind the scenes.
You can choose to use OpenVPN over TCP or UDP ports. ExpressVPN uses UDP by default, but the ultimate choice is yours.
UDP (User Datagram Protocol) connections are speedy, but they are easier for network administrators to detect and block, and there may be some dropped packets since there is no error checking.

TCP (Transmission Control Protocol) connections can be slightly lower due to the error checking processes they deploy, but they also ensure that there is no data loss or corruption, and they are far less detectable because they look like regular HTTPS traffic.
L2TP/ IPSec
L2TP/ IPSec is supported by just about every device out there and doesn't require any extra programs or drivers to use.
However, this protocol has two main downsides: it's much slower and less secure than OpenVPN. ExpressVPN recommends using this only if your device doesn't support OpenVPN, and when you aren't doing anything that requires high security.
PPTP
This type is the oldest protocol, and also the least secure. But why use it at all?
Well, the reason is simple: it's fast, and can be used on pretty much any computer made since 1991. ExpressVPN lets Windows users use PPTP if they desire, but cautions that it should only be used for location changing purposes when maximum speeds are necessary, such as seeding large torrents, or streaming HD videos from international sites.
In addition to these protocols, ExpressVPN is developing its own protocol: Lightway. The company hopes to provide clients a faster, safer, more stable, and safer VPN experience. ExpressVPN will soon open-source the core of Lightway's code, which will undoubtedly contribute to the protocol's improvements.
Encrypted DNS
DNS (Domain Name System) is a directory of all services and websites. If you have a URL, you can use DNS to look up its corresponding IP address.
ExpressVPN comes with its own DNS. Unlike other DNS that can censor or limit access to certain websites, this private, zero-knowledge DNS keeps no user logs and doesn't engage in any kind of blocking or filtering.
In addition, all ExpressVPN DNS requests are fully encrypted with AES-256, the algorithm recommended by most security experts, and used by government agencies to secure confidential data. So, in case network administrators or hackers intercept them, they will be virtually useless.
Requests can also be resolved more quickly because they don't need to pass through a third party - all the translation occurs on ExpressVPN's servers, reducing loading times as well as securing your data.
TrustedServer
Currently, ExpressVPN has introduced a new security feature called TrustedServer. This technology makes sure your data - together with the online information of all ExpressVPN customers - is 100% secure.
No data is stored on the server hard drive, so it can't be stolen. On top of that, TrustedServer helps the entire ExpressVPN system keep up with the latest updates. This significantly reduces the chance of weaknesses within the system.
The great benefit of working with this technique is that any data will be automatically deleted each time the connection or the power drops. It's different from working with hard drives, where data remains even after your session has ended. With TrustedServer technology, ExpressVPN can't save any logs on your internet usage. Similarly, governments, hackers, and other institutions won't be able to approach your data.
Kill Switch
When your internet connection gets interrupted, for instance, when your computer goes to sleep, when switching between WiFi networks, or during a power surge, your VPN connection drops, too. Once your base connection is back, it may take a while before your VPN reconnects. And during that time, any data you send or receive is transferred over your unsecured connection.
This is terrible news, especially when you are torrenting or uploading a file that contains sensitive information. ExpressVPN offers its Network Lock kill switch on Windows, macOS, Linux, and router apps to prevent this from happening.
The kill switch feature does exactly what its name implies: it kills all incoming and outgoing internet traffic, right after the VPN is no longer connected. This will stop accidental data leaks and ensure that you never transmit anything without VPN's protection.
ExpressVPN privacy and policies
Jurisdiction
ExpressVPN is based in the British Virgin Islands, a territory of the UK. While this place is still under the British monarchy's ultimate rule, their domestic policies are entirely their own and are enforced without any interference from overseas.
In its privacy policy, ExpressVPN emphasizes that any legal request for user data, whether international or domestic, must be approved by the Supreme Court of the British Virgin Islands before the company is required to comply with them. Approval will only happen if the crime being investigated is also a crime in the British Virgin Islands.
Besides, the British Virgin Islands are not known to cooperate with any organizations or countries in surveillance or data-sharing activities.
Torrent Policy
At first glance, ExpressVPN doesn't appear very torrent-friendly, as its website doesn't seem to mention the topic at all. However, it doesn't have any problem with torrenting capabilities or with other P2P file sharing.
ExpressVPN allows you to anonymously download torrents. The speed of the connection with ExpressVPN is high enough to download files without much delay. Furthermore, with their full online protection, you'll stay completely anonymous.
Its website does feature a page about using ExpressVPN with uTorrent, which, though it includes the standard disclaimers regarding the illegality of downloading copyrighted materials, seems to be staunchly in favor of torrenting.
Logging Policy
ExpressVPN states that it doesn't log any IP addresses, DNS queries, traffic destination or metadata, browsing data, and timestamps - in general, anything that could be used to associate you with any of your online activity.
Some information may be logged for technical support purposes, including your app version, total bandwidth usage, the server locations you connect to, and the dates (not time) you connect to them. Most VPN services collect this minimal information, so ExpressVPN is not an anomaly here.
Your email address and payment information will be also collected for registration and payment purposes. You are free to use an anonymous email address if you want, and available anonymous payment options (read the "Pricing and Payment" section below) if you don't want to reveal your identity.
ExpressVPN claims to undergo third-party audits to ensure its security. Plus, the company collaborated with the Center for Democracy and Technology and other VPN providers to create the "Signals of Trustworthy VPNs" questionnaire. By doing so, it can improve transparency and accountability in the VPN industry.
ExpressVPN service and value
Customer support
If its extensive support base and in-depth tutorials don't have what you need, you can reach ExpressVPN's 24/7 live chat support line, which lets you get a response to your query within a couple of minutes.
More detailed technical questions can be sent via email or the website's support ticket systems. Responses to these queries may take longer - between several hours, or even days, but can contain more useful information for resolving complicated issues.
Pricing plans and payment methods
ExpressVPN offers three different price points:
1-month plan: $12.95/ month
6-month plan: $9.99/ month (billed $59.95 every six months)
15-month plan: $6.67/ month (billed $99.95 first 15 months and 12 months thereafter)
There's no free trial, but every pricing tier comes with a 30-day money-back guarantee.
Moreover, ExpressVPN accepts credit cards, PayPal, AliPay, Mint, UnionPay, and many other payment processors. You can also pay with Bitcoin if you wish to remain anonymous. By using a throwaway email address and Bitcoin, you can disassociate your real identity from your account.
Pros and cons of using ExpressVPN
You can see ExpressVPN is one of the top VPN providers worldwide. However, is there anything about ExpressVPN that we need to be aware of?
We should take a look at both pros and cons of the service in this section.
Pros:
Located in a privacy-friendly jurisdiction (British Virgin Islands)
Massive collection of servers on nearly all continents
Usability - a satisfying user experience
Highest level of encryption and advanced security features
Fully compatible with almost every device
Speedy browsing, streaming, and gaming
Reliable for unblocking streaming sites
24/7 live chat support
30-day money-back guarantee
Cons:
More expensive than other vendors
Some features are only available on Windows, Mac, and Linux (torrenting capabilities, and kill switch).
No phone customer support
Do we recommend ExpressVPN?
The answer is yes!
If you're new to the VPN world, or if you've tried others that haven't worked, we recommend that you give ExpressVPN a try. Though the price is a little bit higher than that of its competitors, we're still convinced it's worth it.
We hope that our ExpressVPN review has given you the necessary knowledge about this VPN provider. If you think we've left something out, please let us know! Plus, look forward to the next in-depth VPN reviews on our blog!
Haley is a content creator at Mageplaza. When not working, she spends time on travel adventures, books, and food tasting. As growing up, she wants to read, learn, and experience more things to adapt herself to this ever-changing world.
Website Support
& Maintenance Services
Make sure your store is not only in good shape but also thriving with a professional team yet at an affordable price.
Get Started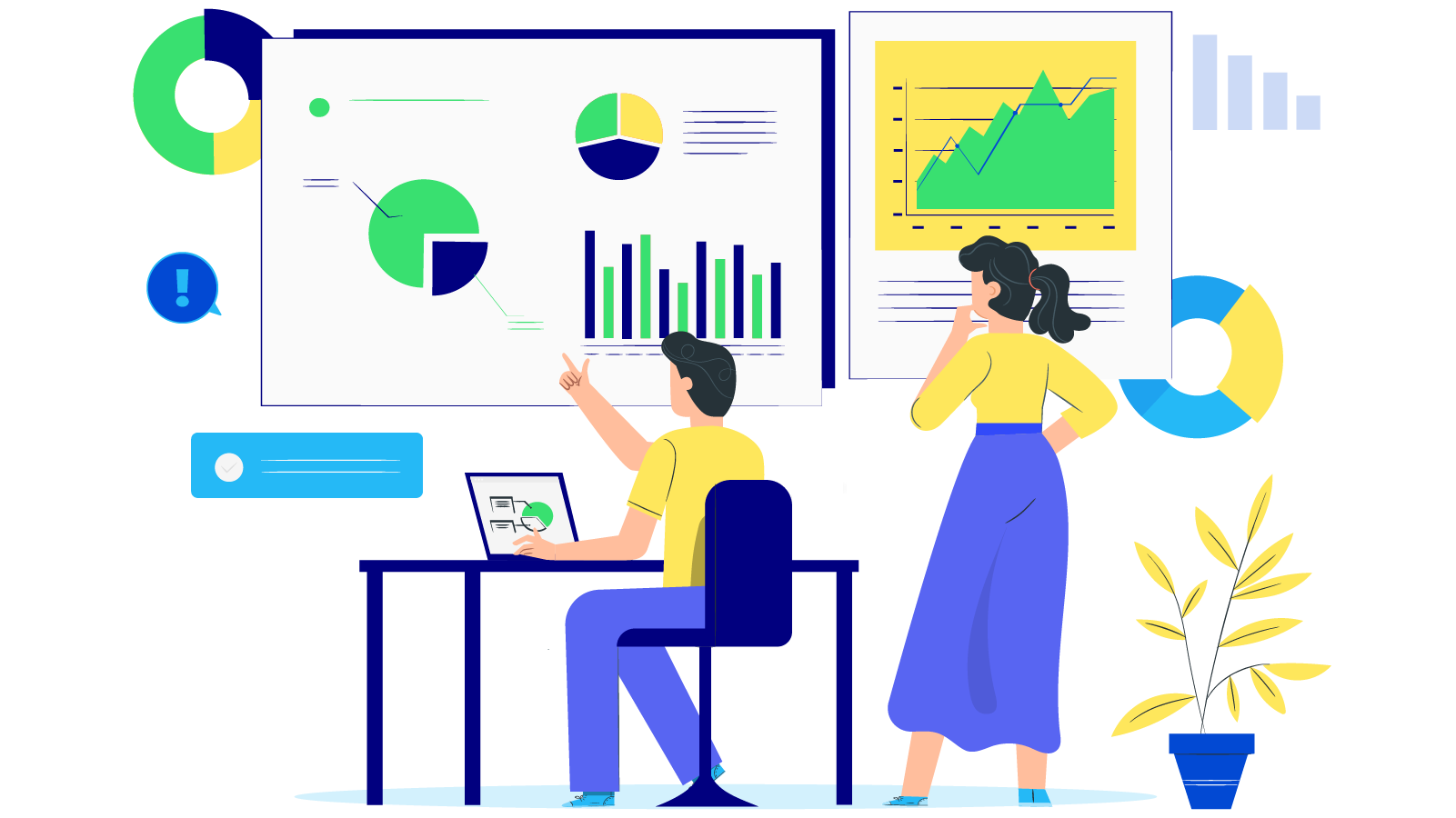 New Posts



Subscribe
Stay in the know
Get special offers on the latest news from Mageplaza.
Earn $10 in reward now!