Auto and manually approve registered accounts by Mageplaza Customer Approval
The Most Popular Extension Builder for

Magento 2
With a big catalog of 224+ extensions for your online store
Have you ever faced any trouble in handling the problems on your site getting swarmed by fake customer accounts? Have you ever seen your store's performance is so slow because of an overload on your server or database as a result of spam customer registrations? If you are really in this trouble, your website need a tool to selectively approve the new registered
The default of Magento 2 automatically accepts new accounts and does not allow admins to decline them, which sometimes bring inconvenience to customer management. As sometimes, admin should have the authority to filter customer accounts. In this post, we would like to provide you a closer look at the benefits of Customer Approval tool and how to use Magento 2 Customer Approval extension as a highly recommended solution.
Main Contents
What is Customer Approval tool?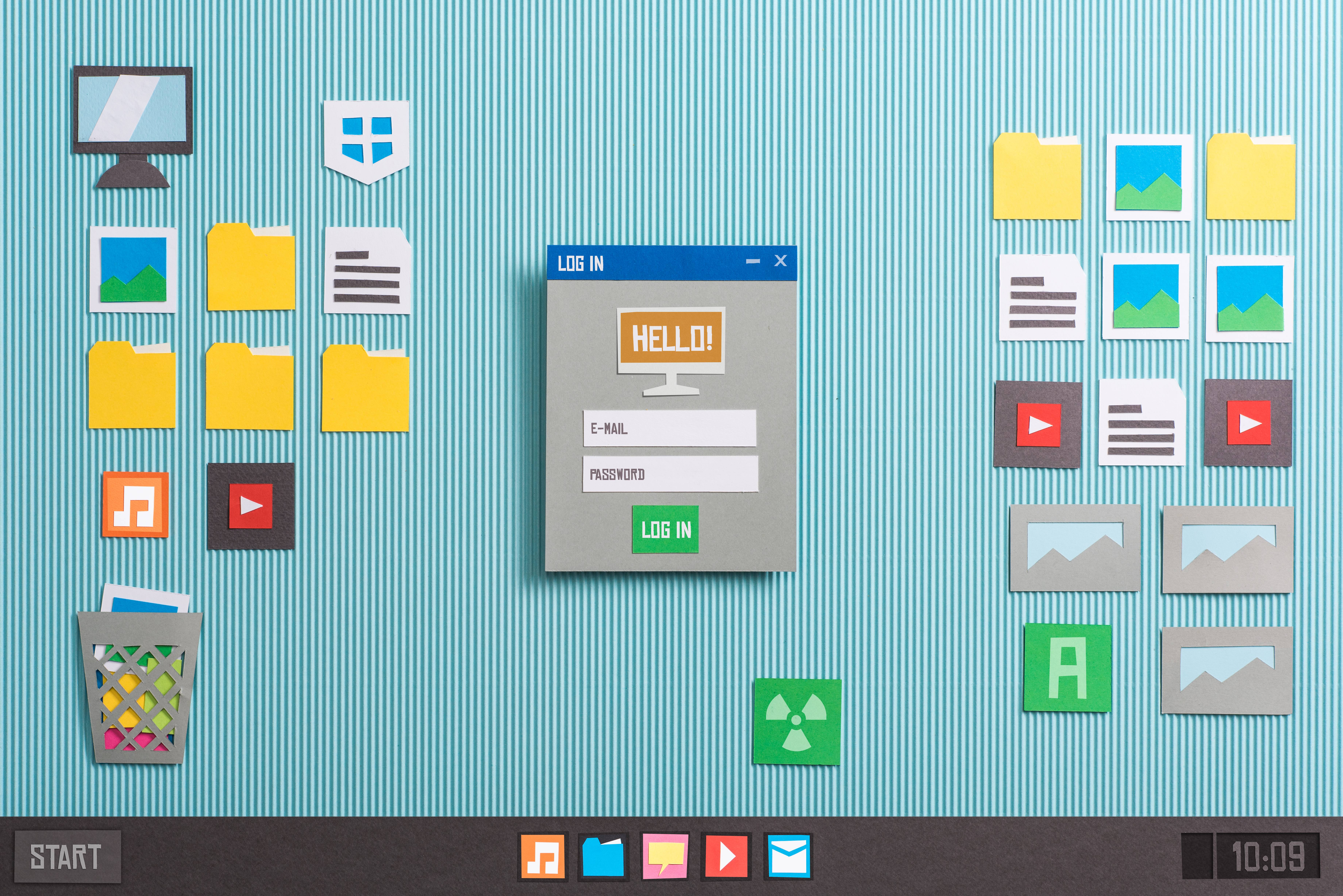 Customer Approval is a function that allows online stores to automatically or manually approve/disapproval the customer's registration of accounts on your stores. This tool is mostly based on backend actions of admins. In which, admins can control and manage newly registered accounts. In case admins decide to reject new registrations, they can choose to redirect customers to other targeted pages which are not required to log in.
This tool help stores' owners ensure in preventing spam and fake registrations, enabling only genuine customers to venture into the store. In the following part, we will give out some typical reasons that stores need customer approval indeed.
Why online stores need to use Customer Approval?
Verify new registration to prevent fraud and theft
In the age of digital and technology developments, internet fraud and theft is raising day by day. Your competitors can steal your store's data such as the images of products, the promotion ideas, content advertising and so on. Thus, we believe that customers should be clarified and verified identity before allowed to interact and use the information on your websites. This helps stores easily filter customers access to your content, which assures you a higher quality of visitors.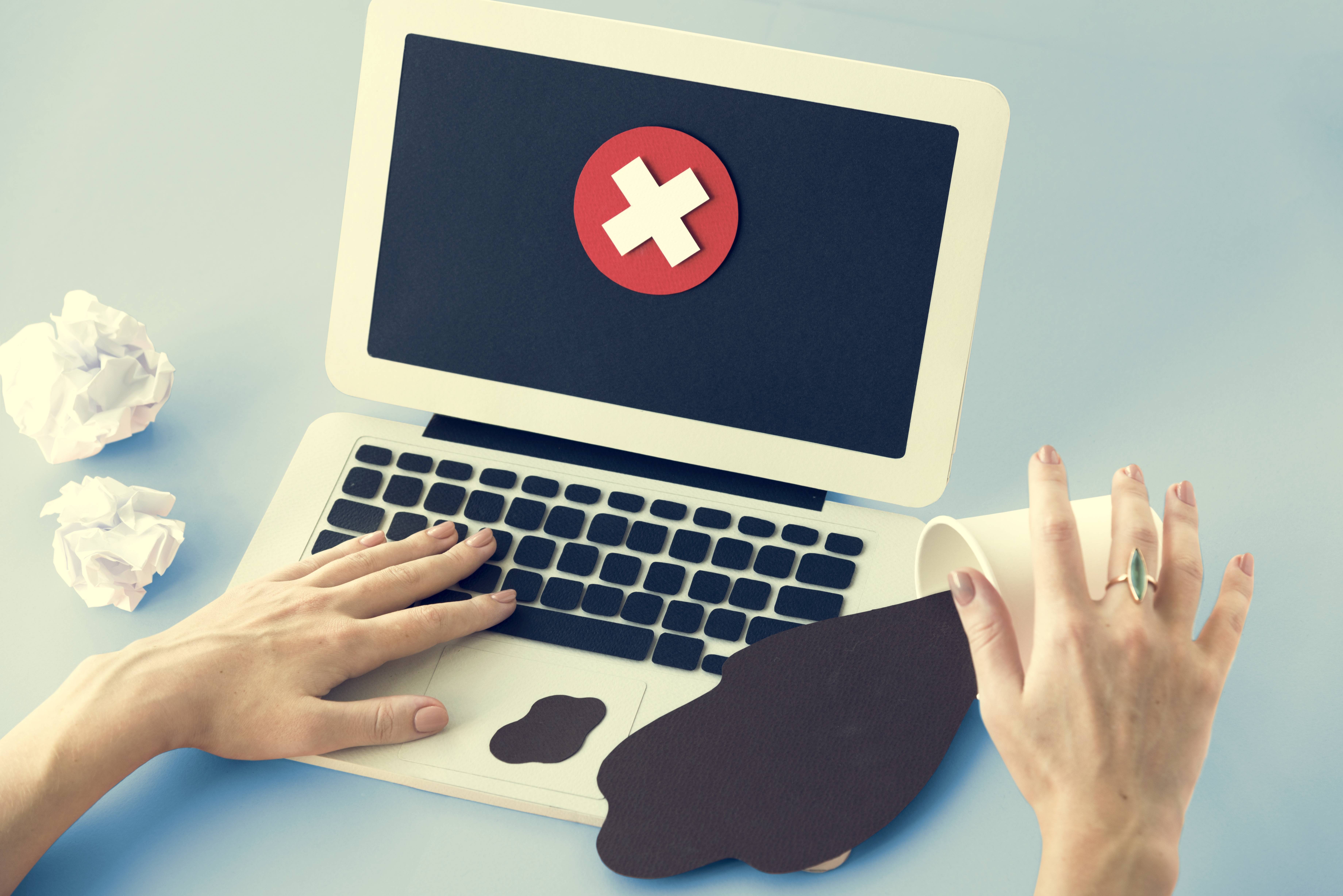 Restrict existing account from the login
Sometimes, a current account is unfavorable to be your pure customers but rather than be a lousy visitor who tries to slander your product or service quality. These guys can leave their comments at any of your product pages and make the negative rating and reviews. I believe that not a few websites have been through this situation. Customer Approval function is useful in this case. It not only considers the newly registers identity but also accounts for existing one who stores owners find they are the one should be banned from their resources.
Improve website performance
There is a fact that not all users registered to your store are potential customers and infortunately not even real persons in many cases. Spammers attack Magento store using bots and other scripts which can create thousands of fake customer accounts. This messes up your whole webshop and degrades the performance of your store by creating overload over your server.
Prove the credibility to customers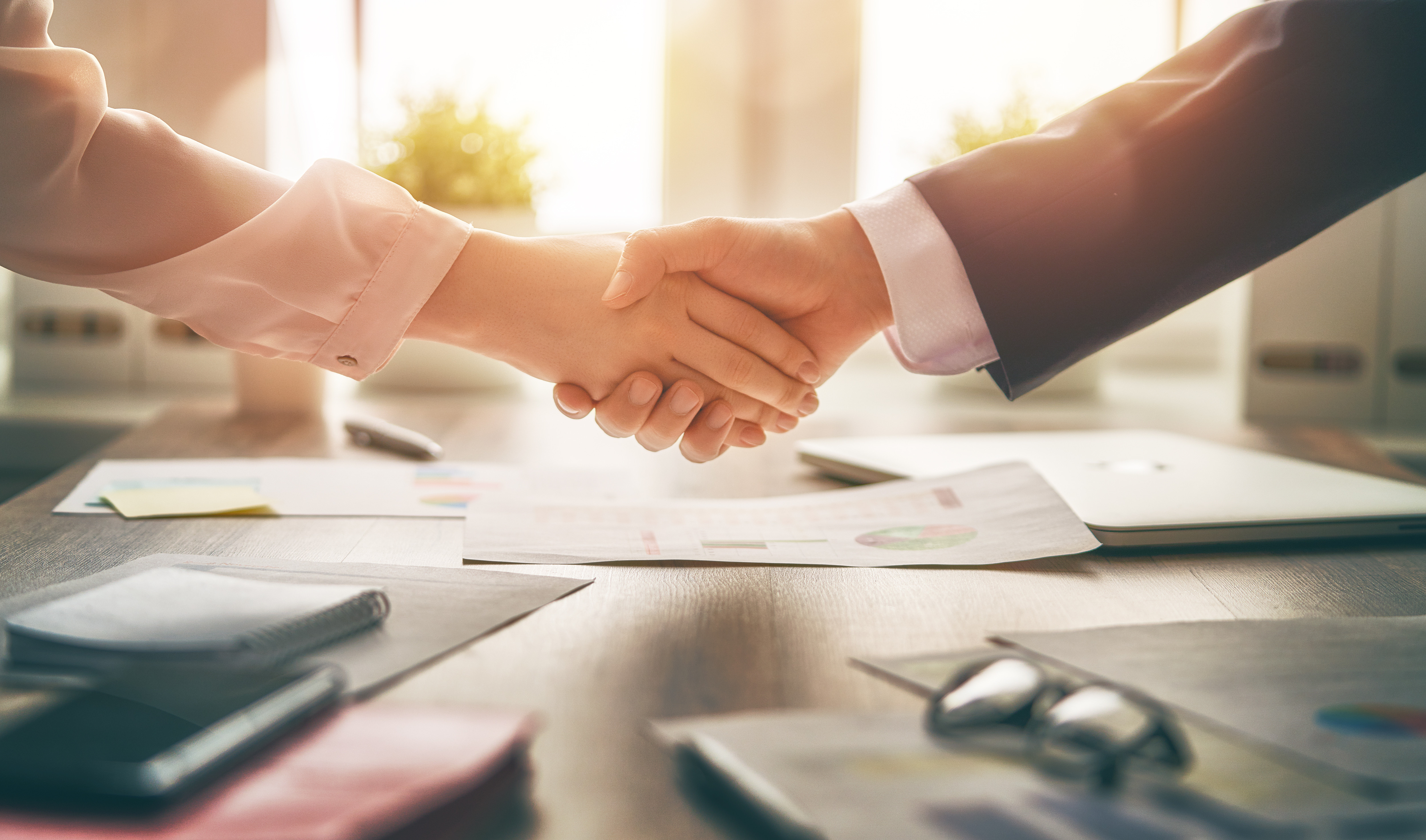 Knowing that your stores have a strict and professional procedure to work with customers, the truly ones who are your fans will feel protected and secured when they visit your webshops. Moreover, customer approval requirement in your business proves that you have high credibility and security for users. They will be surely confident to trust you as one of their top-in-mind vendors.
How Customer Approval brings a solution for account management?
Flexible approval methods: Auto or Manual
Allowing admin to choose the approve method can be considered as one of the most noticeable functions of this extension. More specifically, it enables store owners to accept the account registration of customers both automatically and manually.
When the approval is in the automatic mode, customers will be approved instantly right after they have finished the registration process. On the other hand, if store admins want to control visitors more carefully, they can always manage the approval manually from the backend of the store.
The flexibility in applying different methods can be helpful in particular purposes and suitable for various kinds of business, strategies in different periods of time.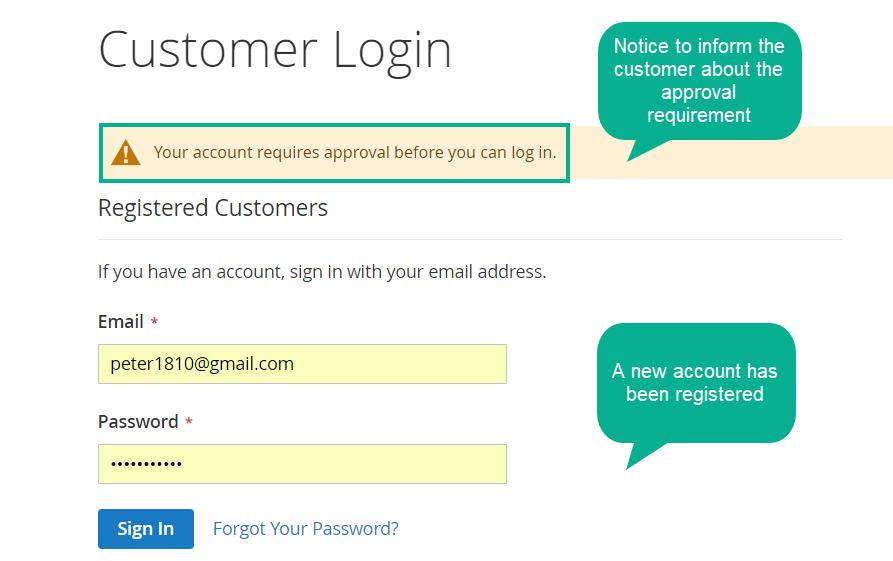 Error notification or redirecting
If customers try to log in without approved accounts, what is next? Helping you deal with this situation, Customer Approval extension offers you two different options which are Error Notice and Redirect.
Display error notification
If the accounts which customers use to log in have not been approved, an error notice which a specific message will be shown to them. From the store backend, store owners can easily set the messages of the notice.
Redirect users to another page
In other case, customers can be redirected to a particular page which is configured by the admins of the store. This page enables users to access freely without accounts or an uncomplicated notice page.
Depend on the purposes of each store such as introduction or marketing, store admins can choose the suitable redirected URL. Customers can then view the suggested page while waiting for their accounts to be accepted. This would help prevent customers from feeling disappointed or annoyed when they cannot log in.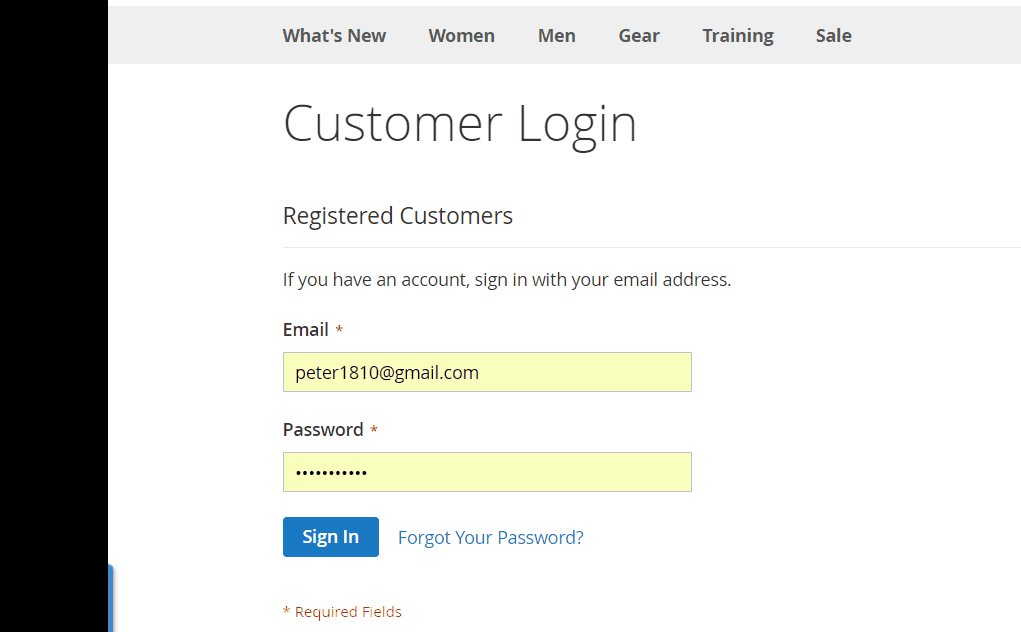 Multiple or individual approval
This feature allows you to approve or disapprove customer accounts in bulk. From the backend list, store owners can select one, many or all the accounts. Then, just by clicking Approve or Not Approve button, all the selected accounts can be accepted or unaccepted quickly.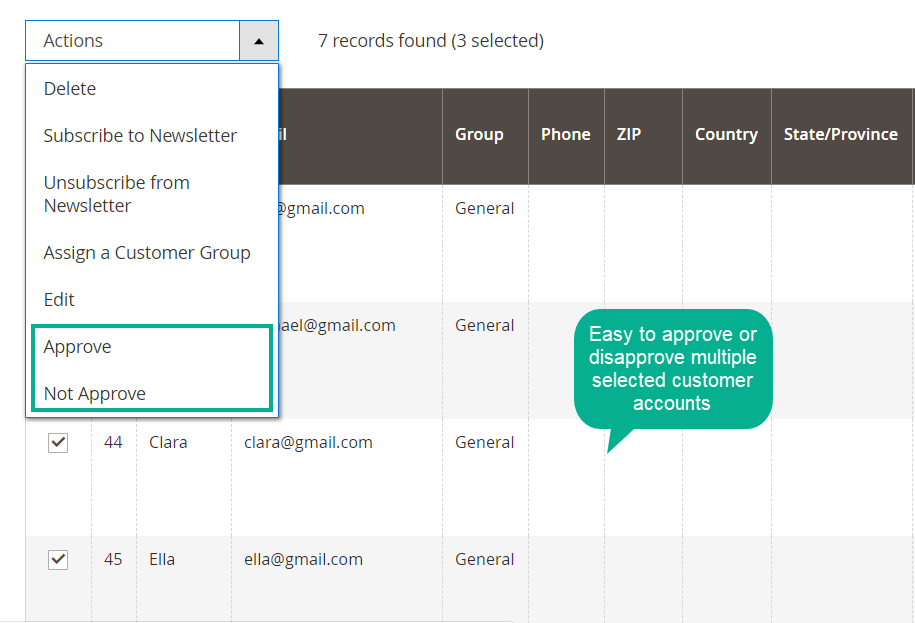 As a result, admins can save a considerable amount of time spent on account verification. Besides, the status of the accounts which have already been approved can be changed with ease to prevent them from logging in.
Notification emails is supported
In this extension, notification emails are supported, which means that both customers and admins would be informed instantly via emails if there is any update in the accounts.
When it comes to admins, they will receive emails with customer accounts' details and approval reminder whenever a new account has been registered.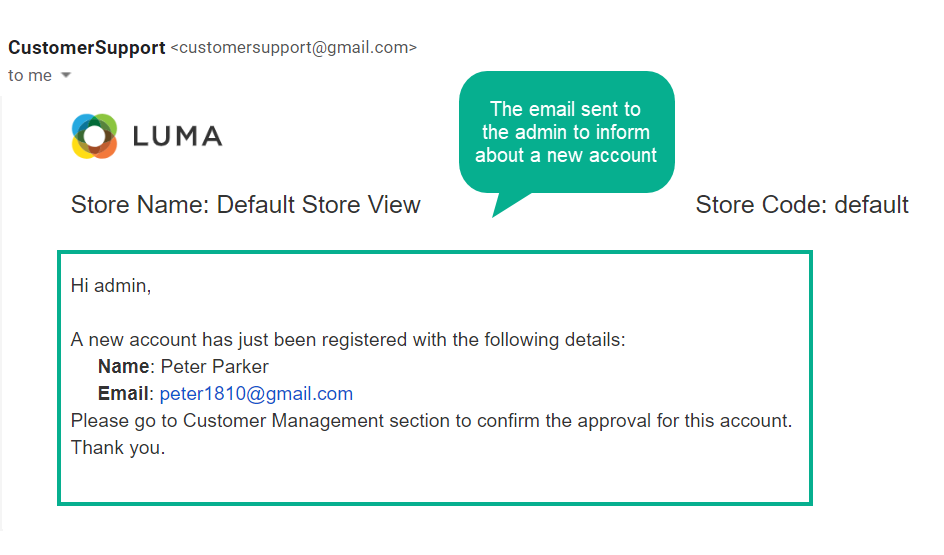 With new customers, a notification email about the time when the accounts are registered successfully, approved or not approved will be sent to them immediately.
Adopting API technology
To support data among various systems in your store, the API technology has been generated. It can back up systems to collect approved customer accounts list, approve or not approve newly registered accounts.
By using API, admins can update workflows in order to increase the stores' speed and productivity.
Full features of Customer Approval extension
For store admins
Enable or Disable the extension
Approve the accounts automatically or manually
Setup notification when customers register an account
Display error notification when an account is not accepted
Redirect customers to another page if an account is not accepted
Allow sending emails to admins when a new account is registered
Choose the sender and input admin notification email recipients
Choose the email templates for notification emails sent to admins
Allow sending emails to customers if customers register successfully
Allow sending emails to customers if admin approve customer accounts
Allow sending emails to customers if admin disapprove customer accounts
For customers
Be notified when registering successfully
Be notified when the accounts are accepted
Be notified when the accounts are not accepted
Final Words
In order to enhance the quantity of access to your site, using Customer Approval extension is the solution to Magento 2 websites. It typically helps store owner to approve or reject new account registration from customers in specific cases. This is regarded as an active control method of customer accounts in online stores using Magento 2 platform.
Website Support
& Maintenance Services
Make sure your store is not only in good shape but also thriving with a professional team yet at an affordable price.
Get Started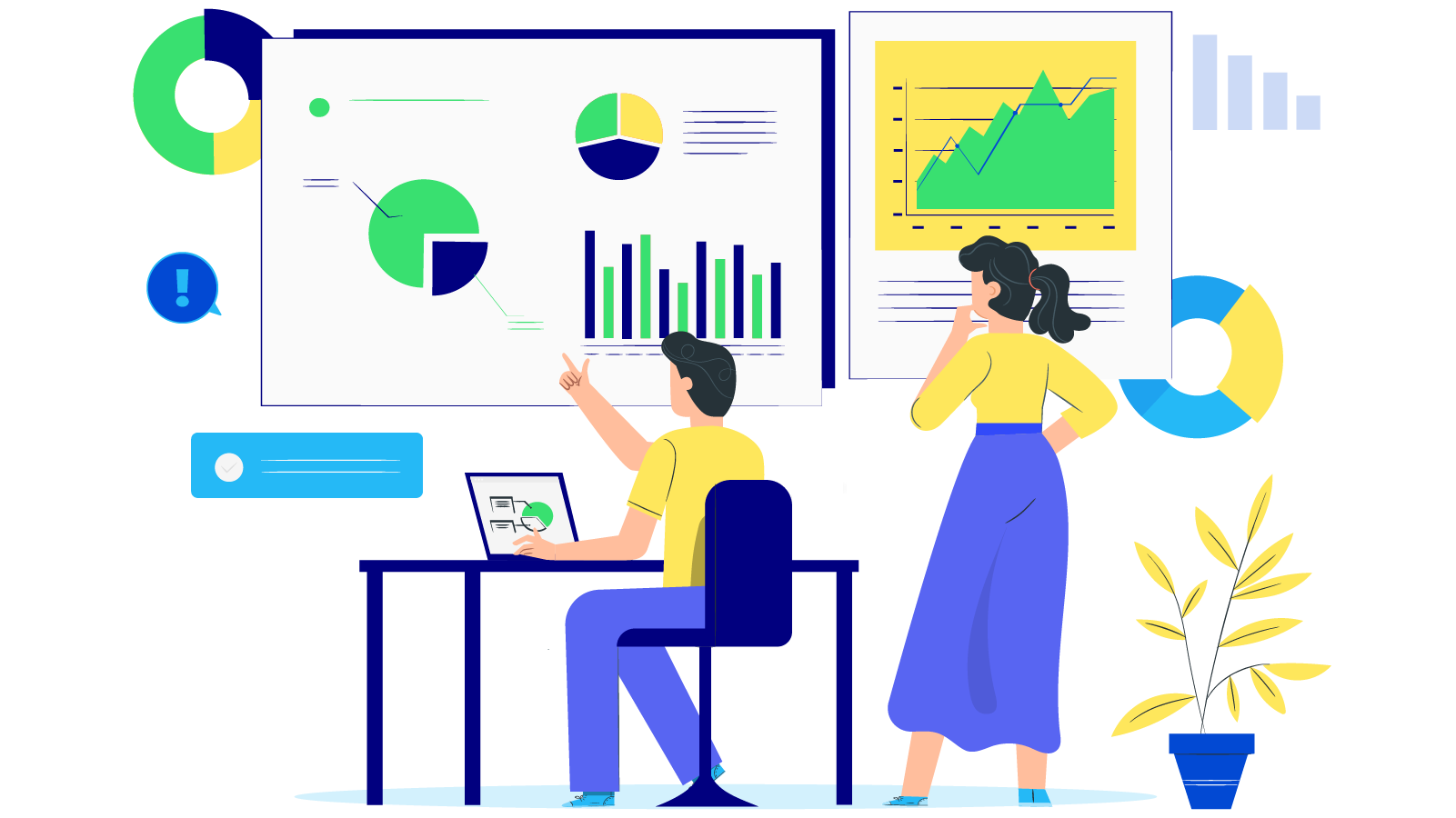 New Posts



Subscribe
Stay in the know
Get special offers on the latest news from Mageplaza.
Earn $10 in reward now!