Mageplaza One Step Checkout - 5+ Case Studies on Actual Magento 2 Stores
Mageplaza One Step Checkout - 5+ Case Studies on Actual Magento 2 Stores
A long and complex checkout is not working. It just makes customers frustrated and increases the cart abandonment rate by 26% (Sleeknote). That's why an optimized checkout page in which customers can effortlessly enter personal information, navigate between checkout fields, apply convenient payment/shipping methods, or discount code is of the utmost importance in any online store.
Many stores are using Magento 2 One Step Checkout to create a better shopping experience. You will want to know about their one-step checkout process to see significant improvements.
Let's dive in!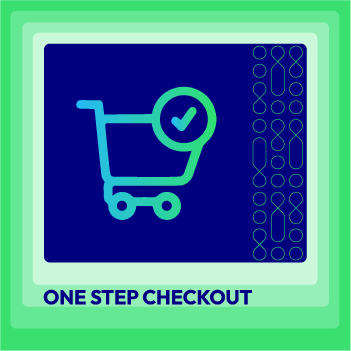 One Step Checkout for Magento 2
Cut down 80% of checkout time & increase 30% of conversion rates
Check it out!
Main Contents
How One Step Checkout turns Magento 2 stores into thriving online marketplaces?
Case study #1: Jim Thompson - Use the extraordinary power of less to create a better shopping experience
Jim Thompson is a well-known brand founded by Jim Thompson. Originating from the passion of reviving the Thai silk industry, the brand is thriving in fashion, home furnishings, and cuisine. Along with a simple online store, Jim Thompson uses Mageplaza One Step Checkout to take advantage of checkout simplicity and increase happiness for customers during the shopping experience.
Jim Thompson shortens the checkout process into three steps and displays it all on one page only. After finishing the shipping address section, customers can move right to the next sections, including shipping, and payments instead of being redirected to another page.
A simple and straightforward checkout page increases the successful orders at the Jim Thompson store and brings this store's user experience to the next level.
At the checkout page, Jim Thompson allows customers to leave comments right on the checkout page. It'll be better if the store can know customers' preferences about the shipment, address, or any other information to handle the orders in a way better and more personalized.
Another good point is that customers can apply discount codes easily at the checkout, and the final order total will be automatically calculated based on the discount percentage.
Case study #2: ChooseYourBag - Multiple secure payment methods make checkout easier than ever
ChooseYourBag.nl is a webshop that presents beautiful bags and fashion accessories. This store uses Mageplaza One Step Checkout to eliminate any obstacle that discourages shoppers from completing their purchases.
The first big step that ChooseYourBag takes is providing customers with multiple payment options, including Paypal, iDEAL, Visa, MasterCard, Maestro, Giropay, Bank transfer, Bancontact, Sofort, and Fashion cheque.
Right at the checkout page, you can see an order overview including important order information such as product name, quantity, total price, shipment, and additional fees. Customers can also use a discount code at the checkout to see the new price in the order overview.
ChooseYourBag.nl uses the space of its checkout page to its fullest potential. The brand puts all the necessary elements on one page and increases the payment options - one of the most important factors affecting the final determining hit on the "Place Order" button.
Another useful feature is used at ChooseYourBag.nl's checkout page is auto-detecting customer email. There is no need to type the email again because One Step Checkout will automatically detect the email one customer uses to register an account at the store before and display it as a suggestion in the drop-down.
Case study #3: Total Tiles - Personalize shipments with Magento 2 One Step Checkout
Total Tiles is a brand that specializes in electric underfloor heating with a large amount of under tile and under laminate/wood heating solutions. Total Tiles's online store has skyrocketed sales with a simple but comprehensive one-page checkout. The personalized experience is also focused on the checkout page. In addition, a flexible choosable calendar is attached to the Delivery Methods sections so that customers can select the date their orders will be shipped.
The Total Tiles' store admin set up the valid dates for shipment already, and customers can only choose one among those days. Invalid days will fade out and unselectable. At the same time, customers click on a valid day, a matching shipping method will be applied with a public shipping fee alerted.
To make the shipping process more convenient for both customers and the store, Total Tiles also allows customers to leave messages right after they have chosen the delivery methods and dates.
Learn more about Delivery Time here.
Case study #4: Gloves On Sale - Simple and safe checkout makes different
With over 40 years of glove design experience, Gloves On Sale never stops making the shopping experience better day by day. With One Step Checkout, the brand keeps customers at the center of a fast, straightforward, and risk-free shopping experience.
When it comes to online checkout, the security of customers' information is the number one priority. Gloves On Sale has done a good job in eliminating customers' worries about the safety of their payment information by providing popular and secure payment methods. In particular, the store includes trusted badges at the checkout page. Doing so solidifies the credibility of available payment options and lets customers know that they are shopping at a safe site in which their information is protected.
Case study #5: Appliance Outlet - Save time for customers at the checkout
Appliance Outlet is selling a wide range of products, from new to refurbished electronics appliances. The store's checkout page is optimized for customer convenience with Mageplaza One Step Checkout. The extension turns Appliance Outlet's checkout process into a simple and friendly experience for customers.
This one-page checkout saves a lot of time for customers because it automatically suggests addresses for customers in a drop-down. Customers only need to type a few words in the address box, then the suggested options will appear, and they can choose the accurate results instead of typing the full address themselves.
Case study #6: Nature Skin Shop - Earn more sales with checkout simplicity
Nature Skin Shop provides hand-made and cruelty-free self-care products from body washes, shampoos, facial cleansers, moisturizers, to candles and yoga-related stuff. The simplicity the brand brings to its products is through the formula of products a small but highest quality ingredients. The simplicity but efficiency is applied throughout the experience that Nature Skin Shop creates, especially in the checkout process.
A simple and optimized checkout page not only eliminates the abundance of checkout fields, and saves time for customers but also helps Nature Skin Shop take advantage of available spaces for other activities such as promoting cross-sell products. A neatly displayed cross-sell products block under the one-page checkout will not annoy customers but rather a great recommendation for them and a possible sale uplift for the store.
Along with many other Magento 2 stores, Nature Skin Shop has avoided 14% of cart abandonment rate by allowing customers to checkout as a guest instead of creating an account to complete the checkout process.
Why online stores must have Magento 2 One Step Checkout
Problems with Magento 2 default
Long and complicated checkout page: A long checkout page can intimidate customers and cause them to abandon their shopping cart.
11% of cart abandonment is from a complex checkout process (out of 65.23% of the average shopping cart abandonment rate).
Limited payment methods: Online stores do not provide a variety of payment options that restrict customers from completing the checkout process.
Not allowing for "Guest Checkout": Many customers leave their carts right at the checkout because they are compelled to create a new account.
Insecure checkout: The security and privacy of customer information during the checkout are not guaranteed to the highest degree.
Solutions using Mageplaza One Step Checkout
Use a one-page checkout process: Create a one-page checkout process to shorten checkout time and eliminates the hassle customers have to encounter when shopping online.
Provide multiple payment options: Support multiple payment methods to facilitate the checkout process for any customer.
Trust is the key: Increase incredibility by including trusted badges and support secure payment methods.
Automation is a need: Enable auto-fill and auto-suggest addresses to save time for customers to complete the checkout form.
Offer Guest Checkout: Enable customers to checkout as guests.
An optimized checkout page can increase conversions by 35.62%, so having a one-step checkout page is of the utmost importance for any online store. Magento 2 stores can now use the One Step Checkout extension by Mageplaza to turn the existing inefficient checkout page into an optimal and seamless checkout page where all the limitations of the default and complex checkout are eliminated.
Final Words
A hassle-free checkout is not a bonus in an online store but a must because it determines whether customers complete their purchase or not. It takes a second to lose a customer at the checkout but using useful features of Magento 2 One Step Checkout to optimize a long and complex checkout process will increase the chance of successful purchases for your online store. Many Magento 2 stores are witnessing the benefits of one-step checkout; yours would be on the list.
---
---
Jade is a content creator, book lover, and a hodophile. She loves to learn skills and practical knowledge to excel at marketing, especially content marketing.
Subscribe
Stay in the know
Get special offers on the latest news from Mageplaza.
Earn $10 in reward now!