Magento 2 Auto Detect Customer Email
Magento 2 One Step Checkout module is designed with Auto Detect Customer Email feature. When your shoppers type their email in the field, One Step Checkout will automatically verify the email if it already exists or not.
Particularly, if the shoppers have not registered with the input email, the checkout process will continue normally with the Guest checkout mode. In contrast, in case the email has been stored in the system as the customer used it before, there will be a notification for them to log in for shortening the checkout process.
To have a close look at how One Step Checkout extension auto-detects customer email, please see the short video below.
Screencast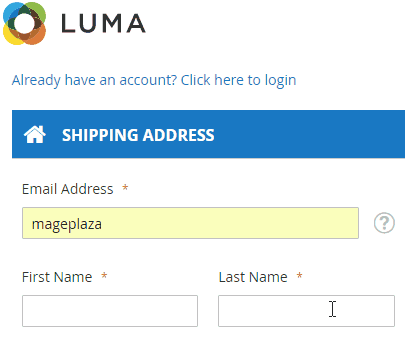 Related Posts: