What Makes A Good Website Design: Features And Principles
Experienced E-commerce Agency for

Magento/ Adobe Commerce/ Shopify/ Shopware

Development
In the digital age, websites have become the forefront of any organization's online presence. However, with the vast number of websites available today, standing out from the crowd and captivating users has become increasingly challenging. A good website design is not just visually appealing; it encompasses a harmonious blend of aesthetics, functionality, and user experience.
This article will explore the key features and principles that contribute to a good website design. We will delve into the elements that make a website visually engaging, the importance of usability and intuitive navigation, and the significance of responsive design in today's mobile-dominated world.
Moreover, we will shed light on the crucial role that content plays in website design, emphasizing the need for well-structured, compelling, and accessible information.
Looking for
Customization & Development Services?
8+ years of experiences in e-commerce & Magento has prepared us for any challenges, so that we can lead you to your success.
Get free consultant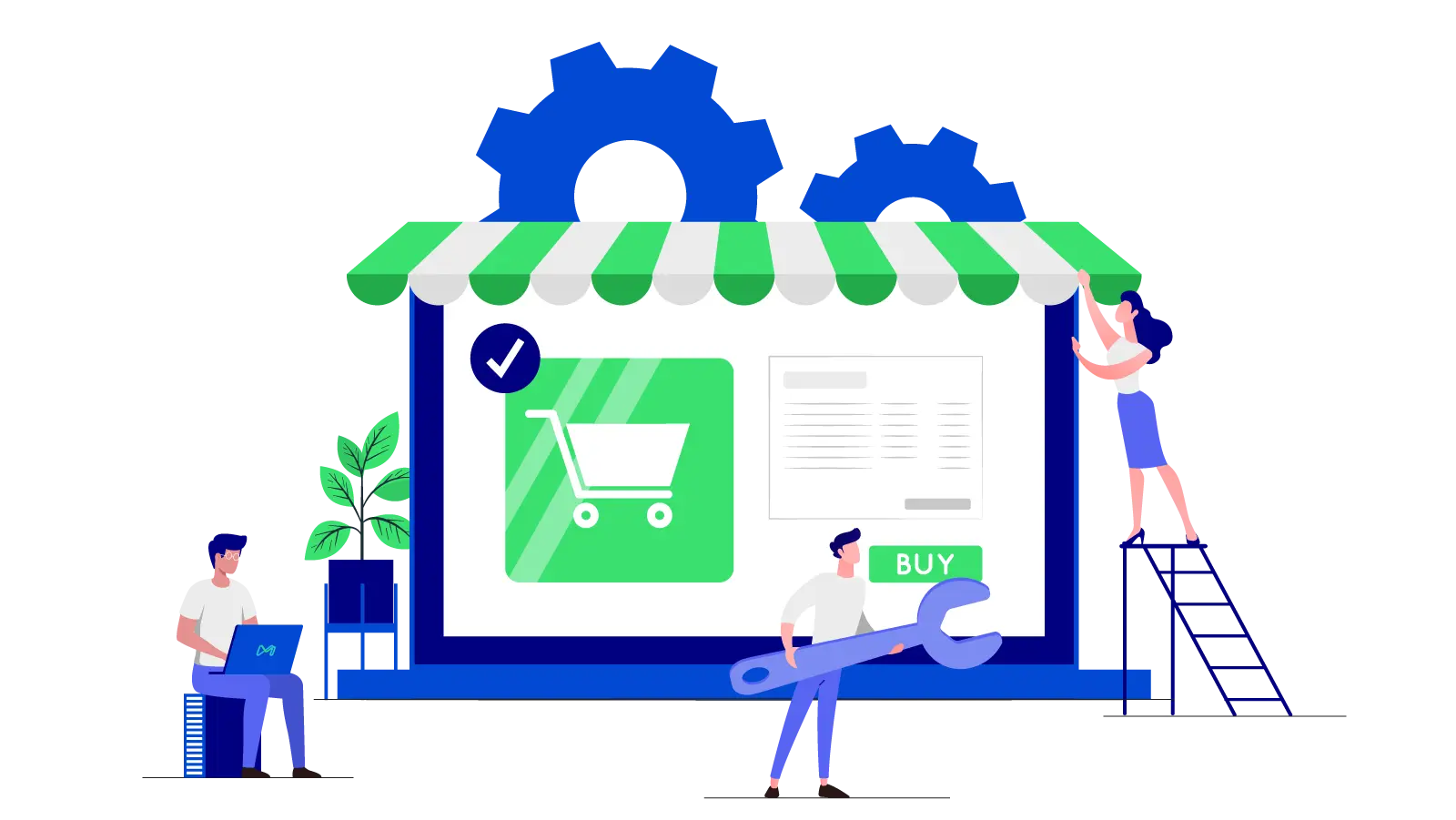 Table of Contents
What is website design?
Website design is the process of conceiving, organizing, and producing a website's visual structure, organization, and overall appearance. Creating a good website design that is aesthetically beautiful, practical, and user-friendly takes a combination of artistic aspects, user experience concerns, and technical expertise.
The choice of colors, font, images, and graphical components that complement the brand identity and message are just a few elements that make up a good website design. It entails deciding on the structure and arrangement of the material, designing interactive elements that encourage user interaction, and developing clear navigation menus.
Additionally, a good website design includes both structural and technical elements in addition to visual features. It requires considering the website's responsiveness to ensure compatibility with various devices and screen sizes. The designers must also optimize the website's speed and performance to guarantee rapid load times and seamless user interactions. Some brands also prefer to go with video animation as it assists them to attract the potential customers.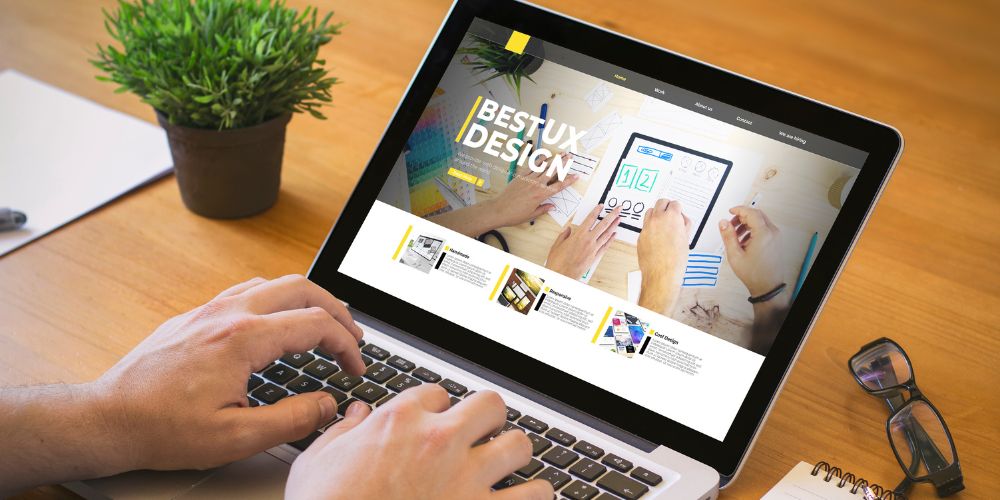 A thorough grasp of the target audience, their needs, and their surfing habits is necessary for effective website design. Designers must carefully examine the user experience, making sure the website is simple to use, has useful material, and is straightforward to navigate. The design of websites must also take accessibility factors, such as providing options for users who are blind, into account.
In conclusion, website design is a multidisciplinary process that combines artistic creativity, user experience considerations, and technical expertise to produce aesthetically pleasing, functional, and user-friendly websites that successfully communicate the desired message and accomplish the goals of the website owner.
7 essential features of a good website design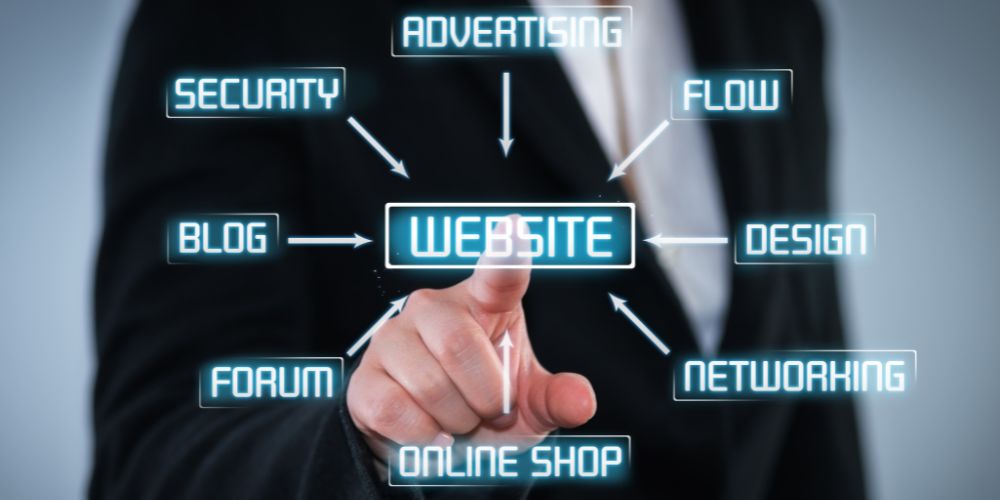 Various key components are necessary for a good website design that help to properly communicate information to users. The following seven characteristics are frequently seen as essential:
Logo and brand name
The logo establishes a distinctive identity for your company and acts as a visual representation of it. It should be posted at the top of your website to ensure that visitors are familiar with it. The brand name should also be prominently displayed to increase brand recall and linkage.
Simple URL
Both visitors and search engines value an easily readable URL. It should ideally be simple to type, remember, and distribute while reflecting the name of your company or website. Concise URLs are more accessible for users to navigate to your site and can help with search engine optimization.
Contact information
Both visitors and search engines value a URL that is simple to understand. It should ideally match the name of your business or website and be easy to type, remember, and disseminate. Concise URLs can aid in search engine optimization and make it simpler for users to return to your website.
Blog
A blog section is a fantastic method to contribute insightful information, interact with readers, and position oneself as an authority in your field. A dedicated readership can be attracted and maintained by regularly producing blog entries containing educational articles, news, tutorials, or case studies. By consistently providing new, pertinent material to your website, it also boosts your website's search engine ranking.
"About Us" page
The "About Us" page lets you share your brand's history and personality. Include details about your organization's history, principles, goals, and staff. By showcasing the people behind the website, this page establishes authenticity, encourages a close relationship with your audience, and creates trust.
Search box
It is very useful for websites with a lot of material or huge product catalogs. The user experience is improved by making it easier to navigate by placing the search box in a visible area like the header or sidebar.
FAQs section
A section titled "Frequently Asked Questions" (FAQs) answers frequently asked questions and tackles any potential issues. You may cut down on customer support requests and improve the overall user experience by anticipating and responding to user questions. Create a user-friendly structure for FAQs so that users can quickly access the information they require, whether through a list that can be collapsed or a database that can be searched.
Using these elements in your website design establishes a user-friendly and educational online presence that draws visitors and successfully conveys your brand's message while establishing credibility and promoting interaction. Remember to customize these elements to your precise objectives and target market, ensuring they complement your overall website strategy.
8 principles to make a good website design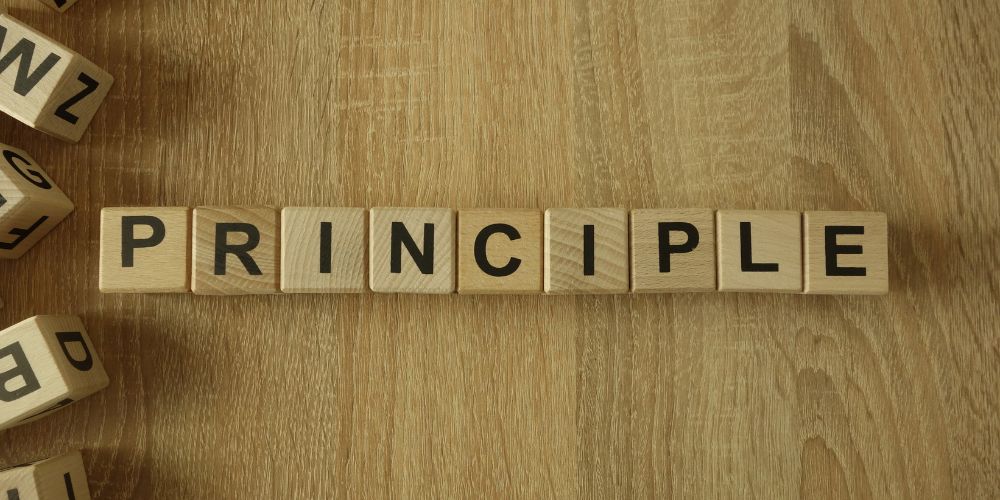 With our 8 following principles, you can create a good website design that not only attracts and engages visitors but also provides a positive user experience and supports your overall objectives:
Colour, type, imagery
The choice of colors is crucial in determining your website's overall tone and mood. Select hues consistent with your business identity and cause your visitors to feel how you want them to.
A logical hierarchy between headings, subheadings, and body content should be in legible typography. High-quality and pertinent graphics can improve your website's visual appeal and convey your message.
F- based pattern
Based on eye-tracking studies, the F-pattern design assumes that users scan content in an F-shaped pattern, paying particular attention to the upper left corner of the screen. Use this pattern by putting the most crucial content on your website's top left corner, such as headlines and essential points. Create clear, scannable portions for your content to suit consumers' normal reading habits.
Graphic hierarchy
By creating a distinct visual hierarchy, you can direct users' attention and help them comprehend the relative importance of the various website parts. Use size, color, contrast, and space to separate headings, subheadings, body text, and calls to action. You may increase user engagement and enhance the overall user experience by stressing important components and establishing a feeling of order.
Reliable on mobile
Making a good website design that is mobile-responsive is essential due to the growing use of mobile devices. Ensure your website adjusts and runs well across various screen sizes and gadgets.
Thanks to responsive design, your website's visual appeal, usability, and functionality are all maintained across desktops, tablets, and smartphones. No matter what device a consumer uses, it offers a consistent experience.
Fast loading time
A quick loading time is necessary for an enjoyable user experience. Reduce the size of your website's files, use browser caching, and optimize your code to improve performance.
To ensure that your website loads quickly, compress photos without compromising on quality, employ effective coding techniques, and pick a reputable hosting company. Users are more likely to stay on your website when it loads quickly and are less likely to leave because of slow loading times.
Related post: Top 10 Ways to Maximize Magento Website Speed
Content optimization
Optimized content is essential for attracting and keeping website visitors on your page. For efficient communication, use language that is clear and concise. Divide the text into headings, bullet points, and paragraphs to make it easier to read.
Include visual components in your information, such as pictures, movies, or infographics, to make it more attractive to the eye. Ensure your material is valuable, pertinent, and suited to to your target audience's tastes and needs.
Easy to communicate
By offering straightforward and easy-to-find contact information, you may make it simple for users to contact you. Include an email address or contact form on a separate "Contact Us" page.
To offer in-the-moment assistance, think about implementing live chat functionality. Respond immediately to questions, comments, and feedback to build trust with your visitors.
Use website design service
If you don't have the knowledge or the time to build a website on your own, think about using professional website design services. Professionals in website design can assist you in efficiently putting these guidelines into practice, ensuring that your website is aesthetically pleasing, user-friendly, and in line with your unique objectives. Consider Mageplaza website design service if you want to have a well-design web as quickly as possible.
Here are some reasons why you should design your website with Mageplaza's experts:
Professional design expertise: Our skilled and experienced web designers specialize in creating visually stunning and engaging websites. We'll craft unique and aesthetically pleasing designs that effectively communicate your brand identity and resonate with your target audience.

Conversion optimization: Mageplaza's web designers have expertise in designing optimized websites for conversion. By incorporating conversion-focused design principles, Mageplaza helps you maximize your website's potential to generate leads, drive sales, and achieve your business objectives.

Ongoing support and maintenance: We provide comprehensive support and maintenance services to ensure your website remains functional and up-to-date. Additionally, our responsive support team is available to address any inquiries or issues that may arise, providing peace of mind to clients.

Competitive pricing: We offer competitive pricing for website design services, considering the scope and complexity of each project. You can pick from different engagement models and packages based on your specific requirements and budget, ensuring you receive excellent investment value.
Utilizing our website design service will give you a professional website with fast loading time. Moreover, after designing your website, you can contact us if you have any questions about maintaining or developing your website. We're always willing to answer your question and try our best to meet your needs.
You can design a website that draws and engages users and offers a satisfying user experience by putting these concepts into practice. To keep it efficient and aligned with your objectives, always assess your website design and adjust depending on user input and changing trends. 8 principles answer the question "what makes a good website design", following these principles so you can successfully create a well-designed website.
Wrap up
In conclusion, thoughtful evaluation of many elements and principles is required while building a decent website design. A well-designed logo, a straightforward URL, contact information, a blog, an About Us page, a search box, and a FAQs section are just some of the features you may employ to improve user experience and successfully communicate your brand message.
Additionally, following guidelines for practical navigation, F-pattern design, graphic hierarchy, mobile responsiveness, quick page loads, content optimization, and open communication will ensure that your website stands out online.
In addition to grabbing visitors' attention, a good website design also expertly navigates them through their whole online experience. It successfully communicates your brand identity, encourages engagement, and establishes trust. It is an effective tool for creating a strong online presence, connecting with your target market, and achieving your goals.
The most recent design trends and best practices must be kept in mind as technology develops and user expectations change. Maintaining a competitive advantage and providing an outstanding user experience will be made possible by routinely assessing and improving your website design based on user input and industry changes.
Website Support
& Maintenance Services
Make sure your store is not only in good shape but also thriving with a professional team yet at an affordable price.
Get Started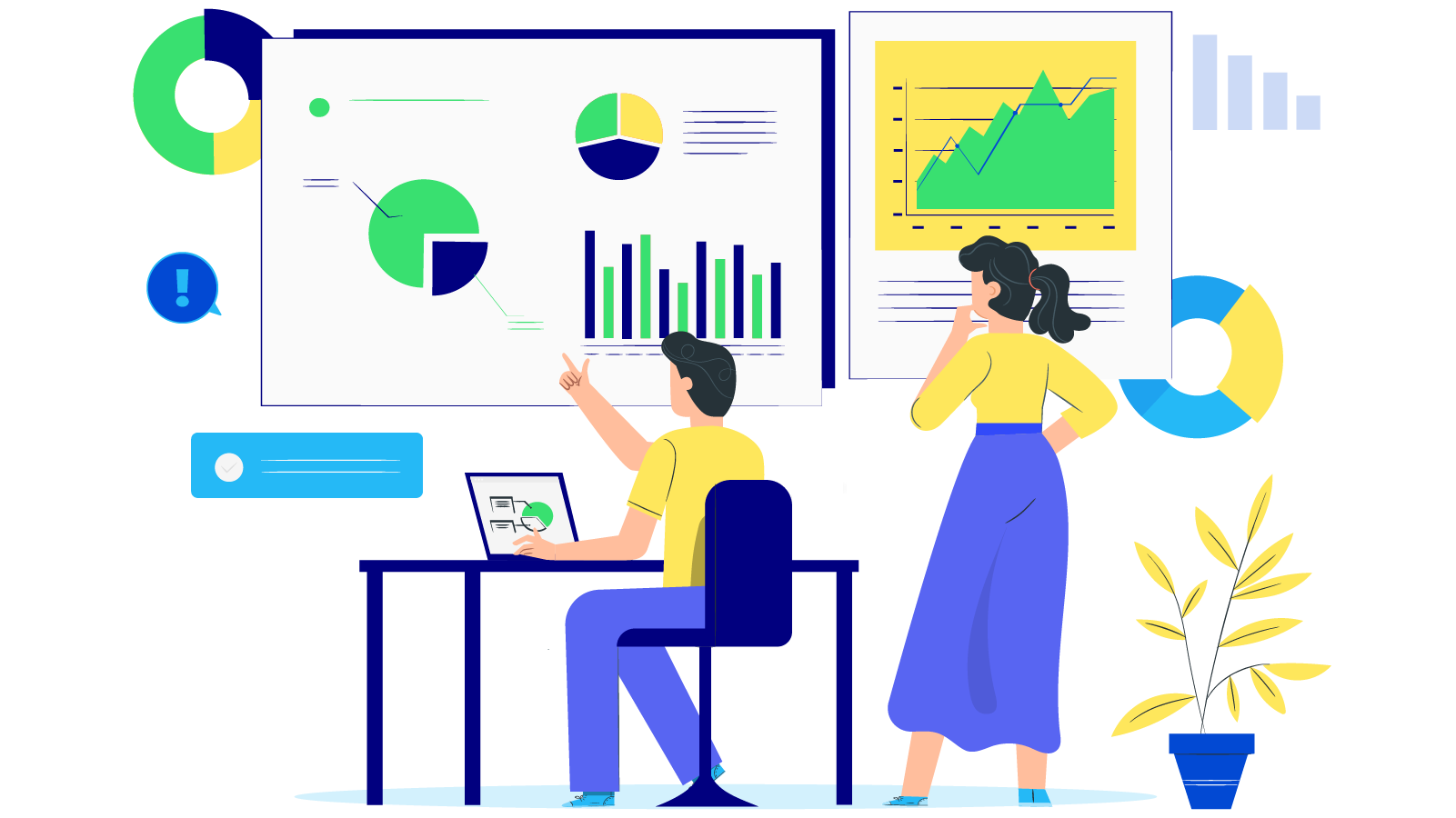 New Posts



Subscribe
Stay in the know
Get special offers on the latest news from Mageplaza.
Earn $10 in reward now!