7 Outsourcing Case Studies That Your Business Can Learn From
Experienced E-commerce Agency for

Magento/ Adobe Commerce/ Shopify/ Shopware

Development
Outsourcing is becoming a popular business strategy for companies looking to streamline their operations and increase efficiency. Whether it's to save costs, increase efficiency, or access specialized expertise, outsourcing can offer a range of benefits to companies looking to grow and succeed.
Businesses can focus on their core capabilities while reducing expenses by outsourcing specific tasks or projects to specialized service providers. However, not all outsourcing efforts are made equal, and it's essential to understand the best practices and potential hazards of outsourcing.
In this blog post, we'll explore 7 outsourcing case studies that showcase real-life examples of considerable outsourcing efforts. By taking a closer look at real-life examples of outsourcing partnerships, businesses can gain useful insights into both the best practices of outsourcing and its potential pitfalls.
Table of Contents
What is outsourcing?
Outsourcing is the practice of hiring a third-party company or contractor to perform services that are traditionally handled in-house by a business. Outsourcing has grown in popularity in recent years thanks to technological improvements and globalization.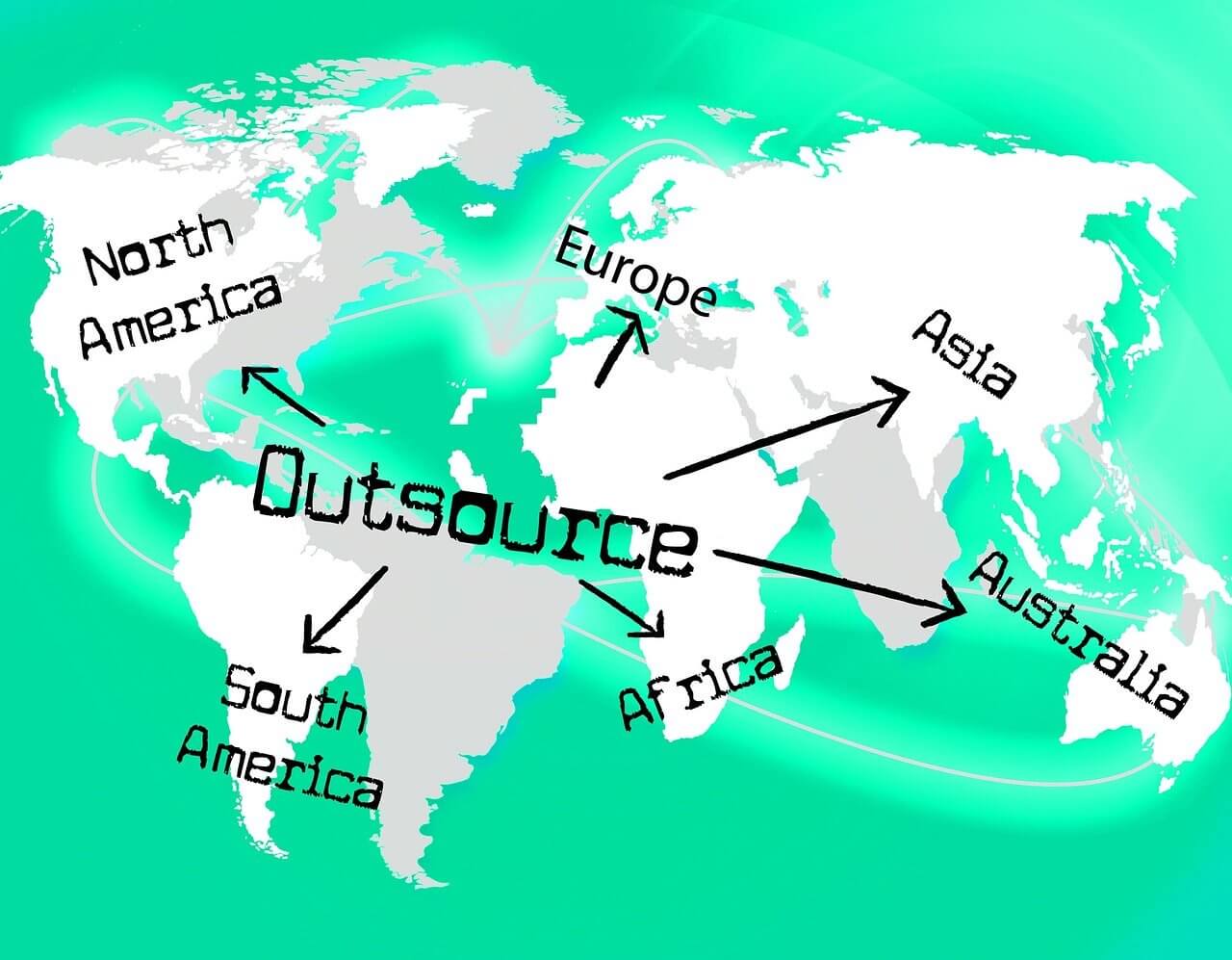 Because of the pandemic, the industry expanded even further. At a compound annual growth rate of 9.4%, the worldwide outsourcing market might expand from about $262 billion in 2022 to $525 billion by 2030.
Why do you need to outsource?
Your business may be large and have strong commercial acumen and technical abilities, but you cannot manage a business on your own. You'll need a hand from a talented team; that's when outsourcing practice comes into play.
Here are some reasons why you should outsource certain functions or tasks in order to grow your business:
Access to specialized expertise: Businesses can use outsourcing to gain access to specialized knowledge and expertise that they may not have in-house, such as software development, digital marketing, or accounting.

Cost savings: Outsourcing can be a cost-effective choice for organizations because it reduces the requirement for new staff recruitment and training. It also helps companies to avoid the expenditures of providing benefits and office space.

Boost efficiency: Businesses can focus on their core capabilities and enhance overall efficiency by outsourcing non-essential company services. It also permits staff to concentrate on higher-level duties that are more strategic and vital to the company's success.

Scalability: Outsourcing allows organizations to grow their teams up and down as needed without the long-term commitment of hiring full-time staff. This enables firms to respond swiftly to market developments or changes in demand for their products or services.

Enhance quality: Outsourcing can increase the quality of work by giving you access to specialized expertise and resources that your business might not have in-house. It also enables organizations to benefit from the outsourcing provider's best practices and experience.
When do you need outsourcing?
The time to outsource can be a challenging one for some businesses. The stage at which a company needs to outsource is different; some businesses must outsource at the initial stages, while others may prefer to outsource when they have established a firm foundation.
The situations in which your company needs to outsource might include some of the following:
Lack of in-house expertise: Outsourcing can provide access to specialized knowledge and skills if a company lacks the competence or resources to execute a specific activity or project.

The need to increase in workload: If a company's workload or demand for its products or services suddenly increases, outsourcing can assist manage the burden and guarantee that deadlines are reached.

The economic condition of the company: Businesses may be more likely to outsource during moments of economic uncertainty in order to minimize costs and manage risks.
Outsourcing can be a cost-effective solution for firms suffering financial difficulties because it eliminates the need for hiring and training new staff as well as the costs involved with providing benefits and office space.
Lack of specialized technology in-house: Outsourcing can provide access to specialized technology and software that may not be available in-house, allowing businesses to stay competitive and on top of industry trends.
What should you outsource?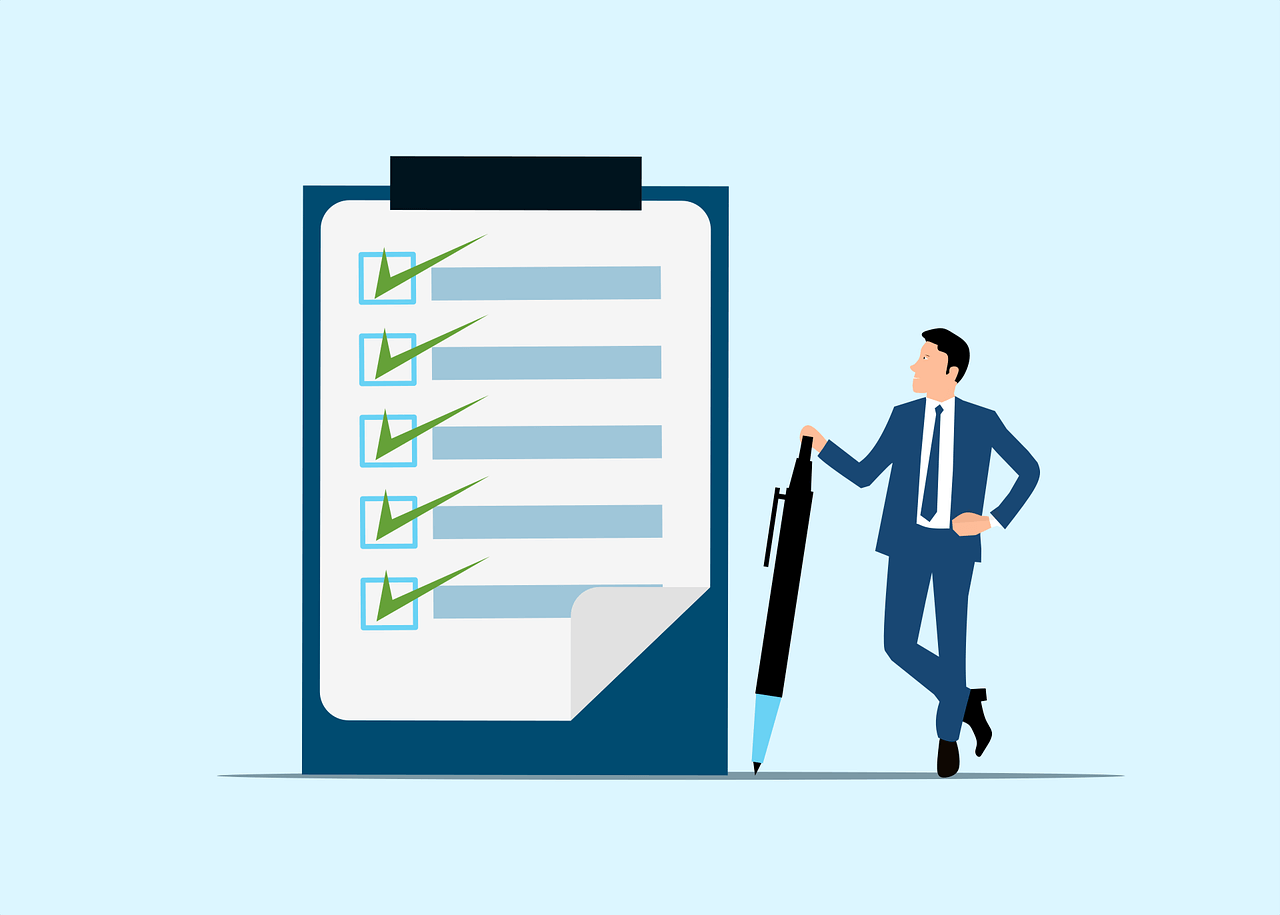 Outsourcing is determined by the company's needs and goals. There are many platforms that businesses can outsource such as IT, product development, human resources, etc. However, here are a few things that businesses often outsource:
Special skill set required at a specific point in time
Businesses that outsource a certain set of abilities for a specific project or activity can save money by avoiding the expense of hiring and training additional staff. In addition, businesses might benefit from outsourcing by gaining access to specialized skills and resources that may not be available in-house.
By giving firms access to the most recent industry trends, best practices, and technology, outsourcing specialized knowledge can help firms stay competitive in fast-paced industries or markets.
Performing repetitive tasks
Businesses can enhance their overall efficiency and productivity by outsourcing monotonous tasks. Additionally, quality control procedures are often in place at outsourcing providers to guarantee that repeated tasks are executed accurately and to a high degree.
Outsourcing case study examples
Google
Google is a multinational technology corporation best known for its search engine, ad platforms, and cloud computing services. While Google is well-known for its cutting-edge technology, the firm has also relied on outsourcing to support its operations and achieve its goals.
Google has effectively outsourced its business operations and a variety of activities. Within their company, they have been aggressively utilizing the technique of software development outsourcing.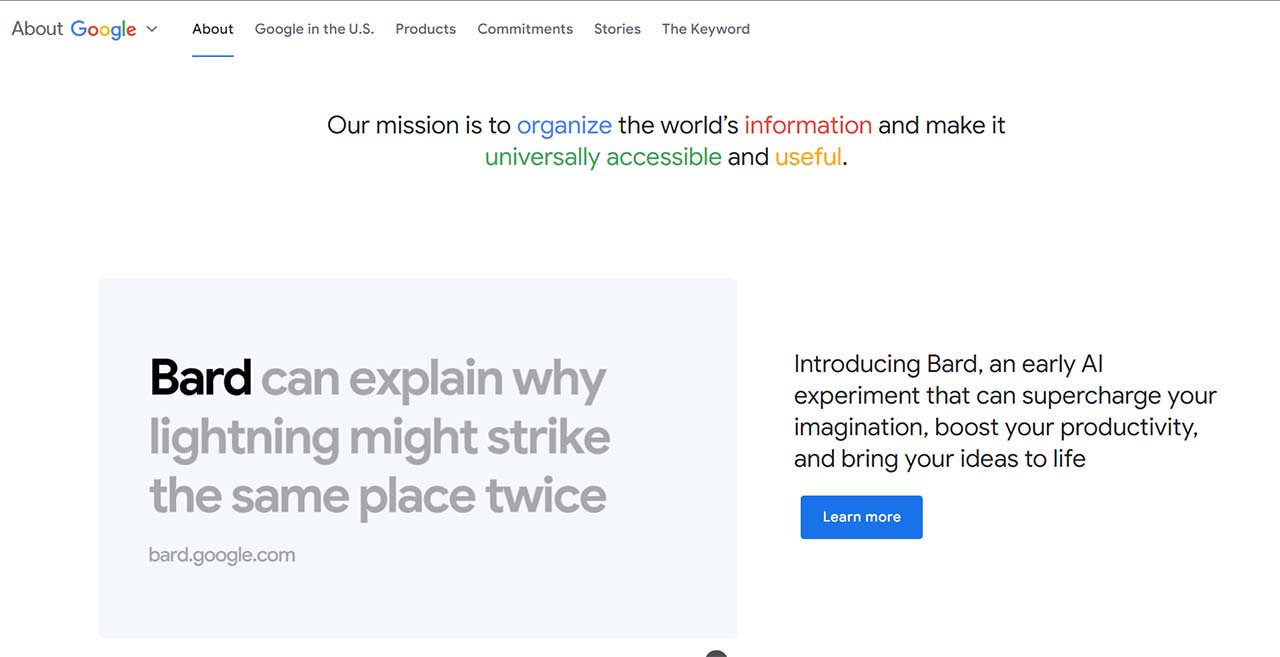 In 2016, Google stated that it had teamed with Wipro, an India-based outsourcing company, to support its cloud computing services. Wipro would provide technical support, cloud infrastructure management, and other services for Google's cloud platform as part of the cooperation.
Google's collaboration with Wipro enabled it to leverage Wipro's experience in cloud computing and gain access to a larger pool of skilled individuals to support its operations. Wipro also benefited from the partnership by having access to Google's cutting-edge technology and expanding its client base.
Alibaba
Alibaba is a global Chinese technology corporation specializing in e-commerce, retail, and cloud computing. The company is well-known for its creative business model, which mainly relies on outsourcing to support its operations and meet its objectives.
When Jack Ma founded the company in 1999, businesses were progressively shifting to the Internet for customer support, and he made the right decision to outsource everything.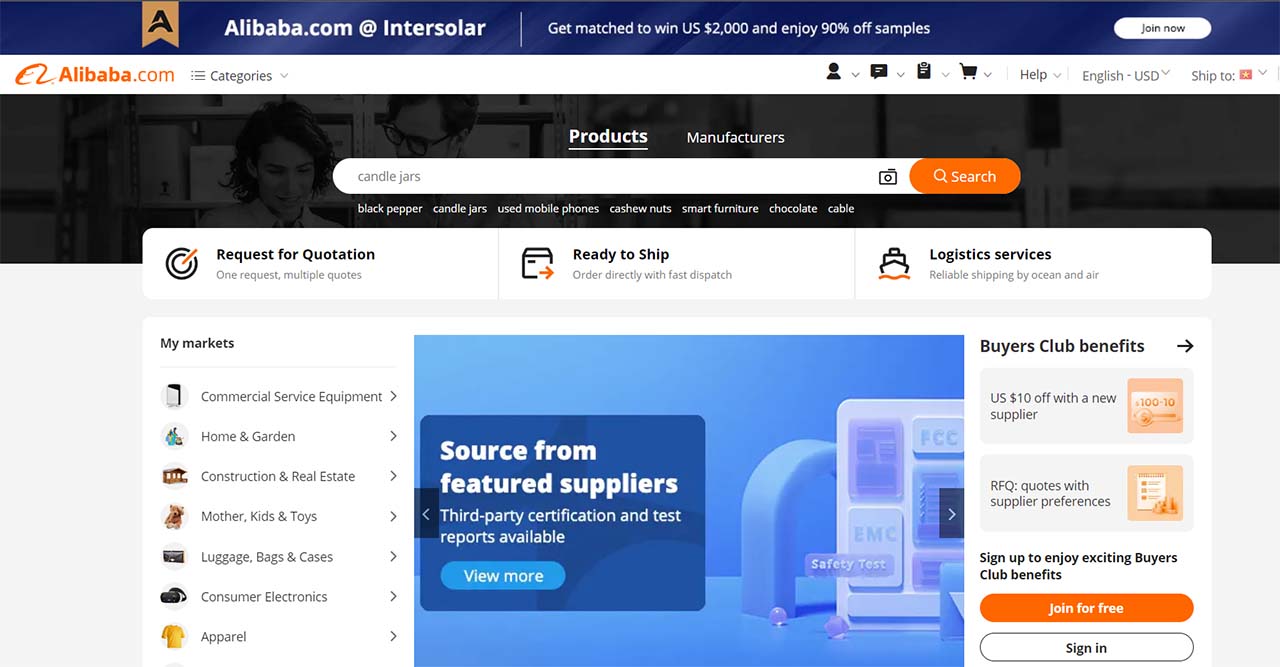 Alibaba's relationship with Cainiao Network, a logistics company specializing in package delivery and warehouse management, is one example of its outsourcing strategy. Alibaba stated in 2013 that it had purchased a controlling stake in Cainiao Network. The goal is to improve its logistical capabilities and the customer experience on its e-commerce platform.
Thanks to this partnership, Alibaba has been able to tap into specific skills in logistics and have access to a wider pool of trained individuals to support its business.
The collaboration has also aided Alibaba in expanding its logistics network and improving delivery times, which have been critical to the company's success in China's highly competitive e-commerce sector.
WhatsApp
With over 2 billion active users globally, WhatsApp has become ubiquitous in modern communication. With a limited cash reserve, creators Jan Koum and Brian Acton concluded that outsourcing was the best product creation method.
WhatsApp's success can be attributed to the use of Russian offshore developers. Outsourcing allowed the company to concentrate on core operations and reduce operating costs while developing a successful product.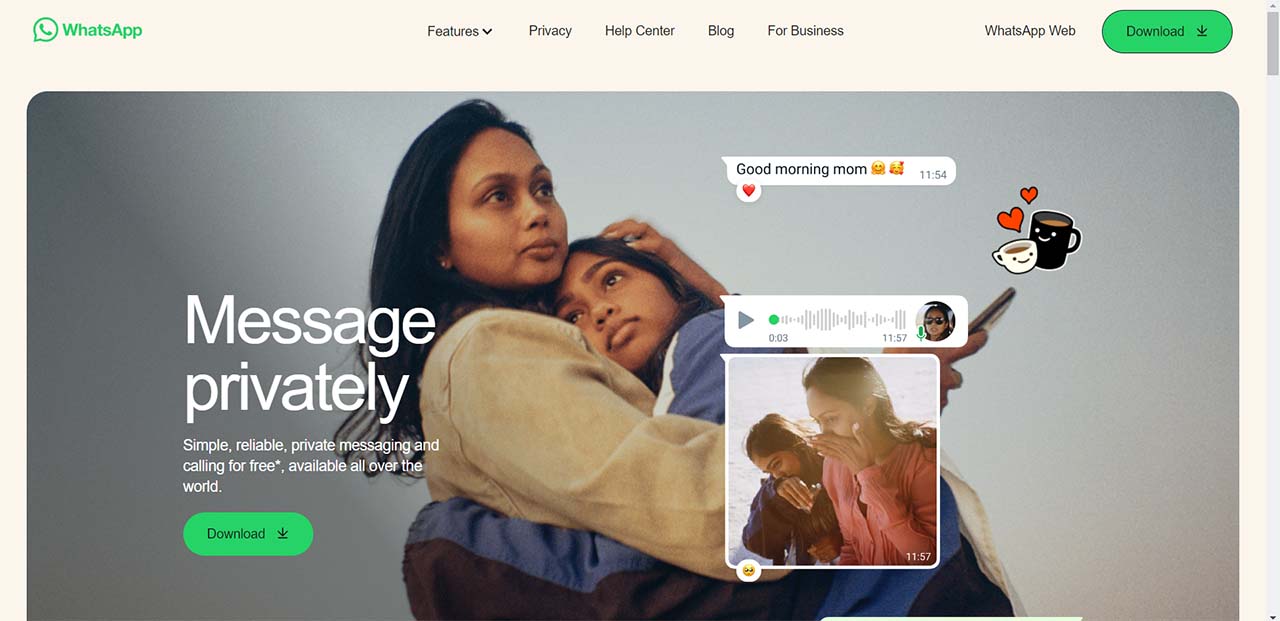 When a company grew in reputation among its peers by personally assisting potential consumers, it garnered brand-loyal customers. This is also the case for WhatsApp. The company outsourced the app's development to another company in order to make it cross-platform and gain more iOS users.
Later in 2014, Facebook paid $19 billion for the company. Despite the fact that it relocated its third-party contractors to the United States, offshore outsourcing was critical to the company's growth and profitability.
Slack
Slack has its own exciting story among the success stories of businesses that have benefited from outsourcing. Slack is a cloud-based team collaboration software enabling real-time communication and collaboration.
Outsourcing has played a significant role in Slack's phenomenal growth. The creator of Slack, Stewart Butterfield, wants to grow the business. But due to his lack of design skills to build the app, brand, and marketing website, he opted for outsourcing to achieve his goal.
MetaLab, a Canadian design team, was hired by the company to assist in developing a product from the beta version. Thanks to MetaLab's feedback, the Slack team created a useful tool that acquired 15,000 users within 2 weeks of its launch.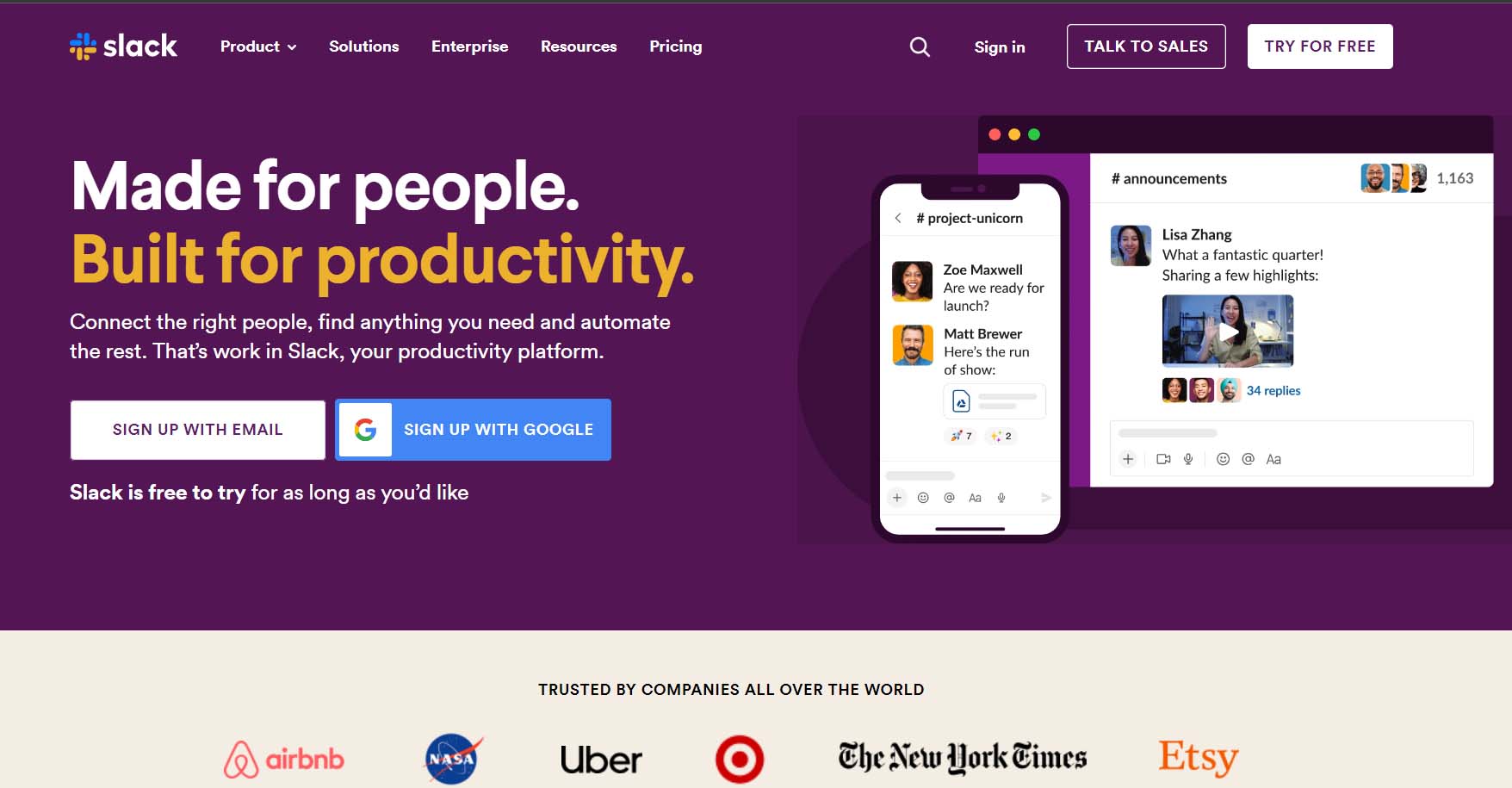 The company raised a total of $5 billion in July 2017 and is still growing. According to Statista, Slack had over 10 million daily users in 2020 and was expected to reach around 80 million by 2025. Slack is a prime example of a top IT outsourcing success story that many businesses should learn from.
Skype
Skype is a telecommunications tool specializing in video and phone chats between devices via the Internet. While the business has acquired a good reputation in online communication, it relies on outsourcing to support its operations and achieve its goals.
One example of Skype's outsourcing approach is its partnership with Luxoft, a worldwide IT services provider. This collaboration enabled Skype to leverage Luxoft's software development skills and get access to a broader talent pool of trained experts to assist its operations.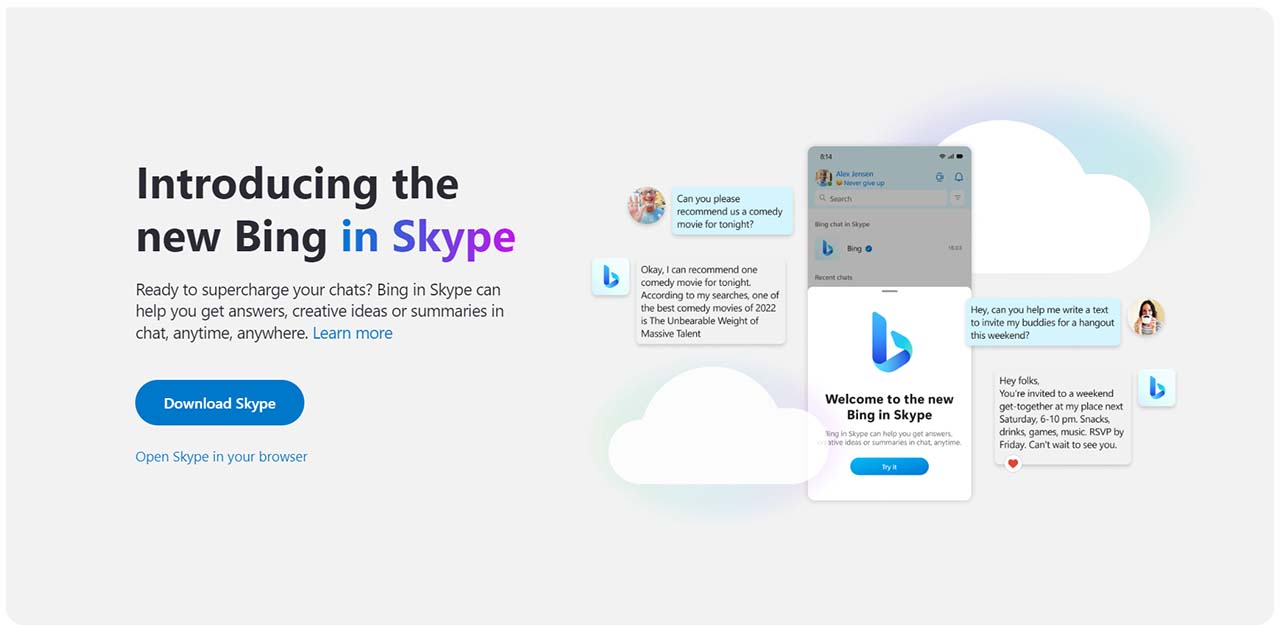 This outsourcing effort also helped Skype reduce its development costs and improve the quality of its software. Skype has been able to scale its operations rapidly and efficiently by working with a specialized partner and outsourcing key functions.
GitHub
To begin with, Github is a web-based version control and collaboration platform popular among software engineers and developers worldwide.
The company outsourced its backend activities, which were critical for GitHub sharing. The outsourced contractor was Scott Chacon, a Get specialist. Chacon was able to help the business with the development of the Gist backend.
This was an example of GitHub's outsourcing approach to growing the company and achieving its goals. Over time, GitHub has become a prominent platform for open-source projects and collaboration, and its outsourcing model has contributed significantly to its success.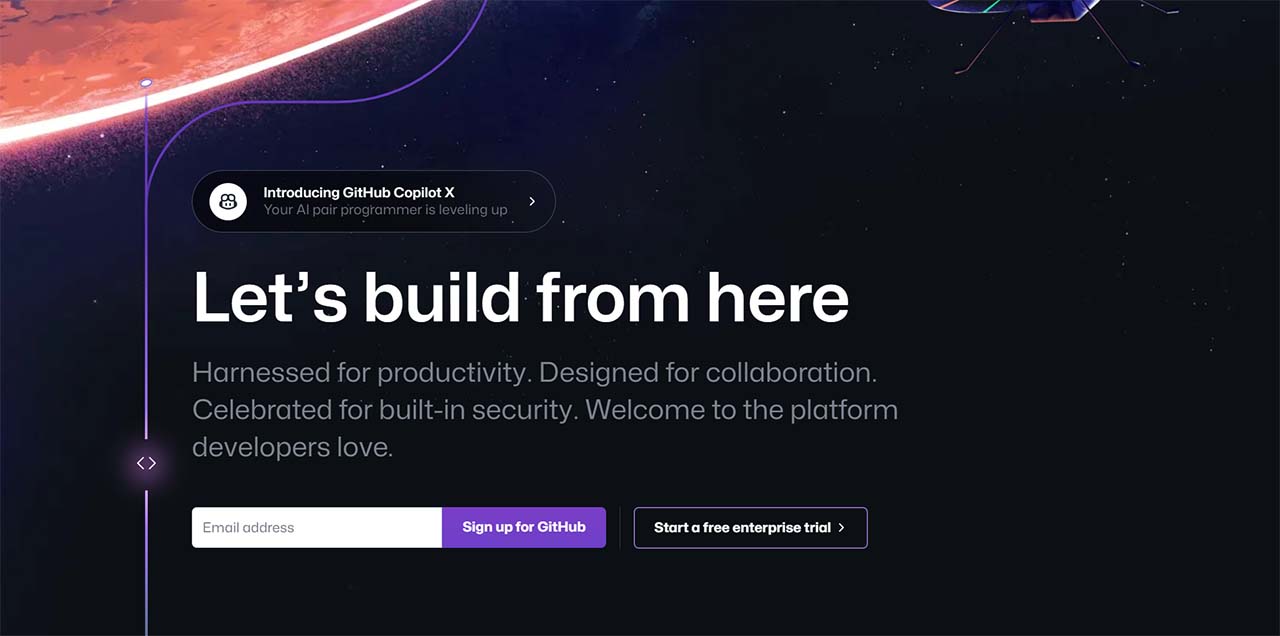 WaitWhile
WaitWhile is a cloud-based tool for managing client lines and appointments. WaitWhile began with a base app that was well-liked by its early users, and scaling became inevitable. However, due to the limited technology, the company had to outsource the work to NeoITO, a global software development company.
WaitWhile has partnered with NeoITO to develop and maintain its platform. They also added new features and enhancements to the user experience. By outsourcing its software development needs, WaitWhile was able to accelerate the development of new features and functionality for its platform while also reducing its development costs.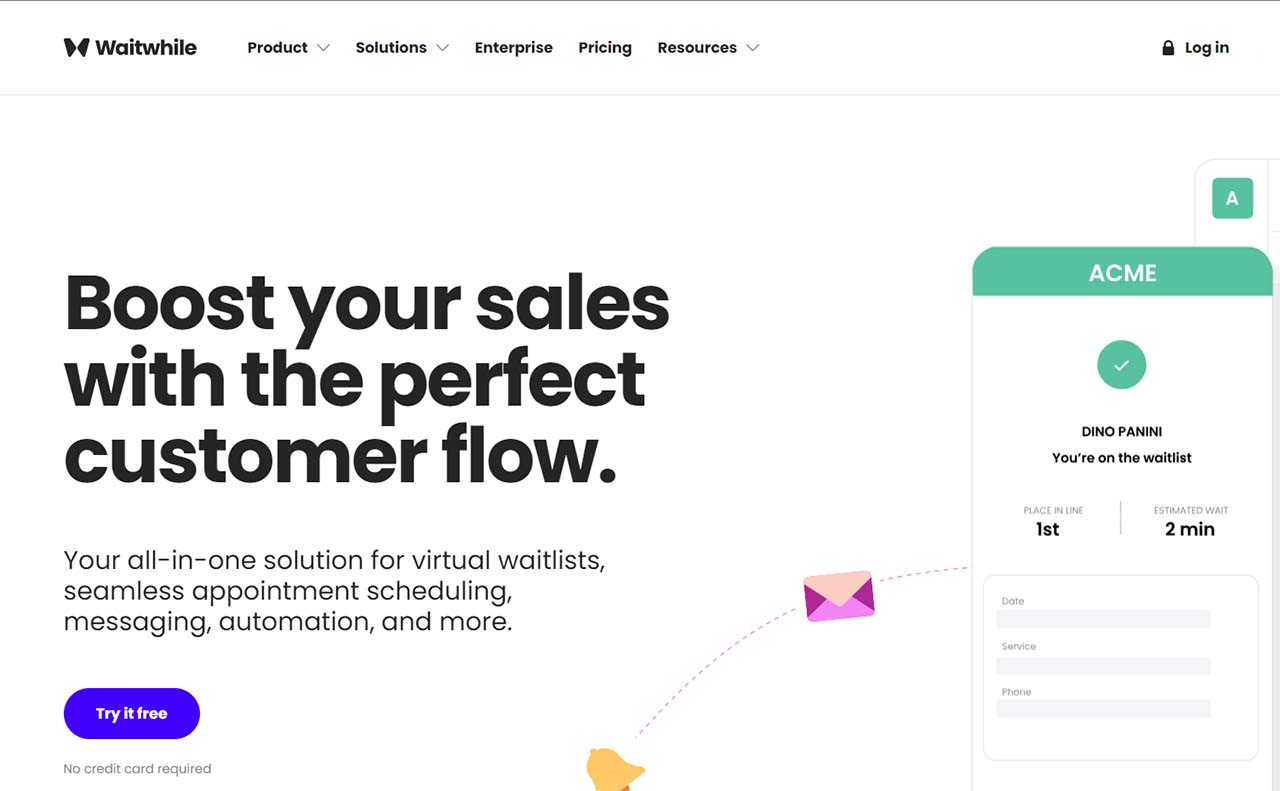 Conclusion
In a nutshell, outsourcing has become a popular business technique that can give numerous advantages to businesses of all sizes and industries. The outsourcing case studies presented in this blog show how outsourcing may assist organizations in scaling their operations, gaining access to specialized skills, and improving the customer experience.
The success of these outsourcing case studies emphasizes the significance of choosing the proper outsourced partner. By learning from these real-life outsourcing case study examples, businesses can make informed decisions about their outsourcing strategy. They can also take into account the pitfalls of outsourcing that need to be avoided.

Marketing Manager of Mageplaza. Summer is attracted by new things. She loves writing, travelling and photography. Perceives herself as a part-time gymmer and a full-time dream chaser.
Website Support
& Maintenance Services
Make sure your store is not only in good shape but also thriving with a professional team yet at an affordable price.
Get Started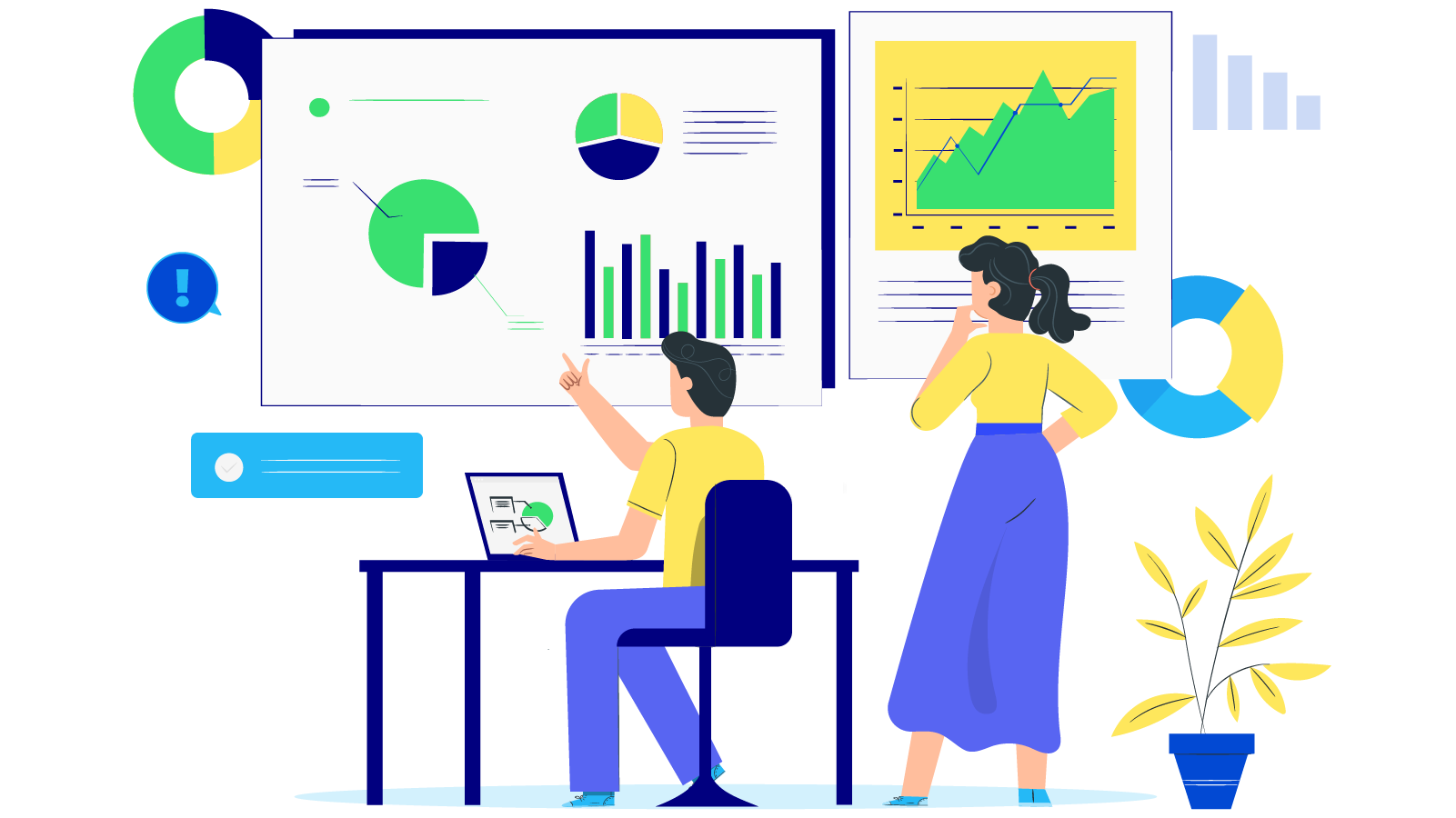 New Posts



Subscribe
Stay in the know
Get special offers on the latest news from Mageplaza.
Earn $10 in reward now!