Top 20 offshore companies in Nigeria
Experienced E-commerce Agency for

Magento/ Adobe Commerce/ Shopify/ Shopware

Development
Nestled within the vibrant economic landscape of West Africa, Nigeria has emerged as a hub for offshore operations. Businesses worldwide seek to level up their strategic advantages by partnering with offshore companies in Nigeria. But not many businesses know the right companies to collaborate with.
In this blog, we will take you on an exploration of the top offshore companies that have chosen Nigeria as their base of operations. Let's take a look!
Table of content
What are offshore companies?
An offshore company is a business incorporated or registered in a nation other than where its investors live and where its major operations and offices are situated. In other words, it is established "offshore," distant from its owners' native nation and operational activities.
Offshore companies can be used for various purposes, including international trade, investment activities, etc. The primary reason businesses choose to set up an offshore company is to take advantage of the offshore jurisdiction's legal, financial, and tax benefits. 
Partnering with an offshore company helps businesses access a global talent pool, maximize costs and taxes, and have the flexibility to focus on core business. 
Why is Nigeria a good place for offshore companies?
In recent years, Nigeria has witnessed a significant surge in offshore investments. This country offers several compelling reasons for being a favorable destination for offshore companies. Here are some:
Strategic geographical location

: Nigeria, located in West Africa, has a favorable location that allows it to serve as a gateway to regional and worldwide markets. Its proximity to African countries and important global trade routes facilitate effective logistics, distribution, and access to various markets.

A wealth of natural resources

: Nigeria is rich in natural resources such as oil, gas, solid minerals, and agricultural products. Offshore enterprises in energy, mining, and agriculture industries can benefit from these resources, increasing their competitive advantage and growth potential. Natural resource availability also creates potential for joint ventures and partnerships with local businesses.

Business-friendly policies

: The Nigerian government has adopted several measures to make business easier. Efforts such as creating economic zones and tax breaks have improved the business climate. These favorable policies support entrepreneurship, innovation, and economic progress by creating a favorable environment for offshore enterprises.

Abundant human capital

: Nigeria's population of over 200 million is huge and vibrant, giving businesses access to a wide pool of competent employees. The country is renowned for producing highly educated workers, especially in technology, finance, engineering, and healthcare industries.
Top 20 offshore companies in Nigeria
In this list, we'll showcase some of Nigeria's most prominent offshore companies, shedding light on their services, and contributions to the country's economy. The list is curated based on their ratings and reviews on Clutch and GoodFirms. 
So, let's dive in and discover the diverse world of offshore companies making their mark in Nigeria!
1. Tanta Innovative
Based in Nigeria, Tanta Innovative's headquarters is a hub for innovation and technology-driven solutions. The company primarily focuses on delivering tailor-made, cutting-edge solutions to clients across various sectors.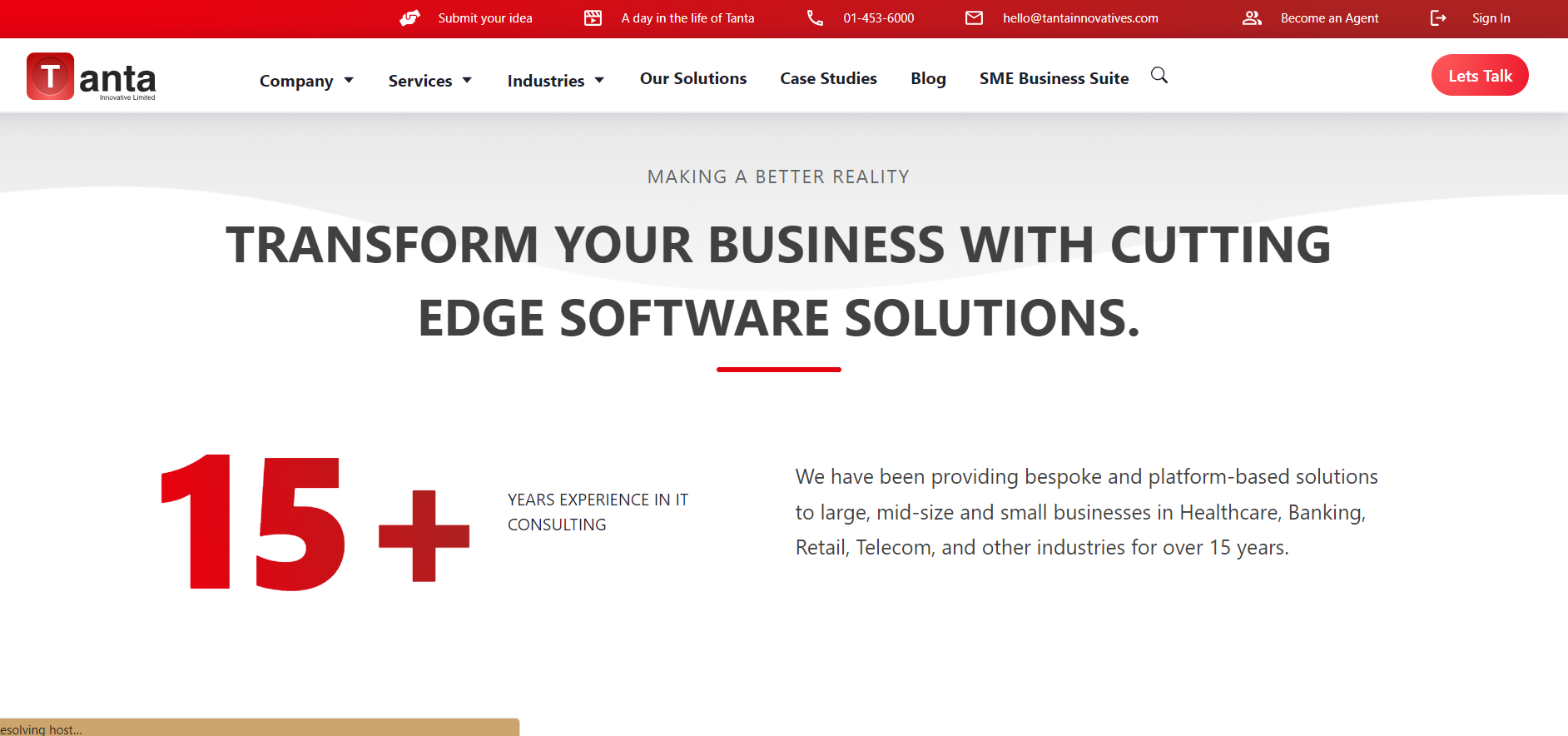 Tanta Innovative Limited is a leading provider of exceptional IT consulting services and custom software development solutions. The company has a team of over 40 highly qualified IT professionals who have served a diverse clientele for over a decade.
With its extensive industry experience and expertise, Tanta has successfully catered to businesses of all sizes, helping them achieve their unique business goals. Their commitment to customer satisfaction helps the company acquire a reputation as a trusted partner in the IT industry.
At Tanta Innovative Limited, people are driven by a relentless pursuit of innovation, staying up-to-date with the latest industry trends and technologies. This enables them to deliver state-of-the-art solutions that empower their clients to thrive in an ever-evolving digital landscape.
Services:
Software development

Testing & QA

Application services

Cybersecurity

IT consulting

Data Analytics

IoT services

UI/UX design

Infrastructure services

IT outsourcing
Major clients: Finlab, Weatherfor2, DC Foodbank, Burtech Industries, Nigerian Police Force
2. Multiskills Nigeria Limited
Multiskills NG has emerged as a prominent player in IT consulting services and business outsourcing. The company has been at the forefront of envisioning and spearheading the adoption of flexible global business practices.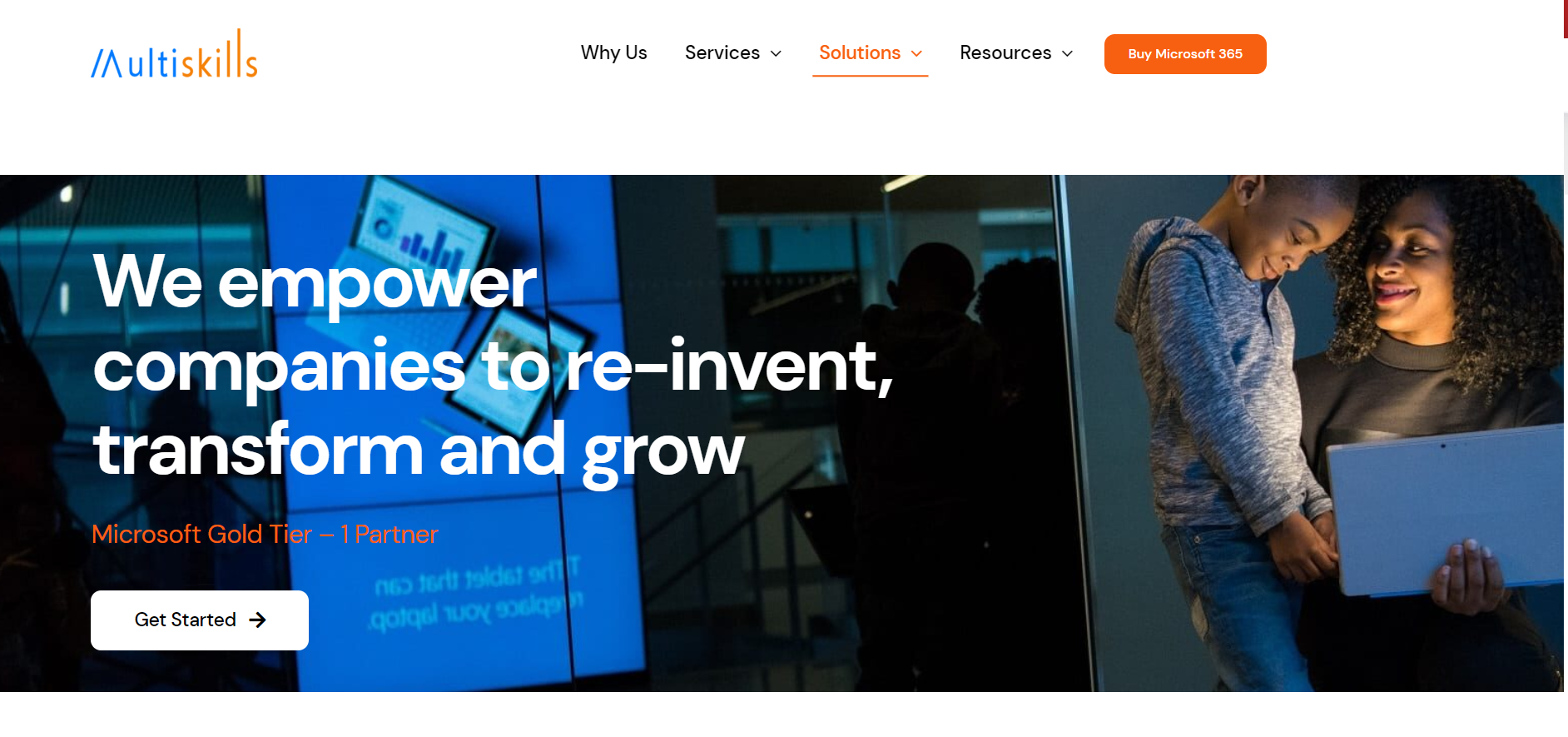 Their primary goal is to forge partnerships with organizations, offering IT solutions and services that align with their unique business objectives. To accomplish this, Multiskills integrates state-of-the-art, cost-effective products from top-tier partners. 
By leveraging these cutting-edge technologies, Multiskills aims to enable businesses to concentrate on maximizing productivity and profitability. Their holistic approach and strategic alliances allow them to provide comprehensive support. This may ensure that clients have access to the latest technological advancements and can leverage them to achieve their business goals effectively.
Services:
BI Reporting

Email Migration

Process Automation

Managed Services
Major clients: Cisco, Odoo, Microsoft, Acronis, Dell, HP
3. ConSol Limited
ConSol Limited (Consol) is Nigeria's foremost provider of Contact Centre Services, Consultancy Services, and Enterprise Solutions.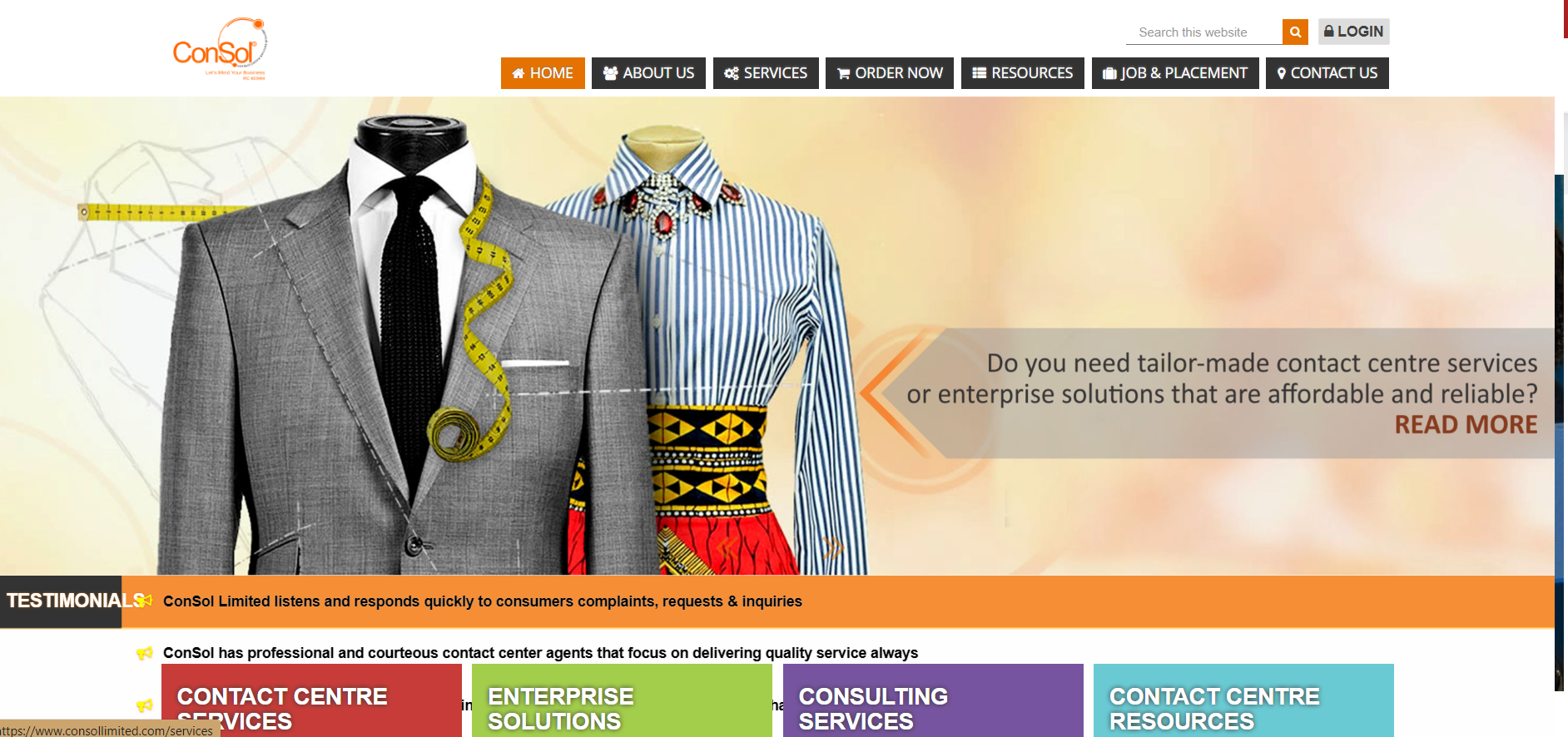 The company's comprehensive range of offerings caters to businesses in need of driving sales growth, and effectively managing back-office customer operations. ConSol's primary goal is to improve client relationships and launch projects that build customer loyalty and drive revenue.
ConSol has the expertise to create personalized solutions that correspond with each client's particular objectives. This is attributed to a team of seasoned consultants specializing in customer relationship management.
ConSol's expansive and independent contact center infrastructure is one of its primary features. This cutting-edge infrastructure enables them to offer customized solutions and great customer service.
Services: 
Contact center services

Enterprise solutions

Consulting services
Major clients: Huawei, Radware, Avaya, QAI, IPX Communications
4. TOG Africa
TOG Africa is a renowned full-service international IT firm that delivers cutting-edge solutions to businesses of all sizes. Their expert team is driven by a deep enthusiasm for technology. They have a consistent dedication to helping businesses thrive in the digital era.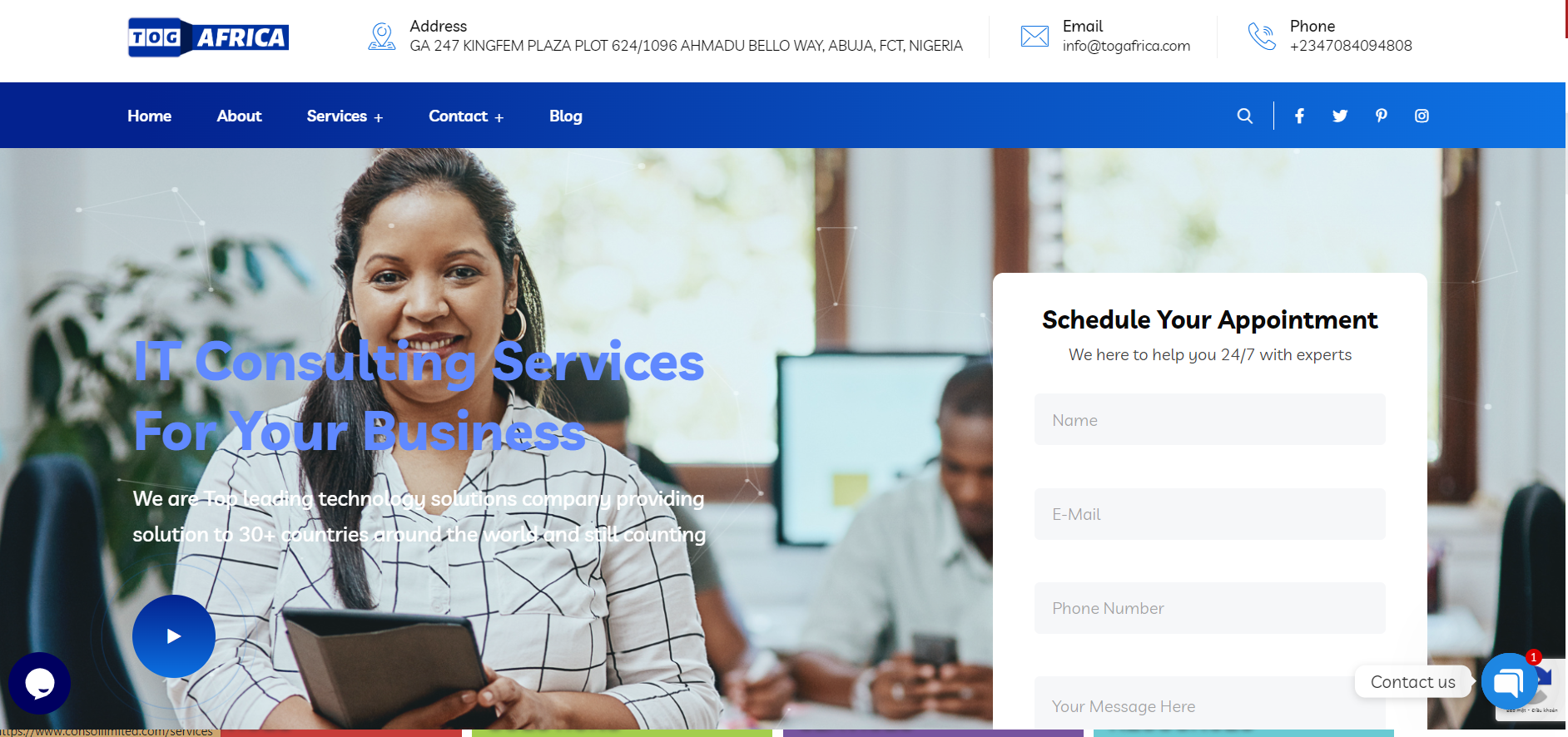 TOG Africa offers diverse services, encompassing software development, web design, mobile app development, SEO, and more. Whether clients require a captivating website or assistance with SEO strategies, TOG Africa possesses the expertise to transform their vision into reality.
Recognizing that each business is unique, TOG Africa takes an innovative approach to every project they undertake. They collaborate closely with clients to deeply understand their business objectives, goals, and vision. 
With this knowledge, TOG Africa crafts bespoke solutions that precisely cater to their needs. By engaging TOG Africa's services, businesses attain a competitive superiority and position themselves for growth and success.
Services: 
Data Protection

ICT Consultancy

Mobile App Development

UX/UI Design

Website Design & Development

SEO Content Writing

Custom Software Development
Major clients: McSteve, Power Limited, T-oneTech, INEC, New Crystal Communications
5. ICS Outsourcing
ICS Outsourcing, founded in August 1994, has emerged as Nigeria's leading provider of Human Resource and Business Support Solutions. With a breadth of services, the company offers creative solutions to meet the various needs of organizations.
ICS's core focus is to provide exceptional business support and guidance. The company aims to help clients navigate complex challenges, optimize processes, and achieve strategic goals.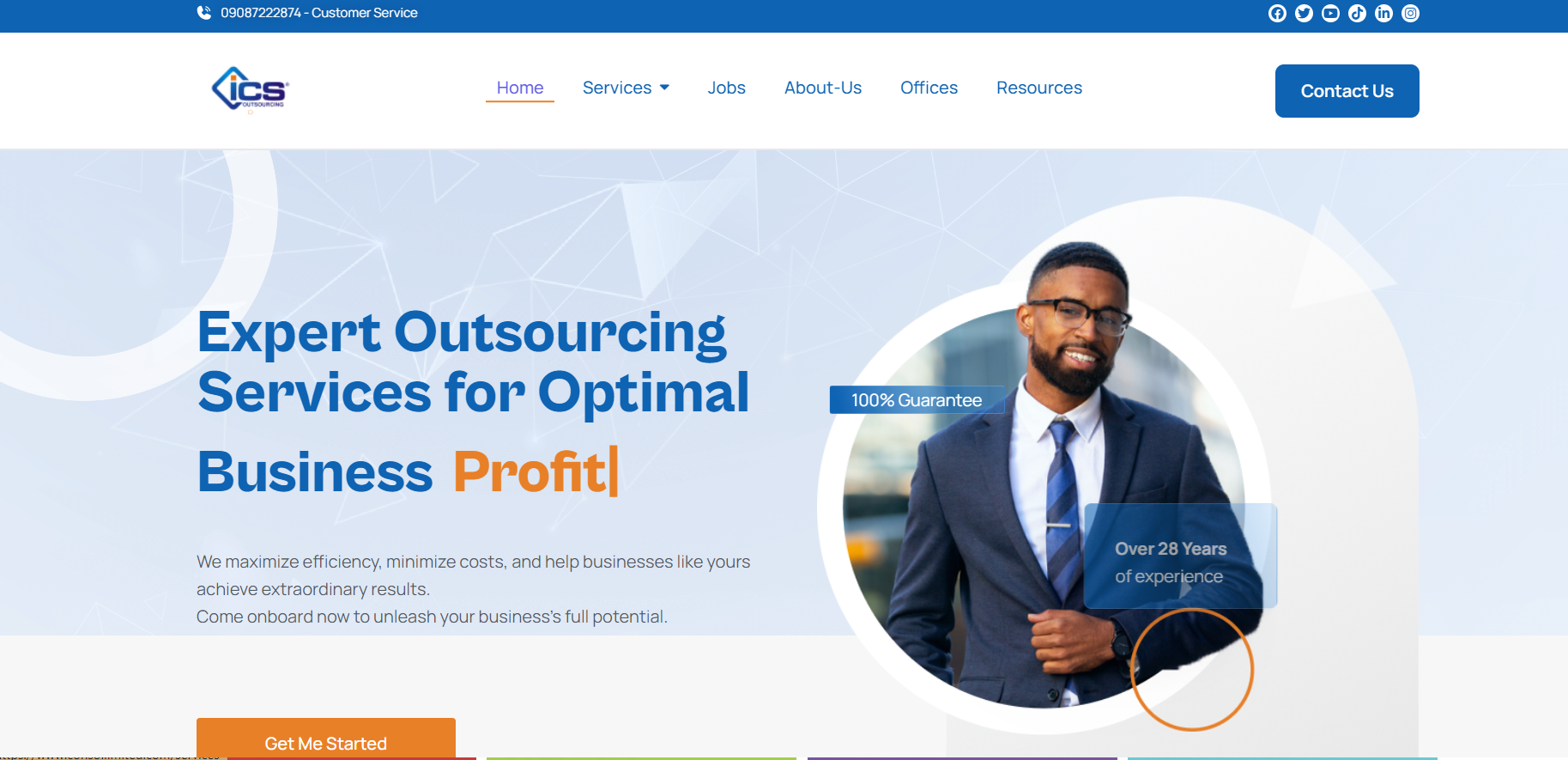 ICS simplifies recruiting as a trusted Recruitment Outsourcing partner, leveraging its wide network and industry experience to locate and attract the best candidates. 
Being one of the top offshore companies in Nigeria, the company also prioritizes Learning and Development. By providing customized programs and training solutions, ICS improves employee skills and fosters personal and professional development within organizations.
Services: 
Recruitment & Selection

Business Advisory

People Outsourcing

Sales Outsourcing

Background Check

Payroll Outsourcing

Fleet Management
Major clients: KPMG, Unilever, Mandilas, Access, Standard Chartered
6. PayInBits Convenience
PayInBits Convenience (PiBC) is committed to delivering every client the utmost convenience and excellence. The company has a unique ability to identify clients' fundamental needs and assist them in fulfilling those needs.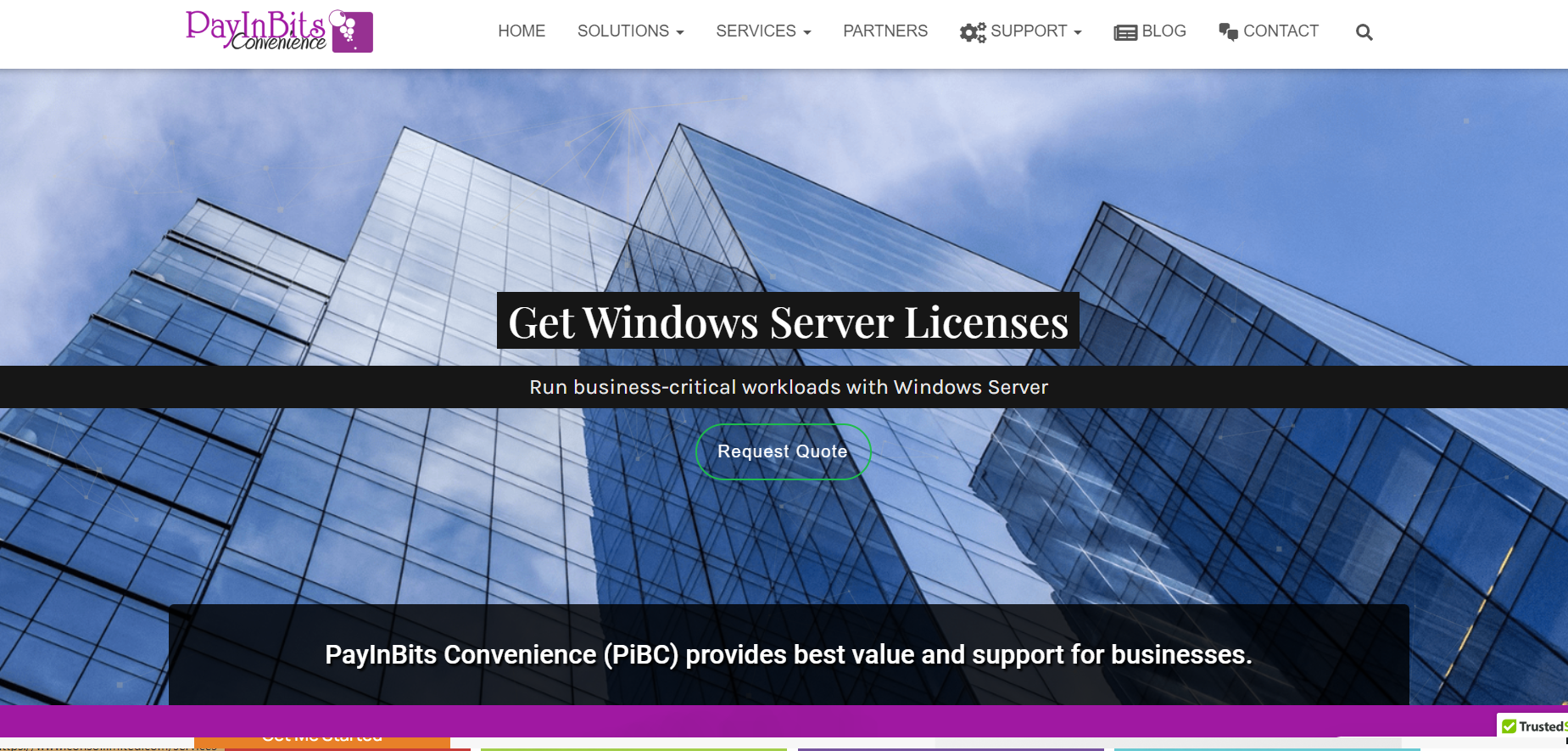 At PiBC, people firmly believe every entity deserves to meet its requirements. They are dedicated to establishing active partnerships to achieve this goal. They also ensure the process is seamless for their clients and business partners.
PiBc has increased collaborations following its ongoing growth and fundamental vision of offering outstanding value to businesses. Their growth allows them to focus more on business clients, offering personalized business solutions.
Services:
Digital Transformation

Managed Services

Project Management

Professional Services

Training
Major clients: Sophos, Fortinet, Trend Micro, Commscope, Google
7. Weevil Company
Weevil is a mission-driven technology consulting firm that offers complete data analytics and digital transformation solutions. The company aims to help businesses use the potential of their data to generate substantial organizational transformation.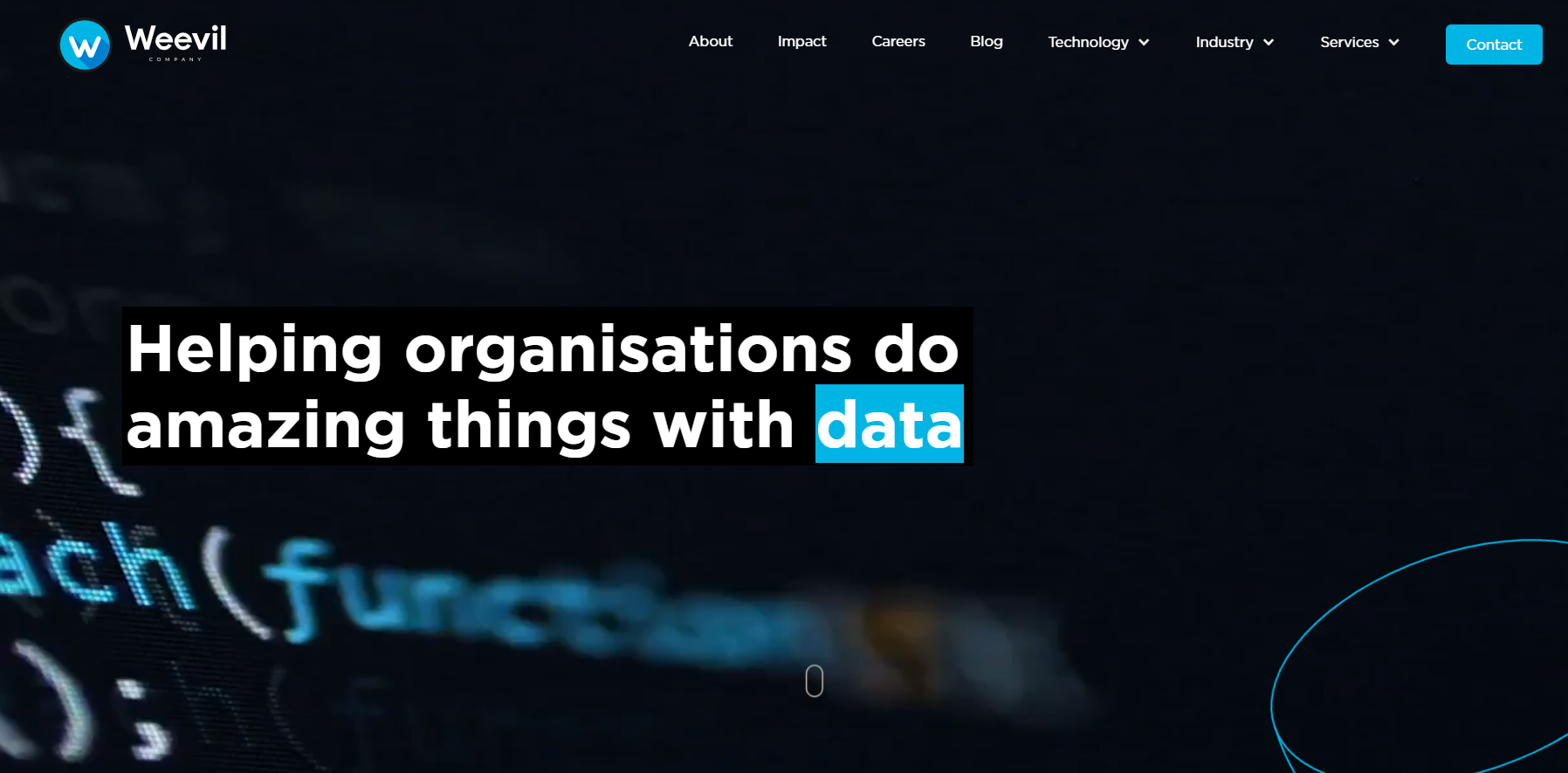 Weevil understands that data holds immense potential for organizations. Being one of the top offshore companies in Nigeria, Weevil embarks on a transformative journey with its clients, unlocking the true value of their data.
Weevil gains deep insights into its unique challenges and opportunities through strategic assessments. This enables the company to develop actionable roadmaps that drive tangible results.
Their skilled team excels at designing and implementing new architectures that leverage the most recent technologies. Weevil ensures its solutions align perfectly with our client's overall business objectives by employing proven frameworks and techniques.
Services:
Product Development

Data Analytics

Business intelligence

Data warehousing

IoT system integrations

DevOps

Blockchain

Information Security

Data migration
Major clients: Lenovo, Securonix, Intel, Avaya, Dell EMC, IBM
8. ahyoxsoft
Ahyoxsoft is a Nigeria-based company developing exceptional Mobile, Web, and Desktop applications. Its primary focus is to serve clients' unique needs with utmost dedication.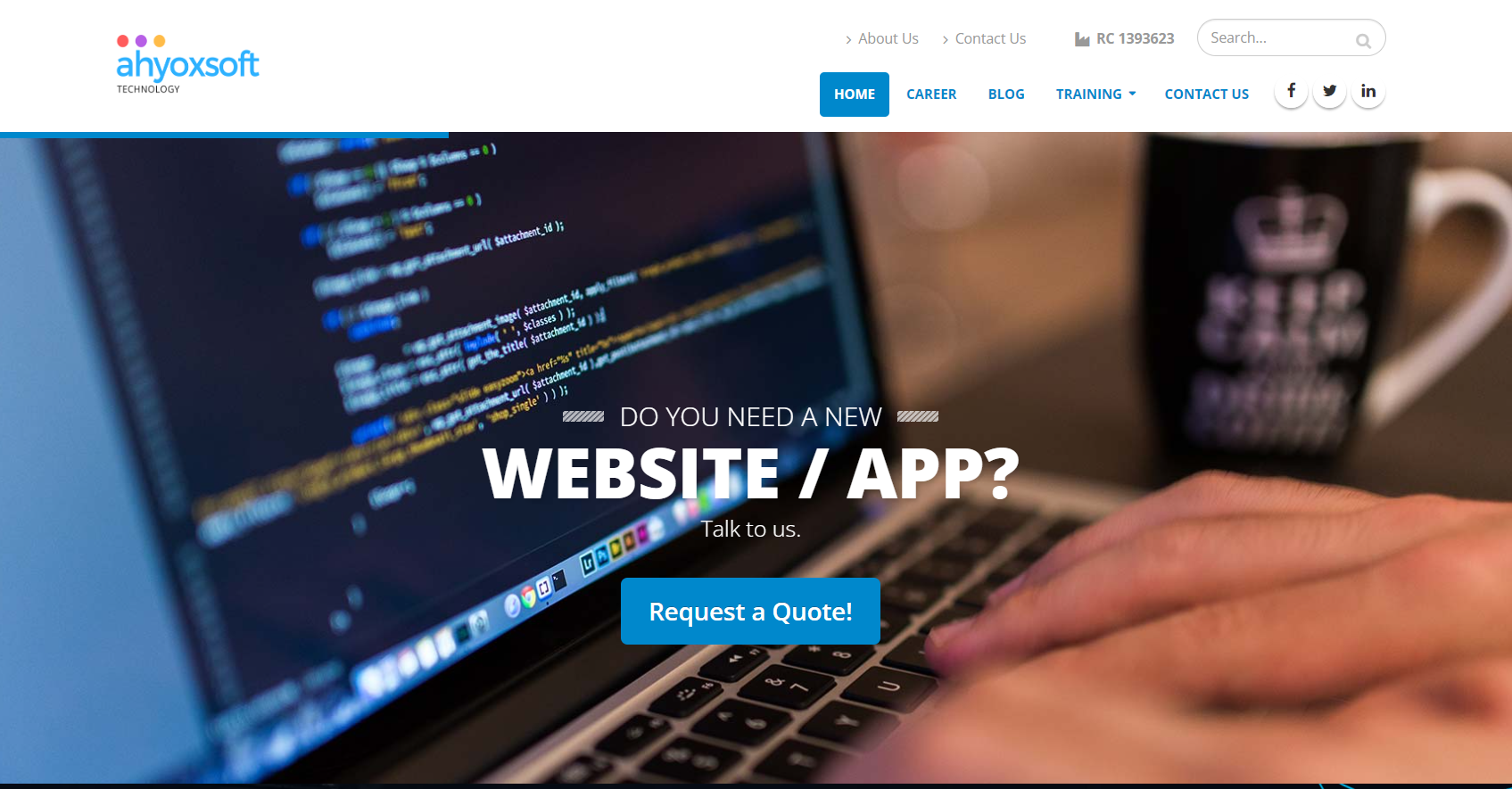 In addition to application development expertise, the company provides comprehensive training programs for IT personnel within organizations. Ahyoxsoft believes in empowering individuals by exposing them to the latest technological advancements. 
The company wants to ensure its IT crew is well-equipped to navigate the ever-changing technological world through training efforts. Its ultimate goal is simple but powerful: Ahyoxsoft wants technology to be a beneficial asset for your company rather than a hindrance.
Services: 
Mobile Development

Web Development

SMSC Gateway

Desktop Development

IT Advisory

APIs
Major clients: Firebase, Google Cloud, Upwork, eApps, Google Play Store
9. Glemad
Glemad is a dynamic Nigerian corporation specializing in developing, manufacturing, and licensing various software products and services. Its core expertise lies in driving digital transformation and delivering top-notch software development solutions to empower businesses.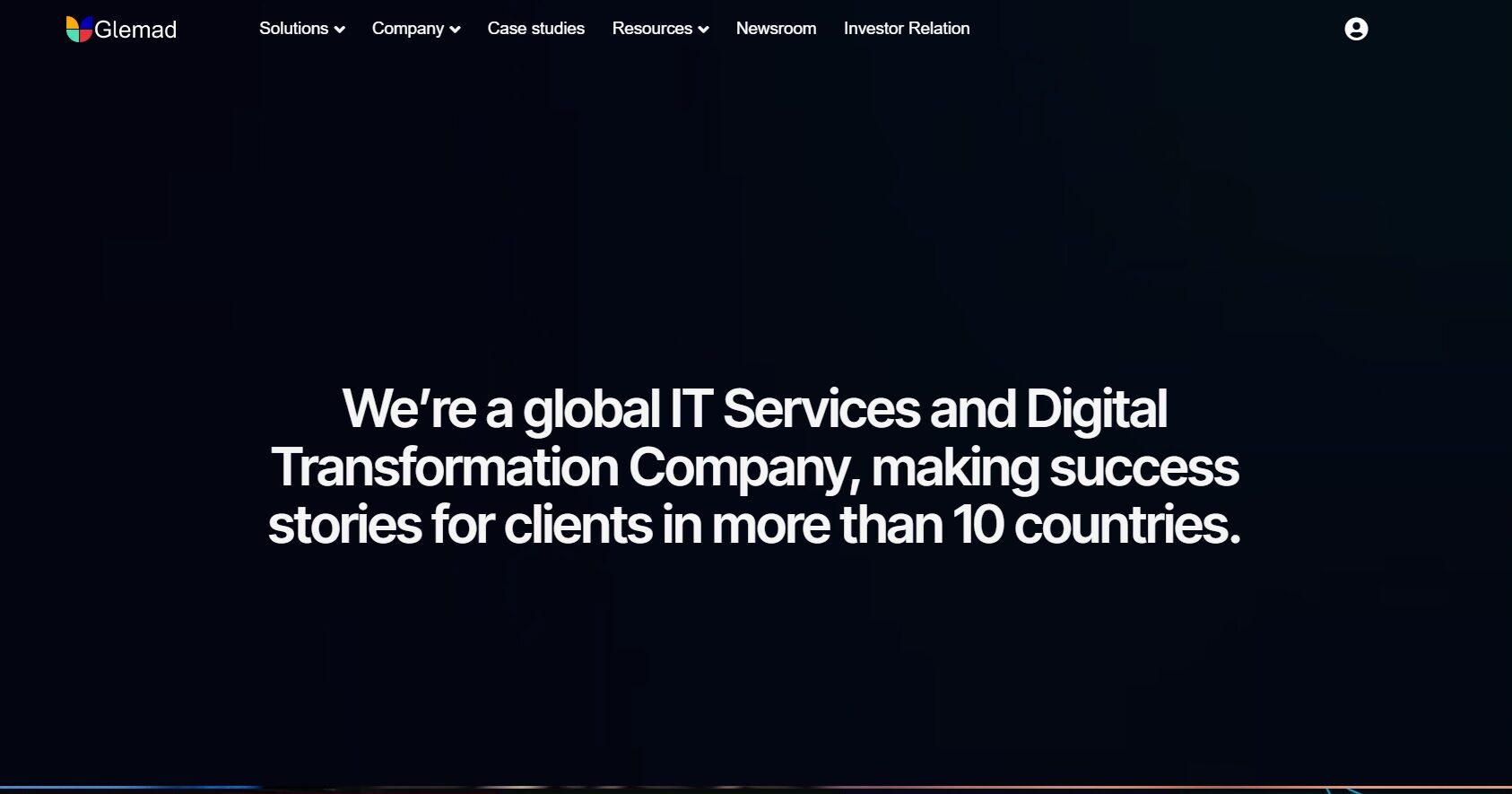 Glemad recognizes that technology is a powerful tool that has the potential to transform operations, improve processes, and increase productivity. Their skilled employees combine their expertise with industry best practices to deliver personalized solutions that match clients' needs.
Glemad is committed to inspiring new solutions, allowing successful change implementation, and facilitating the creation of world-class products. The company helps businesses use the power of technology to achieve their goals. 
Businesses can promote positive change across diverse industries through our full range of services.
Services: 
Custom Software Development

Web Development

Managed Services

IT Consulting & Advisory

Cloud Services

Digital Marketing

Remote IT Help Desk

Cyber Security
Major clients: HP, Intel, NetApp, Emulex
10. Invent Alliance Limited
Invent Alliance is a pioneer in developing multi-sector and multi-disciplinary business platforms. Being one of the top offshore companies in Nigeria, Invent Alliance has formed strategic alliances with experts in each business category. This allows the company to co-create value based on modern co-petition business principles.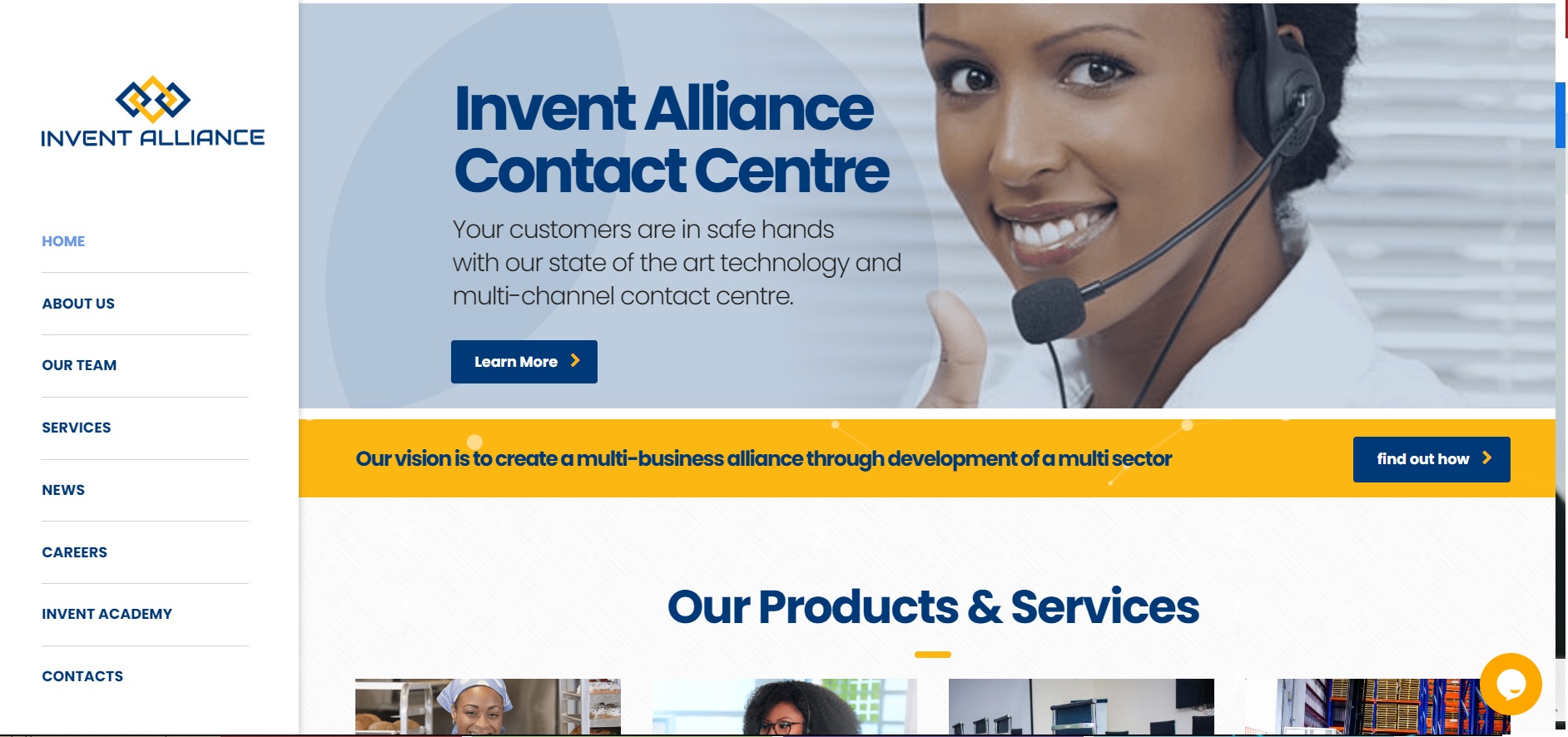 Invent Alliance operates multiple segments as strategic business units (SBUs), each with its dedicated team, and full profit and loss responsibility within the alliance. This approach ensures high autonomy and accountability for each segment, enabling us to optimize performance and drive success. 
The company takes pride in bringing various talents and resources together to build constructive alliances. Invent Alliance establishes a dynamic environment where partners may combine their capabilities, share expertise, and develop mutually advantageous outcomes. 
Services:
Digital Multi-media Business Services

Virtual Office & Hosted Services

High Tech Logistic Business Services

Bakery Services & Consultancy Business

Invent Power Solutions

Invent Properties
11. Frontdreams Technologies
Frontdreams Technologies is a renowned company that stands at the forefront of delivering digital and innovative solutions. The company was established in Nigeria in 2016 and expanded to Canada in 2023.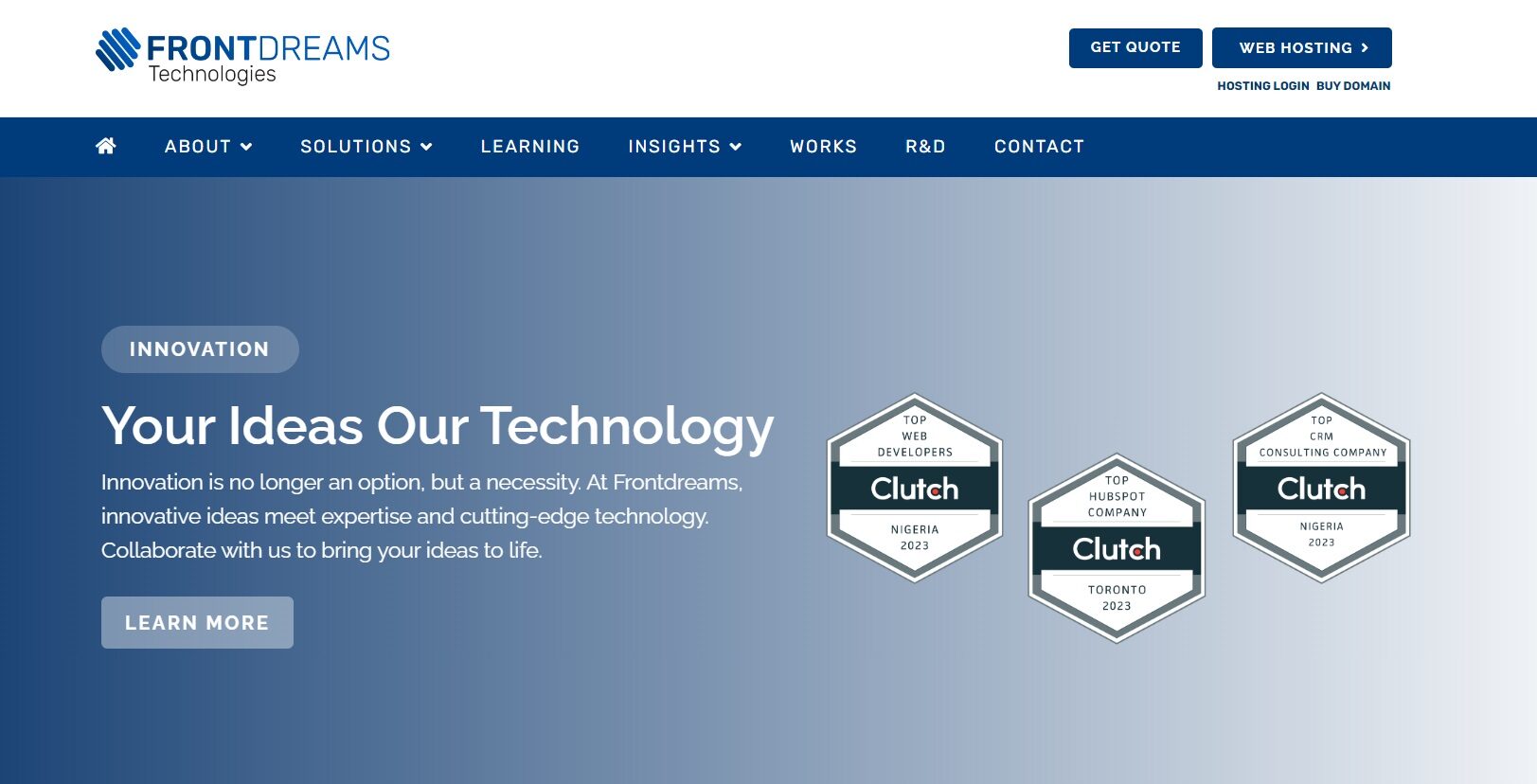 The company's mission is to work closely with clients and help them achieve their internet goals while establishing a strong online presence. Frontdreams Technologies uses its expertise to propel companies, products, and services to new heights on the web, social media, and search engines. 
Their digital marketing and SEO tactics are fine-tuned to catch attention, generate leads, and drive growth. Businesses may effectively engage with their target market and create long-term relationships with Frontdreams's assistance.
At Frontdreams Technologies, people are creative, passionate, and have a deep understanding of the digital landscape. They possess a versatile skill set that allows them to deliver comprehensive solutions tailored to each brand's unique needs.
Services: 
Website Design

Web Development

Mobile App Development

Software Development

Web Hosting For Business

Cloud Computing

Social Media Marketing

SEO/SEM & Performance

Content Creation
Major clients: British Council, NAPTIP, Cauldron, Vitriol Investment, NTBC
12. Bloomnet Digital Technologies Limited
Bloomnet Digital Technologies is a well-known digital transformation consulting and software development organization. The company focuses on offering corporate clients creative technological solutions.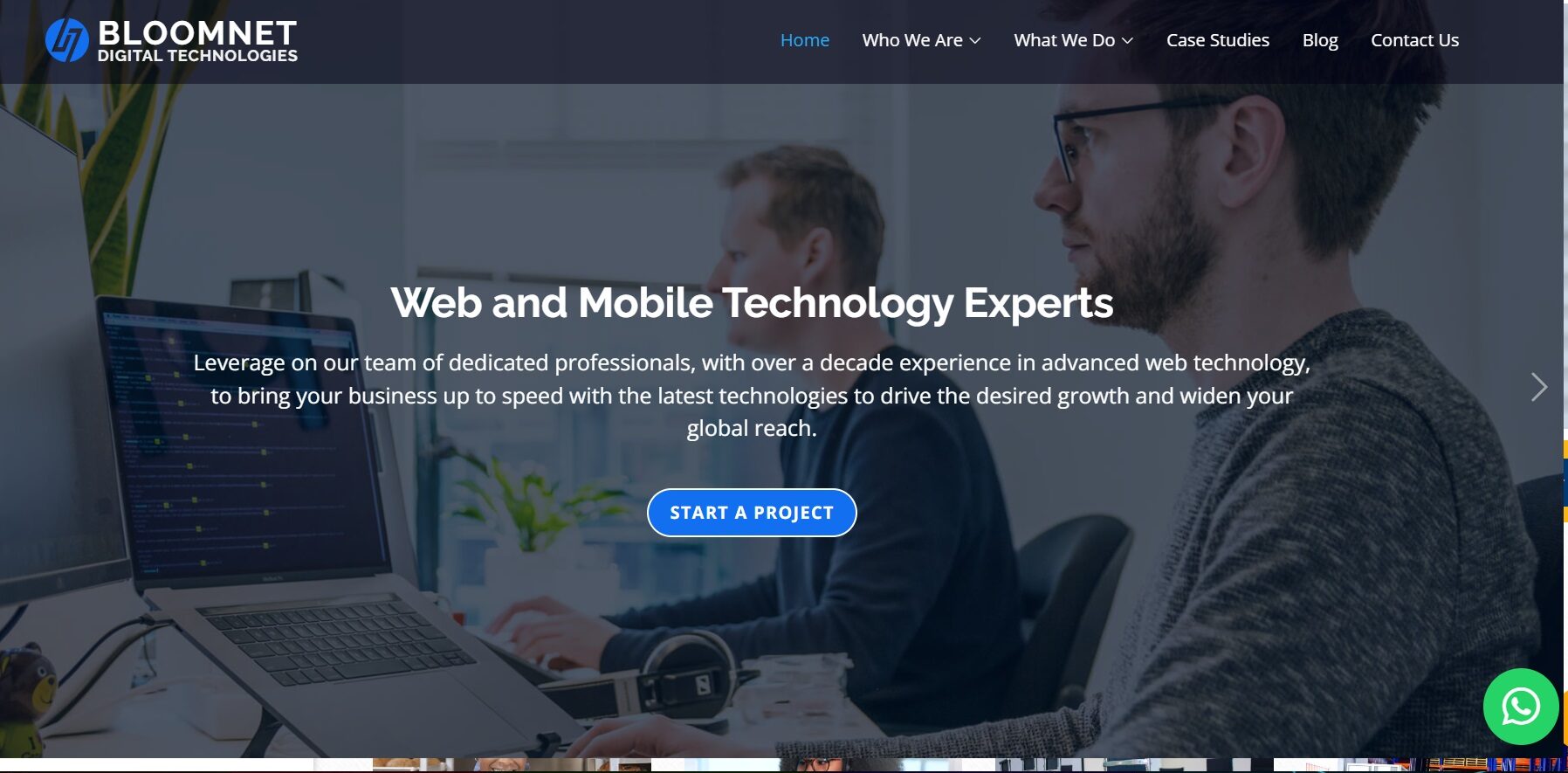 Bloomnet's objective is to help organizations navigate the complex difficulties that arise during their digital transformation journey. With a track record from 2009, Bloomnet has established itself as a visionary and reliable software development partner. 
The company's extensive experience spans various industries, enabling them to bring deep domain expertise to every project we undertake. Their team of highly skilled professionals has a deep understanding of industry trends. They can deliver innovative and scalable software solutions.
Services: 
Web Application Development

Enterprise Software Development

Mobile Application Development

Web3 Development

UI/UX Design

Corporate Identity Management/Branding

Prints & Multimedia

Digital Marketing

Big Data Management & Analytics

IT Consulting

IT Training

General IT Hardware/Accessories Supply
Major clients: Sab Miller, Venezia, Diamond, Life Spring Hospital
13. Gigasec Services Limited
Gigasec Services is a leader in engineering and technology consultancy, focusing on cutting-edge Internet Protocol (IP)-based solutions. Its primary goal is to provide advanced monitoring and control solutions for assets and resources in numerous industries.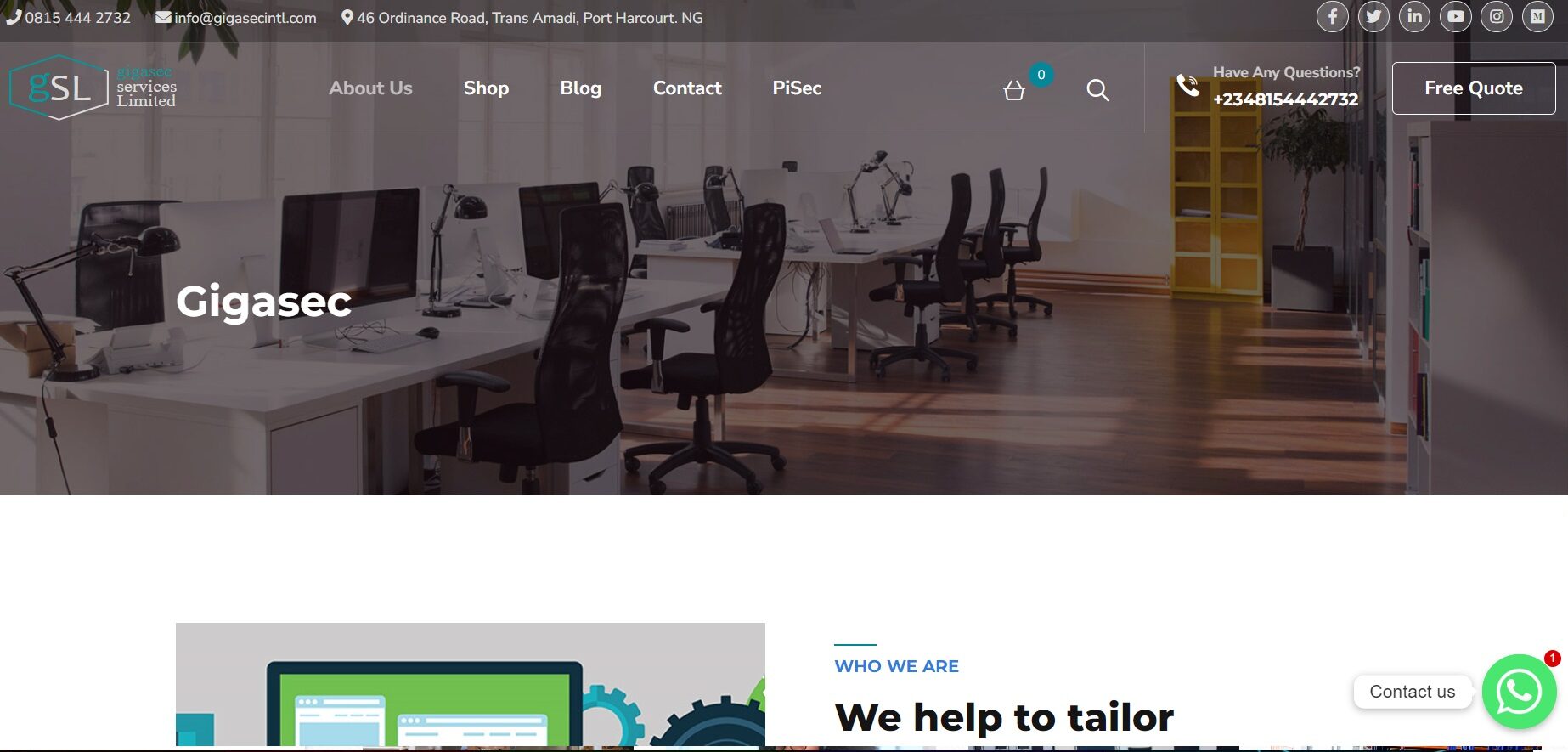 Understanding that each client has distinct demands, Gigasec recognizes that a one-size-fits-all strategy is insufficient. As a result, its skilled team carefully creates and tailors solutions to precisely match each client's individual needs. They believe in providing tailored solutions that provide maximum performance and effectiveness.
Gigasec Services uses the power of IP-based solutions to establish virtual boundaries. This method gives its clients tremendous leverage, allowing them to monitor and control their assets anywhere in the world. 
The company's products offer real-time data collection, analysis, and decision-making. This empowers businesses to optimize their operational process and boost overall efficiency.
Services:
Cybersecurity

Software Development

Application Management & Support

Application Testing

Cloud Consulting & SI

Enterprise App Modernization
Major clients: Enesis, Kingsoo Group, Mudiame, Telos, Weatherford
14. Outcess Solutions
Outcess Solutions is a business process outsourcing and integrated customer engagement company. This company provides innovative solutions that empower individuals, teams, and organizations to thrive.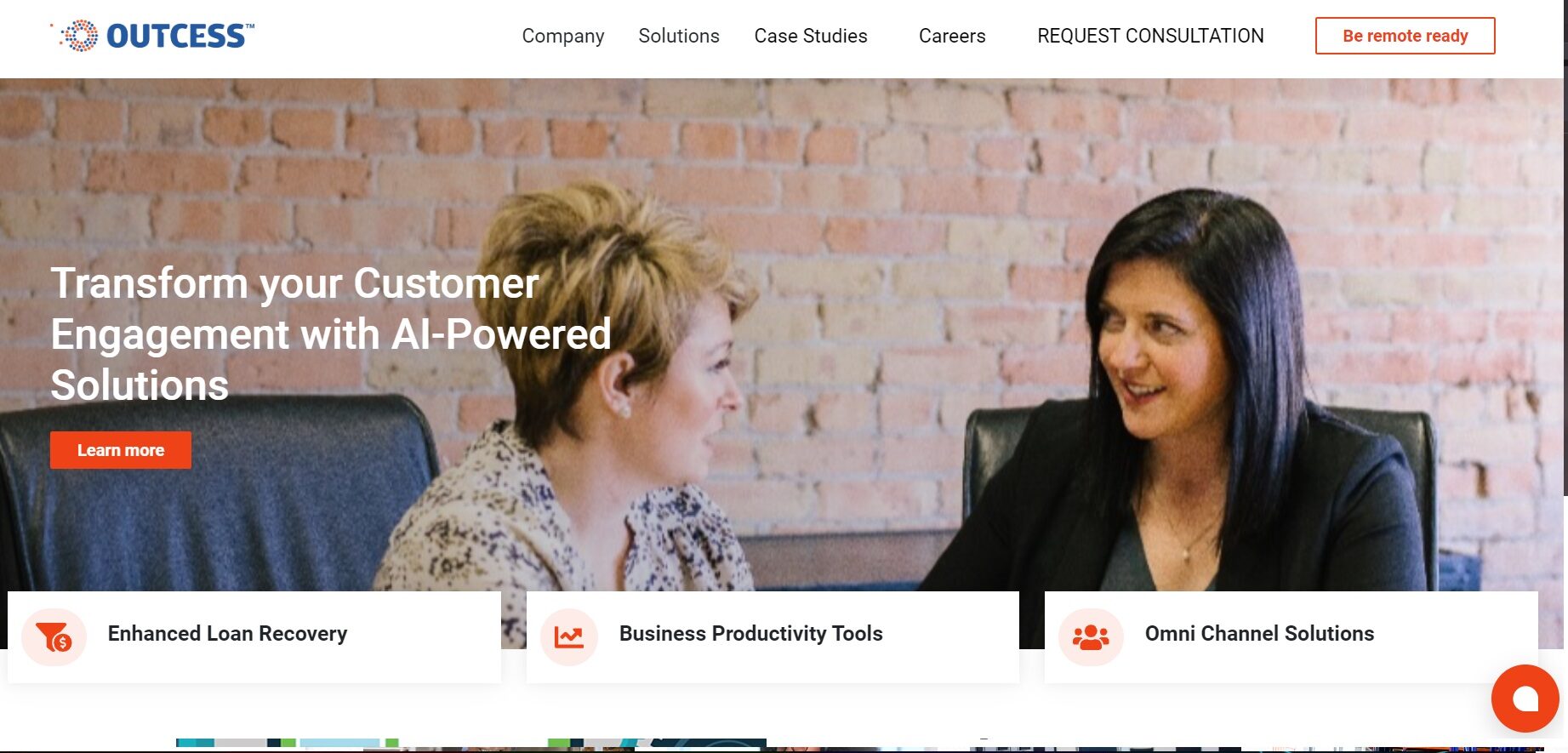 Outcess believes that businesses must embrace digital transformation to stay ahead of the curve. Its mission is to enable organizations to seamlessly connect and enhance all aspects of their operations. This may help them revolutionize how they interact and transact with customers and partners.
Outcess's team of dedicated professionals is committed to delivering tailored solutions that align with your unique needs and objectives. Whether it's customer engagement strategies or business process optimization, they can guide you every step of the way.
Their expertise and comprehensive services can empower businesses to optimize their performance and achieve unprecedented success. 
Services:
Back Office Outsourcing

Call Center Services

Cloud Consulting & SI

Customer Service Outsourcing

IT Managed Services
Major clients: Ameyo, SmartMessage, Microsoft, Drishti, NetFortris, U-connect
15. Techmarket
Techmarket has established a sterling reputation in the ICT industry as a leading provider of practical, time-tested, and state-of-the-art solutions. Its expertise lies in designing and developing innovative solutions that are quick to execute, simple to learn, and easy to use.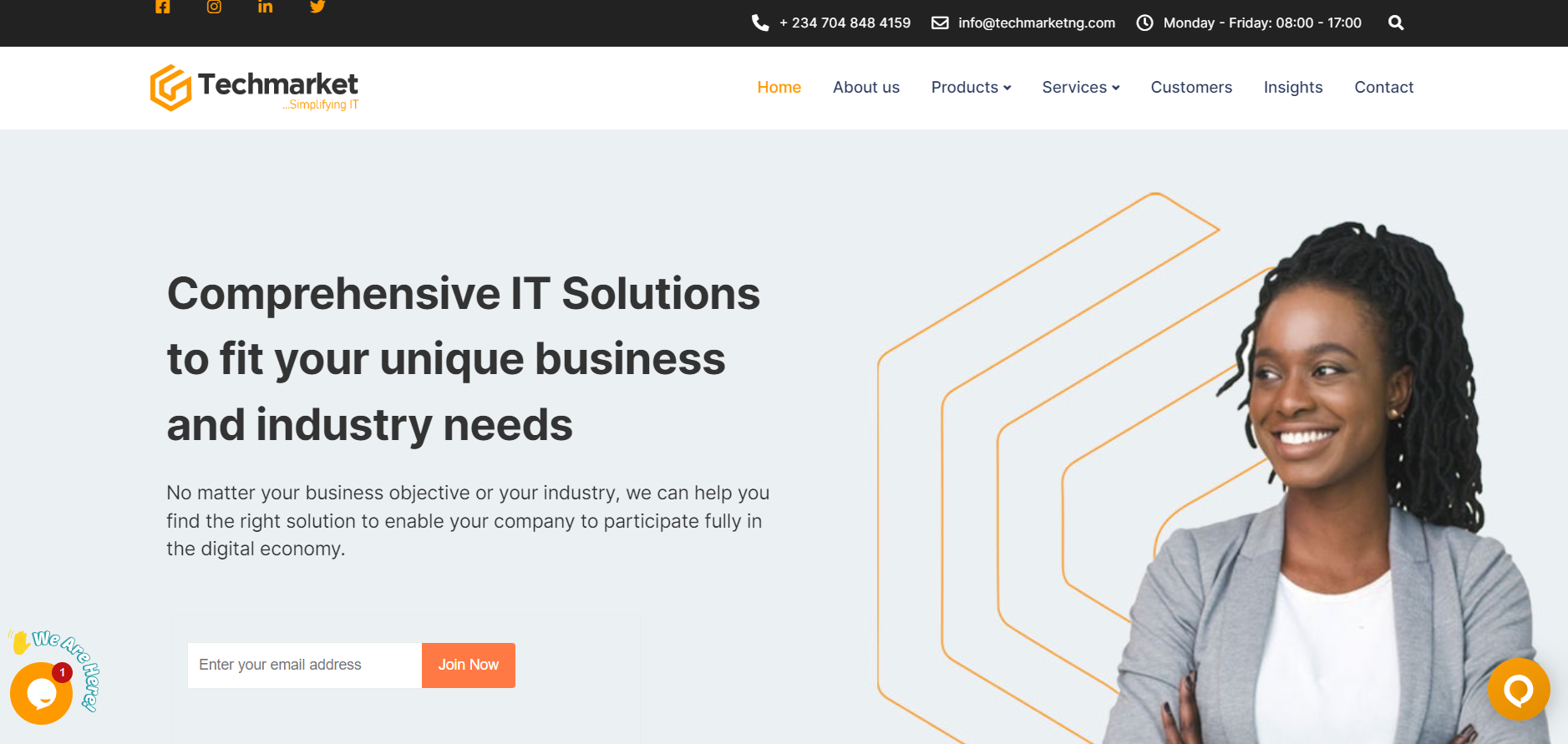 With a dedicated team of seasoned professionals, Techmarket brings years of experience in unified communications deployment, Telepresence, call center solutions, and consultancy. 
Their experts possess in-depth knowledge and a deep understanding of these technologies. This allows Techmarket to deliver comprehensive and tailored solutions that meet the specific needs of its clients.
The company combines technical expertise with a customer-centric approach, working closely with the clients to understand their specific requirements. By doing that, Techmarket can deliver solutions that drive efficiency, productivity, and growth.
Services:
Call Center Services

CRM Consulting and SI

Unified Communications Consulting & SI

IT Managed Services

Cybersecurity
Major clients: Lafarge, TrustBond, Stanbic IBCT, Meristem, Mansard, Cellulant
16. Tech O'Clock
Tech O'Clock, the leading marketing agency in Nigeria, specializes in developing highly effective marketing strategies tailored to suit businesses of all types. Tech O'Clock was founded to empower businesses and maximize profits in the digital marketing industry.
Tech O'Clock is committed to lowering the cost of operating successful digital marketing initiatives, particularly for small and medium-sized businesses in Nigeria. Its mission is to make high-quality marketing available to businesses of all sizes. The company will also help them achieve their objectives and thrive in the digital environment.
What sets the company apart is its ability to consistently deliver outstanding results. To do that, Tech O'Clock combines its creative ideas with extensive experience in the digital marketing space. The company understands the industry's nuances and leverages its knowledge to craft strategies that drive tangible business growth.
Services:
Website Design & Development

SEO

Content Marketing

ECommerce Optimization

Social Media Marketing & Management

PPC Management

Video Production
Major clients: JUX Capital, Optix Limited, Gtext Homes, Crimson Oaks, Emiratal, Ile Ise, Graduate Learn
17. Lumena Technologies
Based in Owerri and Port Harcourt, Nigeria, Lumena Technologies operates as a web design and digital marketing agency. Being one of the top offshore companies, Lumena is dedicated to helping businesses unleash their full potential and achieve their desired goals.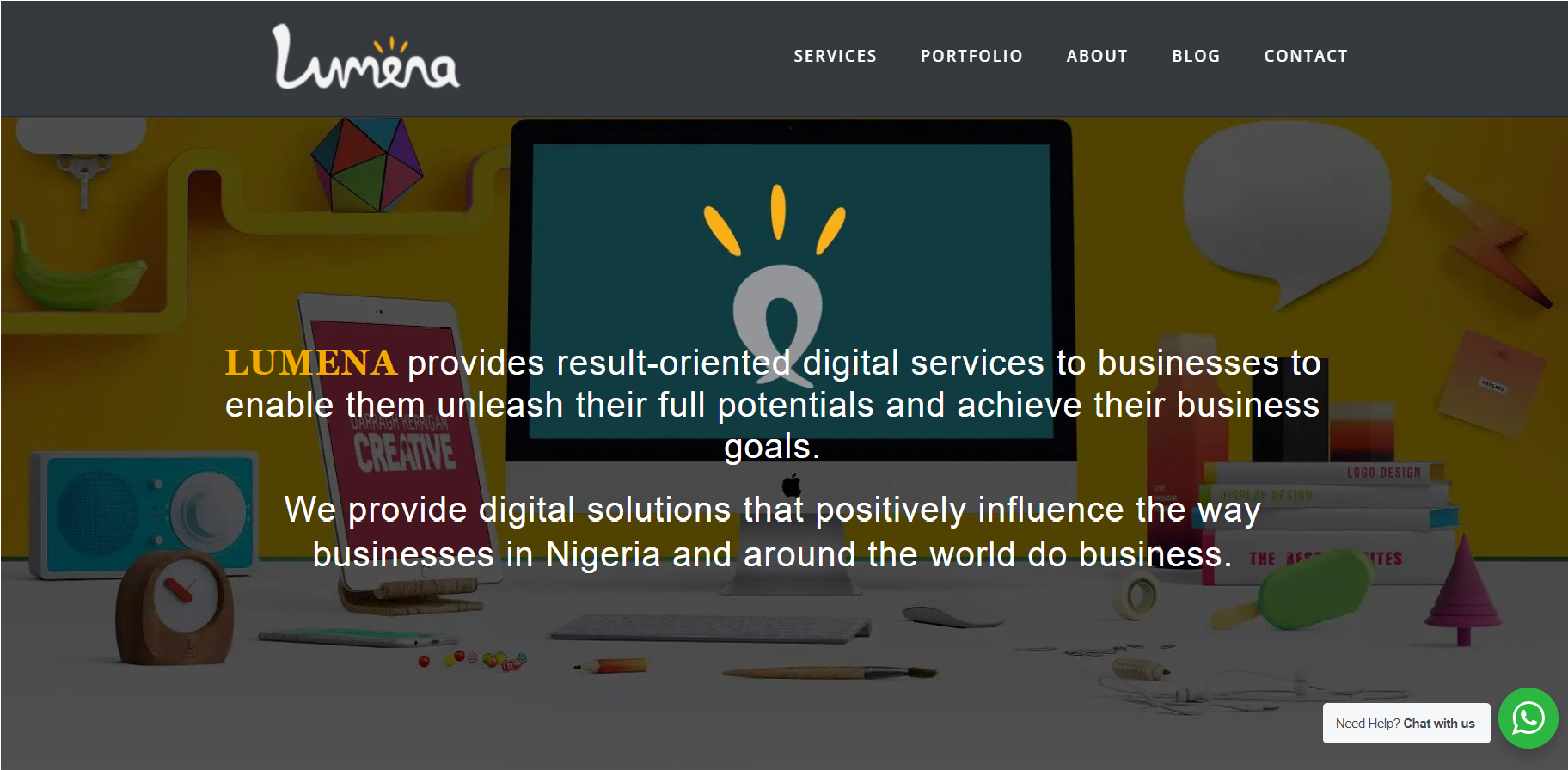 The company specializes in offering innovative digital solutions that positively transform the way businesses operate in Nigeria and globally. Lumena Technologies understands that every client is unique and believes in delivering personalized services tailored to their specific needs. 
To ensure customer satisfaction, Lumena assigns a dedicated project manager to each client. This professional works closely with them to understand their requirements and surpass their expectations. This collaborative approach allows us to build strong relationships and deliver exceptional results.
Lumena aspires to develop long-term client relationships based on trust and great service performance. Its mission is to provide high-quality digital services that promote business growth, improve digital presence, and produce measurable results.
Services:
Web Development

Digital Marketing

Corporate Branding
Major clients: Coalesce Global, Alga Konsult We, NaijaTweeter Lo, Fanfully Sports
18. Simplicity Concept Nigeria
Simplicity Concept Nigeria is a prominent provider of automated hosting and web development services. The company realizes the value of having a consistent online presence, and its goal is to make the process easier for the clients.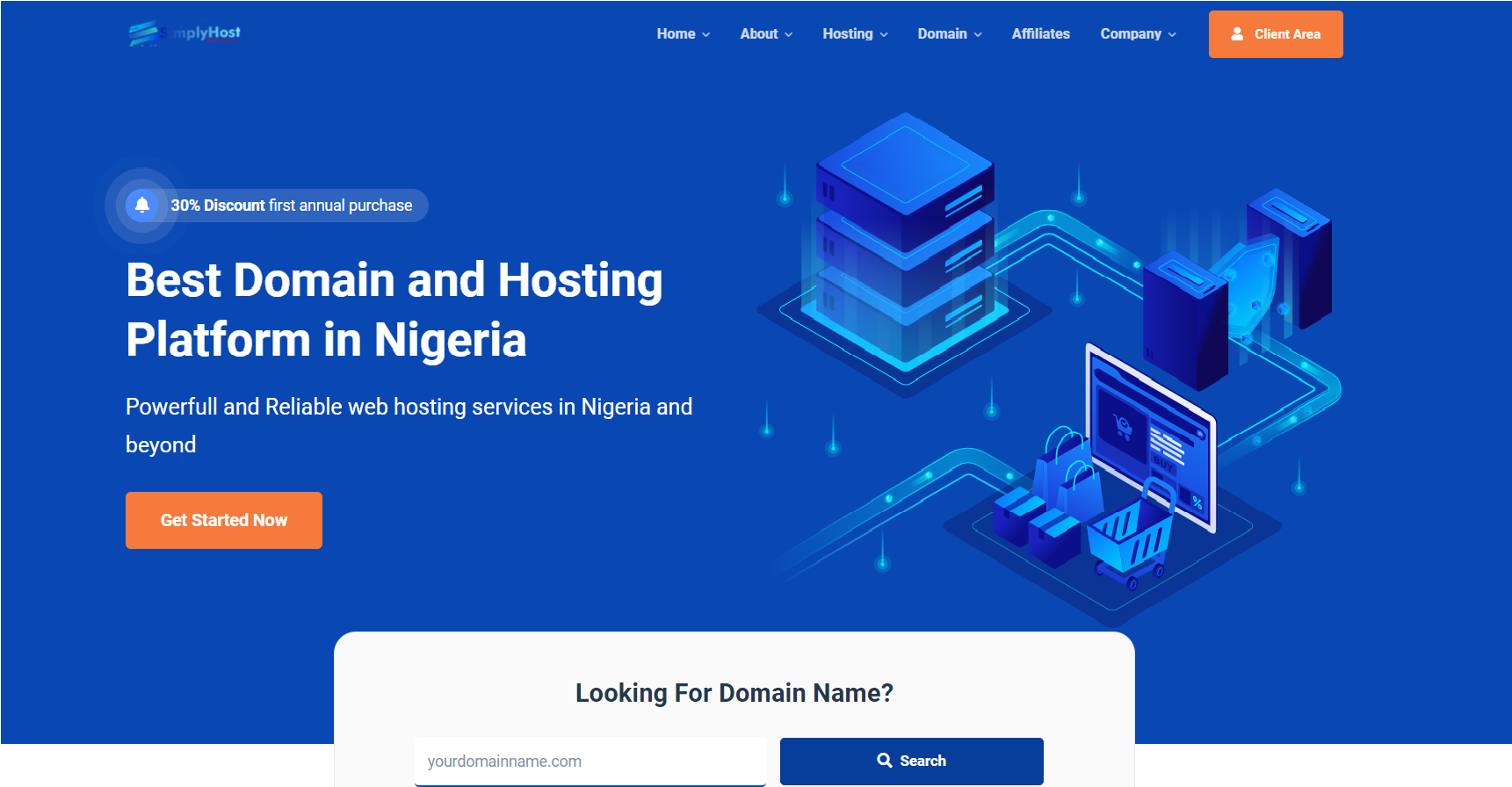 With Simplicity Concept, you can easily get your website up and running on the internet. Its hosting services include storing your website on our servers and assigning it a unique DNS (Domain Name System). 
This DNS serves as the address allowing individuals worldwide to locate and access your website. Simplicity ensures that your website remains accessible and visible to a global audience.
Their web hosting packages are designed to be cost-effective without compromising on reliability. Simplicity provides cPanel, Linux compatibility, MySQL databases, PHP support, and more. With a 99% uptime guarantee and round-the-clock live support, Simplicity prioritizes your website's smooth functioning and availability.
Services:
Custom Software Development

E-Commerce Development

IT Strategy Consulting

Mobile & App Marketing

Mobile App Development

Web Design
Major clients: Christian Unity, PCC, WeHelp, Donna Organic, The Food Plug
19. Nerdbug Limited
NerdBug is a leading digital growth software company that optimizes business value through strategic organizational approaches. Its primary goal is to promote technology adoption by developing tailored solutions for enterprises.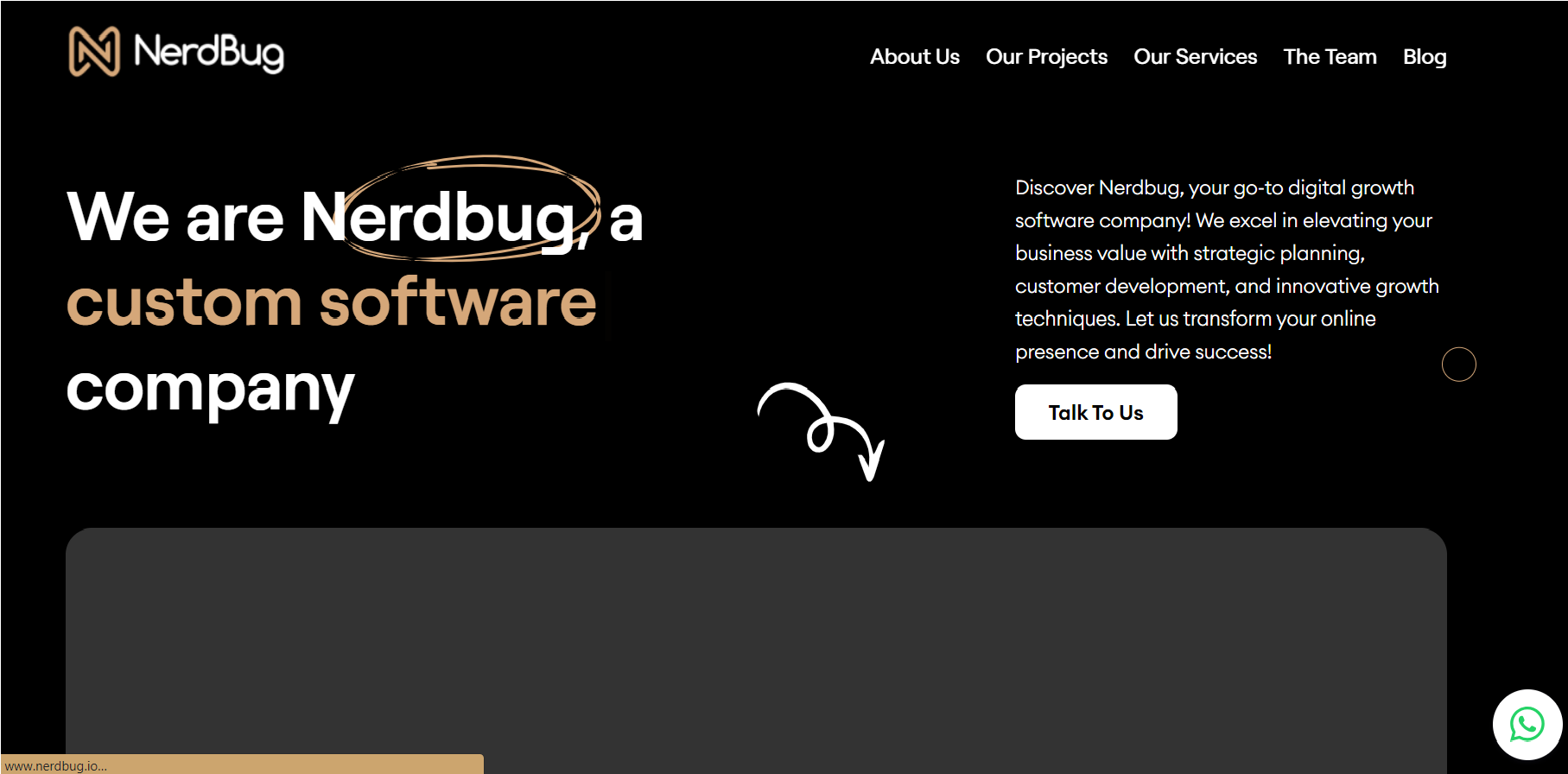 NerBug's vision extends beyond individual projects. The company aspires to create an environment that propels technological advancement in Africa. This allows them to position themselves as the foremost agency on the continent.
Their overarching goal is to inspire and facilitate change through technology. To achieve this, NerdBug actively supports innovative business ideas and engages with local talent to nurture a thriving tech community.
NerdBug is known for its ability to create aesthetically captivating and functional products, regardless of budgetary constraints. Its solutions are tailored to meet clients' specific needs and objectives, leveraging the latest technologies and industry best practices.
Services:
Custom Software Development

Enterprise Solutions

Staff Augmentation

Digital Marketing
Major clients: Troniq Music Limited, eTuition-Hub, Mozia Lawyers, OXLADE
20. Sprinble
Sprinble is a leading digital agency based in Nigeria, specializing in various services.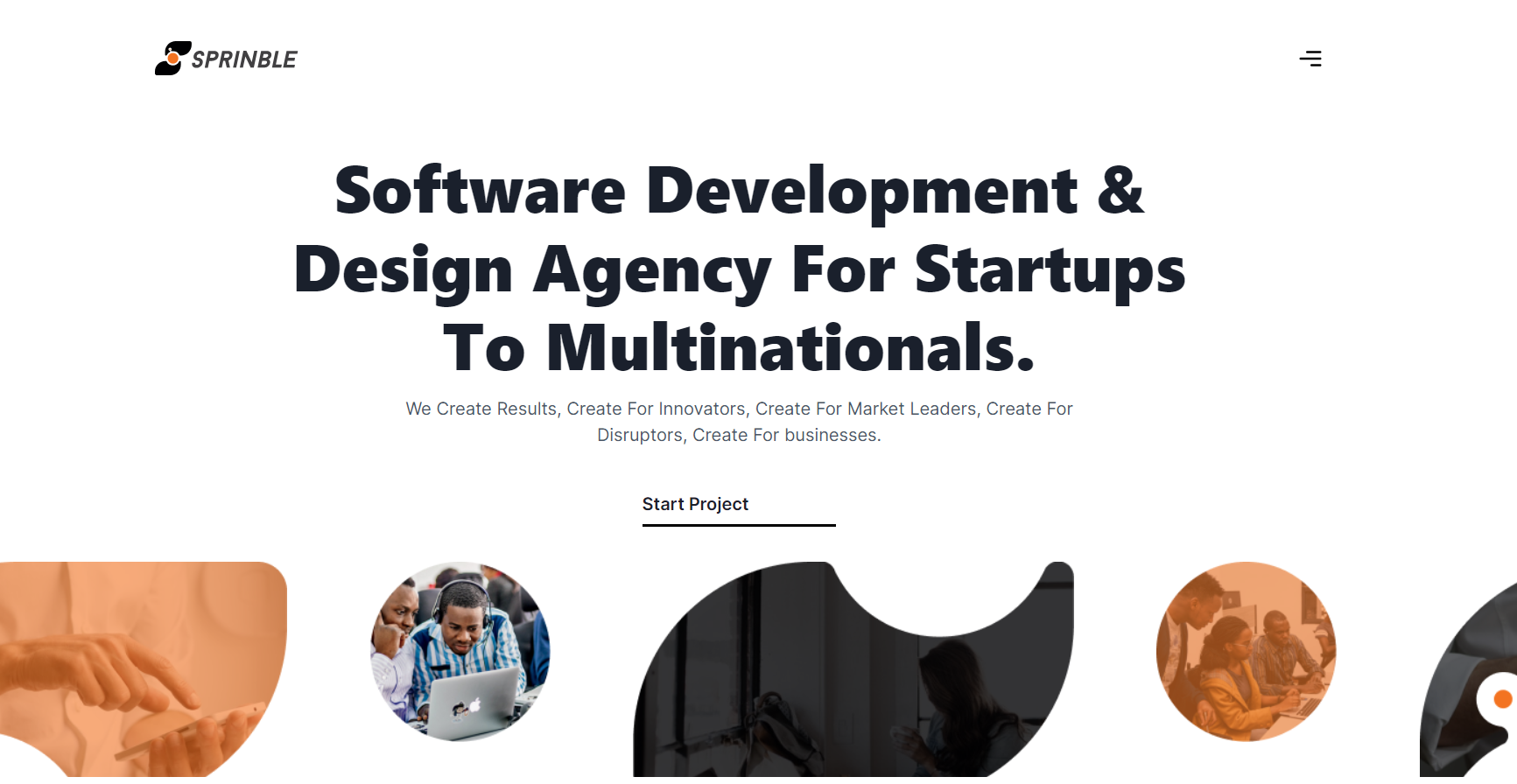 Their core mission is to establish an empowering company that simplifies the achievement of goals for brands and businesses. Sprinble accomplishes this by equipping enterprises with innovative technology, implementing effective digital strategies, and providing comprehensive solutions.
While Sprinble takes pride in delivering outstanding results, its true focus extends beyond mere excellence. The company's driving force lies in creating masterpieces that contribute to the development of society, particularly in Africa. 
They believe in leveraging their expertise and resources to address the tough challenges faced by our continent and make a positive impact. As a partner, you can benefit from Sprinble's deep industry knowledge, technical expertise, and collaborative approach. 
Services: 
Web Development

Mobile Development

Devops & Infrastructure Setup

ERP Solutions

Product Design

Branding

Graphic Design

Design Outsourcing
Major clients: FBNQuest, Kudi Inc., ALML servicing Virgin Atlantic, Globacom, Africa Franchise Institute
Challenges of working with offshore companies in Nigeria
Here are some challenges that businesses should be aware of when working with offshore companies in Nigeria:
Infrastructure and Connectivity

: Limitations in infrastructure in Nigeria, such as intermittent power supplies and unstable internet connectivity, can disrupt workflow and communication. To ensure uninterrupted operations, offshore enterprises may need to invest in backup systems, strong internet connections, and other infrastructure improvements.

Communication and Time Zone Differences

: Offshore businesses in Nigeria may operate in a different time zone, making organizing meetings and coordinating real-time communication difficult. Language differences and cultural nuances can also create communication barriers, requiring extra effort to ensure efficient collaboration.

Data Security

: Protecting intellectual property and maintaining data security can be an issue when working with offshore companies in Nigeria. Companies must carefully assess the offshore provider's security measures, confidentiality agreements, and data protection policies to safeguard sensitive information.
With extensive knowledge and experience in E-commerce, Mageplaza can help you overcome these tough challenges by providing you with :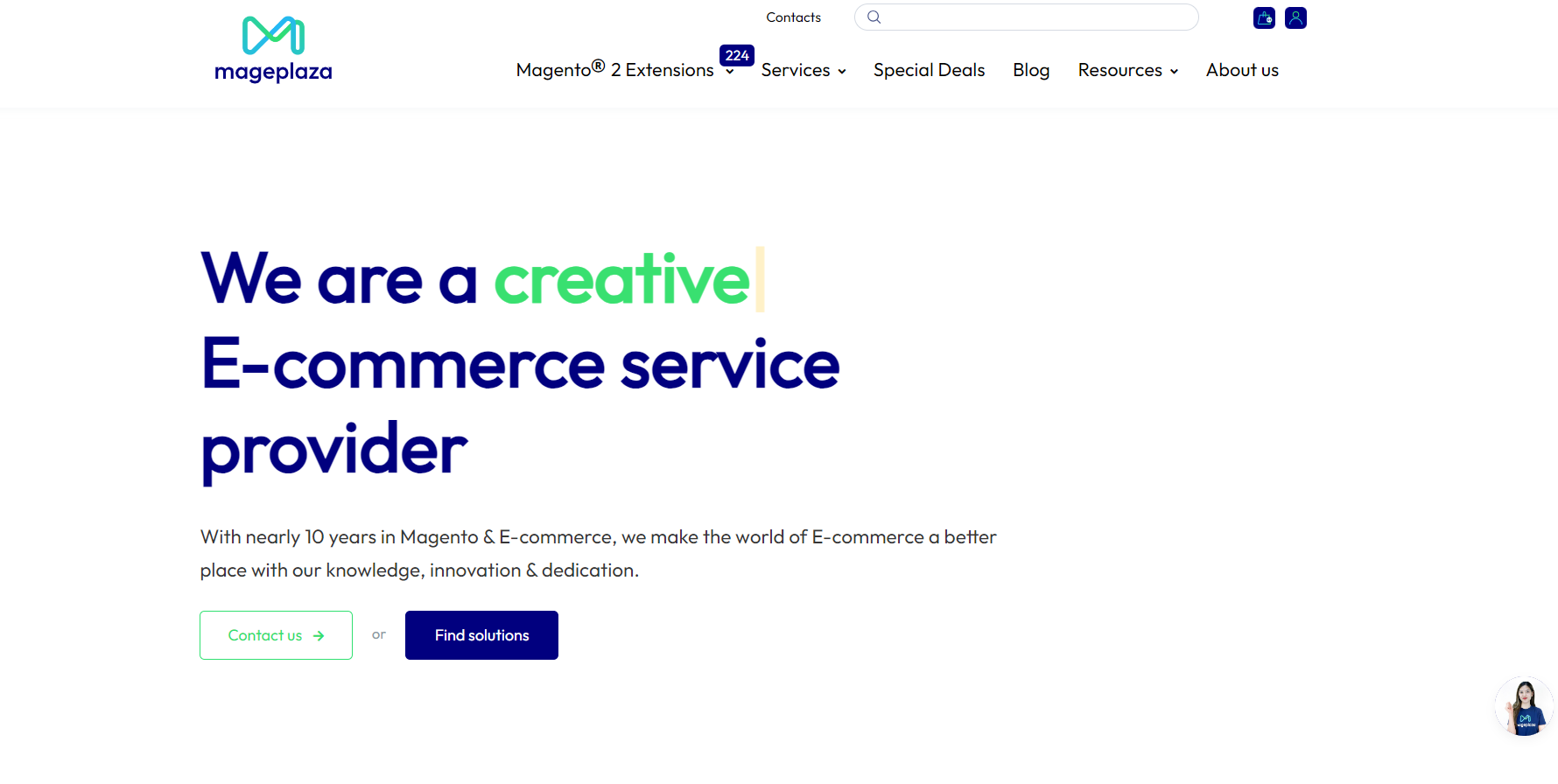 Advanced Security

: Before beginning any project, we will sign non-disclosure agreements (NDAs) and contracts, because your security and privacy are our top priorities. We prioritize the confidentiality of your information, so you can rest assured that your business is carefully protected. 

Continuous Technical Support

: We offer continuous technical assistance to our clients, with our experts promptly addressing any concerns that may arise. Our team is equipped to troubleshoot issues, carry out necessary maintenance tasks, and ensure seamless operation. This will allow you to focus on your core business activities without being hindered by technical complexities.

In-depth Expertise

: With nearly ten years of experience, our experts are well-versed in developing and implementing E-commerce solutions for your business. With our dedicated team by your side, you will confidently achieve your business goals. 
Don't hesitate to contact us today and get the answers you need. Buckle up and get ready to take your first step toward success!
Final words
Nigeria's offshore industry is thriving, and there are numerous companies that stand out for their exceptional services. If you are seeking reliable outsourcing partners, these 20 offshore companies in Nigeria will be a good fit for your business. By partnering with these companies, you can strategically grow your business and thrive in an interconnected world. 
Website Support
& Maintenance Services
Make sure your store is not only in good shape but also thriving with a professional team yet at an affordable price.
Get Started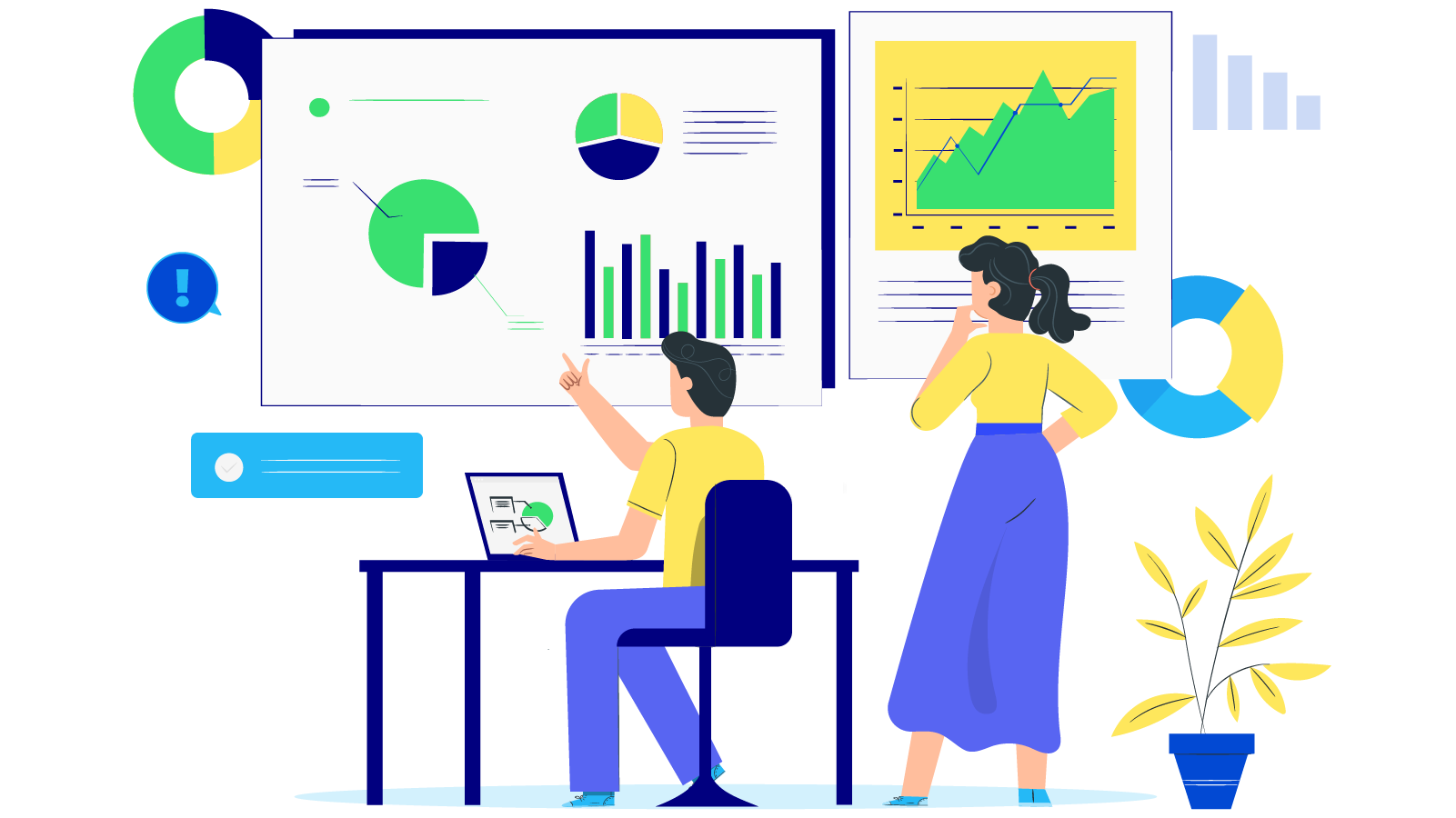 New Posts



Subscribe
Stay in the know
Get special offers on the latest news from Mageplaza.
Earn $10 in reward now!