11 benefits of outsourcing software development
Experienced E-commerce Agency for

Magento/ Adobe Commerce/ Shopify/ Shopware

Development
In today's digital age, software development has become an integral part of practically every organization. But, creating high-quality software may be a complicated and time-consuming process that frequently necessitates specific skills and knowledge. This is where outsourcing software development can be incredibly beneficial.
In this blog, we'll explore 11 key benefits of outsourcing software development and how it can help businesses of all sizes achieve their goals more effectively. Whether you're a startup looking to launch your first product or an established enterprise seeking to optimize your software development processes, outsourcing could be the solution you're looking for.
Table of Content
What is outsourcing software development?
Software development outsourcing involves hiring an external service provider to handle information processes. This includes creating custom software solutions or projects that fulfill the requirements of a business or brand. This approach is beneficial for projects that are difficult to execute using in-house teams.
Attempting to establish a business by hiring a large number of skilled professionals with advanced technology knowledge and renting new infrastructure is not a cost-effective solution. This can lead to increasing operating costs and losing focus on core business goals. Therefore, entrusting these business needs to experts is a smart decision.
According to Statista, software outsourcing revenue is anticipated to exhibit a yearly growth rate (CAGR 2023-2027) of 7.54%. This speaks volumes to the changing needs of developing businesses due to their tendency for application innovation and digital transformation. Software outsourcing has undeniably become a crucial differentiator for the majority of enterprises.
When to outsource software development?
Deciding when to outsource can be a challenging process, as it requires careful consideration of various factors. Here are the key signs that your business may be ready to outsource software development:
Hiring and maintaining an in-house software development staff can be costly for many companies. This is due to the considerable investment required in human resources, infrastructure, and technology.
Outsourcing can be a cost-effective option when a company's budget is restricted. This will help you access essential talents and knowledge without large overhead expenditures.
You lack in-house expertise
If your business lacks the necessary technical skills and expertise to execute a software development project, outsourcing can provide access to a broader pool of experienced professionals. 
Businesses can cooperate with external teams with the technical knowledge, competence, and experience to produce high-quality solutions. These teams generally have varied talents and expertise in various sectors and technologies, allowing them to efficiently execute their projects.
You want flexibility and scalability in your project
As projects grow, their scope may swiftly expand and demand extra assistance. Nevertheless, this does not necessitate the hiring of full-time staff. Outsourcing your software development team can give you a competitive advantage. 
You can use the services of a team of qualified experts to expand your project while maintaining your department's long-term structure. This technique allows you to scale your product without the long-term commitment and costs of hiring a full-time development team.
You want to focus on core competencies
Companies regularly have a limited workforce and resources, and balancing software development with other essential competencies can be difficult. Outsourcing non-core activities such as software development can allow businesses to emphasize their core competencies and strategic goals. By doing this, companies may strengthen their competitive edge and achieve their goals more effectively. 
11 key benefits of outsourcing software development
Outsourcing software development can be advantageous in numerous ways. Here are 11 significant benefits of outsourcing software development that you may need to consider before starting your next project:
Access to a huge pool of talent
One of the main advantages of outsourcing software development is the ability to access top talent and expertise. The software development landscape is continually changing, affected by rapid technological breakthroughs, industry demands, and shifting customer preferences.
Staying ahead of the competition is vital for businesses offering unique products or services. To this end, businesses need access to the best software engineers, designers, and project managers who can help them fulfill their goals.
Outsourcing software development for a new project is an effective strategy to address the current market's IT skill shortages. Businesses can reach a huge pool of experts with cutting-edge technology skills to create extraordinary results through outsourcing.
Time-saving
Outsourcing specific tasks to another organization can considerably reduce the time needed for software development. A partnership with a third party can help speed up the process while maintaining efficiency. 
Also, the time spent selecting a suitable IT company for outsourcing is often quicker than the time spent recruiting in-house developers.
Cost-saving
When opposed to hiring an in-house team, one of the benefits of outsourcing software development is that businesses can lower project expenses. According to a survey by PA Consulting, most UK businesses, at 71%, cited cost reduction as the primary motivation for outsourcing. 
Outsourcing software development can save you a lot of money
Aside from the extra costs of the recruitment process, which can be fairly costly in today's competitive IT talent market, companies must also bear the costs of employee training, infrastructure setup, etc. 
Flexibility
Another key benefit of outsourcing software development is the flexibility. Outsourcing software development allows businesses to adjust their workforce according to their needs. 
For example, if a company has an in-house team but is experiencing a busy period, it may seek additional assistance to reduce the pressure on its workforce. 
Alternatively, if a company has to create a product or service requiring specialized knowledge, outsourcing might provide access to a competent pool of experts with the necessary skill set.
Additionally, businesses of all sizes and industries frequently juggle many obligations and activities to achieve balance. Yet, while managing hiring, training, and other activities, it is easy to ignore the core responsibility of customized software development. 
Therefore, outsourcing software development to a third-party agency can give businesses the flexibility they need to respond to changing business needs.
Quick time to market
In a market where time is money, businesses strive to lead the software development market with digital innovation and creativity.
Outsourcing software development can speed up your company's development process, allowing you to be the first to market and potentially secure your organization's success. Businesses may offer high-quality products faster by employing an external team of specialists. 
Resource optimization
Having an in-house team of capable developers does not necessarily mean that every challenge or project should be assigned to them. Assessing the time and effort required to complete activities or projects is vital before deciding whether outsourcing is necessary.
In some cases, developers within a company may already be working on projects that directly support corporate goals. Outsourcing allows skilled individuals to focus on the most critical tasks, optimizing resources and improving overall efficiency.
Reputable and experienced software development outsourcing companies provide customizable alternatives and specialized teams ready to begin working on projects immediately. While work may still be disrupted due to illness, holidays, or unanticipated situations, outsourcing assures that software development projects are completed successfully.
Technological advancement
Another benefit of outsourcing software development is access to the latest technologies. Employees at software development companies that value innovation often have extensive knowledge of various industries. These individuals have most likely worked on various projects and industries, giving them the necessary knowledge to create cutting-edge and proven solutions.
Importantly, these companies have the time and resources to train their employees on recent technology stacks and industry trends. This can guarantee that their clients have access to specialized talents and top-tier software development experience.
Reduction of risks
Outsourcing software development to experts can help minimize the risk of data security breaches. Highly skilled engineers and specialized security teams that are current on the latest cybersecurity threats can help strengthen security measures against external attacks. 
The danger of not delivering a high-quality project on time can be greatly lowered by collaborating with an experienced and skilled external party.
Product quality improvement
One of the outstanding benefits of outsourcing software development is the delivery of quality products and services. Quality is an important factor when assessing how effectively modern software products work. Because many information systems now have millions of users, even minor software errors can cause major problems.
Custom software development companies have skilled professionals who can create high-quality software that meets established standards. After extensive testing and trials, the resulting application will be of better quality, with stronger architecture and a superior user experience.
Security enhancements
Software development outsourcing companies often have dedicated security teams that are up to date on the latest cybersecurity risks and have implemented stringent security procedures. These teams can assist in identifying potential security vulnerabilities and implementing relevant mitigation measures.
Additionally, outsourcing software development companies have experience working with numerous compliance standards. This can help businesses ensure the software being built fulfills the relevant requirements. 
A new perspective unlocked
Working on daily tasks can sometimes limit the creation of innovative and creative solutions. Businesses can gain new knowledge and receive valuable feedback by collaborating with an outsourced team. This can help spark new ideas and improve the quality of work and projects.
When working with external partners, businesses can benefit from fresh perspectives and diverse experiences that can lead to unique solutions. These partners can offer insights and approaches that the organization may not have considered.
External partners can also provide honest and constructive feedback, which can improve the quality of work and development. This feedback can be used to improve existing concepts and methods, leading to superior results.
Tips for outsourcing software development
Select the right outsourcing partner
To ensure a successful partnership, starting off on the right foot is important. This involves understanding the project's development, deliverables, deadlines, and other details. It is also crucial to research the partner company's reputation in the industry and their past work, recruitment process, and expertise.
When considering a partner for software development, Mageplaza is an excellent choice for your business. With nearly 10 years of experience in Magento & E-commerce, we can guarantee that your projects will be in good hands.
Here are the benefits of outsourcing software development to Mageplaza:
Expertise: Our developers possess in-depth knowledge of the platform's features, customization options, and industry best practices. This allows us to provide our clients with customized services to meet their unique needs. 
Security: We will sign NDAs and contracts to safeguard your privacy and security before any project. We will ensure that your data is kept up-to-date and secure by implementing robust security measures.
Technical support: Our experts offer continuous technical support to clients, resolving issues, performing maintenance tasks, and ensuring smooth operation. This allows you to focus on growing your brand without technical complexities.
Competitive pricing: Starting at just $15/hour, our service offers excellent value for your investment. We offer various engagement models, including hourly rates and fixed-price contracts, to suit your budget and specific needs.
With all of these advantages, you can rest assured that we will help transform and take your business to the next level. Contact us today to get more information!
Choose the proper outsourcing model
There are three major outsourcing models for you to consider: project-based model, dedicated development team, and staff augmentation. Understanding the distinctions between these models and choosing the one that best fits your requirements is essential. 
Conducting an internal assessment and evaluating your strengths, weaknesses, and experience can help make this decision. Remember that software outsourcing services can be tailored to meet your requirements, ensuring that your choice will always be customized to your needs.
Set clear expectations
While the goals of different projects may differ, setting clear expectations from the start can considerably impact the project's growth and progress. Additionally, running frequent evaluations over time to track progress and identify areas where improvements may be needed before investing too many resources is good.
Focus on scalability
The best software outsourcing companies usually start with a maintenance plan suited to your needs. This guarantees that a strategy is in place to support your software's scalability when development is complete.
Prioritize communication
Effective and transparent communication is fundamental to the success of any software development project, whether an internal or external team manages it. When all messages and feedback are effectively conveyed, it strongly indicates that the project is headed toward success. Therefore, it is essential to establish standard communication channels for your project.
Conclusion
In a nutshell, outsourcing software development has numerous benefits, including cost savings, access to specialized expertise, increased flexibility, and more. Businesses can thrive in the ever-evolving digital age by partnering with the right outsourcing company. Outsourcing software development can help businesses achieve their goals and succeed in today's competitive marketplace. 

Marketing Manager of Mageplaza. Summer is attracted by new things. She loves writing, travelling and photography. Perceives herself as a part-time gymmer and a full-time dream chaser.
Website Support
& Maintenance Services
Make sure your store is not only in good shape but also thriving with a professional team yet at an affordable price.
Get Started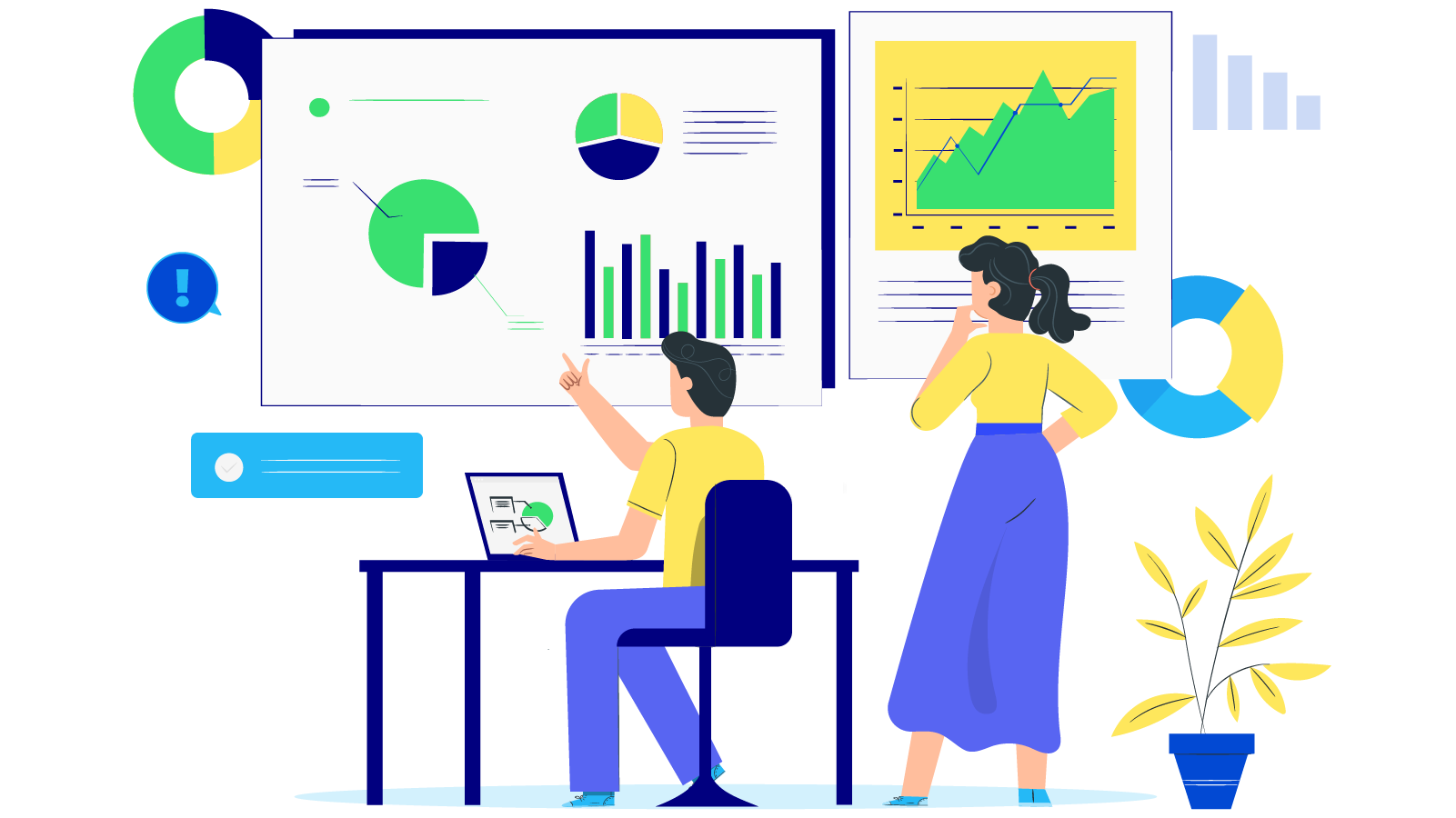 New Posts



People also searched for
benefits of outsourcing software development
2.2.x, 2.3.x, 2.4.x
Subscribe
Stay in the know
Get special offers on the latest news from Mageplaza.
Earn $10 in reward now!