Upgrade wishlists to make your customers happy
The Most Popular Extension Builder for

Magento 2
With a big catalog of 224+ extensions for your online store
Holiday shopping seasons will definitely baffle one's resolution of becoming a provident spender since the shopping spree in this period is irresistible. The remarkable growth in the eCommerce fundamental has created an explicit market competition among online stores where getting customers to browse your website is not enough to persuade them into making their final purchase decision. Nowadays, with just a few clicks, customers can easily get access to a variety of choices, especially in holiday seasons, which they can compare to opt for the best offer.
This scenario triggered the need for a strategy that could help make customers stay on your website. This is why Wish List was established to optimize customers' shopping experience and keep them company through the chaos of seasonal shopping holidays.
Ultimate Guide for Holiday Shopping Season
An A-Z guide for your marketing and sale campaigns this shopping season
Download PDF
Related posts:
Table of Contents
What Is A Wish List?
Primitive as it seems, a wishlist gathers your desires in one place. A wish list is an eCommerce feature that enables customers to store their demanded products and save them to their personal user account for later purchase if they do not have the intention of making an immediate purchase. It's like giving customers a free entrance ticket to window-shop on the store to later stimulate their desire to buy with the displayed products.
Wishlists are often made available in the page header (next to the cart button) and on product pages (often near the Add to Cart button) where customers may find easy to access the feature. Despite sharing the same function of saving products, shopping cart and wishlist portray different levels of purchase commitment.
Adding a certain product to the shopping cart, customers don't necessarily have to sign up which makes the product adding process much easier. Therefore, the demand for that product might be temporary. Adding products to wishlist, however, sees an opposite scenario. Customers have to sign in or register to create a list. The process may witness customers' reluctance, but once they agree with the request, it means the products added are highly desired and likely to be resulted in a purchase.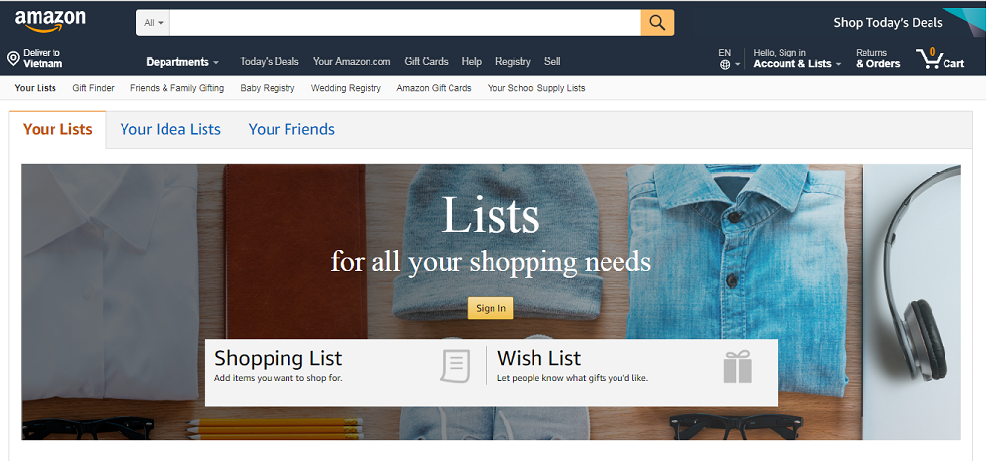 Eg. To create an Amazon wishlist, users are requested to sign in or register.
Some people consider the purpose of sharing a list of desired products to others of the term wishlist as greedy or appropriate since it may look like wishlist creators are asking (or begging) others to gift them. This psychological thought somewhat prevents users from recognizing other useful wishlist functions. For a more friendly shopping experience, some retailers address the function as Favorites or My/Your Idea List while maintaining the same operation.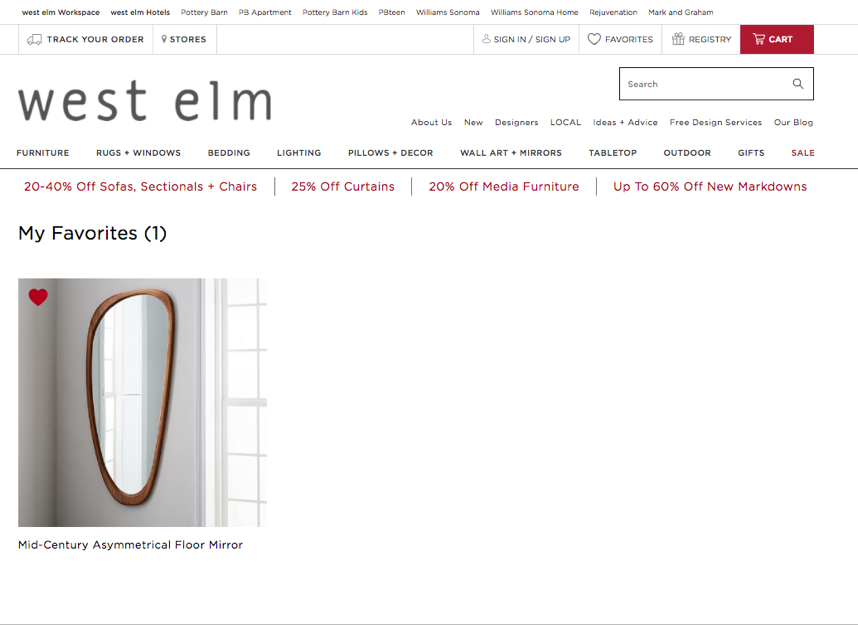 West Elm named its wishlist functionality Favorites, avoiding the greedy connotation of the word wishlist. (Source: nngroup.com)
How Wish Lists Benefit Customers
A friendly reminder
A customer's act from drawing interest in a product to making a final check out for it is not always evident. When shoppers have not made up their mind to order yet they want to be reminded about the product details, they can utilize wishlist functionality to help them keep track of the product among other various items in the search process.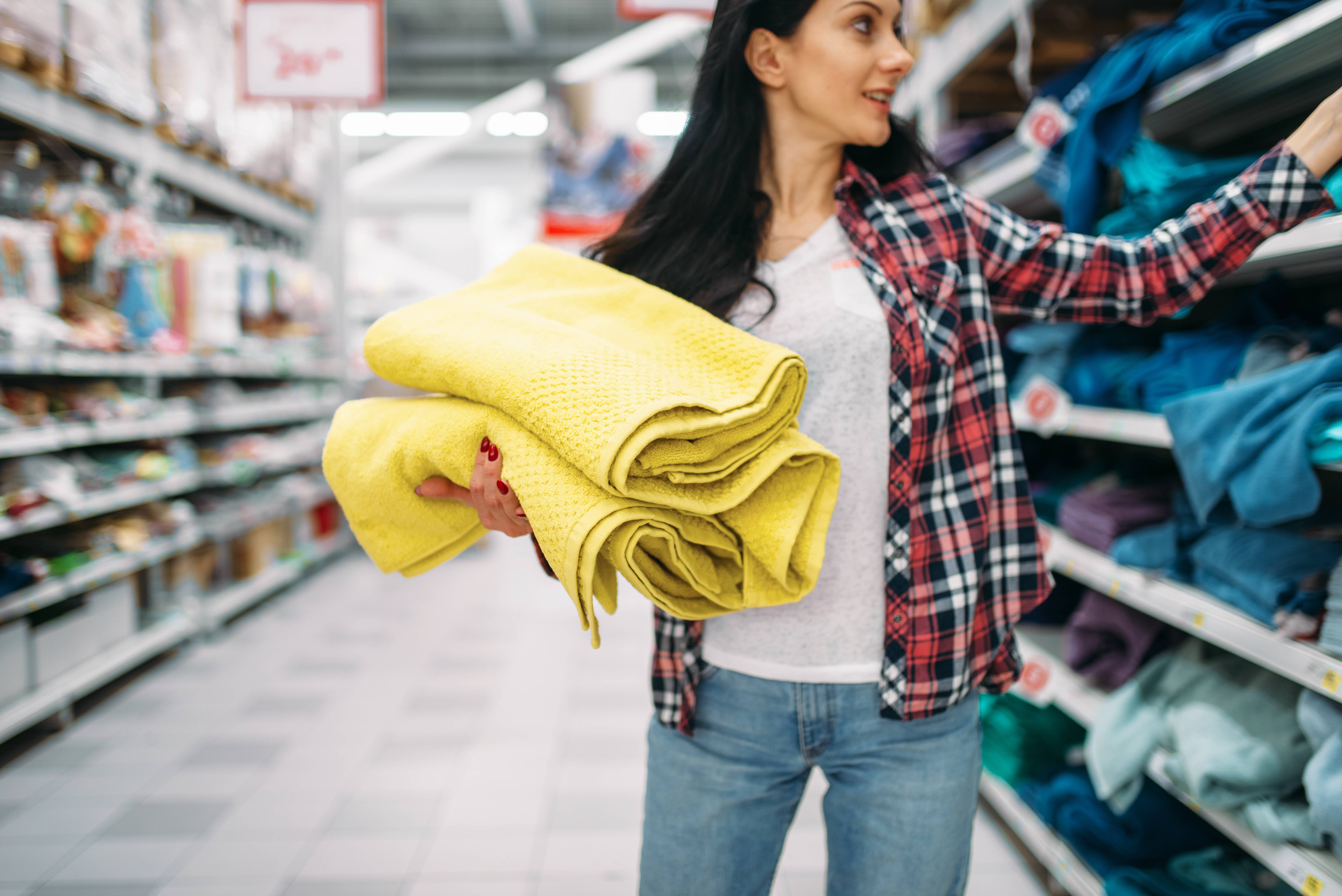 Furthermore, customers will also be informed if the products added to wish lists are offered at a discounted price. This is an effective approach to regain customer's initiative interest in the product whose price was once an obstacle.
Out of stock? No problem!
A wishlist is an optimal solution to unavailable basket button in which the customers cannot add an item to their basket as the product is temporarily out of stock or the remaining products do not match their interest. With the wishlist function, customers can now receive notifications when the selected product is back in stock so that they can reconsider to commit a purchase.
Express care for customers by constantly updating them with every change in product availability and price
Check it out!
Related post: Product Alerts - Send notification emails when an item is restocked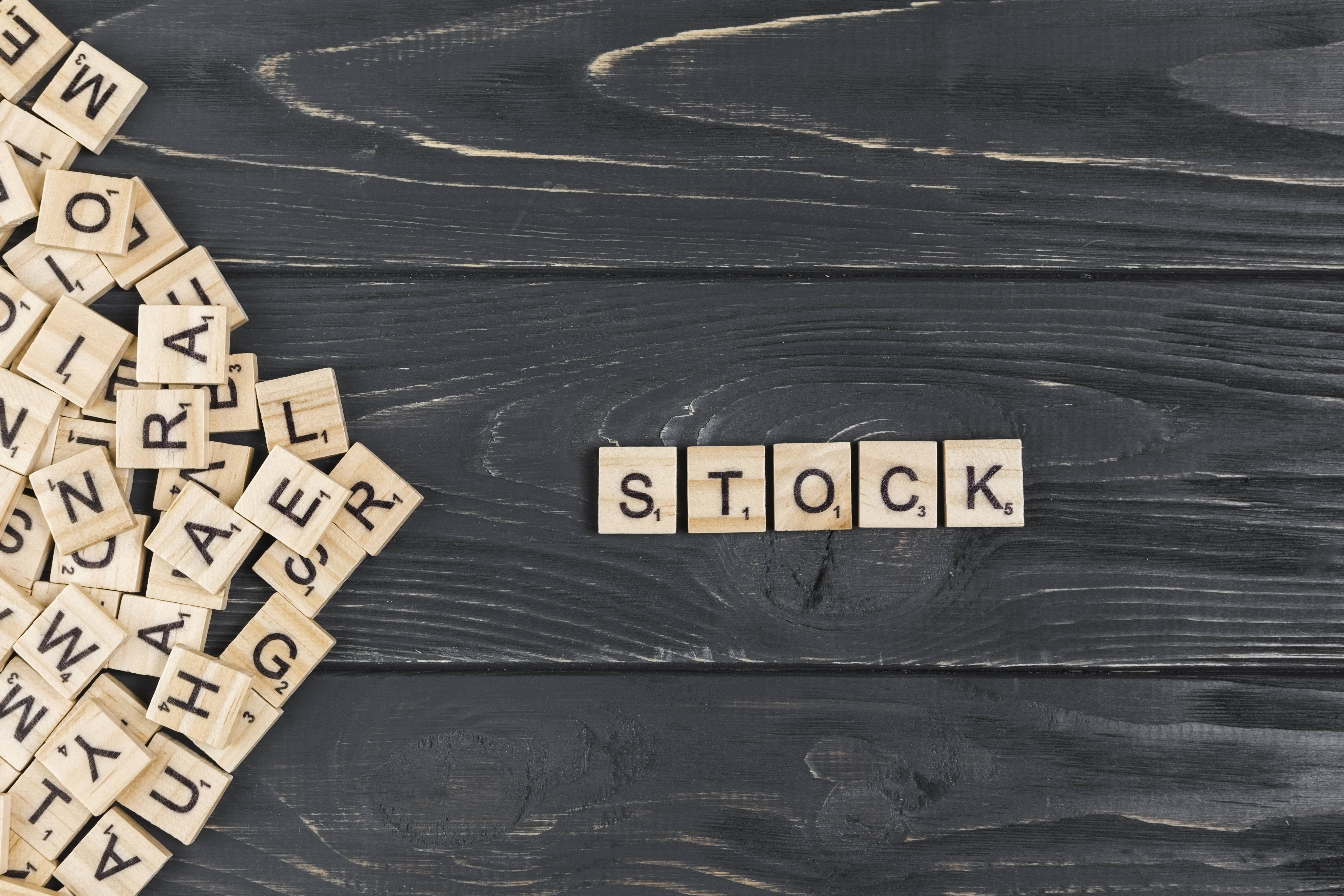 Sharing is caring
Gifting has never been easier with the mechanism of wishlist. After a wishlist is created, users can share their buying options with their friends, families or close ones via email as a suggestion for holiday presents. It is the easiest and most technological way to let people grant wishes and love. Many users have even chosen the sample wishlists recommended directly by retailers to get references for gifting ideas, proving the ultimate use of wishlist in supporting and providing convenience for customers.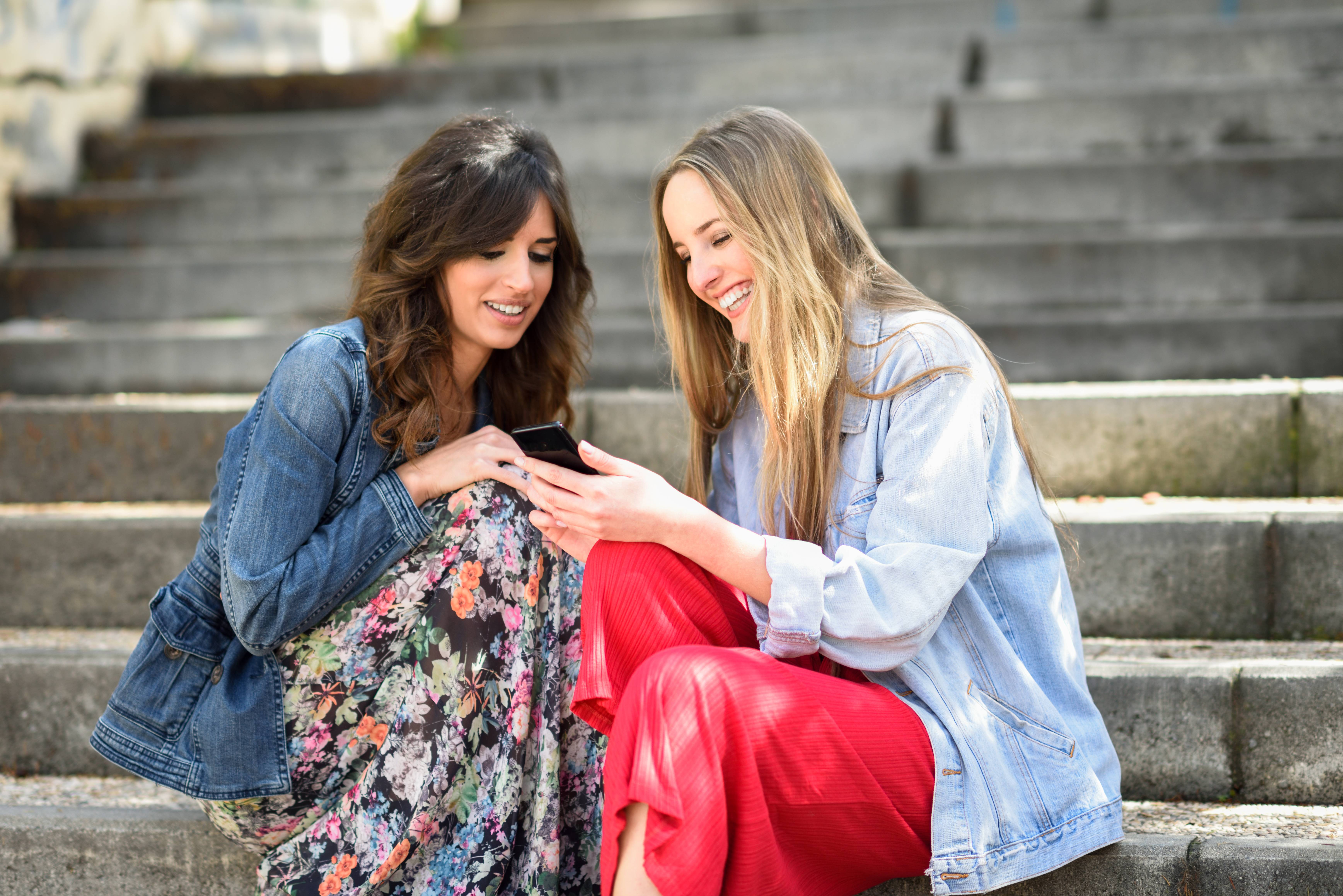 Wish Lists In Holiday Shopping Seasons: What Retailers Can Expect
2018 holiday shopping season on eCommerce platform is reported to be the strongest over the last six years. As the platform grows tremendously, the role of wish lists as a reminder and recommendation tool is becoming indispensable.
It doesn't matter if shoppers are making in-store or online visit, 75% of them desire the convenience held by wish lists. Retailers should consider making wishlist creating a process on websites easier for customers to utilize wishlist functions in the upcoming shopping season.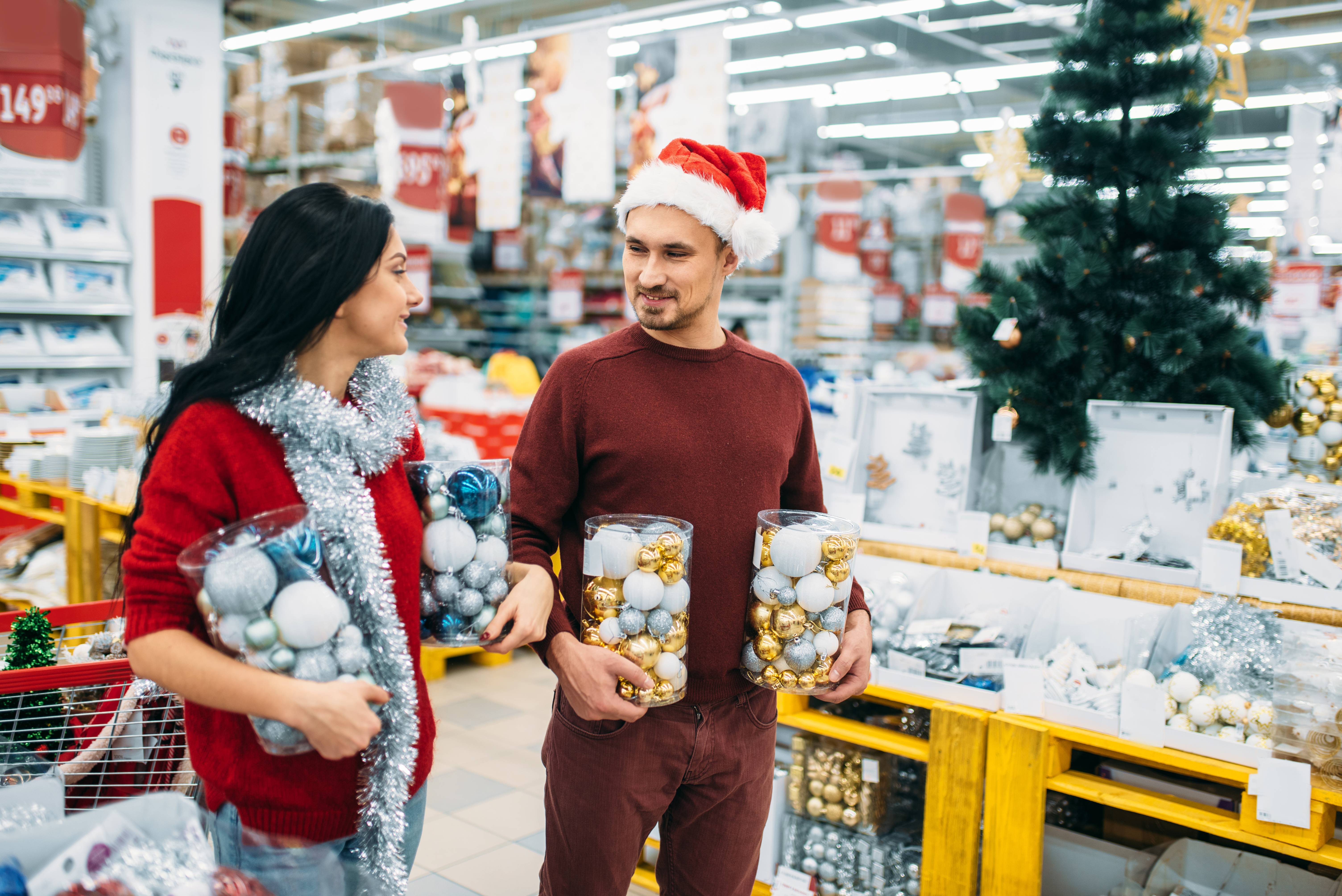 Save your shoppers time and effort
During holiday shopping season when a variety of items are displayed in online stores, eCommerce sites usually suggest a list of possible gift ideas that customers can consider buying for their family and friends. Direct recommendations made by retailers will offer shoppers, especially those who are busy, an effective guide for an ideal shopping list, which makes the shopping process more time-saving and efficient.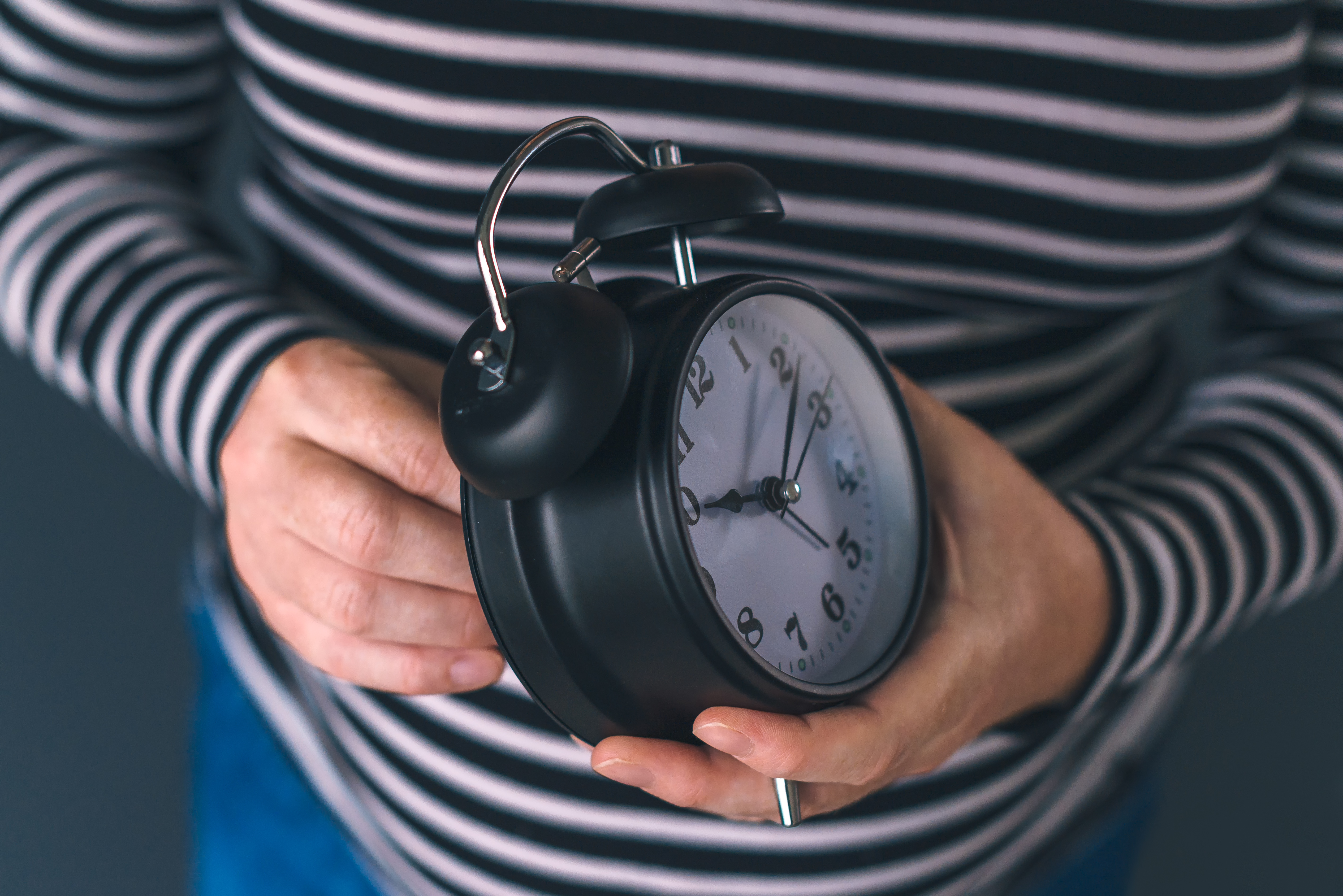 Offer High-Quality Customer Service
A wish list allows customers to build trust in a certain brand with fulfilled demands. It helps to ensure a high level of customer service since customers don't necessarily have to check whether the desired products have arrived in stock.
The gifting suggestions offered by wishlist during holiday shopping seasons also ensures the credibility customers have in brands. It's an evident proof of a particular market research conducted by the business to infer specific customer demand traits. Customers can now enjoy the spree of holiday gifting without concerning about gift receivers' preference.
Analyze Customer Choices
Wishlist, in this case, plays the role of a market survey. The function of "add to wishlist" allows retailers to gather statistics and figures from customers' consuming behaviour. Products added to wishlist reflect customers' demands and expectations in the future stock planning of the brand. The most added products may tell retailers a suggestion of which product line they should expand market capability and invest in more.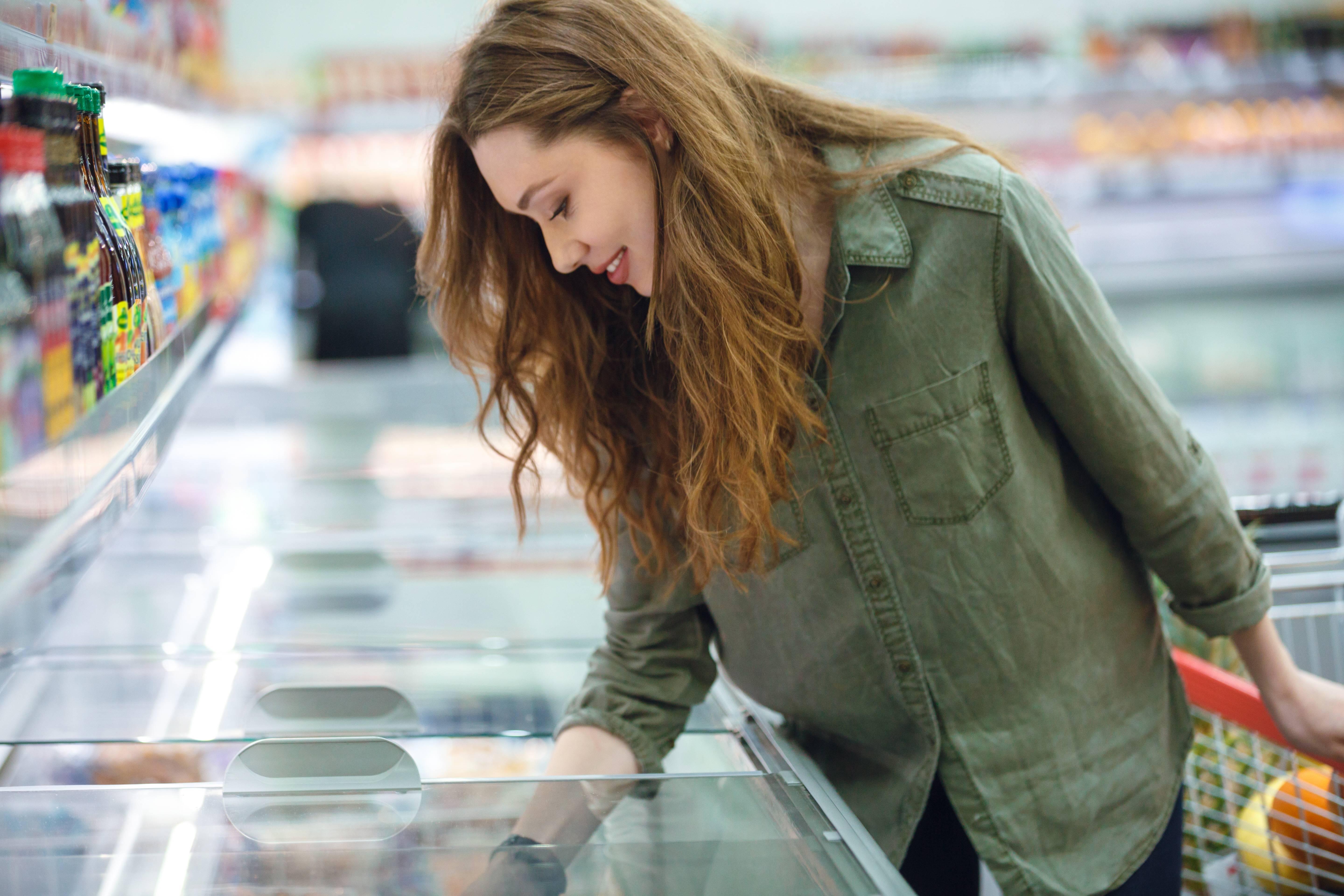 Promote Products
Wishlist can be an effective approach to recommend premieres and other special packages. Brands can take advantage of the shopping flow to introduce both new and existing products in the form of an ideal suggestion list. This promotional strategy is actually a win-win situation for both suppliers and consumers when brands can highlight their products to increase profitability while adding value to customers at every purchase.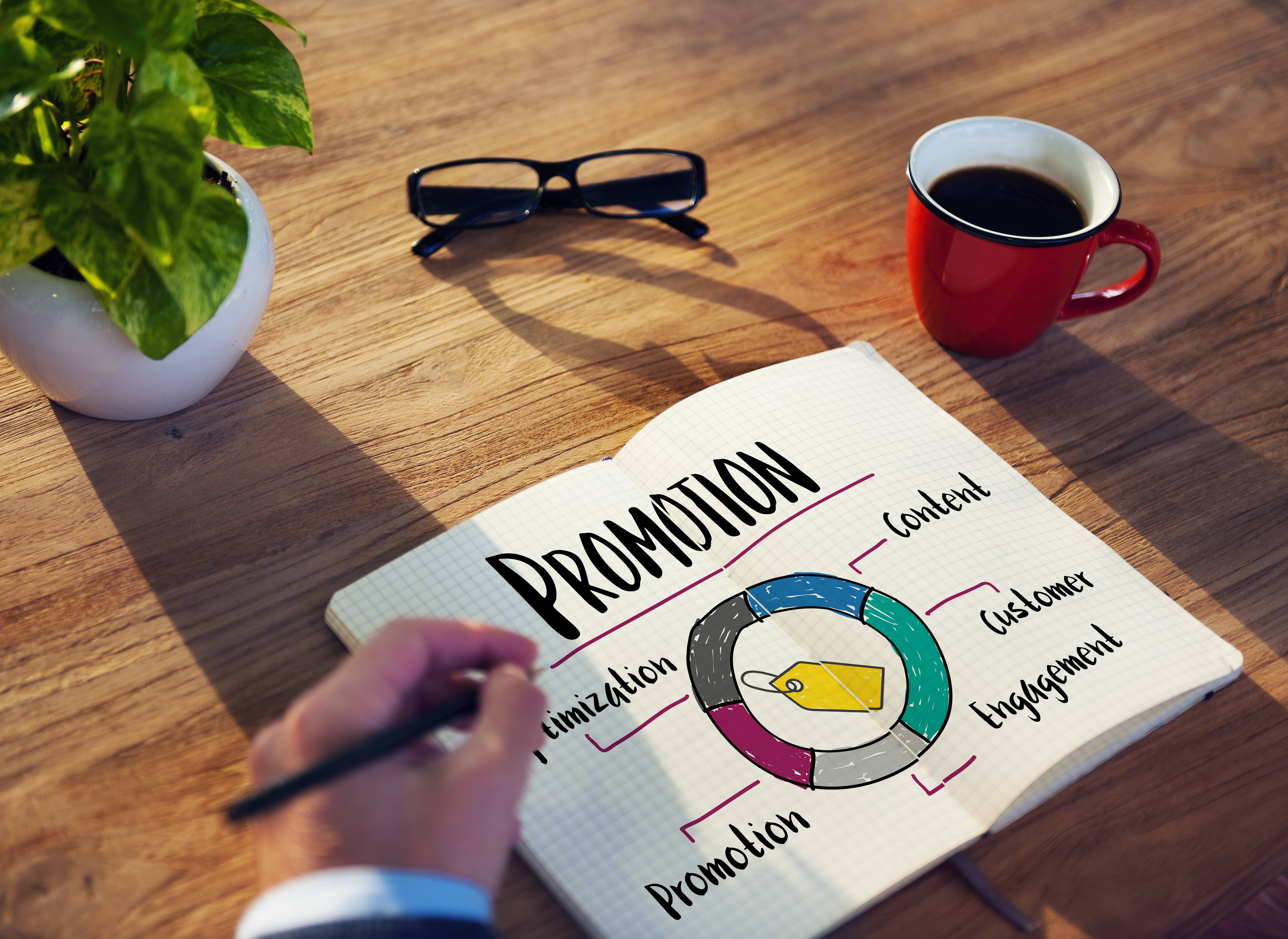 Allow Multiple Wishlists
Separate wishlists offer great support for customers in managing and logically organizing the desired products to fasten the purchase process. Enabling multiple wishlists helps customers assort their interests while supplying brand can get these data to come up with better categorization.
AJAX "Add To Wishlist"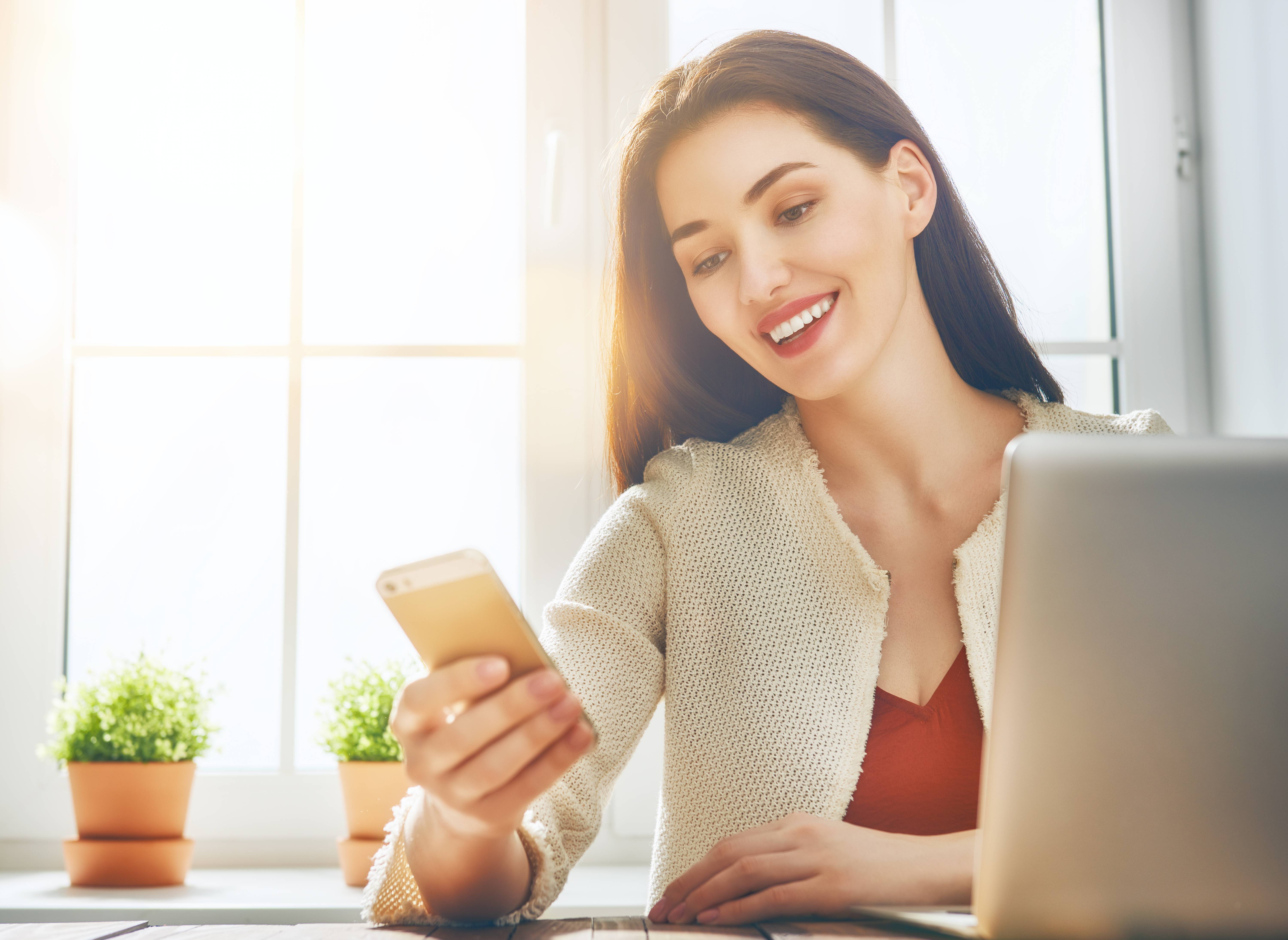 Magento 2 Wishlist Extension with pop-up while clicking on "Add To Wishlist" button. AJAX is also supported in this tool to enhance users' shopping experience. When customers add items to their wishlist, AJAX will avoid page reload status, giving them the utmost comfort while creating their ideal wishlist.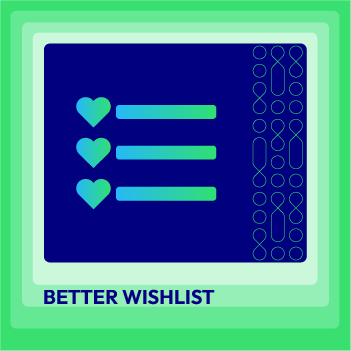 Create multiple wishlists to save any preferred items organized
Check it out!
Final Words
A wish list is more than just a marketing scenario. The tool appears more beneficial than it may seem as it helps drive customers back to the stores to "double check" their demands for future purchase decision. Holiday shopping season is coming nearer than ever, and businesses should make sure they are implementing wish list function properly to fulfill wishes.
Ultimate Guide for Holiday Shopping Season
An A-Z guide for your marketing and sale campaigns this shopping season
Download PDF
Website Support
& Maintenance Services
Make sure your store is not only in good shape but also thriving with a professional team yet at an affordable price.
Get Started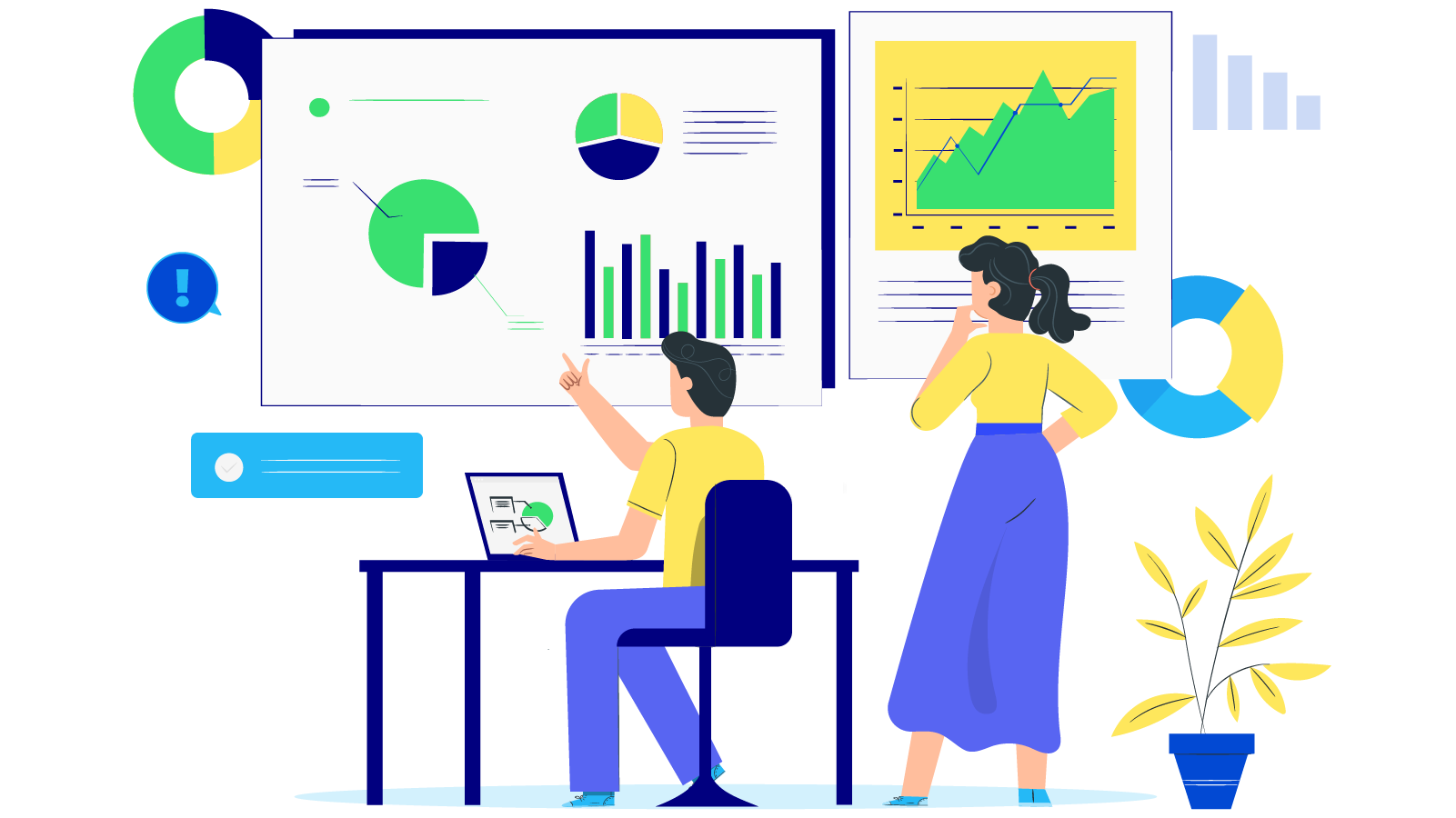 New Posts



Subscribe
Stay in the know
Get special offers on the latest news from Mageplaza.
Earn $10 in reward now!