7 Steps To Protect Your Ecommerce Store From An Accessibility Lawsuit
The Most Popular Extension Builder for

Magento 2
With a big catalog of 224+ extensions for your online store
Given the current world scenario, people worldwide are unsure as to how long they will be homebound. The way the majority of them are heading online for using eCommerce and digital solutions, consuming news alerts and information, and maintaining relationships is bound to have lasting behavioral effects. That is pretty evident.
There is no doubt the pandemic has accelerated the shift towards a more digital world, wherein online shopping is the norm. Research shows that online purchases have increased by 6%-10% across most product categories such as F&B, healthcare, and household items, and 48% of US buyers are likely to do more online shopping once the pandemic is over.
Table of Contents
Website accessibility: a looming issue
Even though that is great news for eCommerce businesses, there is another side to this internet story. The web has indeed come to the rescue of those staying at home, but what about the millions of differently-abled people who struggle to use eCommerce websites, which the majority of us take for granted?
A 2019 study found that most eCommerce websites were not compliant with the Web Content Accessibility Guidelines (WCAG). Quite surprisingly, 98% of those sites did not meet compliance standards for their menus alone! Besides, many of the sites could not be navigated via a keyboard or had incorporated code to communicate with screen readers.
The lack of website accessibility means those who suffer from any auditory, verbal, neurological, cognitive, and visual processing impairments have little hope for benefiting from the internet, let alone eCommerce websites.
The whole point of having a website is to ensure it reaches and can be accessed by everyone. However, when that does not happen, businesses are unable to tap into the full potential of their sites. How, you ask? Let us discuss this in greater detail.
Business damages resulting from lack of compliance
This poor online experience leaves people with disabilities unable to find information and with few opportunities for ordering food, medicine, and other supplies from the comfort of their home. What is more, this arrangement also hurts the bottom line of the eCommerce businesses whose lifeblood is the customers who visit their online stores to order products.
But the one thing that really hurts businesses in the long-run is expensive ADA lawsuits. The Americans with Disabilities Act (ADA) calls for companies that sell goods and services to make their sites equally accessible to disabled customers.
However, different courts in the United States have different ideas on how far compliance extends for eCommerce. Website accessibility lawsuits have gone up over the last few years as more and more disabled users demand ease of online browsing.
In 2018 alone, more than 2,250 web accessibility lawsuits were filed, and this number is set to increase by 7% year-on-year. Businesses from retail, F&B, entertainment, and banking most commonly have had to deal with website and app accessibility lawsuits. But there is a solution to this problem — one that requires proaction and research.
Ecommerce businesses, take heed.
While specific rules on what commercial websites need to do to be sufficiently accessible to users, you do not need to get overwhelmed. Experts recommend that all eCommerce sites should follow certain steps and be legally ADA-compliant to offer an optimal user experience to everyone and to avoid lawsuits later.
This article describes seven steps that they can take to ensure their stores are accessed and used by everyone. Let us have a look:
1. Write alt text for all images
Customers using screen readers or other assistive technologies will need alt text to understand the purpose of each image on the website. Alt text describes what the image contains, which means those who use screen readers will hear an "image" when they encounter one on the eCommerce store.
That is why it is necessary to ensure all images have appropriate alt text. For instance, if there is an image of a wrapping paper from Archie's, the alt text must give it context to fit with the rest of the web content. Here is a creative example to follow:
Gift-giving just got personalized…check out Archie's wrapping paper!
That is more helpful to a visually impaired person, right? Absolutely! And if any image is purely decorative, the alt tag can be set to null (alt="") so that the screen reader ignores it. Alt-text is also useful for video files, audio clips, and any other type of content that the user may have trouble viewing. Therefore, do not forget to write alt text for all your images.
2. Ensure adequate color contrast
Visually impaired consumers often interact with websites on a high-contrast mode with appropriately resized text. It is vital to test how eCommerce websites behave when in high contrast and see how they interact with the text.
They should also ensure that the website does not use color alone to convey any information. For instance, underlines, bold, and italics can help those with impaired vision to differentiate between different types of content headings or sections.
The best way to test an eCommerce store is to use high-contrast mode on the browser and then browse through it while changing the text size. There is a simple combination shortcut - Alt + left Shift + Print Screen - for doing this exercise.
Besides, it might be worth checking out a11y® Color Contrast Accessibility Validator that offers instant color contrast analysis for free. If you are new to website accessibility, you must definitely check out this resource and analyze the color contrasts on your site.
3. Have descriptive anchor text for links
Differently-abled consumers navigating through an eCommerce store will hear "Click here" when they encounter a link, which is not enough to provide them with context.
Therefore, it is crucial to equip each link on the eCommerce website with relevant anchor text that describes the link's purpose, such as 'Click here to access the new limited-edition Easter range of crockery,' so that the user can choose whether or not to click.
This would make it easier for them to check out a specific product and increase their chances of converting on the eCommerce store itself—a win for the business. Get your in-house content team to scan through all links and write descriptive anchor text for each.
4. Make the eCommerce store keyboard-friendly
The visually impaired typically navigate any website or online store with the keyboard. Therefore, the eCommerce store should be easy to navigate with just the keyboard for users who have difficulty using a mouse or a touchscreen.
Interestingly, there are specific standard keys for site interaction to keep in mind that can make your eCommerce store accessible by all:
Tab should let users toggle between interactive elements Up and down arrows should let them move between choices on a menu or toolbar Return/Enter should let them select a specific link or button Spacebar should let them check a checkbox or choose an option of an already selected element
The best way to check for ease of keyboard navigation is to simply do it yourself to see what web accessibility issue needs to be fixed. To do so, unplug the mouse and see how well you can navigate the site by using the "Tab," "Shift," and "Enter" keys, and both the arrows.
5. Test the eCommerce website with accessibility tools
Several useful tools, such as Google Lighthouse or accessScan, are free and can point out any specific areas that can be improved. So take help wherever you get stuck!
Moreover, the Web Content Accessibility Guidelines help eCommerce business owners gauge precisely how much their content is accessible and operable for someone with visual, auditory, or motor impairments.
Another thing, in addition to tools, manual testing with keyboard navigation and/or a screen reader lets them pick up smaller details that the software might miss. The same tests should apply to any embedded or third-party content on the site. Schedule such tests periodically to ensure all the parameters of your site are working fine.
6. Build a proper content hierarchy
The arrangement of content on the website should make sense and follow specific standards of site hierarchy for making it easier for users to navigate with their keyboard.
Content hierarchy refers to the sequence in which tabs and menus, as well as the items under each, are arranged on your website.
An excellent way to test whether the actual interaction sequence matches the intended sequence is by unplugging the mouse and doing it yourself with the Tab, Shift and arrow keys—just how one would check the keyboard-friendliness ratio of the store.
Also, proper labeling would allow images, video, and other visual elements on the site to be useful for those with low vision. Similarly, using different formatting tactics such as underlines, bold, and italics can help people with visual impairment to differentiate between various kinds of content headings or sections.
7. Publish an accessibility statement
Experts recommend that eCommerce websites clarify their intentions to provide a more inclusive website browsing experience and then deliver on those intentions. You must too!
For instance, if a website is redesigning its content to be more readable with a screen-reader and has a toll-free number to help disabled users in the meantime, a statement to that effect should be published on the homepage or in terms of use, along with the toll-free number. Being transparent helps.
At the end of the day, it is all about making it convenient for differently-abled people to browse through the website. If this problem is overcome, eCommerce businesses can perform so much better.
Wrapping it up
Website accessibility is not just for those with audio-visual impairments - it also helps those people with different cognitive, neurological, and verbal processing abilities.
Websites that fail to provide full and equal access to these people risk running afoul of ADA compliance, leading to lengthy and costly lawsuits.
Ecommerce businesses are no exception and hence must strive to make web accessibility an early and essential priority in the marketing plan.
That way they can avoid a great deal of hassle later and expand their customer base. So, what are you waiting for? Is your eCommerce store ADA-compliant? If not, what changes will you be taking to ensure it is?
About The Author - Hazel Raoult is a freelance marketing writer and works with PRmention. She has 6+ years of experience in writing about business, entrepreneurship, marketing and all things SaaS. Hazel loves to split her time between writing, editing, and hanging out with her family.
Website Support
& Maintenance Services
Make sure your store is not only in good shape but also thriving with a professional team yet at an affordable price.
Get Started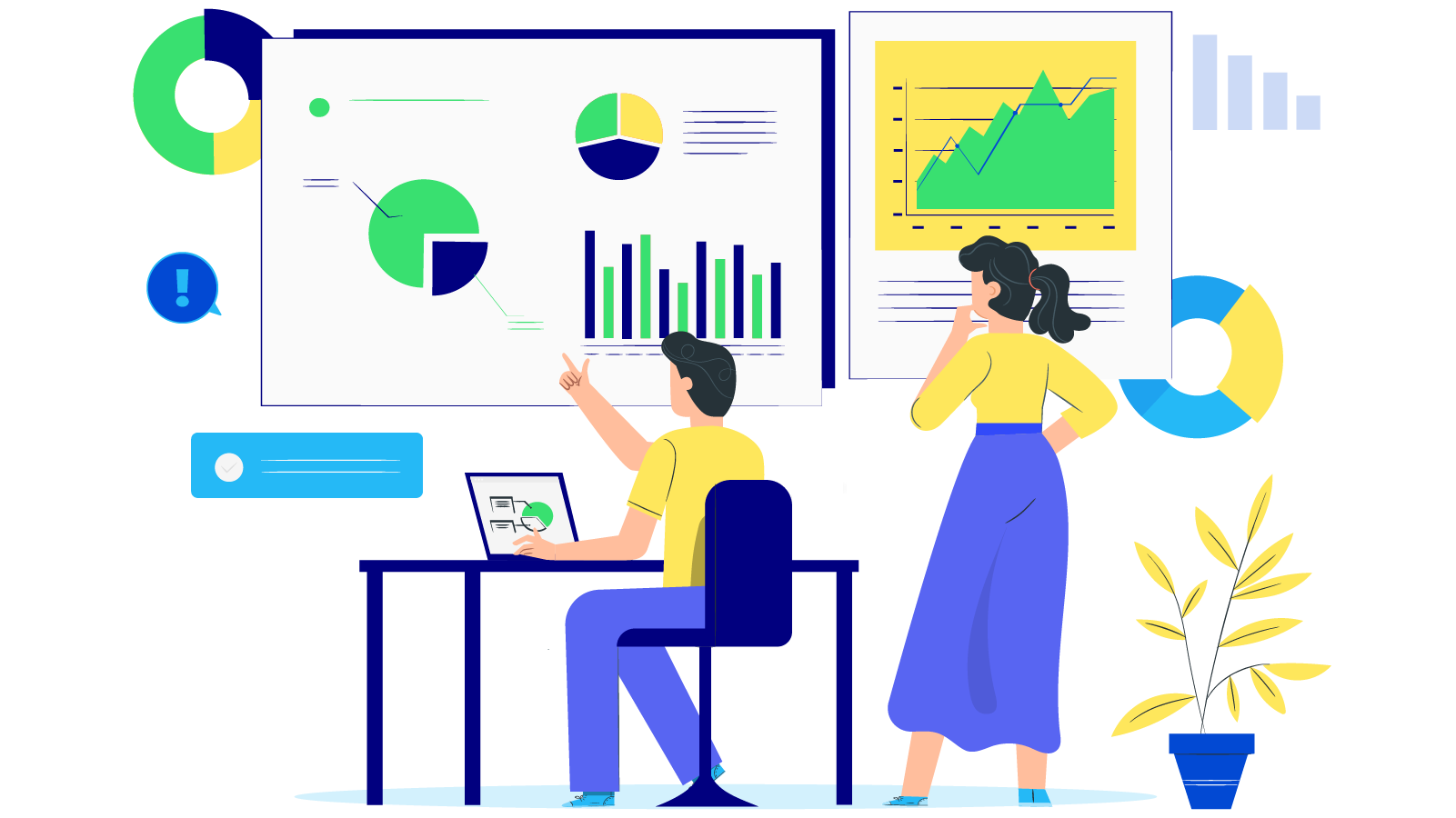 New Posts



Subscribe
Stay in the know
Get special offers on the latest news from Mageplaza.
Earn $10 in reward now!