What is a Press Release? 8 Tips for Writing an Active Press Release
The Most Popular Extension Builder for

Magento 2
With a big catalog of 224+ extensions for your online store
About ten years ago, people still relied heavily on morning papers for news. Nowadays, they just need to hold their mobile devices, scan headlines on Twitter, and see what's trending in their Facebook feed, even when they're lying in their beds.
People now have control of where, when, and how they consume information. As a result, your public relations (PR) strategy is no longer about feeding into a traditional news cycle; it's about providing relevant content at the right place and time for your prospects and customers to consume.
Sounds pretty hopeless, huh? Wrong.
While relationships still help you get into popular publications, we now can quit the waiting game and create our own buzz. One of the most effective strategies is to think of press releases.
In this post, you'll learn about what a press release exactly means and how to write an effective one. If you spend time getting it right, you can tilt the odds in your favor.
Ready? Let's get started!
Table of content
What is a press release?
A regular announcement of meaningful news can help a company stand out and build mindshare with the public over time. That's where the press release comes in.
A press release is a brief official announcement (written or recorded) that an organization shares with the press and other media outlets. No matter if we call it a "press release," a "news release," a "press statement," or a "media release," we are always talking about the same basic thing.
This 1-2- page document is disseminated to the media so that reporters and journalists will use the information in an upcoming TV or radio broadcast, in a newspaper or magazine issue, or on the media's website.
While it might be tempting to craft a press release that embellishes your company's achievements or twists the facts to make your story sound more intriguing to the media, keep in mind that: The press release is spread to the public, which means your customers and prospects can see it. Therefore, instead of thinking of a press release simply as a ticket to earning news coverage, you should also consider it a valuable piece of marketing content.
Read more:
Why do we need a press release?
Press releases have changed a lot over the last few years, especially when businesses have realized the importance of online marketing. But no matter how changeable it is, a press release is still essential and beneficial. Here are some of the main reasons why we need a press release:
Garners awareness and attention. Journalists, reporters, and media outlets have far more reach than your business alone, making sense to use press releases to gain more attention and awareness.
Helps build relationships. Sending press releases is actually a mutually beneficial exercise. Journalists need stories; if you can help them with this, it will be the start of a relationship with someone in the media industry.
Improves your search engine optimization. By incorporating specific keywords relating to your business, your rank for those keywords on search engines can shoot up. Besides, if a journalist uses your contributions for a blog post or article, it could get you backlinks from their company's websites (backlinks are one of the most efficient ways to get your content to the top of a search engine).
Improves brand image. An active press release is also a good way to control how the public views your business. You can build your own brand image and shape public perception via an informative official statement with persuasive facts to counter any negative publicity.
Investors need to keep up with the news too. A press release that highlights the successes and advancements made by your company can be a powerful tool for attracting investors. Make sure to set up an online newsroom on your website for investors to browse through.
When do we need a press release?
There are a number of situations that might need the use of a press release, such as:
Company announcement. Restructuring, expansion, new locations, relocation, strategic partnerships, and new financial investors or backers are all worthy of a press release.
Product/ Service announcement. New products/ services, improved products/ services, new brands, new retail outlets carrying the product/ service could all be announced through a press release.
Initiative announcement. New external or internal projects that impact the company's community would be appropriate for a press release.
Honors or awards. Awards or special recognition given to an organization, project, product, or employee all fit well with a press release.
Research results. Announcing the findings of a survey or study can be included in a press release.
Ideally, a press release is needed whenever you want to share newsworthy content. But how can you decide if your content is newsworthy?
As a matter of fact, there are a few factors that you need to take into account:
Impact - Is there anyone going to be affected by this information?
Immediacy - Is this urgent information?
Recognition - Is this about something well-known?
Magento SEO Services
by Mageplaza
Let experienced professionals optimize your website's ranking
Learn more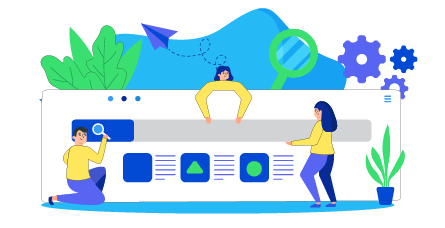 To whom is a press release sent?
Putting your press release in the hands of the news media is your next challenge. But first, think about who is likely to be interested in your news? This might include:
Your customers
Your prospects
Potential business partners
Influencers who refer your business
Your vendors
Your investors
Your local business community
Other companies in your industry
Thought leaders in your area
You should make a list of the news media outlets that would potentially use the information you're sharing and send it to them. A well-written and properly formatted press release, and sent to the appropriate reporter can yield thousands and even tens of thousands of dollars of free publicity.
The format of a press release
When formatting a press release, you'll want to write it in a straightforward and newsy way, so a journalist who might write about it can imagine it as an article on their the mercury news site.
Below is a typical press release format:
Contact information and "For Immediate Release" at the top. Name and contact details of your communications executive or media coordinator. Typically, anyone that the reporter can get in touch with to get more information.
Title and subheading to summarize the news. A title that grabs readers' attention and clearly explains what the release is about - Is it a newsworthy study? A product launch? An achievement announcement?
Location. Where your organization is and where the news is happening.
2-3 paragraphs to add information
Bulleted facts, figures, or numbers
Company description
A "###" at the end
You can read this detailed guide of HubSpot below to know how to format a perfect press release for your business.
Note: If there's no preferred font for your press release, you should stick to a standard font such as Times New Roman or Arial.
8 Tips for writing an active press release
Considering that journalists are flooded with a number of potential stories and pitches on a daily basis, making yours stand out from the pack is essential. While the format of a press release is basic, the release's content should be anything special.
Follow these 8 tips to write an effective press release that will make your organization look professional, accessible, and attractive to reporters looking for stories.
1. Make sure your story is trustworthy
Before attempting to write a press release, think about the things you like to read, watch, and listen to in the media. Most of us are generally excited about things we haven't heard before, find surprising or help solve our problems.
Hence, before drafting your press release, it's worth asking yourself these following questions:
Is there anything "new" in my story?
Is there anything unexpected or unusual about it?
Would it be of interest to anyone outside my business?
Will anyone actually care?
The last question might sound harsh, but it is probably the most crucial; you might be interested in the launch of your new product or your new company location, but will anyone else be interested? Think about it carefully!
If you have answered an honest "yes" to these above questions, read on our other press release tips. If not, put it on the shelf until you've got something truly worthwhile to report. Keep in mind that no one wants to lose credibility with reporters or journalists because they've sent too many press releases that don't contain anything newsworthy.
2. Start with an outline
Journalists receive hundreds of emails and press releases each day. Even though you may find a 1000-word description of your new product fascinating, it's unlikely any journalist will. It's proved that the ideal length of a press release is about 300-400 words, only three or four short paragraphs and a few quotes.
So, get started with a 3-4 section outline of your story and then write one or two sentences for each. And remember that bullet points are your helpful friend - they make your story easier to skim and make important points stand out.
3. Write a good headline
The beginning of your press release - just as with a book, magazine article, or promotional pamphlet - is the first thing to be seen, so you have to make sure it's perfect.
The purpose of your press release headline should be to get in, impress the reader, and get out. Many experts believe that the three core tenets of writing a press release headline include:
Use action verbs
Be comprehensive
Be direct
Keep your headline to less than 6 words, of course, you can always add a subheading, and make sure it contains the most critical piece of information. Don't be boring and say, "Company A hires a new employee". Instead, say, "Company A adds James Thompson for a key role". As to style, don't forget to center and bold your headline.
4. Get straight to the point in the first paragraph
Getting a journalist to open your press release is important, but if your first sentence doesn't grab them, they may not read any further. That's the reason why you should get the message of your press release out quickly.
While your heading should contain action verbs, the first paragraph should answer the "five Ws" (who, what, where, why, and when). The subsequent paragraphs should be used for supporting information.
A useful trick is to imagine your story is going to be covered on a TV or radio program. A presenter typically has around 5-6 seconds to introduce each item, for example, "And coming up next… Why is a local restaurant owner giving a free burrito this weekend to anyone born in July?" If your press release was going to be featured on the radio today, how would the presenter introduce it? Asking yourself that question will give you the top line of your story.
5. Make it grammatically flawless
Proofread your press release and have a few other people proofread as well - before you send it out. Even a minor mistake can dissuade a reporter from taking you seriously. Besides, having grammar flaws makes your story less trustworthy, so try to avoid that! Consider using an online grammar checker to ensure accuracy and precision in your writing.
6. Include meaningful numbers
It's simple to fill up a page with a creative and colorful narrative. But leave the artistry to the writers, pack your press release with meaningful numbers that support the significance of your announcement. If you are claiming a trend, you'll need proof to back it up. Try to quantify your argument and it will become much more compelling.
7. Include quotes if possible
Reporters like quotes, so seriously consider including one in your press release. Using quotes is a good way to boost your press release's personality and credibility to a reader. Whether it's from the company president or a fundraising chair, make sure the quote sounds real and relevant in the context of the article.
Quotes should be used to provide insights and opinions and sound like something a real person would actually say. Another tip about quotes: Don't make them too long. Remember, it needs to be like someone actually said it - if it has five long sentences, edit it down. Also, don't use technical language or buzz words.
8. One page is best - two is the maximum
As with most excellent writing, shorter is usually better. Limiting yourself to one page is best - though two pages is acceptable. Plus, this will also force you to condense your most salient information into a more readable document - something journalists are always looking for.
The bottom line
And that's it! You are now armed with all the necessary knowledge to craft the perfect press release that will blow the socks off any journalist. Of course, it is not easy by any measure, but it's certainly doable.
So, go ahead and follow our guide to get the media coverage you know you deserve!
Haley is a content creator at Mageplaza. When not working, she spends time on travel adventures, books, and food tasting. As growing up, she wants to read, learn, and experience more things to adapt herself to this ever-changing world.
Website Support
& Maintenance Services
Make sure your store is not only in good shape but also thriving with a professional team yet at an affordable price.
Get Started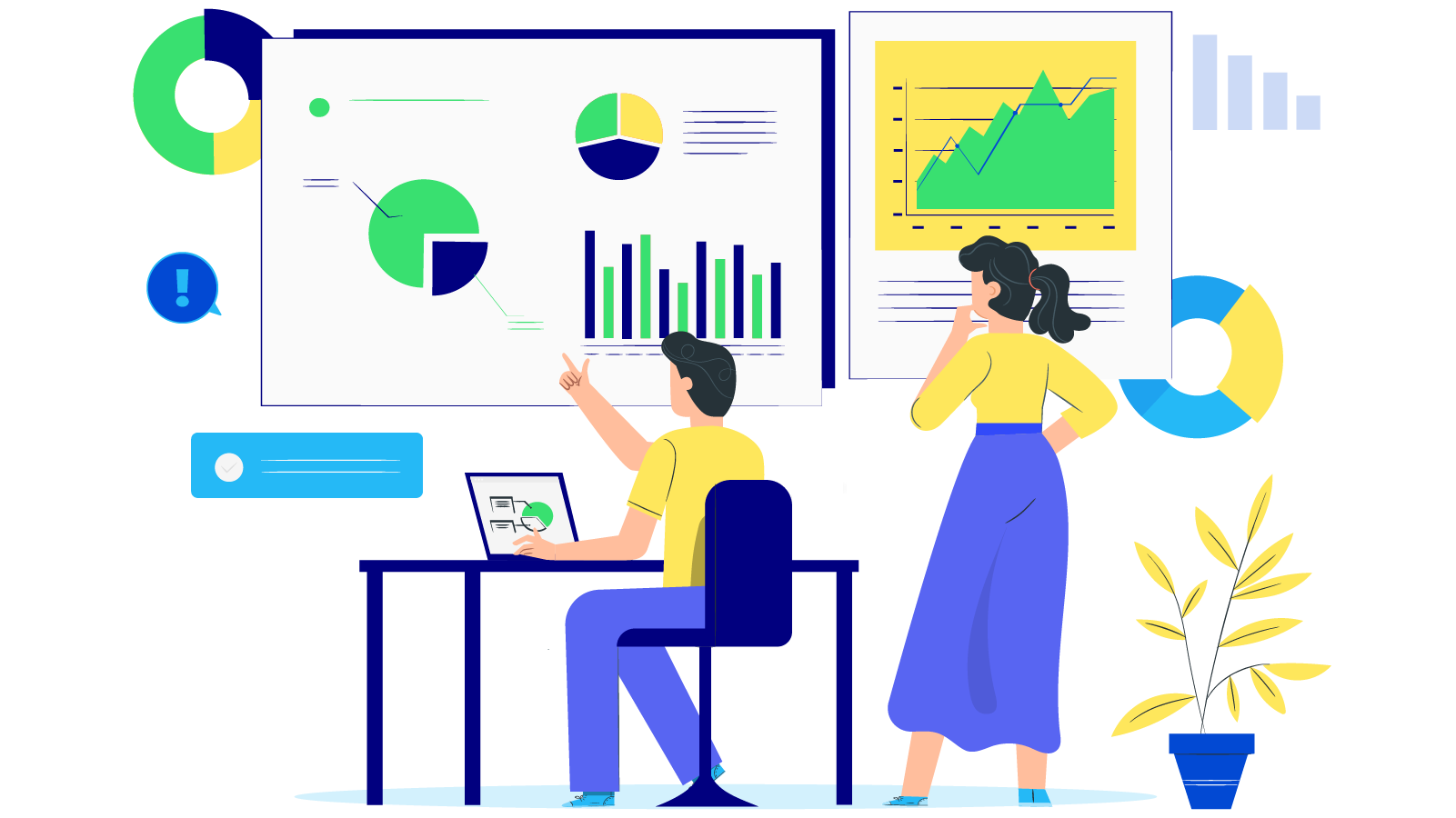 New Posts



Subscribe
Stay in the know
Get special offers on the latest news from Mageplaza.
Earn $10 in reward now!