Magento 2 Multiple Coupons - Motivate customers to buy & Eliminate losing money
The Most Popular Extension Builder for

Magento 2
With a big catalog of 224+ extensions for your online store
Overview
According to Forbes, roughly 80% of 5,000 people said a coupon would influence them to purchase a brand they typically would not buy. Coupon code so far has become a sufficient promotion method in e-commerce. However, in the admin default, shoppers only can apply one coupon code per order. This will likely lead them to cart abandonment. Online stores, therefore, need a tool to allow customers with multiple coupons applicable in each order so that they can be happy with the best price. Also, this will motivate customers to shop more and more to get extra coupons to use for later orders. It cannot be denied that Multiple Coupons is a great feature in sales motivation for online businesses.
Multiple Coupons for Magento 2
Improve customer experience during shopping by enabling customers to add various discounts on one order
Check it out!
Main Contents
How e-stores increase sales and eliminate loss by Multiple Coupons?
Reduce cart abandonment rate
As mentioned above, Default Magento only allows one coupon allied per order, which prevent shoppers from using their all coupon codes that they have. Especially for the high-value order, one coupon discount is unsubstantial for customers, regardless of various coupon budget, they cannot use more. Therefore, they likely to abandon their cart and stores loss a vast amount of revenue.
Encourage customers to shop more to utilize their coupons
Giving customers one chance to use various coupons on a purchase, they will be more eager in shopping in your stores since they want to take another beneficial opportunity to earn a huge discount. Hence, each buyer is motivated to place orders to get coupons and spend them once later. This will significantly boost your sales and revenue. This discount principle is called: "Less for more".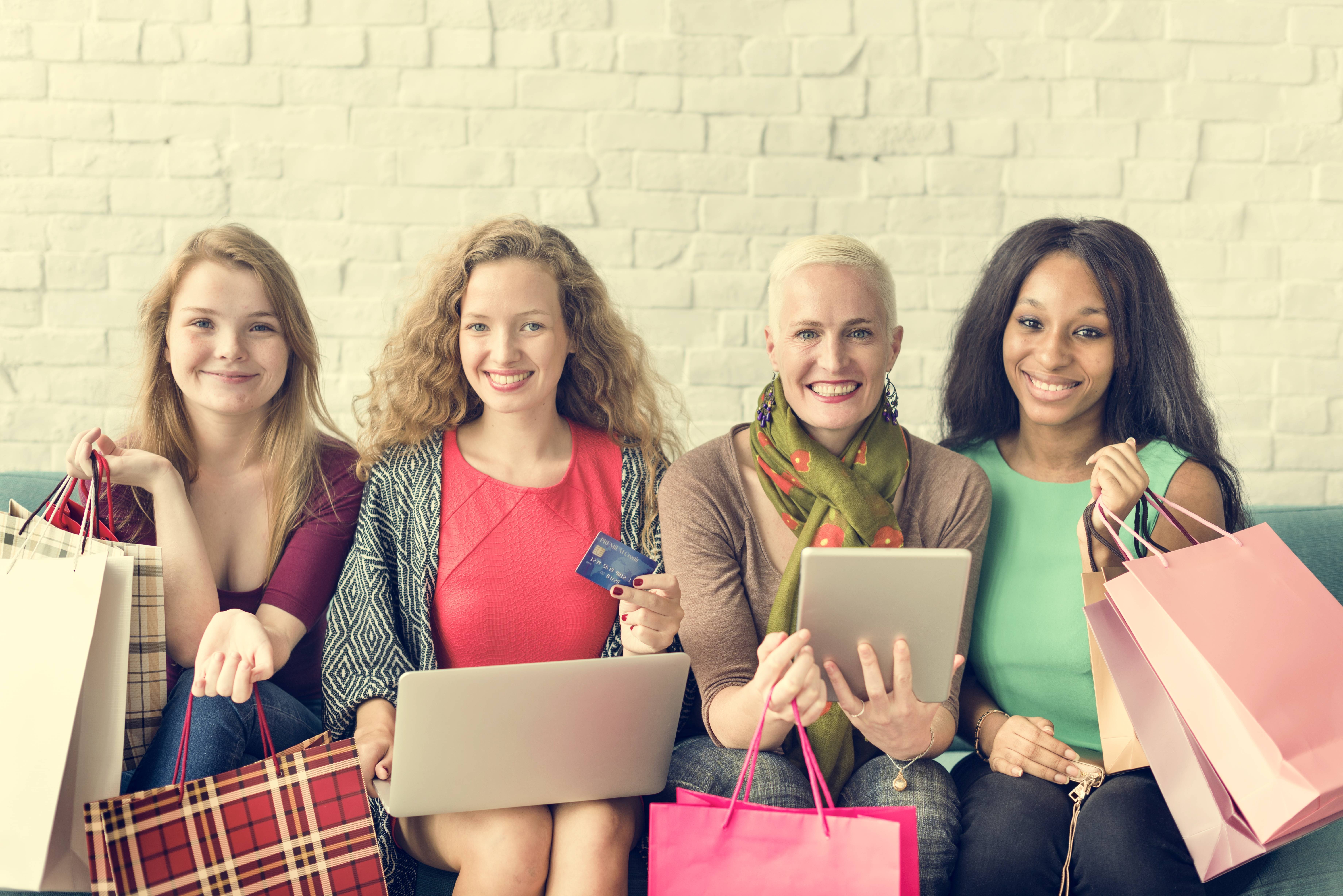 Offer better shopping experience for customers
The customer can use collected coupons and apply them simultaneously in one cart and get very good discount prices. Besides, it is preferable if they can add or remove multiple coupons applied instantly without having to load the checkout page again. This will help save time and make customers more convenient in the last stage of their shopping journey.
Balance the revenue per order by restricting coupon usage
Stores' owners may wonder: "What happens to stores' profitability if they allow customers to apply as many as coupons they have in hand?". To solve this worry, Multiple Coupons tool also is highly recommended to have limit coupon function. Customers can use a certain amount of discount corresponding to the cart total only. This is to eliminate the loss of e-stores and still offer customers the satisfaction with the discount.
The appealing features of Multiple Coupons extension
Allow Multiple Coupons in Customer Frontend
Apply/Remove coupons on both Shopping Cart page and Checkout Page
Multiple Coupons module allows customers to insert a number of coupons right on the Shopping Cart and Checkout Page, which helps them make full use of their coupons to get the best discount on each order.
On the condition that your store is using One Page Checkout, this extension is fully compatible and supportive.
Besides, if the shoppers have any change in mind, they can remove quickly any applied coupons to use in another order.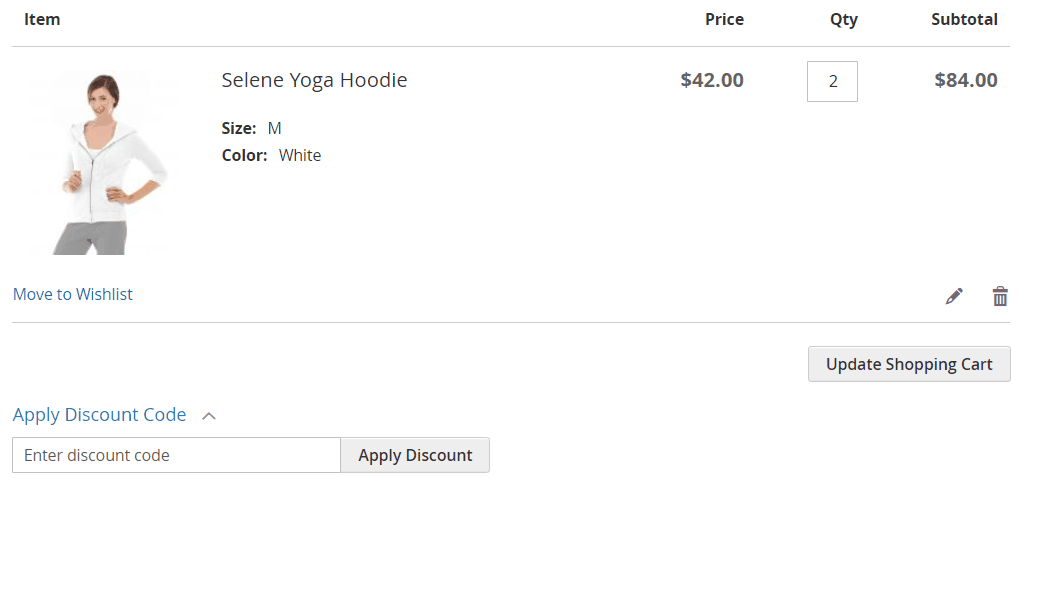 Support Multiple Coupons in Admin Backend
This extension not only allows customers to manually add/remove coupons at frontend but also help admins apply multiple coupons when they create orders at the backend. With this help, admin can bring high satisfaction to their customers since they can make orders with appealing discounts.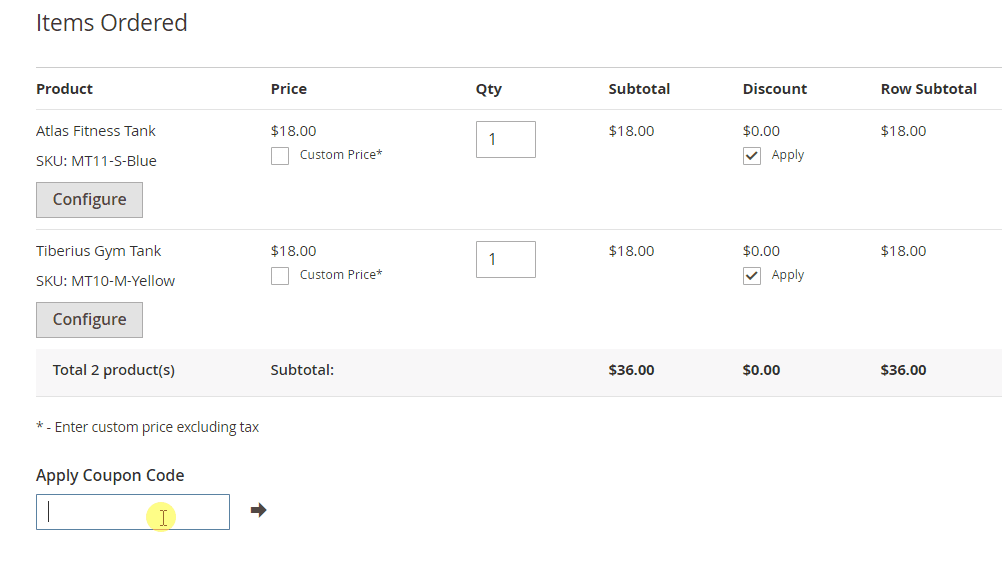 Limit coupon usage
Restrict coupon quantity applying for each order will help stores balance the discount and still keep they profitable. Depending on different campaigns, admins can flexibly set up the limitation for coupon number allowed each time customers place an order.
One of the most interesting point that this module brings about is that it offers the Unique Coupon feature. By this, if store owners activate this coupon code, customers only can apply this coupon regardless of others. Also, admins can set several Unique Coupons for specific campaigns. This will help e-stores in controlling and managing their sales effectively yet still keep their clients happy.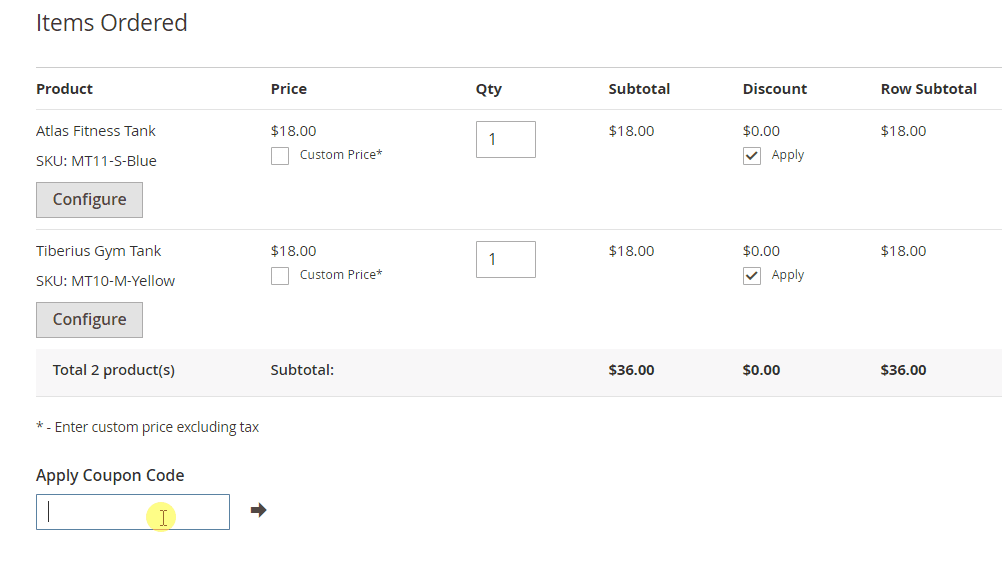 AJAX support loading page
With the integration of AJAX loading, customers will save time and be pleased when they add/remove multiple coupons without having to load the pages again. This feature supports in Shopping Cart, Checkout, Admin Order, which helps increase customers' experience as well as stores' efficiency.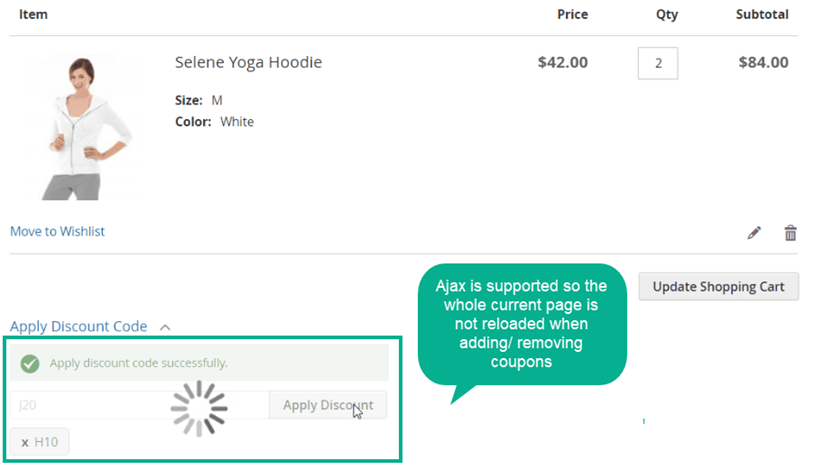 Full Features List of Multiple Coupons
For store admins
Enable/ Disable the module
Create Coupon using Cart Price Rules
Support fixed and percent discount coupon
Can be applied at Shopping Cart page, Checkout page, Admin Order page
Restrict the coupon number applied
Unique coupon codes
Support AJAX loading page

For customers

Able to apply multiple coupons in an order
Able to remove any applied coupons instantly
Be allowed to apply coupons at a limit
Use Unique Coupon code only
More chances to get better price of their order
Have great shopping experience
Final Words
"More for Less" means that online stores can gain more sales if they offer customers less expensive products. Multiple Coupons extension was built to optimize this purpose. It is an indispensable tool for your stores to bring back greater customers experience and satisfaction.
Multiple Coupons for Magento 2
Improve customer experience during shopping by enabling customers to add various discounts on one order
Check it out!
Website Support
& Maintenance Services
Make sure your store is not only in good shape but also thriving with a professional team yet at an affordable price.
Get Started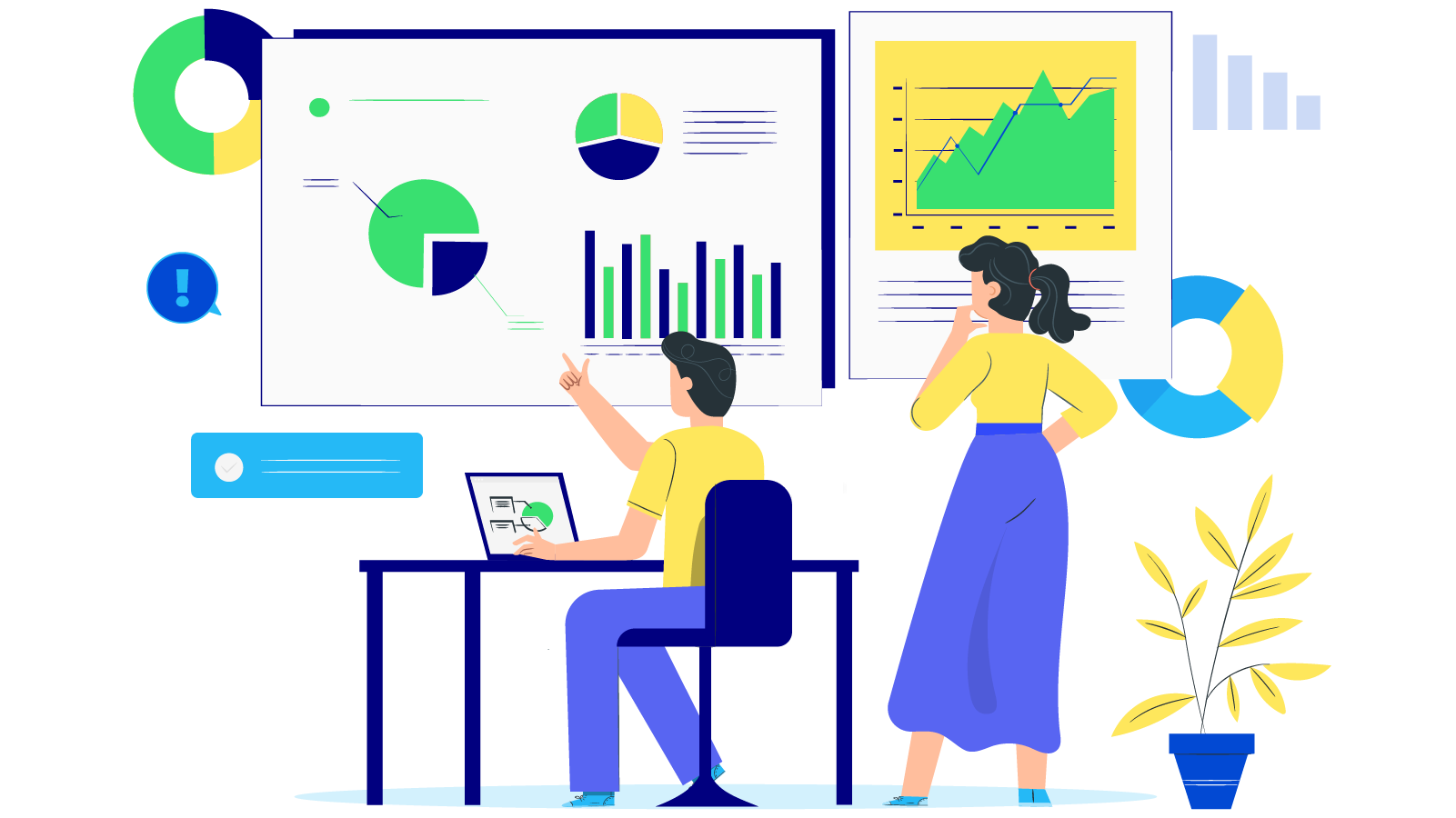 New Posts



Subscribe
Stay in the know
Get special offers on the latest news from Mageplaza.
Earn $10 in reward now!