Best Mobile Commerce Practices to Leverage in 2021
The Most Popular Extension Builder for

Magento 2
With a big catalog of 234+ extensions for your online store
Author Bio: This is a guest article written by Luke Vu. A content writer at SimiCart with a passion for the English language.
To stay competitive in today's fast moving world, it's not enough that you deliver to customers what they want, but rather to deliver to your customers an experience they didn't know that they wanted—and this means offering features, functionalities, and subtle UI/UX initiatives that, when combined, make your web app/native app stands out from your competitors.
Why mobile commerce matters
As much as two-thirds of Australian shoppers admit to digital window shops for fun on their mobile devices, and of those, 77% eventually make an impulse purchase. Shoppers are now increasingly relying on mobile to conduct research and to get that final piece of information they need before committing a purchase. And since the mCommerce share is expected to reach 72.9% globally by 2021, it's only natural that you should now see brands adopting omnichannel strategies into their business, making mobile the new solution for growth.
It's now more important than ever to invest in a proper mobile channel for your business. The benefits that come with a good mobile strategy are multifold, but the most important one is still a significantly higher retention rate, which in turns drives a more loyal customer base. And with a mobile shopping app, you get the opportunity to deliver a better customer experience, better personalization, and just overall a better impression on your customers.
Mobile commerce best practices for your inspiration
Simple UI/UX
As we're moving toward an age of minimalism, it isn't all that surprising to see that simple UI is the leading trend right now. Brands are removing every unnecessary UI element in their apps in order to eliminate distraction, and this could potentially mean better conversion rates for your business.
Thanks to the reduced number of UI elements needed to be loaded, there is less visual noise and potentially faster loading time; and when combined with a clear and concise color scheme, your CTAs are given a much better emphasis which leads to even more sales for your business.
Focus on performance
There's no end to the race of app optimization. Your app should always be faster, more efficient, and users shouldn't feel annoyed when shopping on your app/website. And especially in retail where a 1-second delay in load time can impact conversion by up to 20%, a performant shopping app is the goal of almost every brand out there.
So how do you get your performance right? How do you give customers what they want now? There's no simple answer to this, but here are various data-oriented approaches to start:
Test in production
Monitor everything
Analyze and act in real-time
Take spikes (including holiday spikes) into account
A/B test your approaches
Design for the thumb zone
You've probably got a pretty good idea of what the thumb zone is. For those who don't know, the thumb zone is the on-screen area that the user's thumb feels most comfortable with. And since screens are getting increasingly bigger—and different user bases may use different devices—the thumb zone is hard to get right.
A good way around this is to do a thorough and conclusive research of your user base and their behavior. And from researched data, find out what's the main device and what's the most popular screen size between your core audience and develop your app from there.
Auto-fill
You've been that impatient customer. You wanted to complete a purchase but there just seems to be an endless list of fields needed to be filled. You felt discouraged and wondered why wasn't there a better way to just have everything auto-completed for you. This is why brands are increasingly incorporating elements of autofill into their app, making the checkout process progressively faster, more streamlined. To start with, here are some ideas on how you can incorporate the autofill feature into your app.
Auto-fill forms
Auto-fill forms use information from the customer's saved information. This saved information is oftentimes based on the user's prior inputs, which can happen either at the browser level or at the app level. And while auto-fill forms are commonly seen only on the browser level, you can actually utilize the autofill framework to make it happen for your Android app as well.
Automatically-calculated forms
Additionally, you can actually take it up a notch and calculate auto-fill information based on the user's prior input. So with a ZIP code provided by the customer, for instance, you can calculate the city and state that the customer is in, and autofill the City and State fields with which.
By this way, in-app interaction is reduced to a minimal amount, which essentially turns checkout into a hassle-free experience. And while there are still some occasional errors with the generated info, and users will have to correct these generated fields themselves, this is still the better way when compared to just leaving your customers to manually input information themselves.
Autofill credit card information with photos
Information like credit card information can be automatically generated based on camera captures from the customer's phone. When properly utilized, this feature means that even new customers no longer have to manually put in their credit card information, as all they need to do is to take a photo of their credit card, and all the necessary information will be automatically added in the website's credit card fields.
Mobile-friendly payment options
For mobile customers, a faster checkout experience is never a wasted opportunity. Compared to checking out with credit cards, customers choosing to pay with PayPal have 44% higher checkout conversion. This makes mobile-friendly payment methods an essential part to almost every mCommerce store out there, as they help shorten your checkout process (with fewer screens and fewer clicks) and provide an overall more pleasant checkout experience.
However, it can be easy to go wrong with mobile-friendly payment methods, as too many of them can lead to choice overload and be counter-effective in practice. For the best implementation, you should place your most popular payment method at the top, and remind customers of that payment method at they payment stage, like so:
In the above example, you could see Vineyardvines display various payment methods in the shopping cart (left) and again remind customers of their most popular payment method in the Payment page (right). This is an effective way to nudge customers in the right direction and help them complete checkout more quickly.
Exclusive app deals
The primary reason that people use retail apps might be more old-fashioned than you think. A study by Clutch recently revealed that the majority of shoppers (65%) use retail apps to look for exclusive app deals, which essentially means that most of the people coming into your app are probably in it for the discounts.
And although exclusive app deals are a good way to get new customers to come into your retail app, you shouldn't make it the main part of your strategy. These new customers may only be in it for the offers and will leave the moment your app stops offering good deals—and it's not like you can afford to give freebies away indefinitely. So while you should still be paying attention to exclusive app deals as a way to bring in new users, don't lose track of the main goal that is to create an engaging shopping experience capable of converting and retaining customers.
Make shopping fun with augmented reality
For product-driven industries like the mCommerce world, augmented reality is the trend right now. And while most people regard AR as something out-of-this-world, it's actually more commonplace than you think.
Brands like Target have already incorporated augmented reality into their brand for a while now, and it's been a huge success as a motivator to encourage more shoppers to try on products.
For example, using the Target app, customers can tap on the AR icon when browsing for a product:
And see how the product would look in reality:
This seamless mix between the digital world and the physical world opens up a whole new shopping experience for customers. Now, they can see how the in-app furnitures, shoes, or even the in-app makeups would look like in reality, and this means more engagements, more time-on-page, and potentially better conversion rates for stores.
Keep it simple
The best app, after all, is not the one that is stuffed with features but one that gives customers what they want and works how they want. And this means from the UI to UX, everything must flow together to create a connected, smooth-flowing, and performant shopping experience. From the examples from big brands, you could see that this kind of shopping experience is achievable, and what you need is just the right initiatives to get you there. And hopefully, the best practices provided in this article can keep your app/web app on the right track and help you reach one step closer to your goal.
Magento Support
& Maintenance Services
Make sure your M2 store is not only in good shape but also thriving with a professional team yet at an affordable price.
Get Started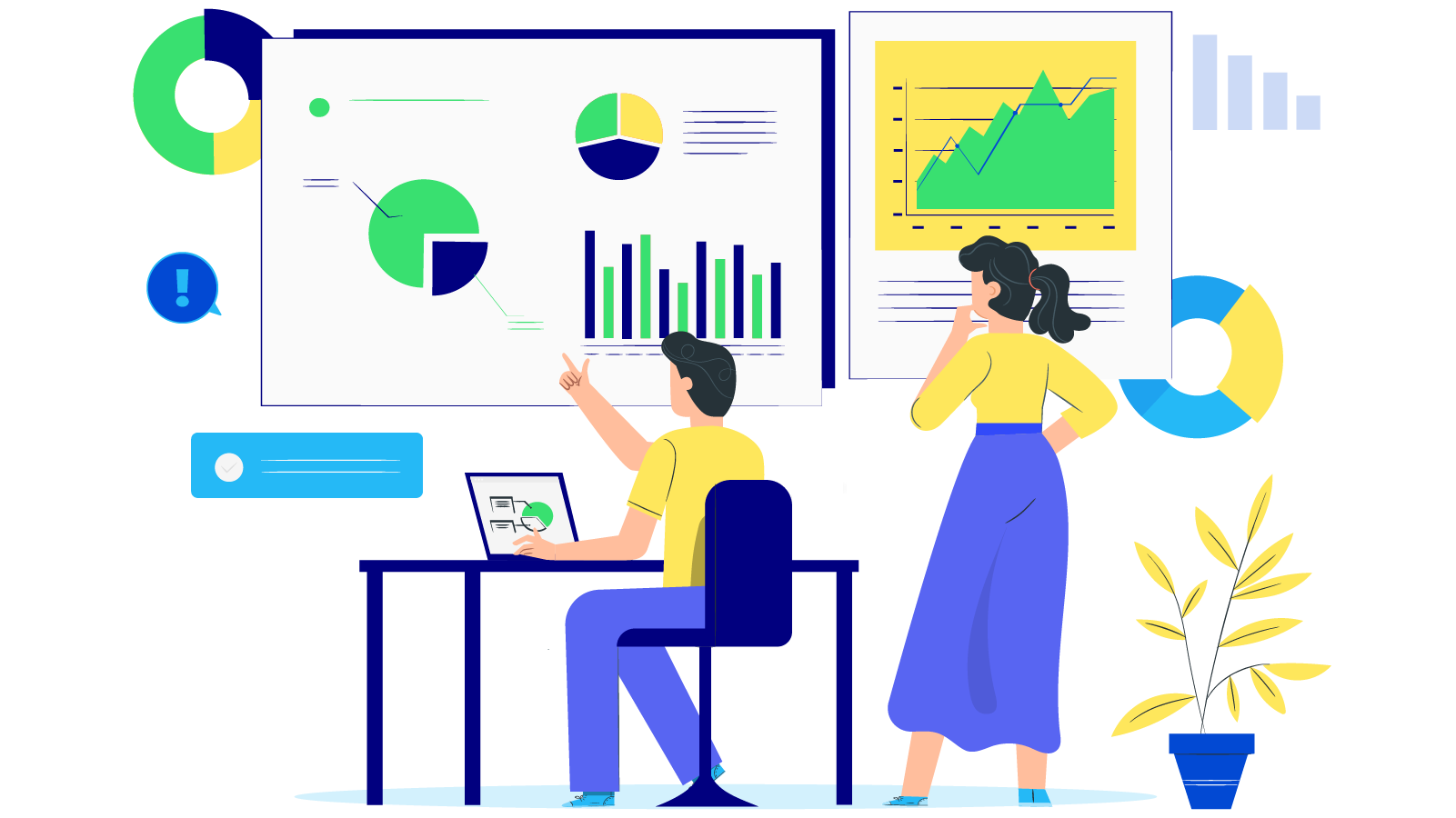 New Posts


Subscribe
Stay in the know
Get special offers on the latest news from Mageplaza.
Earn $10 in reward now!