How to create delightful shopping time using Magento Free Gifts
The Most Popular Extension Builder for

Magento 2
With a big catalog of 224+ extensions for your online store
Customers' experience is the always-hot topic in eCommerce. In many approaches to improve this term, giving your customers free gifts should be mentioned as a priority tip. In this blog, we are eager to draw some typical and most easy cases to apply using Free Gifts tool in Magento stores. If you do not know how to create a delighted shopping experience for your customers, let keep going with us!
Main Contents
Free Gifts with amazing benefits for Magento 2
Among a ton of promotion tactics and approaches that online stores can offer to attract their customers, giving them free stuff seems to be the most appealing deals that they can have. So why we can say that?
Below are some outstanding benefits that we have concluded after a long-time experience with the Free Gift function on our website.
Boost up specific items by assigning a free gift to them
Attract customers to newly released items by assigning a free gift to them as well
Great way to apply personalization since customers can choose their preferred free items
Enhance customer loyalty
Strengthen brand awareness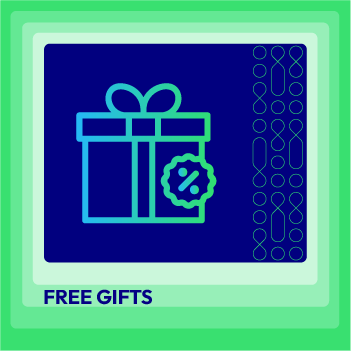 Retain customers and boost sales easily by offering free gifts
Check it out!
Must-try applications using Free Gifts extension
Buy X get Y for free
It is so popular when you go shopping and see the banner with appealing promotions such as "buy 1 get 1", "buy two for one free", "buy two pay one", etc. These deals are definitely engaging to shoppers, both offline and online. For the Magento store, they can set free gifts for any specific product, which is similar to "buy 1 get 1 free'. For example, to encourage customer buying iPhone X, they can set up the program "Buy iPhone X get a free pair of Beat Wireless headphones"
Buy X get discount of Y
Any shoppers love to have a bargain. Beside "buy 1 get 1 free", Magento admin can also set the discount for product A when buying along with product B. This is likely used to boost sales of both these two product types. For example, buy iPhone 11 Max pro get Apple Watch Series 3 with 60% off.
Read more:
Acquire X get selected A, B or C
Have you thought about letting your customers choose their beloved gift by themselves? This is the most interesting and appealing offer that your customers will surely live it. "Buying product X, get one of the following free". Freely choose the gift from your list will satisfy and personalize customers' experience in your shops without much effort since using Free Gift extension.
Example: Buy a pair of Nike shoes that can get a free item among Nike socks, shoelaces, shoe insoles.
Free X when reaching an order amount Y
In order to encourage customers to shop more and more, Magento stores can push them to a limit of order total then at that limit giving them a prize. Depending on the order value, the prize should be equivalent in value. I mean, for example, you sell accessories, if order total reaches $50, customers will get a free bracelet of $5. If customers buy the order over $100, they can have a $10 necklet for free.
Exclusive functions of Free Gifts extension
Gifts shown on the Product Page and Shopping Cart Page
By this extension, shoppers can see free items right on Product Page and Shopping Cart Page. Hence, they can select preferred gifts before adding a product to the cart at Product Page. Then they are able to view both the product and its gifts at the Shopping cart page. Showing free gifts on these two places surely encourages customers to make their purchase decisions.
Gifts added automatically or manually
How free gifts are added to the customer' s carts? There are two ways supported in this module:
Automatic: when customers choose specific products, its free gift (if have) will automatically be added to the shopping cart along with the product Manual: Customers can choose their wished free gift to add to the shopping cart. In this option, admins will prepare a free gift list that customers can choose from.
Select/change configurable free gifts
For free gifts are configurable products, customers can choose the gift attributes that they prefer such as its color, size, etc.
Also, if shoppers change their mind later, they can easily remove the previously chosen gifts and select another one. This function makes customers happy since they can flexibly and freely go shopping even with free stuff.
Assign gifts based on conditions
Free gifts are assigned to specific products based on two types of conditions: Cart rules and product attribute rules.
With catalog rule, admin can set multiple conditions (Magento default allows) such as with an order of subtotal more than $100, customers can have a free water bottle.
Regarding product attribute rules, any product attributes can be selected with specific conditions such as buying laptop category will get a free mouse.
Pricing for gifts
Not only a totally free gift can be created, but Magento admins can also set up gift prices as discounted by percentage or at a fixed amount. By this, for different campaigns, the store owner can set the appropriate promotions with gifts flexibly.
Interestingly, admins can mix those types of gifts in one condition such as: if the order reaches 1000$, get 2 items free. If the order total is under 1000$, get 50% off for 2 items.
Full functions by Free Gift extension
For store admins
Configuration
Turn on/off the module
Choose gift icon from your computer
Define content, button label, text color for the gift message
Allow customers to hide gift notification
Gift rule setting
Add gift rule: cart rule or product rule
Enter a name for rule
Activate/Deactivate a rule
Define rules' status
Set visibility for website and customer groups
Schedule for a rule
Prioritize for a rule
Choose cart/ product conditions to apply a rule
Assign gifts in two ways: automatic or manual
Define max number of gift
Show/Hide notice message under a gift
Enter the notice message
Restrict the number of rules applied
Choose gift types: free, discount percent, fixed gift price
Configure a gift in gift list: name, SKU, original price, discount type, gift price, free shipping
Apply free shipping to specific gifts in the list
Remove gift from the gift list
Rules management
View rules via the management grid
Edit status, state, visibility and priority of rules from the management grid
For customers
Chances to have appealing free gifts
Shopping with pleasant and prize
Able to choose preferred gifts in the list
Able to choose gift attributes
Able to change gifts at shopping cart
Final words
In general, Magento 2 Free Gifts could be a great choice for you if you are looking for a useful tool to allows store owners to offer customers free gifts along with surprise and delighted purchase. Bu this, it is more easy to build customers' retention and drive sales significantly for online websites.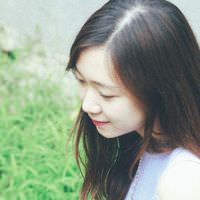 Rainy is a content creator at Mageplaza. As an ordinary customer, already had a special interest in online shopping, and up to now, has spent more than two years discovering online distribution channels as well as E-commerce platforms.
Website Support
& Maintenance Services
Make sure your store is not only in good shape but also thriving with a professional team yet at an affordable price.
Get Started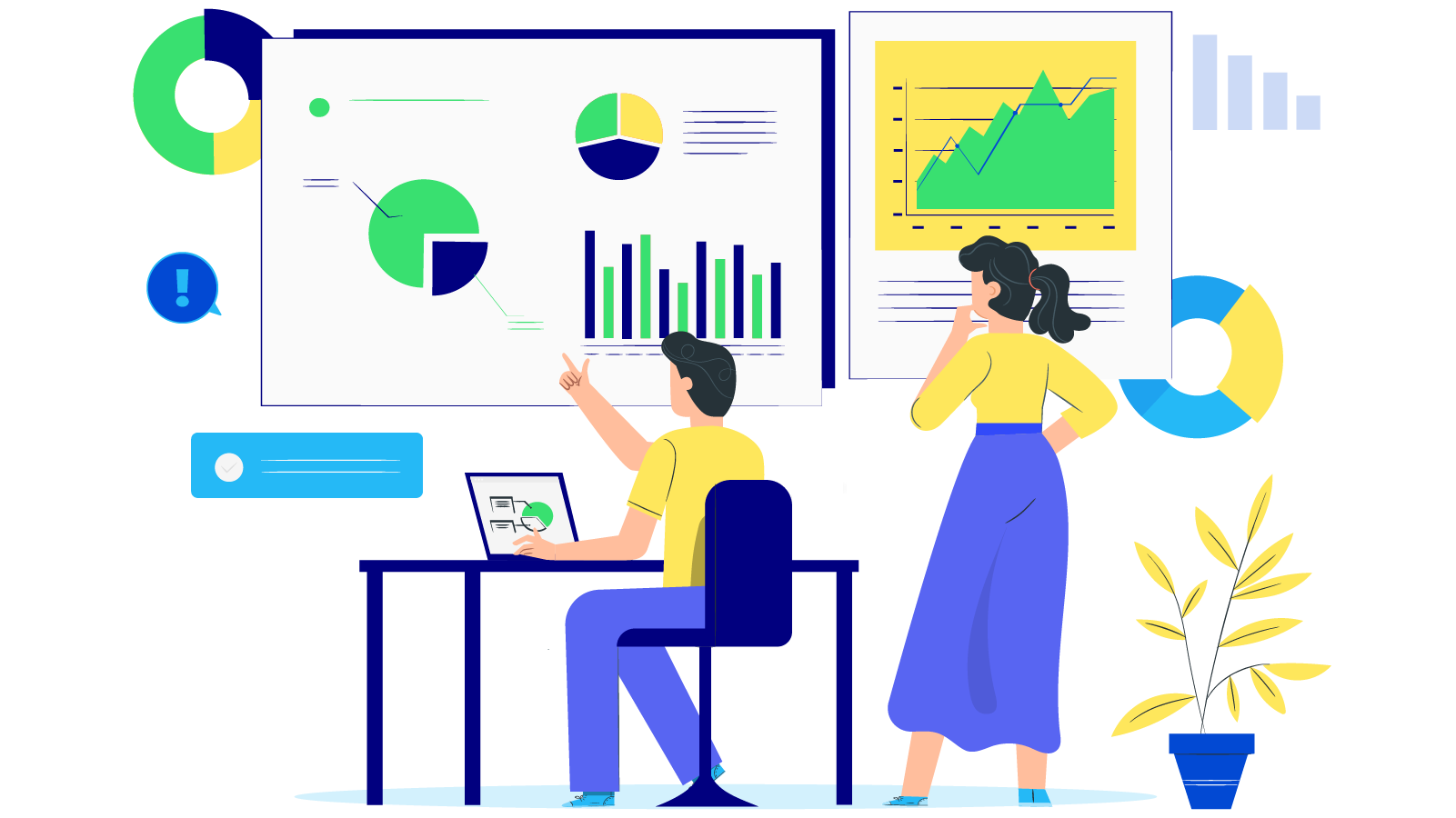 New Posts



Subscribe
Stay in the know
Get special offers on the latest news from Mageplaza.
Earn $10 in reward now!