HubSpot CRM Review: Is It As Good As They Say?
The Most Popular Extension Builder for
Magento 2
With a big catalog of
234+ extensions

for your online store
If you have been shopping around for a new CRM, you've likely seen the HubSpot CRM as a highly-recommended option. However, if you are still curious whether it is the right one for your company, you are not alone.
That's why in this blog post, we will give you the latest insights into HubSpot CRM. By the end of this, you will be able to make a well-informed decision when determining whether it is right for you.
Let's get started!
Table of contents
What is HubSpot CRM?
HubSpot CRM (Customer Relationship Management) is an essential part of the HubSpot ecosystem. It is an inbound marketing SaaS software that targets to help businesses of all sizes attract more visitors, convert them into paying customers, obtain more leads, and close more deals.
HubSpot CRM merges marketing functions with data from sales and other parts of your business (e.g., email). It can keep all the sales tools and information you need to run more powerful marketing campaigns in only one central place. Repetitive tasks will then be eliminated so that you can focus on the human part of your business.
No matter if you want to build an effective website, create high-conversion landing pages, send customized emails, accelerate sales, or streamline your customer service, HubSpot offers a complete CRM system that comes equipped with all of these tools.
Related topics:
HubSpot CRM key features
HubSpot CRM offers more than 50 features, both free and paid, and the most remarkable include:
Contact management
This feature of HubSpot CRM does a fine job of streamlining your sales efforts, as well as giving you more time and flexibility to close deals.
HubSpot CRM allows you to create as many as 1,000,000 detailed contact and company records. You can quickly add new contacts using a prospect's email address or even pulling contact information straight from your inbox or form submissions. HubSpot CRM automatically enriches your data records with data from more than 20 million businesses.
Plus, you can send emails, make calls, assign tasks, take sales notes, schedule meetings, and add new deals, all directly within your contact or company views.
In general, the contact management feature of HubSpot CRM gives you an overview of every interaction you have had with a prospect. Then, it equips you with the necessary tools to build better campaigns and close more deals.
Deal pipelines and stages
Deal pipelines can predict revenue and identify any roadblocks in your selling process. Meanwhile, deal stages can tell your team how a deal progresses and how close it is to the point of closing.
With this feature, you're able to drag and drop a deal along your sales process, from one stage to the next, as your sales progress. HubSpot CRM comes with a sales pipeline with 7 deal stages by default, but you can customize based on your business's nature.
Task management
Task management is an effective tactic for managing your daily to-dos, as well as recurring responsibilities with minimum time and effort. HubSpot CRM lets you manage everything from one central place, so you don't need to toggle back and forth between several different systems to see and complete your daily tasks.
You just need to go to a contact, company, or deal in the CRM. Then, click "Create task," and that's it. Once you've created your task, you can set a due date, task type, reminder, task owner, and more.
Email templates
HubSpot CRM provides a wide range of free email templates that are proven to work. What's more, you're allowed to save and reuse your best-performing emails and share them with your team to communicate with your prospects faster and more consistently.
Personalized sequences
This feature lets you send email sequences without going back and scheduling each individual message.
There are some types of sequences that you can send to engage your prospects, including:
Nurturing email sequence that introduces a prospect to your company
Engagement email sequence that builds rapport with prospects
Conversion email sequence that asks something of your prospects
Follow-up email sequence that checks in with a prospect after they've completed a sequence
When scheduling a sequence, you can go through each email and customize it to best connect with your prospects by using personalization tokens. These personalization tokens allow you to tailor the emails with company and contact details for the CRM. That means you can add specific details about a company or contact to engage with them in a more human way.
Form builder
Forms are one of the best ways for lead generation. With HubSpot, you can quickly create forms to add to your HubSpot pages or an external site.
HubSpot CRM lets you choose a blank form or a premade template (in case you are in a hurry or out of ideas). You can create numerous types of forms, including standalone, pop-up, embedded, and many more.
Every prospect that fills out your form will be automatically added to the HubSpot CRM. Then, you can take additional steps by setting reminder tasks, calling new prospects, or sending them personalized emails.
Meeting scheduling
If you'd like to eliminate the back and forth of meeting scheduling, you can install the meeting scheduling tool to your CRM. Meetings sync with your Office 365 or Google calendar to let prospects see your most up-to-date availability and schedule a call.
What's more, you can embed the calendar on your website easily, without any coding involved.
Ad management
HubSpot enables you to use the CRM platform to target and track your online ad campaigns.
Simply connect accounts from networks, such as Facebook and Google, to your HubSpot account, and see which ads are working best. You can measure the ROI (Return on Investment) of every ad campaign, and utilize ad data to inform your lead scoring and email marketing strategy.
The free ads tool allows you to create and manage up to $1,000 ad spend per month across two connected ad accounts.
Reporting
HubSpot gives you an in-depth insight into your sales metrics with its extensive reporting measures.
With its free account, you can have access to over 90 essential reports, including:
Deal Forecast Reporting shows you the amount of forecasted revenue by deal stage
Funnel Reports help you understand how your contacts are moving through multiple stages and how deals are progressing
Sales Activity Reports monitor sales team productivity and rep performance
You can unlock the power of customizable sales reports by subscribing to the HubSpot Sales Hub Professional and Enterprise paid plans.
Live chat
When prospects want instant information, being able to get in touch with them the moment they land on your website can determine whether they stay or leave.
Fortunately, HubSpot lets you start a live chat with your visitors to start connecting with them and build better relationships. The platform makes it easy to customize your chat widget to match your brand and create targeted welcome messages for different web pages.
HubSpot's live chat can fully integrate with a chatbot builder that you can use for free. Chatbots can lighten the load of your customer support team, while helping them qualify leads, book meetings, answer common questions, and more. Best of all, conversations are automatically stored in your conversation inbox so that your entire team can get an overview of every interaction.
Related topic: Top 10 Best AI Chatbot for Enterprise Customer Service
Mobile CRM app
With the mobile app, you're able to access your CRM wherever you are. You can set reminders, send emails, update contacts, use your microphone to dictate notes, get real-time notifications, and more.
The mobile CRM app is available for Android and iOS.
HubSpot CRM ease of use
Many users said that it's quite easy to get started with HubSpot CRM.
It doesn't matter if you're starting from scratch or if you already have an expansive list of leads and tickets. If you are concerned about messy data or duplicates, then worry not. HubSpot CRM works to de-duplicate your data upon importing; therefore, your content is clean and ready to go from the start.
If you already have your own leads, deals, or tickets, then importing your data into HubSpot CRM is a simple process that takes only a few clicks. You can upload your data, work with HubSpot API, or work with a technician from HubSpot if you have robust needs.
HubSpot CRM integrations
Running a modern business will require using a set of different software. HubSpot CRM unites your tech stack by allowing you to connect with other tools you love to use. The App Marketplace stores more than 200 powerful integrations with new partners joining every month.
Some popular tools that HubSpot integrates include MailChimp, Pipedrive, Zendesk, Salesforce, Zoho CRM, Wistia, and many more.
HubSpot CRM customer support
HubSpot CRM's customer support is decent. The chat function on the website is actually better than most, but asking questions beyond sales information may get dicey.
It is clear that HubSpot wants to push users to consult its online resources rather than reach out to customer service, which may be fine for tech-savvy users with lots of time. However, it may be frustrating for anyone that wants a more direct line of communication.
When you sign in, you can press the help button at any time. There's also an option to connect to HubSpot support and choose your preferred form of communication (live chat, phone, or email). HubSpot makes it pretty easy to attach screenshots to your help ticket to explain problems. Nevertheless, users who have difficulty describing their technical questions or problems in writing may find responses to be on the slow side.
HubSpot CRM pricing plans
The significant advantage of HubSpot CRM is that it offers a completely free plan. While most CRMs come at monthly costs, HubSpot provides a free plan that includes a generous bundle of features.
In addition, the platform offers three more paid plans, in case you want more advanced features. Let's explore four pricing plans of HubSpot CRM right below!
Plan
Pricing/ month
(billed monthly)
Key features
Free
$0
- All free CRM features
- Live chat
- Limited conversational bots
- Team email
- 15-minute calling
- Email scheduling
- 200 email notifications per month
- 1 conversations inbox
- 5 email templates
- 5 canned snippets
- 5 documents per account
- 1 personal meetings link
- 3 dashboards, each with 10 reports per dashboard
- 1 deal pipeline per account
- Limited Messenger integration
- 10 custom properties
Starter
From $50

Everything in the Free Plan, plus:


- 8-hour calling
- Unlimited email open and click notifications
- 1,000 email templates
- 1,000 canned snippets
- 1,000 documents per account
- 1,000 personal & team meetings links
- 10 dashboards, 10 reports per dashboard
- 2 deal pipelines per account
- 1,000 custom properties
- Limited goals
- 5 currencies
- Calling SDK
- Email & in-app support
- Conversation routing
- Simple automation
- Requires a Stripe account
- Trigger tasks and email notifications based on deal stage only
- Task queues
Professional
From $500

Everything in the Starter Plan, plus:


- Additional conversational bots
- 100 quotes per deal
- 16-hour calling
- 1,000 conversations inbox
- 25 dashboards, 20 reports per dashboard
- 15 deal pipelines per account
- Additional Messenger integration
- 30 currencies
- 300 workflows
- Rep productivity performance
- Workflow extensions
- 1,000 sequences with 500 email sends/ user/ day
- 10 signatures/ user/ month
- Phone support
- Smart send times
- Required fields
- 100 custom reports
- 1:1 video creation
- 5 scoring properties
- 5 calculated properties
- Default and custom forecasting and reporting
- Account overview
- Sales analytics
Enterprise
From $1200

Everything in the Professional Plan, plus:


- 33-hour calling
- 50 dashboards, 20 reports per dashboard
- 50 deal pipelines per account
- 200 currencies
- 30 signatures/ user/ month
- 500 custom reports
- 25 scoring properties
- 200 calculated properties
- Forecast across team hierarchies
- 1,000 playbooks
Pros and cons of using HubSpot CRM
Pros:
Good free plan
Intuitive user interface
Strong marketing automation capabilities with contact data
Various email templates
Huge number of integrations
Great mobile app
Active HubSpot community
Cons:
Quite high paid plans
Limited customization options
Quite tricky and confusing to create workflows
Lack of strong reporting capabilities
Alternatives to HubSpot CRM
We understand that HubSpot CRM has many perks, and you might find it the best fit. However, remember that there are many other great CRM platforms out there for you. So, it's worth considering and choosing the best one among them!
Zoho CRM
As a cloud-based platform, Zoho CRM can give you everything you need to run your business smoothly. You'll get a powerful set of marketing and sales features with SaaS (Software as a Service) apps and online productivity tools.
Zoho CRM helps businesses organize contacts, market their brand, manage sales activities, and many more. You can use this platform to integrate with other marketing tools you're already using, capture leads through social media networks, segment audiences, and provide support using built-in live chat.
Zoho CRM's pricing plans:
Free Plan
Standard Plan: $12/ user/ month (billed annually)
Professional Plan: $20/ user/ month (billed annually)
Enterprise Plan: $35/ user/ month (billed annually)
Ultimate Plan: $45/ user/ month (billed annually)
Pipedrive CRM
Pipedrive is a user-friendly CRM system that is designed to be simple and fast. By using its pipeline management feature, you'll get an overview of your entire sales process and stay in control of it the whole way.
Besides, you'll also get email integration, sales reporting and forecasting, and mobile apps to access the software anywhere. Although Pipedrive doesn't offer any segmentation, it's simple enough to identify leads and maintain relationships.
Pipedrive CRM's pricing plans:
Essential Plan: $9.90/ user/ month (billed annually)
Advanced Plan: $19.90/ user/ month (billed annually)
Professional Plan: $39.90/ user/ month (billed annually)
Enterprise Plan: $79.00/ user/ month (billed annually)
Drip CRM
Drip is the leading CRM, which is easy to use and powerful for any business. The platform makes it simple to set up automation workflows and email campaigns. You even have the choice of generating your email with a visual builder or text builder.
Plus, Drip offers list segmentation, content optimization, conversion tracking, and a lot more. With tags, events, and custom fields, you can track and learn everything you need about your customer's stories.
The platform is developed to generate leads, manage your contacts, turn them into long-life customers, and eventually increase your bottom line.
Drip CRM's pricing plans: starts at $19/ month for 100 people in your account.
The bottom line
It's undeniable that HubSpot CRM is a big name in the sales and marketing realm. However, the answer to whether it is worth breaking the bank heavily depends on your business needs and type.
In a nutshell, HubSpot CRM may be the best for you if you are new to CRM, or you're a small or midsize business. Nevertheless, it may not be ideal if you are a large enterprise organization that needs more complicated and robust solutions beyond the more basic features that HubSpot CRM offers.
We hope our review of HubSpot CRM has been useful for you! If you want to share your thoughts, don't hesitate to contact us! We're always glad to hear from you!
Magento Support
& Maintenance Services
Make sure your M2 store is not only in good shape but also thriving with a professional team yet at an affordable price.
Get Started
New Posts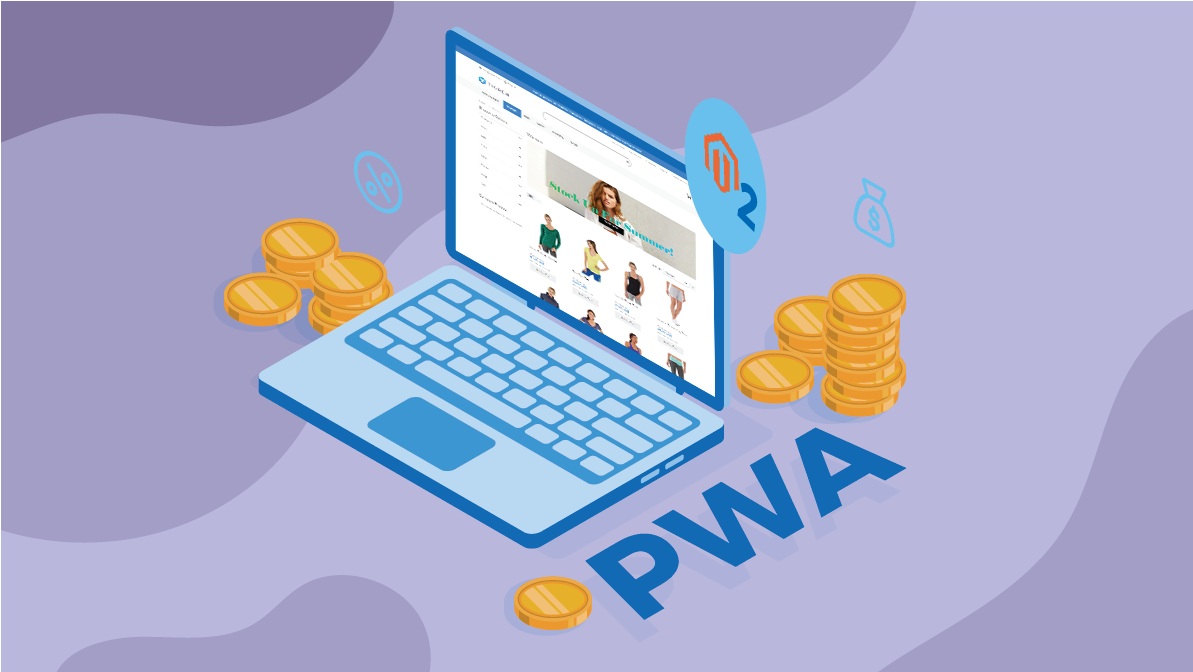 Subscribe
Stay

in the know

Get special offers on the latest news from Mageplaza.
Earn $10 in reward now!