Top 10+ Best AI Chatbot for enterprise customer service
The Most Popular Extension Builder for

Magento 2
With a big catalog of 234+ extensions for your online store
Chatbots are popular in all kinds of industries. People are too familiar with chatbots in several services from daily life services like shopping, entertainment, to professional services like education, hospitality, etc.
Though it's not human interaction, it's undeniable that chatbots are incredibly helpful in many fields and even play an inevitable role in some specific business segments.
An effective chatbot, combining with the human operation, will automate a huge amount of work and increase your business's efficiency.
AI chatbots are becoming smarter, and the applicability is highly upgrading day by day, especially in improving customer service.
In this post, I will introduce top AI chatbots for enterprise customer service that help you level up your customer services and create a next-gen experience for your customers.
Main content
What is an AI Chatbot?
An AI chatbot is a piece of artificial intelligence software that can simulate an online conversation or a chat with a user in a natural language like a real person does through messaging apps, websites, mobile apps, or telephone. Some popular messaging channels are Facebook Messenger, Twitter, or Whatsapp.
Chatbots are also known as digital assistants or robots that can imitate human conversations through voice commands, text chats, or both.
Why should you use AI Chatbots?
An effective AI chatbot has the ability to understand human capabilities; in particular, what a customer is typing or saying. They have to understand customers' intentions and take actions to respond to exactly what customers are looking to get.
As it's automatic, the secure environment of a conversation between a chatbot and a customer becomes a more important aspect that every business using this technology needs to take seriously.
From a customer's perspective, I can tell that AI chatbot actually makes it faster and easier to contact an online shop or the sales department of a company to get information quickly. This does happen the same as in many other customer services with the help of chatbots.
Brands all over the world are investing in chatbots in many different ways. According to Forbes, 80% of marketers start using chatbots. Helpshift study also reveals that 37% of customers said that they would prefer to get immediate assistance from a chatbot rather than waiting three minutes for a human. Chatbots are arguably more and more important in customer service.
Here are some specific proven advantages of using AI chatbots in enterprise customer service:
Effective self-service with chatbots save you from paying expensive human resources
Fast and understandable chatbots increase customer satisfaction and ticket deflection with their quick and accurate answers Chatbots reduce customers waiting time
Reduce workforce and errors with 24/7 availability and automated set-up
Reduce the bounce rate and increase conversion rate by engaging customers and keeping visitors hooked
Chatbots gather customers' information quickly and efficiently help agents resolve the issues for customers
Top 10 Best AI Chatbot Apps for enterprise customer service
1. ChatBot
ChatBot empowers your company to stand out with superb customer experience. You can uplevel your customer service and personalize the user experience by interacting with them and addressing their inquiries with automated yet smart AI chatbot. With ChatBot, you can automatically offer personalized recommendations and support tailored to your customers without human efforts. This way, you can get and maintain the communications with your customers while saving a great deal of manpower.
ChatBot can reach out to your customers anytime and anywhere, which draws more prospects to your business and easily turns them into your happy customers.
Pricing
Starter: $50/month
Team: $149/month
Business: $499/month
Enterprise: Contact for more information
2. ManyChat
ManyChat - Automate & Combine Facebook Messenger and SMS to grow your business
By automating and combining Facebook Messenger and SMS, ManyChat helps you synchronize data and conversation from these two high traffic channels to deliver a fast, seamless, and synchronous experience to customers.
ManyChat enables you to serve and interact with prospects out of 1.3 billion Messenger users by providing them a simple and personalized experience with interactive and tailored content. You can start building a bot in minutes with a custom template following your business-specific.
ManyChat also seamlessly integrates with Shopify, Google Sheets, MailChimp, Hubspot, ConvertKit, or Zapier. So if you're using these tools, connecting with ManyChat and making them work smoothly together is a piece of cake.
Pricing
Start for Free
Pro: $10/month
3. Acquire
Acquire comes with conversational chatbot software that has been built to provide more human experiences. Whether it is lead generation or support, Acquire's chatbots are the key to better digital experiences for your customers.
You can employ Acquire's chatbot services to handle routine work and FAQs so that your team can concentrate on strategic tasks. It even allows you to configure bots to answer mundane questions like, "What's your price?" and "How do I reset my password?"
If the AI chatbot software cannot resolve the query, it can route the questions to a human customer service agent. Also, you get to create a customer service chatbot without any coding experience. Simply select the purpose of your bot and build custom workflows within minutes.
Acquire's chatbot services can be seamlessly integrated with popular business chatbot software like IBM Watson, Azure QnA, and Dialogflow. You can even connect bots to third-party apps with the help of webhooks and Acquire's open API.
You can allow your customers to self-serve by giving them access to your knowledge base content with the help of Acquire chatbots. It even enables you to optimize chatbot performance by employing chatbot analytics. With its help, you learn which chatbots your customers find the most engaging and tweak those that need a slight performance improvement.
4.ProProfs
ProProfs ChatBot enables your business to create a customizable conversation that builds a human-like experience for your customers and website visitors in the absence of your agents. It helps you design a chatbot for various scenarios like lead generation, customer service, ticketing system, and the list goes on. You can easily capture leads and detailed information on each one of them in real-time. The chatbot software also allows you to set up open responses and multiple-choice questions to capture more detailed information on your leads.
On top of that, it helps you answer frequently asked questions, avoid managing repetitive tasks, and transfer the chat to a human agent if the question seems complex. It enables you to route the chat to the correct department and available agent. Configuring this chatbot takes a few minutes as it is equipped with a drag and drop chatbot builder, and it requires no coding skills.
Pricing:
Essential Plan: $10/user/month
Premium Plan: $15/user/month
Enterprise Plan: Request a quote
5. Amelia
Amelia is a conversational and cognitive AI chatbot designed by IPsoft for complex use cases. Besides answering simple and FAQ-type questions, Amelia levels up your customer service with conversational automation for deeper business processes or multi-intent situations.
Amelia is recognized as the most human AI agent with leading conversational abilities. It continues learning from human interactions to create the most real and engaging user experiences. Amelia currently has a new life-like interactive avatar, making more true-to-life communications between the chatbot and customers.
6. BotMyWork
BotMyWork Chatbot Builder is a cutting-edge Facebook Messenger marketing platform for companies looking to dominate client interactions in marketing, sales, and support. It allows you to build, configure, and customise a Facebook Messenger chatbot to automate chats and increase sales. You can add a Chatbot on your website linked to your Facebook Page in 5 minutes.
Our Facebook Messenger Marketing technology helps companies create qualified leads, grow sales, and communicate with customers all around the clock. Chatbot Builder's Pro subscription works on a "pay as you grow" model.
Also you can add Chatbot to your WordPress website for Free with WP-Chabot Builder plugin.
Pricing
Start free
Pro: $ 9/month
Premium: $ 99/month
7. Chatfuel
You can easily set up and automate your Messenger with a Chatfuel bot into your customer service system to increase user experience and generate a higher sales volume.
This no-coding and previous experience required chatbot platform can increase open rates up to 80% and generate 10x click-through rates compared to email chatbot. Lego is a real case using Chatfuel and gets the reduction in cost per conversion by 71%.
Chatfuel will reduce a lot of your burden in customer service as it's available and engages with your customers 24/7. You don't have to worry about missing any conversation in the night as Chatfuel takes this job from you and can even do better. Another real case from HelloFresh, Chatfuel, helps the company increase 47% of total conversions and reduce 76% of customers' wait time.
Pricing
Start with a free trial account
Pro: $15/month
Premium: Contact
8. Watson Assistant
Watson Assistant is an IBM AI chatbot that enables companies to provide customers with fast, helpful, and accurate answers to their questions across any channel, application, and device. This conversation AI chatbot reduces the burden for your agents in customer service by automating common inquiries so that the time answering customers' questions and resolving their issues is saved significantly.
Watson Assistant is more than just a chatbot. It understands customers' questions right away, classifies those questions to define when to search for an answer from a knowledge base, when to ask for clarification, and direct customers to a human. This smart AI chatbot can be anywhere you need it as it can be deployed in any cloud or on-premises environment.
Pricing
Start Free
Plus: $120 for 1000 users/month
Premium: Contact
Deploy anywhere: Contact
9. SAP Conversational AI
SAP Conversational AI is one of the best apps for enterprise customer service as it streamlines the entire system with cognitive and innovative features. This chatbot platform enables you to leverage the NLP (natural language processing) technology to build a human-like AI chatbot in any language so that you can serve your customers from all over the world without any language barrier.
All of your teams can smoothly use this chatbot as it offers simple UX, collaboration, organizational accounts, versioning, and environments. You can also build a comprehensive SAP software suite to train, build, and monitor chatbots better.
SAP Conversational AI chatbot platform also gives you an insightful analytics dashboard so that you can view and understand your users to immediately tweak your service and chatbots functionalities to match their needs.
Pricing
Build unlimited chatbots for free with up to three requests per second. Contact for a custom price quote if your company needs more.
10. Nuance
Nuance accompanies organizations to dig deeper into the millions of interactions that happen every day between them and their customers to get customers' insights and deliver a better experience for them.
Nuance AI-powered chatbot enables the business to deploy multimodal chatbots across web, mobile, and voice channels and deliver world-class and secure customer conversations across channels. It maximizes the efficiency of your customer service by offering AI-powered speech recognition to create high-quality documentation. Nuance makes an excellent match for companies requiring enterprise-grade solutions.
11. Aivo AgentBot
Aivo's AgentBot makes your agent's time on customer service count and streamlines the entire process with multiple innovative AI technologies. AgentBot can talk with your customers as a person, deploy conversations across channels, and automatically answer customers' questions quickly and accurately.
You can publish content on all channels and use conditions to create different experiences tailored to customers' types and channels without any single code line. When necessary, AgentBot will transfer the session to a live chat so that the issue will be resolved right away with professionals.
You need to contact the Aivo team to get pricing information.
12. Botsify
Botsify is a great solution for building intelligent assistants for your websites, Facebook pages, and messaging applications to automate your customer support and increase user experience and sales.
With fast and knowledgeable real-time assistance, Botsify reduces the waiting time of customers, enables them to get their issues resolved quickly and automatically. Proactive interactions combined with interactive and tailored content simulate customers' engagement and helps you build relationships with them easily.
You can create multiple chatbots one time and use them in different tasks. This allows you to handle various tasks at once effectively.
Pricing
Start for a 14-day free trial
Personal plan: $49/month
Professional plan: $149/month
Business plan: $499/month
Contact for a custom price quote
13. HubSpot Chatbot Builder
HubSpot chatbot builder allows you to build and launch chatbots for free on your website to scale your live chat conversations and automate your processes. HubSpot chatbot gives you an excellent solution against one-to-one conversations. You can deliver personalized conversations that highly focus on your customers' needs, wants, and problems.
It's also effortless to customize your chatbots. With coding skills required and complicated configurations, you can choose a template based on your goal set for your chatbots and use the visual editor to customize the conversations to match your voice and tone.
Seamlessly integrated with HubSpot's free CRM, your chatbots can deliver non-robotic, friendly, human-like, and personalized messages and answers based on what your customers are saying. What's more, any information collected by chatbots will be automatically synced and stored on a contact's timeline, so that your team can understand customers better to develop relationships with them more easily.
Bottom line
AI Chatbot has solidified itself as an important tool for any business who wants to stay ahead in the marketplace and take customer experience to the next level. As time goes by, the viability of AI chatbots will increase upon the advance of AI technology. If you keep updated with the change to equip your business with the most advanced AI chatbots, you can expect good results for your business.
Research suggested AI chatbots applications thoroughly, compare, geta demo to determine which one is suitable for your business. I hope that you find a great assistant and scale up your customer service with it.
Magento Support
& Maintenance Services
Make sure your M2 store is not only in good shape but also thriving with a professional team yet at an affordable price.
Get Started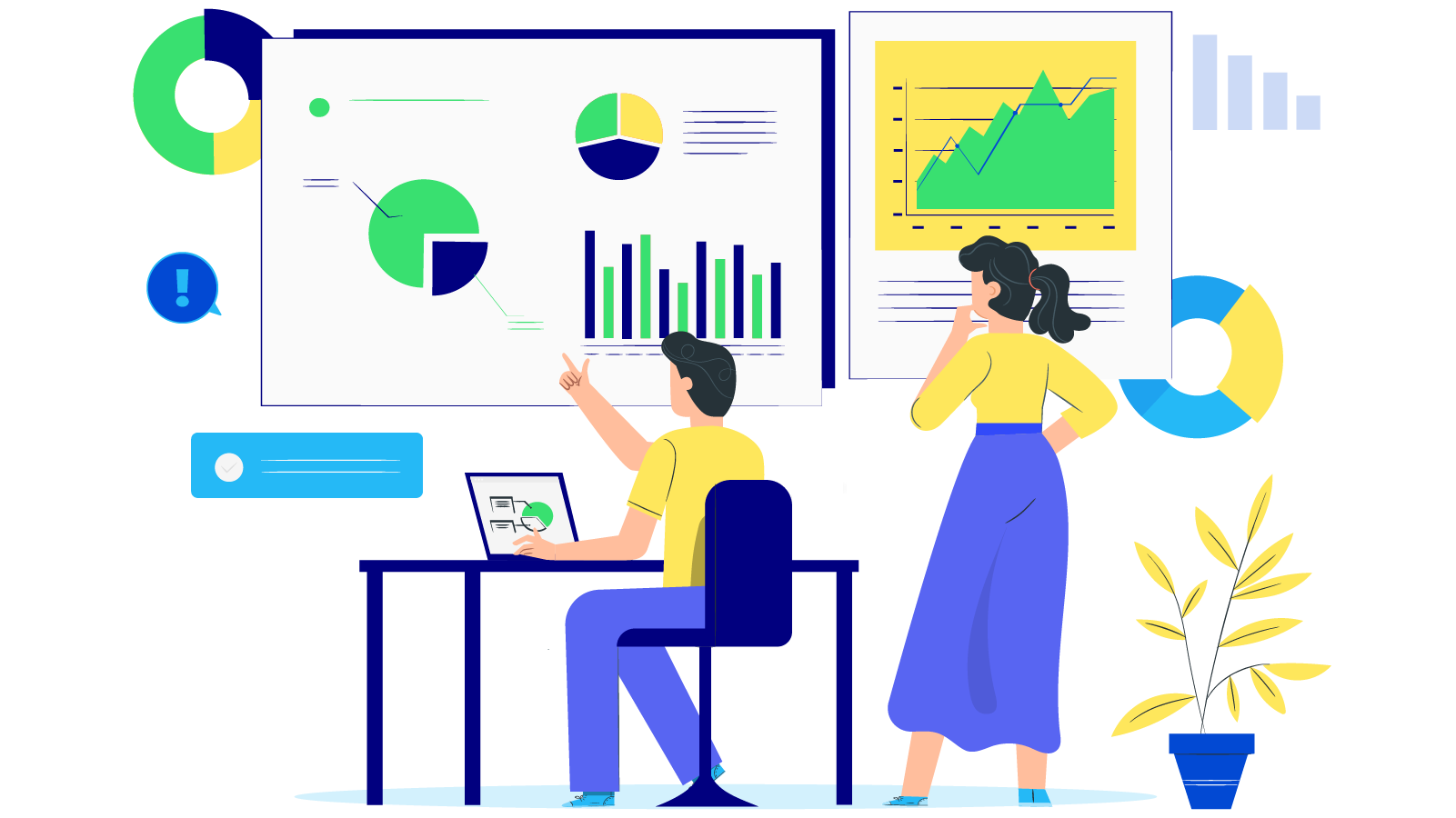 New Posts


Subscribe
Stay in the know
Get special offers on the latest news from Mageplaza.
Earn $10 in reward now!