How to integrate Zoho Books with Magento 2 via Zapier
The Most Popular Extension Builder for

Magento 2
With a big catalog of 224+ extensions for your online store
Do you know that Zoho Books is a great accounting software for small businesses? In this tutorial, we will help you know how to integrate Zoho Books with Magento 2.
First of all, we need to learn what Zoho Books is?
Zoho Books is a smart accounting software that is designed for small businesses to manage their finances. This tool is easy to use and allows you to make smart decisions based on data as well as financial control of your company. You can send professional invoices to customers and receive online payments from all applications.
The great thing about Zoho Books is that it has intelligent design and financial management capabilities for your projects. Don't hesitate to integrate Zoho Books into your Magento 2 store today to experience.
How to integrate Zoho Books with Magento 2
To integrate Zoho Books
Step 1: Sign up the Zapier account
Step 2: Sign up the Zoho Books account
Step 3: Integrate Magento 2.x
Step 4: Integrate Zoho Books for your Magento 2 store
Step 1: Sign up the Zapier account
Step 2: Sign up the Zoho Books account
After logging into Zapier, choose Make a Zap to start integrating

Step 3: Integrate Magento 2.x
In this step, choose Magento 2.x so that Zapier can get all data from your store.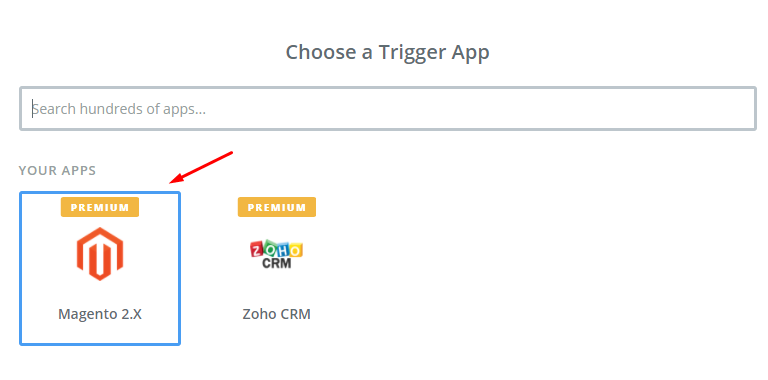 Then, choose New Customer in select Magento 2.x Trigger field and click on continue.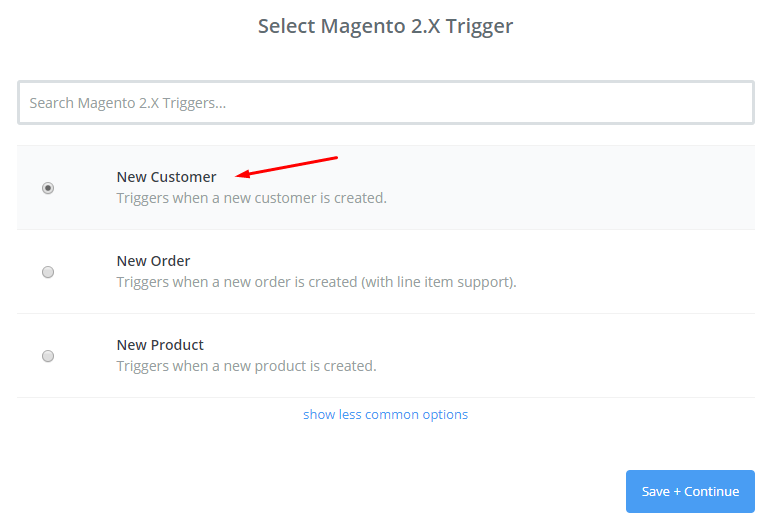 After that, you need to connect an Account in select Magento 2.x account field. In this step, please enter full domain, admin username and admin password of your Magento 2 store as the following image: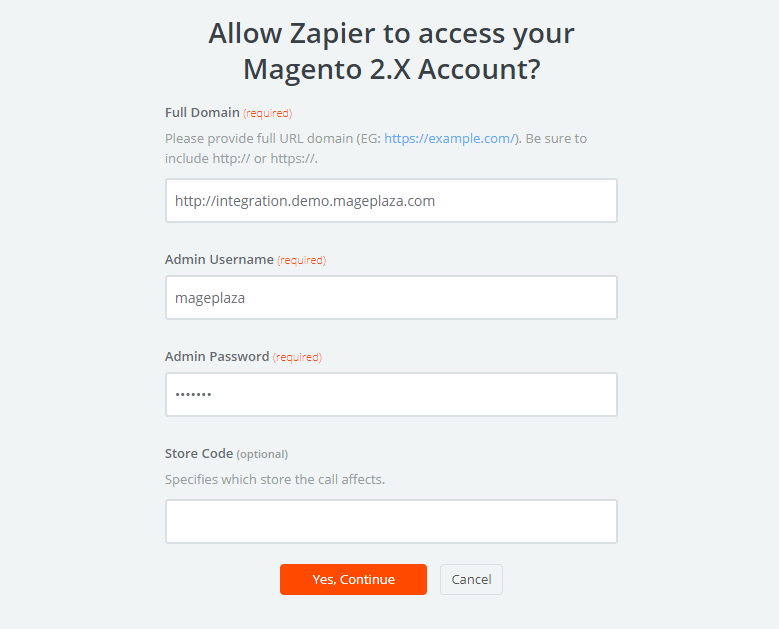 After generating your Magento 2.x account, the screen will display as an image below. Then, choose Save + Continue.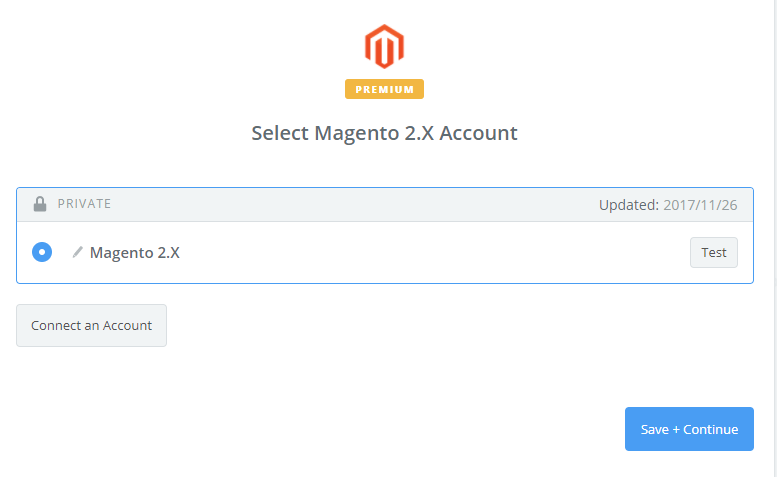 Great! You have just tested Magento 2.x successfully. Please continue doing the next step.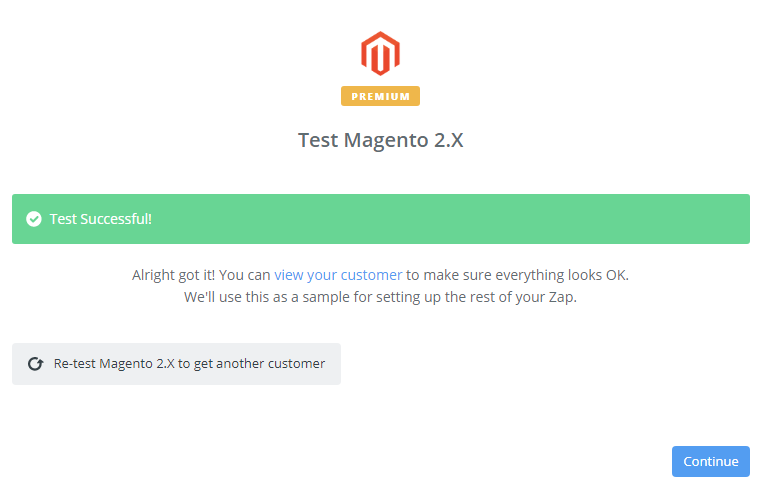 Step 4: Integrate Zoho Books
In Choose an Action App field, choose Zoho Books and click on Continue.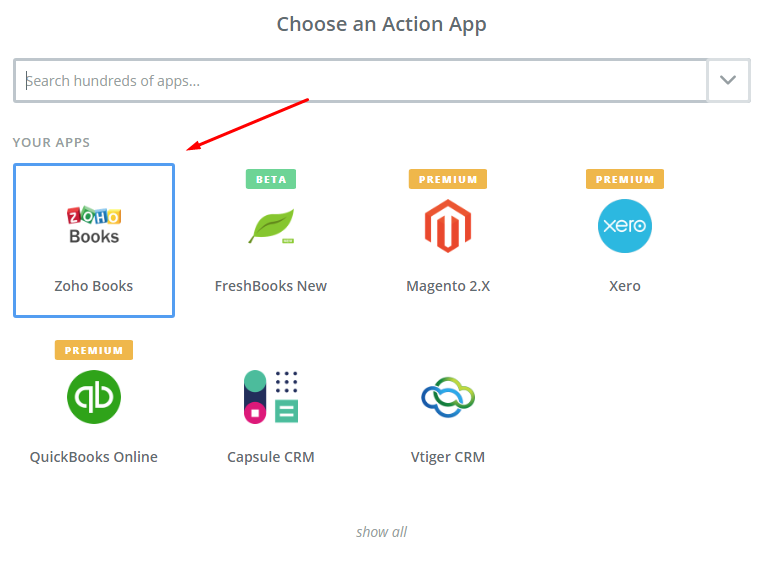 Then, you need to choose one of the options in the drop-down list of Select Zoho Books Action field. After selecting, click on continue.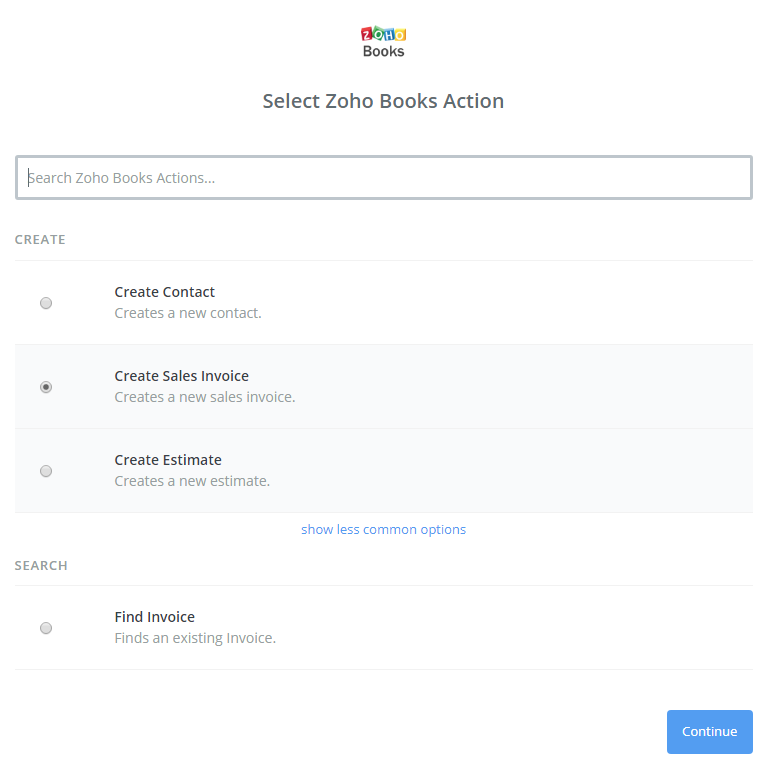 Next, you have to Select Zoho Books account. Please click on Connect an Account. Then, your screen will display the image below: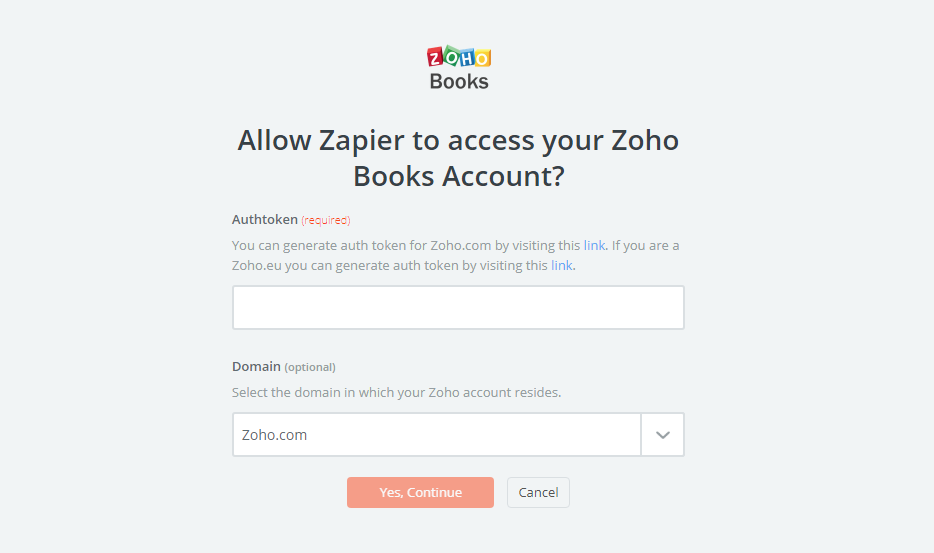 Now, this is the account that you have just created. Please click on Save + Continue.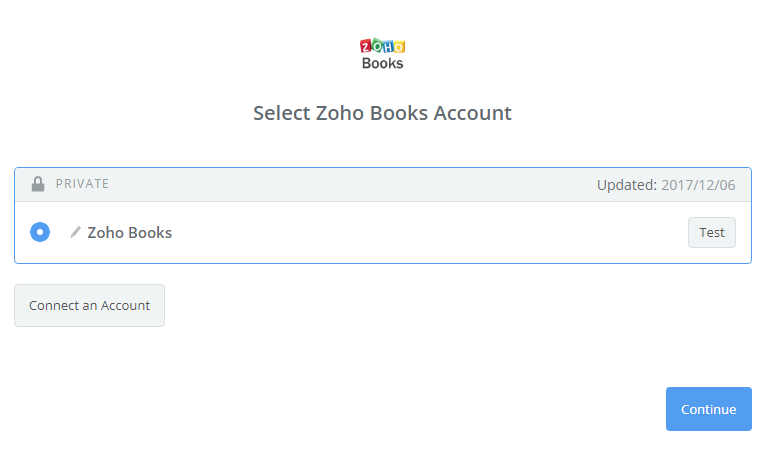 Next, you must Set up Zoho Books Sales Invoice. Now, please enter all required fields on the page as well as choose customer name from step 1, then choose continue box.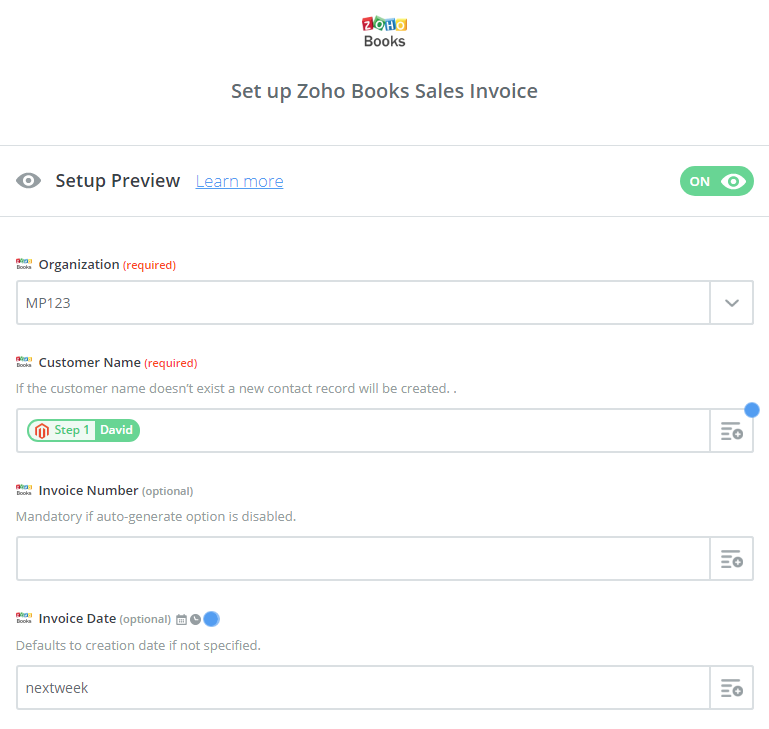 Wow, you have tested Zoho Books successfully. Finally, choose Finish and set the name your zap to complete.
Your Zap is working and it will auto-check for your Magento 2.x new customer.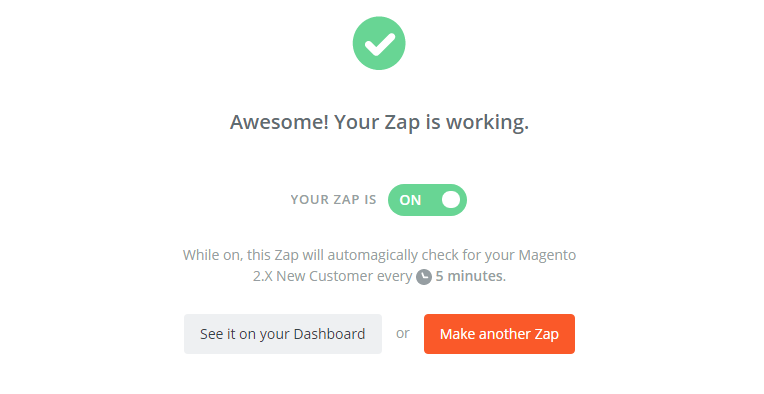 After all, you have just done the integration between Zoho Books and Magento 2.

You have just completed the integration. Congratulations!
Magento API Integration Service by Mageplaza
Connect your store with any 3rd-party software and boost customer experience quickly and efficiently.
Learn more
Vanessa is a content executive at Mageplaza. Cooking and reading books are her passion. Her particular hobby is travelling, helping her discover all around. She is an energetic marketer with the hope of making her words magical.
Website Support
& Maintenance Services
Make sure your store is not only in good shape but also thriving with a professional team yet at an affordable price.
Get Started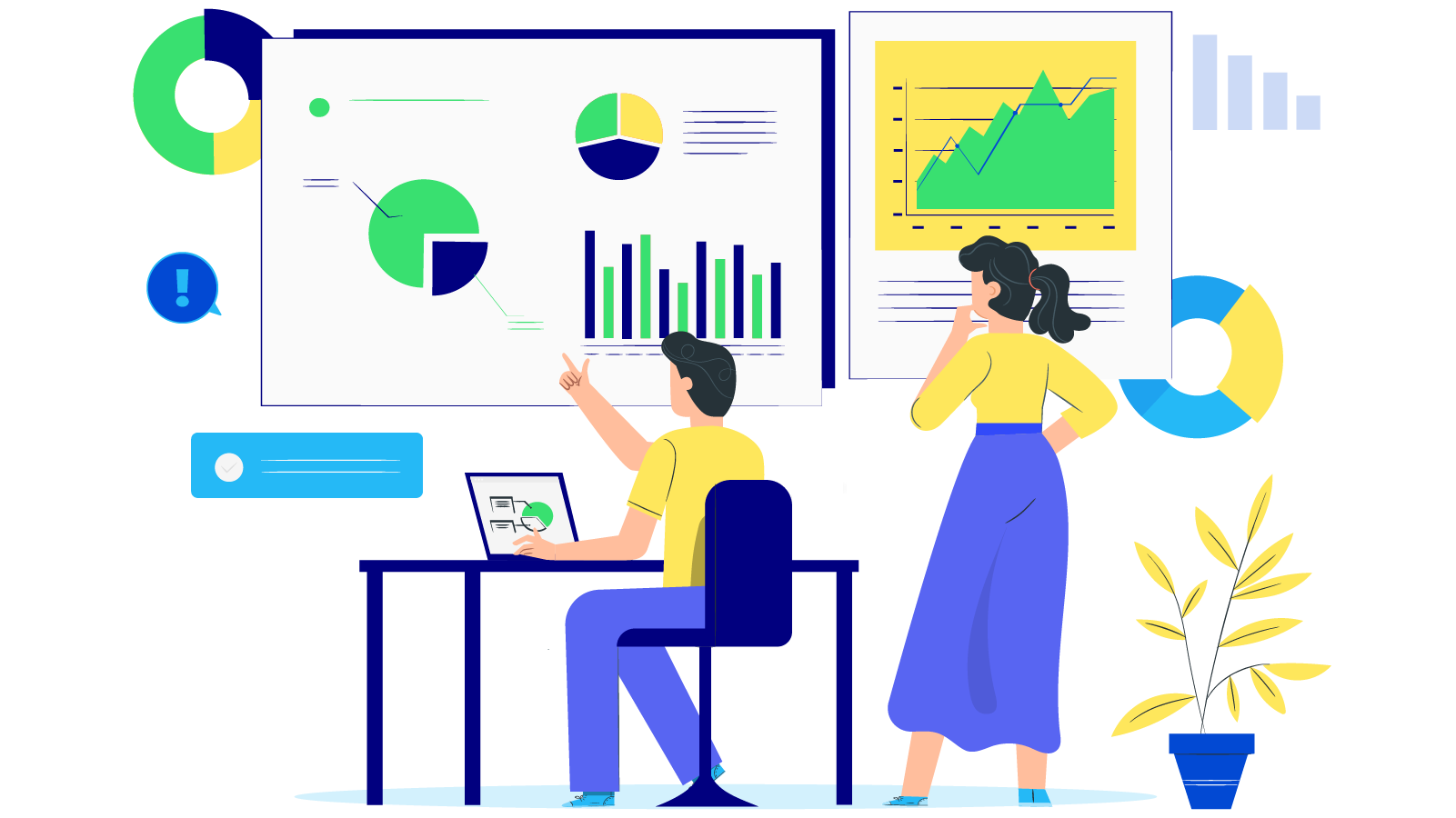 New Posts



Subscribe
Stay in the know
Get special offers on the latest news from Mageplaza.
Earn $10 in reward now!