How to Do Email Marketing For Magento?
The Most Popular Extension Builder for

Magento 2
With a big catalog of 224+ extensions for your online store
In the context of slowing economic activity, COVID-19 has led to an upsurge in e-commerce and increased digital transformation.
When lockdowns became the new normal, enterprises and customers tended to "go digital", the demands of offering and buying more products and services online, growing e-commerce share of worldwide retail trade increased from 14% in 2019 up to 17% in 2020.
In the current complex business environment, it is more challenging to approach new leads than to maintain the flow of current ones. It is a wise practice for businesses to leverage the power of email marketing to boost the performance of their Magento stores.
This article will go you through a detailed guide on implementing email marketing for Magento. Keep reading to know how to leverage email marketing the most to grow your online business.
Table of Contents
1. It's crucial to segment
Your clients have various reasons for choosing you. Email marketing brings you a chance to target each of those reasons based on each individual.
Take a minute to consider the reasons why you want to send an email:
Do you want to gain a new client?
Are you going to re-engage with old customers?
Do you want to satisfy your loyal customers with a promotional code?
These reasons are why we need to target our emails cautiously.
An ideal way to maximize the return of our email campaigns would be to divide your customers into multiple segments.
Dividing your segments covers taking your email list and categorizing your leads into various groups. Such groups may include:
A brand that may have a list of all your shoppers for general sales
A decoration brand that may want to set a segmented list for business owners so that they can send an email about corporate gifts
An apparel retailer that may get a segmented list for men and women so that they can send out emails for the latest men's and women's collection
A shoe retailer who would like to have a list of their loyal customers to email coupons to
There are other sorts of emails that a business might want to send to their customers. However, the vital thing to remember is that, by grouping an email list, a business can:
Save time by not sending too many emails to the whole email list
Boost sales potential by only sending emails to segments more inclined to join the campaign
Reinforce trust among the customer base by sending a number of emails, but not spamming the whole email list with unnecessary emails.
2. Set your email goals
Behind every email campaign, there has to be a goal, and so does an email marketing campaign.
Contemplate what decides a successful campaign for your store. Here're several metrics to look at:
Open rate: the rate at which subscribers open their emails
Click-through rate: the number of subscribers that clicked on a link in your emails
Conversion rate: the number of subscribers that purchased something as a purpose of your email
Unsubscribe rate: the people that unsubscribed from your email list
Regardless of what metrics you consider, you need to ensure that your team understands what you're trying to achieve with your campaign.
Therefore, before you generate your email, ensure that you clearly understand what you expect your campaign to gain and how to implement it. You'll want to make sure of:
Your email message to the subscriber is apparent.
Your call to action can catch your customers' attention.
3. Automate your lists
Sometimes email marketing can be a repetitive process. If everything goes well, there's an opportunity that you can gain new email signups every day. That means you need to send at least one welcome email each day.
Nevertheless, automating your email lists can save you time and re-focus productivity.
Automating your email list covers generating an email list with an email template that sends out emails automatically.
Besides, with an automated email list, whenever a new client signs up, a welcome email will be sent out automatically.
Most of the time, you can set the automated list to send emails and then send email addresses to a general list so that you can sort it out.
A tactic like this is suitable for welcome emails, birthday emails, and even newsletters.
4. Optimize your website for more traffic
You'd better expect some boosted traffic to your site with every email marketing campaign. You also should expect to get some of that traffic to convert into business for your Magento store.
Whereas boosted site traffic and the prospect of sales are an amazing thing, you should ensure that your website has prepared to handle the traffic that you're expecting from the campaign.
An essential thing to do is to affirm your site's security. Hence, you can make your customers rest assured that their personal data will be secured while making a purchase. You also can ensure yourselves that the possibility of a cyber attack will be at a minimum.
There are many things you can do to confirm the security of your online store. Here are some of the most critical ones:
5. Design a campaign for each occasion
Another thing you should ensure is that there's an email ready for each occasion. Besides popular retail days like Black Friday and Valentine's Day, there are more reasons to send an email to your customer. Reasons might include:
Birthdays
Minor holidays
Company anniversary sales
It's significant to produce an email for each appropriate occasion for the following reasons:
Increase the chances of creating a sale
Keep your store in the customer's inbox
Make a better recall for your customer fanbase
Enable you to use minor holidays to leverage store promotions
6. Do not send too many emails
Whereas it can be tempting to keep your customers updated with what's going on in your brand, the essential tip to your Magento email marketing campaign is not to spam your audience.
Email is a fantastic medium to stay in your customers' memory, but sending too many emails might not be a good way for growing conversions.
Instead of sending an email each day to your audience, it would be more proper to send regular updates, at most, one time per week.
7. Use Magento 2 extensions
Follow Up Email for Magento 2
Sending follow-up emails to customers is an excellent way to start or maintain the connection to customers. This is a great way to take care of your customers during their shopping time.
These emails remind shoppers of their activities and facilitate promotions such as offering cross-sell or up-sell products. The emails can also include some auto-generated coupon codes to encourage further purchases from customers.
Magento 2 Follow Up Email extension supports producing a chain of emails sent to customers automatically according to their specific activities. It comes with 5 types of events to create notification emails related to orders, customers, abandoned carts, wishlists, and dates. That allows you to update customers immediately with the events they are involved in.
Markedly, the module facilitates Magento stores to test two versions of an email by using the A/ B testing technique. The store owner can make some adjustments to the parent email to generate the child one. Then two versions will be implemented in the real situation, and the admin can see the results.
Moreover, the store owner can get statistics analysis in the backend, including the number of emails (sent, opened, and clicked), open rate, and click rate. Thus, the admin can evaluate exactly the effectiveness of emails to maintain or edit the content.
Abandoned Cart Email for Magento 2
According to the Baymard Institute, the average cart abandonment rate across industries is 69.80%. That means online stores are throwing a tremendous amount of money out the window. A study shows that e-commerce companies lose $18 million in sales revenue every year due to cart abandonment.
Magento Default enables stores to get informed of abandoned carts and send emails to customers. However, doing this task manually can raise workload for store admins and impact the performance of stores.
It's time that Magento 2 Abandoned Cart Email by Mageplaza comes in handy. By automatically sending emails to shoppers to remind them of their left carts and give them a discount, customers are inclined to come back to the store and complete their checkout.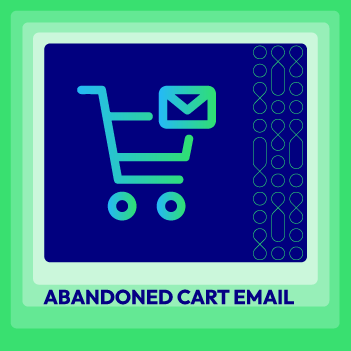 Abandoned Cart Email for Magento 2
Solutions to abandoned carts issue, helping online businesses boost sales and enhance conversion rates
Check it out!
The extension is fully packed with robust functionalities, such as automatic coupon generation, abandoned cart email reports, shopping behavior analyses, email logs, detailed cart boards, etc. These excellent features will assist store owners in taking control of the abandoned cart rates and recovering them successfully.
8. Use a marketing automation tool
The tool we want to recommend for your Magento 2 store is Avada Email Marketing. This amazing tool can help you earn money while you sleep. Pre-made automation email series are provided to follow up your audiences at any touchpoint. Some emails supported include:
Transactional emails, review request
Abandoned cart emails
Welcome emails
Up-sell and cross-sell emails
Win-back emails
The app allows you to generate stunning branded emails. Store owners can send mass emails to update your audiences about store news and introduce attractive promotions. They can start their newsletter campaigns in minutes thanks to an easy-to-use drag-and-drop editor.
Moreover, Avada Email Marketing can help boost conversion rates with segmented campaigns. It assists you in sending messages to the right audience, so you can have a higher chance to make a sale.
Wrapping up
Magento constitutes one of the most popular e-commerce platforms out there. However, to make sure an online store works well, you need more than just your platform.
You need to concentrate on bringing your store out there, so you will have to seek a way to reach customers. You can find potential customers via SEO and social media, but the perfect way to keep in touch with customers is via email marketing.
You also can save yourself from hard work by using some extensions that we've mentioned above. You can choose to make your life easier while still improving your online store's performance.
Website Support
& Maintenance Services
Make sure your store is not only in good shape but also thriving with a professional team yet at an affordable price.
Get Started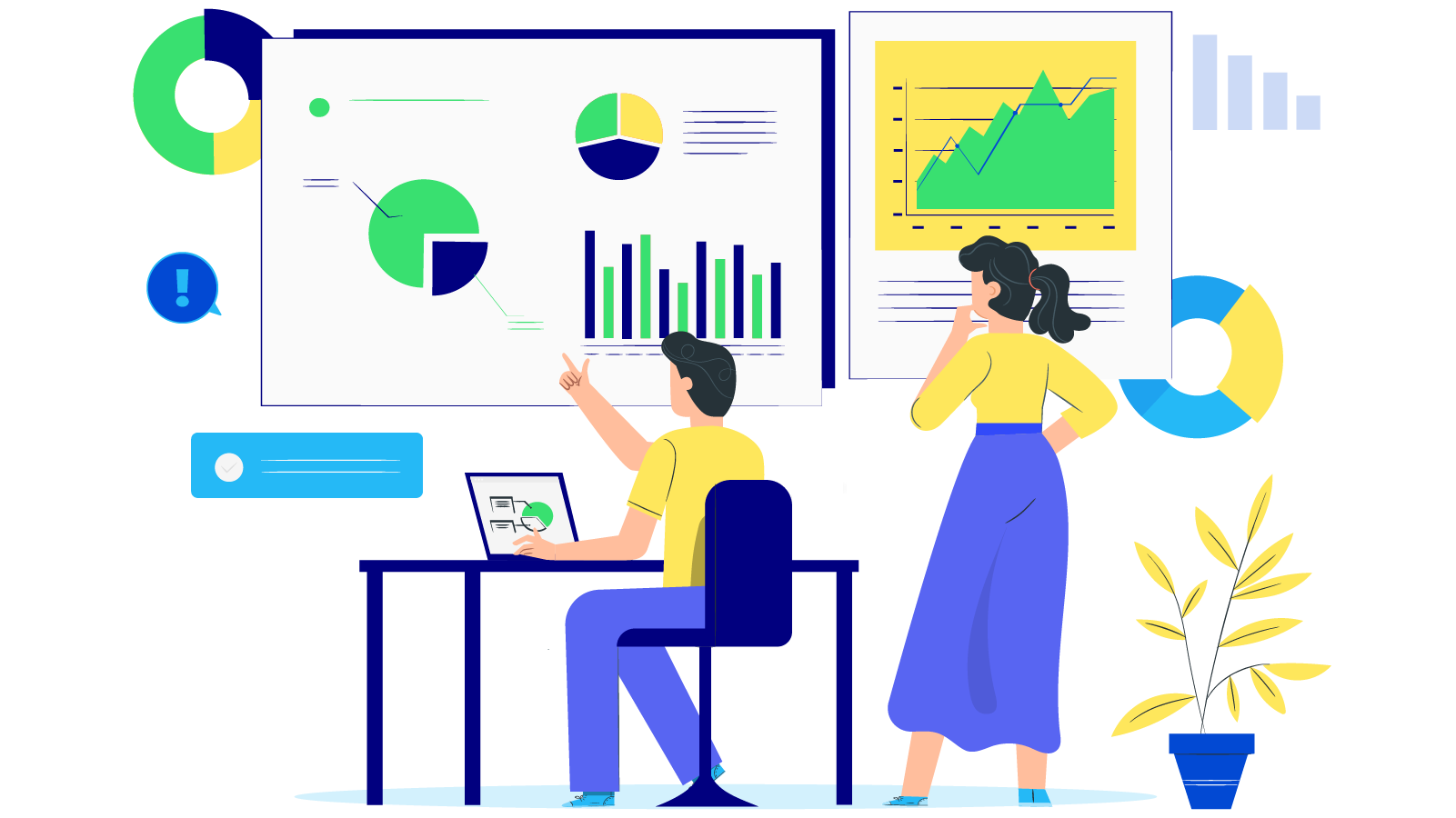 New Posts



Subscribe
Stay in the know
Get special offers on the latest news from Mageplaza.
Earn $10 in reward now!