7 Critical Success Factors for Ecommerce in 2022
The Most Popular Extension Builder for

Magento 2
With a big catalog of 224+ extensions for your online store
For businesses all throughout the world, 2021 has been an interesting year. The previous 12 months have kept business owners and marketers on their toes, from huge technological developments to pervasive supply chain difficulties. With no end in sight to the thrills, it's more crucial than ever to keep an eye on developing trends and remain ahead of the pack.
One worldwide trend we've been keeping an eye on this year is the rise of eCommerce. It takes a lot of effort to run a successful eCommerce shop. It's a dynamic environment, with new rivals creating websites on a daily basis. You need to make sure your eCommerce company is doing everything it can to deliver the greatest possible client experience, especially with an ever-demanding consumer.
As professional marketers, we examined some of the most successful websites as well as intriguing statistics to identify the top five factors that successful eCommerce companies have. So, for those looking to enhance or benchmark their eCommerce website, these characteristics might serve as a checklist and guidance.
1. Personalization: An Experience Users Won't Forget
The technique of giving relevant content, product recommendations, and special offers based on prior activities is known as e-commerce customization. This enables eCommerce companies to provide each client with a customized experience across several touchpoints. This not only keeps customers interested but also boosts conversion rates and repeat purchases.
Yieldify polled 400 e-commerce leaders in the UK and the US in July 2020 about the problems of website personalization and its developing future. In the poll, 76 percent of respondents responded that using real-time behavioral data to customize web pages was their preferred method. In-session behaviors, such as button clicks and site loads, are used to gather this sort of data. Sessions refer to a series of user-specific activities conducted within a page on a website over a period of time.
Personalization may be done in a number of methods that are both simple and successful for eCommerce shops. Here are two that are always successful.
2. This Year We Walk Towards Sustainability
Despite the hesitancy displayed by world leaders at consecutive Climate Summits, consumers are becoming more committed to sustainable brands. Their message is clear: if firms continue to engage in unsustainable methods, they will face a grim future.
An emphasis on sustainability is currently a trend in marketing, especially among younger audiences, and will definitely continue as one of 2022's eCommerce trends. Monthly search inquiries for "Sustainability" have increased dramatically in the last five years. In the United States, search traffic increased from 49.5K in December 2016 to 135K in November 2021. The growth is much more astounding on a global scale, going from 164.5K to 724K.
Plastics are being phased out by many firms, especially when it comes to packaging. Other businesses have begun to incorporate information on the sources of materials and how to recycle them in their product descriptions. Additionally, businesses have begun to share information about their carbon footprints with customers. Mastercard, for example, just launched a new carbon footprint calculator for banks.
These patterns reveal a shift in consumer environmental sensibility, as well as huge prospects for eCommerce firms eager to embrace sustainability.
3. Who Knows the Future? We Do!
Technology allows eCommerce systems to be built with an omnichannel strategy in mind - without the need for a brain. In a word, headless commerce is a content storage, management, and delivery solution that does not require a front-end delivery layer. This implies that your backend (including your complete checkout, inventory, payments, compliance, and subscriptions) is decoupled from the front (or "head") and may function independently with any front-end connected via APIs. This method considerably speeds up your website, delivers a consistent customer experience across all touchpoints, enables much faster integration with third-party systems, and greatly simplifies omnichannel purchasing.
Furthermore, by not depending on rigid legacy technology that might cripple your firm, this method provides you a competitive advantage. Our experience with outdated systems has taught us the necessity of upgrading as soon as possible rather than waiting for events like Covid19 to force us to do so. There are a slew of options for reevaluating the sustainability of your platform and deciding whether or not it's time to upgrade.
4. Social Commerce: What Do You Think?
Every big-picture indicator suggests that social media and in-network commerce are perfect marriages. Penetration, active accounts, and time spent have all increased globally. It has long been predicted that reducing the sales funnel, allowing clients to buy instantaneously, and reaping the benefits of close connections will be realized. Unfortunately, there is a chasm. Despite the availability of a slew of "local" shopping options, social users aren't making purchases.
Consumers aren't buying in-app purchase alternatives on Facebook and Instagram, despite the fanfare. With minimal incentives to make native selling work, don't expect social networks to save the day – not soon, and certainly not without a seismic acquisition. Customers' intimacy will be achieved through little keyboards with large payoffs, rather than through social media.
Rumors about Instagram and Facebook establishing their own eCommerce sales platform continue to circulate, and Mark Zukerberg hinted at it last year during an earnings call. However, Amazon's ad income grew by 50% for two years in a row, and Apple's ad revenue jumped from $500 million in 2018 to $5 billion in 2021. The money is in the advertisements, not the transactions, even on marketplaces and platforms. With limited incentives to make native selling work, don't expect social media networks to save you (not immediately nor outside of a seismic acquisition).
5. Your Customer is Your God
There are several parts to offering a seamless experience, including a mobile-first strategy, one-click purchase, trustworthy and accurate search, and rapid and dependable delivery. You need to think larger than that to be successful in e-commerce. The most important question merchants must ask themselves is what customers actually want at the end of the day: a terrific experience with no distractions or delays, one that is quick and easy and saves them time.
This is what boosts conversion rates and aids in the development of long-term connections. As simple as it sounds, this is one of the most important success criteria for any eCommerce business, yet we've seen it fail many times owing to its underappreciation. Have a UX staff with a lot of experience to assist you to arrange your endeavor.
6. The World is Going Crazy Over Crypto. Are You?
Despite the fact that cryptocurrencies have long been promoted as a viable alternative to banks and fiat currency, issues such as volatility and ease of use have hindered their uptake. However, it appears that the tides are turning. Over the last few years, top cryptocurrency websites and copy trading platforms have witnessed enormous increases in traffic. In fact, in 2021, the top three companies in the business more than quadrupled their traffic.
Decentralized finance is already having an influence on a variety of sectors. DeFi platform development is reshaping the financial landscape, providing innovative, decentralized solutions that challenge traditional banking systems. Even huge banks and payment systems, like PayPal and Visa, have begun to accept cryptocurrencies as part of their services. Many countries are developing their own cryptocurrencies, while others, such as the Salvadoran government, have already recognized them as legal tender. Buy bitcoin in Australia is now easier than ever, thanks to the various exchanges and payment methods available.
However, blockchain, the technology that underpins cryptocurrencies, crypto wallet has many more applications in eCommerce than just functioning as a money exchange. In other words, blockchain transactions are permanently and immutably recorded, documenting the passage of a product through the supply chain and giving customers more trust.
7. Users Respond Better to Video
In 2019, video was found to be a powerful tool for engaging customers, and it's not going away anytime soon. Creating videos for your website is an excellent approach to immediately engage and enlighten customers about your product or service.
A leading marketer, David Cooper, explores how video might be utilized to assist educate customers: "I envision the usage of podcasting and short video content to supplement the chance for buyers to discover how an eCommerce brand's products and services give the solution to the opportunity, issue, or problem a buyer is trying to solve." With the introduction of these two types of the material comes the ability to micro measure a viewer's involvement…"
He further emphasized: "It's impossible to overestimate the value of videos. More than graphics, videos can help you explain and exhibit your items. You should consider adding videos of your products in your eCommerce store." Top eCommerce Trends - Decide What Makes Sense For You?
As you can see, the world of eCommerce is continuously changing to accommodate the needs of new customers. eCommerce organizations, on the other hand, are turning to develop technology to automate marketing, manufacturing, fulfillment and other aspects of their operations. You can't go wrong with these seven choices, regardless of what eCommerce trends develop this year. We're excited to see where you'll go this year. Let's wish everyone a happy and successful 2022!
So, there are a lot of new developments in eCommerce. Technology and people are continually changing, and because e-commerce connects them all, we'll always be looking to the future. One thing is certain: it's never too late to dive right in, learn something new, and see if it's a good fit for your company. Consumers are in charge for the time being, and eCommerce enterprises will tailor the trip ahead for them.
Website Support
& Maintenance Services
Make sure your store is not only in good shape but also thriving with a professional team yet at an affordable price.
Get Started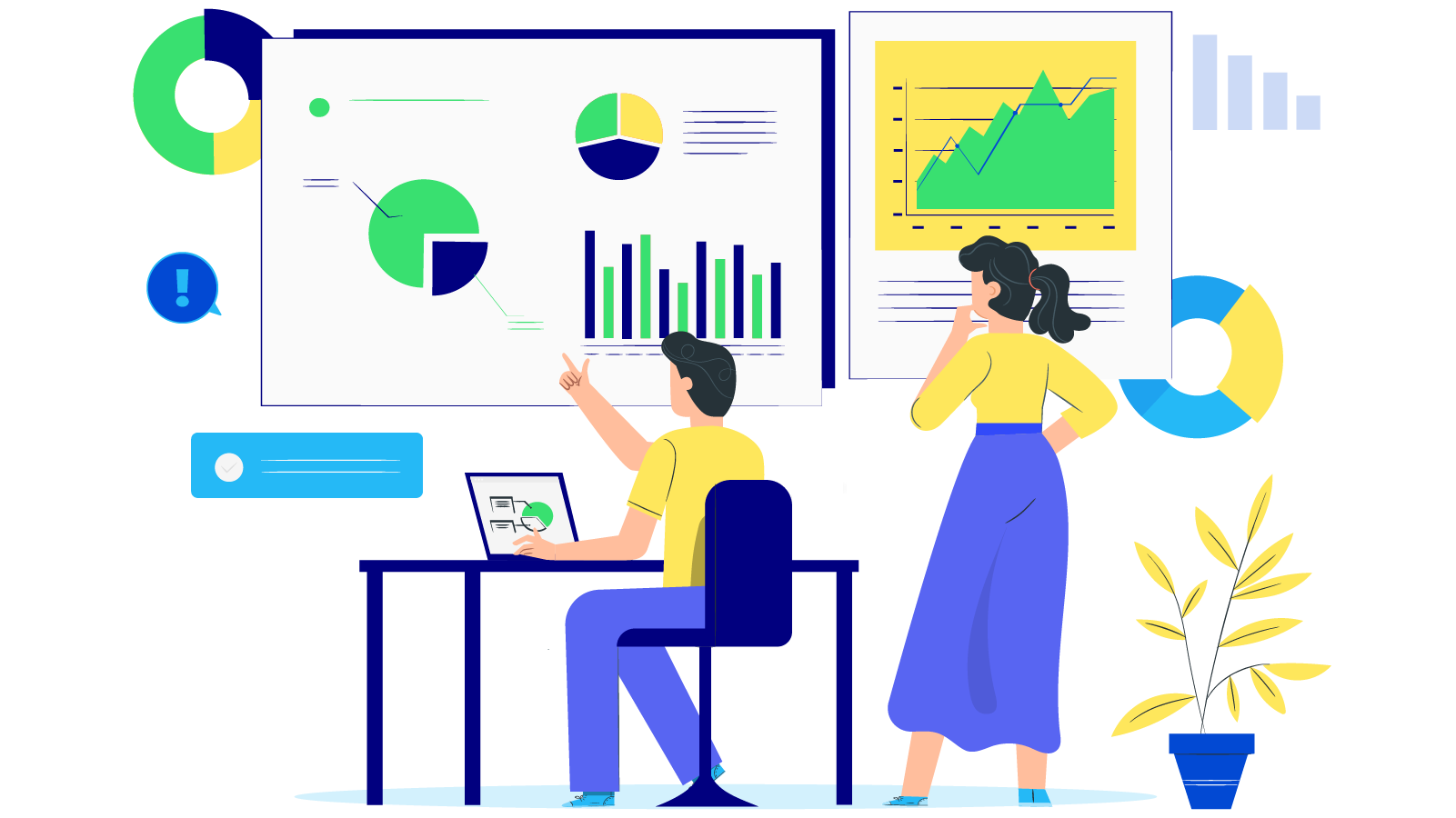 New Posts



Subscribe
Stay in the know
Get special offers on the latest news from Mageplaza.
Earn $10 in reward now!