Codecademy Review: Is It Free & Good?
The Most Popular Extension Builder for

Magento 2
With a big catalog of 224+ extensions for your online store
In this advanced technology age, who wouldn't want to expand their talents to include computer coding?
Coding is an essential skill, but it might be challenging to find a reputable online learning platform to start learning it. That's why so many people turn to different reviews for help.
Therefore, in this review, we will look at a platform that is widely considered one of the best sites dedicated to learning how to code - Codecademy.
Without any further ado, we should begin now!
Table of contents
What is Codecademy?
Let's start this review by briefly mentioning some basic information about the company. It's probably a good idea to learn about the people behind Codecademy and the entire project before we jump in analyzing their services, right?
Codecademy was established in 2011 by two friends who wanted to learn coding but were disappointed with existing materials. This New York-based MOOC (Massive Open Online Courses) company starts by presuming no prior knowledge at all, and allows you to work through small exercises, then slowly grow in complexity.
In the spirit of the company, it's free, and some of the exercises are created by volunteers. However, if you want more advanced learning resources and live support, you can opt for its paid plans.
According to Codecademy's founders, the company serves about 45 million learners around the world, primarily between the ages of 18-35. Most students are looking to build a new skill or advance in their careers, though the content could suit learners as young as 14.
Codecademy has also worked with governments in unemployment programs and k-12 computer science programs, including in the UK, the US, Argentina, and Brazil.
Codecademy ease of use
The factor of how easy to use and navigate one site is crucial when it comes to an e-learning platform. If a website is confusing and clunky, chances are visitors are not going to get past the main landing page.
As a matter of fact, Codecademy itself is pretty generic as far as educational platform landing pages go. You have the signup form, a video telling how unique the company is, some testimonials, and a small list of reasons why you should choose Codecademy as your online code-learning platform.
From the main page, you can reach the full catalog page, which is quite refreshing as it doesn't try to stuff a ton of information down your throat. It has a very minimal amount of essential information - no popups, no needless nonsense, none of that stuff.
All things considered, we have to say that Codecademy's user interface is both simple to navigate and use and aesthetically pleasing. Pretty cool!
Codecademy curriculum
Codecademy offers dozens of courses, projects, as well as practice. While you can take these individually in any order you choose, Codecademy's main structure is based on their Career and Skill Paths.
Career & Skills Paths
Codecademy provides 4 Career Paths and 15 Skill Paths.
Career Paths teach you the in-depth foundational knowledge to help you jumpstart your career, including Code Foundations, Computer Science, Data Science, and Web Development.
Meanwhile, Skill Paths show you practical and specific skills that you can start using at your job immediately. They consist of portions of other courses as well as unique content curated to help you quickly hone skills in a specific area.
Codecademy estimates the time length needed to complete each of the paths, so you can easily see how long you'll need to complete the training. The duration varies from track to track as the number of courses within them also vary.
Programming languages
Catering to beginners, Codecademy offers 14 distinct coding tracks, including:
HTML & CSS
Python
JavaScript
Java
SQL
Bash/ Shell
Ruby
C++
R
C#
PHP
Go
Swift
Kotlin
These offerings are free, but you can upgrade to the Pro plan for tailored lessons, tutorials, and live tutoring. To access the website's features, you just need to create a learner profile and then begin your track in one of the above languages.
Courses
Codecademy provides a wide array of courses crossing a variety of technologies. At the time of writing, it offers 71 different courses.
The course landing page of Codecademy indicates the number of people who've taken the course, hours required to complete, and the prerequisites.
It has two sections, including overview and syllabus. The overview section tackles concerns such as why learn the course, take-away skills, up next, what you will learn and create, and how you will master. The syllabus section contains a table of the course curriculum and shows the content under each lesson. Students can access any section of the session by clicking on it.
We can deduce from the syllabus that the content contains interactive lessons, freeform projects, and multiple-choice quizzes. The interactive lesson can have an article as the main content, and the next button lets learners proceed with the course.
Codecademy provides in-depth explanations about different concepts covered under courses. There's a drop-down arrow to choose the type of category for the articles. However, though Codecademy does a great job in creating its content, it misses out on training students on how to develop the right mindset.
Coders are typically rational thinkers and problem solvers. They need to view the wholesome problem, explore the solution, and then logically apply it in a programming language that the computers can understand.
Quizzes & Projects
As all the courses are related to coding, Codecademy provides exercises whereby learners can write and edit the codes to achieve the desired results. Besides, Codecademy adds quizzes to determine the level of learners' know-how, together with graded multiple-choice questions.
Projects make sure that students receive hands-on learning experiences. They need to attend each task, mark it as complete, and proceed with the other ones. The bottom panel displays the total number of tasks, as well as how many have been completed. You can access the Get Help section, which has components of project walkthrough, FAQs, bugs, and general questions.
Apart from these, it offers mobile practice that is accessible via Android and iOS apps. The Codecademy Go app is a complementary tool for pro subscribers. It allows learners to review and practice coding without the restrictions of place and time.
Codecademy learning style
Codecademy's learning style focuses on examples and practices.
Learners read through examples and then are given exercises to try the same work themselves. They'll get immediate feedback on their code when they check it. In case they got it wrong, they could correct and resubmit. They'll be given a small hint to prompt them in the right direction. As they progress through topics, they'll also have concept reviews that they may find helpful.
Each lesson also links to the community forum to help learners find out more about the topic or get help if they're struggling to understand it.
Codecademy support community
We understand the importance of community spirit when it comes to e-learning.
Students are solely responsible for their performance; as such, it can be monotonous. Besides, there are thousands of learners subscribing to the online course. So, it may be difficult for the instructor to respond to every query.
That's why the support community was created. It can fill such gaps and provide a sense of belonging as well as a space for problem-solving and discussion.
On Codecademy, everything support-related is placed on their community page website. The company has a wide range of forums, from beginning welcome boards to particular programming language lessons. Access to the community information can come without a log-in process; however, if you want specific answers, you must create an account and pay for the lesson program.
The navigation of the Codecademy community page is a little bit hard to follow, as broad categories are all lumped together with almost no explanation as to their function. But overall, its support community is useful and convenient for students to share, discuss, and progress in their learning.
Codecademy pricing plans
Codecademy offers three pricing plans, including:
The Free plan
Basic courses
Limited mobile practice
Peer support
The Pro plan: $15.99/ month (billed annually), or $19.99/ month (billed monthly)
Basic courses
Members-only content
Unlimited mobile practice
Peer support
Real-world projects
Step-by-step guidance
Certificates of completion
The Teams plan: Custom price, including everything in the Pro plan, plus:
Team performance reports
Unlimited license switching
Flexible start dates
Pros and cons of Codecademy
Pros:
Codecademy offers a free plan for anyone that chooses not to subscribe to their pro program.
The intuitive user interface makes it easy to navigate and use. The same applies to its lessons, which demand no extra installing of developers' tools.
They offer a set of comprehensive courses on 14 programming languages.
The exercises contain instructions for the coding tasks. Hence, students get unlimited chances to practice coding.
The projects are a part of the curriculum, offering a hands-on learning experience for students.
Codecademy has active and dedicated community forums and groups for each course.
Cons:
Codecademy fails to educate students on ways to develop the mindset of a programmer who should master skills in logical thinking and problem-solving.
Codecademy lacks video content in its lessons, which is a significant drawback as many students prefer visual stimulation in their learning experience.
Alternatives to Codecademy
Udemy
Udemy is an excellent online platform for learning and improving your coding skills. It offers a wide number of programming languages to pick from, including popular options such as PHP, HTML, CSS, Python, Java, MySQL Swift, and many more.
You can also learn different web design aspects here, such as Photoshop and UX (User Experience) design. There are many videos and quizzes for each course, and you'll get a certificate of completion as well. Udemy offers more than 32,000 courses available from different categories, so you can learn anything whenever you feel like it.
However, it's impossible to say exactly how much a Udemy course costs, as the prices are set by the instructors. In general, classes in Udemy range from $19.99 to $199.99 with frequent promotions and discounts that bring prices down to $9.99.
Coursera
Coursera is a well-known learning platform with instructors from some of the world's top universities, such as Princeton, Stanford, and other famous institutions. Among thousands of courses on the platform, you will find many engaging programming courses in different languages.
Most courses are split into sub-categories with Coursera. But some videos are 30 minutes long or even longer, which is not ideal for anyone that would like to take a course of just a few minutes.
There are thousands of free courses available on Coursera; however, if you want a certificate at the end of the course, you'll need to pay a fee. The pricing structure of Coursera is a bit convoluted, but here are your main options:
Individual course certificate: Between $49 and $99 as a one-off payment
Specializations and Professional Certificates: typically between $39 and $79 each month, running on a subscription basis
MasterTrack Certificates: The starting price is about $2000
Degrees: About $15,000 and up.
Khan Academy
Khan Academy started off as a small Youtube channel with several videos that the creator "Salman Khan" uploaded to teach his cousins some basic maths. Then, it quickly grew into a professional mathematical course that covered almost every aspect of maths for students.
The website has now become something even bigger and offered numerous educational videos on different subjects. The courses of Khan Academy are entirely free, and there are no fees or subscription plans, as it's a non-profit organization.
You can learn anything, and anytime you want. The courses are flexible and require no set time frames like other learning platforms, so you can complete them at any time.
Is Codecademy a good fit for you?
Before answering this question, we'd like to remind you of the movie Avatar's first release. At that time, everyone was awestruck with impressive digital effects and 3D modeling.
Since then, multiple inventions have been arising like mushrooms. Let's take self-driving cars, VR & AR, robotics, and many innovative ideas that utilize programming/ coding. That's why we're promoting this skill to a large extent.
To be honest, whether you're completely dedicated to learning to code for a future career, or just want to take up a new hobby, Codecademy is a good starting point for you. You can begin with its free plan, and experience all of the Codecademy outstanding features today!
Haley is a content creator at Mageplaza. When not working, she spends time on travel adventures, books, and food tasting. As growing up, she wants to read, learn, and experience more things to adapt herself to this ever-changing world.
Website Support
& Maintenance Services
Make sure your store is not only in good shape but also thriving with a professional team yet at an affordable price.
Get Started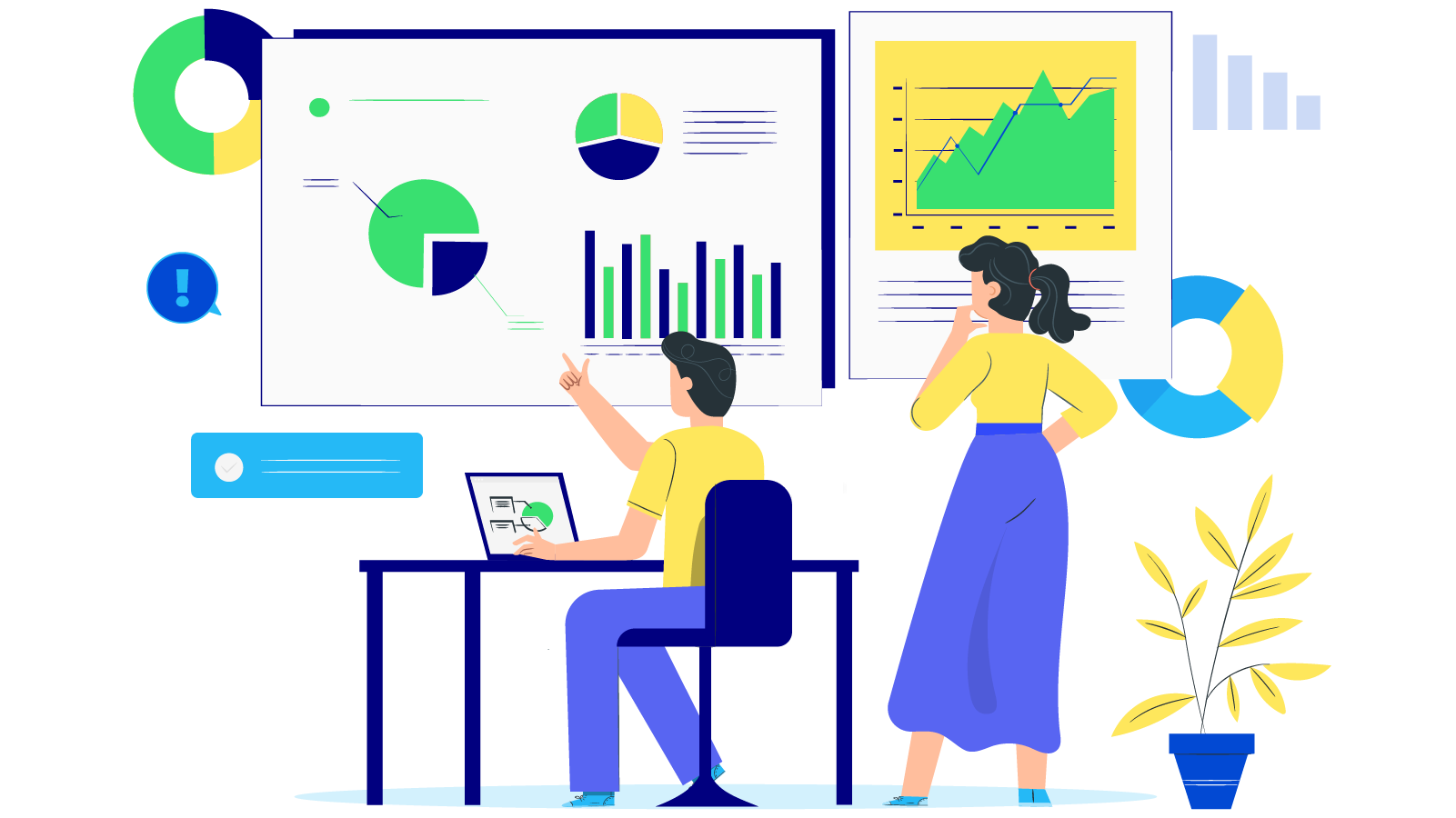 New Posts



Subscribe
Stay in the know
Get special offers on the latest news from Mageplaza.
Earn $10 in reward now!