Do you need a business license to sell online?
The Most Popular Extension Builder for

Magento 2
With a big catalog of 234+ extensions for your online store
As a new entrepreneur, there are several things to consider for your online start-up business, from choosing products, platforms, the marketplace, inventory to preparing for financial resources, web designing, branding, or marketing. When you're enmeshed into the excitement of starting a new business, you tend to forget about the legal formalities and never really consider them. And for an online business owner, the situation appears more common since you usually don't have a physical store. It's one of the most prevalent mistakes that e-commerce entrepreneurs frequently make.
Remember that owning an online business is beyond having an e-commerce website, and it requires the same level of compliance as the traditional retail stores, which means business licenses must be strictly enforced. A properly-licensed business appears more legitimate to the public's eyes. The following are some of the most common licenses and permits for online business and other related information to give you a more detailed understanding.
Table of Content
What is a business license?
Business license definition
A business license is a permit issued by the government that empowers companies or individuals to run their business under the government's area of authority. Government agencies are allowed to fine to force a business that runs without a license to close. One company may need more than one license to operate depending on its location and business types - such as a local, city, county, state, or federal business license.
Why you need a business license
Business licenses are required for three main purposes. First, business licenses appear as legal documents to prove that your business is compliant with the law, and you, as an owner, are responsible for all the occurrences and related consequences with the business activities. These documents are also used to protect and guarantee the rights and benefits for your employees, partners, and customers. With business licenses, all your financial obligations are recorded for tax purposes.
The difference between a business license and a seller's permit
Licenses and permits are usually used for the same thing, which is permission from the government or authorized agencies for an owning or operating activity. However, the scope of permits is usually narrower than licenses, and they are applied to more specific events or activities.
Seller's permits and business licenses are two completely different things. A business license is a mandatory document to legalize your business' operation at any location. A business license's scope is more general and not time-restricted.
A seller's permit is required for businesses that offer taxable goods and services and registers your business to collect sales taxes. A seller's permit is called a sales tax permit in some states, and the permit is due temporarily in a particular time, not permanently.
Common types of business licenses and permits required for online business (and how to get them)
Most states formulate specific requirements for online sellers. The following are the main types of licenses and permits you might need to consider for your online business to comply with the regulations and tax laws. However, remember that the requirements are not the same for different cities, states, or countries, so make sure to check the licensing boards at your local area to obtain the appropriate licenses.
General business license
A general business license may be required by the authority at your state or country to operate your business according to the local jurisdiction legally. Therefore, you need to check with your local officials to determine your online business requirements in advance. The regulations of this license may vary depending on what state or country your online business is located, so make sure you get the right contact to the City Hall or your state's Secretary of State website to get the proper license.
The requirements for this license are quite easy to follow, and most states offer online licensing sites to help you apply more conveniently. To obtain a general business license, you will need to submit an application and probably pay a small amount of fee. Remember to double-check if the business license at your local area requires a renewal to avoid expiration.
Seller's permit
Nearly every state requires a seller's permit to sell goods and services online. However, in most of these states, the requirements, and fees to apply for this permit vary. The general rule is that if you sell products or services that qualify for sales tax, you're required to get a seller's permit to collect taxes from customers and buy products from suppliers without paying sales taxes.
Ensure the appropriate permits by checking with your local licensing office or Department of Revenue in advance. You can register for the e-commerce seller's permit online through email for lower fees by submitting an application to the state's revenue department with fundamental business information such as tax identification number, office addresses, or revenues. When your application is approved, you will be provided with the state sales tax identification number.
Reseller's permit
If you purchase products from the manufacturers and sell them as a third party, you might be required to get a reseller's permit, also known as a resale certificate, to avoid being taxed on those products twice.
However, not every state issues a separate reseller's permit but depends on your sales tax identification number instead. Make sure to carefully check the application instructions on your state Department of revenue's website to obtain the permit properly. Also, merchants who are not from your state may or may not accept your state reseller's permit. So if they don't accept it, you may have to fill out an independent registration form using your sales tax identification number.
Doing Business As (DBA) License
"Doing business as" refers to the operating name of a company in opposition to its legally registered business name. The Doing Business As (DBA) license allows your business to be under a specific name that is different from your own.
Some states might require a DBA license to open a business bank account, administer business contracts, or to protect consumers conducting business with the entity. If you want to register a DBA, you must file with your county or state. The requirements, procedures, and fees for filing a fictitious business name vary by state.
In some states, you will only have to go to the county office and pay the registration fee to apply, but in other states, you might be required to put the fictitious name on the local newspaper for a while first. The cost of filing this document is diverse, ranging from $10 to $100 depending on your location.
Sales Tax License
For every taxable item sold, online businesses have to pay a sales tax. For a long time ago, when e-Commerce hadn't exploded, sales taxes were not made mandatory for online businesses without a physical store to encourage online sales. Since some leading Ecommerce Marketplaces (such as Amazon) started to succeed, states had realized they were losing a large amount of revenue from taxes. And nowadays, many states require a sales tax license for businesses to get their online transactions done, avoiding tax penalties.
Remember that sales taxes differ from state to state, so you should check with the local authority of your business to ensure that you're following the right tax procedures. And under no circumstances should you collect taxes when you're not licensed or else your business will be heavily fined. Home Occupation Permit
If you're running your business from your home, you will need a Home Occupation Permit from your state or local authority. This type of permit is created to zone your neighborhood of business activities and to ensure your home-based business does not disrupt the surrounding area or change the residential characteristics of the neighborhood. To file for a Home Occupation Permit, check your local government's website for further instructions and application requirements or fees.
Occupational License
The Occupational License is not mandatory. Your online business requirement for this license depends on the type of industry you're in and what specific work you're doing. An occupational license will help you conduct your business with verified credentials, especially when you're an expert in a particular area.
In some professions, improper practice can potentially harm the public. If your business demands a strong academic background that needs specialized training to operate legally, you'll need to get the corresponding occupational license before starting your chosen field. But if you're just simply selling goods online, you may not need an occupational license. You can use tools like the National Occupational Licensing Database to determine if your business needs this type of license.
Employer Identification Number (EIN)
The Employer Identification Number (EIN), also known as the Federal Tax Identification Number, is a nine-digit number issued by the Internal Revenue Service (IRS) to identify your business as an independent tax entity. The number is used for reporting employment taxes, tax administration, and not any other purposes. The EIN is actually not a license, but it's an essential element to help your business collect payroll taxes and stay compliant with the laws.
The EIN is required for most business entities such as limited liability company (LLC), corporation, or partnership. If you are looking for the LLC formation, you can find them at Best LLС Services. This is where you can find the leading companies that provide quality support and can help you with business registration, saving your time and money.
And as a business owner, you will need an EIN to open your business bank account, hire employees, file your tax returns, and apply for business licenses. Note that the EIN does not expire - and once the number is issued to your business, it can not be reissued. To file an EIN, visit the IRS website and follow the instructions.
Read more:
Final Words
In conclusion, the answer to your question, "Do I need a business license to sell online?" is a big YES. When you start a new online small business, it's never superfluous to obtain a business license, whether it's required in your jurisdiction or not. Consider owning a business license as a benefit to make your business appear more legitimate to the audience and stay compliant with the trading laws.
There are several other business licenses and permits on your online business out of our mentioned list, such as health permits, environmental permits, professional and trade licenses, and so on. Whatever licenses or permits you want to obtain are, the sole rule is always to check with your state and local authorities about the requirements for each license or permit before you operate your business to avoid the uncalled-for fines and penalties.
Magento Support
& Maintenance Services
Make sure your M2 store is not only in good shape but also thriving with a professional team yet at an affordable price.
Get Started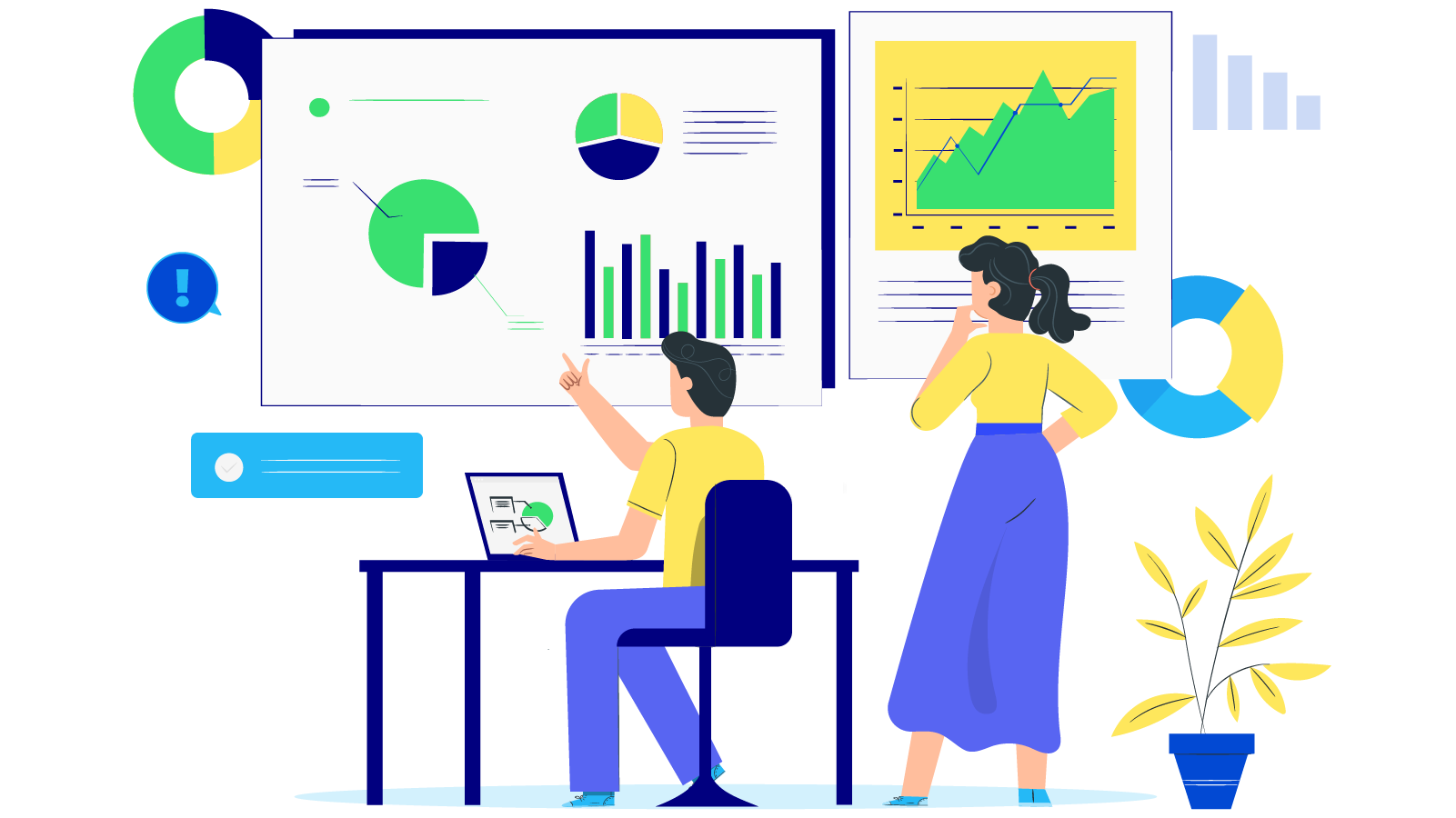 New Posts


Subscribe
Stay in the know
Get special offers on the latest news from Mageplaza.
Earn $10 in reward now!